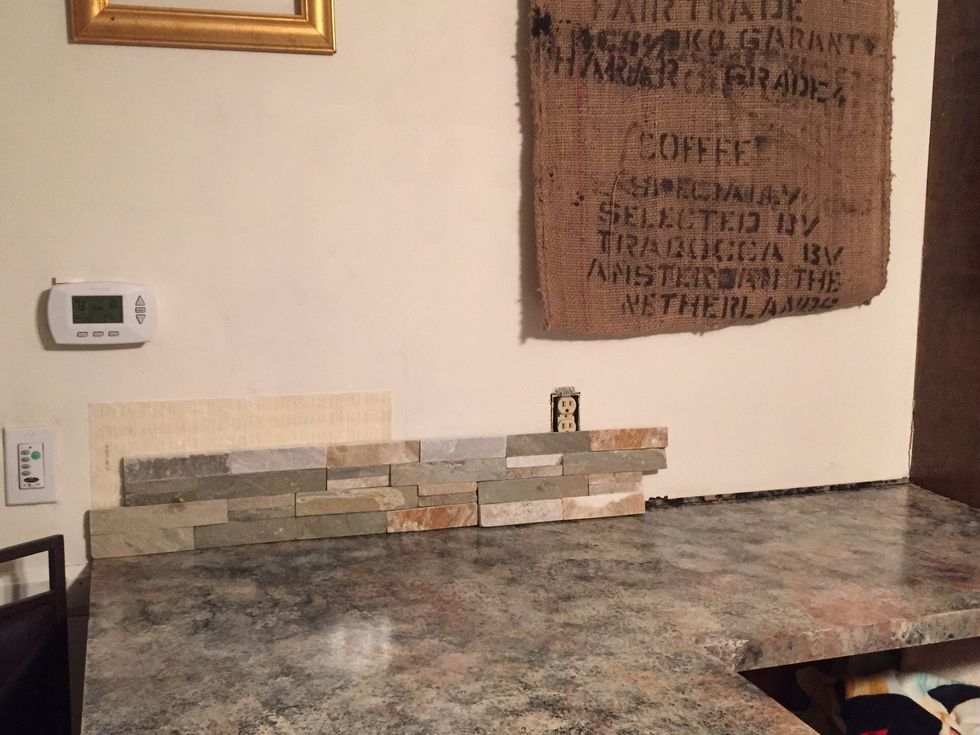 Lay tile against wall to see where you will have to make cuts.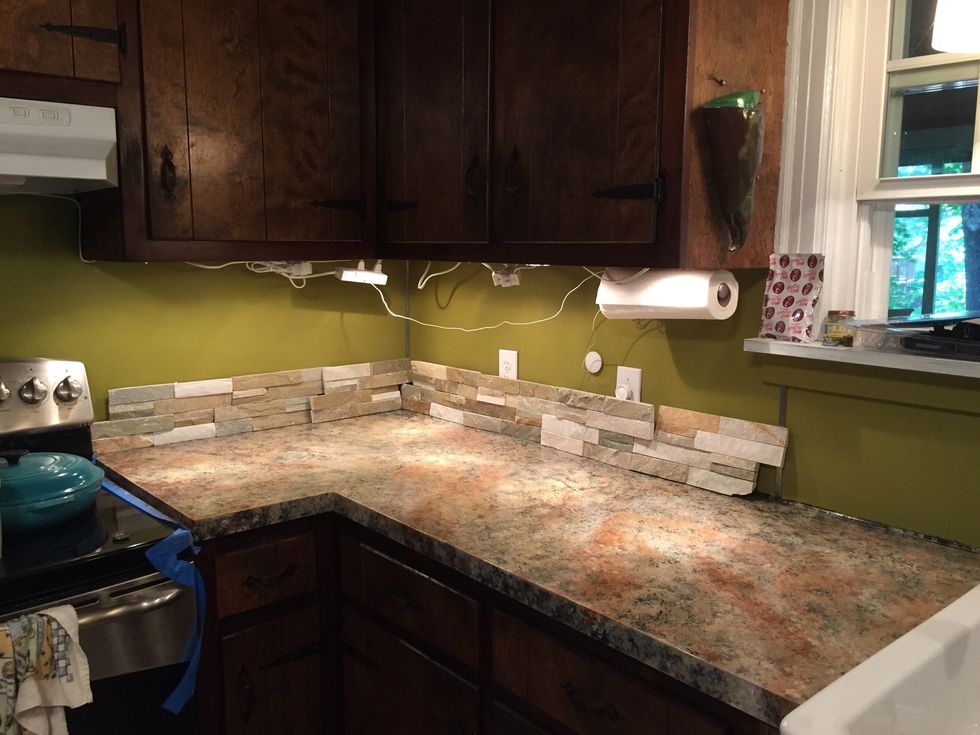 Lay tiles out. Secure tiles that don't need cutting with adhesive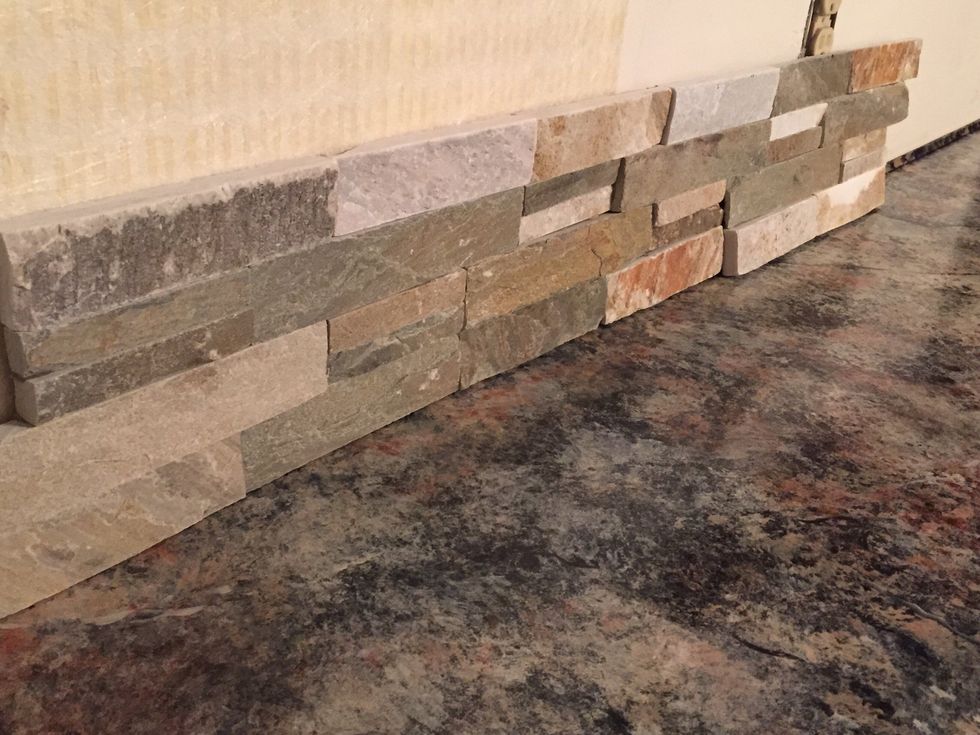 (I used a combo of an sticky mat with construction adhesive on the tiles that didn't make contact with the walls due to their irregular back). Natural stone is not uniform.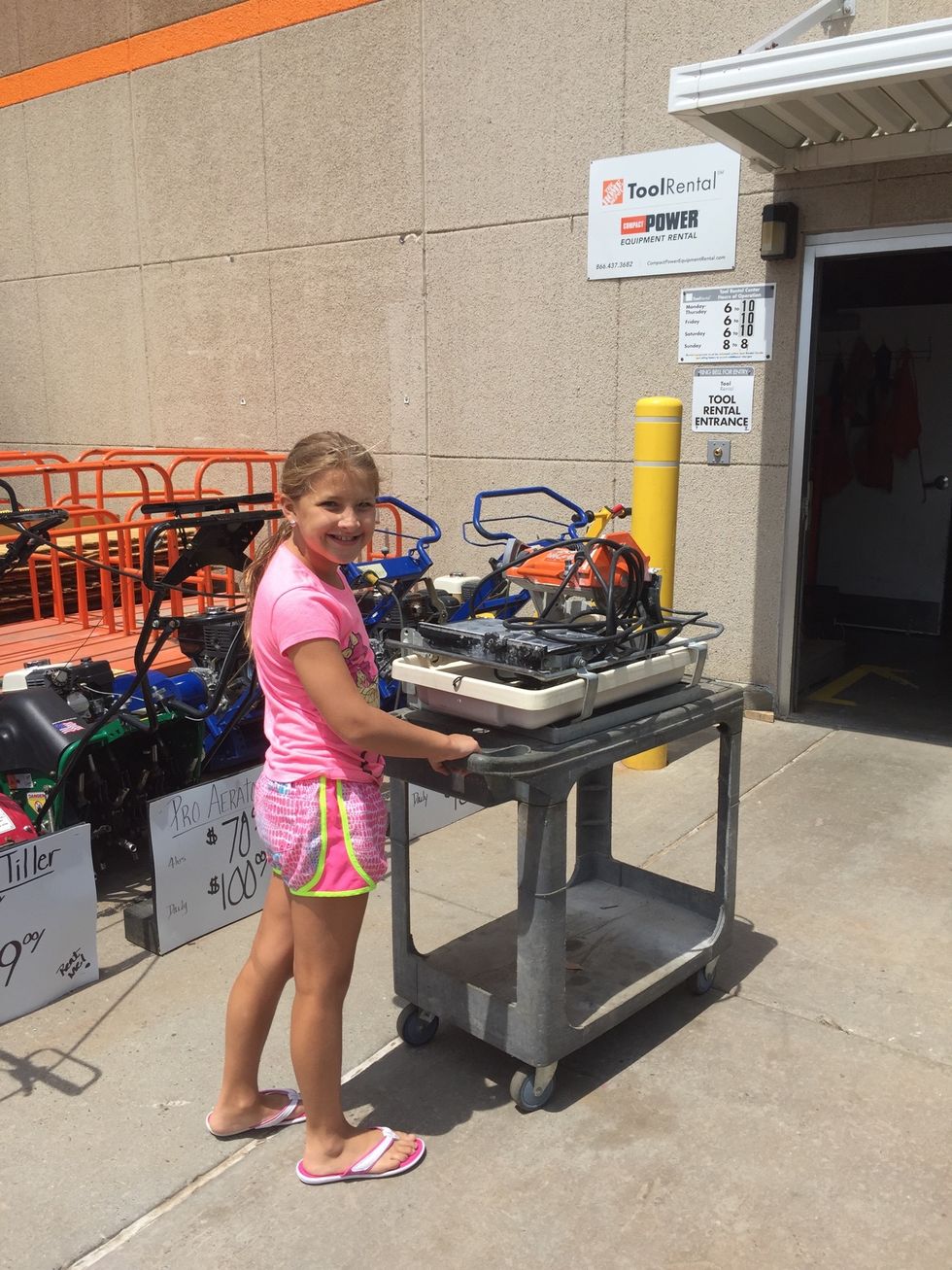 Rent the tile saw and plan to make all cuts that day for most economical approach.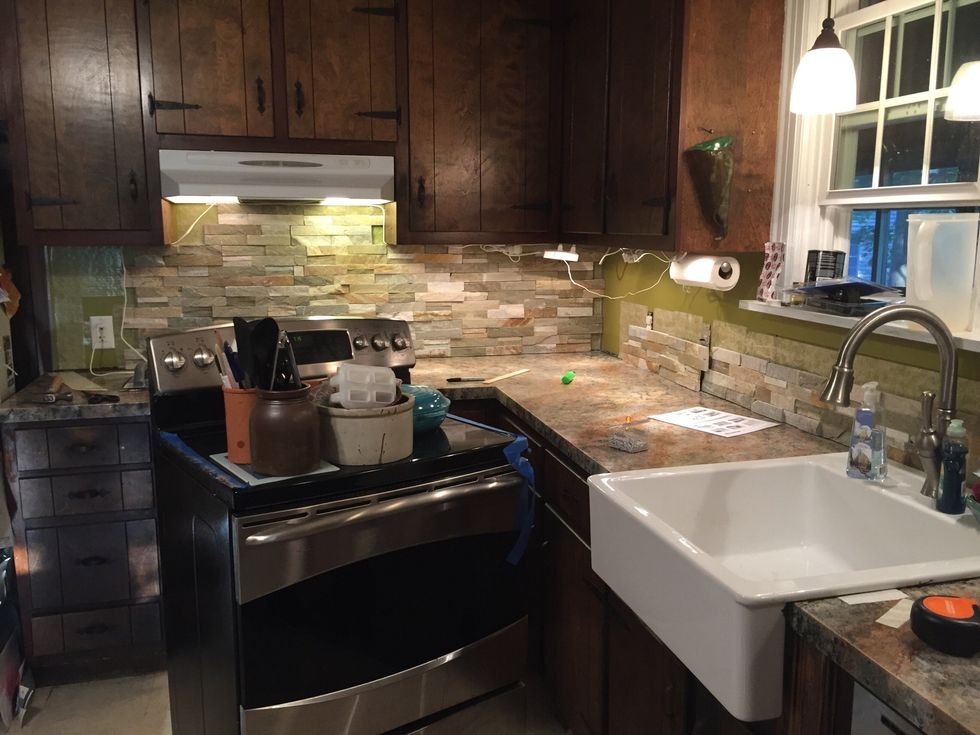 Continue to cut and lay tile on backsplash.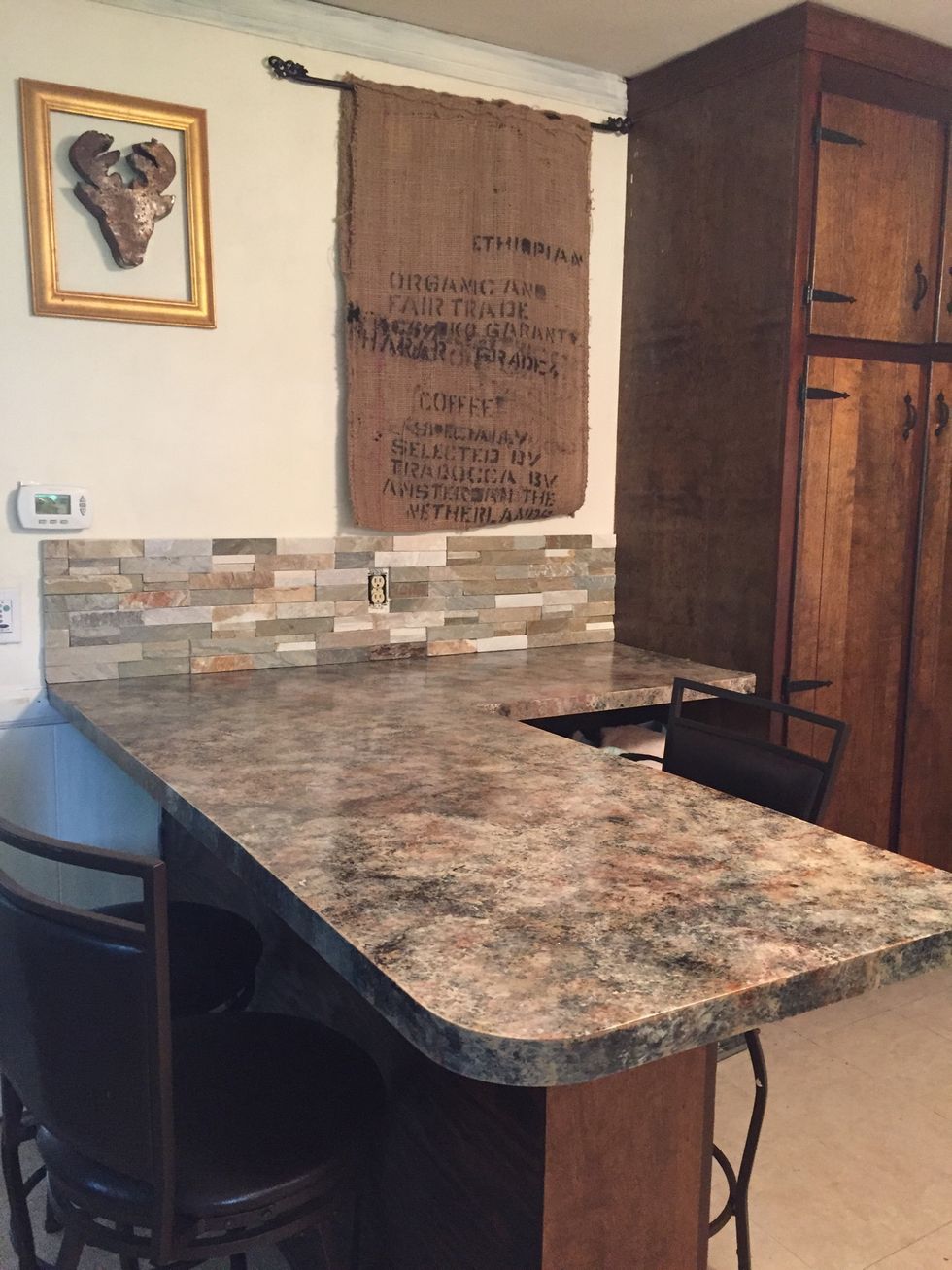 Backsplash completed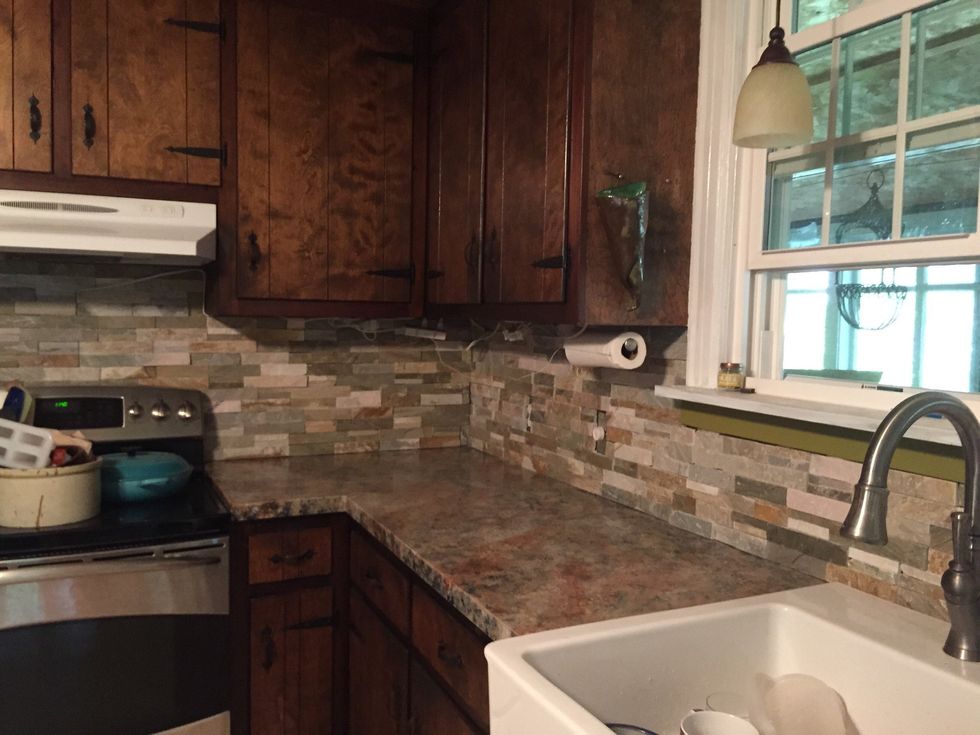 Nice backsplash!
Quartz tiles
Wet saw (rented)
Adhesive
Ruler