How to tighten an elastic waistband without sewing
When sweat pants have too large of a waist band, here's how to reduce them without sewing.
20935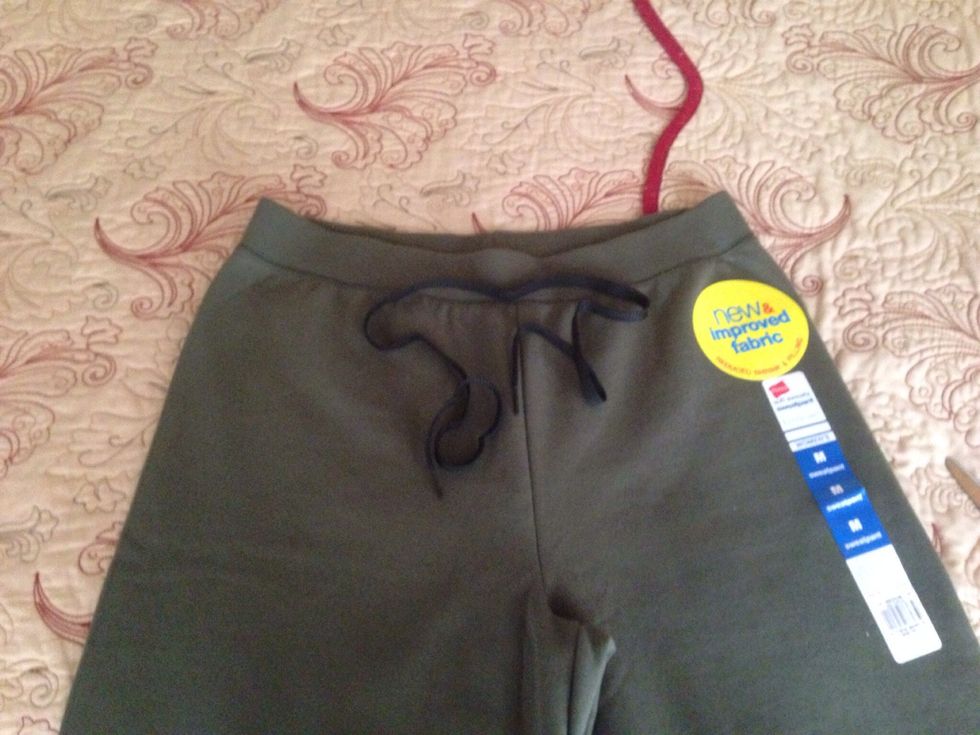 We'll thread this shoe string through the front of the waistband to create a cinched look.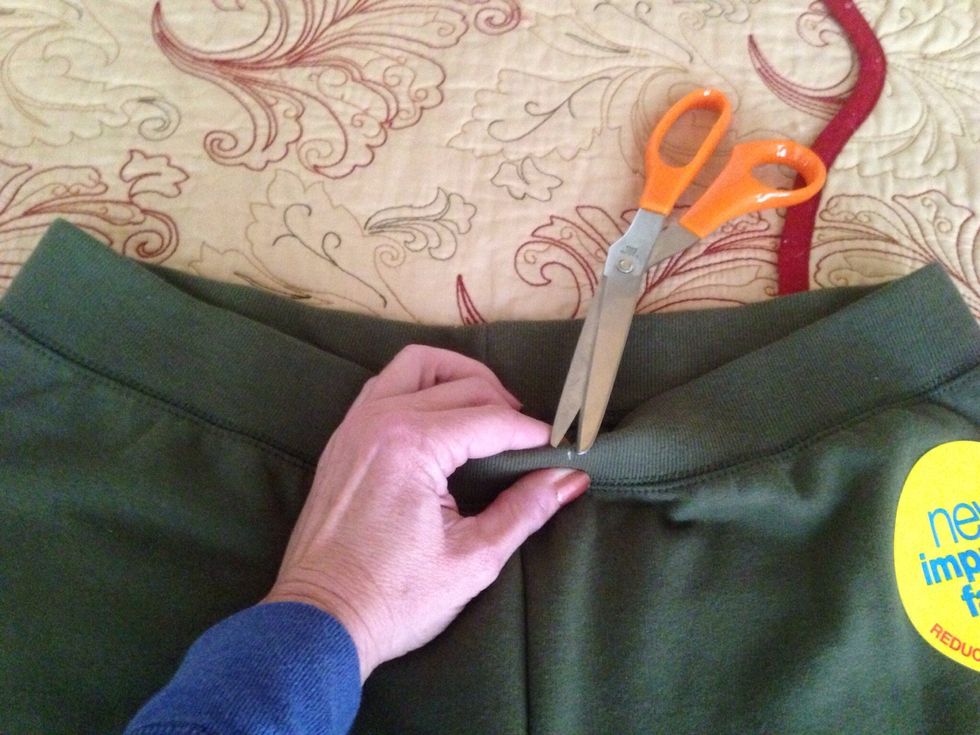 Snip a vertical cut all the way through the band. I started about 1/2 inch from center. The slit is small, just needs to be large enough to thread a shoestring.
Slits are about an inch apart.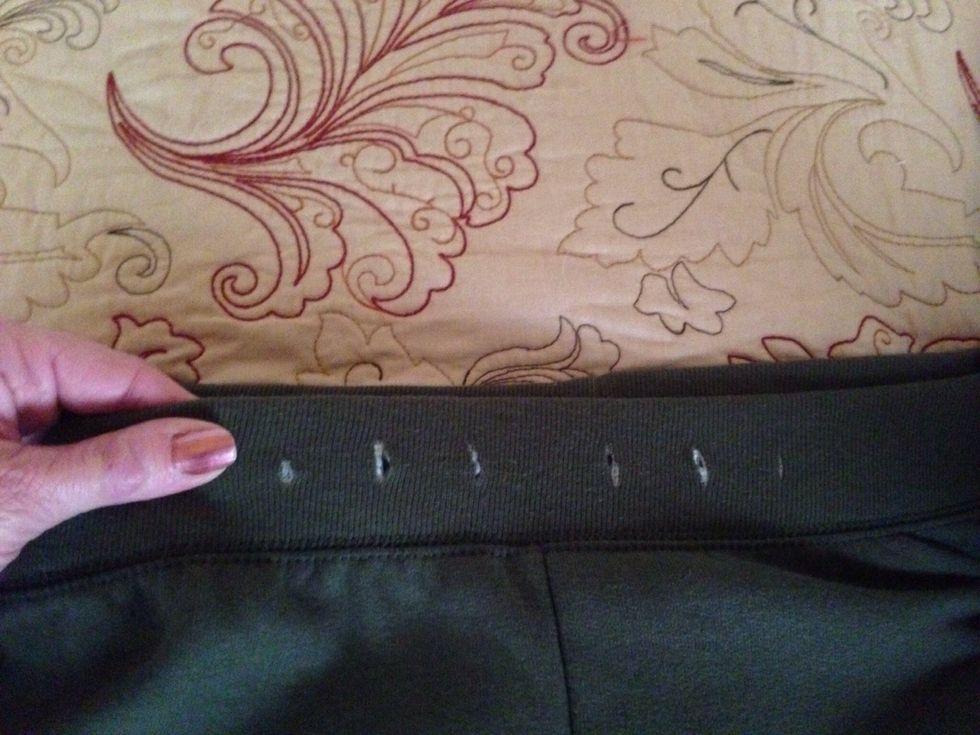 Here's all slits cut, three on each side of the center seam.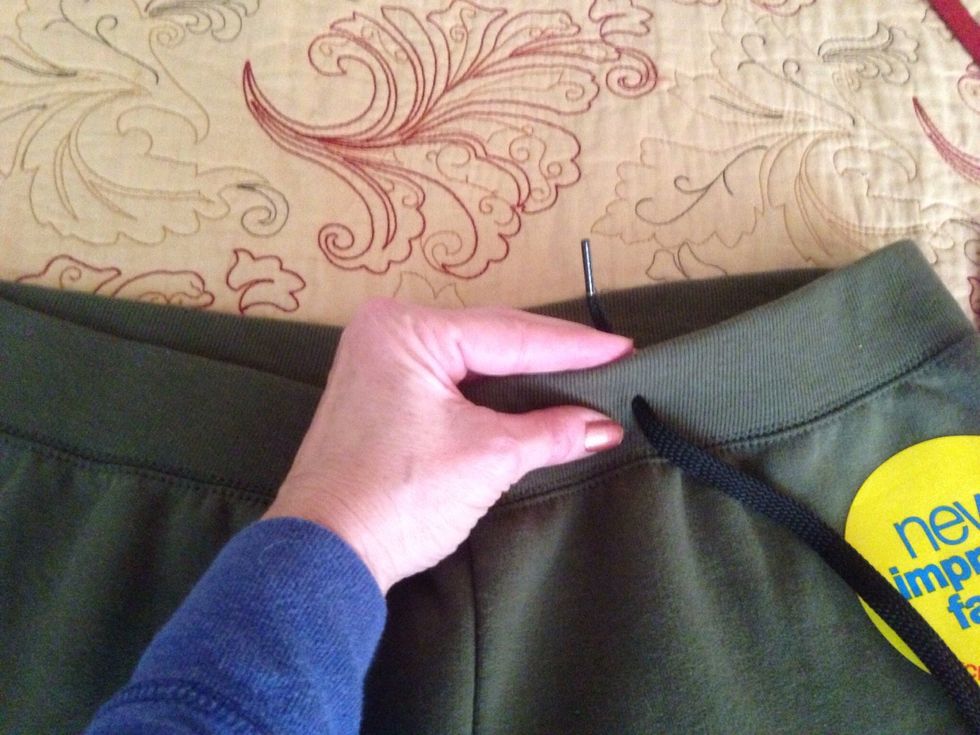 Begin threading a shoe string from the outermost slit working toward center. For the first outermost slit, stick the string through the front to the back.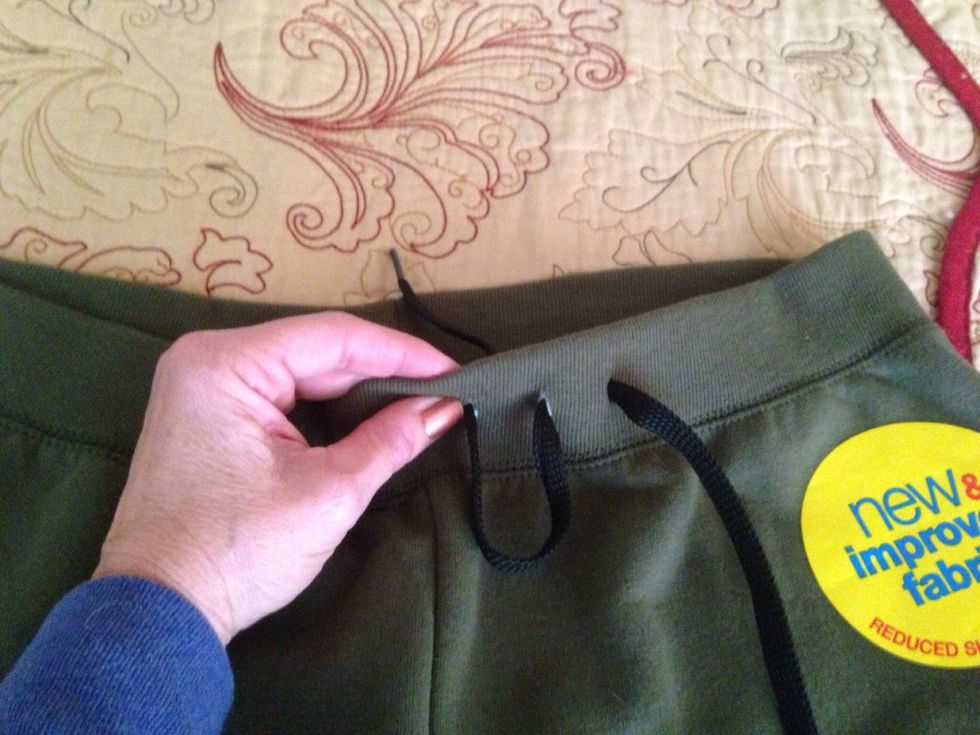 Then from inside out and from outside in, etc.
Thread through the rest of the slits. If you started correctly, the last slit will end with the string coming out.
All done and ready to cinch and tie.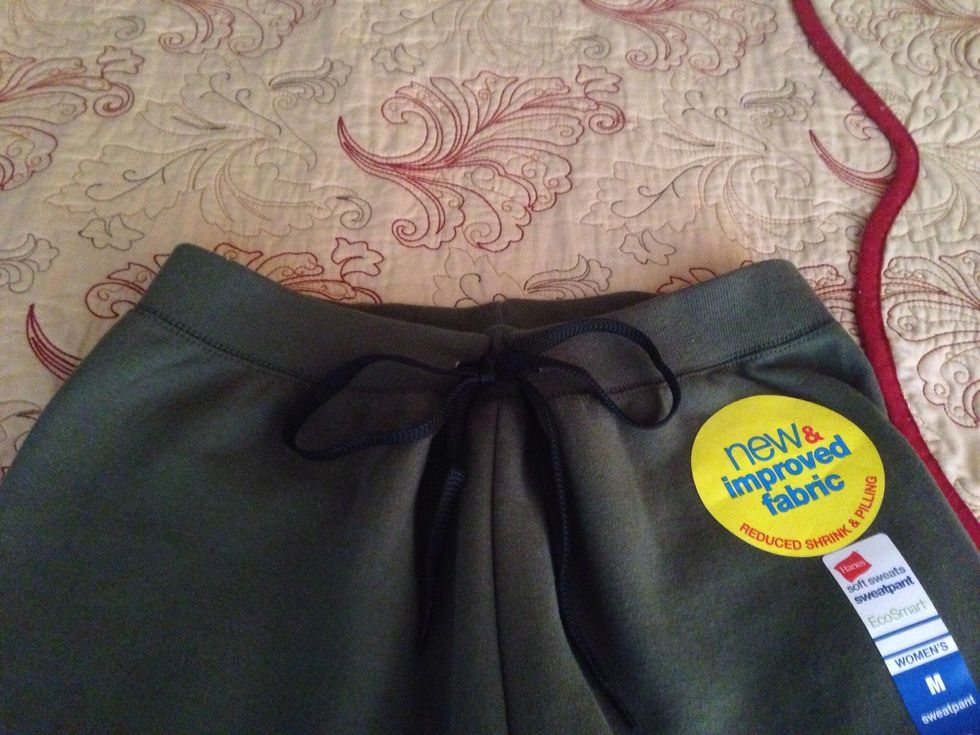 Now a cute little waistband that fits.
Elastic waistband
Scissors
Shoe string