first establish that you have a thread less stem. look at it and see if it is a separate part from the piece that comes up from the fork. if so, you are thread less.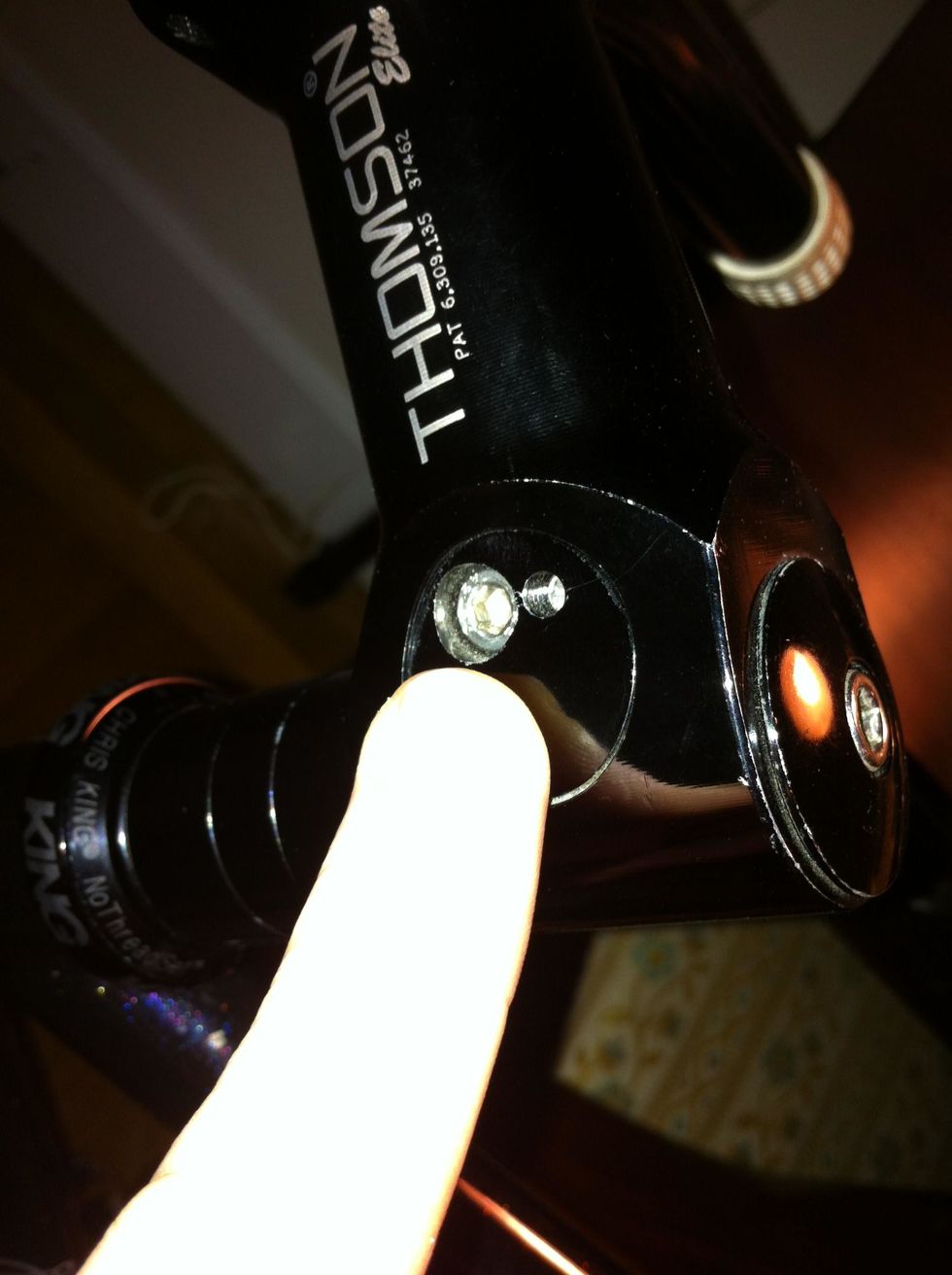 start by loosening the side bolts on the stem. always start by loosening these first as not to crush your star bolt within the fork when you loosen the stem cap bolt. don't remove the bolts.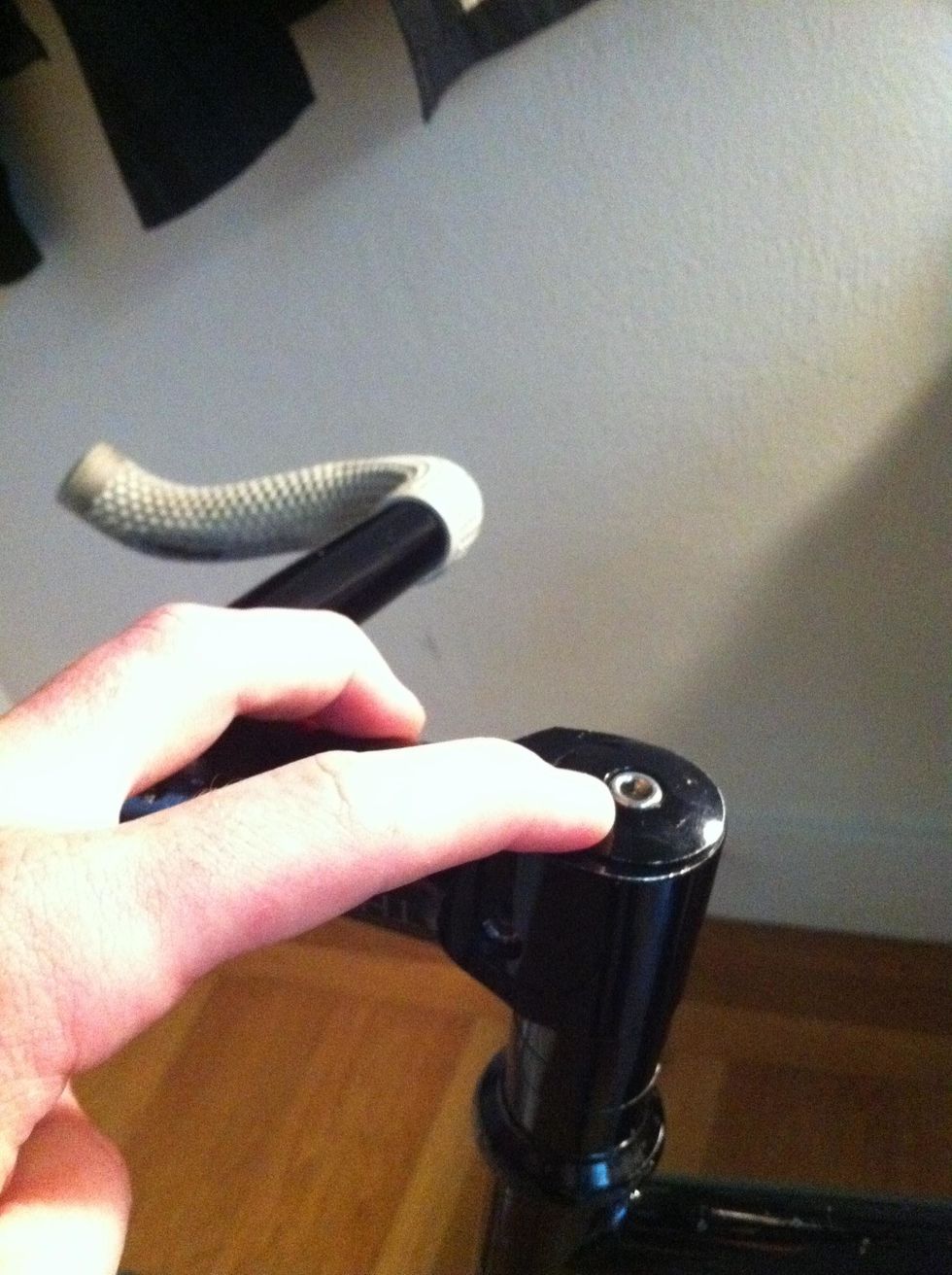 after you loosen the side bolts, loosen the stem cap top bolt. you don't have to remove the bolt entirely, just loosen it.
after everything is loose, you should be able to adjust the straightness of your bars.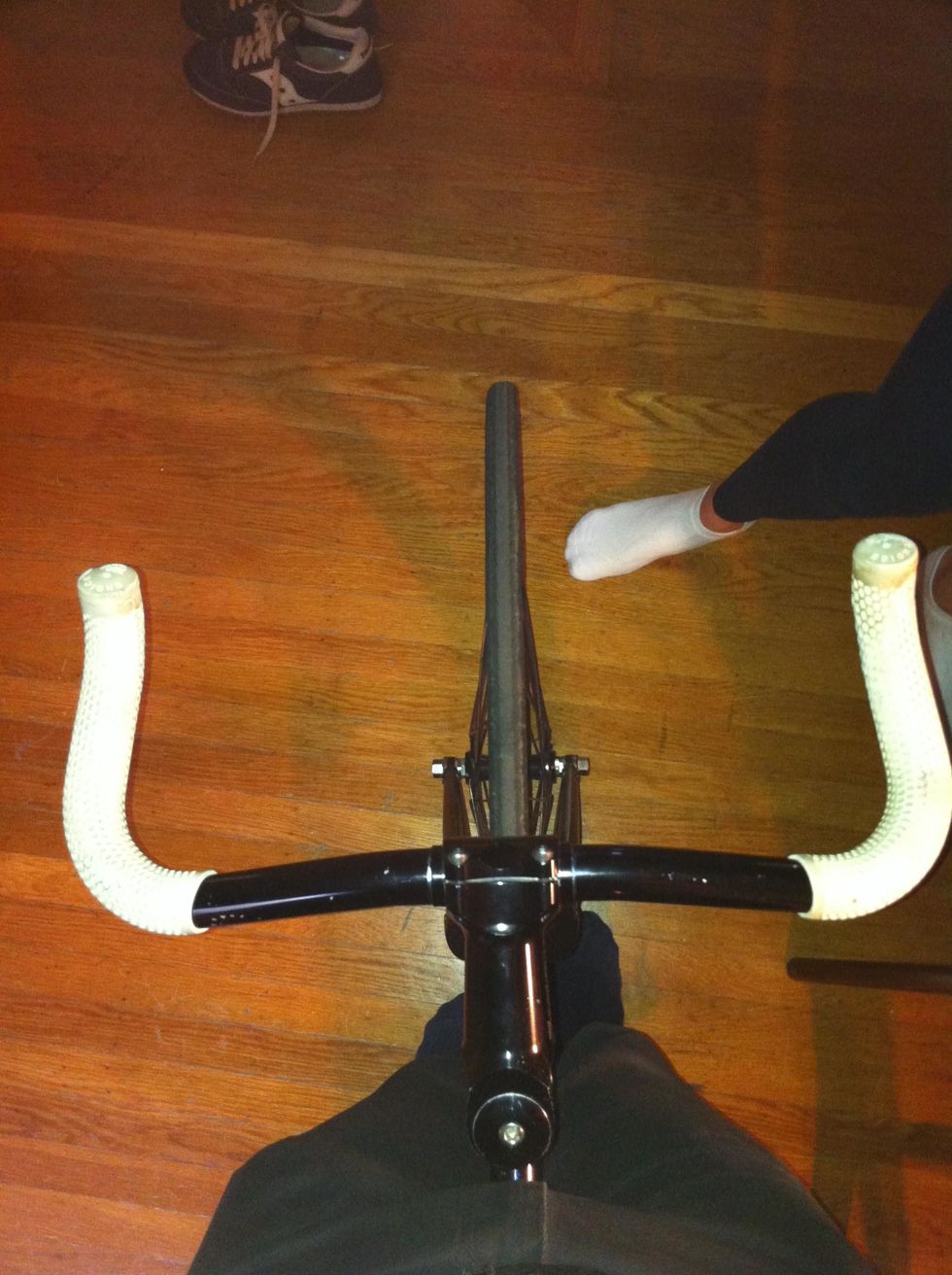 before you begin to tighten the bolts again, make sure your bars and stem are lined up straight with your front wheel.
when re-tightening, go in reverse order from loosening. start by tightening the cap bolt. tight a little bit at a time until you reach the correct tightness (see next step).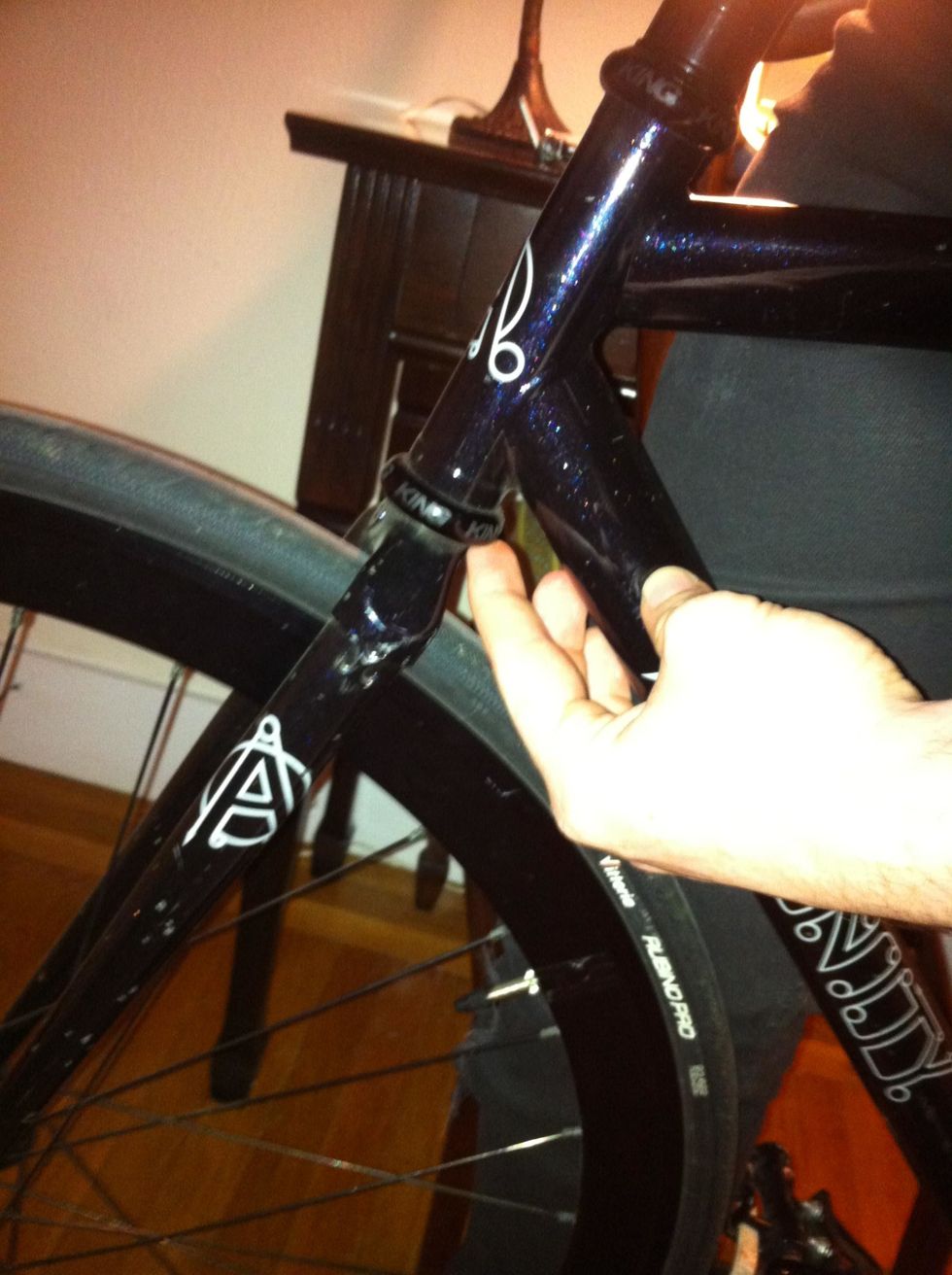 to make sure you tighten enough, place your finger at the where your fork enters the bottom of your steering tube where the crevice is. bounce your front wheel a couple of times. it should feel solid.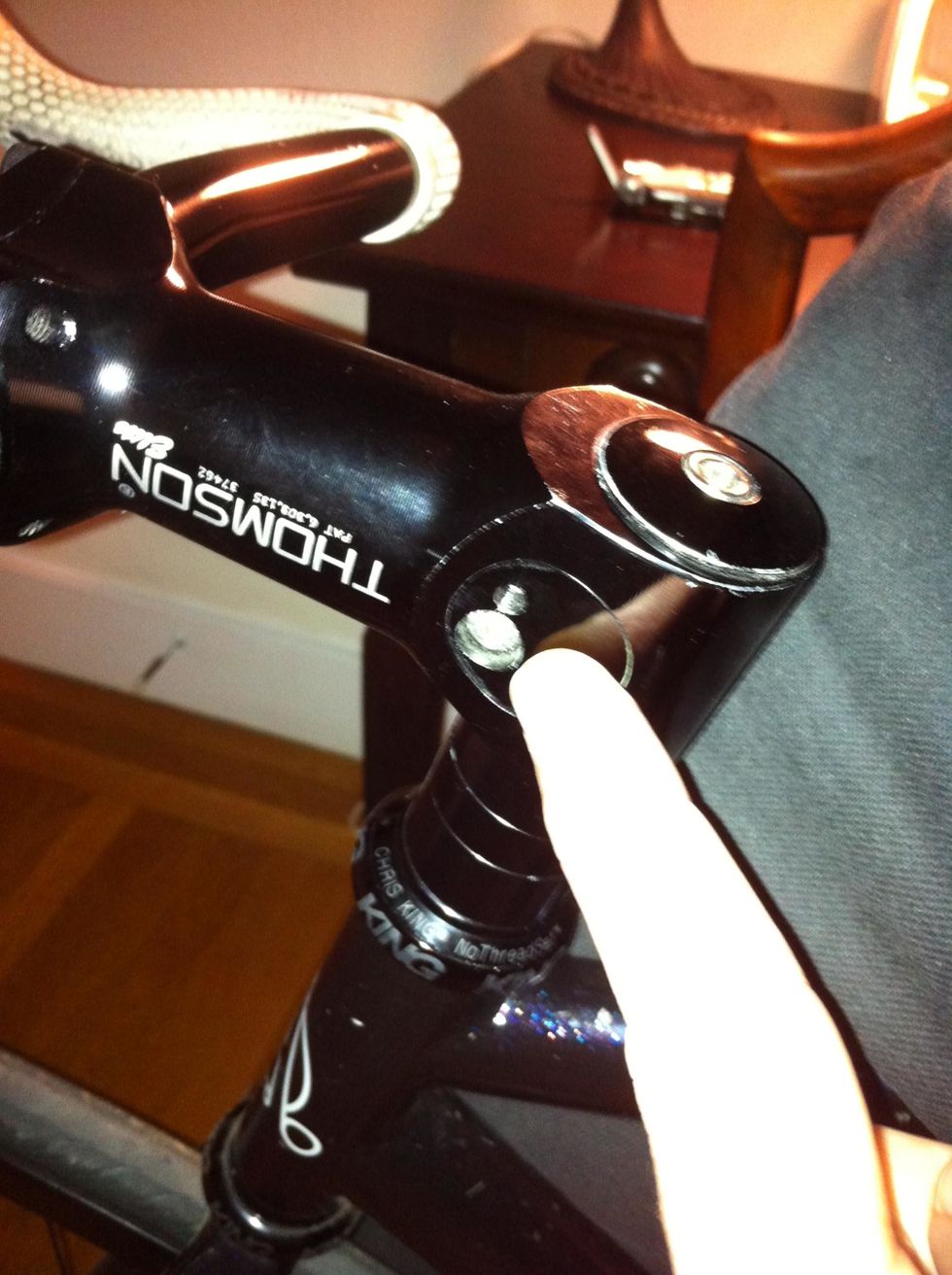 next tighten the side bolts. don't go crazy, just tighten them enough that they feel sturdy. you will have bolts on both sides, rotate around tightening each a little at a time until they are tight.