Put your shoes in front of you on the ground. Heel facing towards you.
Pull the tongue forward ( do the same with the other shoe.)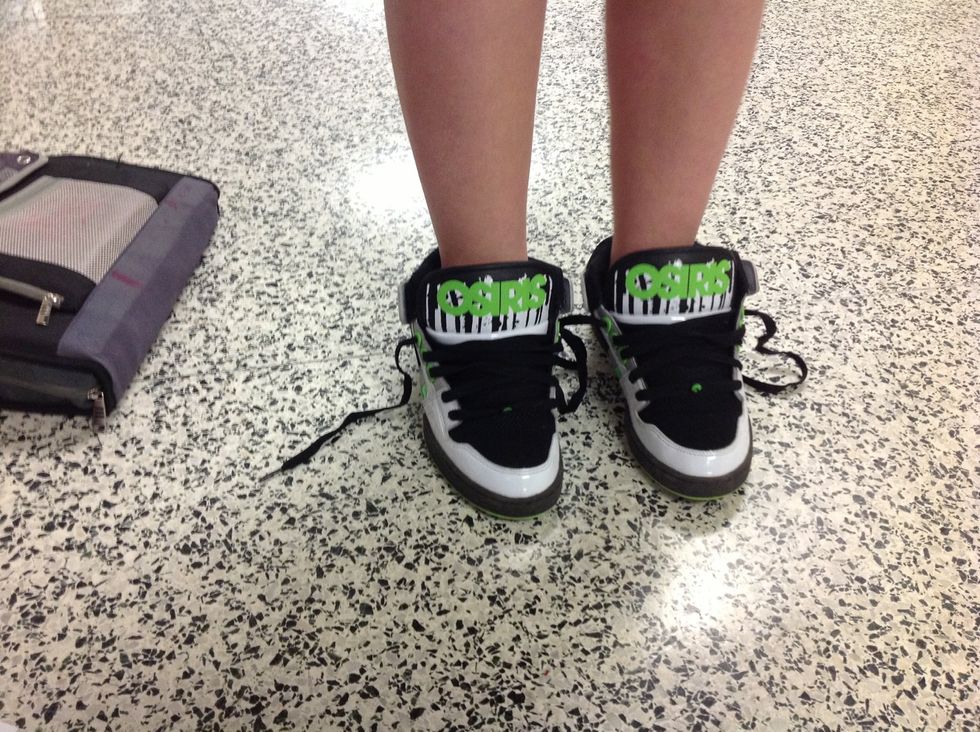 Then lift up your foot and put it in the big hole of the shoe.( Do the same with the other shoe.)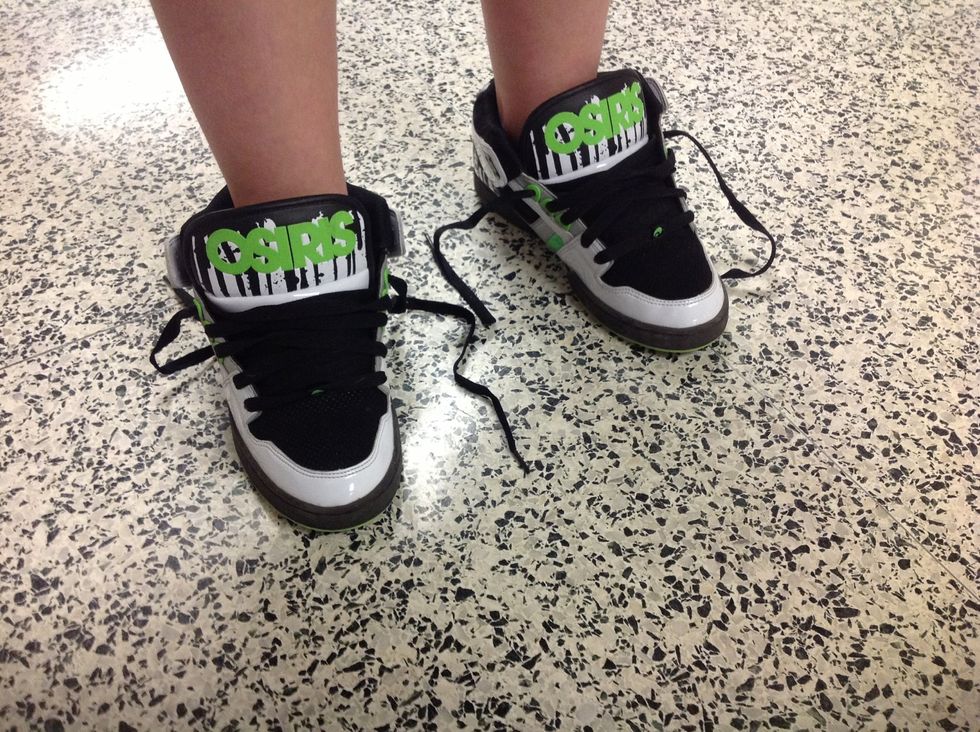 Then make your toes go to the tip of your shoe(do the same with the other one.)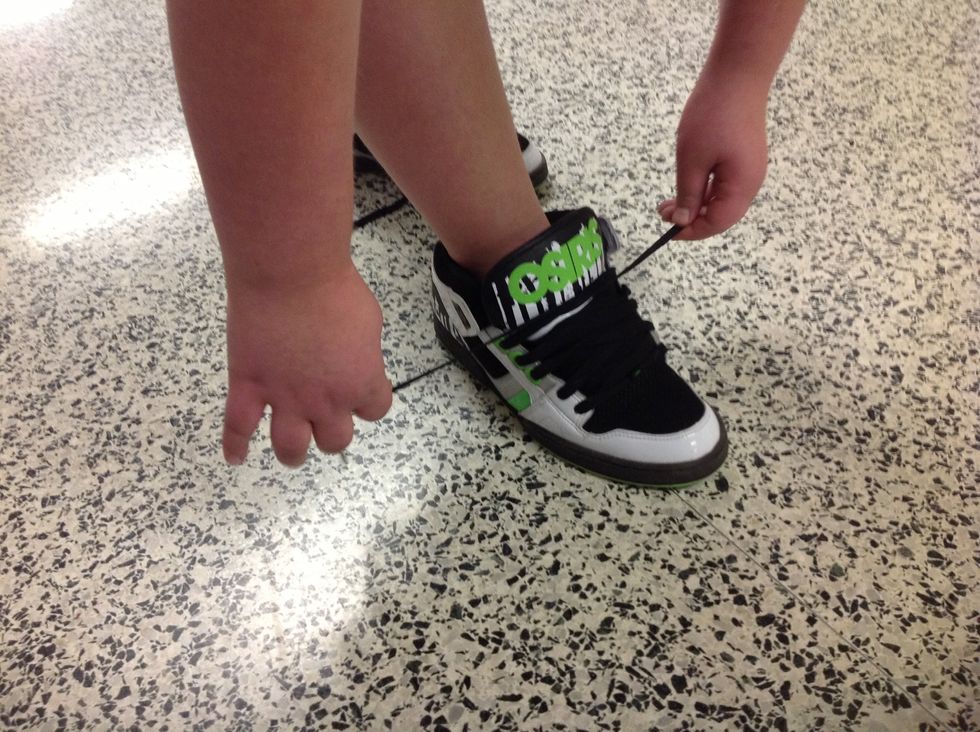 Grab the shoelaces with your hands and cross them over to form an X, then grab the right shoelace and put that shoelace under the bottom of the X pull the right shoelace to the right and left to left.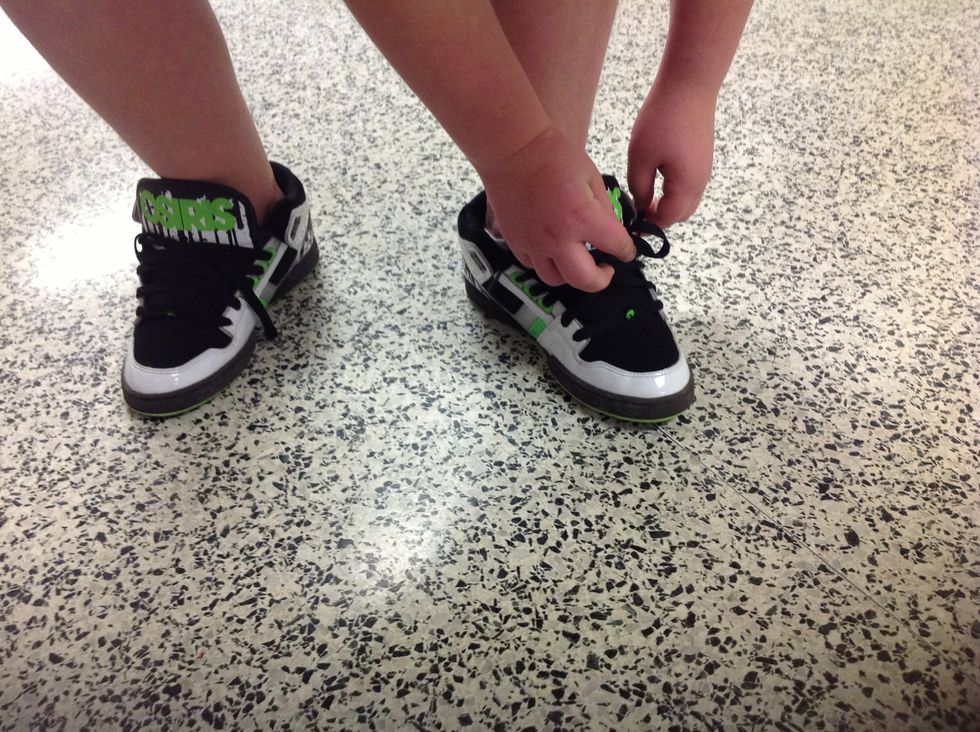 Take the right shoelace and make it into a loop (just enough so the other shoelace can go around it.)
Take the left shoelace and put it around the loop once then pull the middle of the left shoelace under the loop of the right shoelace, making another loop.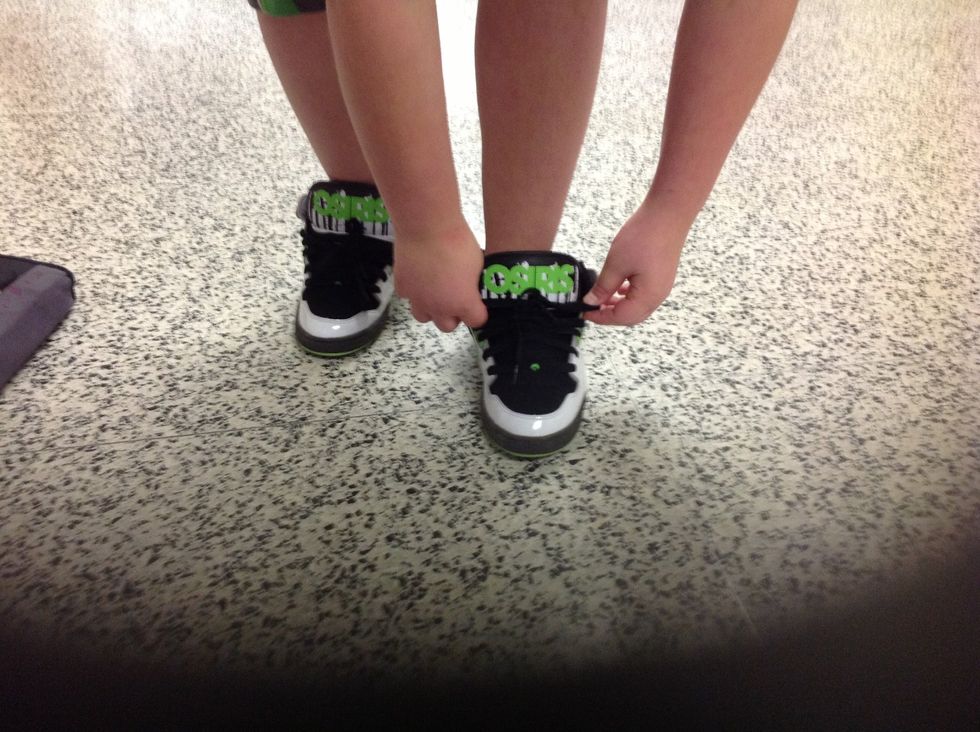 Then grab the loops and pull the left shoelace to the left.and the right to the right.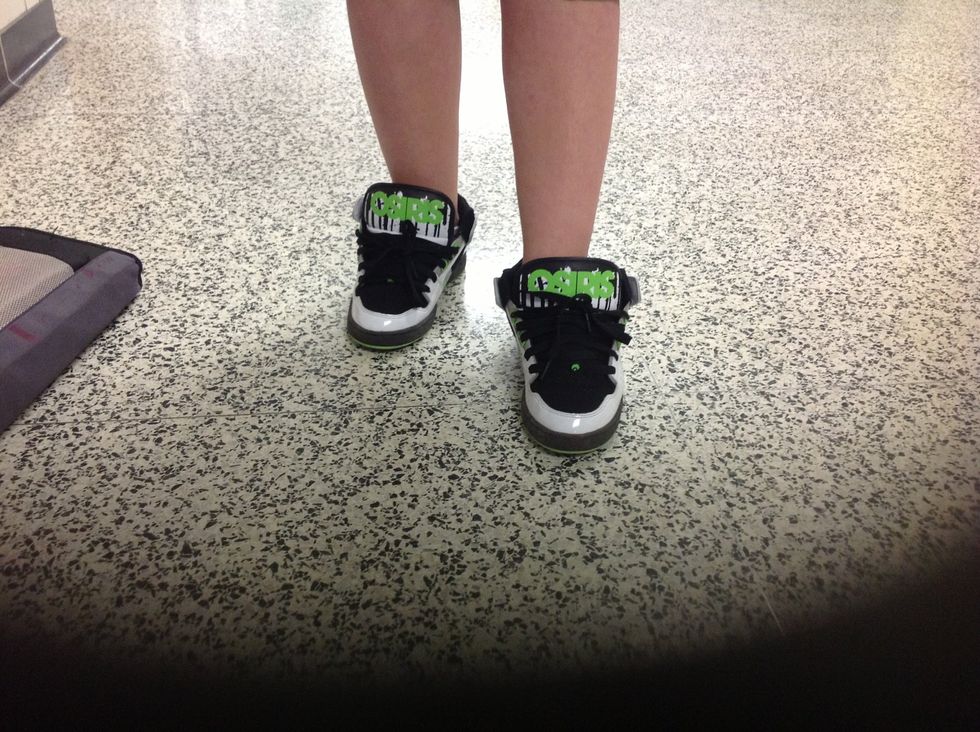 Enjoy your tied shoes! Also if needed double knot the loops and just follow step 5 again the only thing different is your knotting loops instead of shoelaces.
One pair of shoes ( with shoe laces )