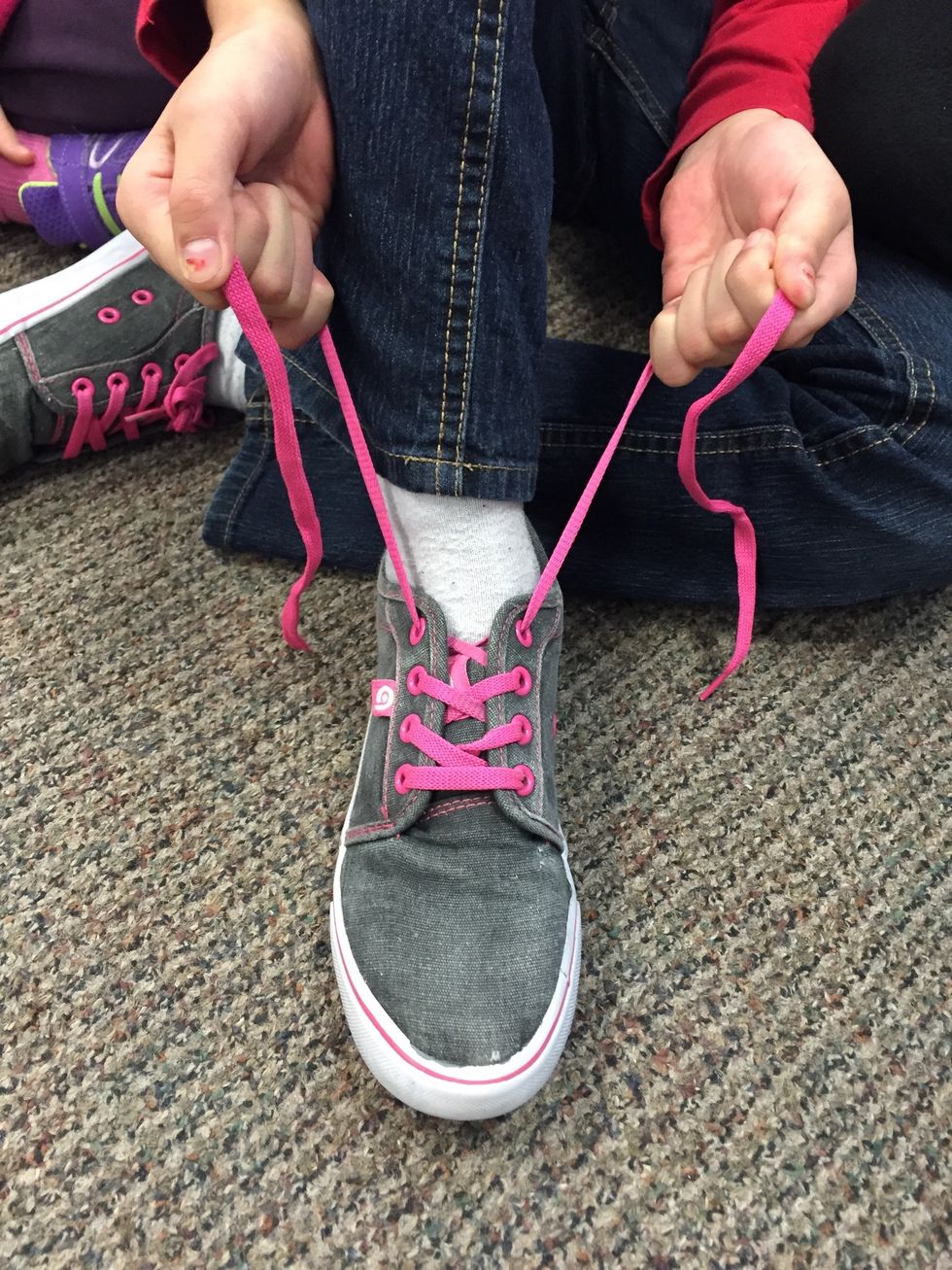 First, you must pull your laces tightly to ensure your shoes are on tight.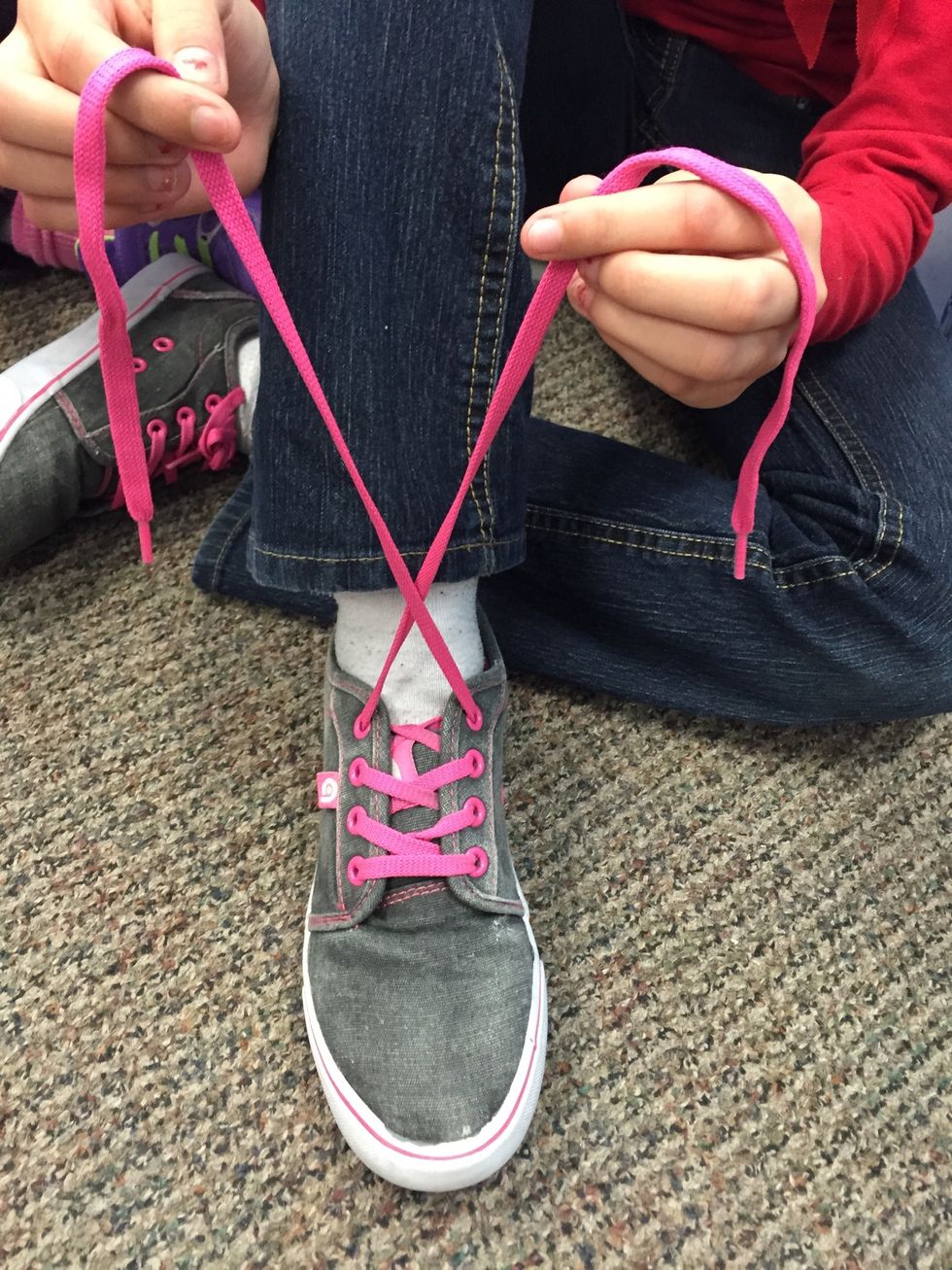 Second, holding a lace in each hand, cross them over one another.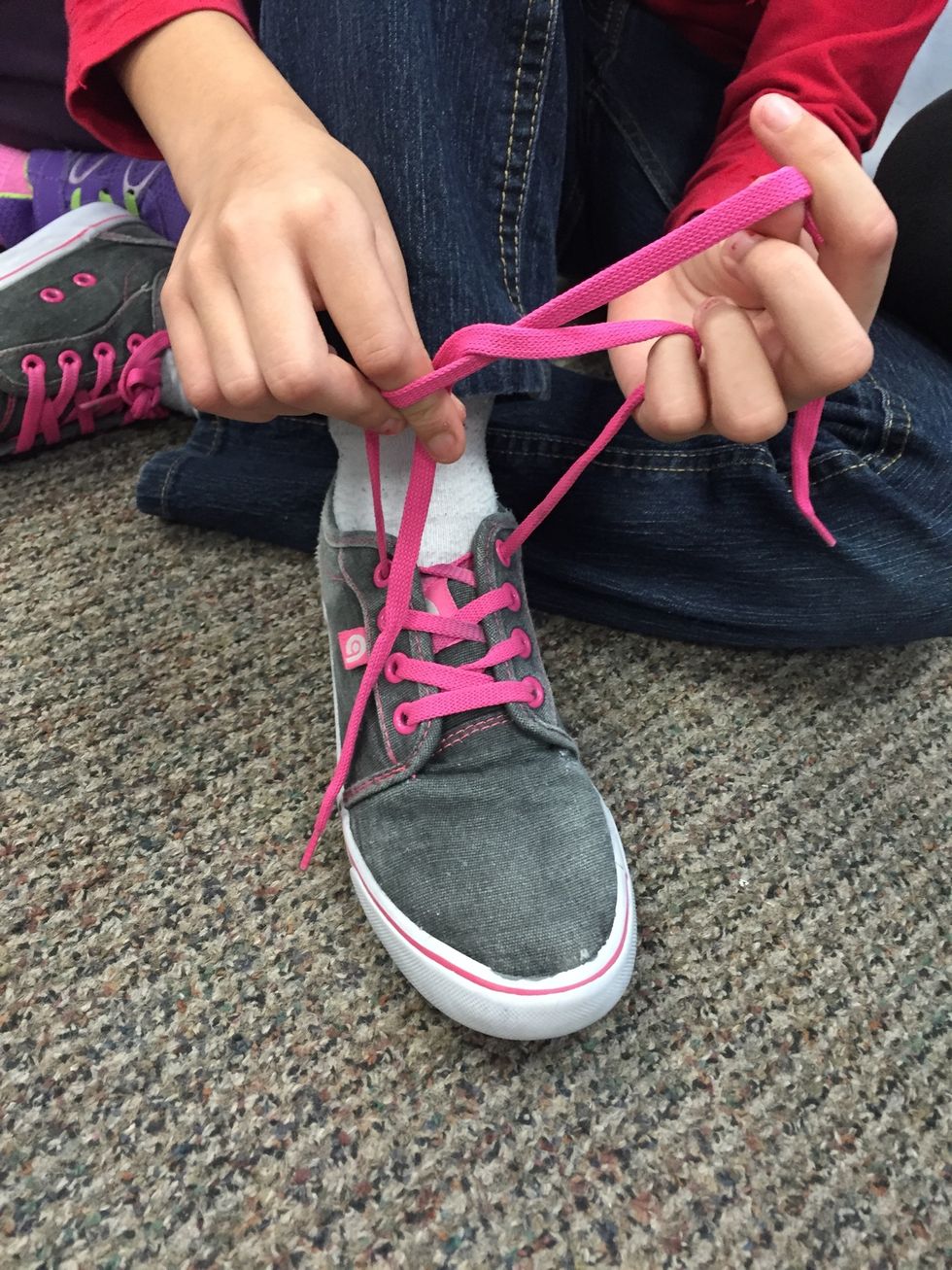 Next, Put one lace through the triangle made by the x to make a knot.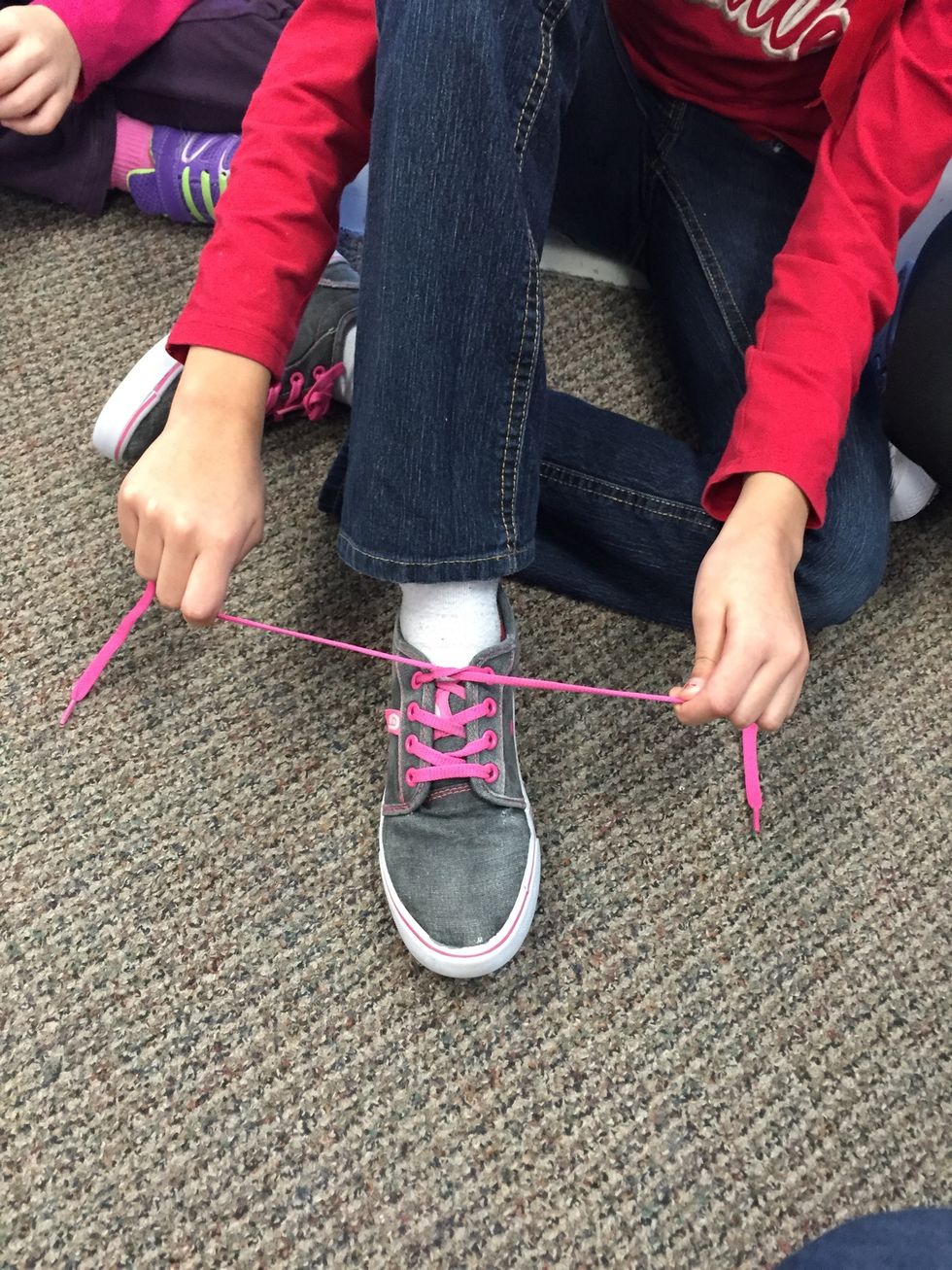 Then, tighten your knot.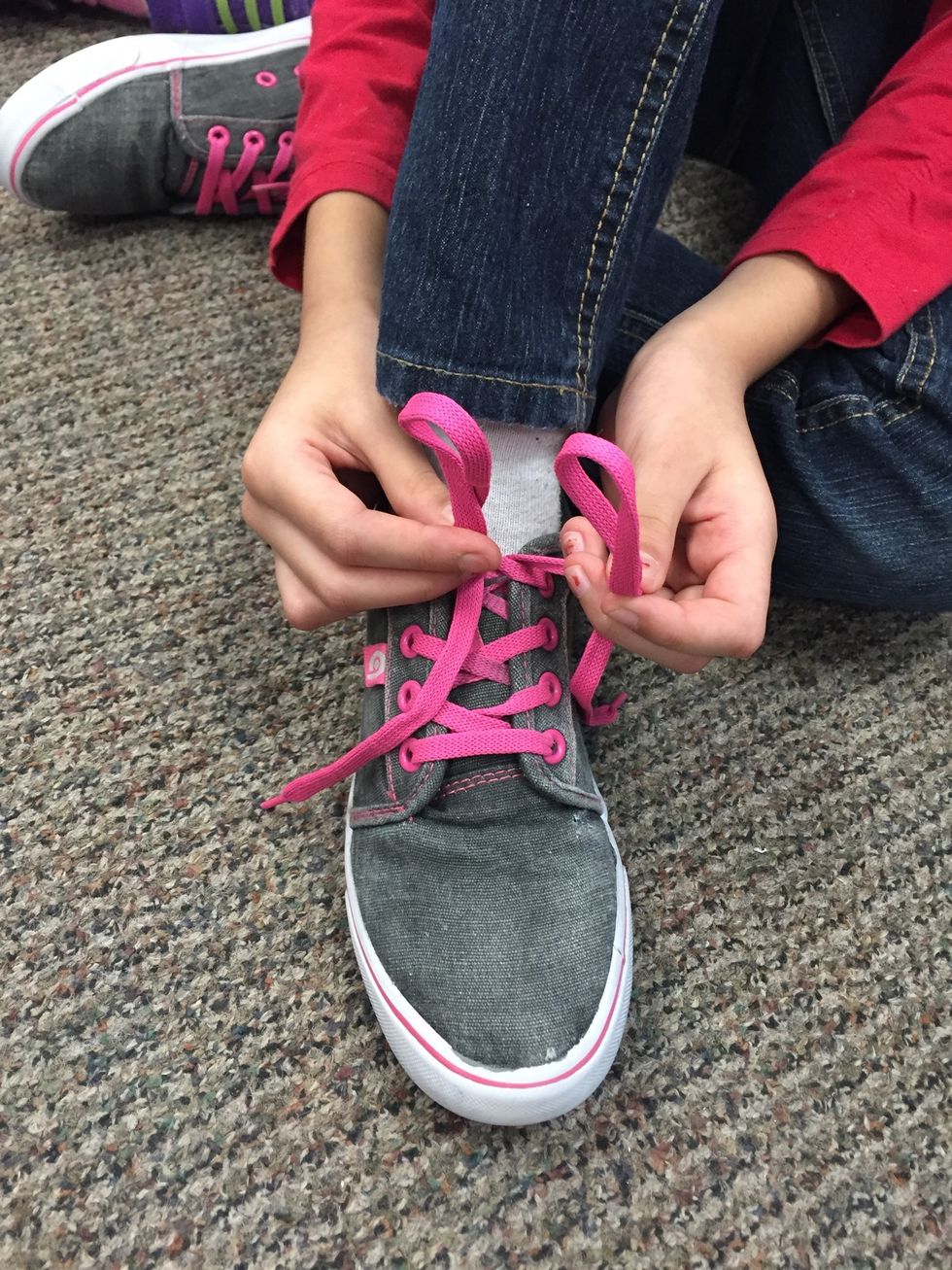 Make a loop with each lace, making sure there is still some lace leftover.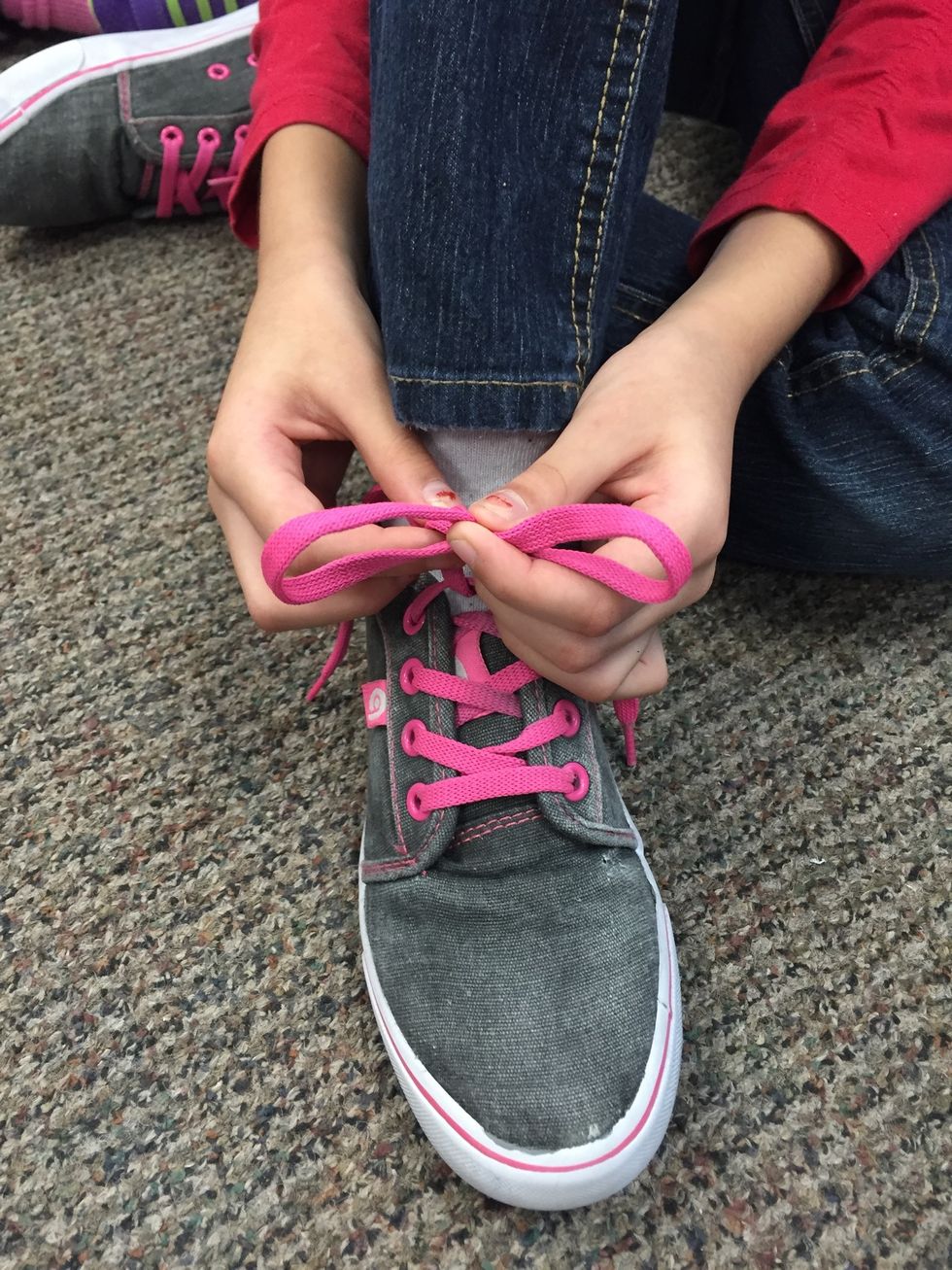 Next, cross the loops.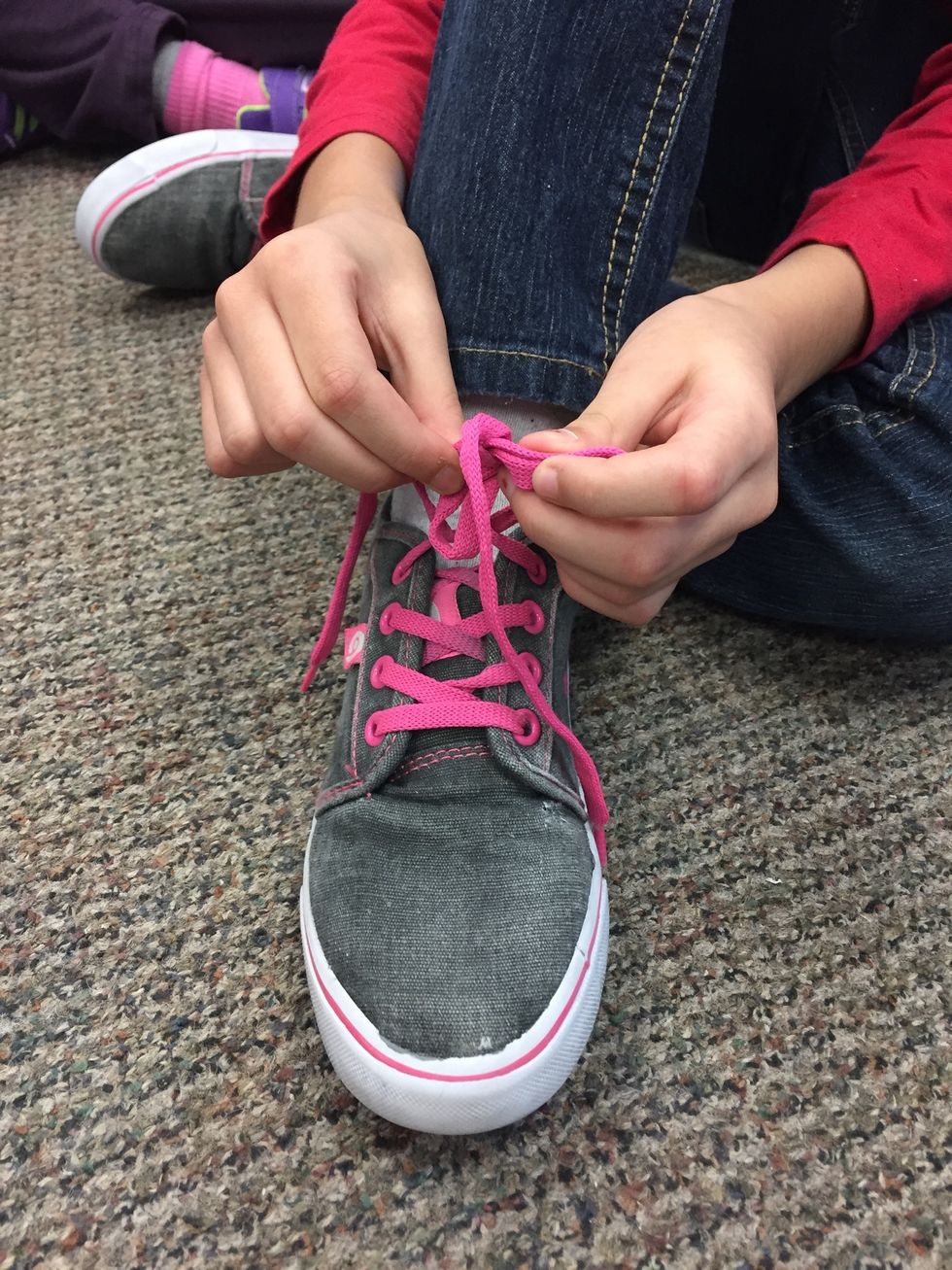 Take one of the loops and tuck it through the hole.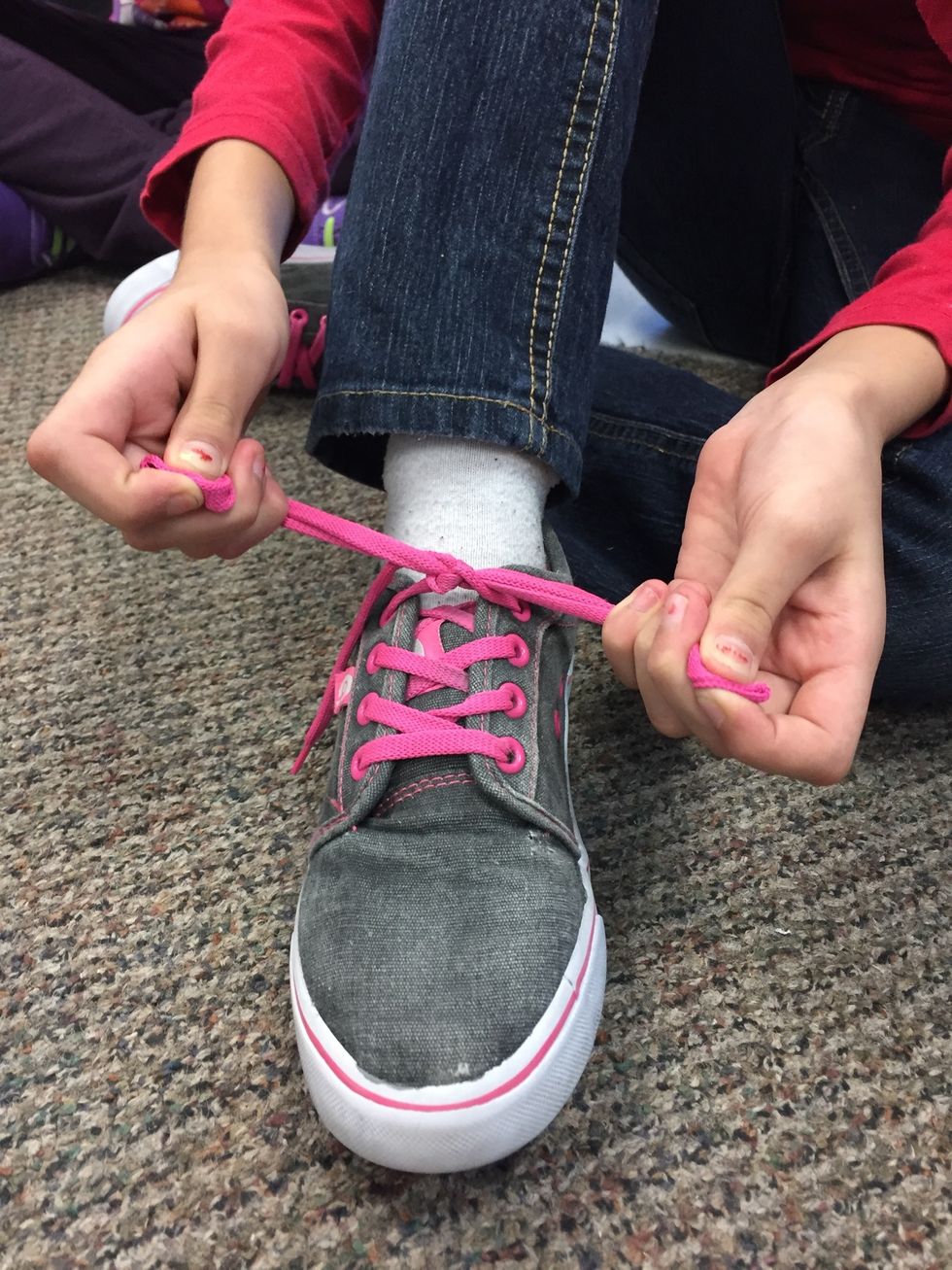 Finally, pull the loops securely.