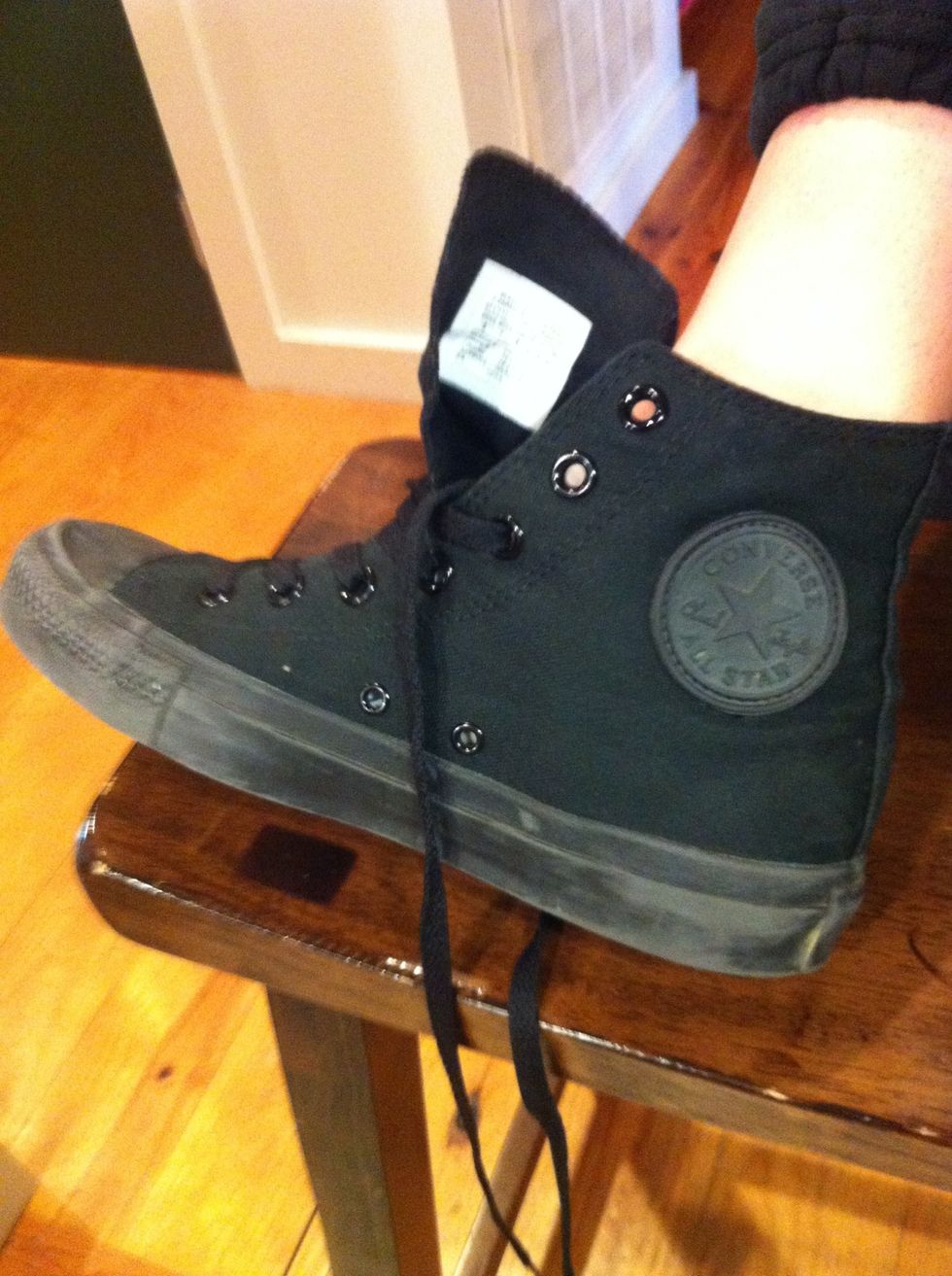 Put your shoe on your hopefully already socked foot.
Cross the strings to form an X.
Pull one of the strings under and through the other.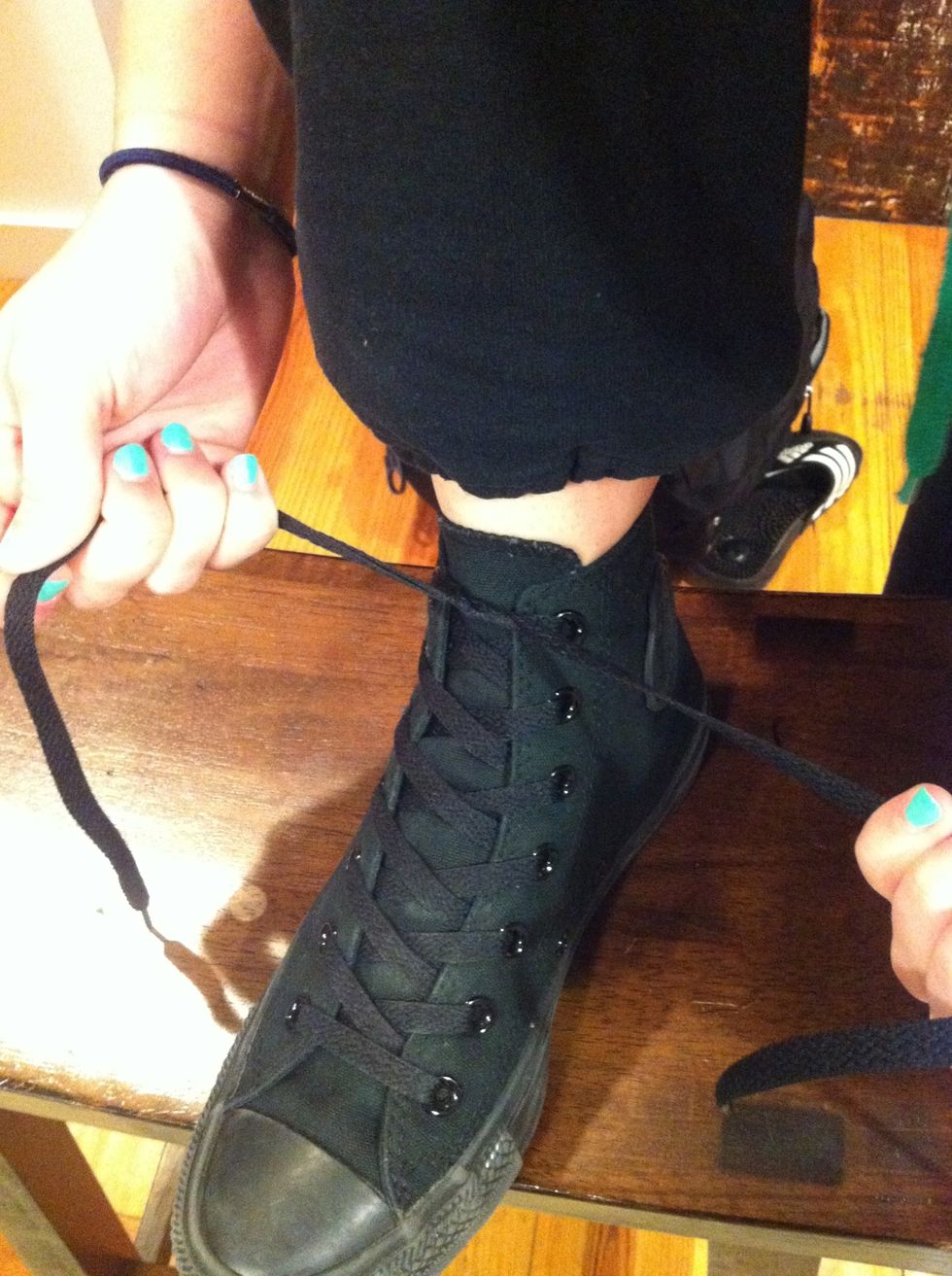 Pull it tight.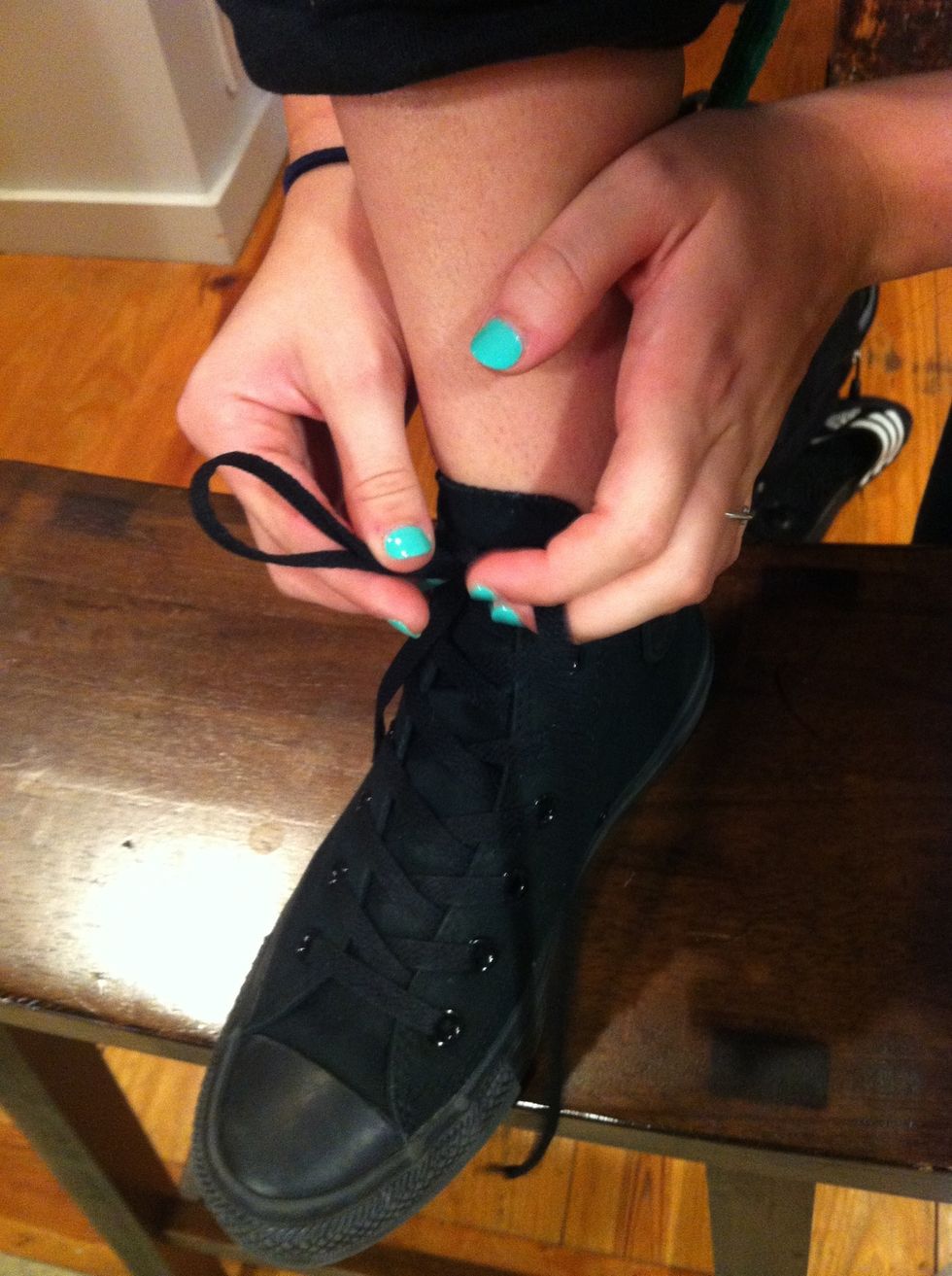 Create a loop with one of the laces.
Wrap the other lace around the bottom of the loop, but keep a finger between the loop and the extra string. Then pull the extra string through the hole your finger made, thus creating another loop.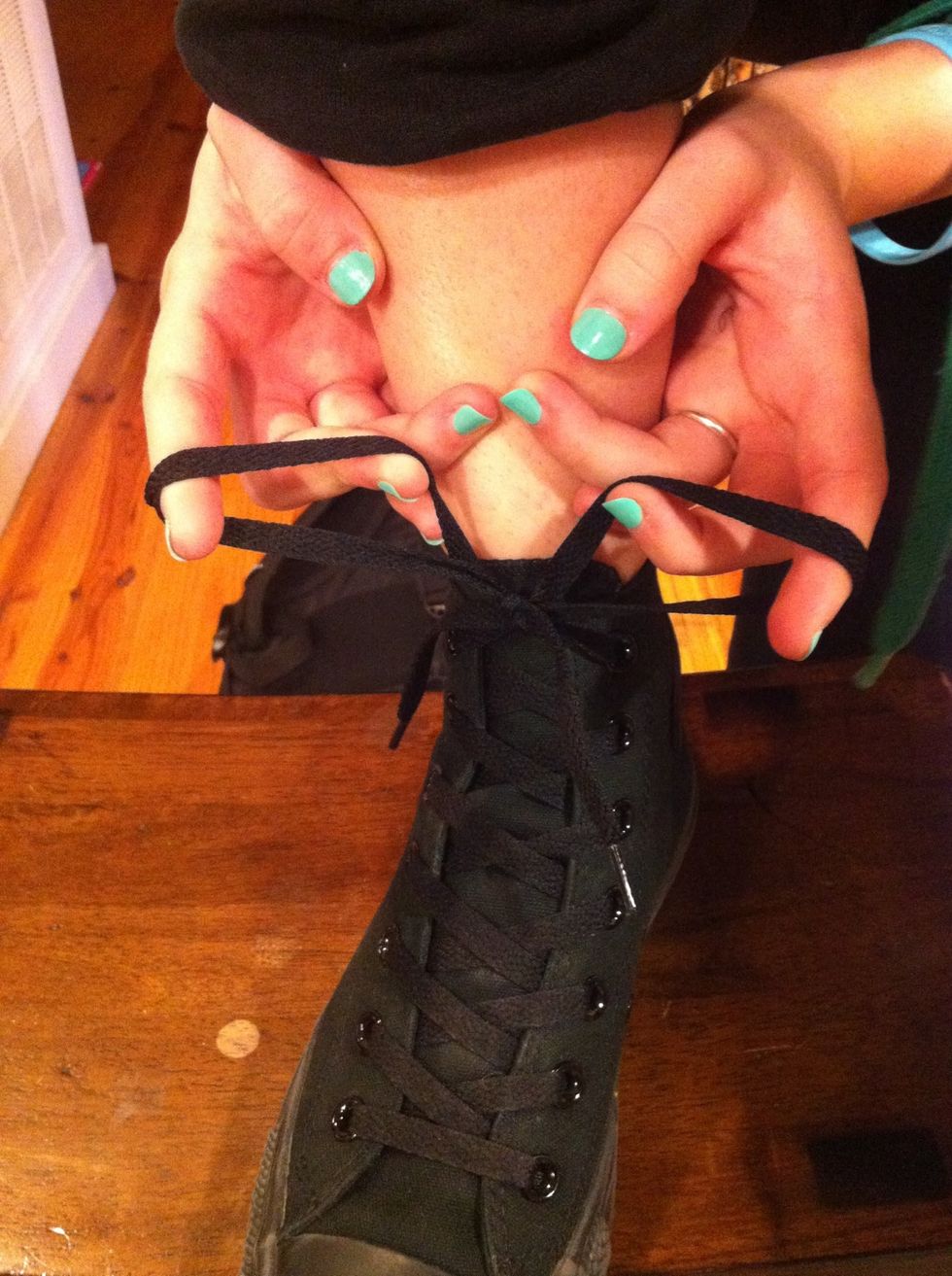 Pull the loops tight.
TA DA. IT'S LIKE MAGIC..
2.0 Feet
2.0 Socks
2.0 Shoes
2.0 Laces