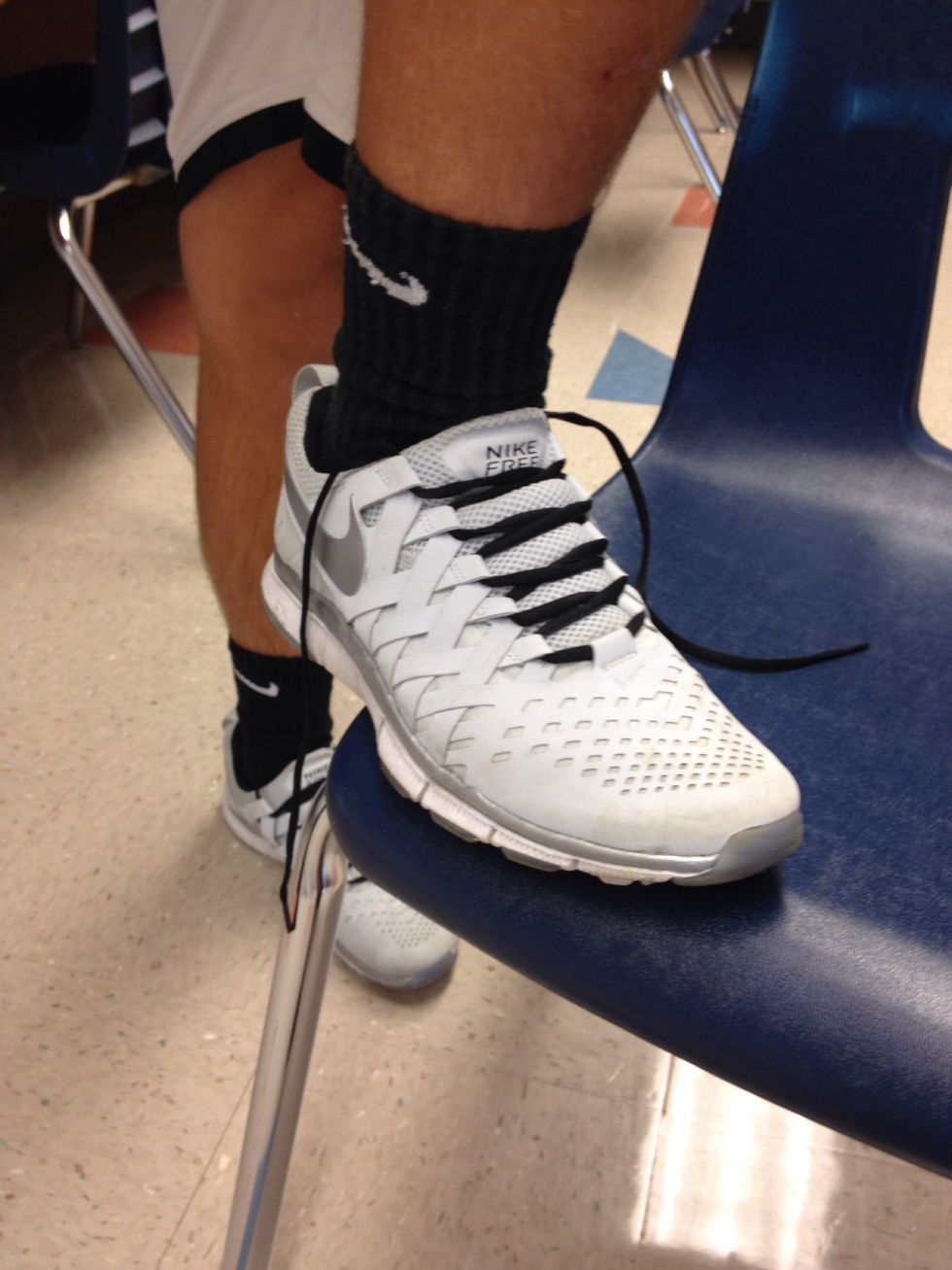 Make sure you have a shoe.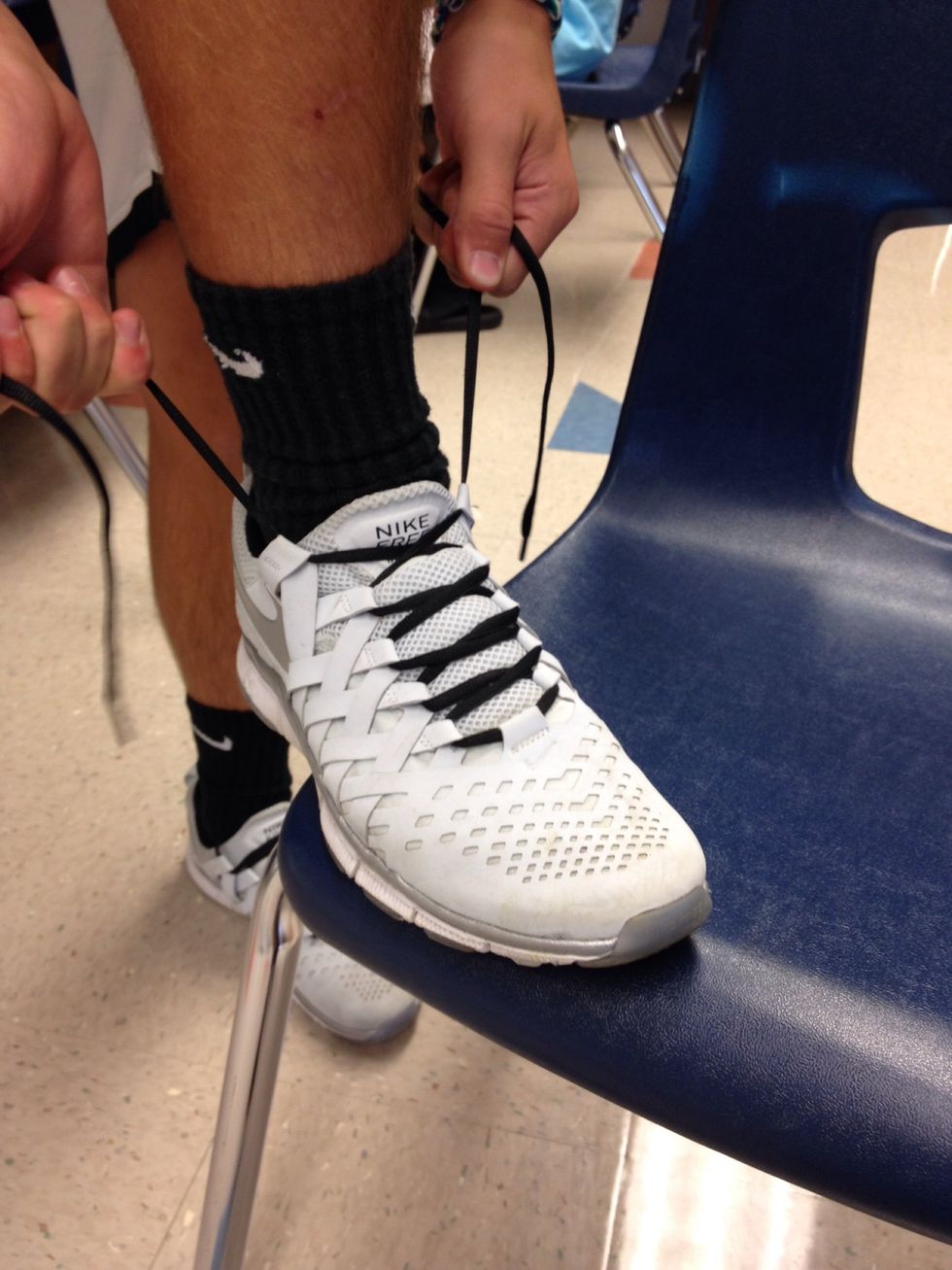 Have both hands grab the laces on each side, then pull it tight.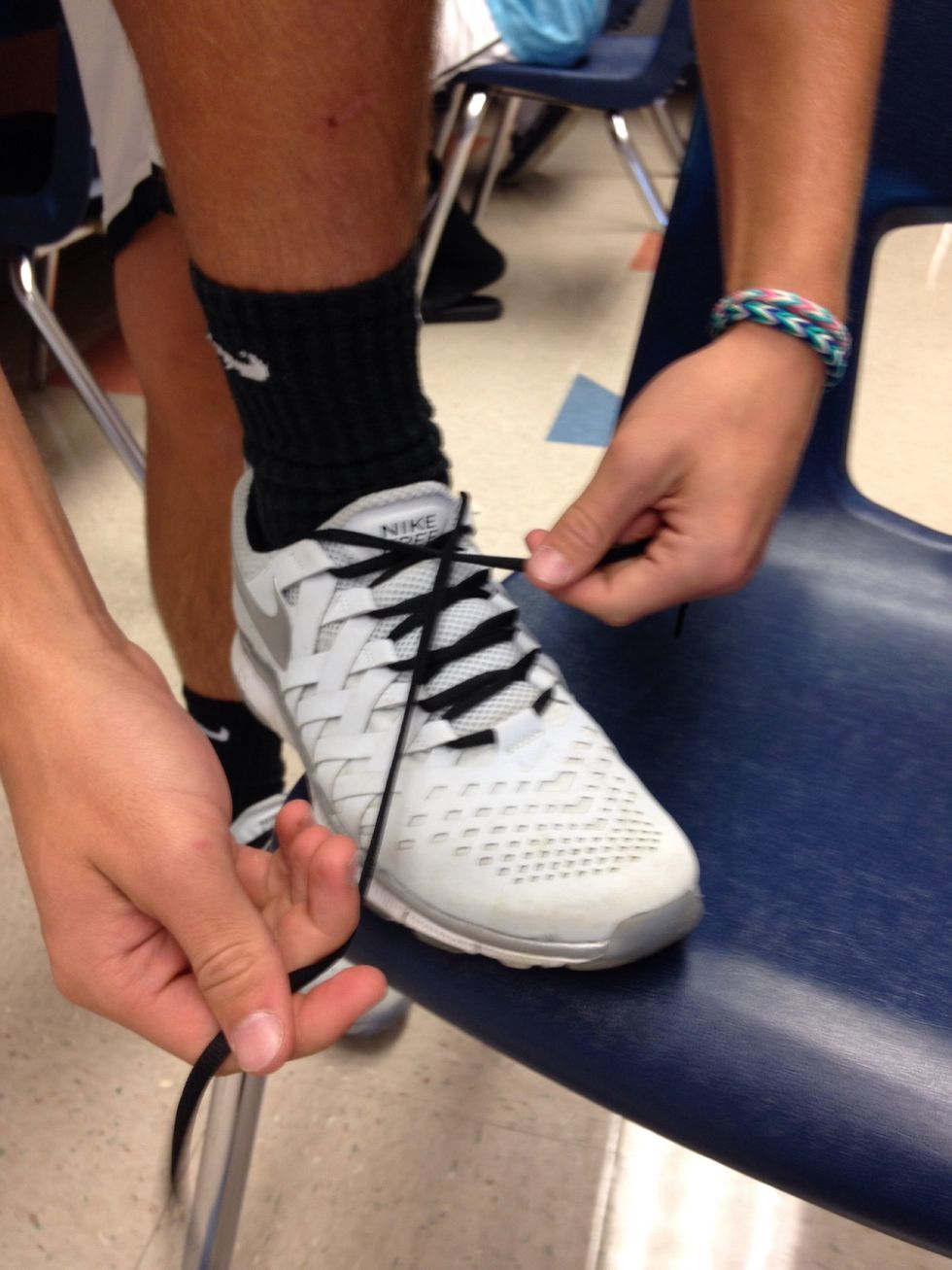 Then, criss cross the laces.
Then put the left lace under the criss cross.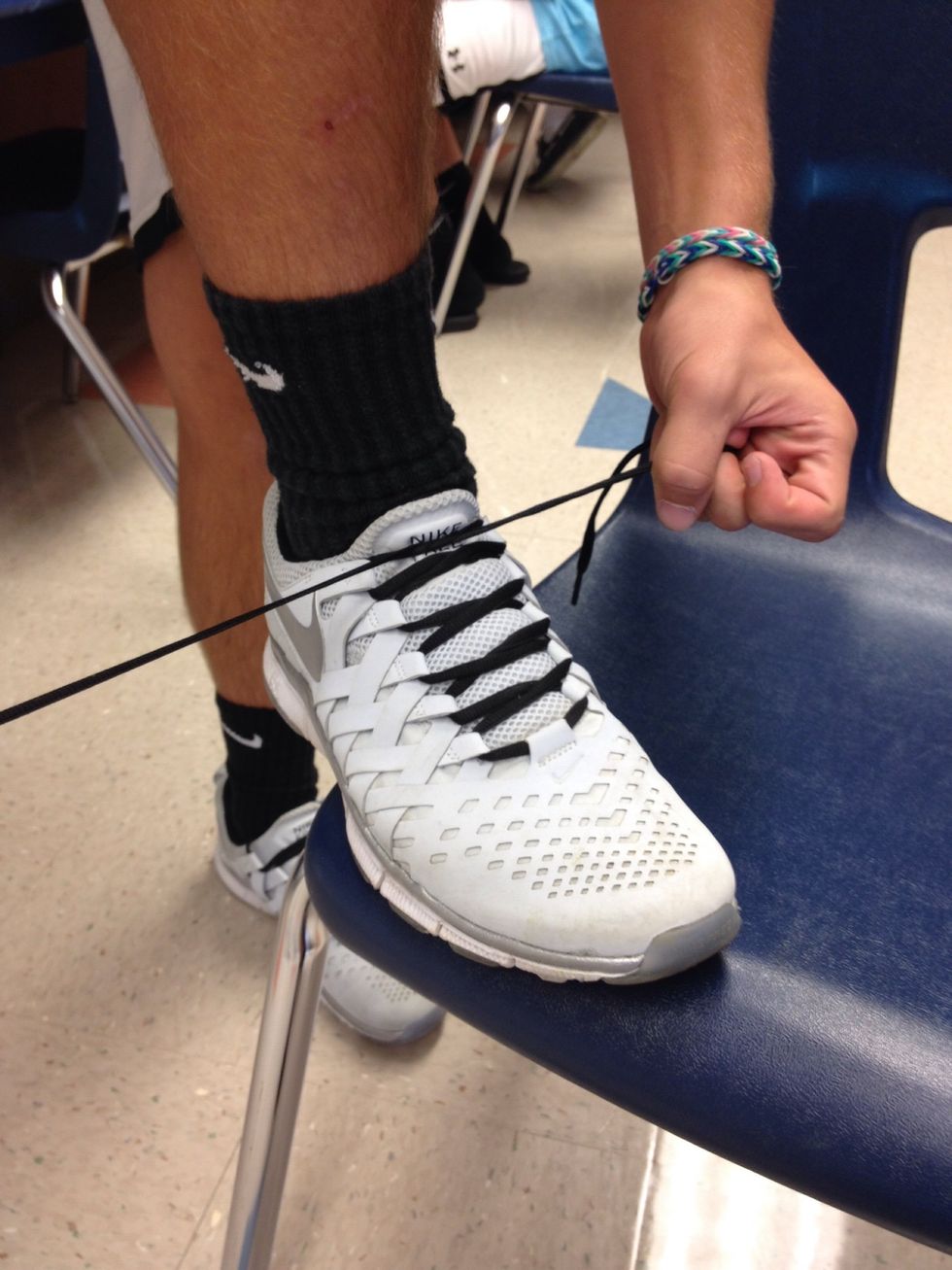 Then, pull them together and tie it tight.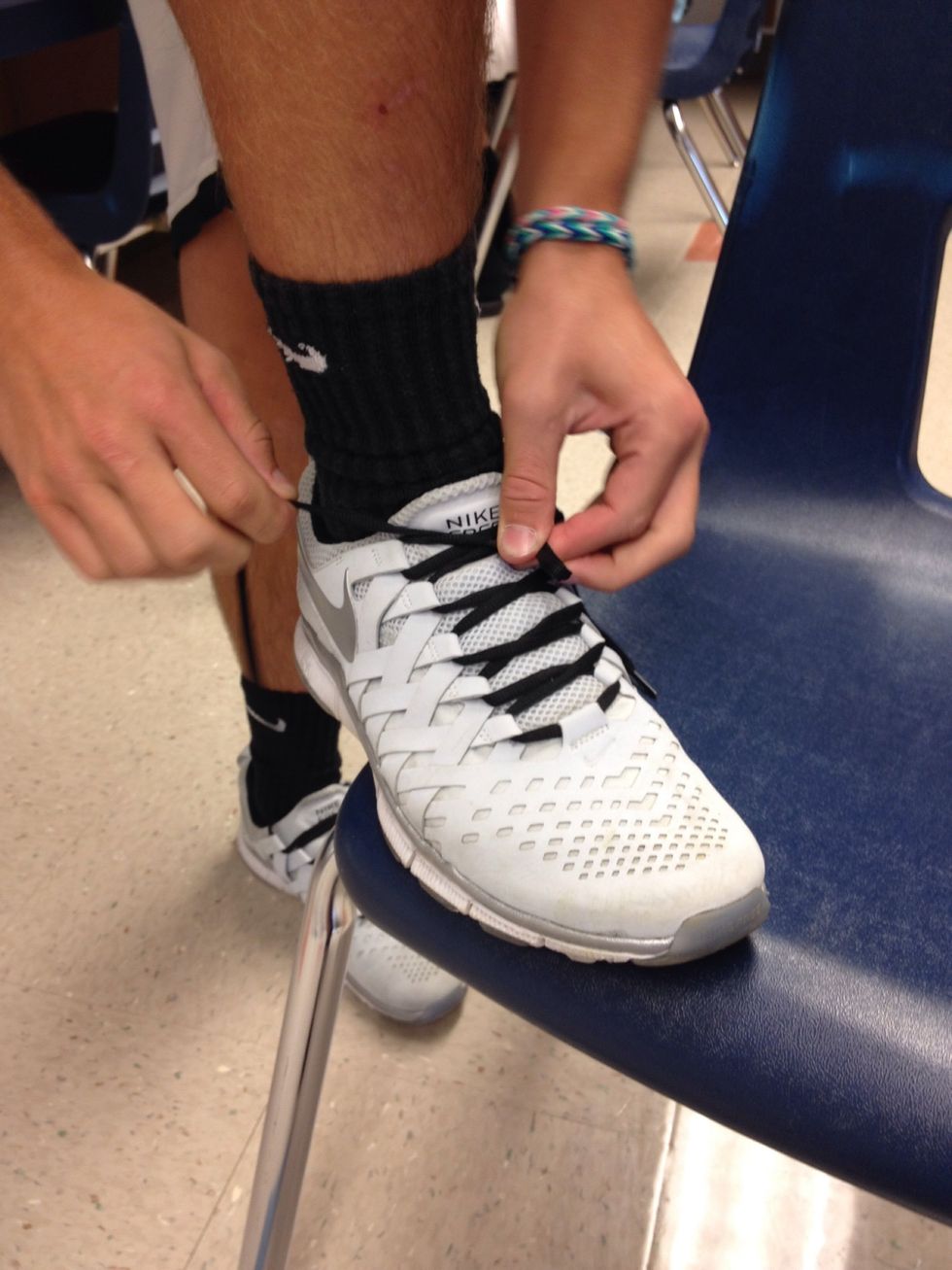 Make a bunny ear with the left lace.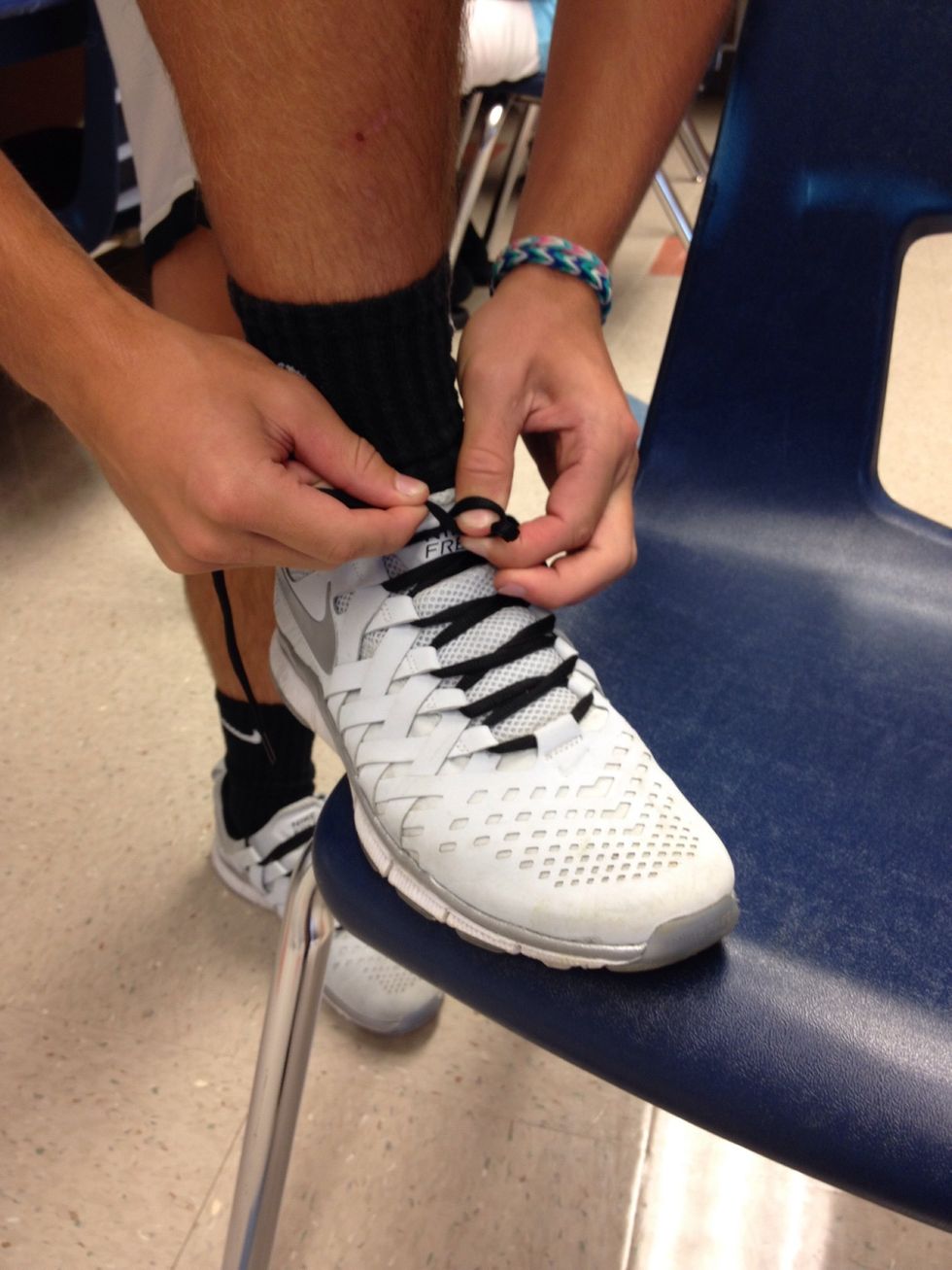 After you make a bunny ear, wrap a loop around it.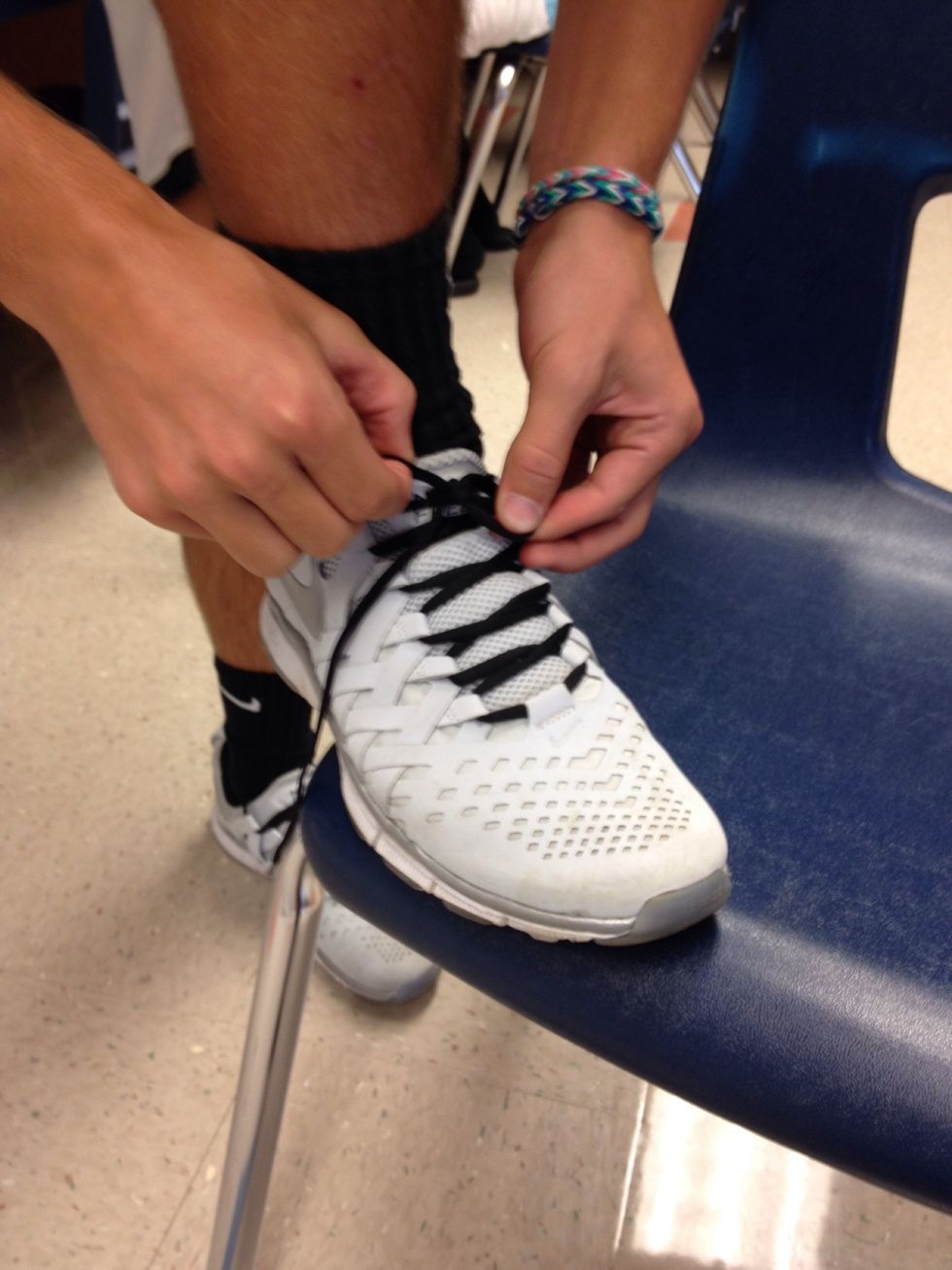 After you make the loop, pull the bunny ear through the hole.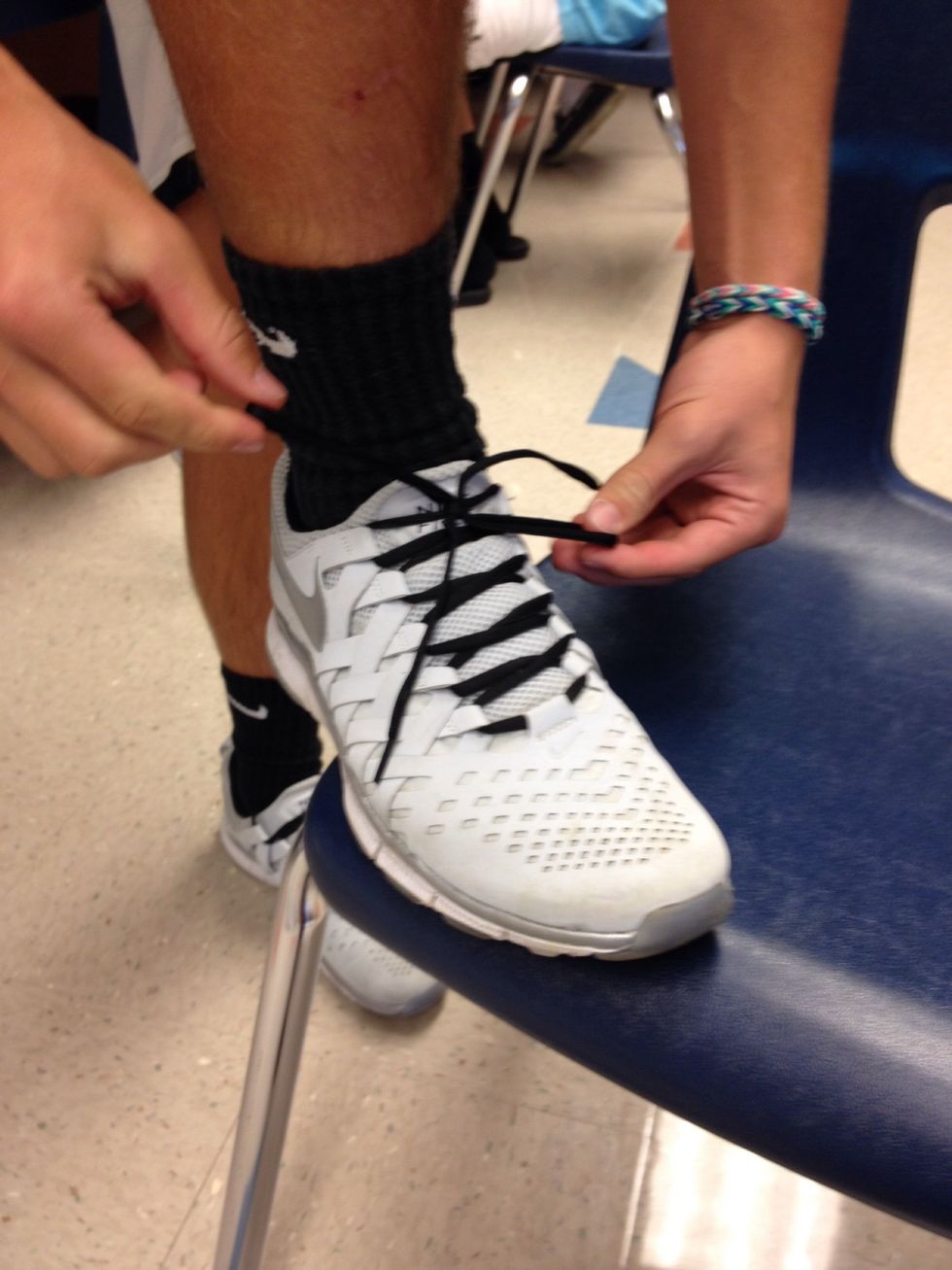 Tie it tight, and you have just tied your shoe!