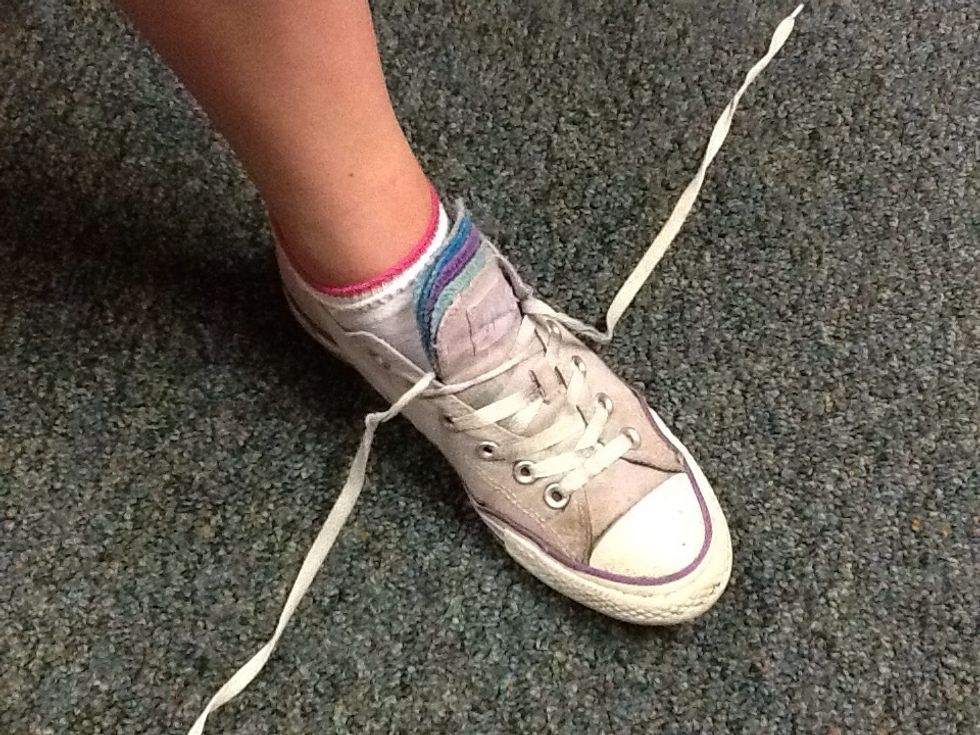 First spread out you laces.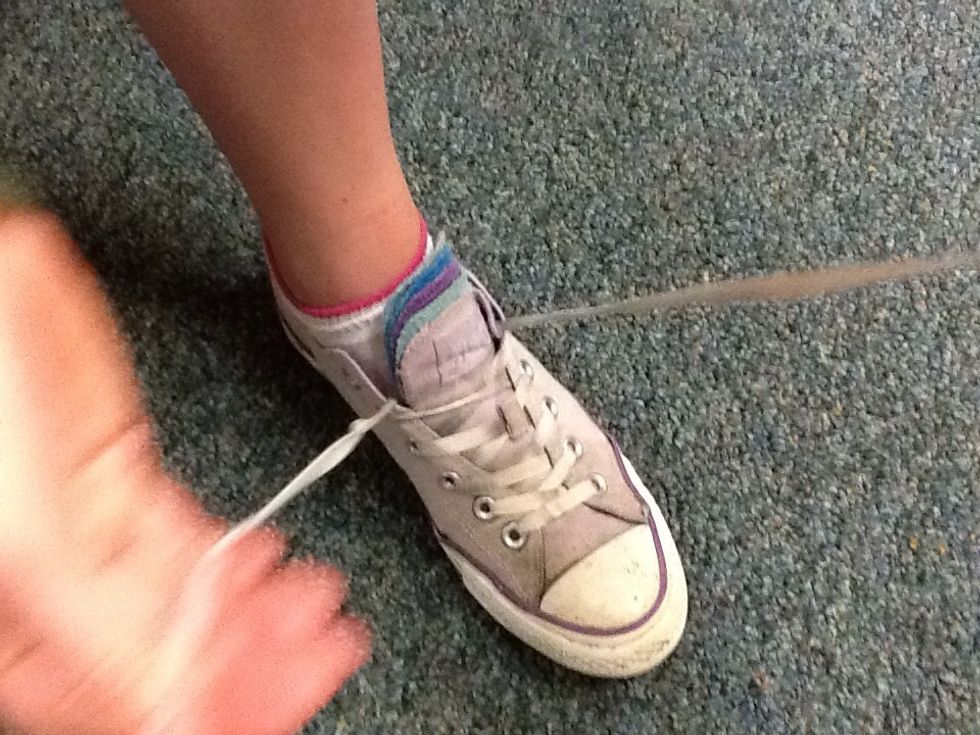 Then pick them up.
Cross your laces over each other.
Take one lace and put it under the other.
Pull them tight.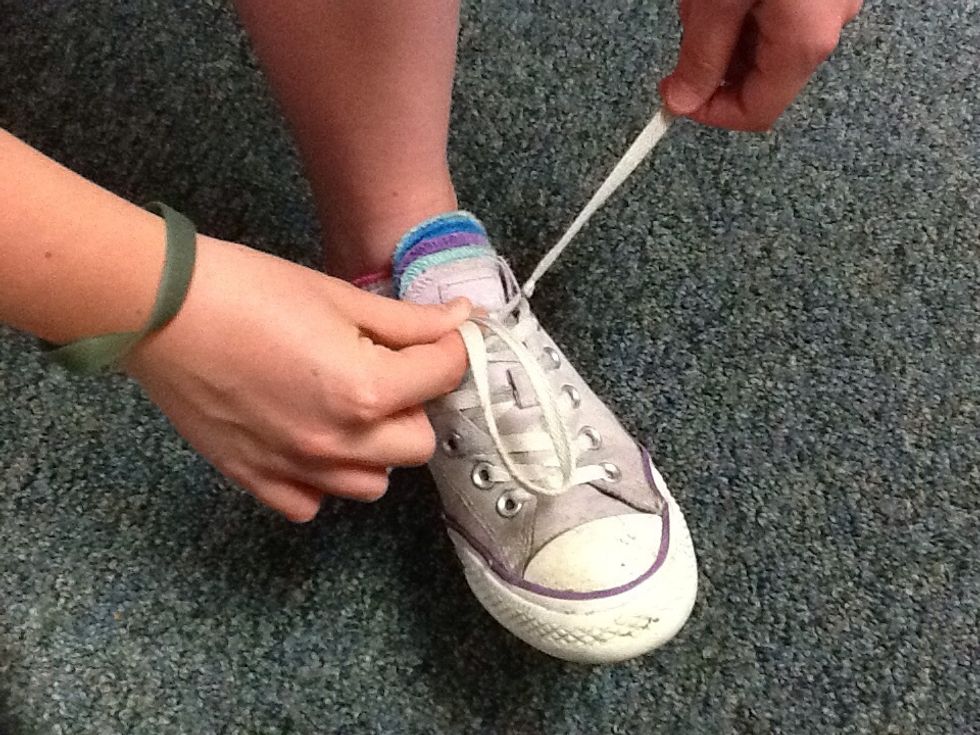 Make a loop with one of the laces.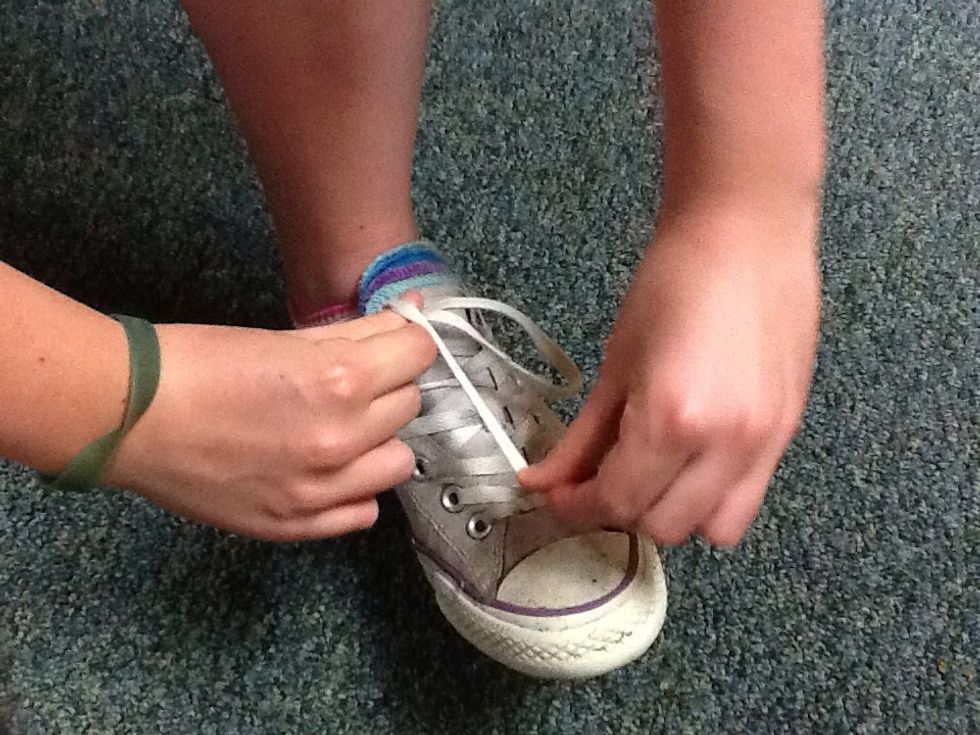 Take the second lace (throne not with the loop) and wrap it around the other.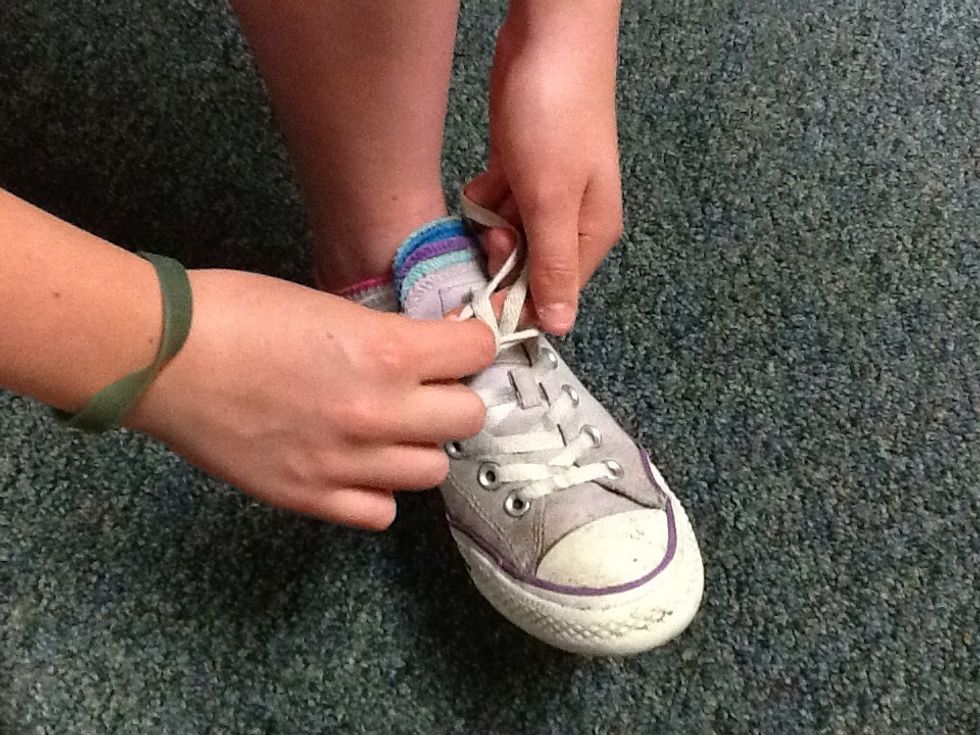 Take the lace that you just wrapped around and pull it through the hole between.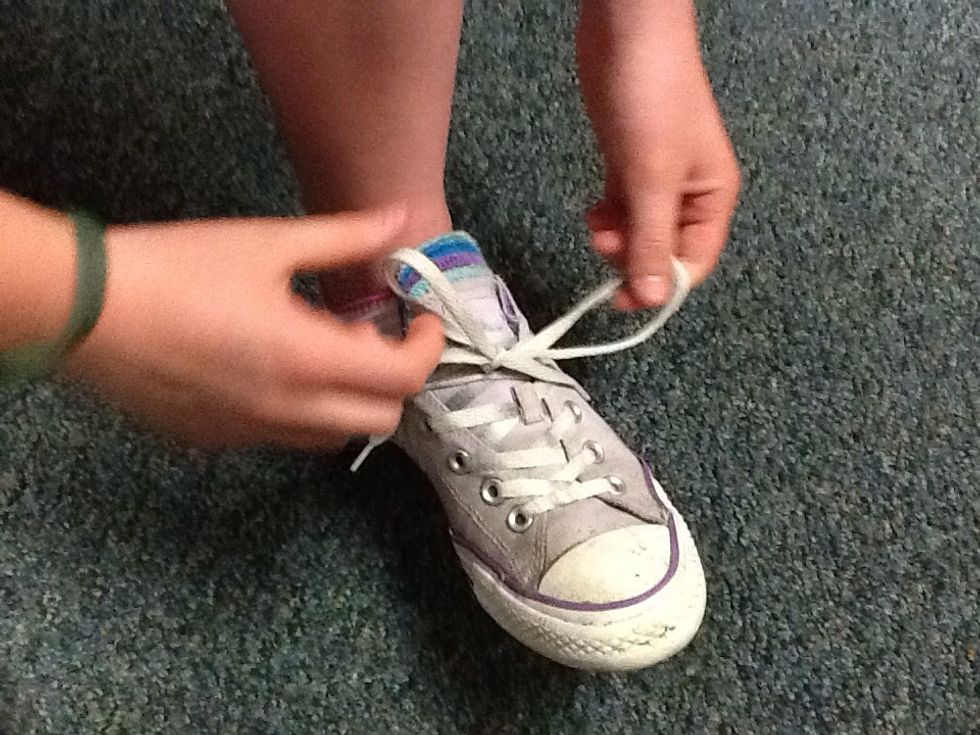 Pull them tight and adjust if you want.
This is your finishing product. If you want to keep it longer take the two loops and cross them together.
1.0 Pair of shoes
2.0 Shoe laces
1.0 Pair of hands
1.0 Version of this slide show