Have you ever tripped from untied laces? Not anymore!!! By Zach Swan, Jasmine Weathers, and Maggie Carbaugh
6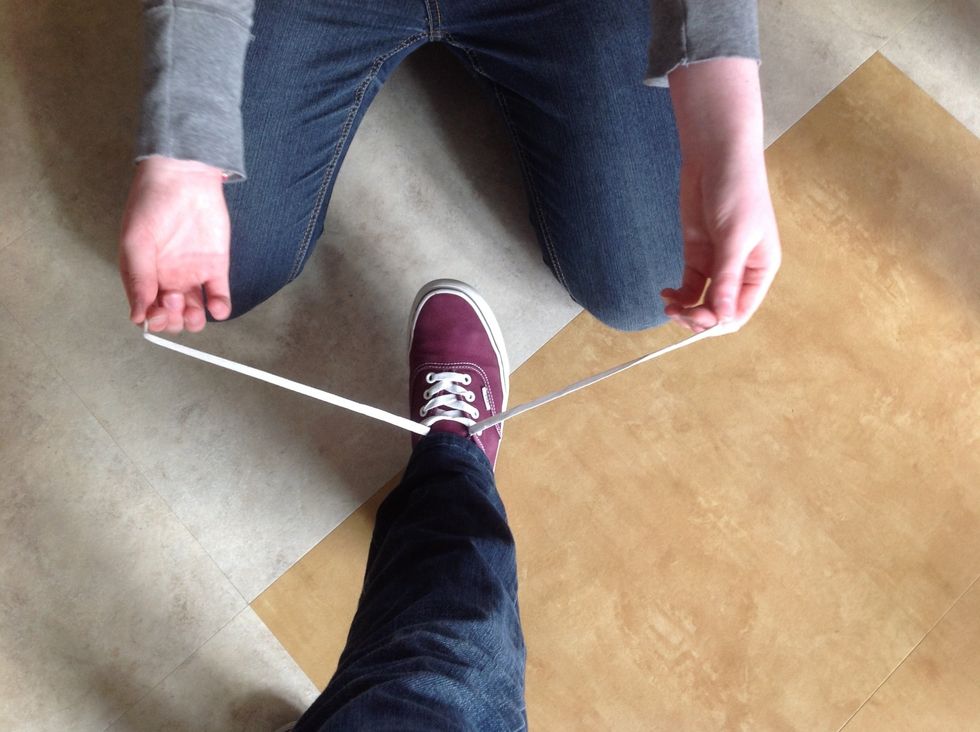 Separate the laces. One in each hand.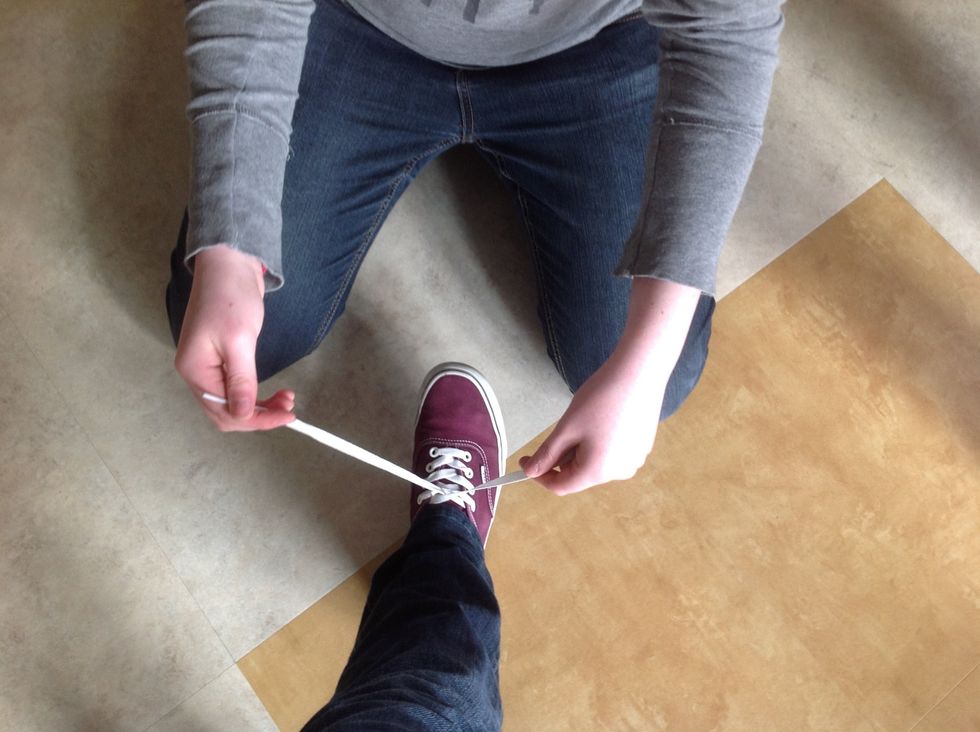 Cross the laces.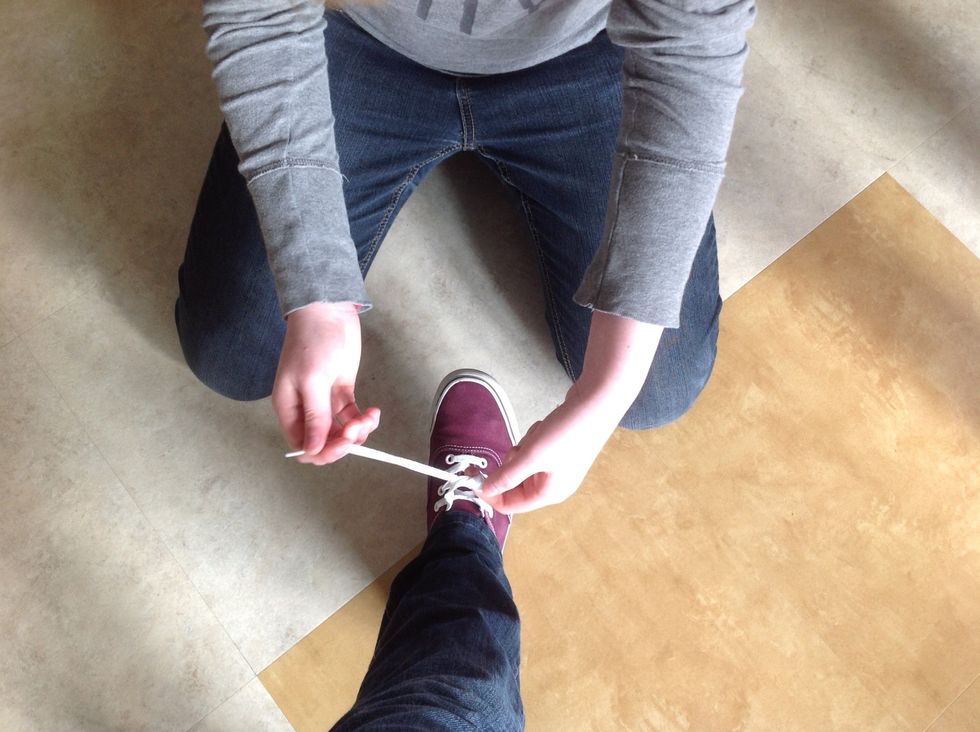 Loop one of the laces under the other.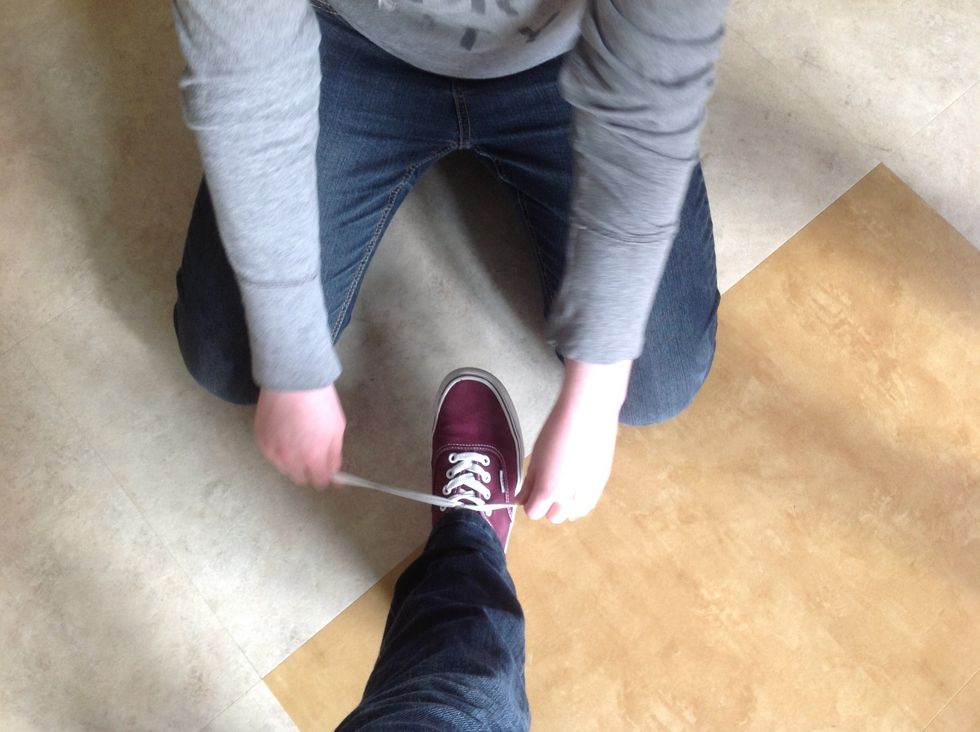 Pull them tight.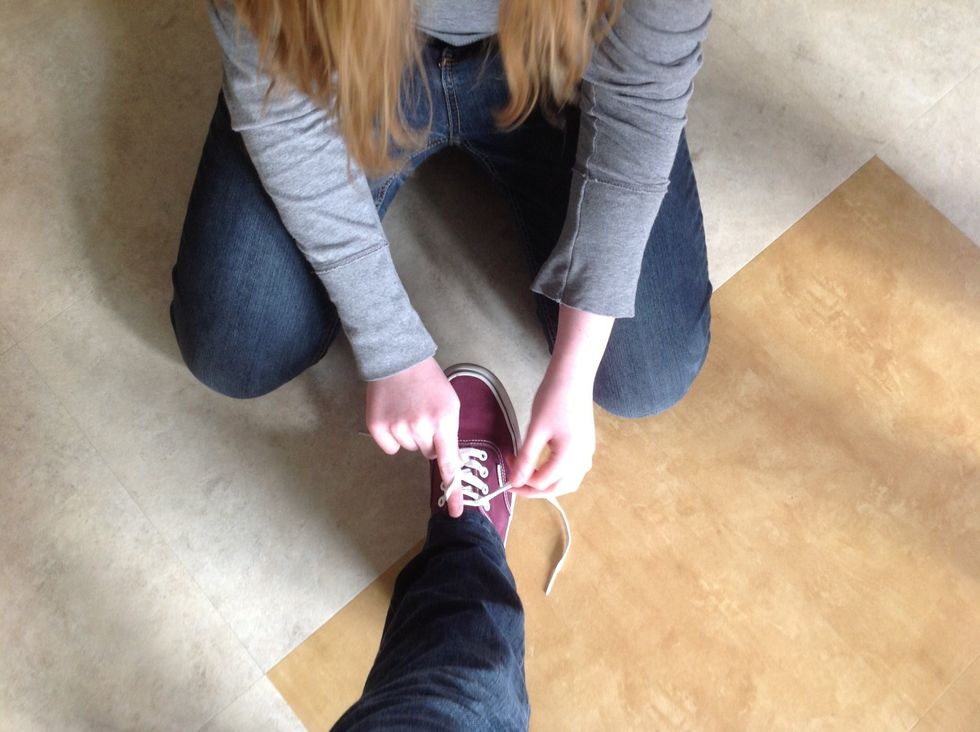 Loop one of the laces around your finger while keeping the other one tight.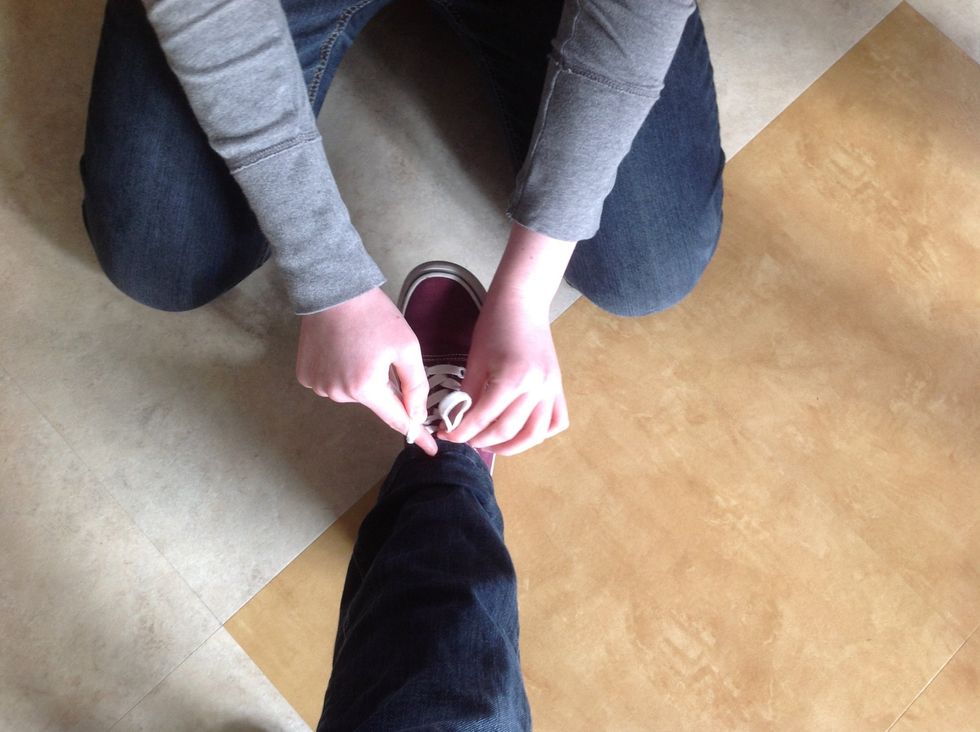 Make a bunny ear with the other lace while still keeping the one lace around your finger.
Wrap the lace that was around your finger around the bunny ear.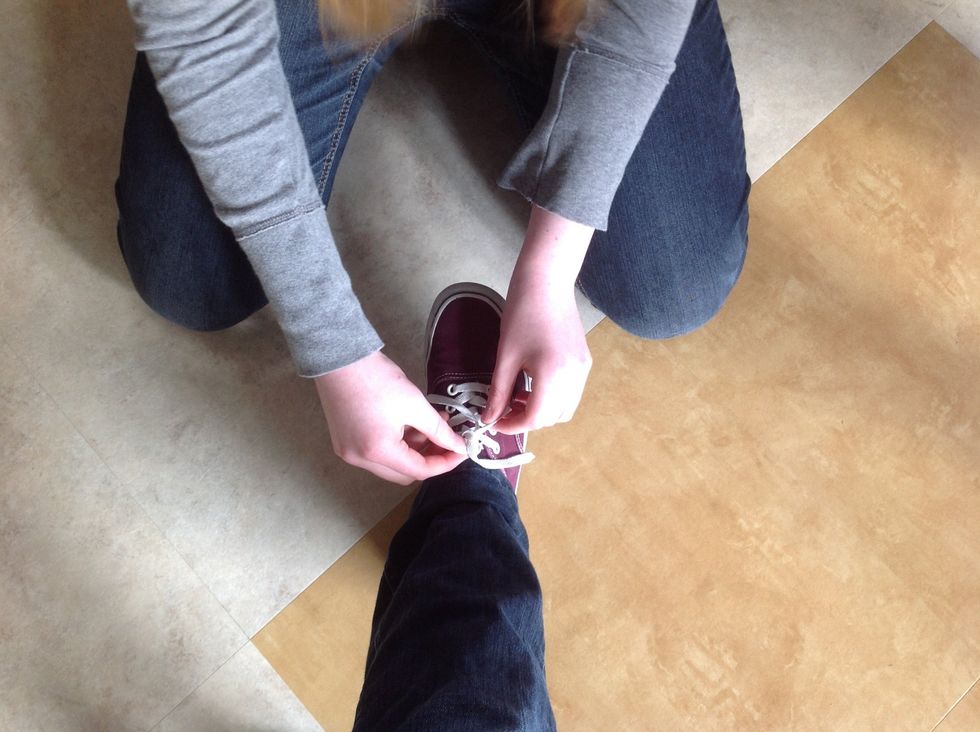 Pull both loops tight.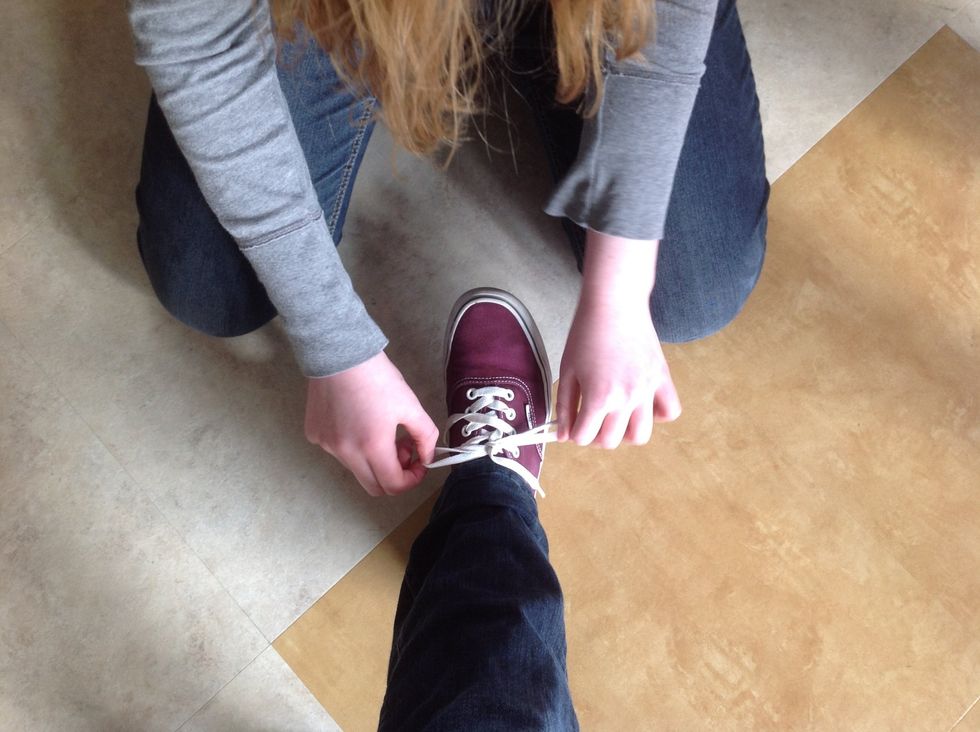 It should look like this when you're done pulling.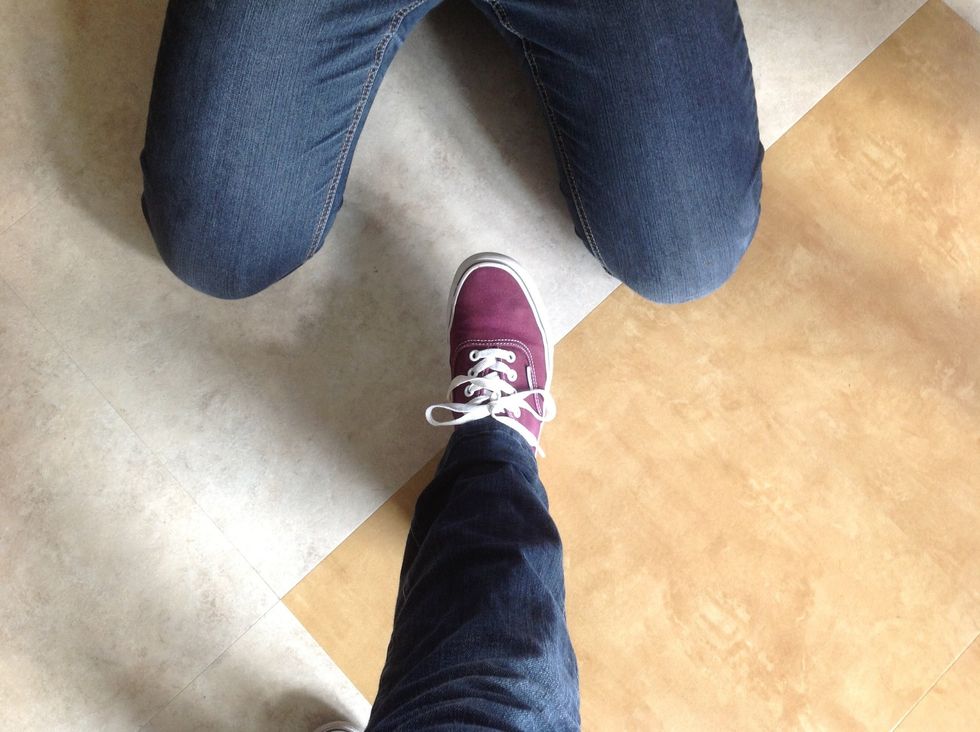 Here is the final product. Now you can tie your shoes and no longer have to worry about tripping and falling.