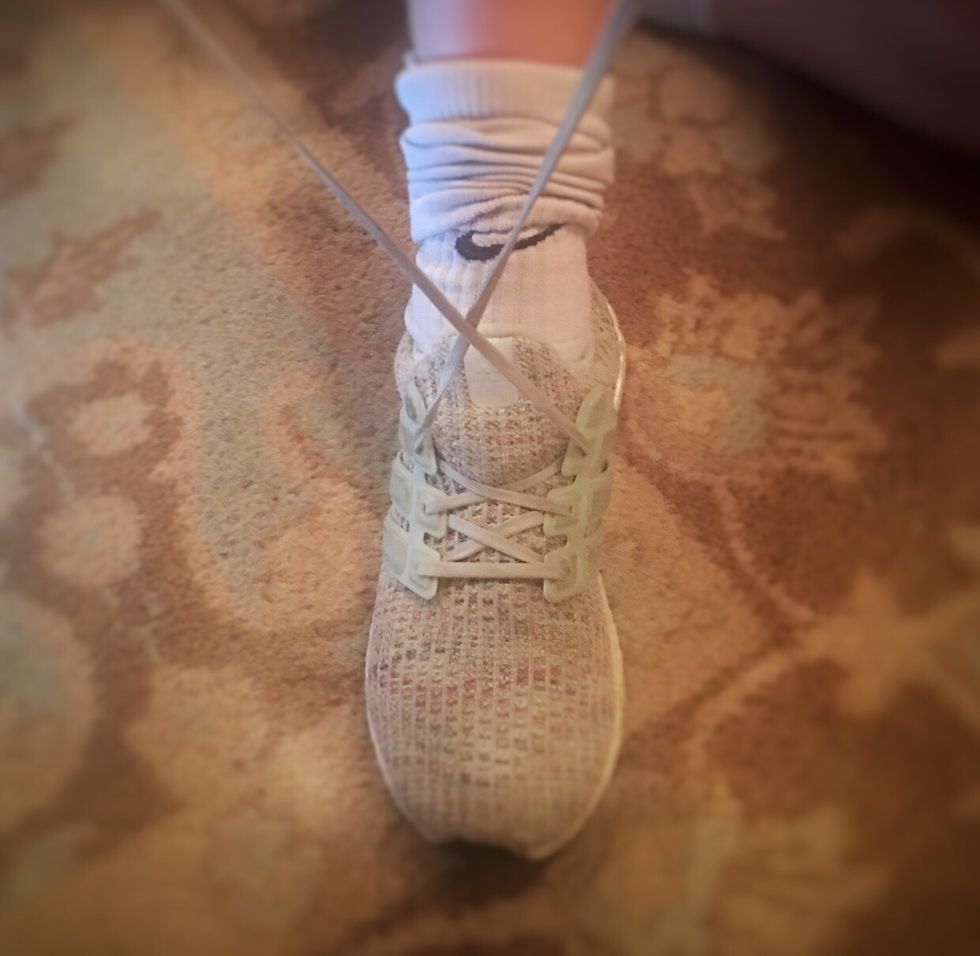 Make an X.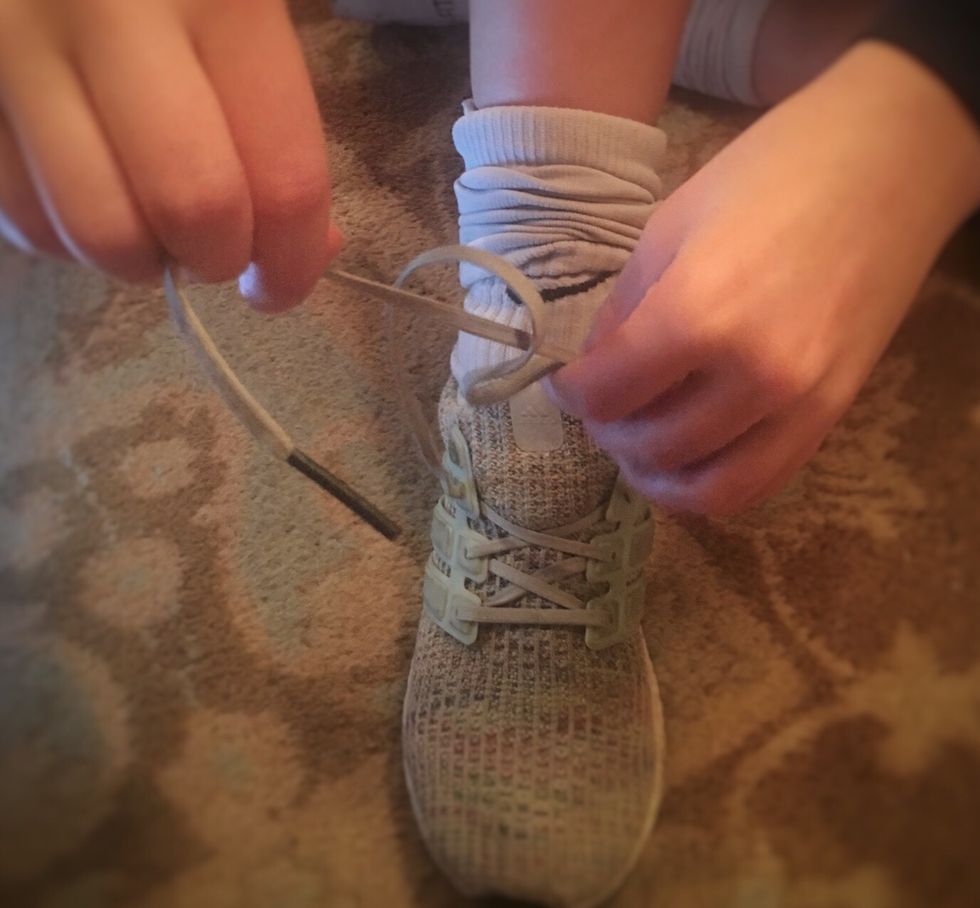 Loop one lace under the other.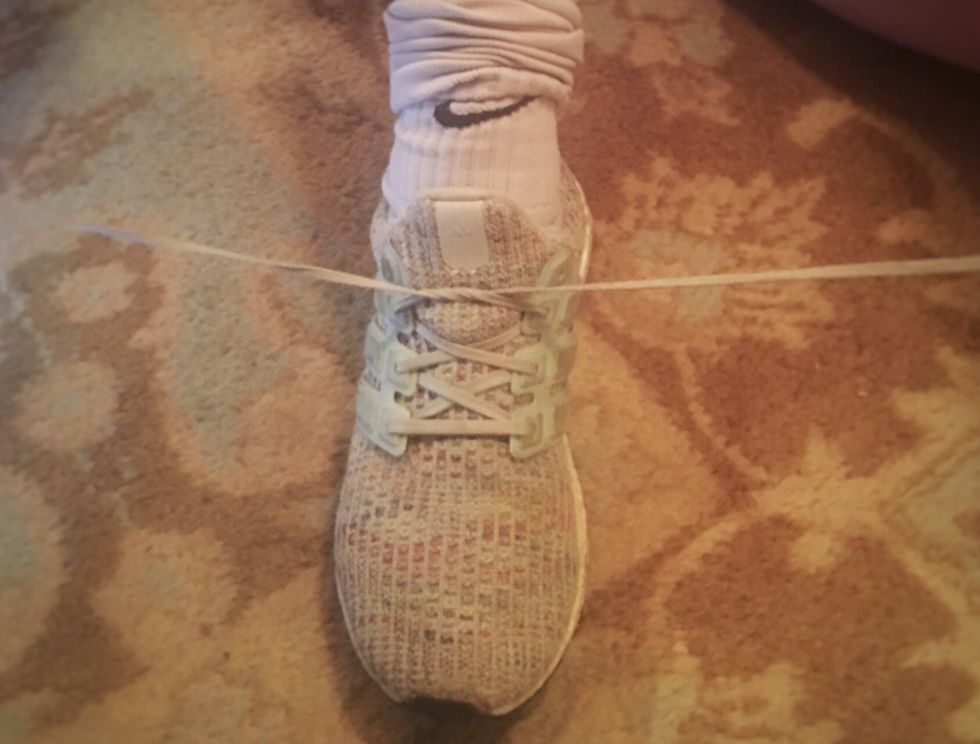 Pull tight.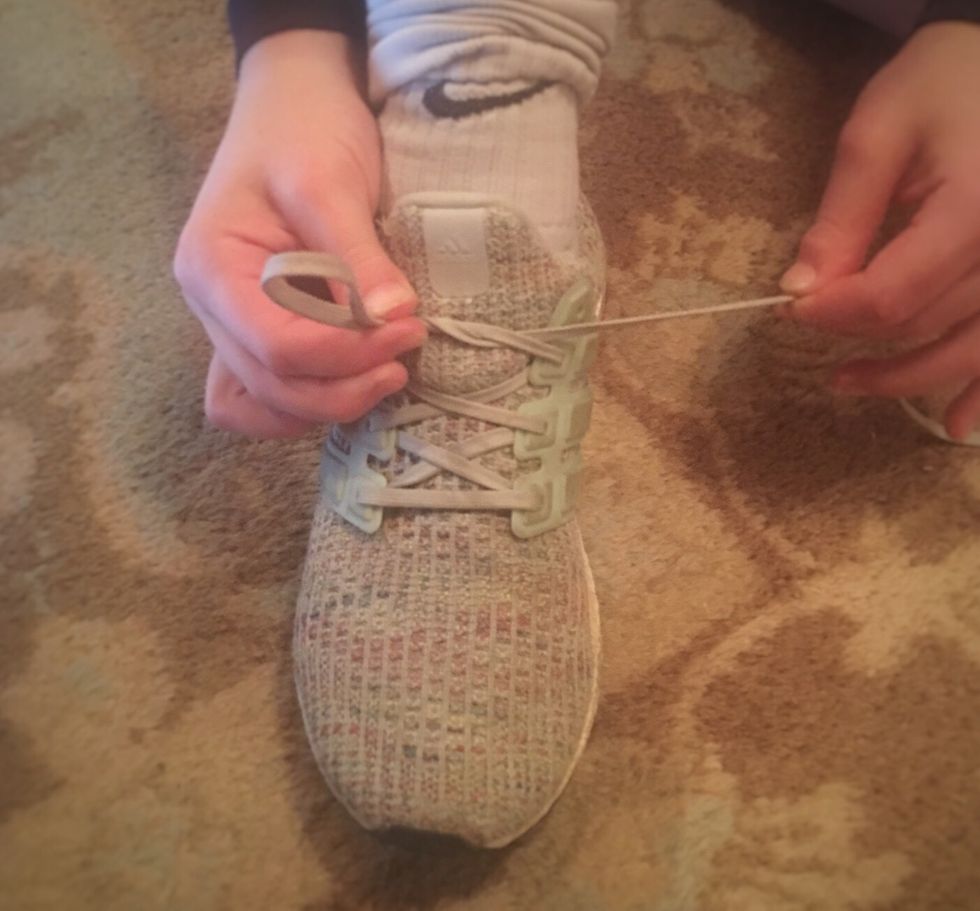 Make a "bunny ear" with your finger.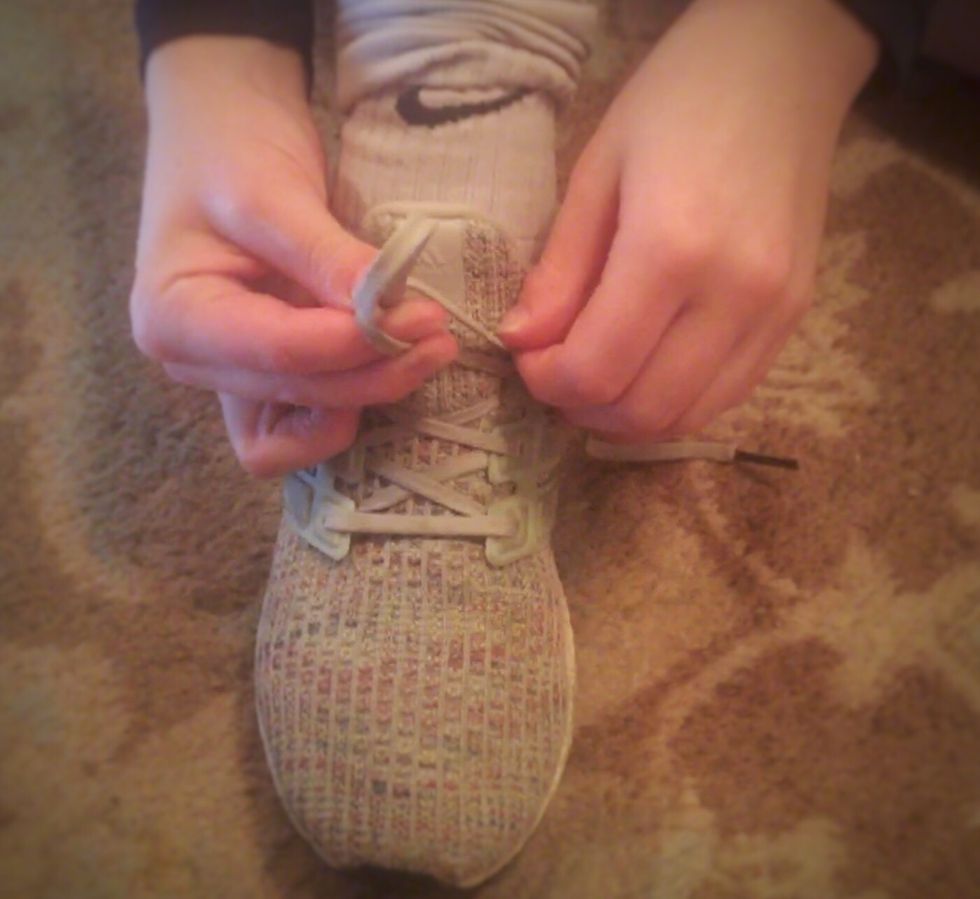 Loop your other lace around your "bunny ear".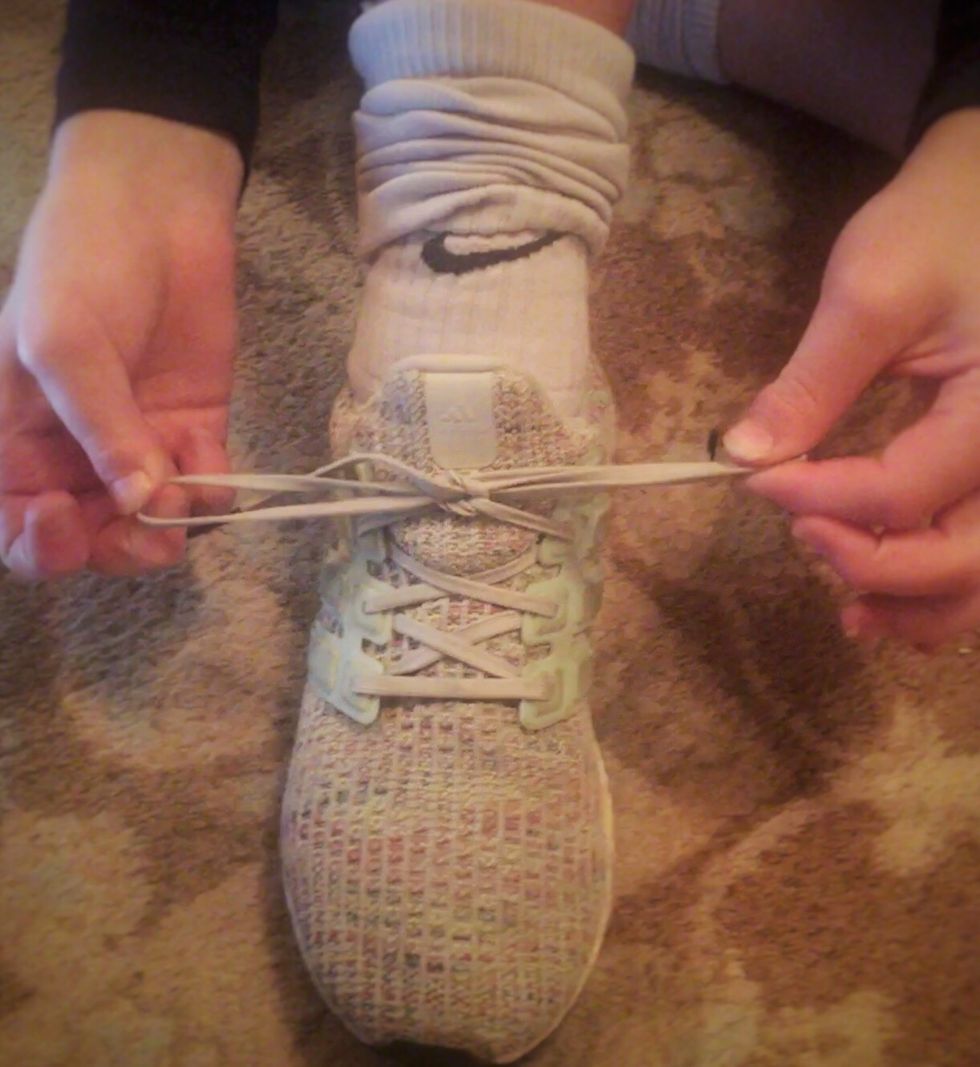 Pull your laces.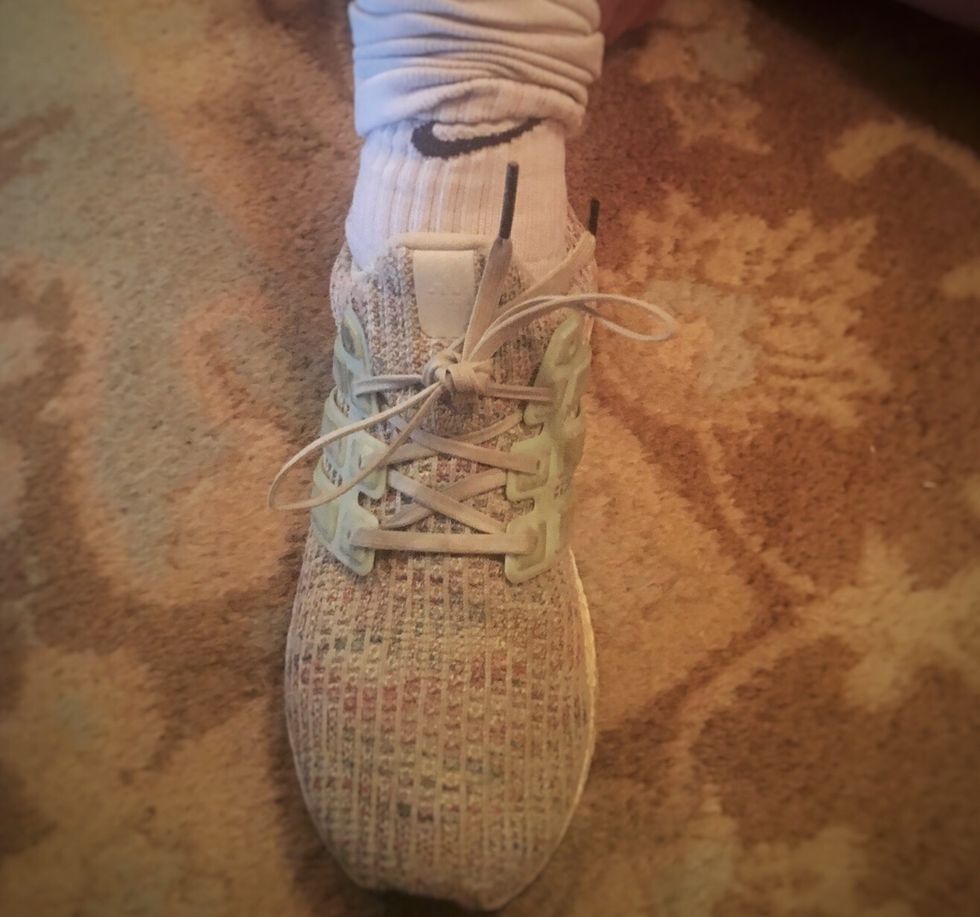 Tie your laces together to make a double knot.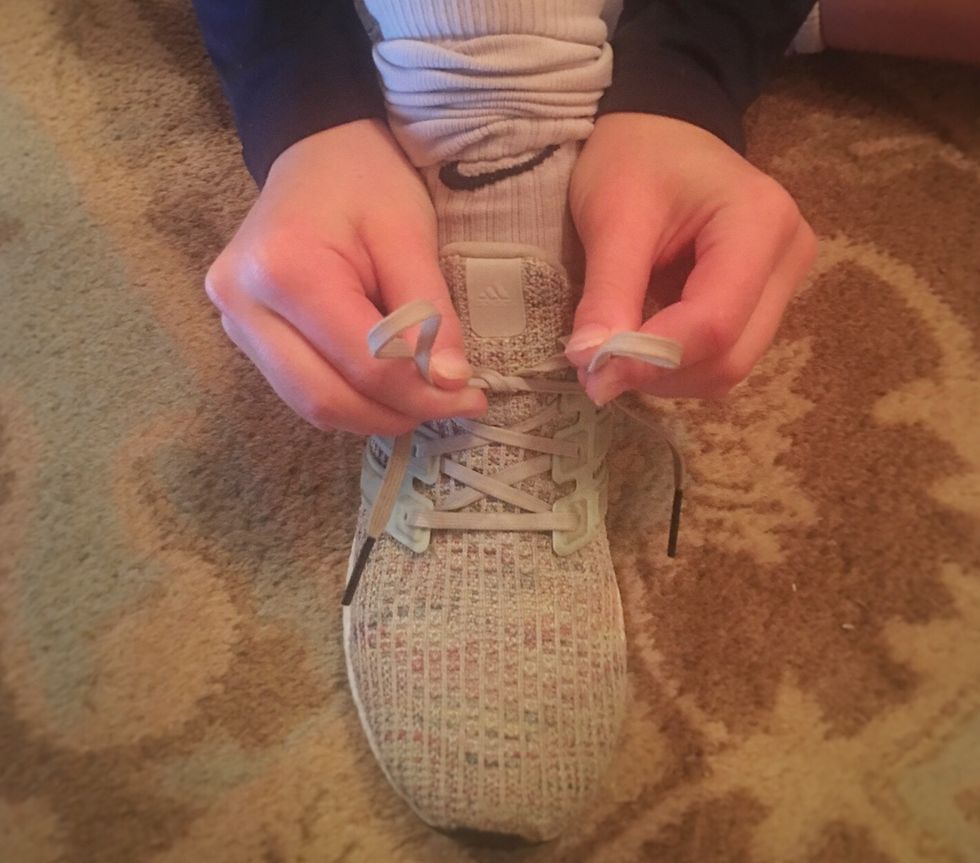 "Bunny ear method" Make two loops.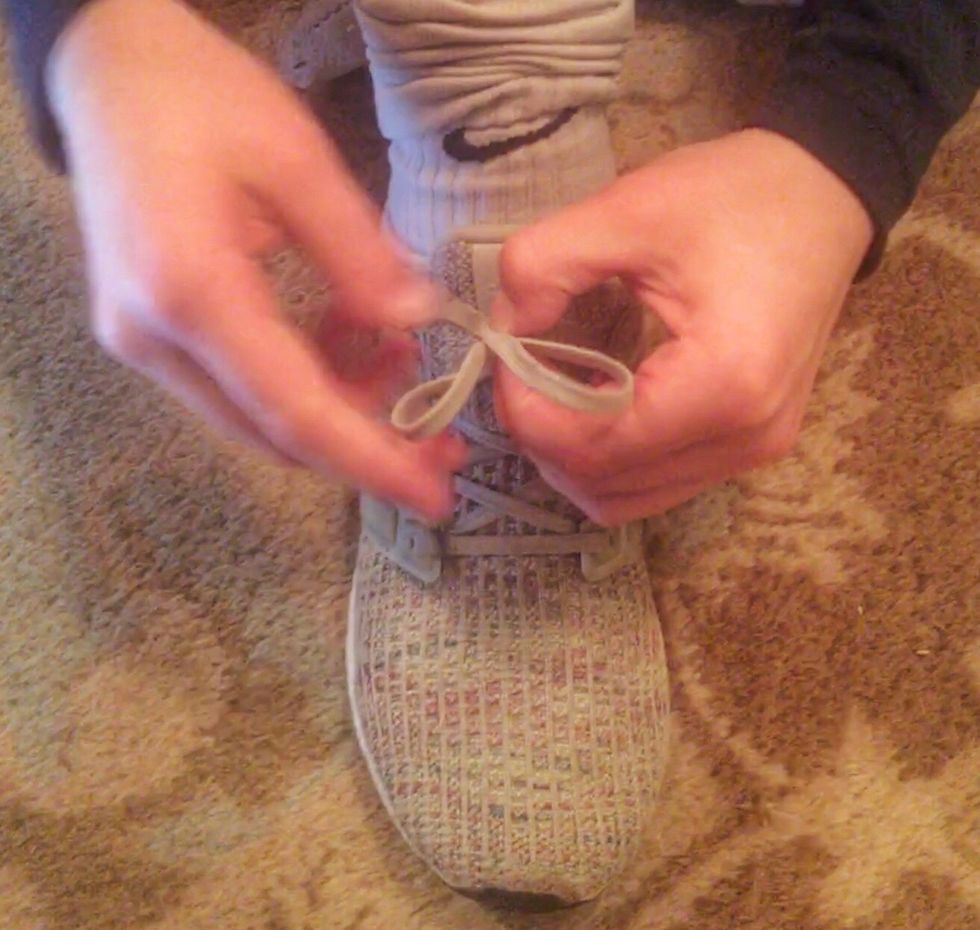 Tie your loops together.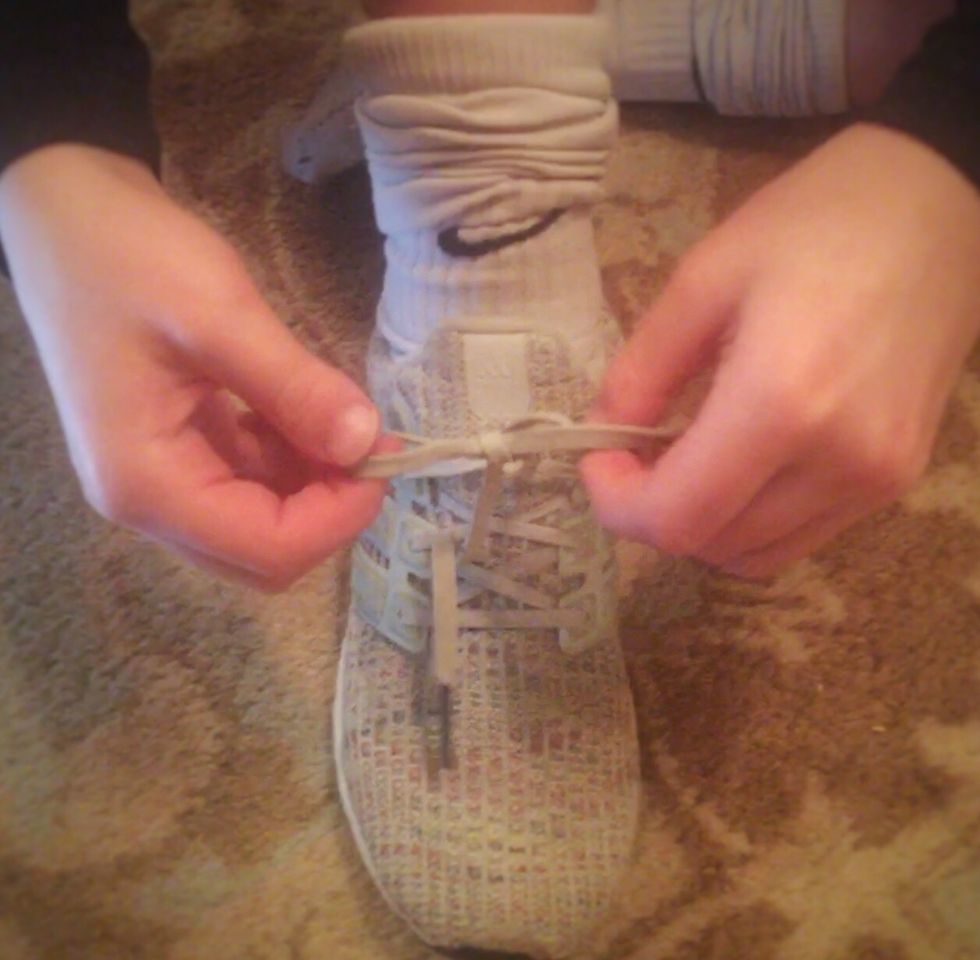 Pull both laces.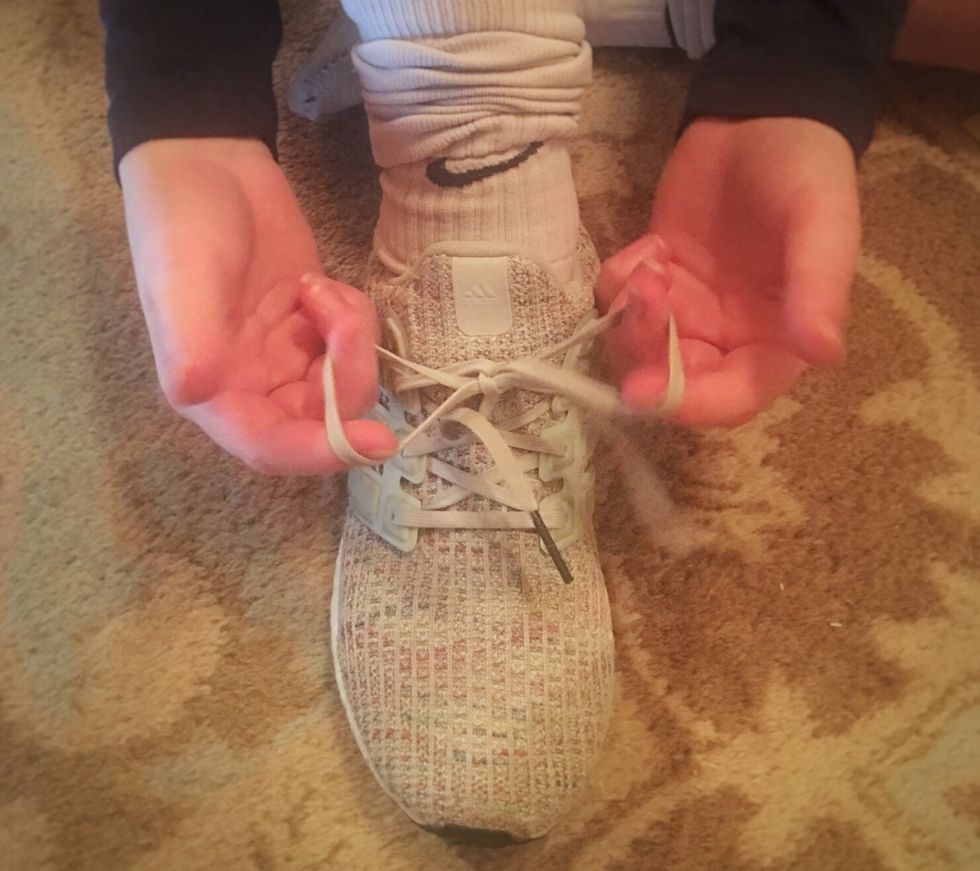 Boom you tied your shoe!