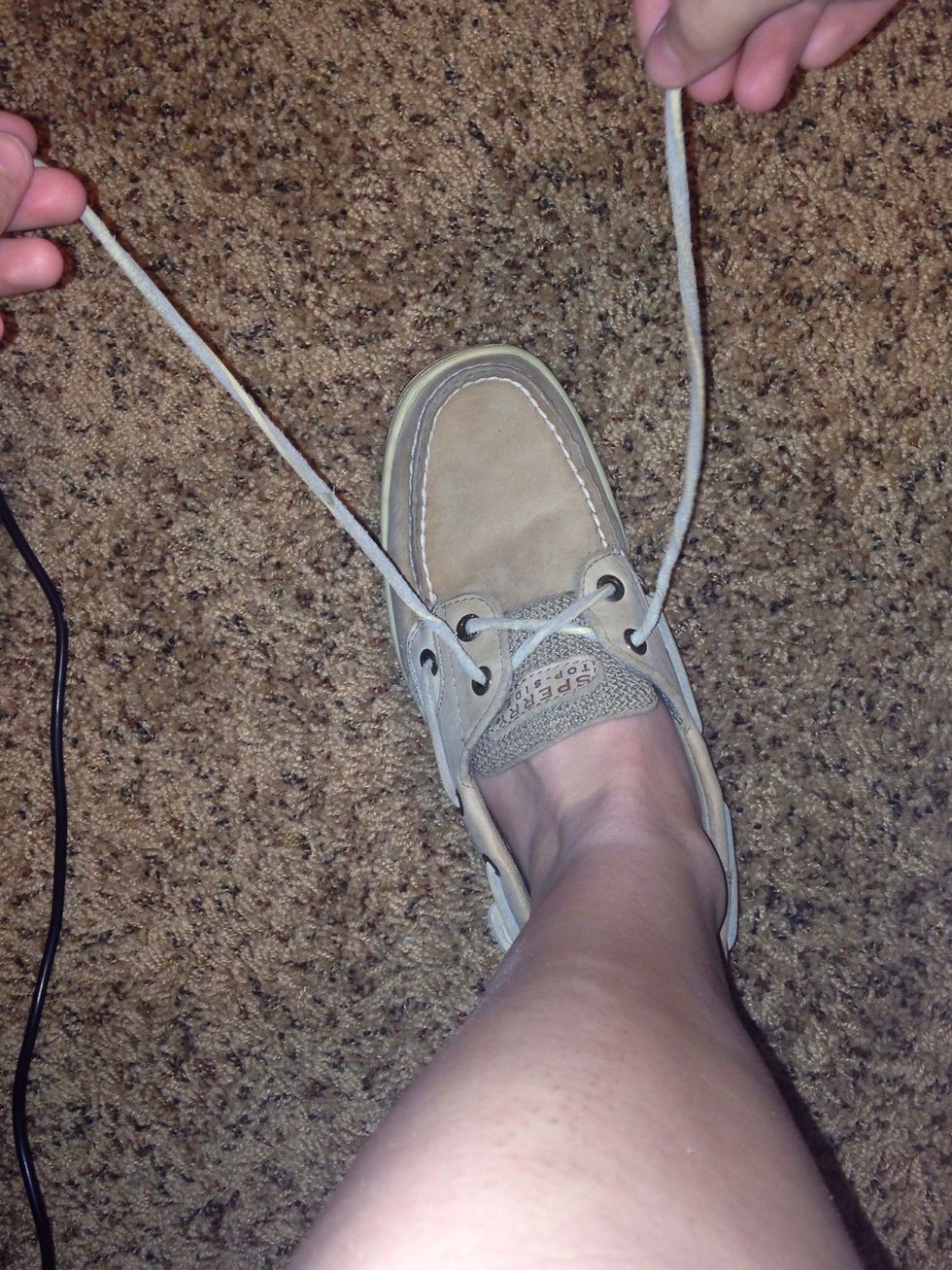 Get each of your laces in each hand.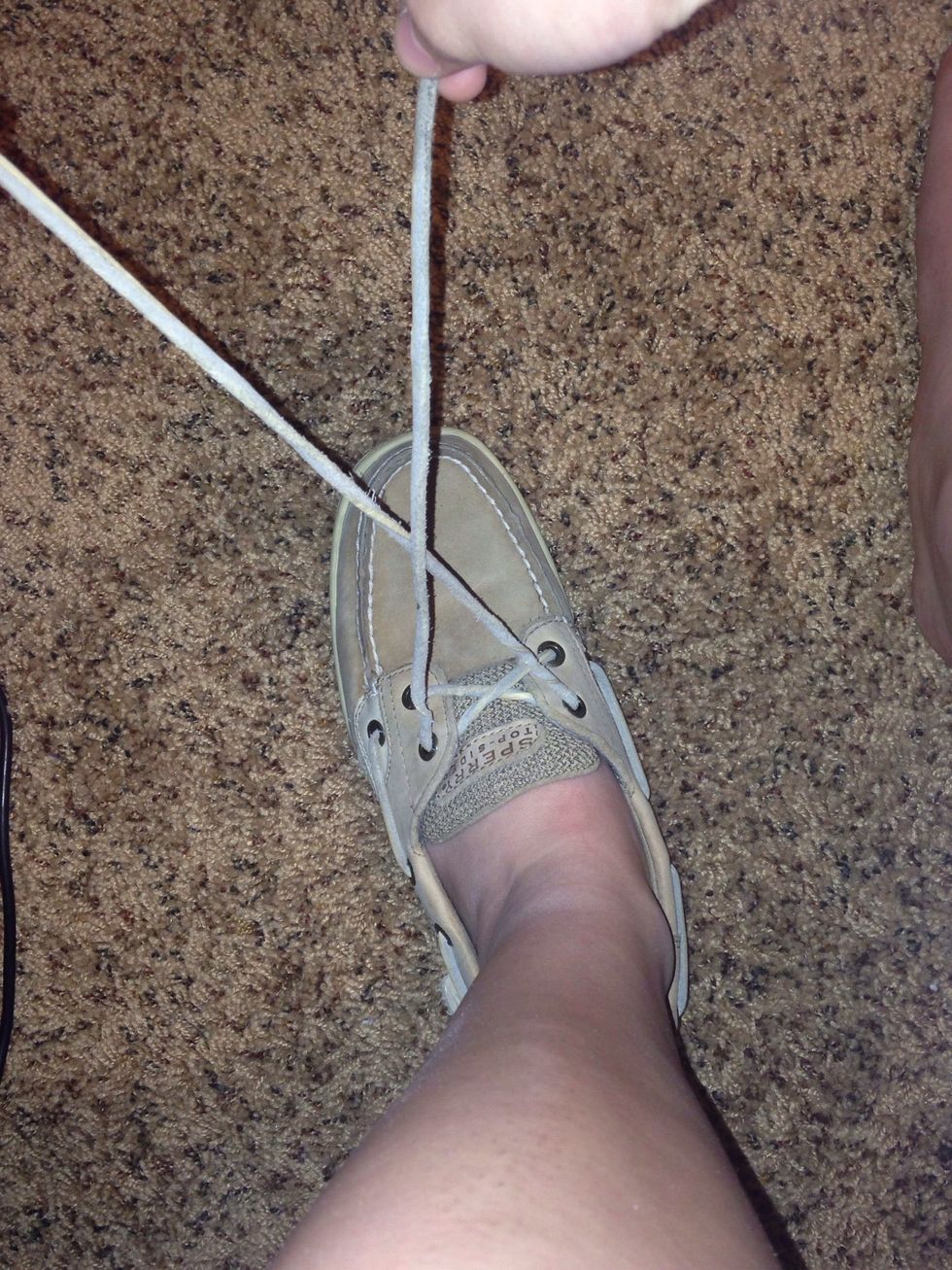 Cross your two laces over one another, making an X.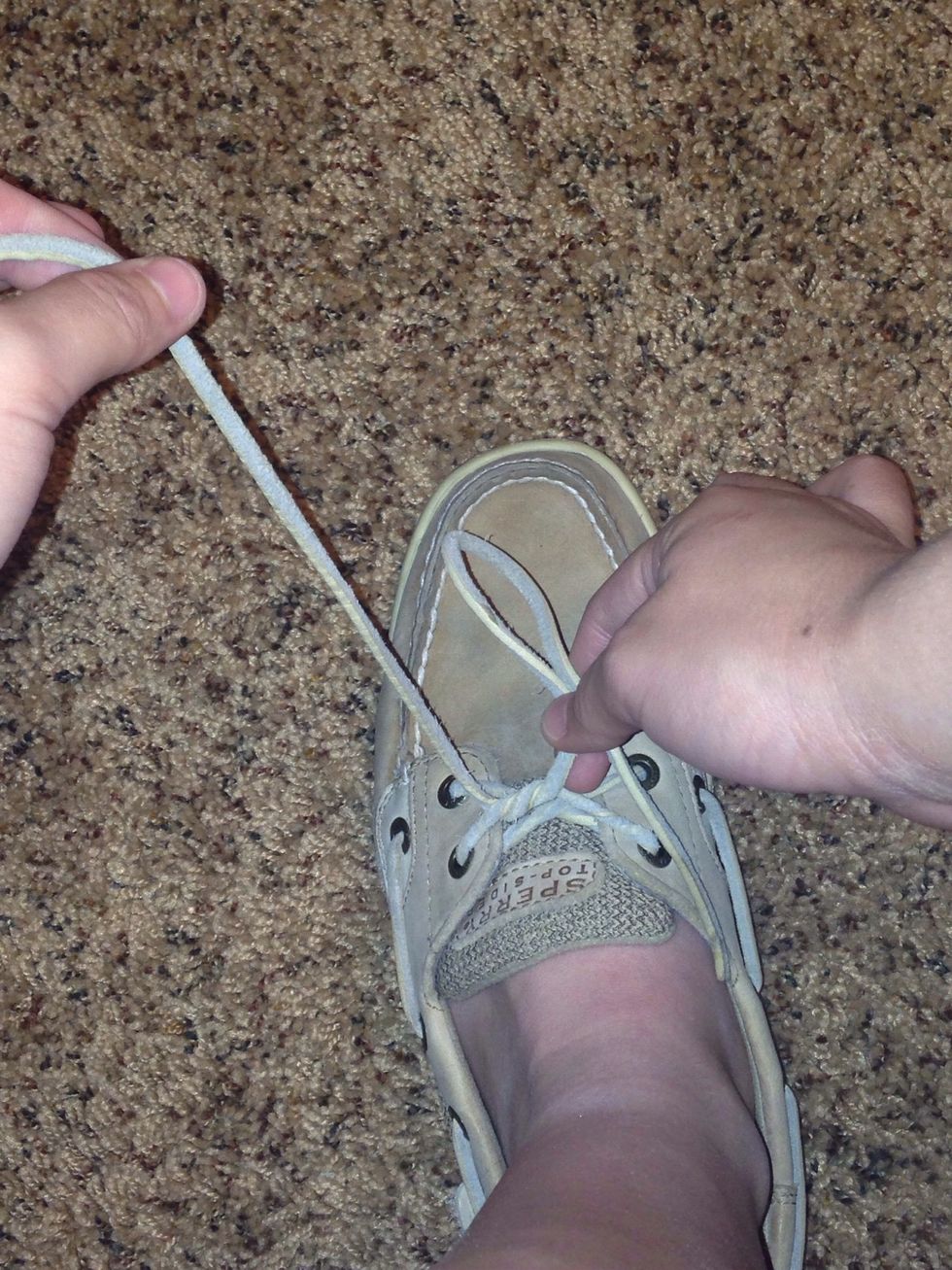 With 1 of the laces, make a loop. Make sure you are holding firmly.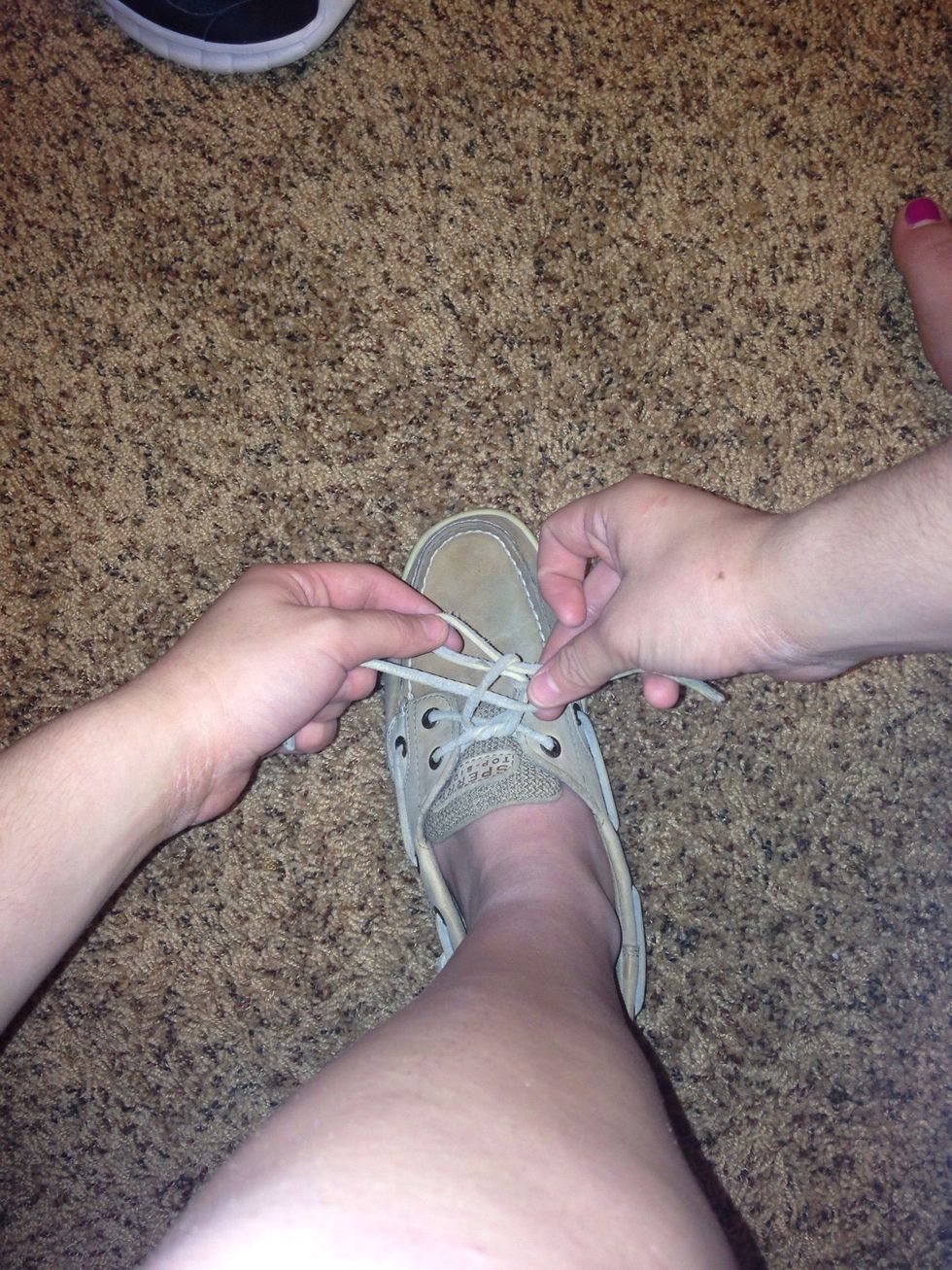 You should have the other lace pulled halfway through the hole underneath the other loop. You are making your second loop.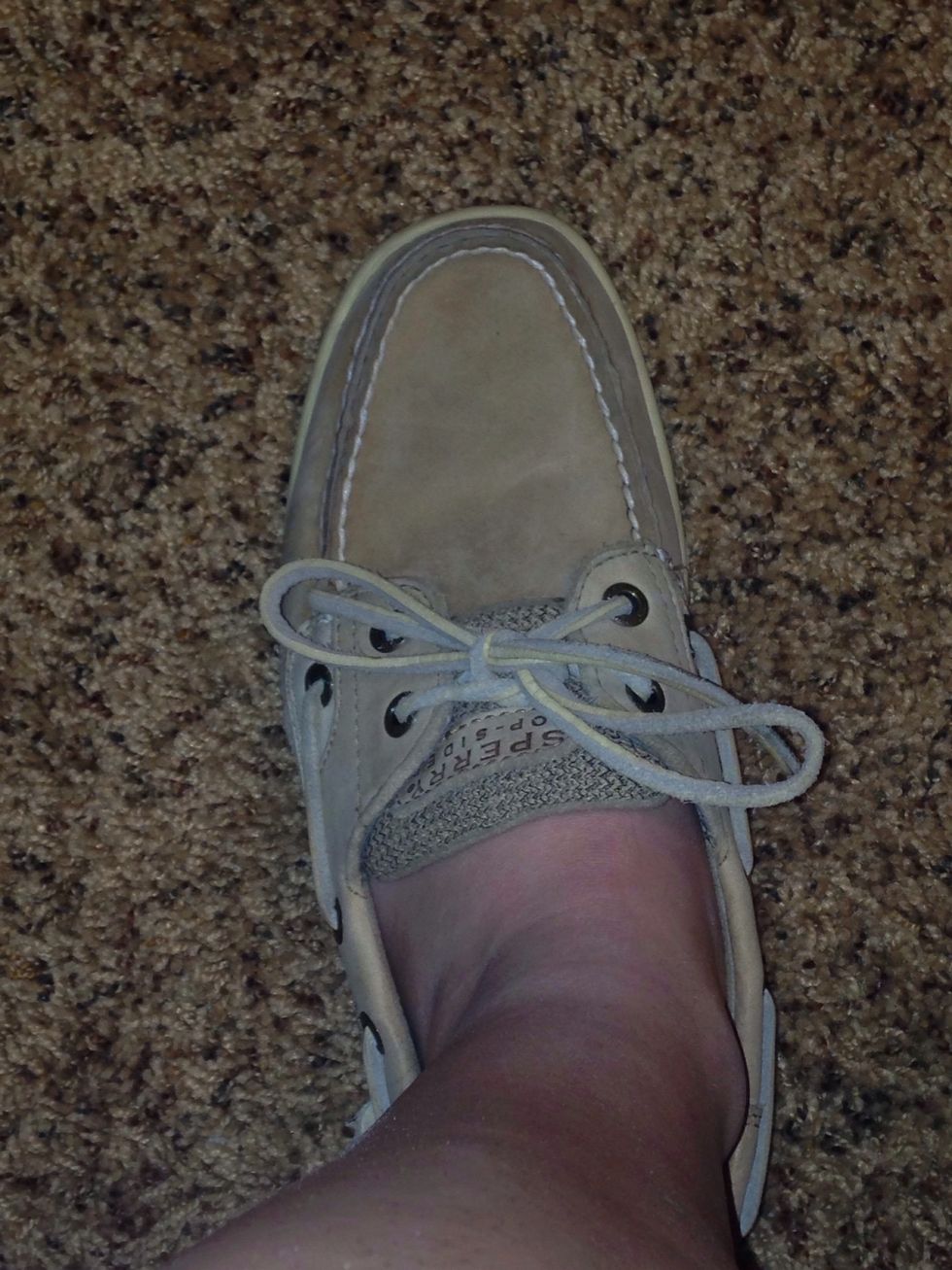 Now you should have your tied shoe!!