Have you ever found yourself up all night shivering in a tight ball? There's a solution to that nagging feeling. Make a tie blanket and feel the warmth consume you.
6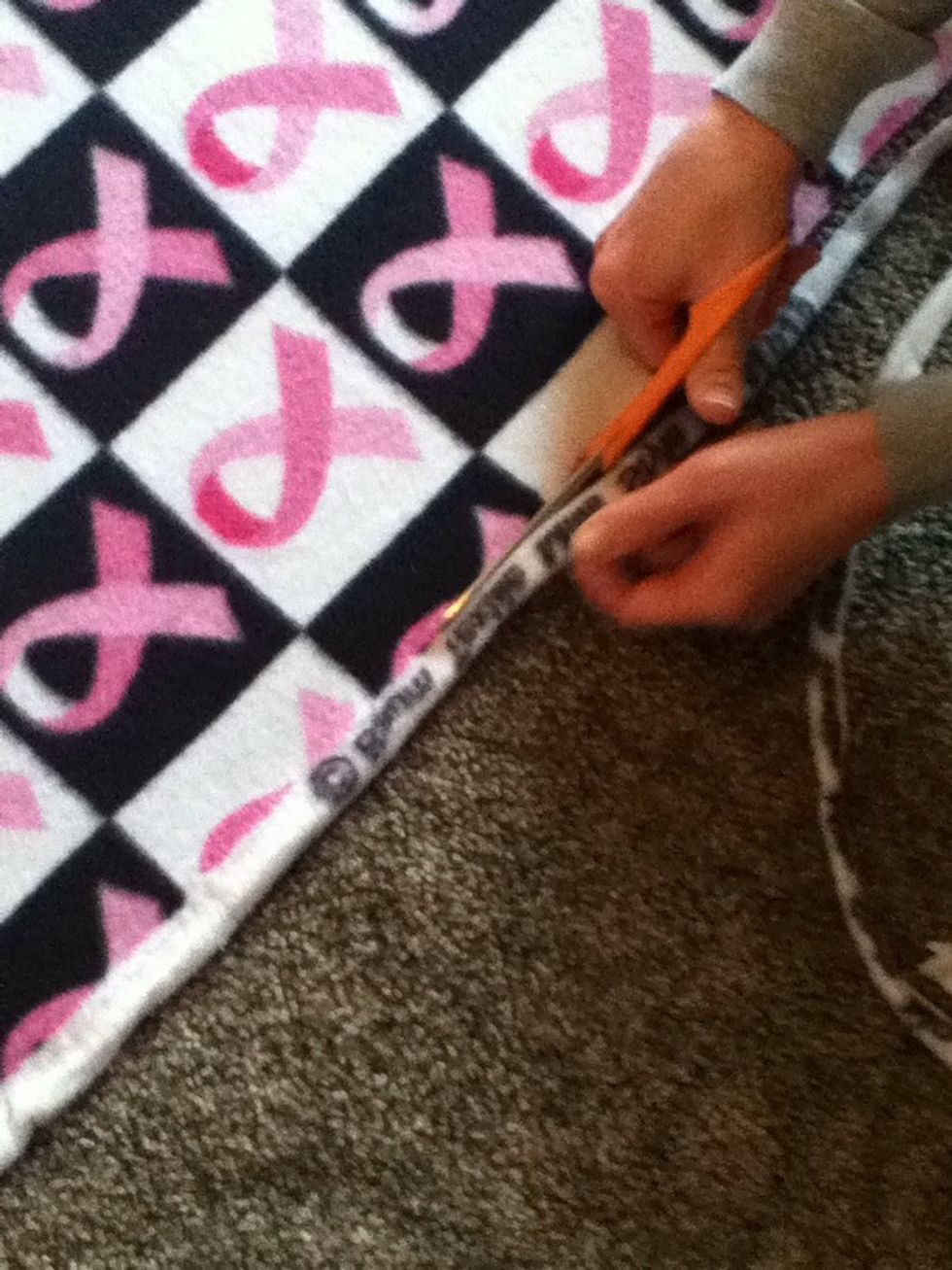 Lay one piece of fleece on the open surface. Trim the two longer sides to get rid of fabric edges.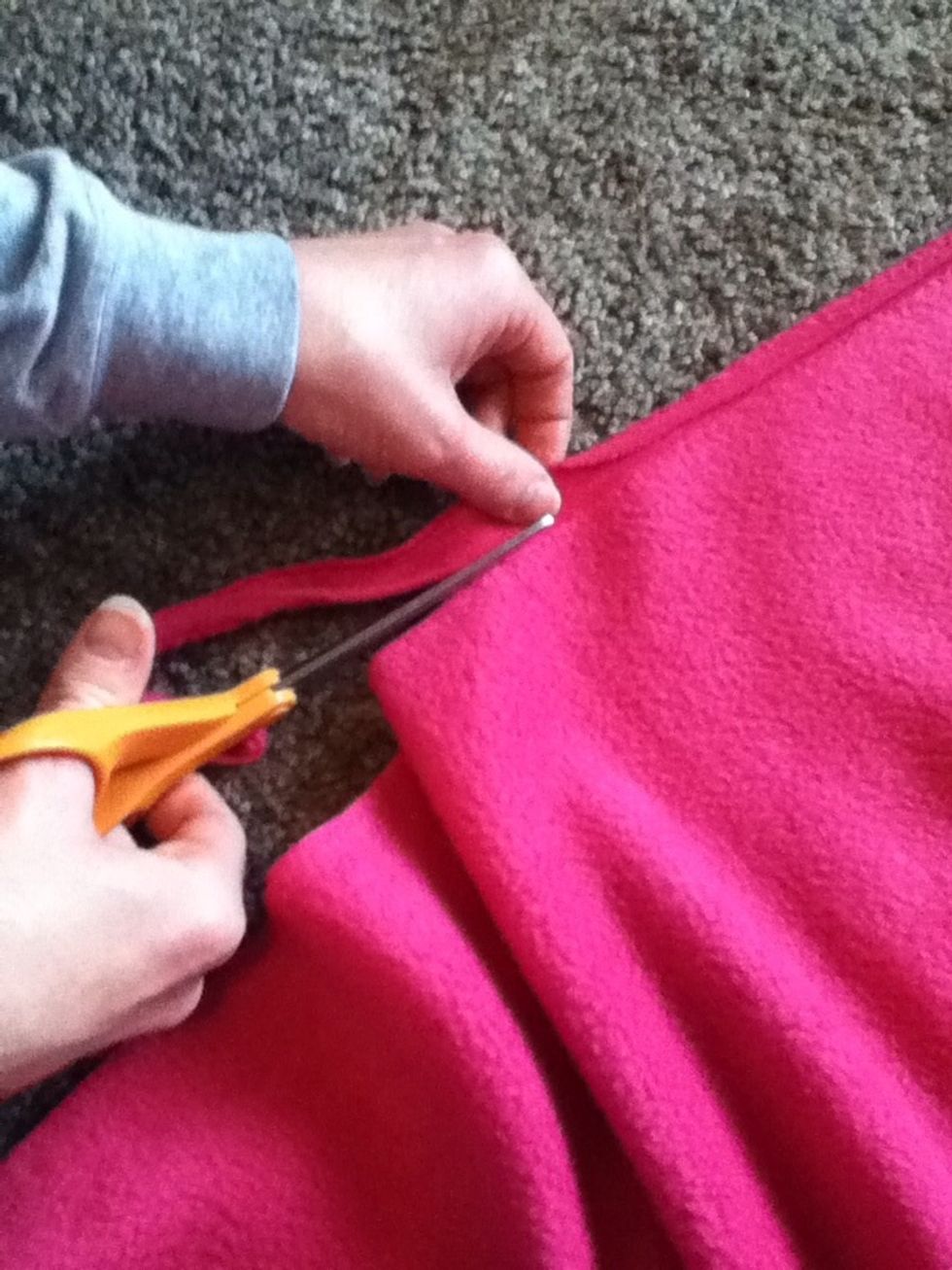 Trim one of the long edges of your second piece of fleece.
Now align the two trimmed edges and one short edge to pin them together each a 1/2 inch from the end as your trimming to reduce to movement of fabric.
Flatten out all of the wrinkles to make sure each piece of fabric is correctly aligned.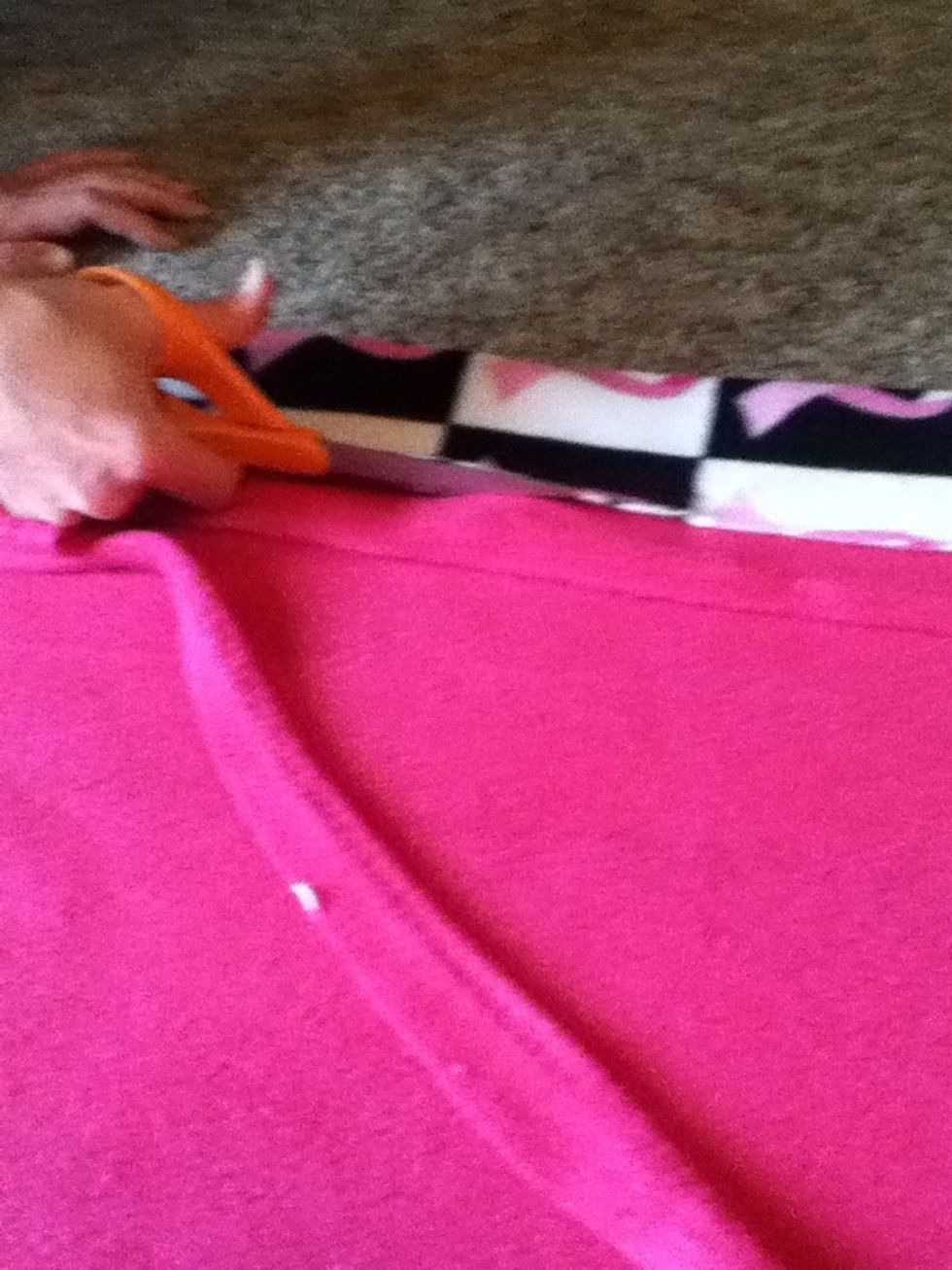 Put pins in both of the other sides to hold the fabric in place. Be careful not to prick your fingers. Trim the excess fabric to make it all unison.
Move the pins towards the center another 5 inches.
Using you scissors, cut a 2" by 2" square out of one corner.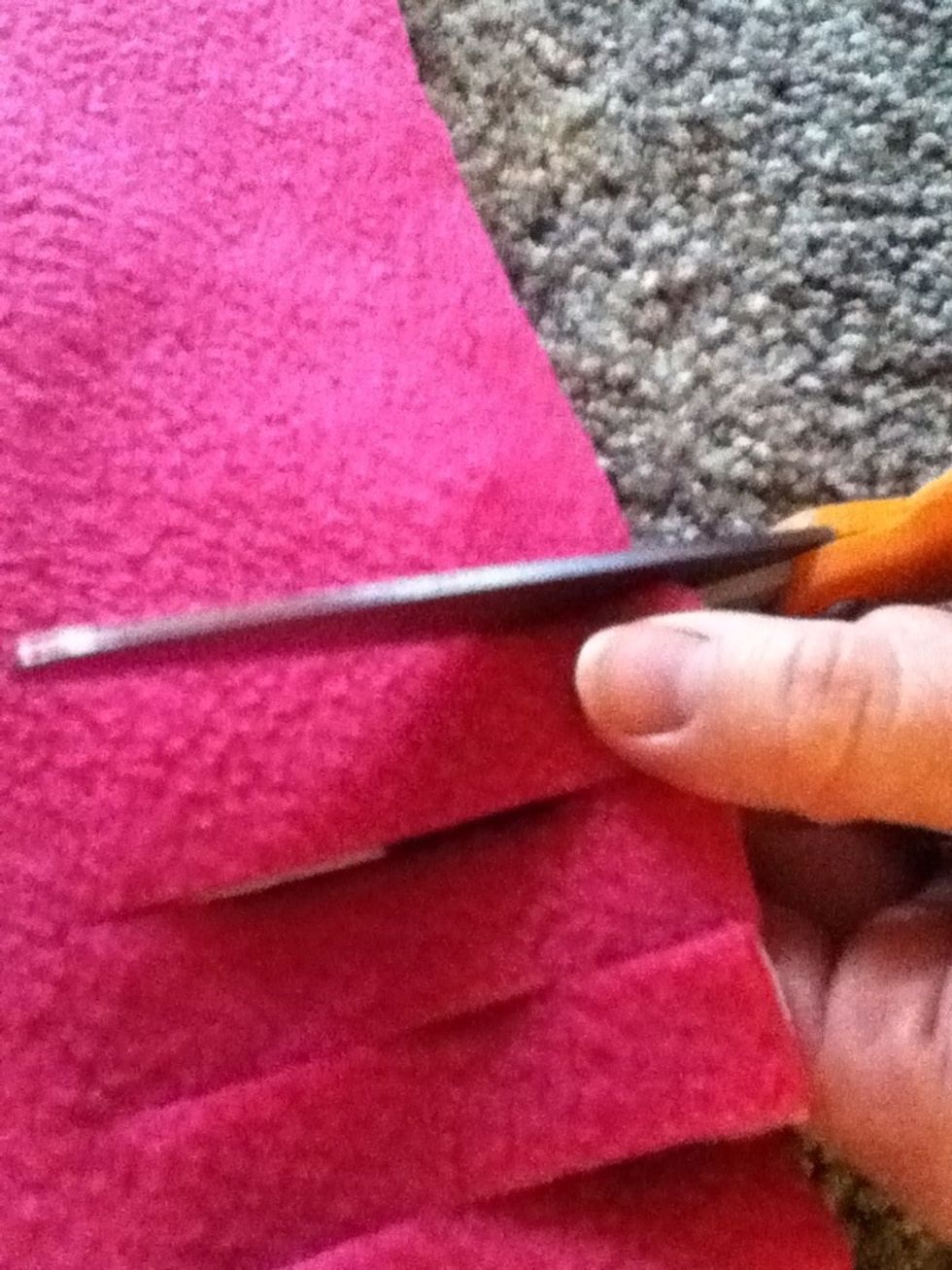 Starting at the corner, slit one 1/2" wide and 3" long strip. Continue cutting these slips till you get to the next corner where you can then cut out another square. Now resume cutting.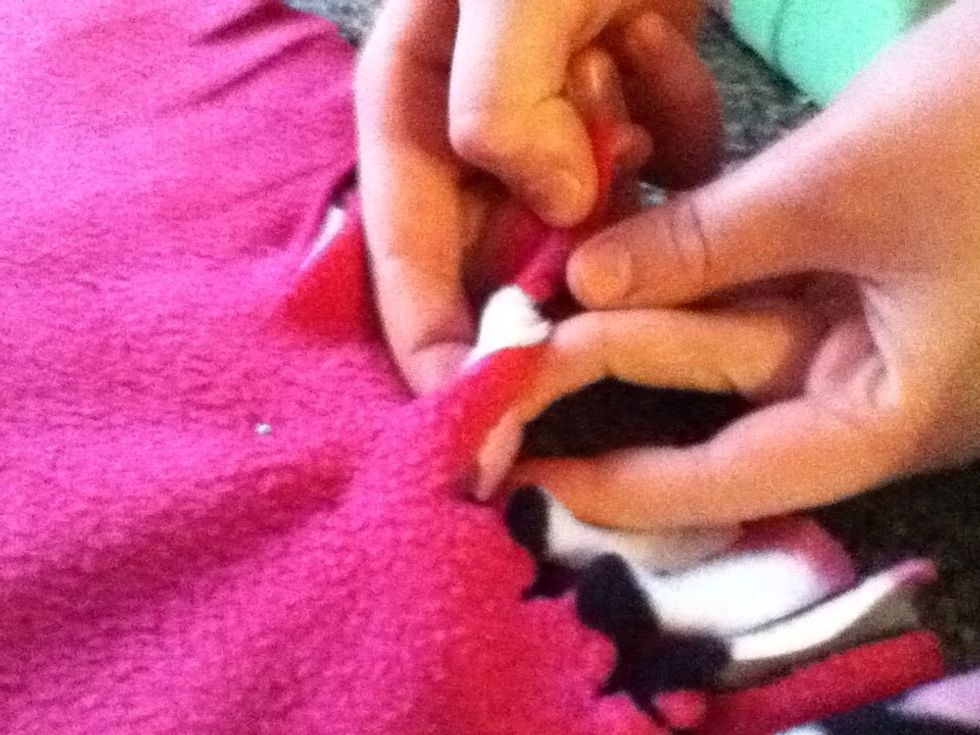 To tie the knot, take two slips of fleece and move the bottom slip over the top and through the gap. Now take the top slit over the bottom and through the gap. Tighten the knot again.
Be careful not to tie them too tight and too close to the ends of the cuts. If you do, your blanket will bunch up and won't lay flat.
Continue fastening the knots all the way around your blanket. After you are finished with all of the knots, you can remove all of the pins.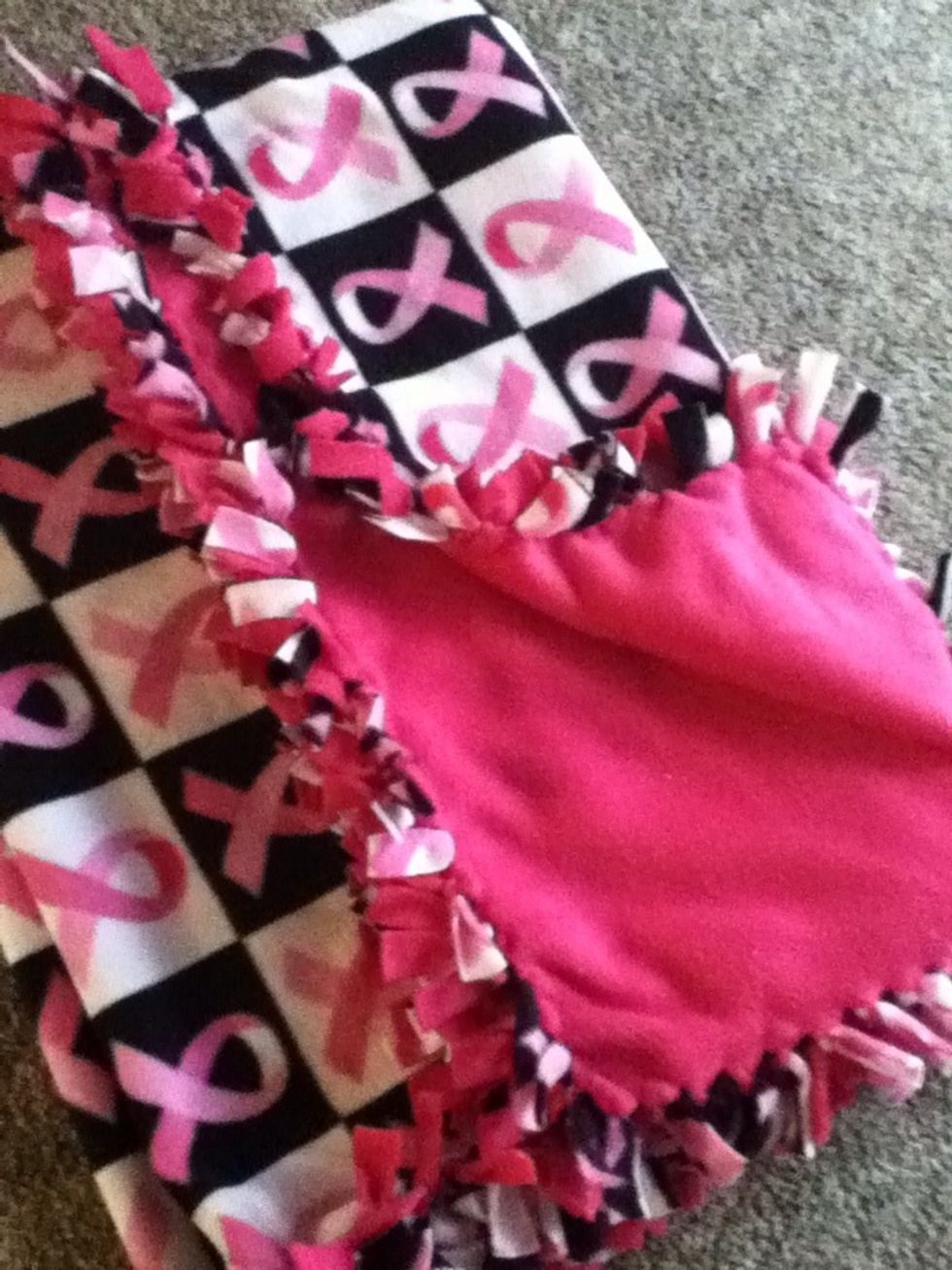 Now you can spend your cold nights snuggled up warm under your new blanket. Try not to show it off too much, or you might find yourself having to make another.
2-3 yards of your favorite fleece fabric
Another 2-3 yards of fleece fabric
Fabric scissors
Open surface
Fabric pins