Grab your brush and start to brush the front of your head to the back.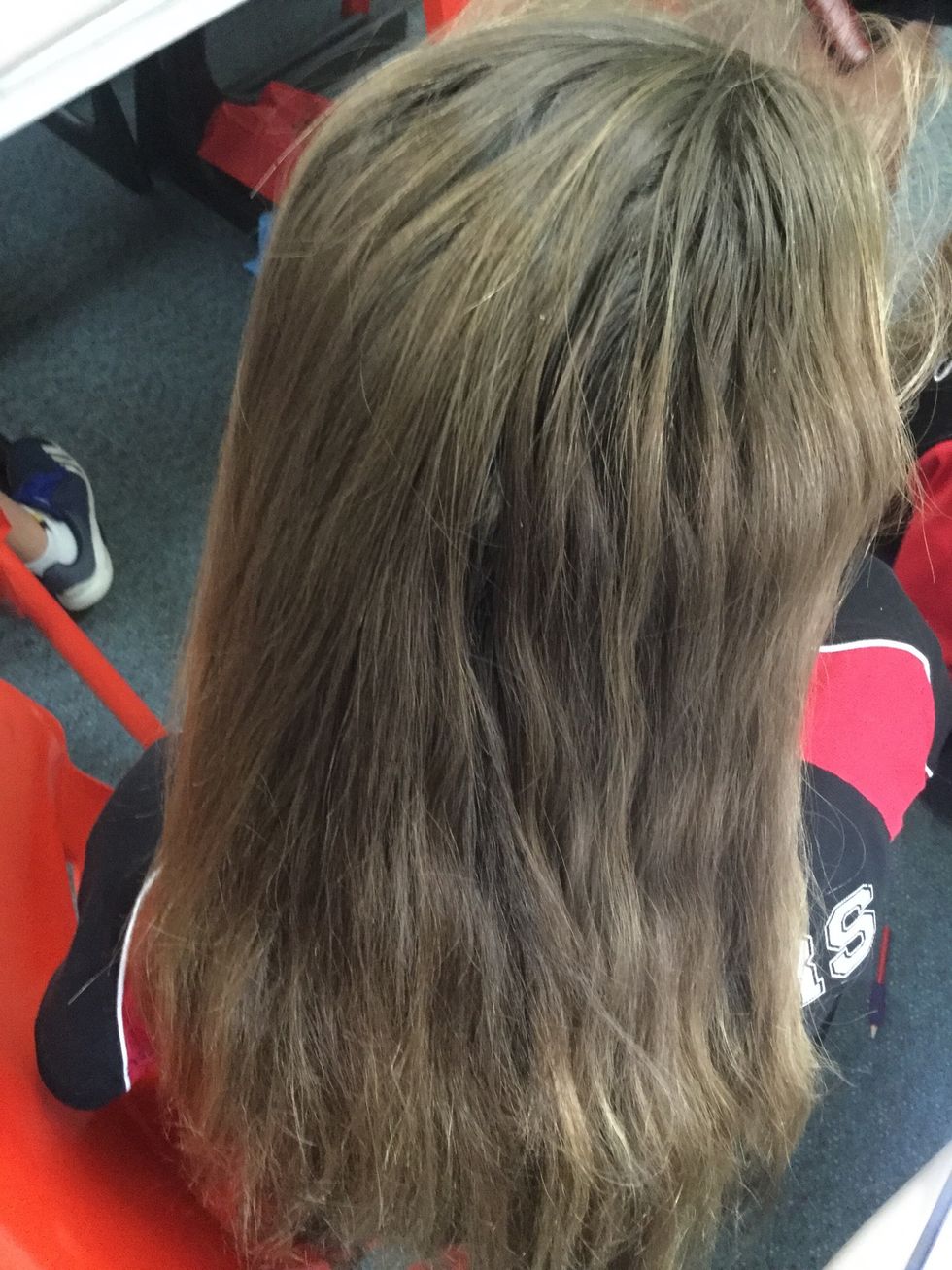 Gather up your hair and hold it.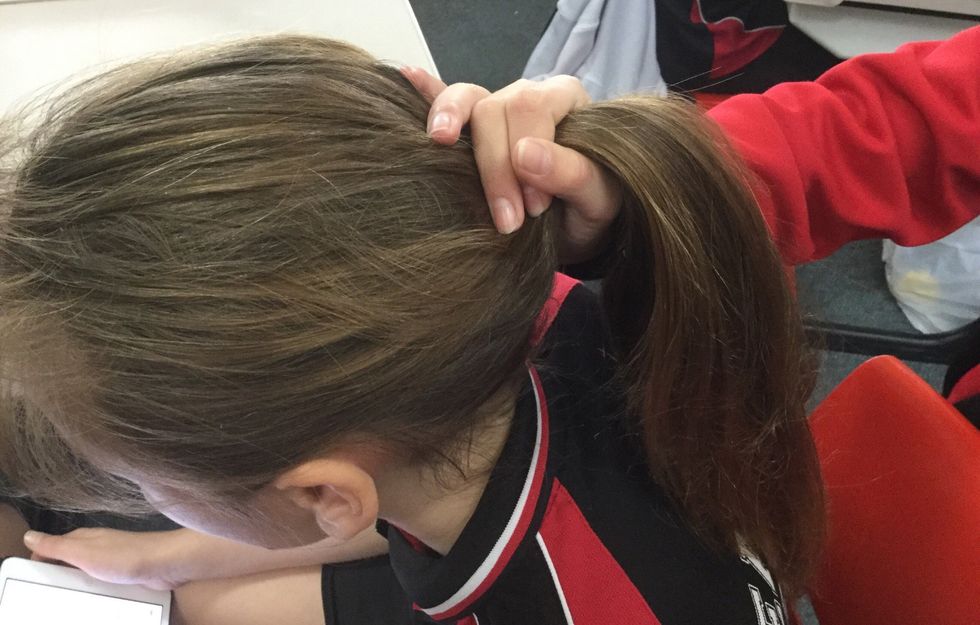 Get your hair tie and tie it around three times.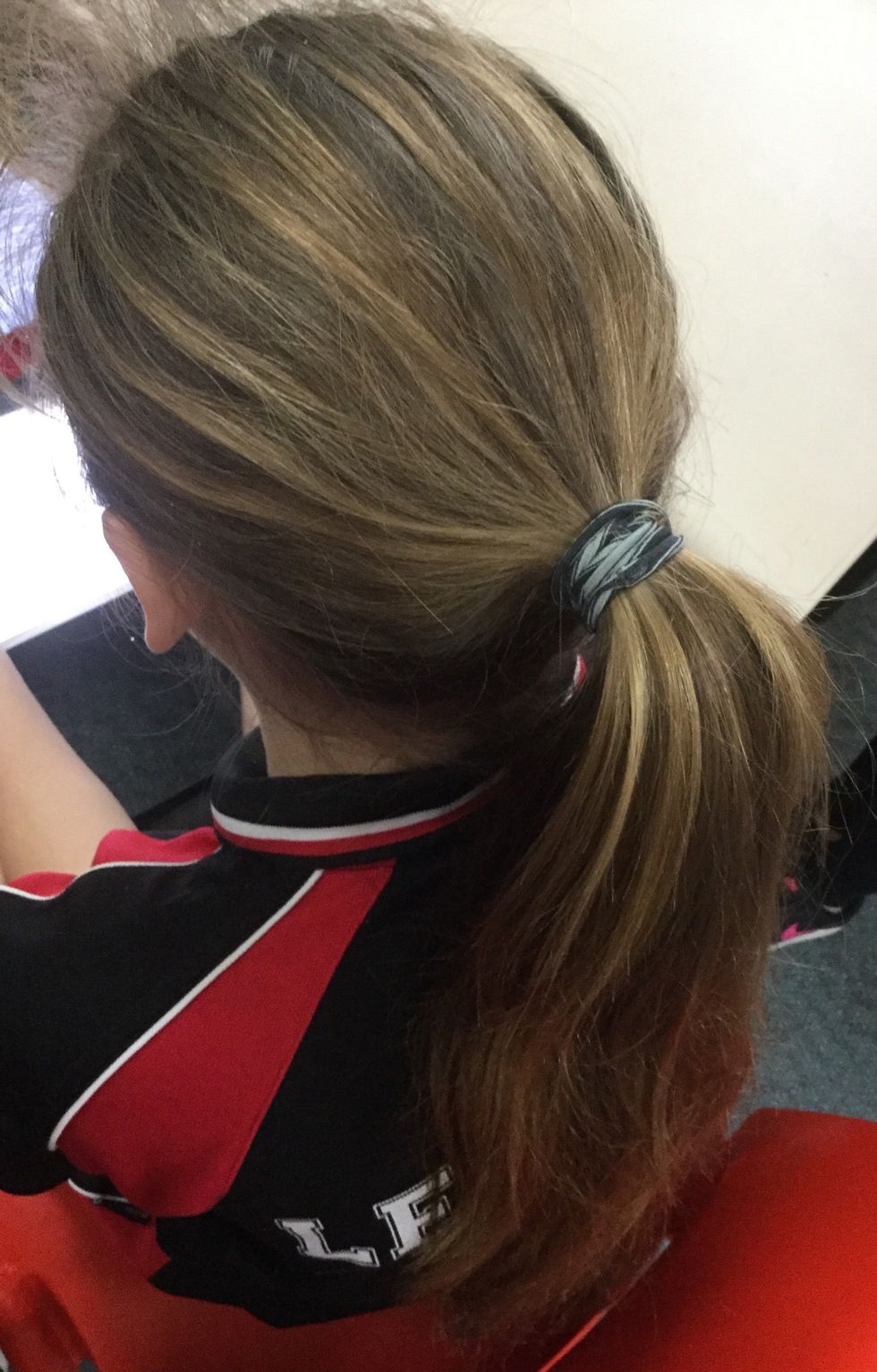 Pick up one piece of your hair.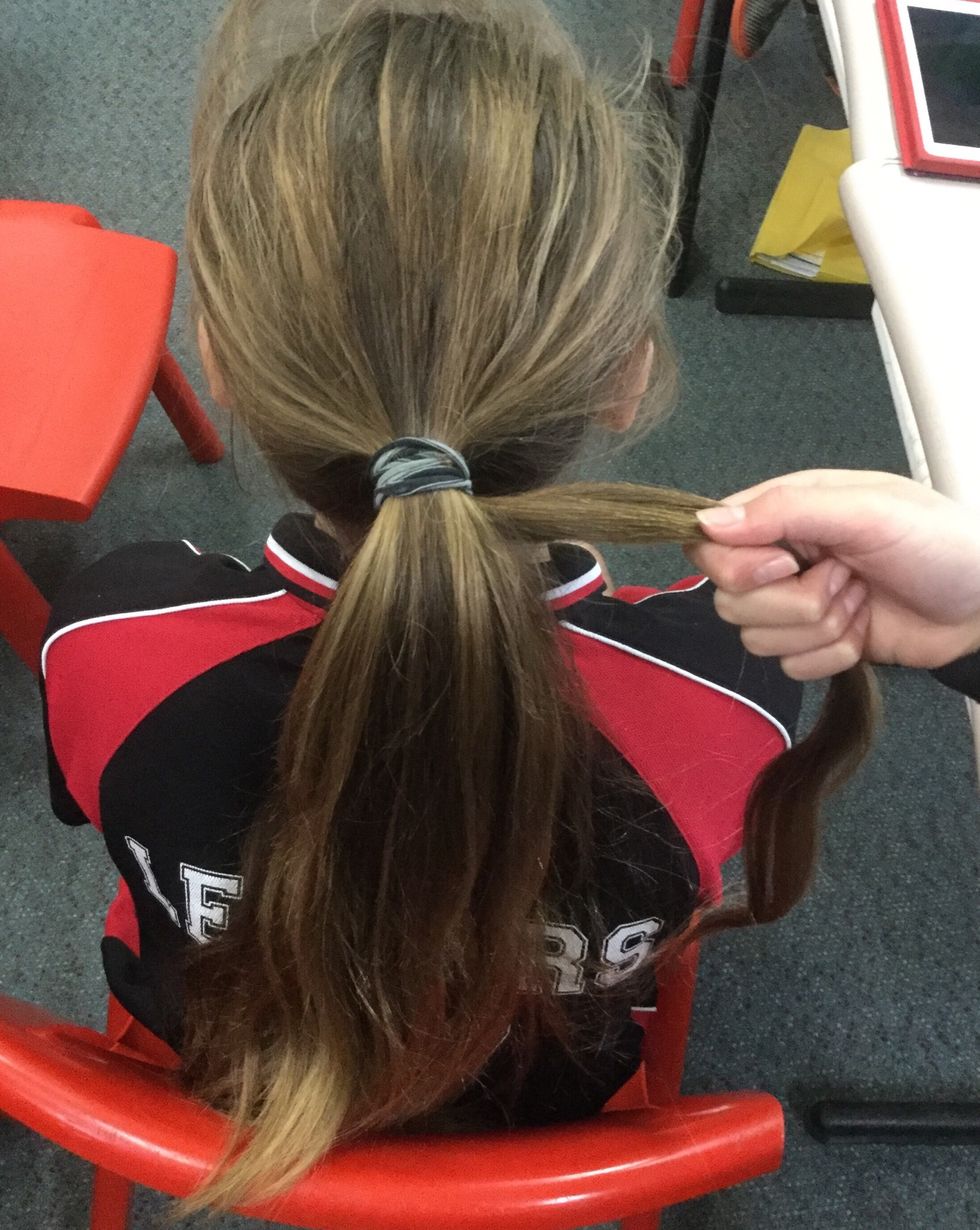 Wrap the piece of hair around your hair tie.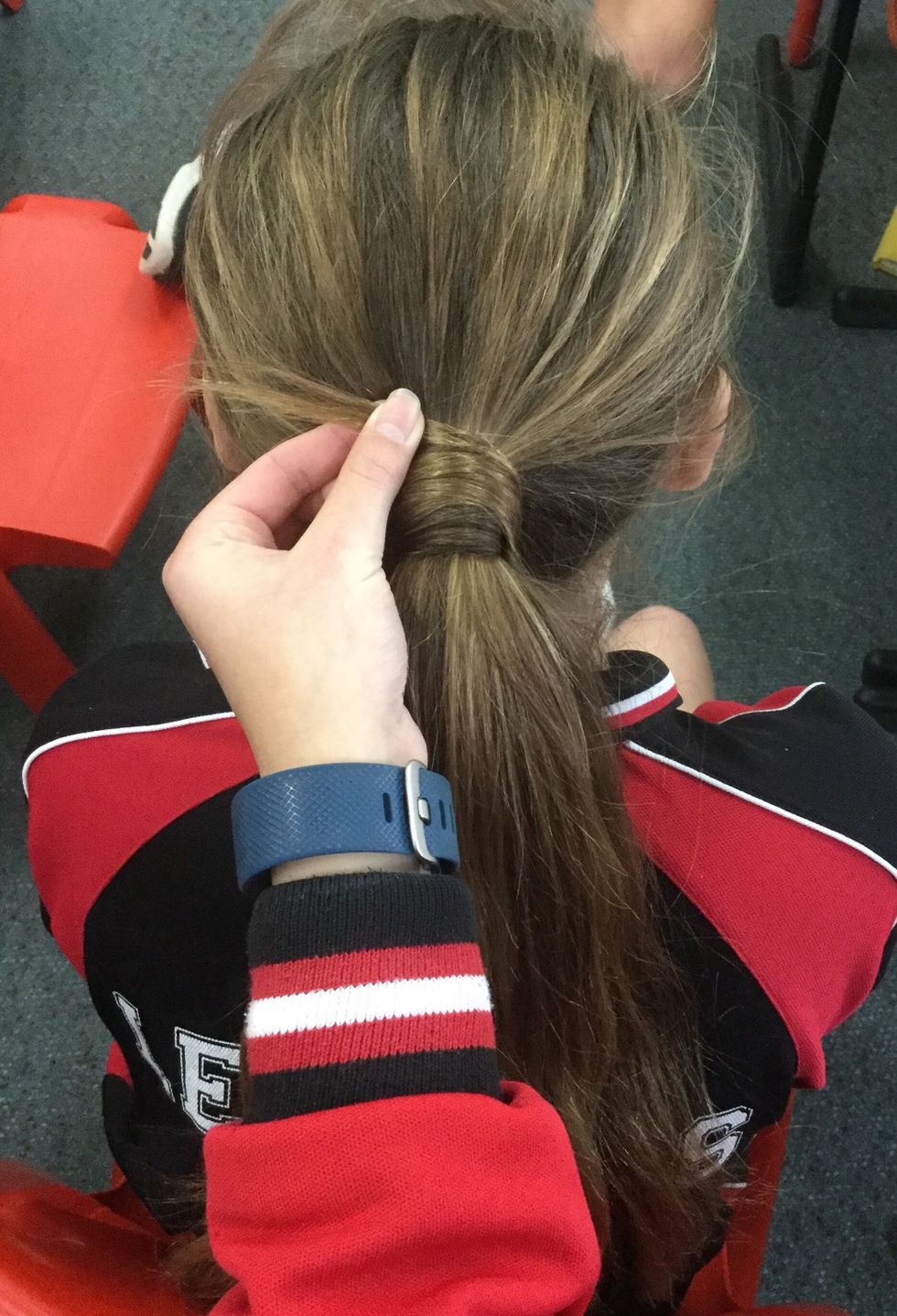 Get your bobby pin and pin the piece of hair in place.