We will tie this plant to a stake since it is starting to droop.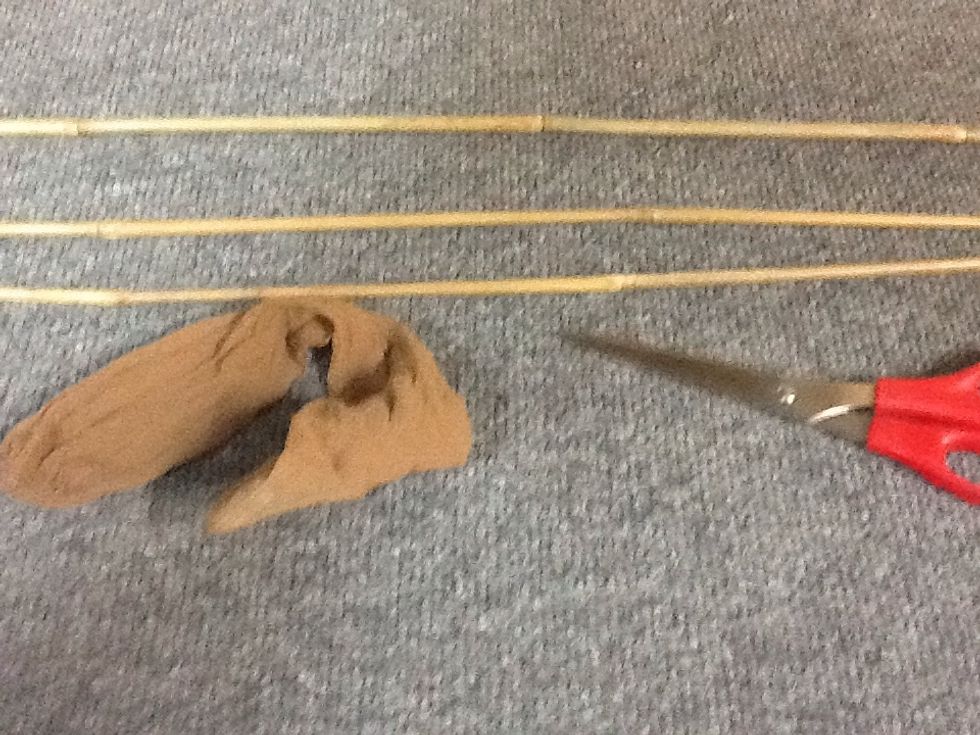 Just need some used nylon hose, bamboo stakes, and scissors.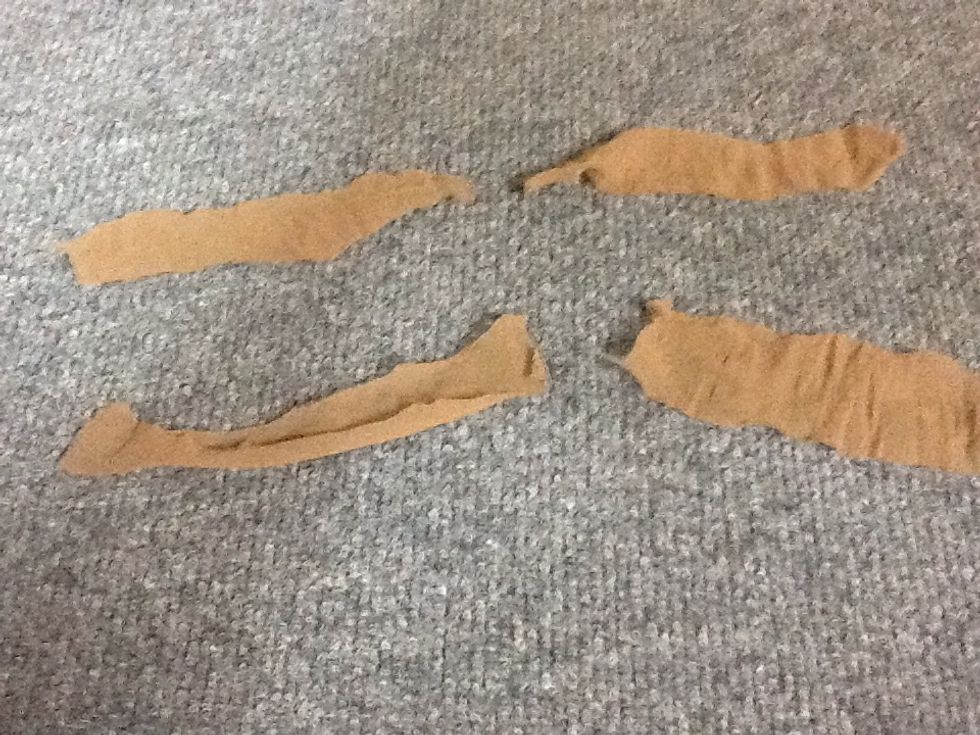 Cut some strips - no set size.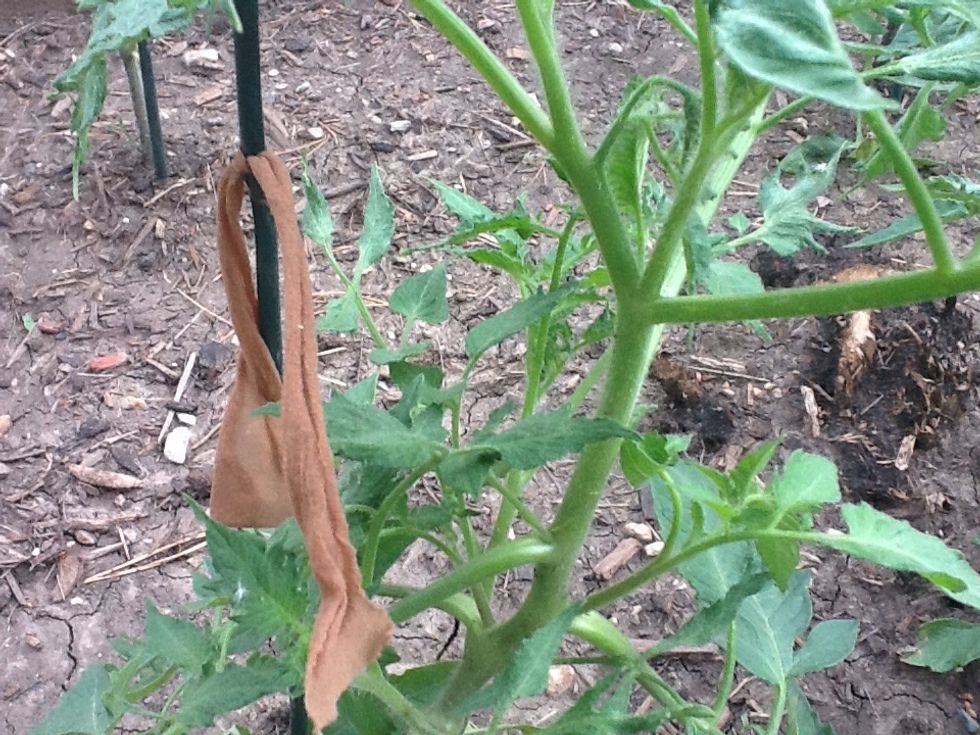 Tie the strip on the stake like shown here. No need to get fancy - simple knots are fine.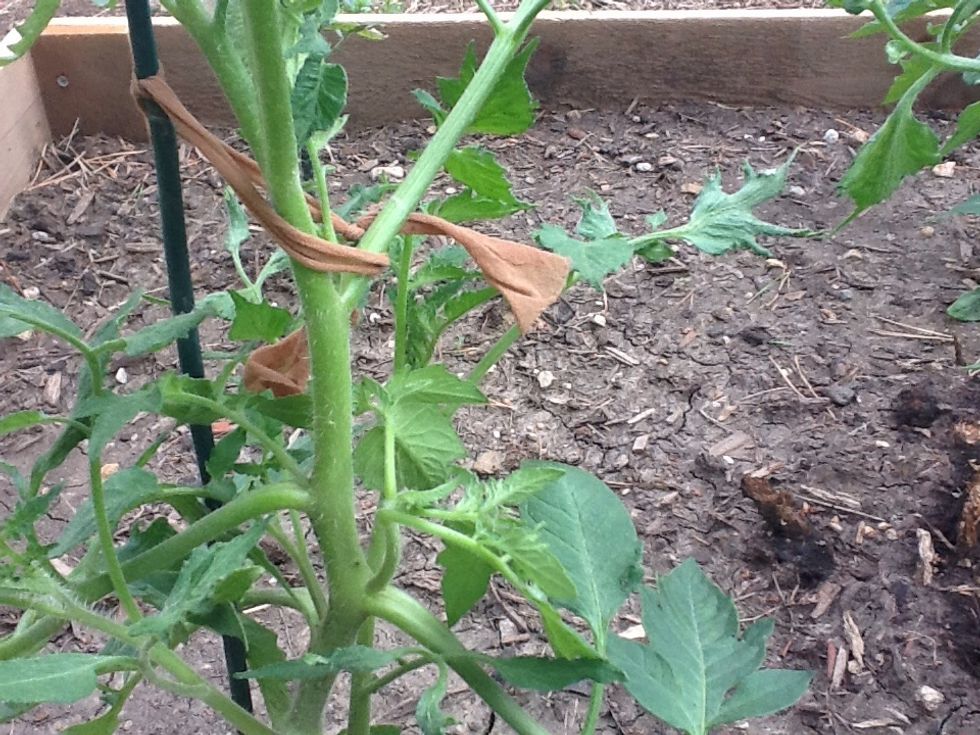 Tie a knot on the outside of the plant - not around the stem.
The plant is staked and tied for support. Now the for the hard part - waiting for the tomatoes to develop and ripen.
Two months ago, I forgot to mention that you will need more stakes when the plants grow. I'm having a bumper crop, so, add more stakes!
Used nylon hosiery
Bamboo stakes
Mike Turvey
Retired Federal employee. Currently part time income tax preparer. Six fantastic grandchildren.