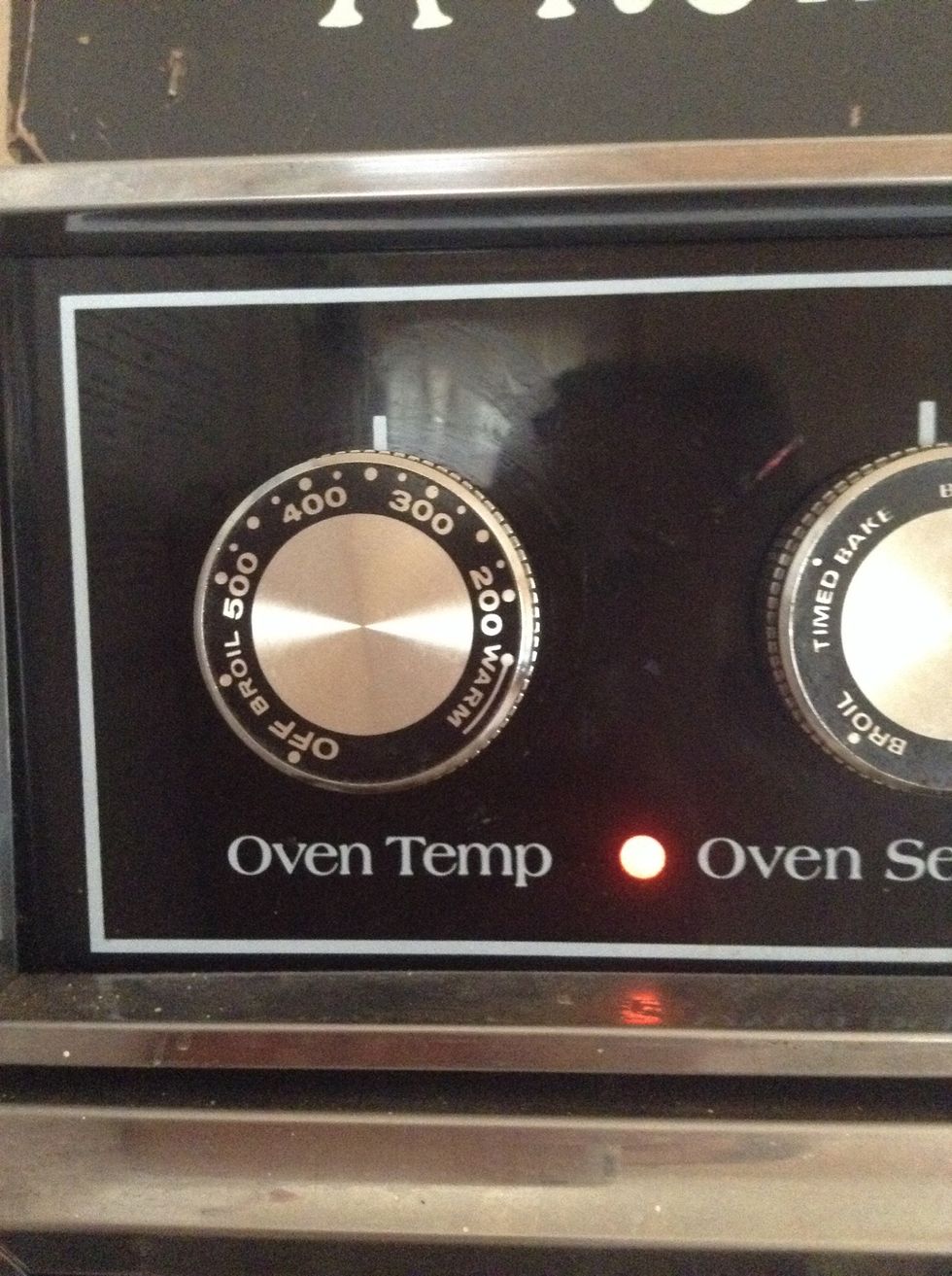 Preheat oven to 350 degrees F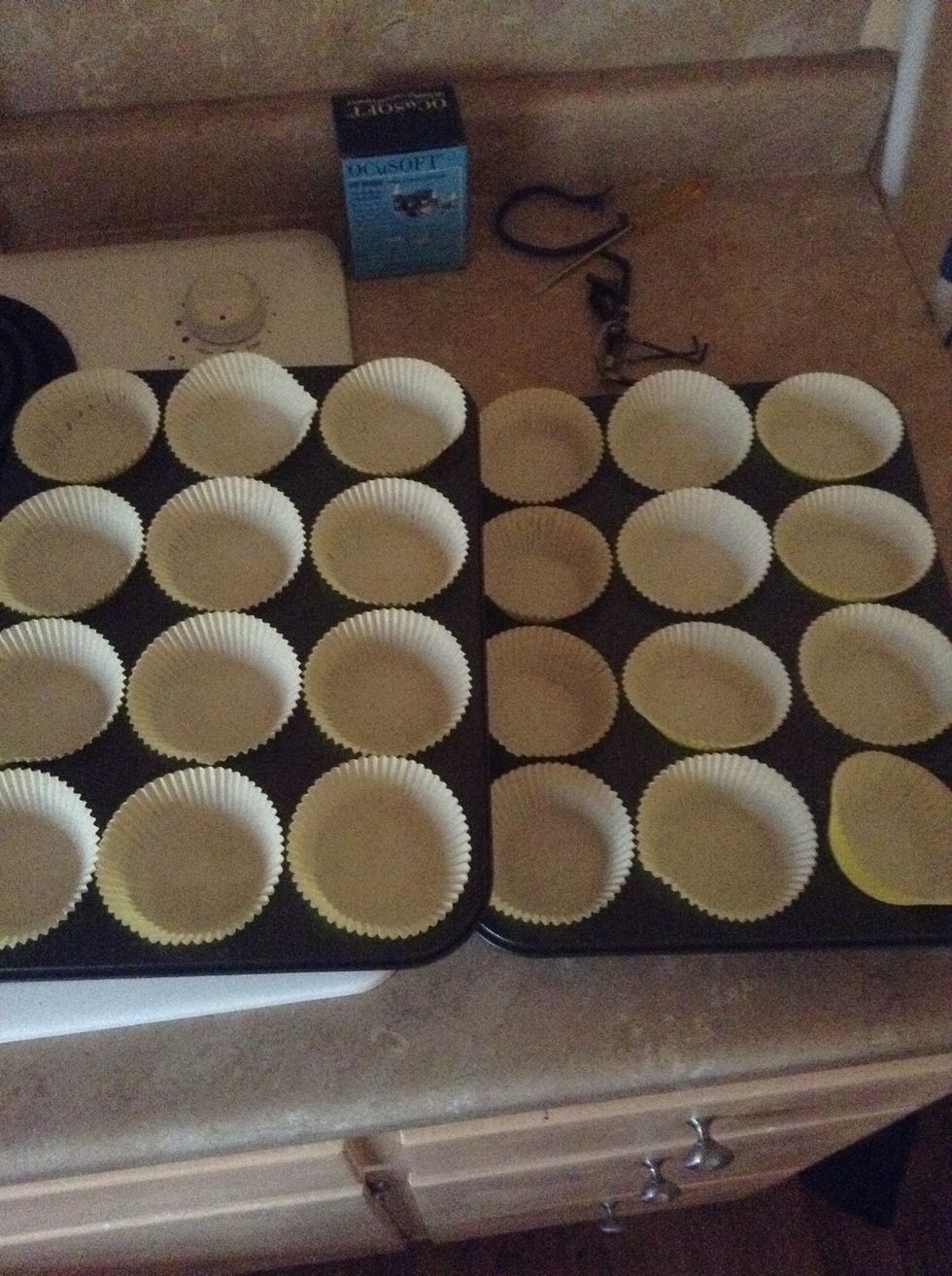 Line cupcake trays with holders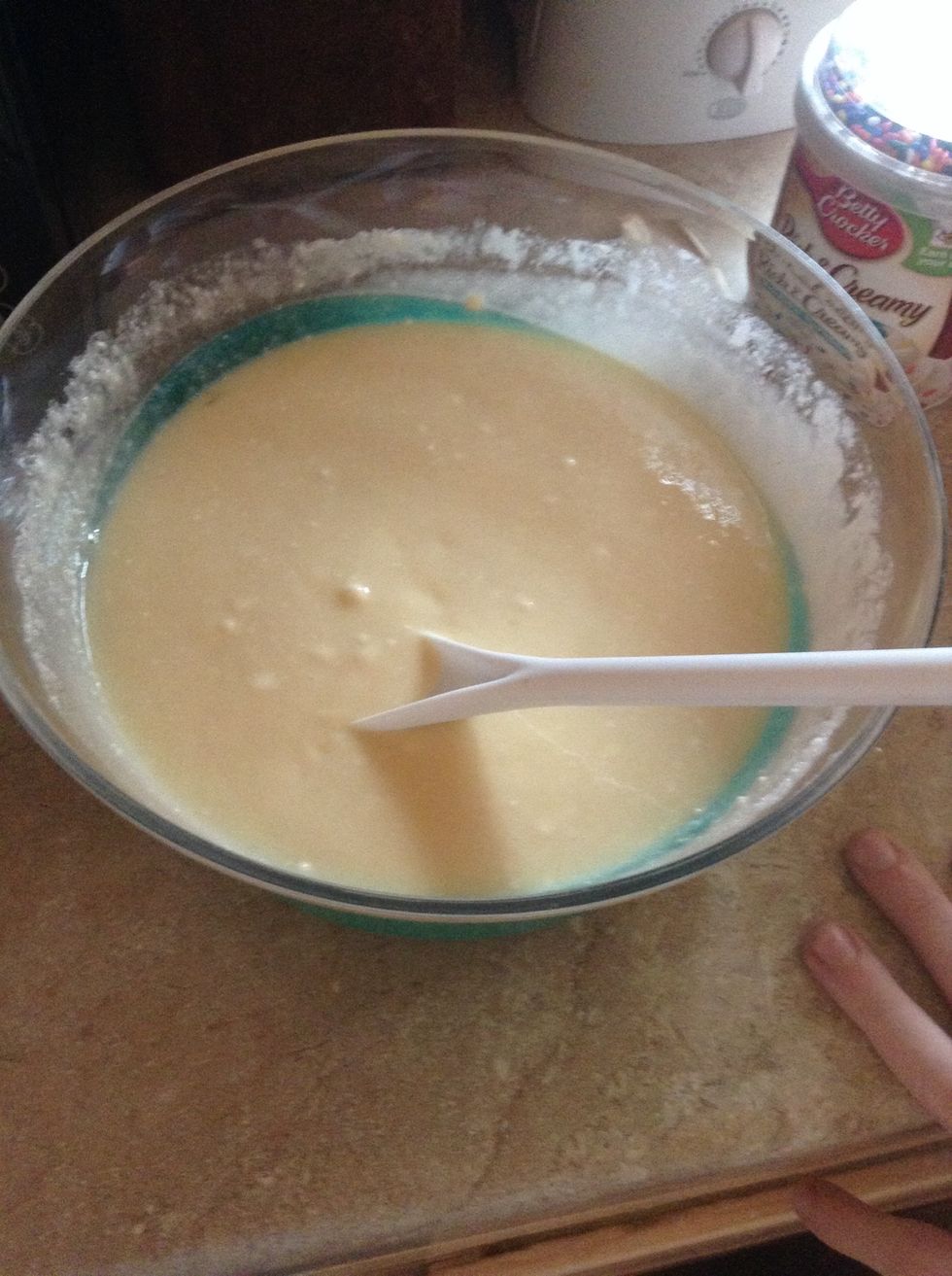 Combine and stir cake mixture, water, oil, and egg whites until moistened.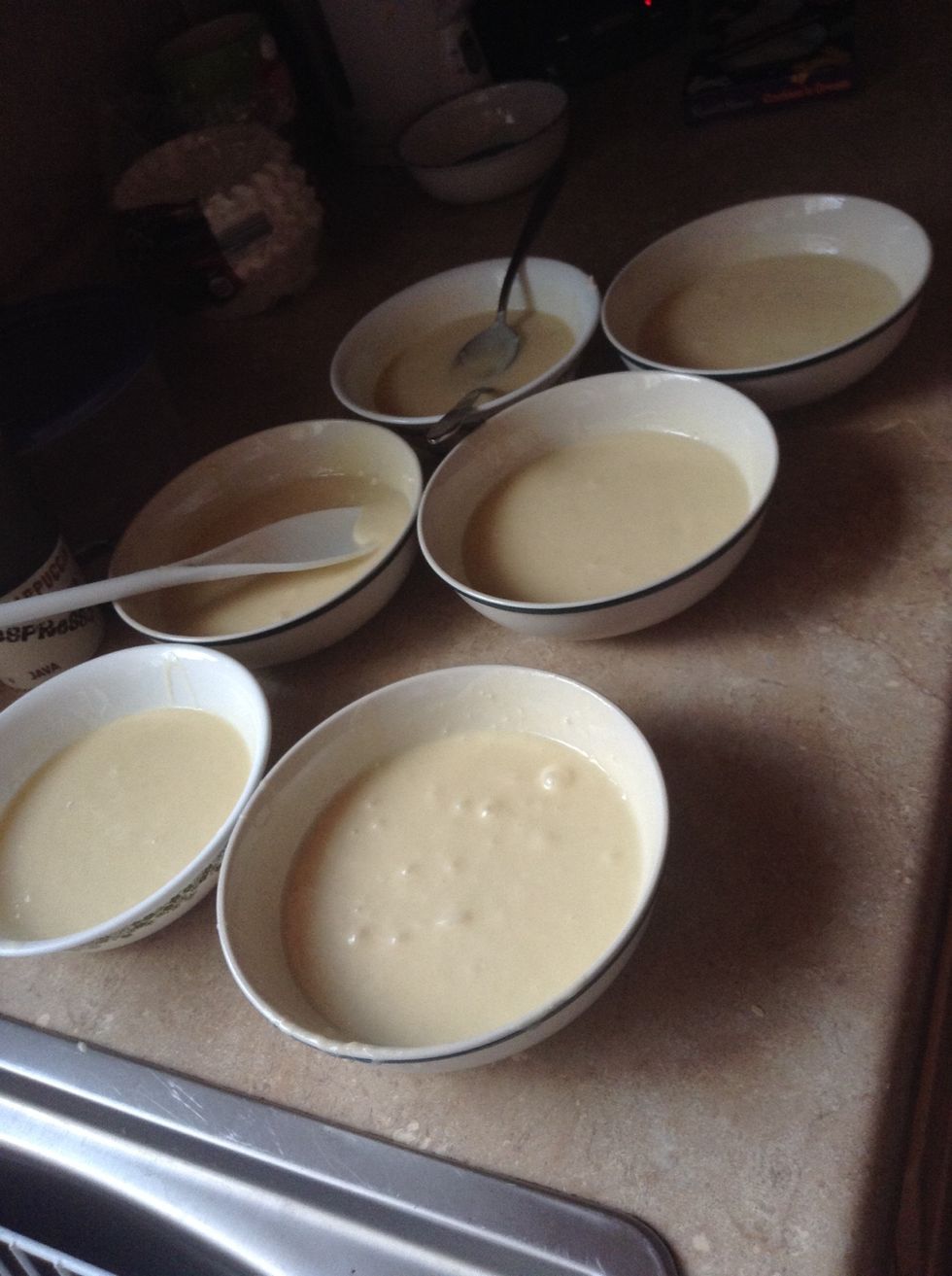 Divide batter evenly into 6 small bowls or cups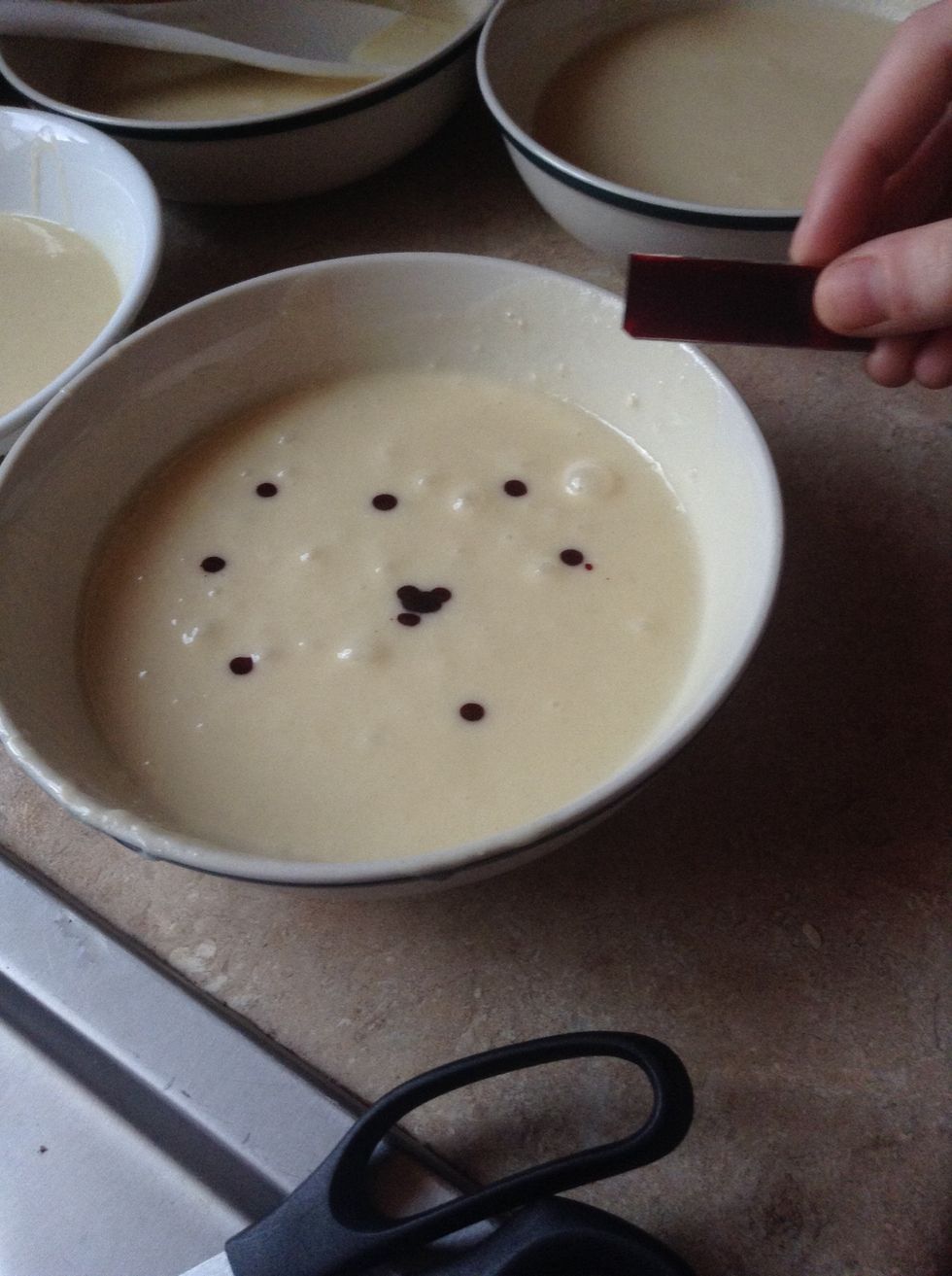 Add 15 drops of the red dye to one bowl then stir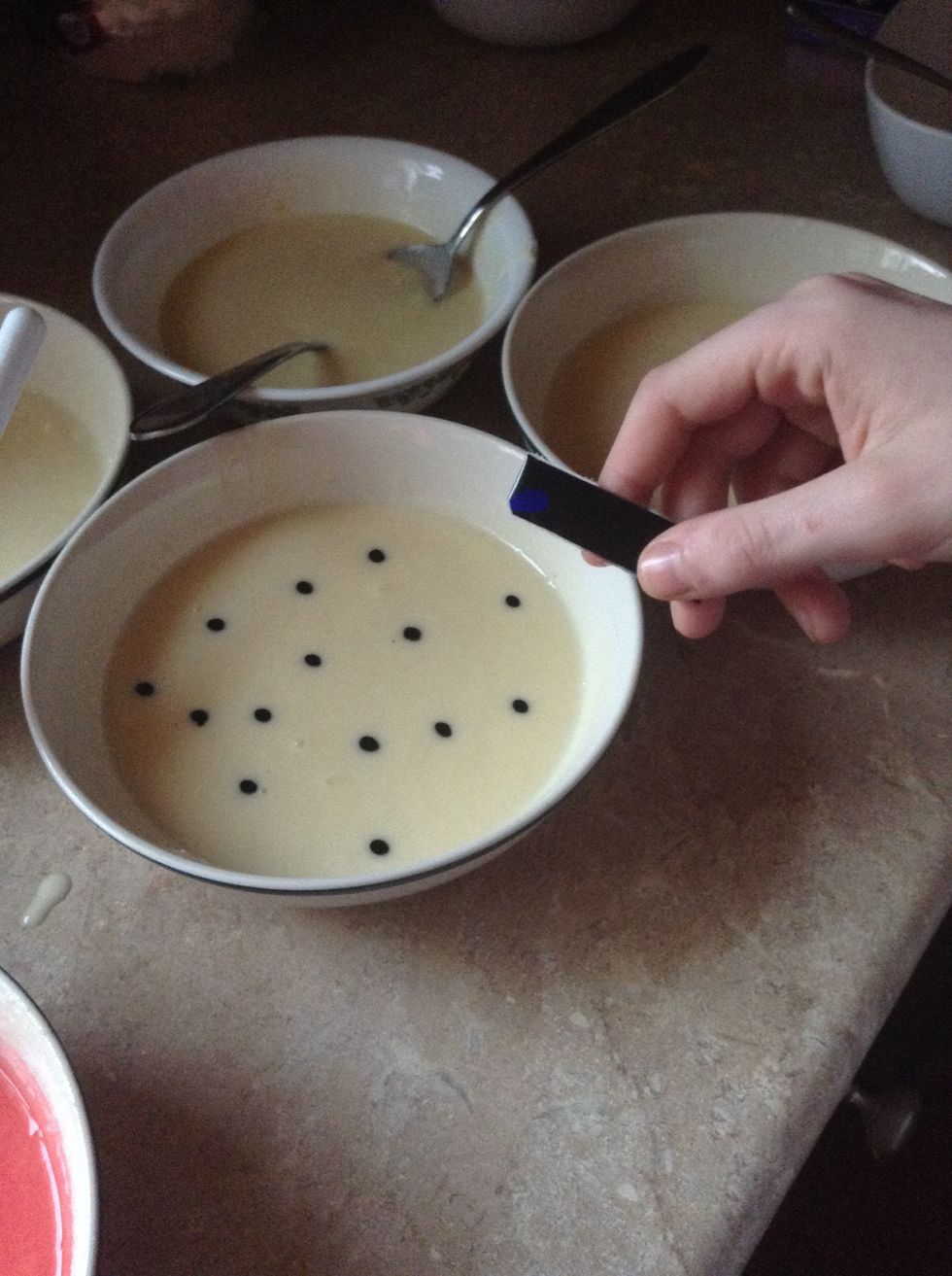 Add 14 drops of blue dye to a separate bowl and mix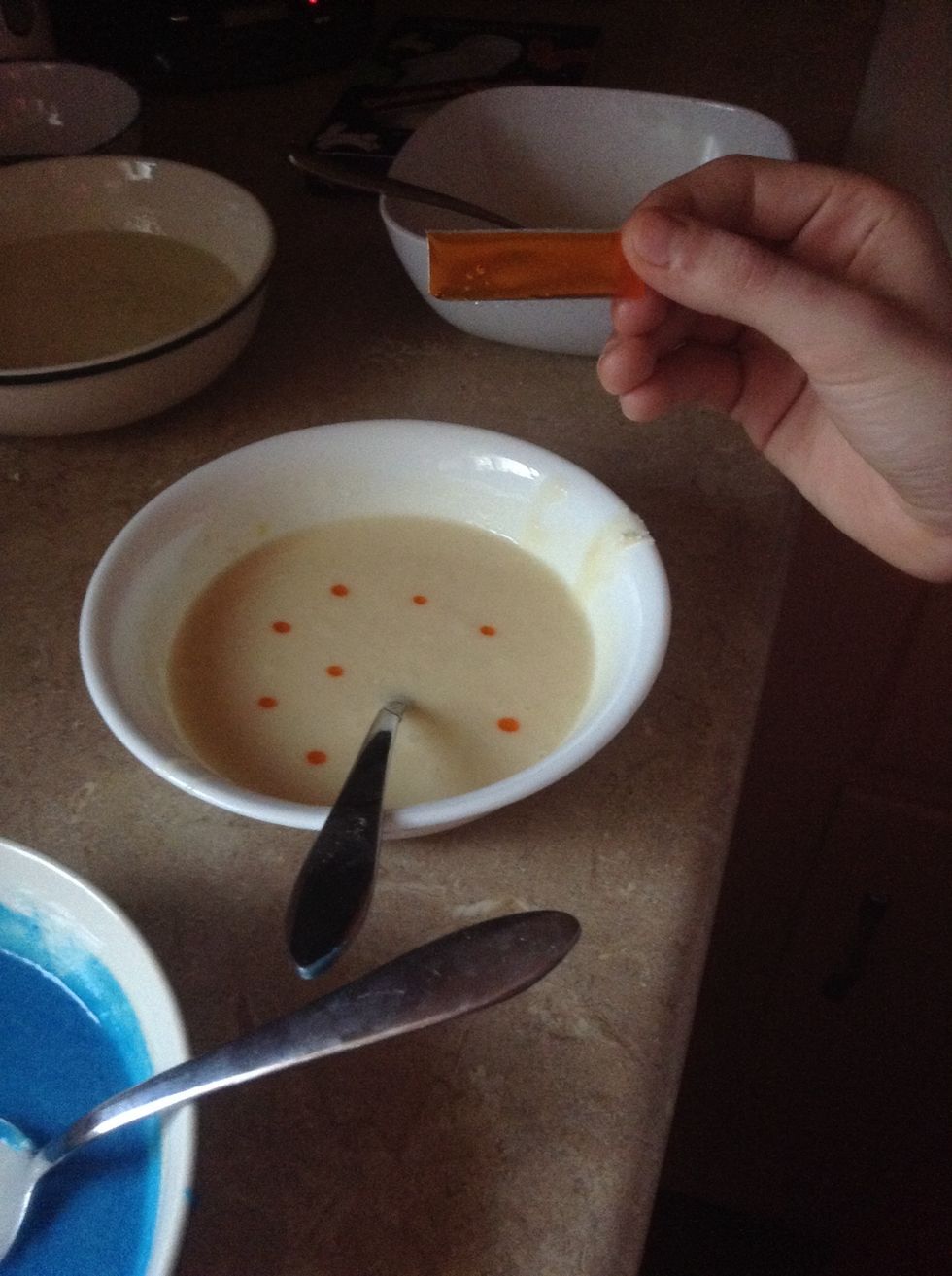 Add 8 drops of yellow dye to a different bowl and mix
Add 5 drops of yellow and 2 drops of red dye to make orange in another bowl and stir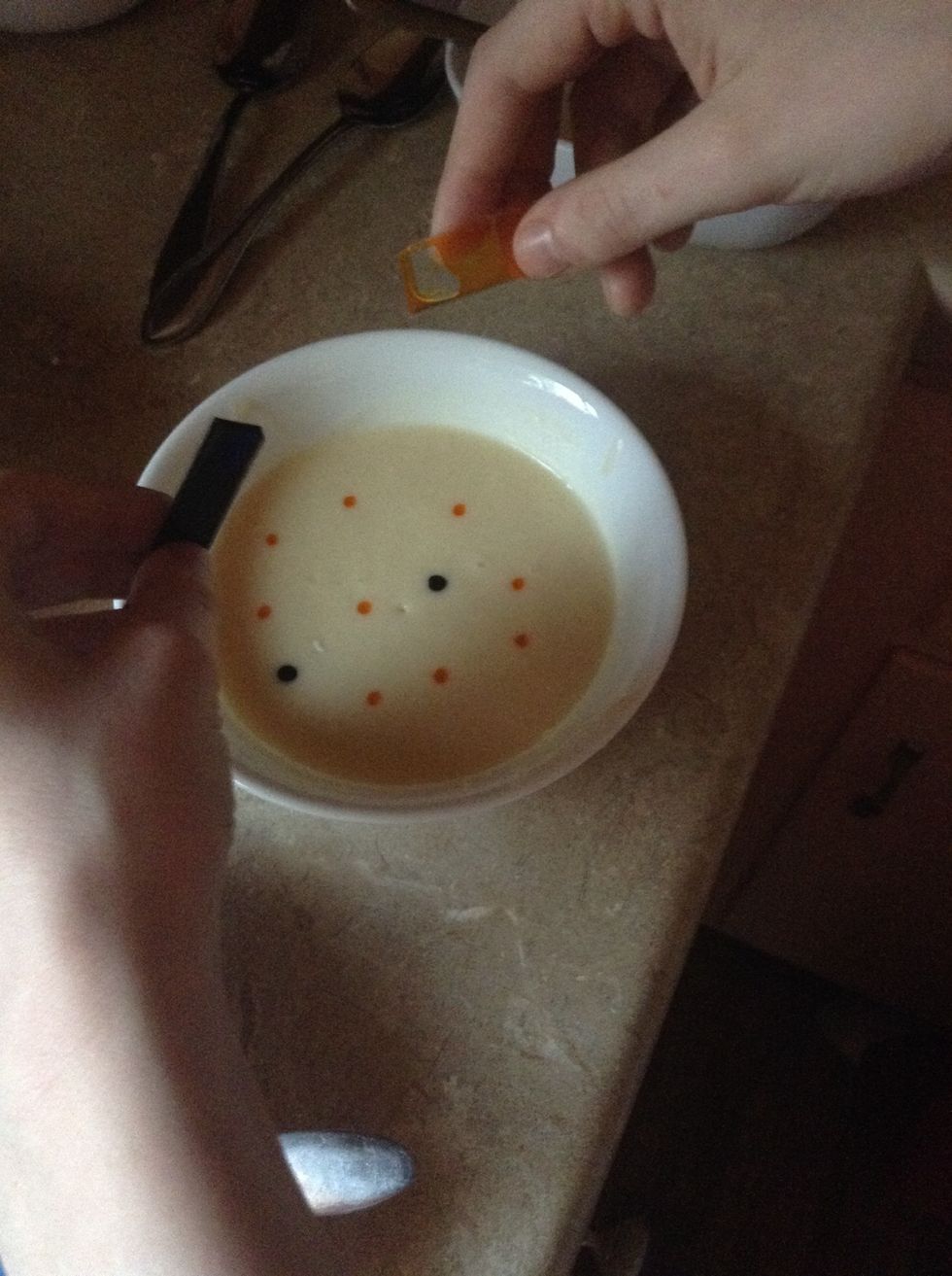 Add 9 drops yellow and 2 drops blue to create green in a separate bowl then stir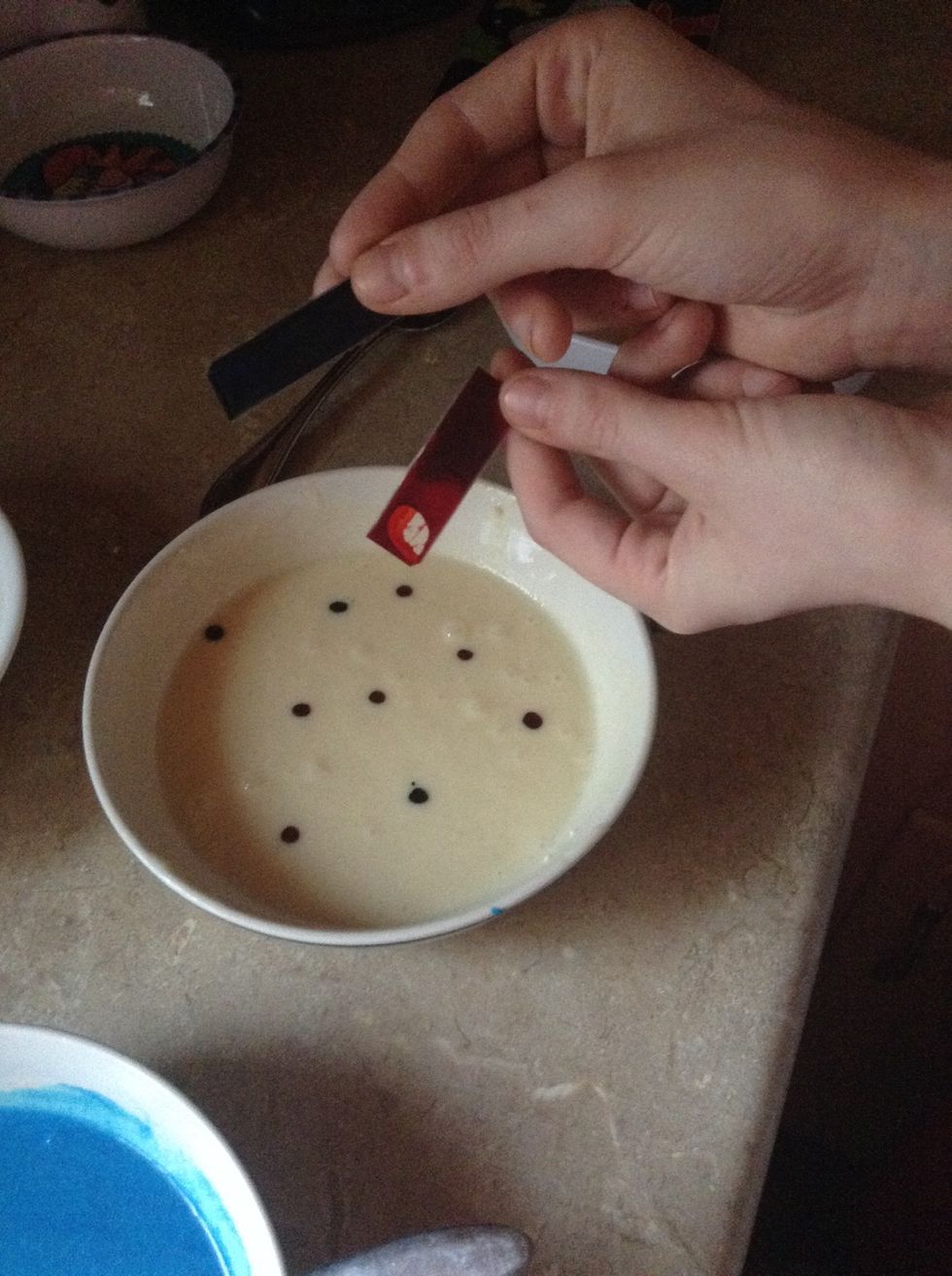 Add 7 drops red and 2 drops blue to create purple then mix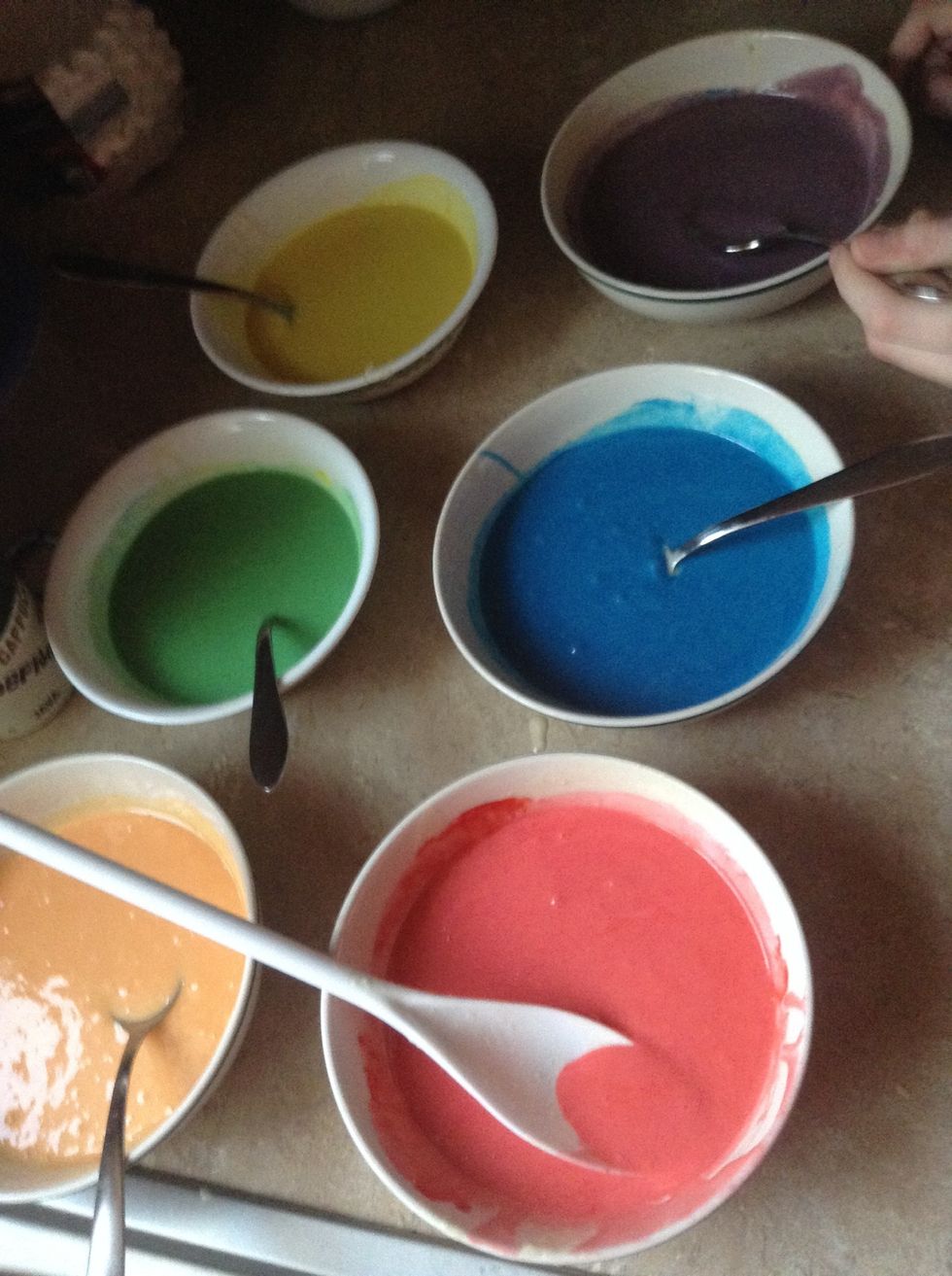 You should end up with colors similar to this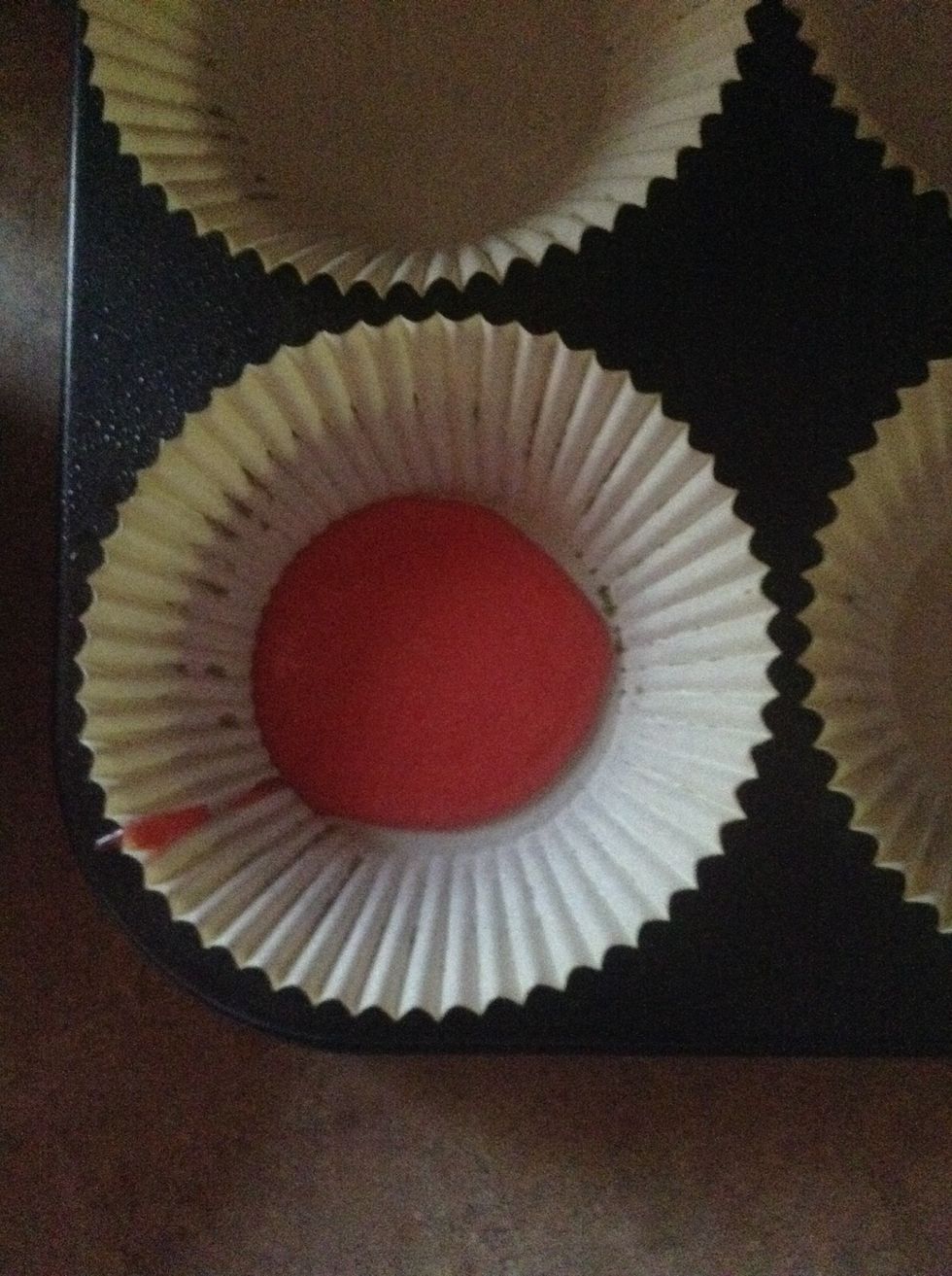 Spoon one teaspoon of red batter into a holder, let it spread out by itself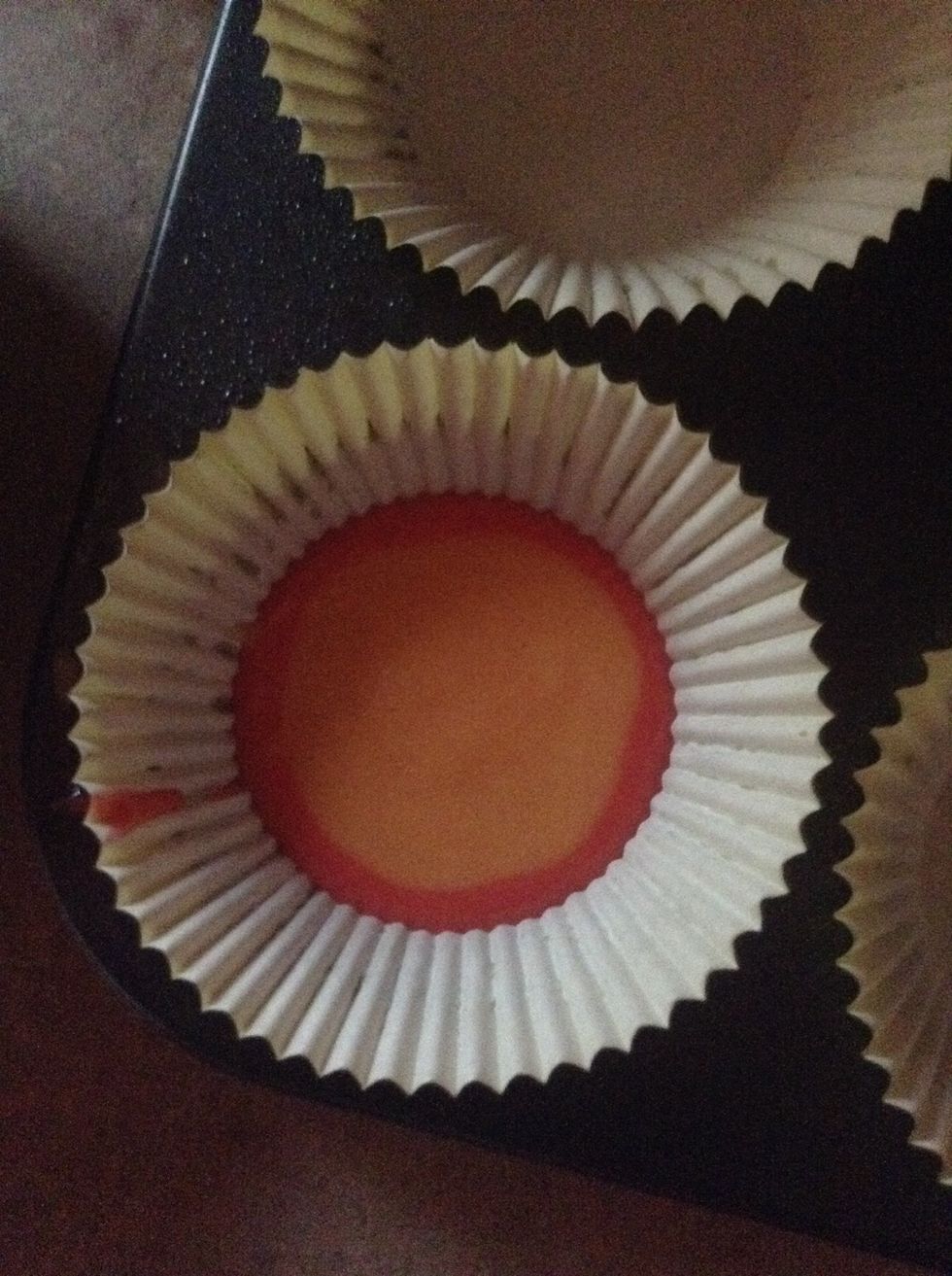 Then spoon one teaspoon of the orange batter into the center on top of the red batter. Continue this step yellow,green,blue and purple batter.
Put cupcakes in oven for 25-30 minutes or until a toothpick inserted into cupcakes comes out clean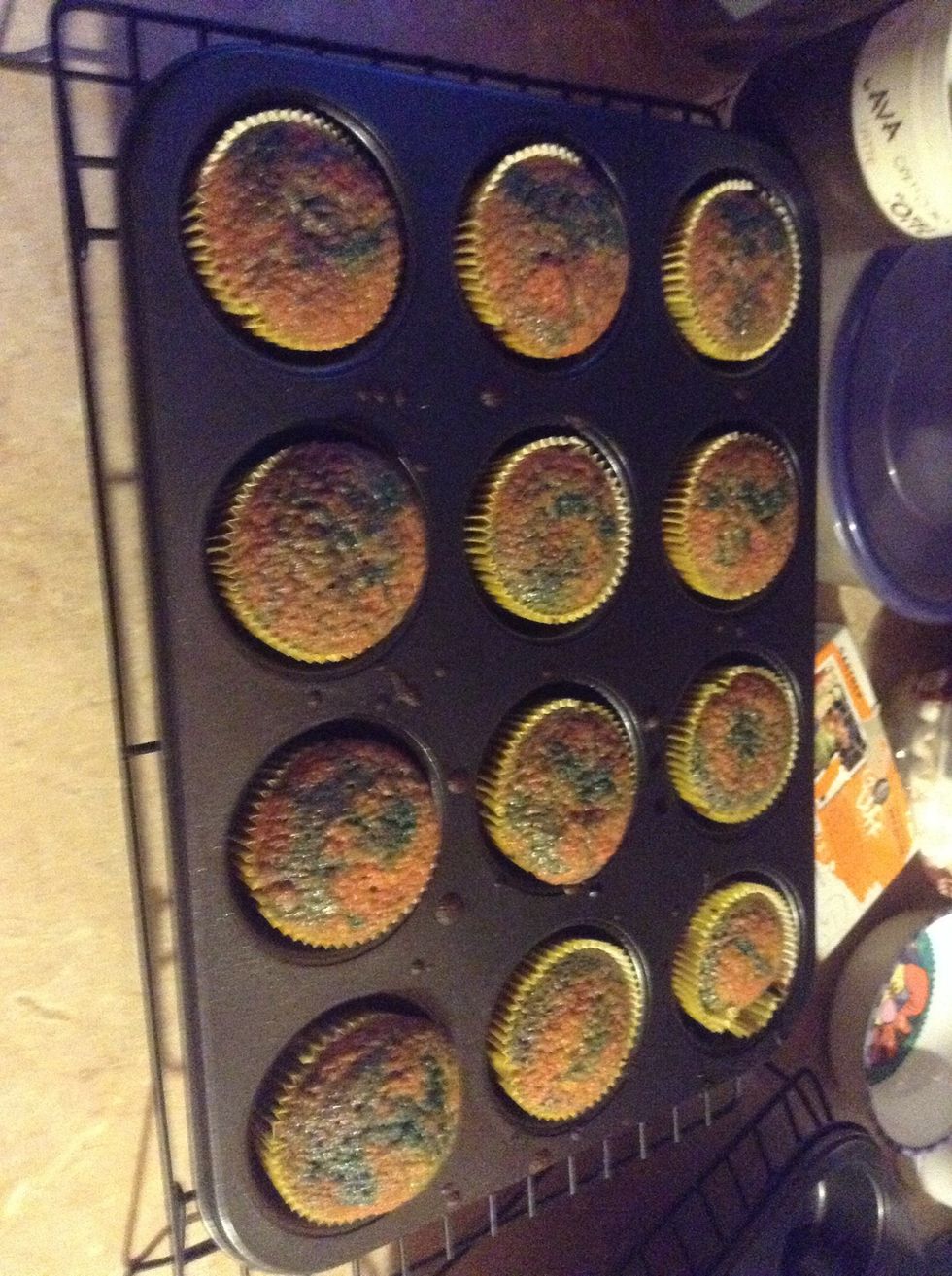 Allow to cool for 10-20 minutes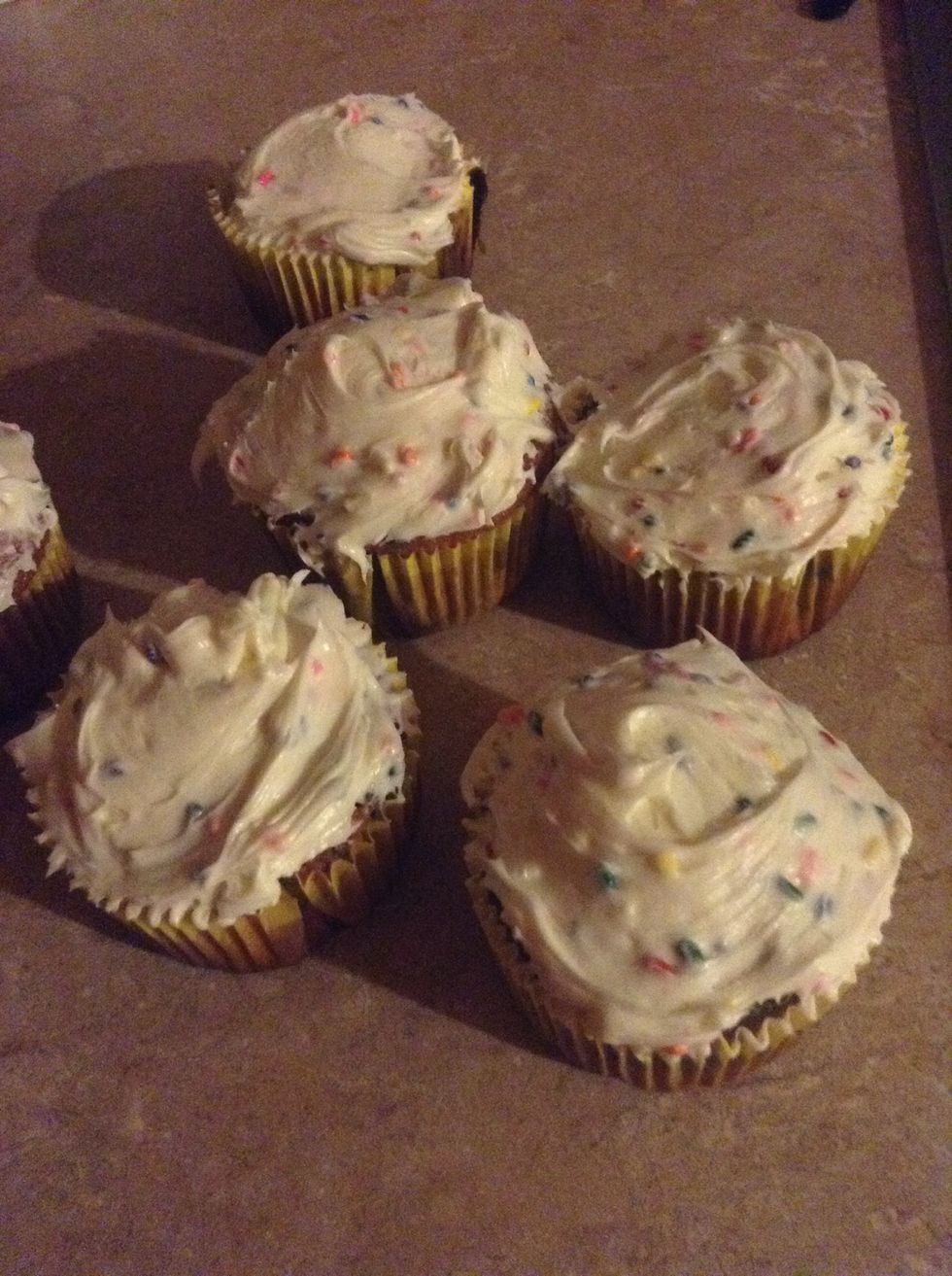 Frost cupcakes when cool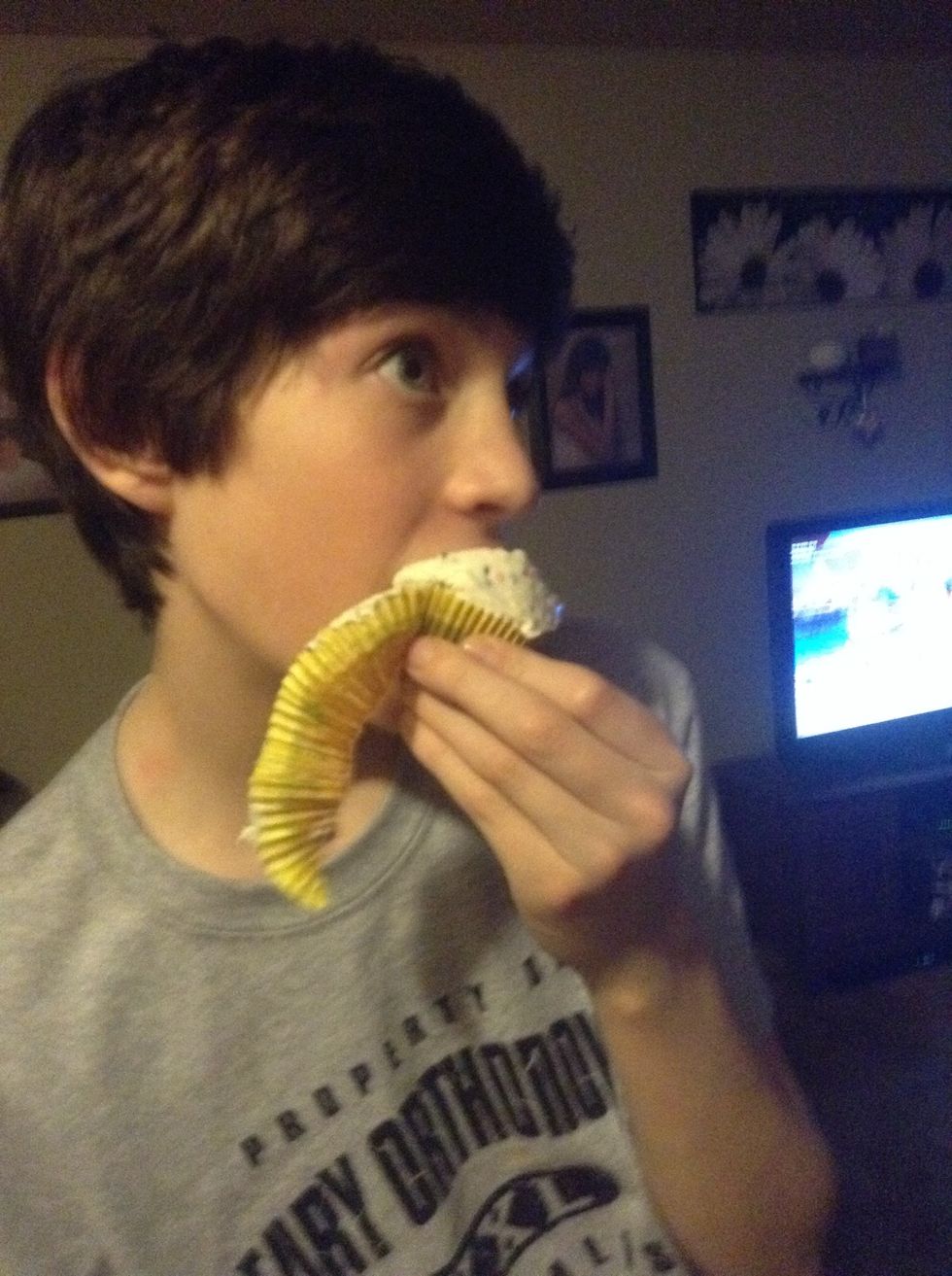 Serve and enjoy!
Buff Goldman premium tie-dye cake mix
3 large eggs
1.0c water
2.0Tbsp Oil
2x12 cupcakes trays
6 small bowls
1 large mixing bowl
Betty Crocker rainbow sprinkle frosting
Oven
Cupcake holders