Gather the supplies needed.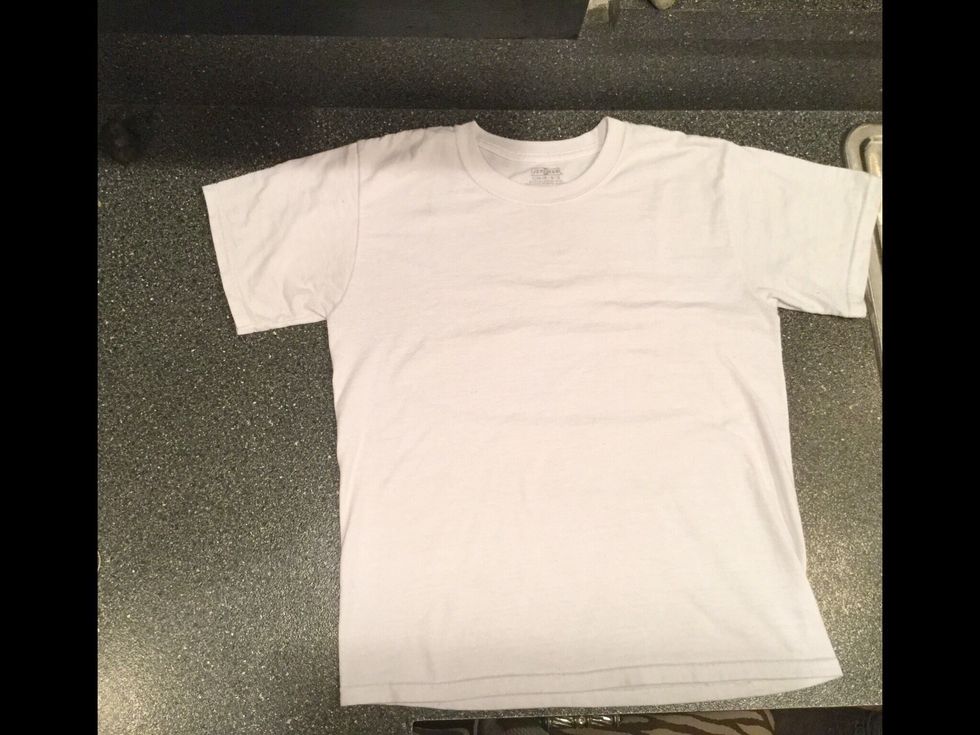 First, lay the shirt flat on a surface.
Next, roll your shirt in a spiral pattern.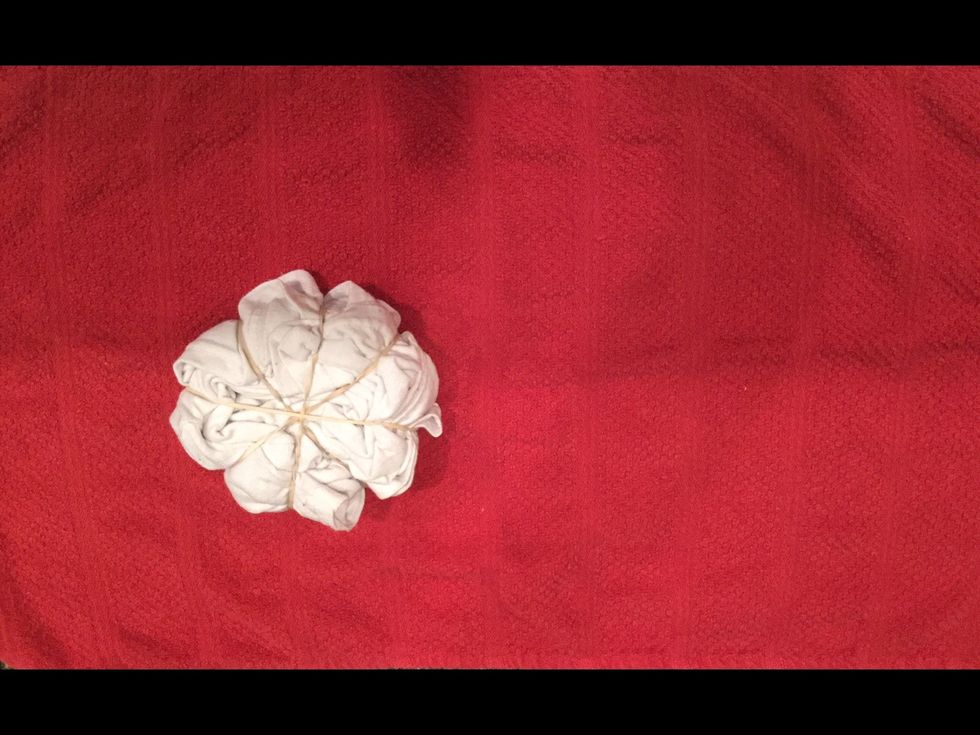 Then, wrap the shirt in rubber bands to keep it compact.
Now, pour the liquid dye in the bottle to begin spraying.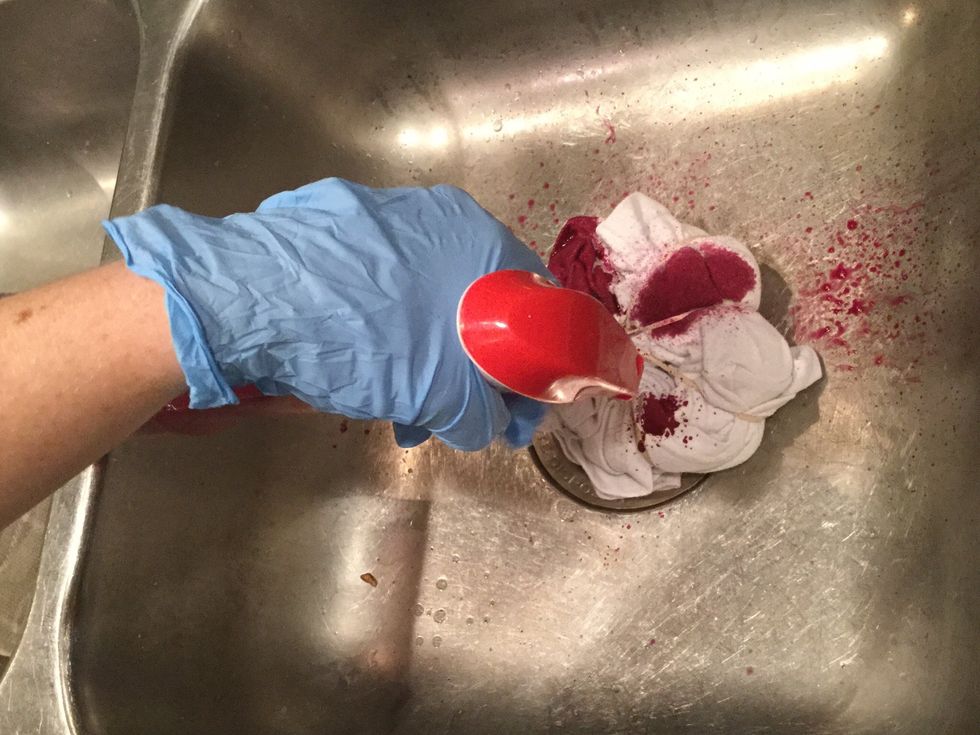 Begin spraying the dye on the shirt.
Now, spray the remaining white spots with a different color.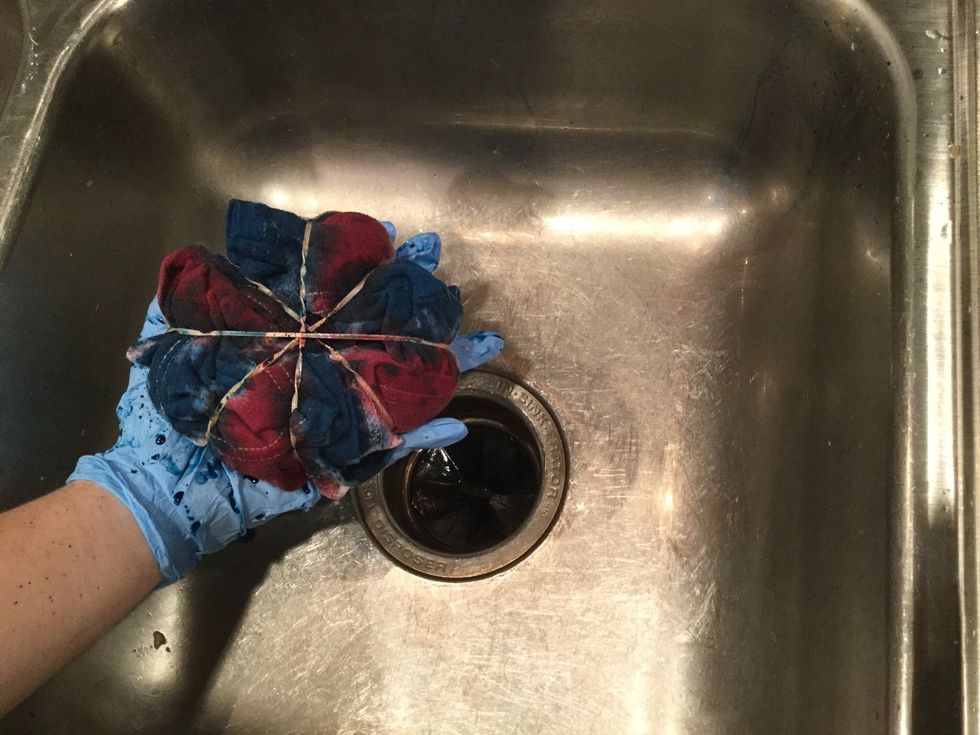 Make sure all white spots are colored.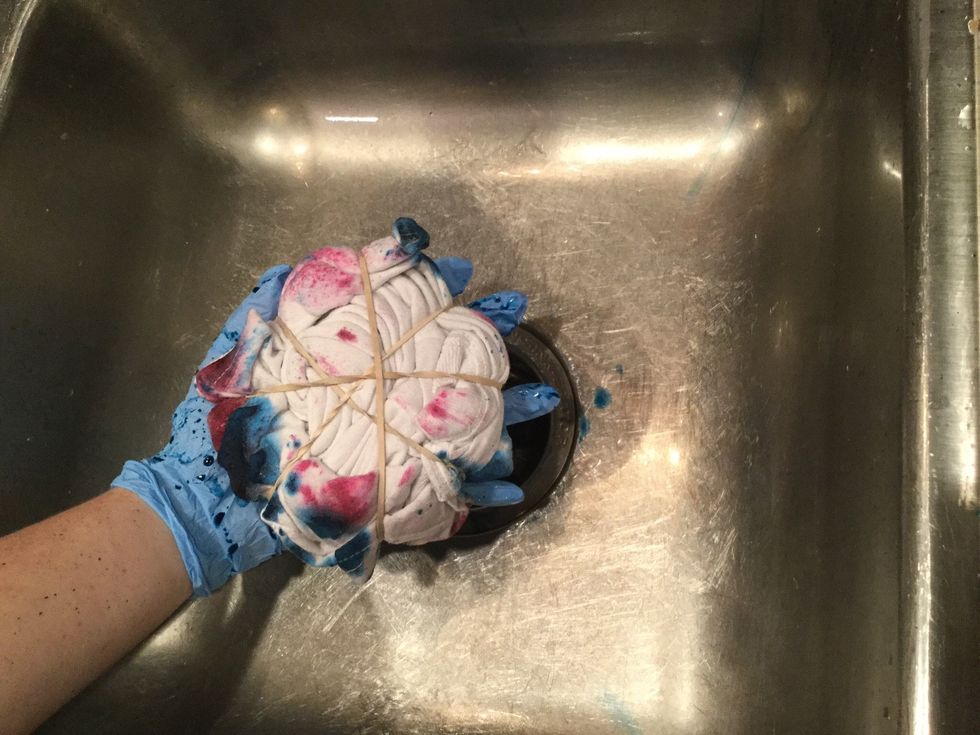 Next, flip the shirt to the other side so you can dye the back side.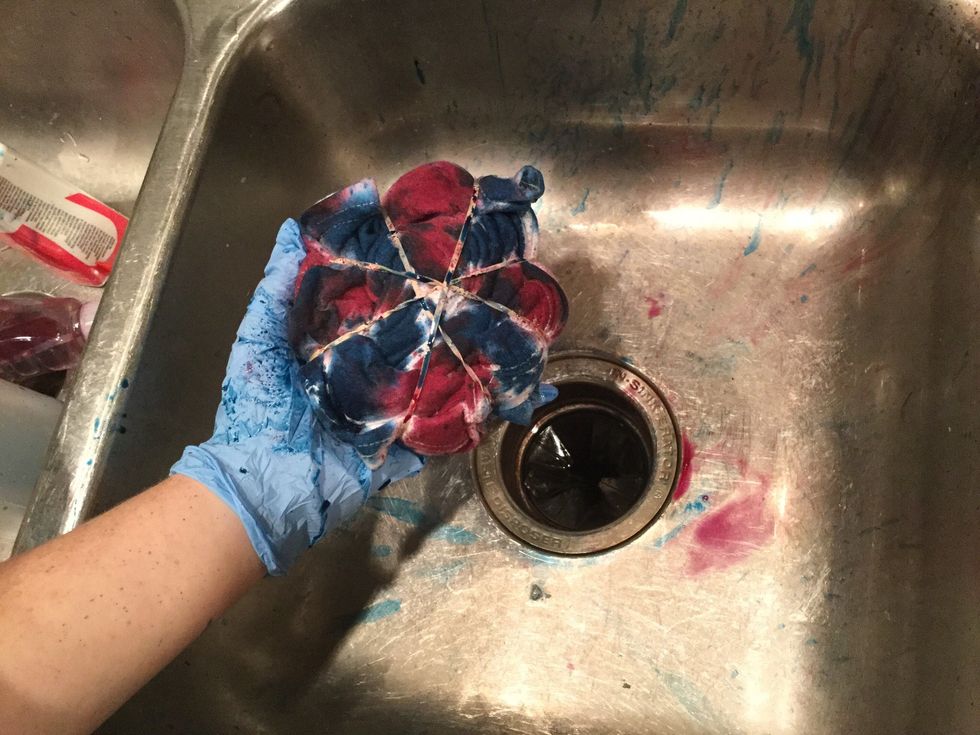 Next, color the shirt in the same pattern as the front side.
Then, place the shirt in a bowl and allow it to dry for 2-3 hours.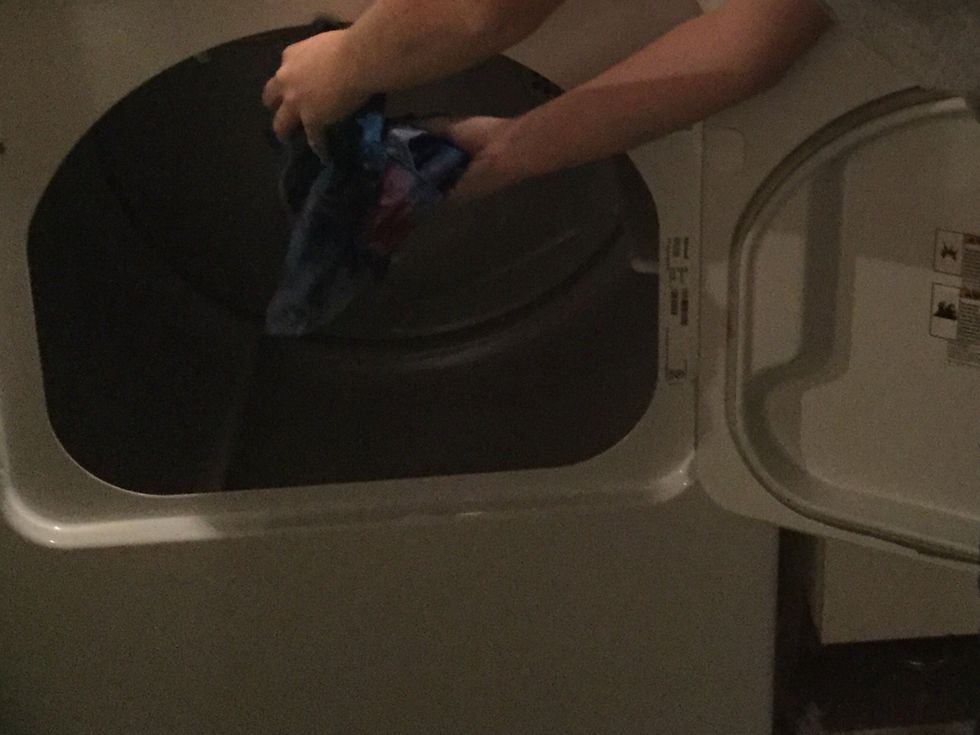 Now, place the shirt in the dryer for the color to stay.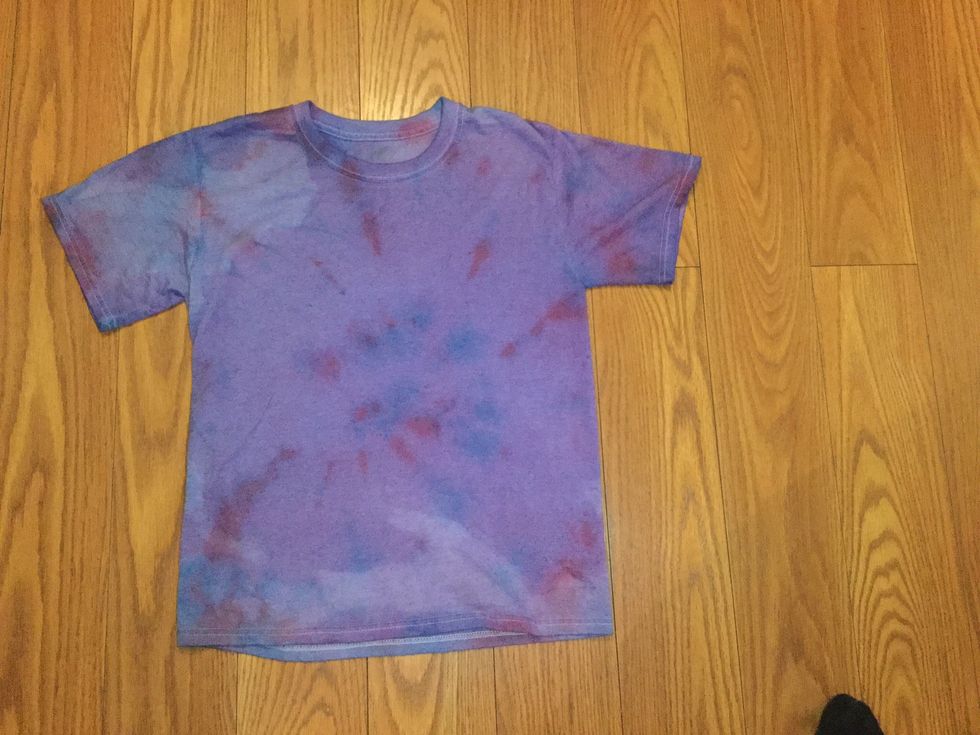 Finally, your shirt is complete!
White T-Shirt
Rubber Gloves
Rubber Bands
Squirt Bottle
Liquid Die