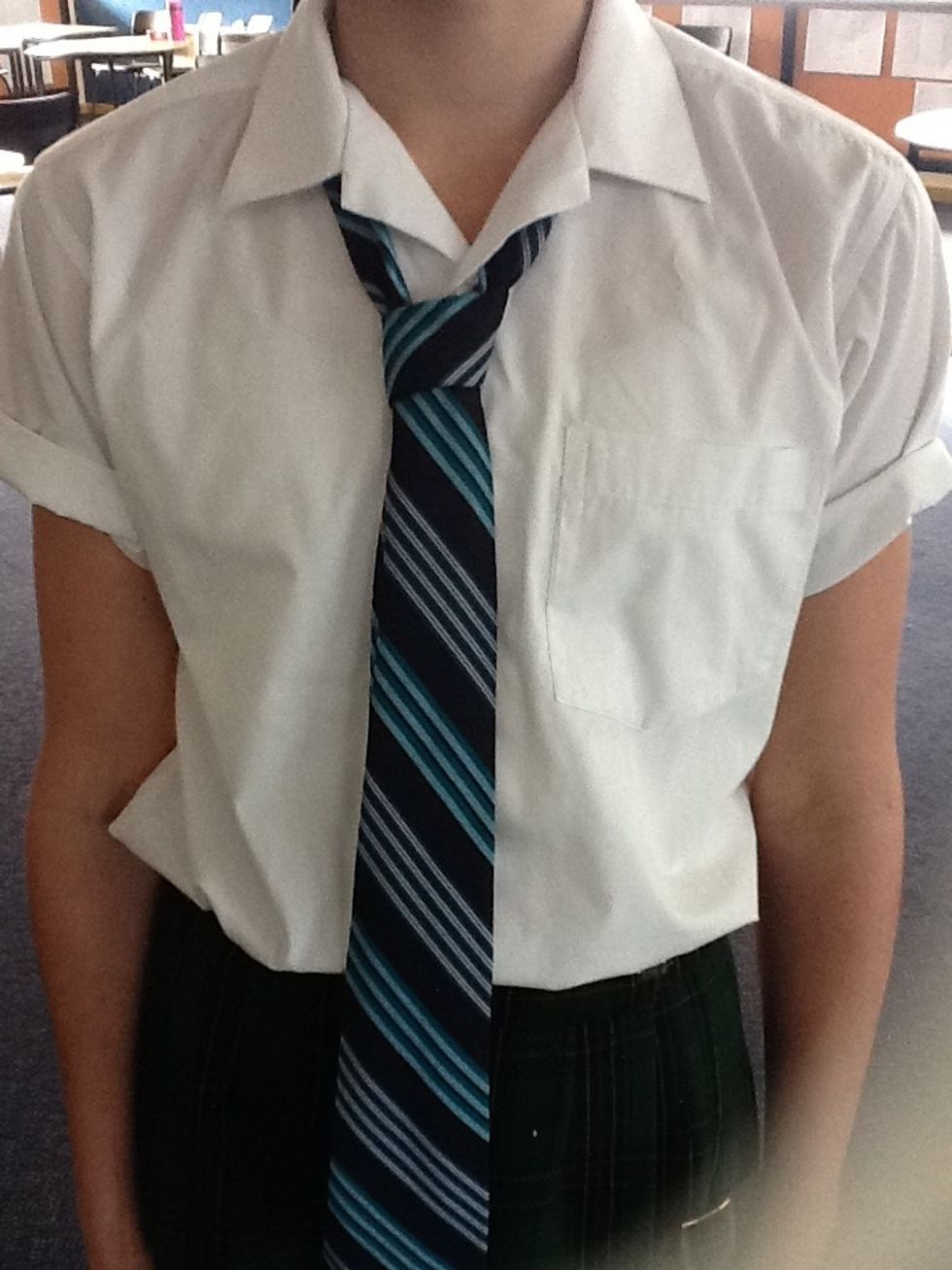 This will be your finished result :) It only takes about 30 seconds to tie a tie once you get the hang of it. The first few times are going to take more than a minute though.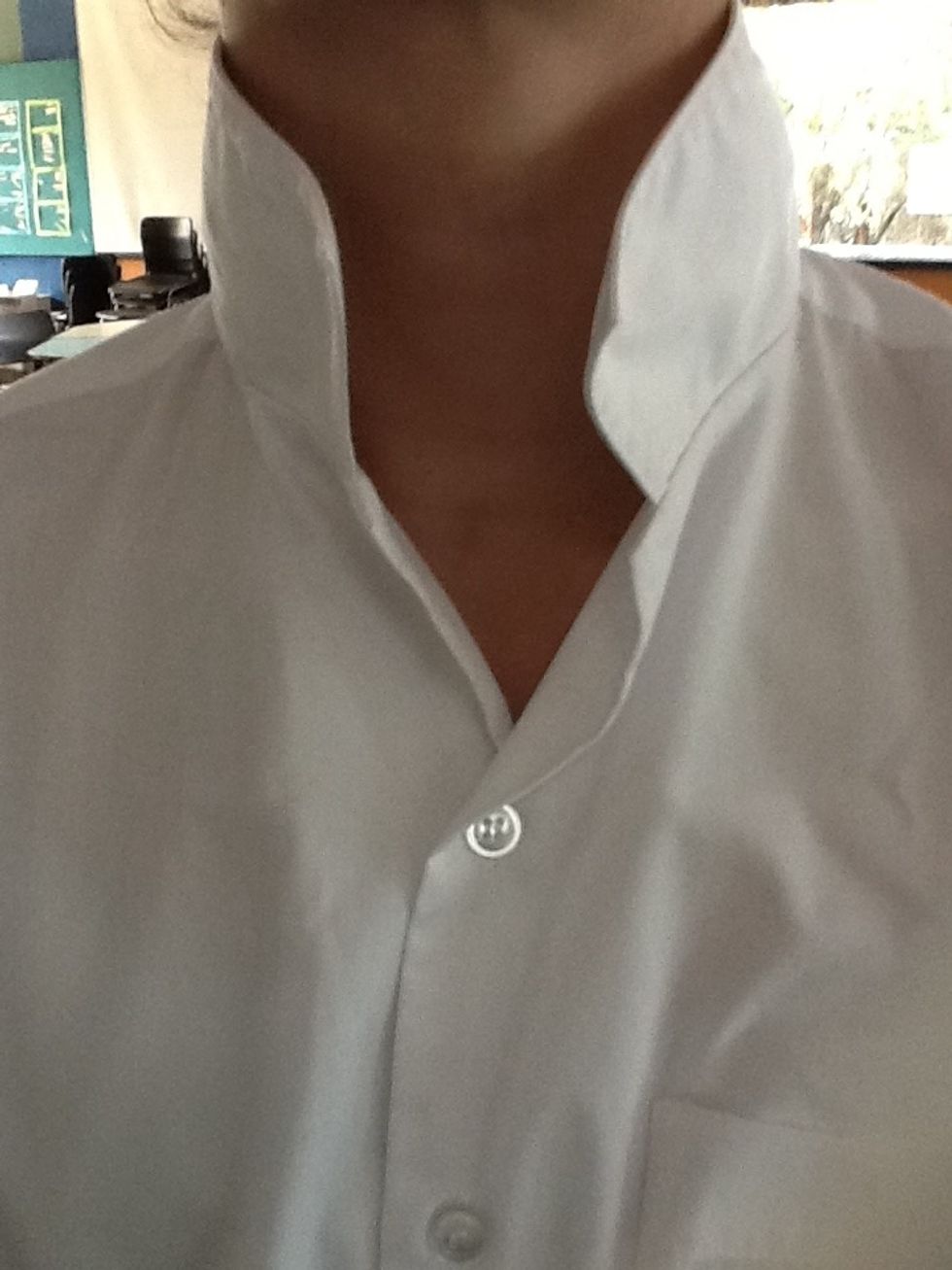 Firstly, put your collar up so it will be easier to place the tie around your neck.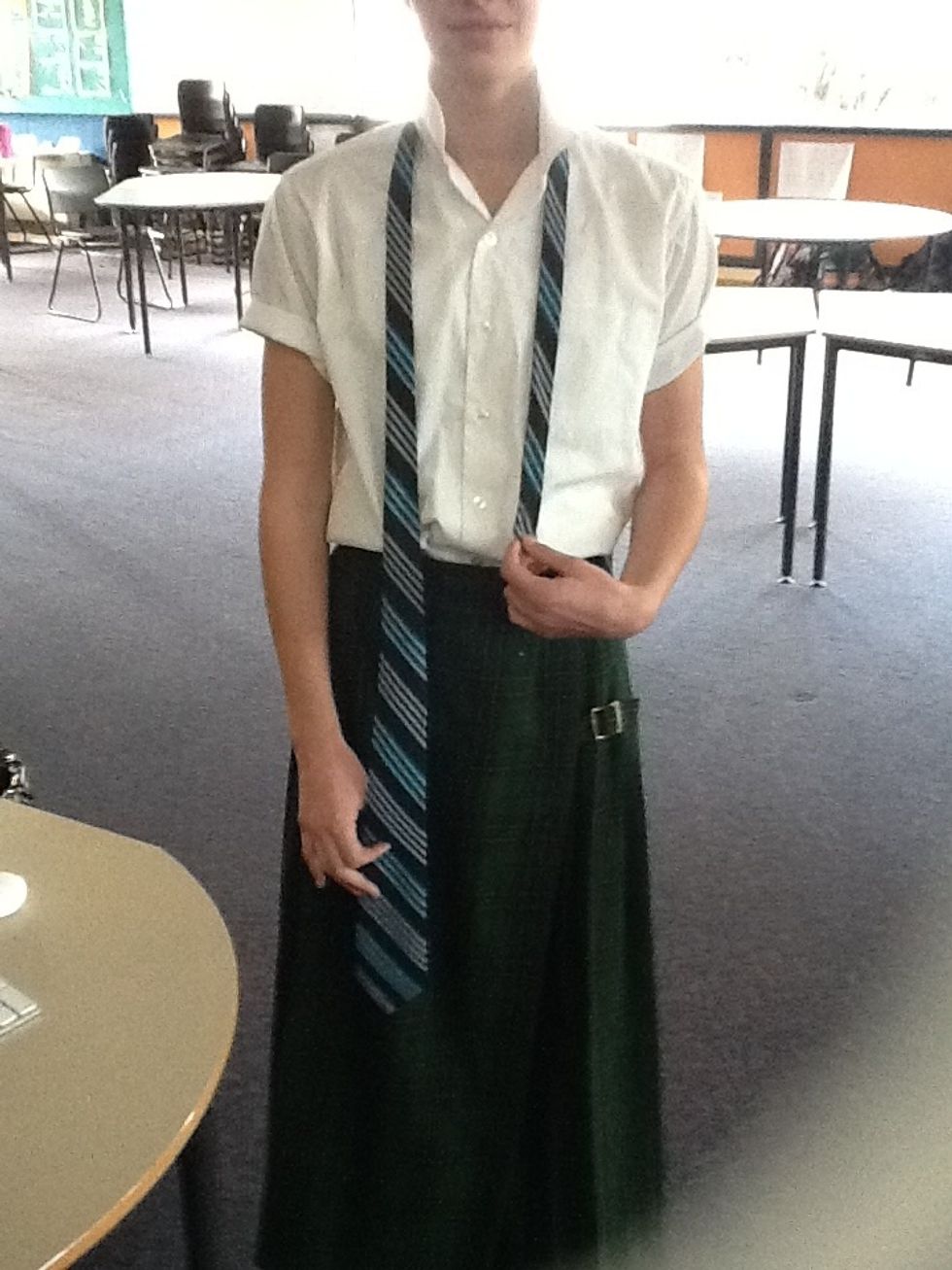 Next, put the tie around your neck, making sure the fat end of the tie is to your right side. Also make sure the fat end is considerably longer than the skinny end.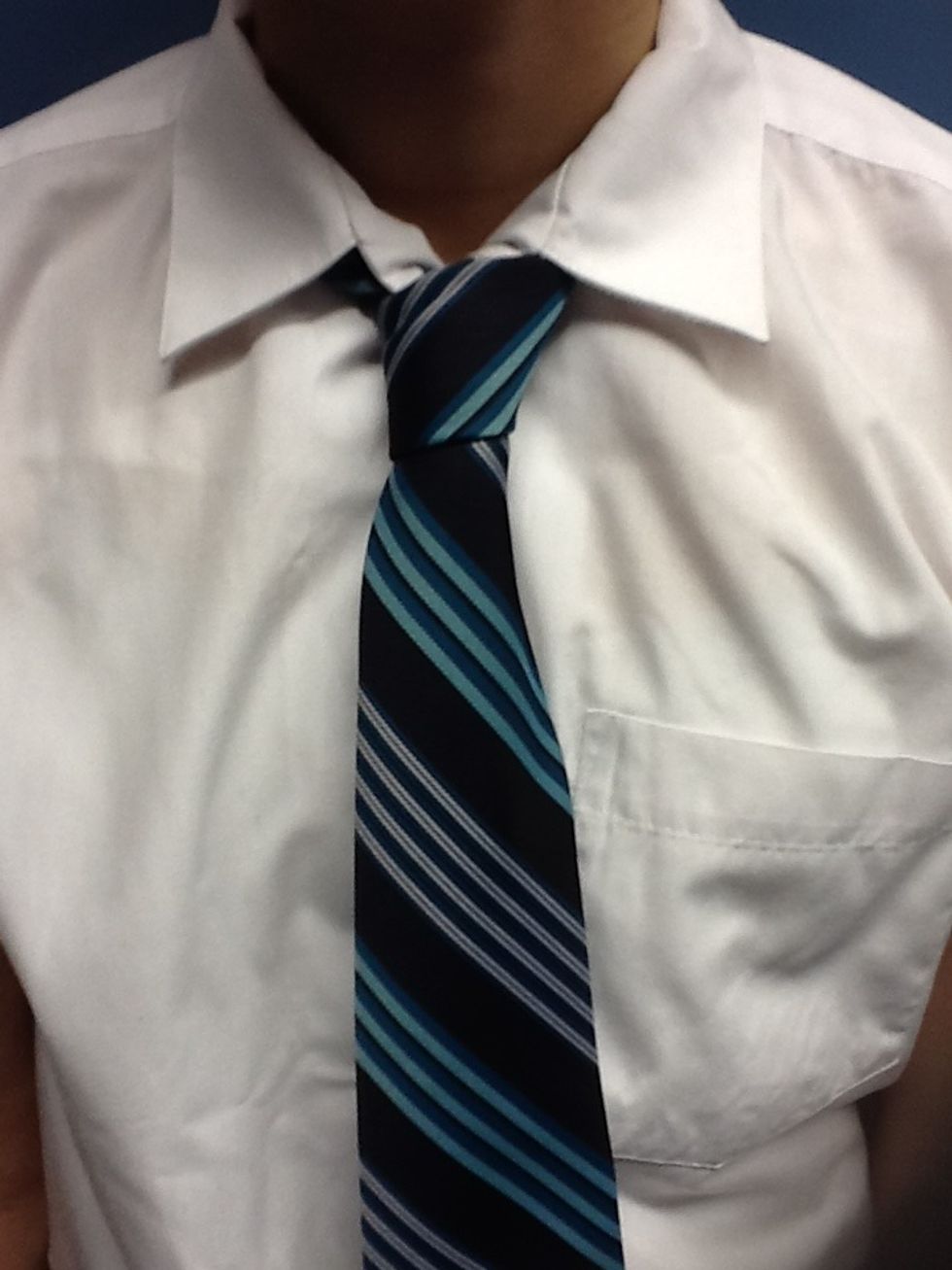 You have now successfully tied a tie. We hope it has helped you.
1.0 Tie
1.0 Shirt
2.0 Hands