This is a bracelet made with snake knots method. Read more to see how to tie a basic decorative Knot for bracelet making-snake knot.
123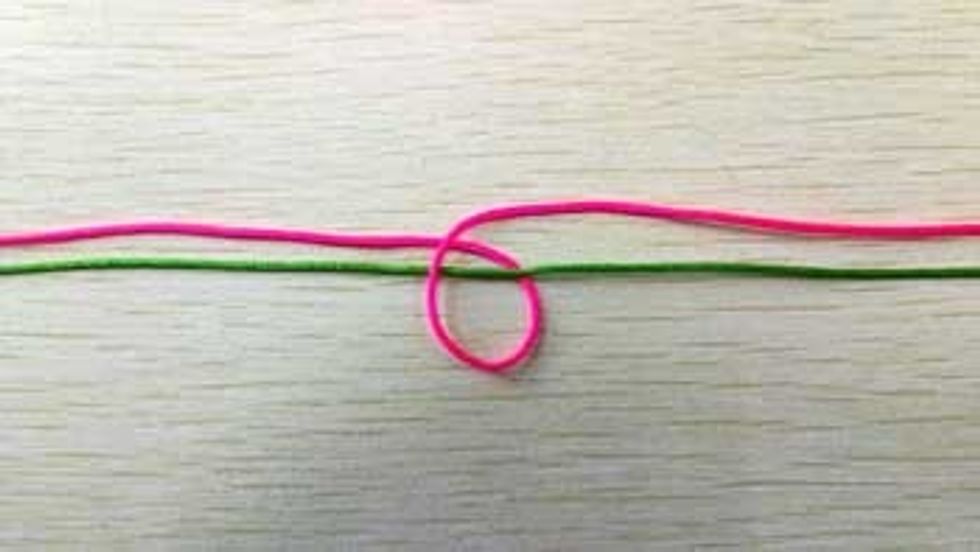 In a clockwise motion, wrap the red working cord end and make a loop and around the green cord (as shown in the picture).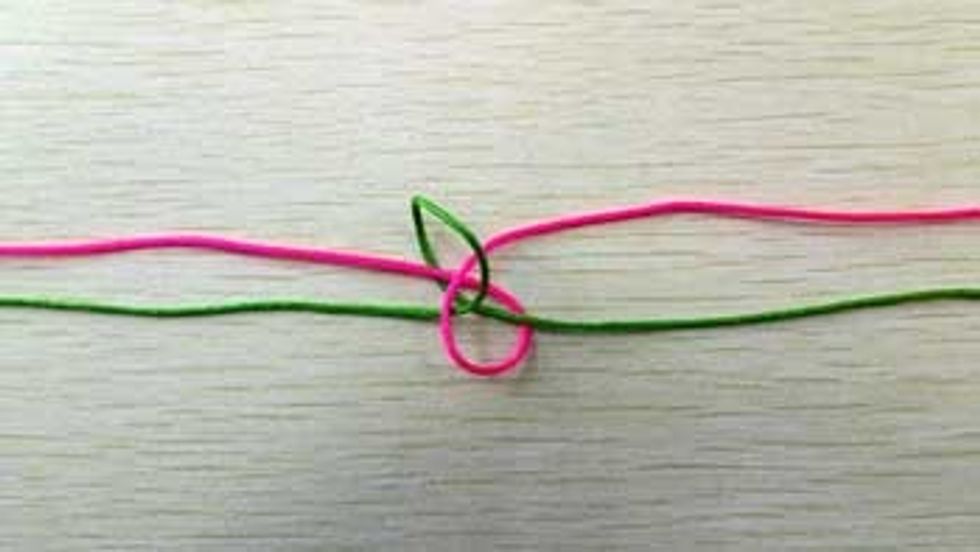 Direct the green working cord end through the loop from back to front (see picture 3).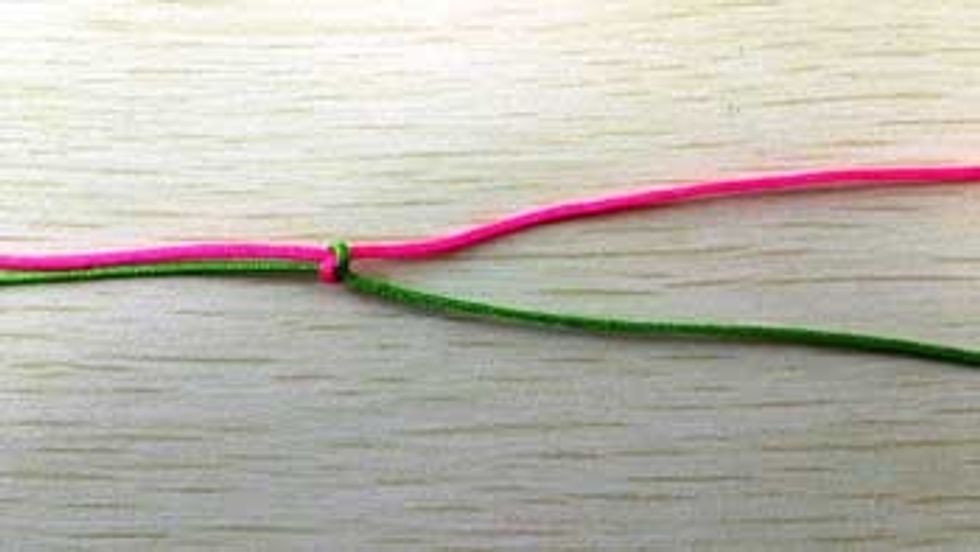 Tighten both cords.
Repeat the same steps 2~4.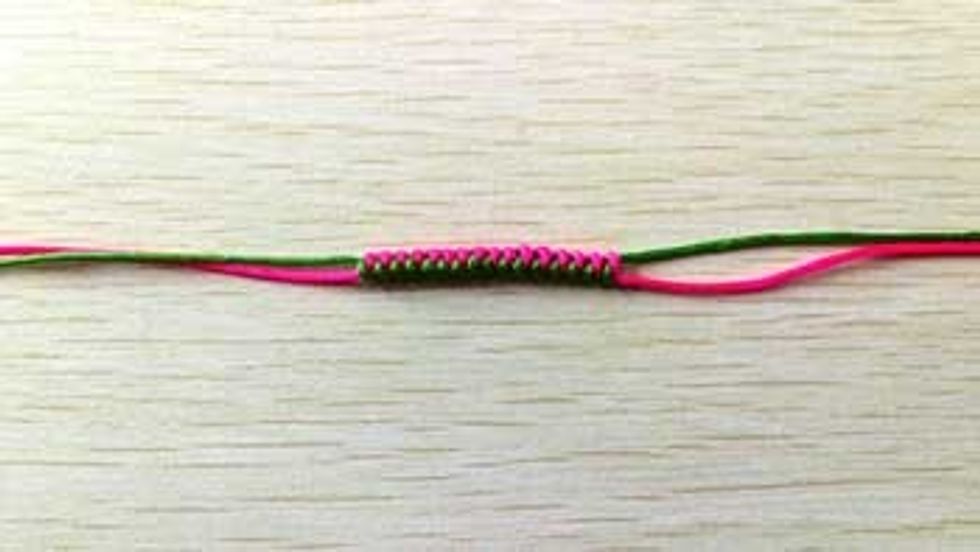 Snake Knot is finished.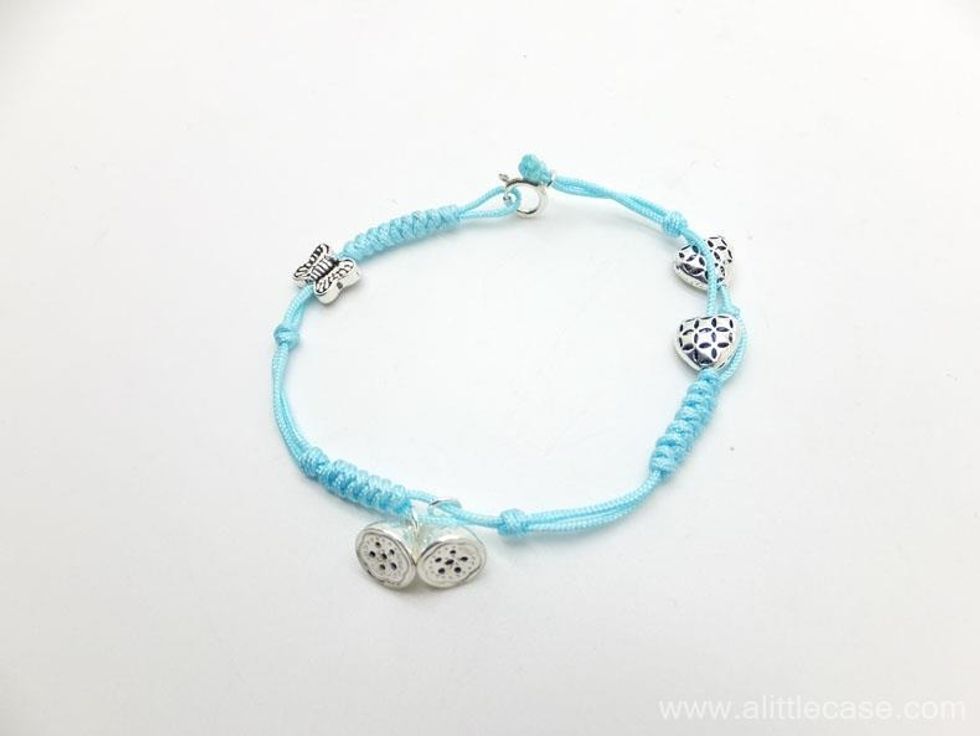 The snake knot is often adopted in the bracelets or necklaces. Is it beautiful?
The creator of this guide has not included tools