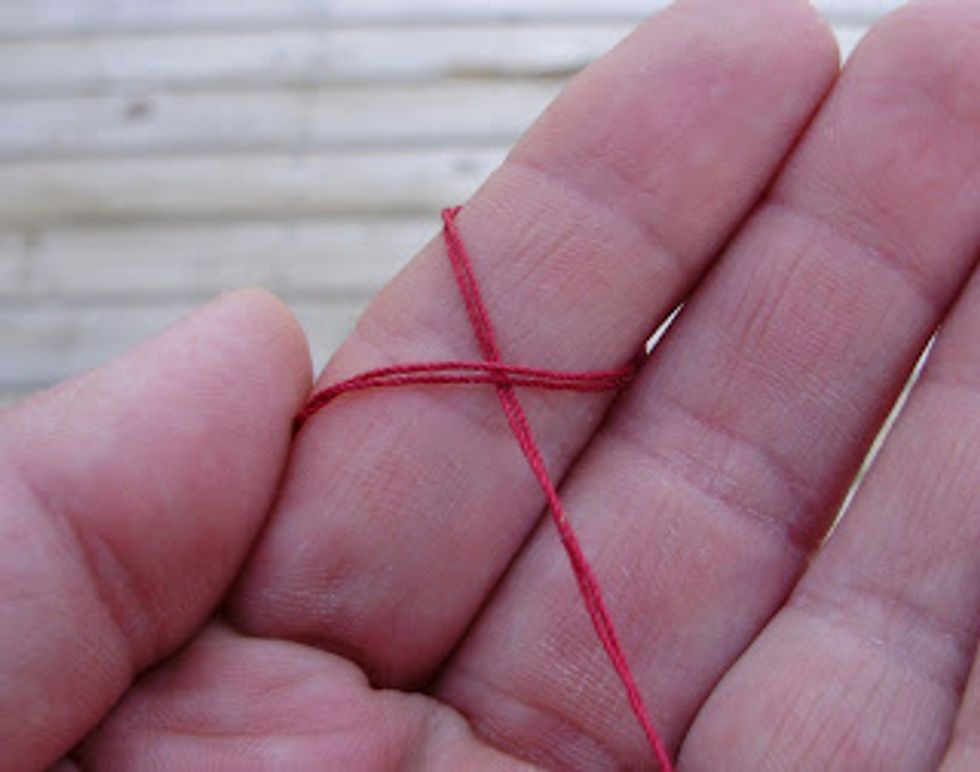 With the tails of your threaded needle, wrap around your finger and make an "X".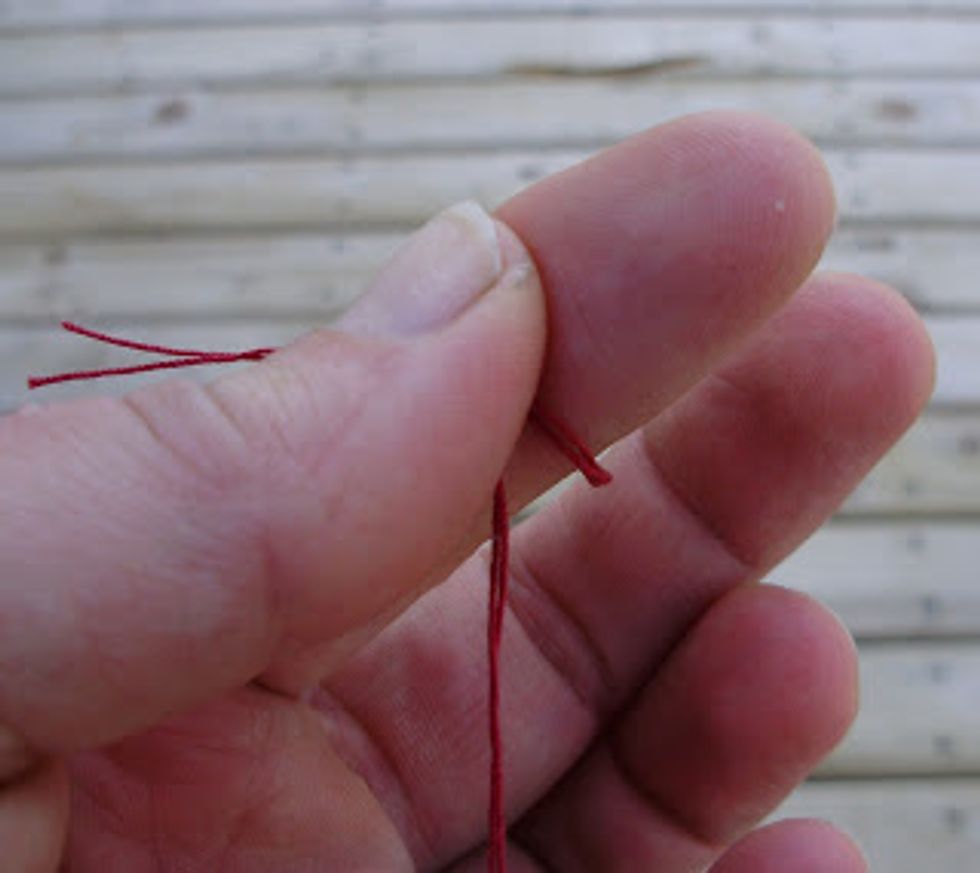 Pinch the X with your thumb.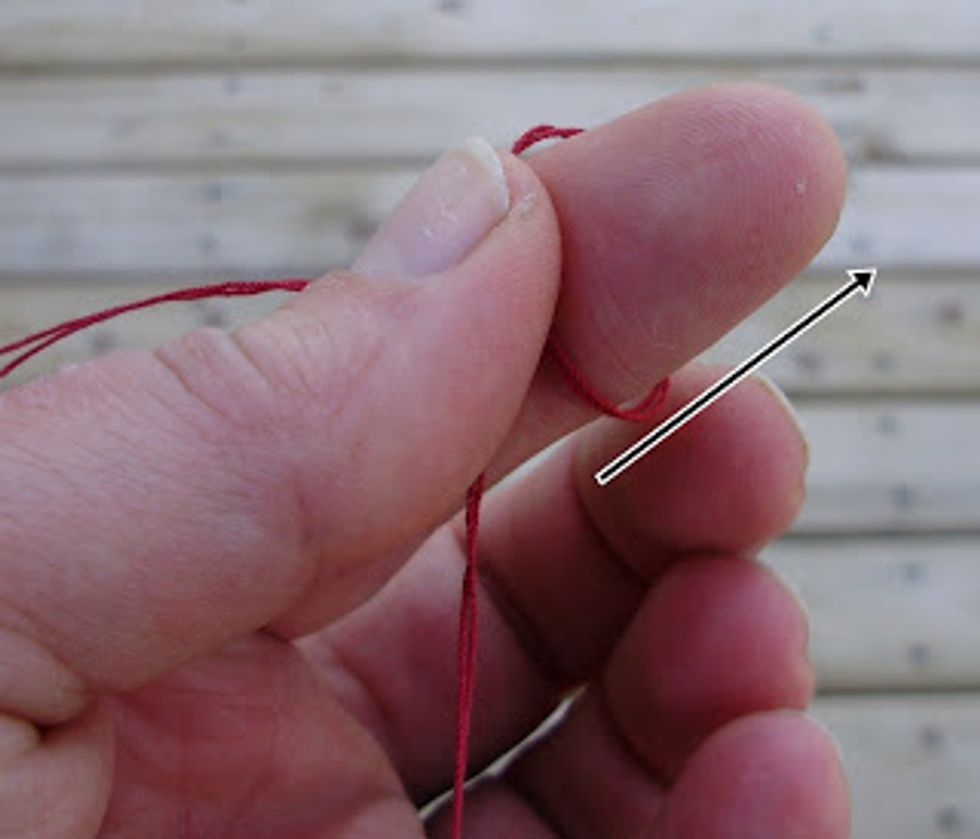 While lightly pressing the X, carefully roll the loop off of the end of your finger. Make sure to only roll in one direction, not back and forth.
Now you should have a twisty looking loop like this. Pinch at the edge of the loop from the side with the needle. Pull with your other fingers on the other end until the strings bunch up into a knot.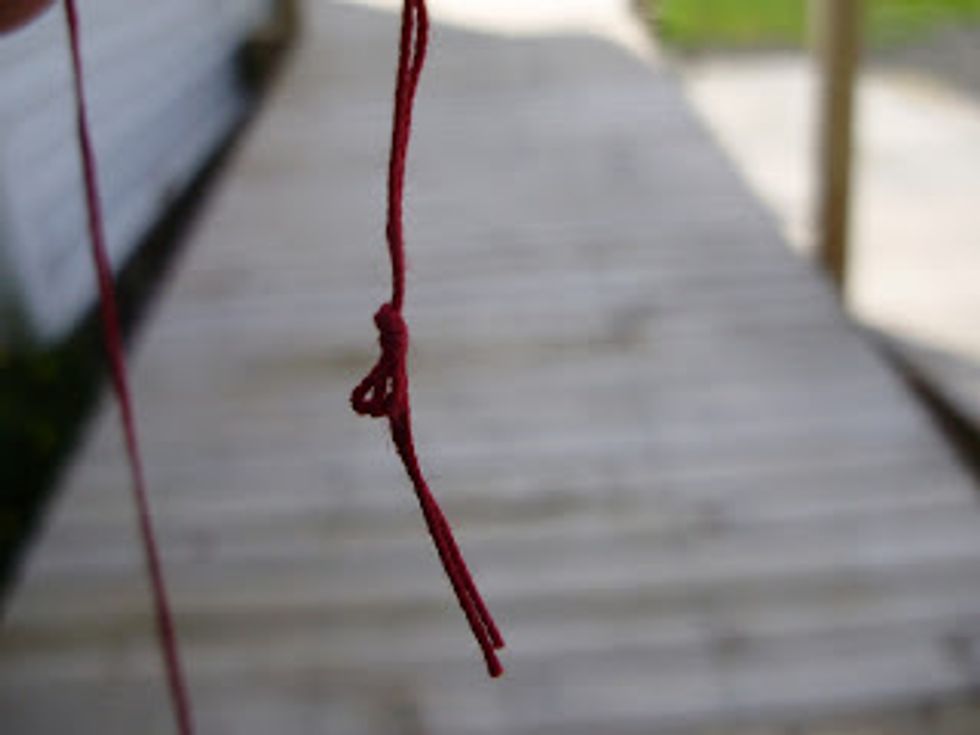 Now you have your knot or thread goober! This big knot will help the string from pulling through your fabric. You will be able to hide it in the inside of your sewing later.
1.0 Thread or Yarn
1.0 Needle