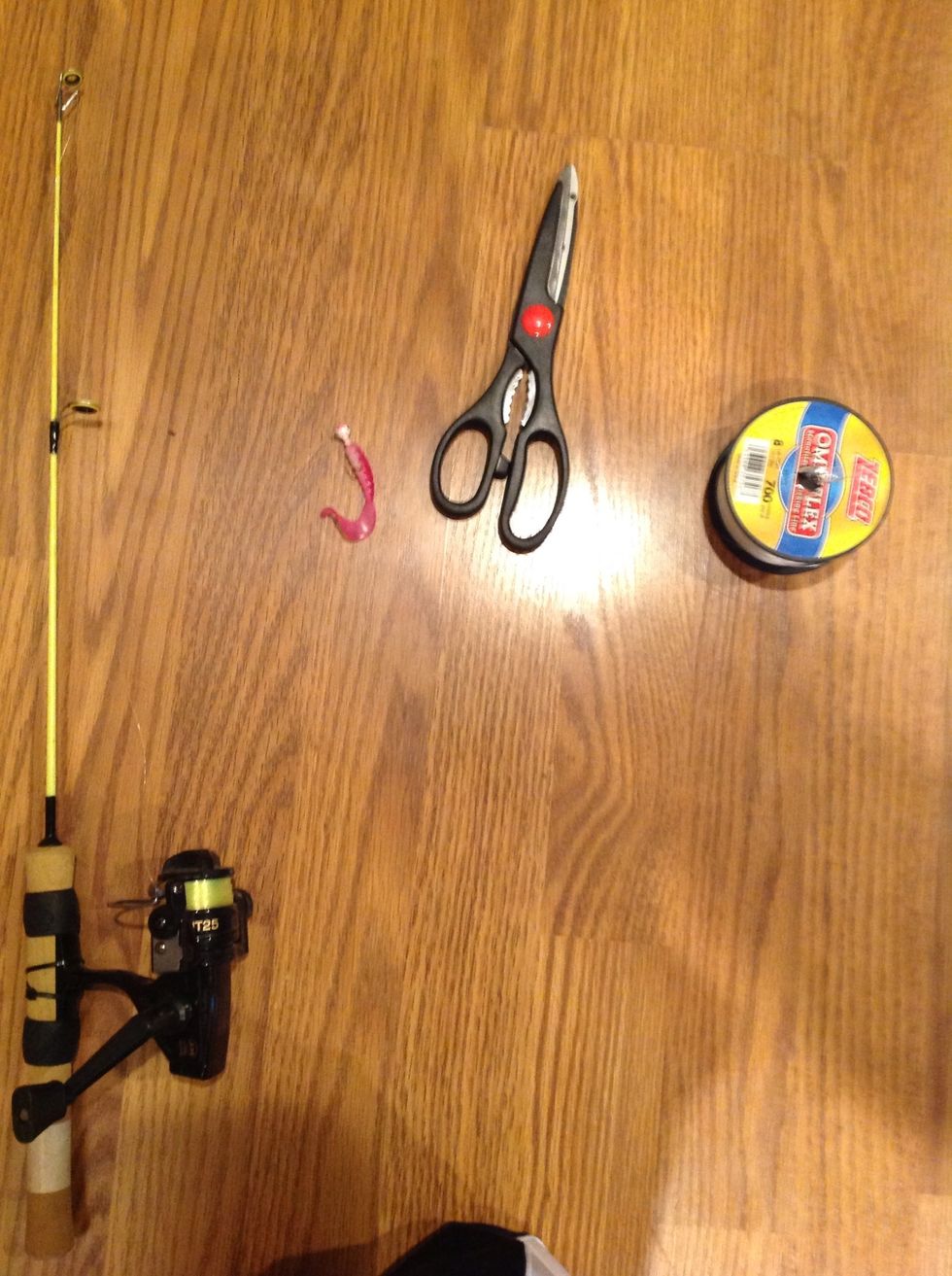 First, you will need a fishing pole. If your pole does not have line on it you will need fishing line. You will also need a fishing hook.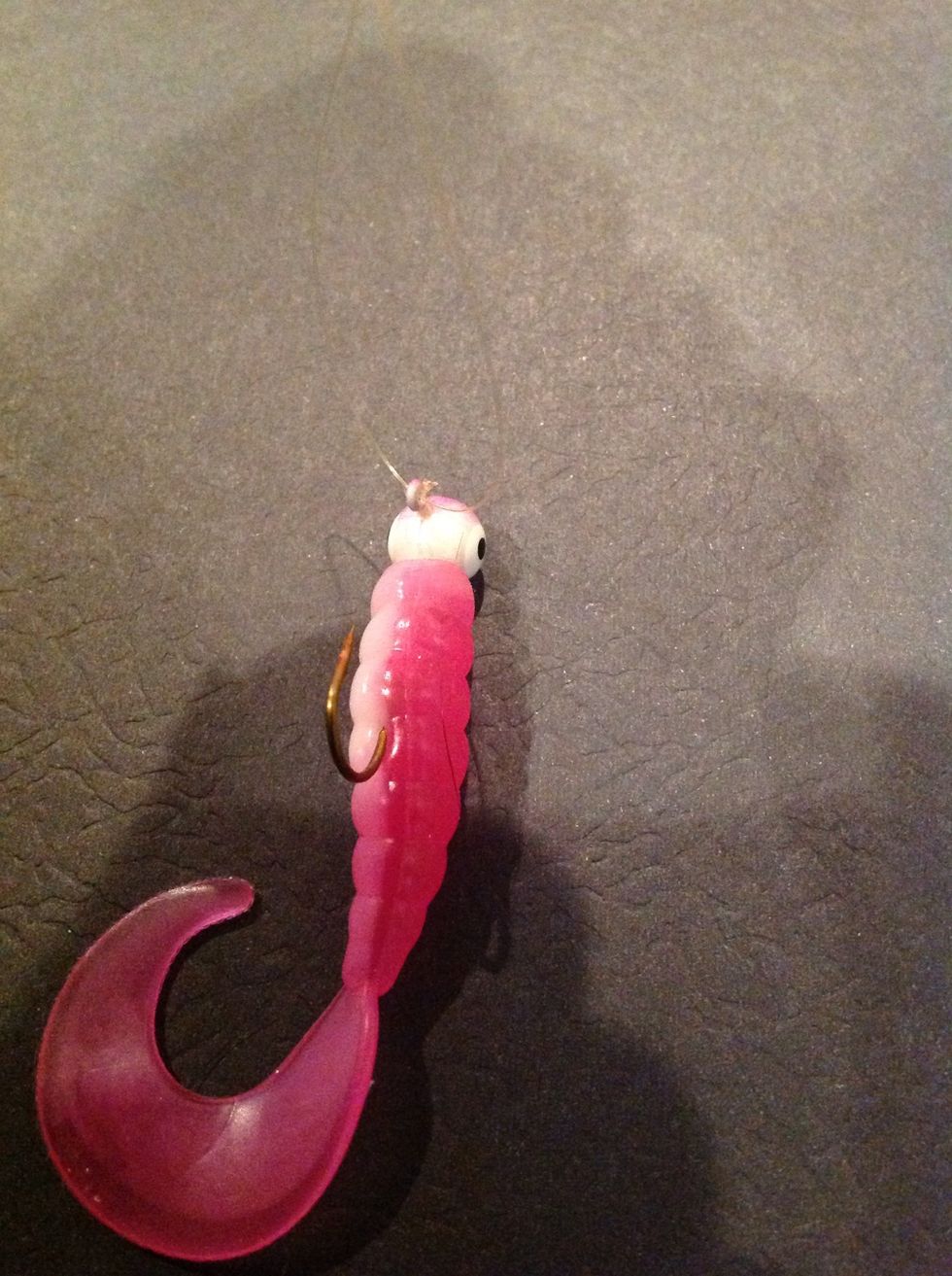 Put the line though the eye of the hook and pull it through about 4 inches.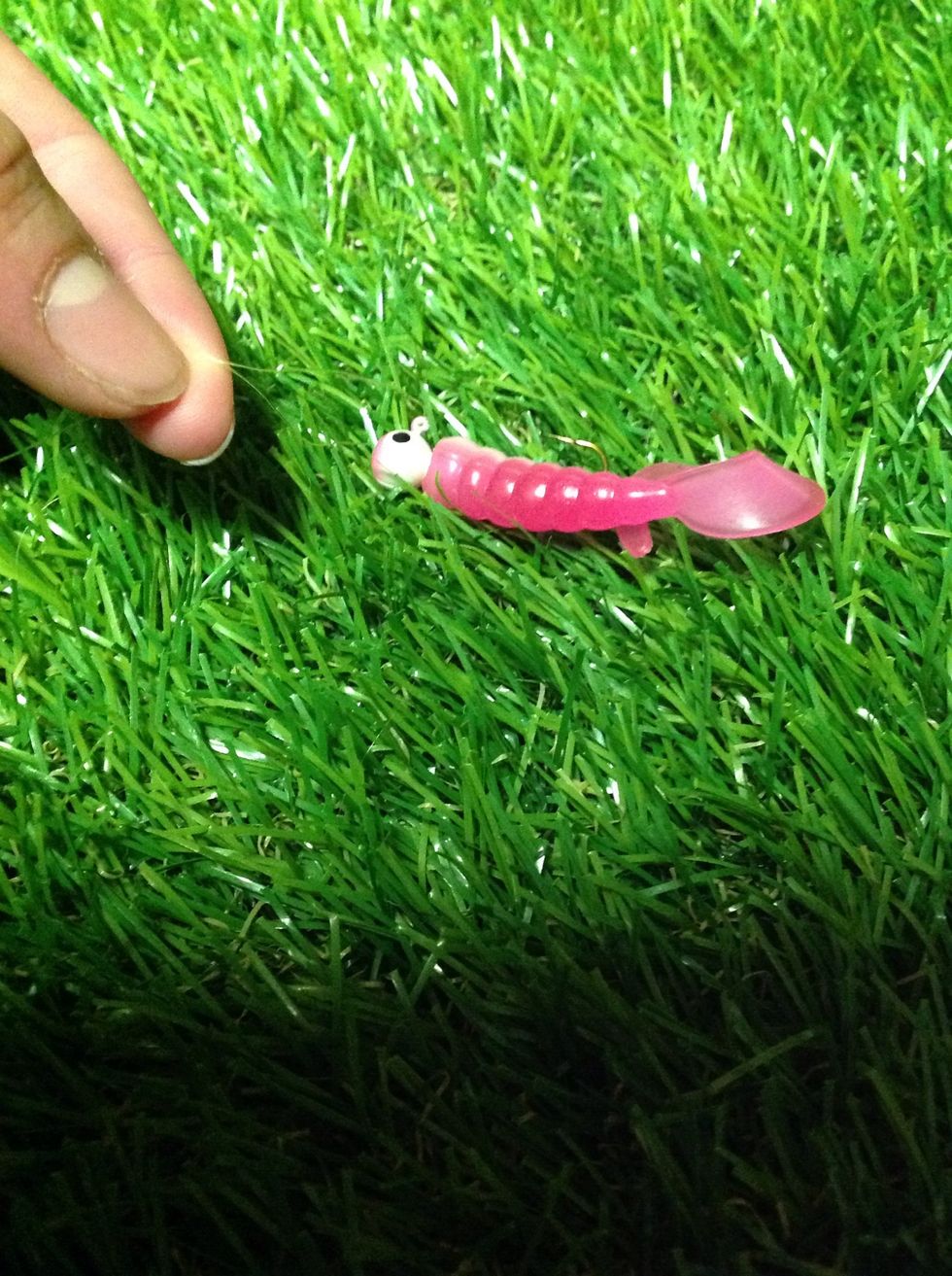 Take both end of the line and put them together.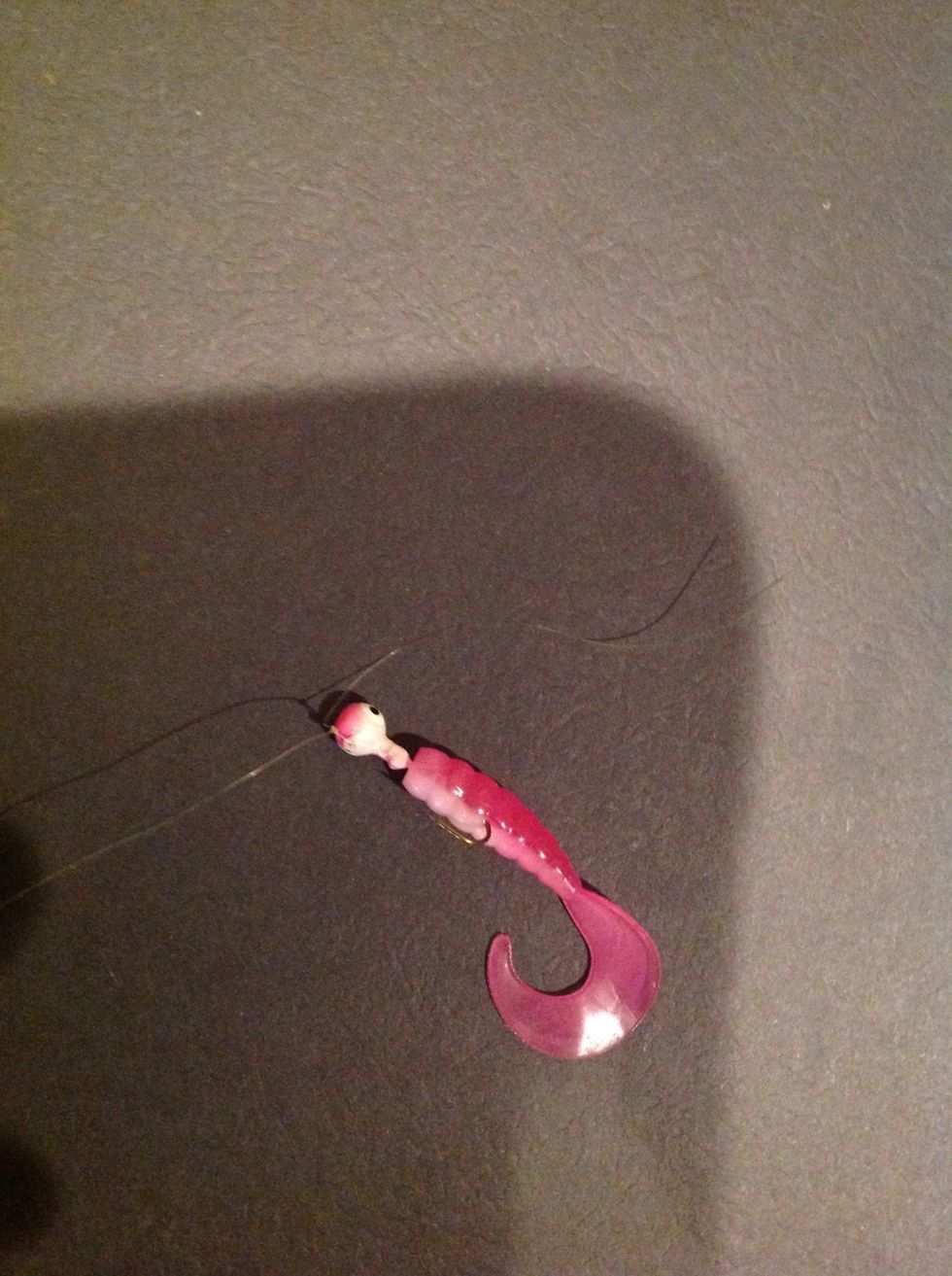 To double check your work, pull tight.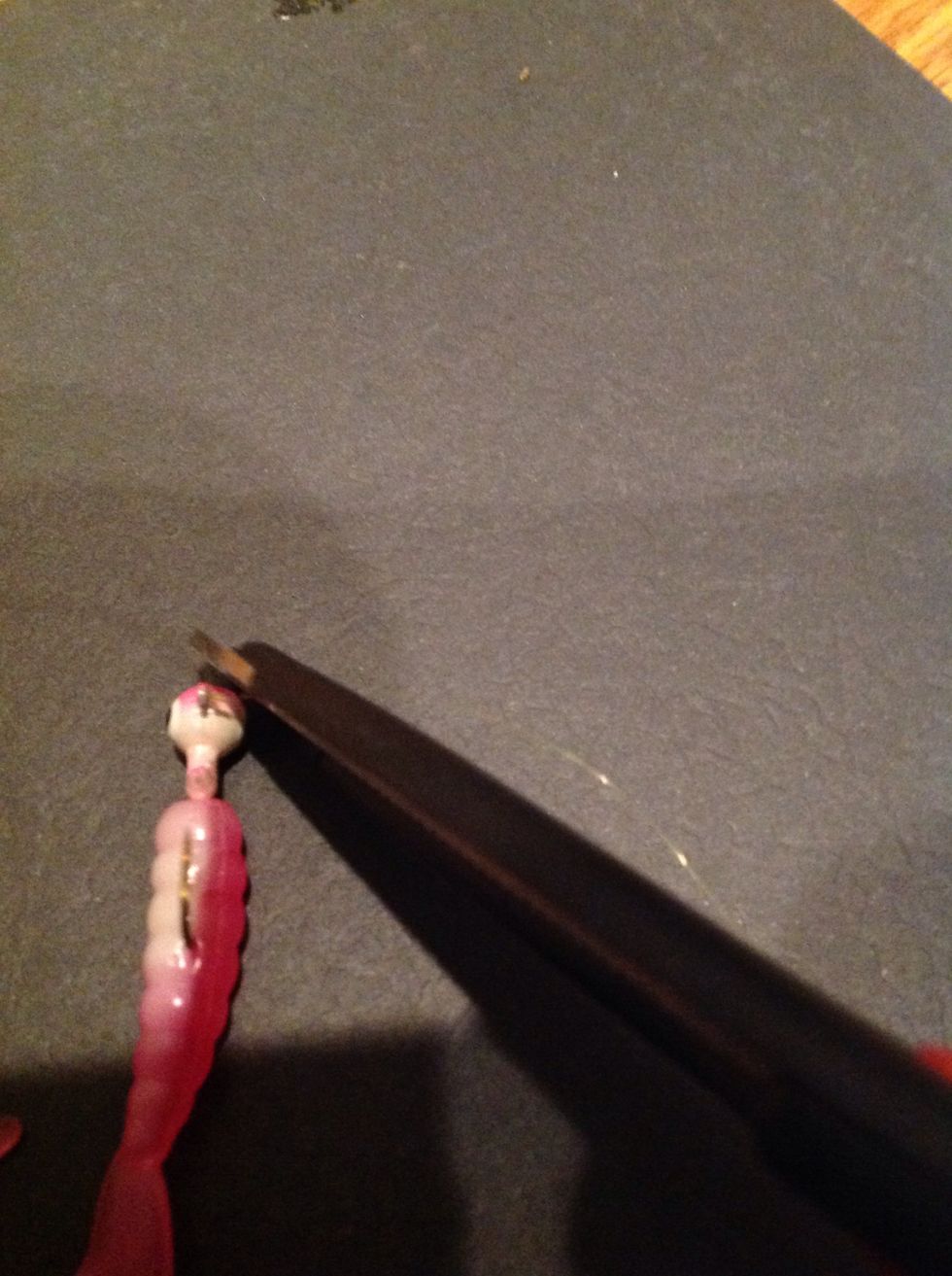 Cut the end of the line off.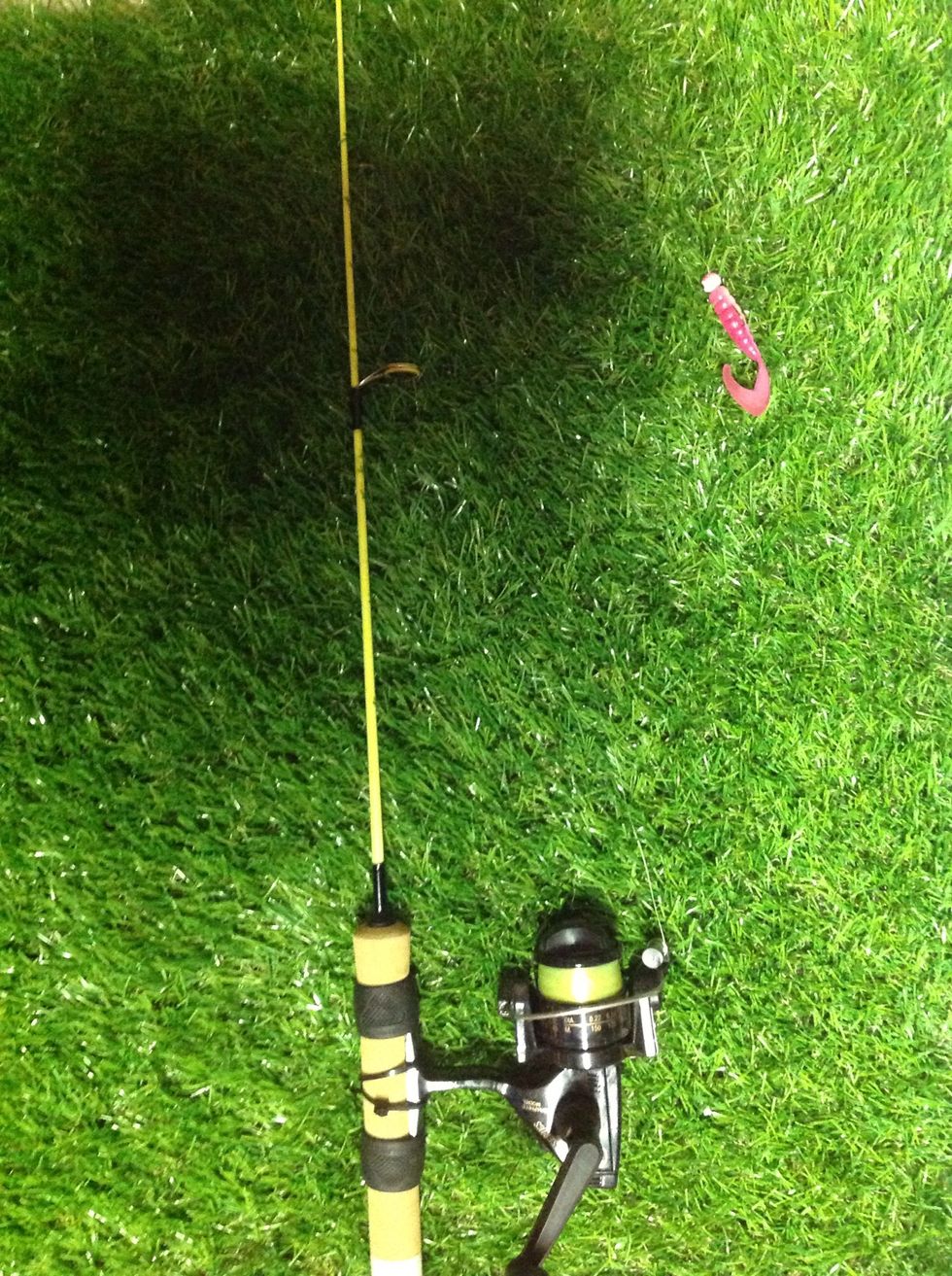 Fishing hook
Fishing pole with line
Hands
Scissors