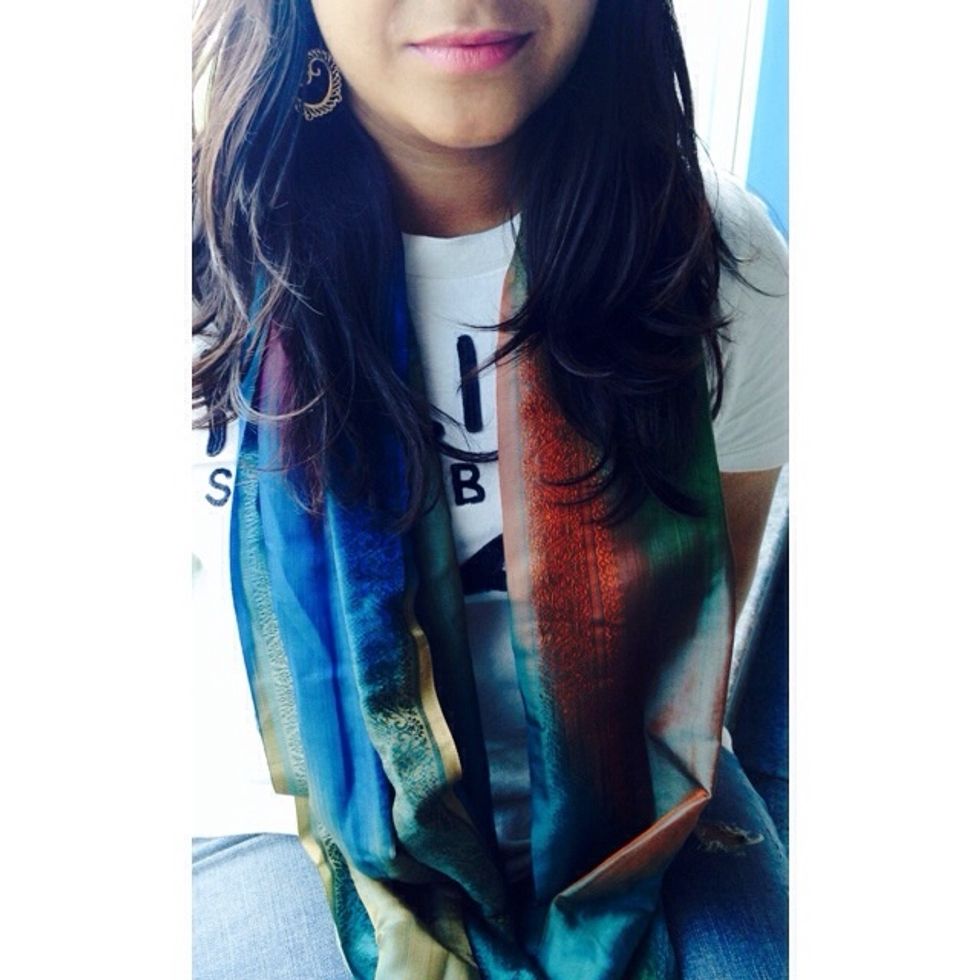 Drape the scarf around your neck like so.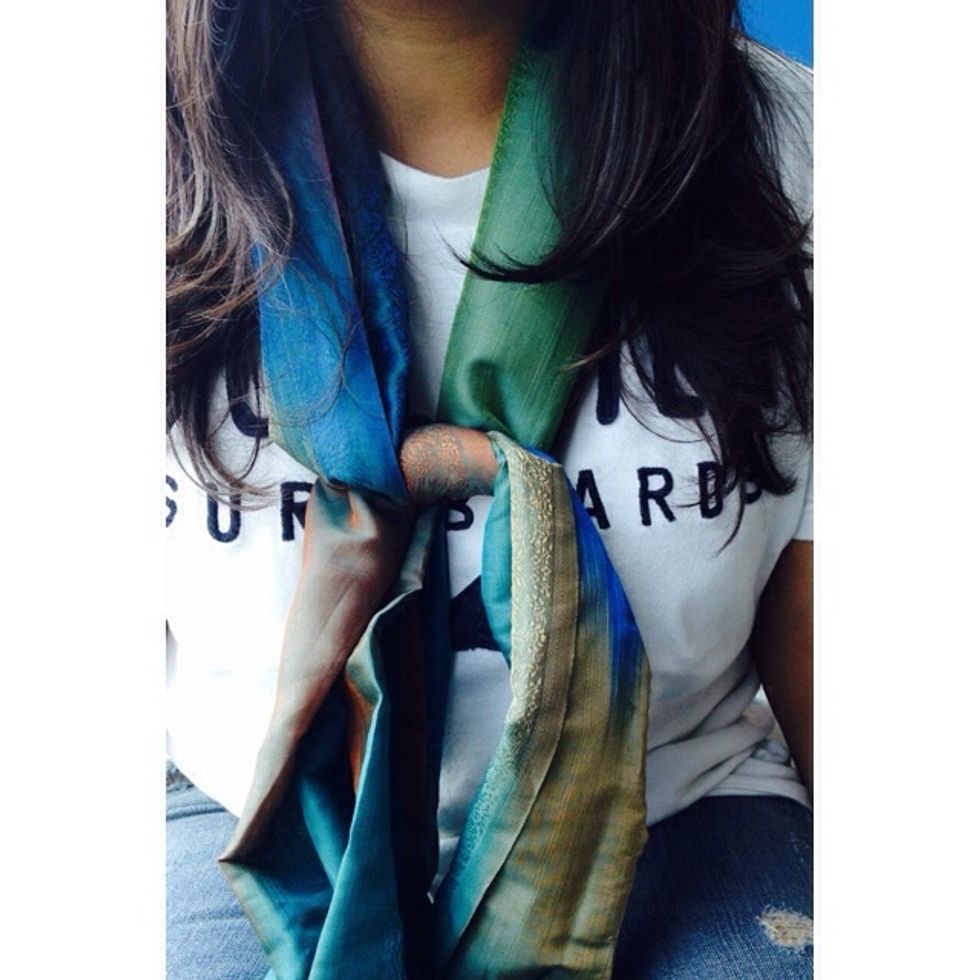 Tie the scarf like you would when you begin tying your shoes. However big you make your loop now will be about the size of the final braided loop.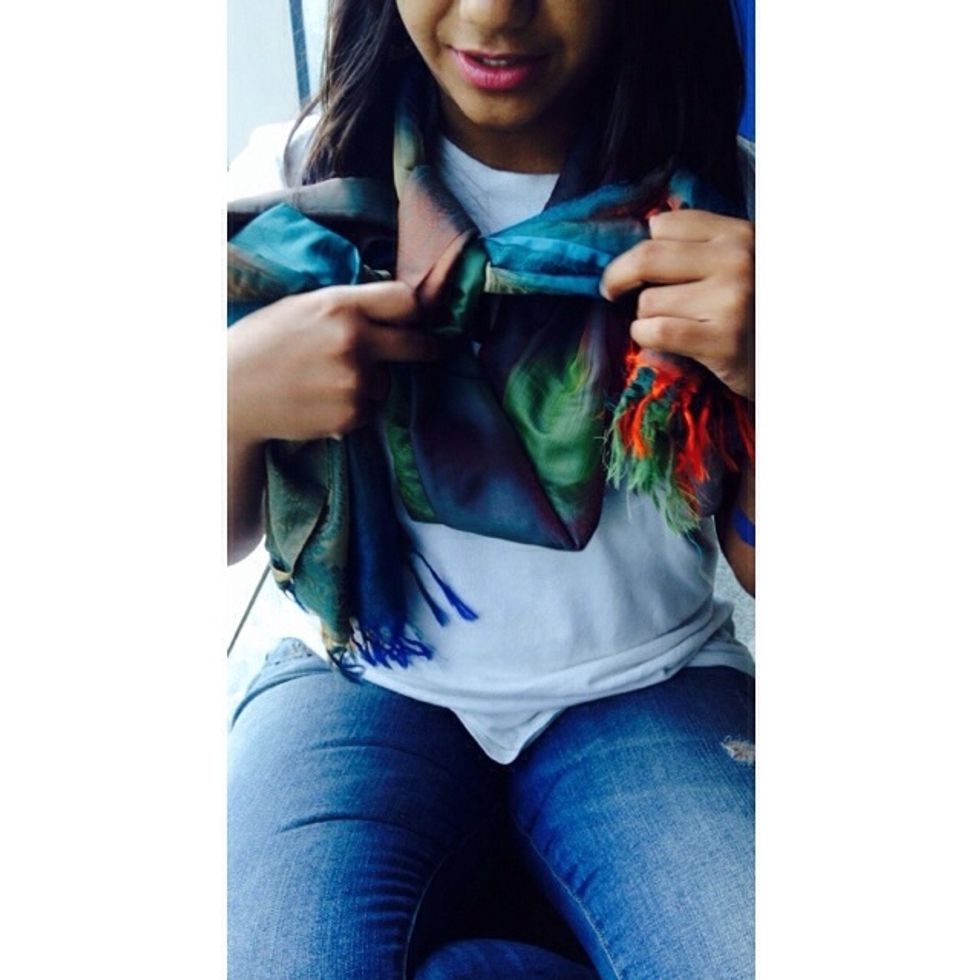 Pull it up to one side of your neck. So that you have three parts to the scarf.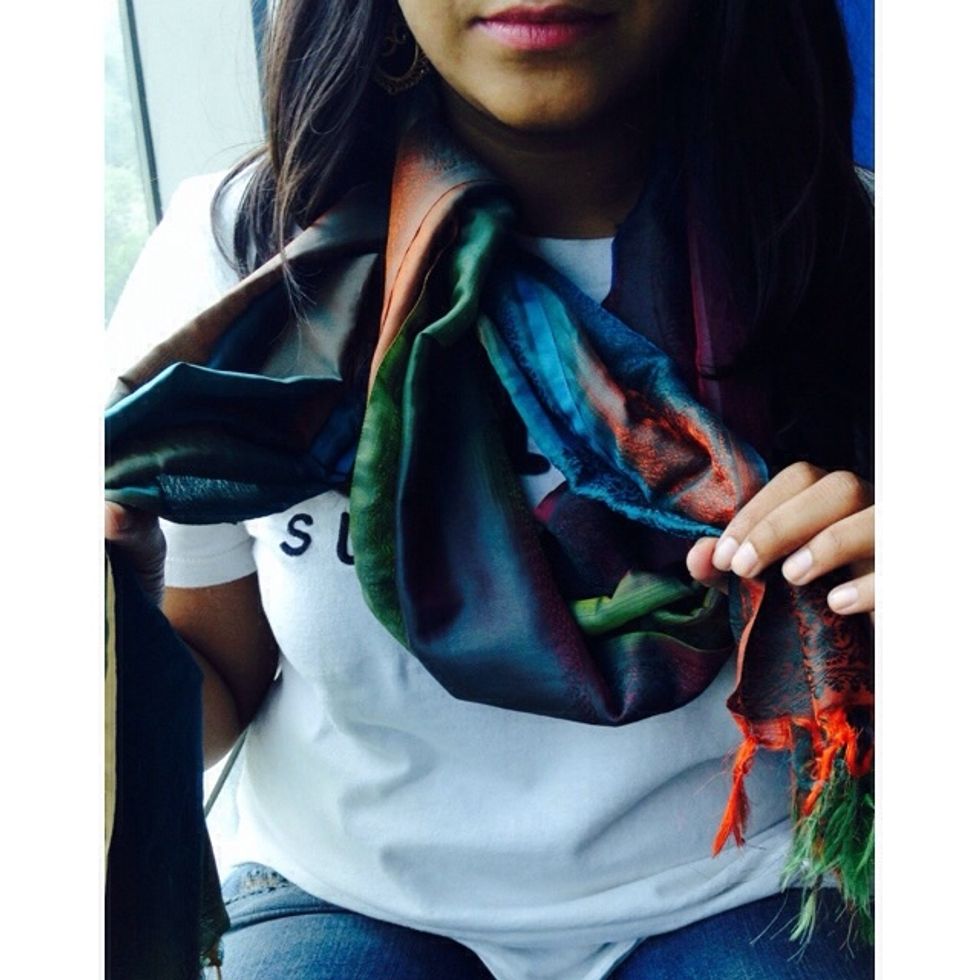 Like that. Once you have three parts. You can braid it normally like you would do to your hair.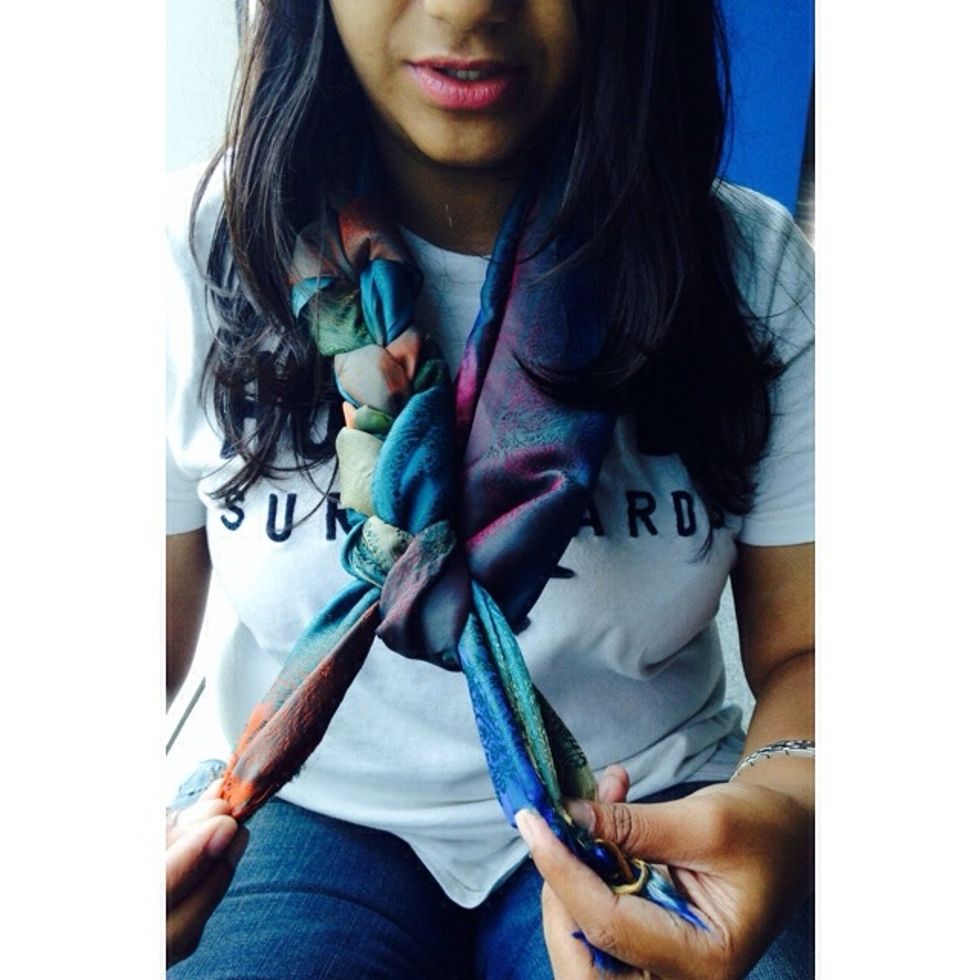 Keep braiding!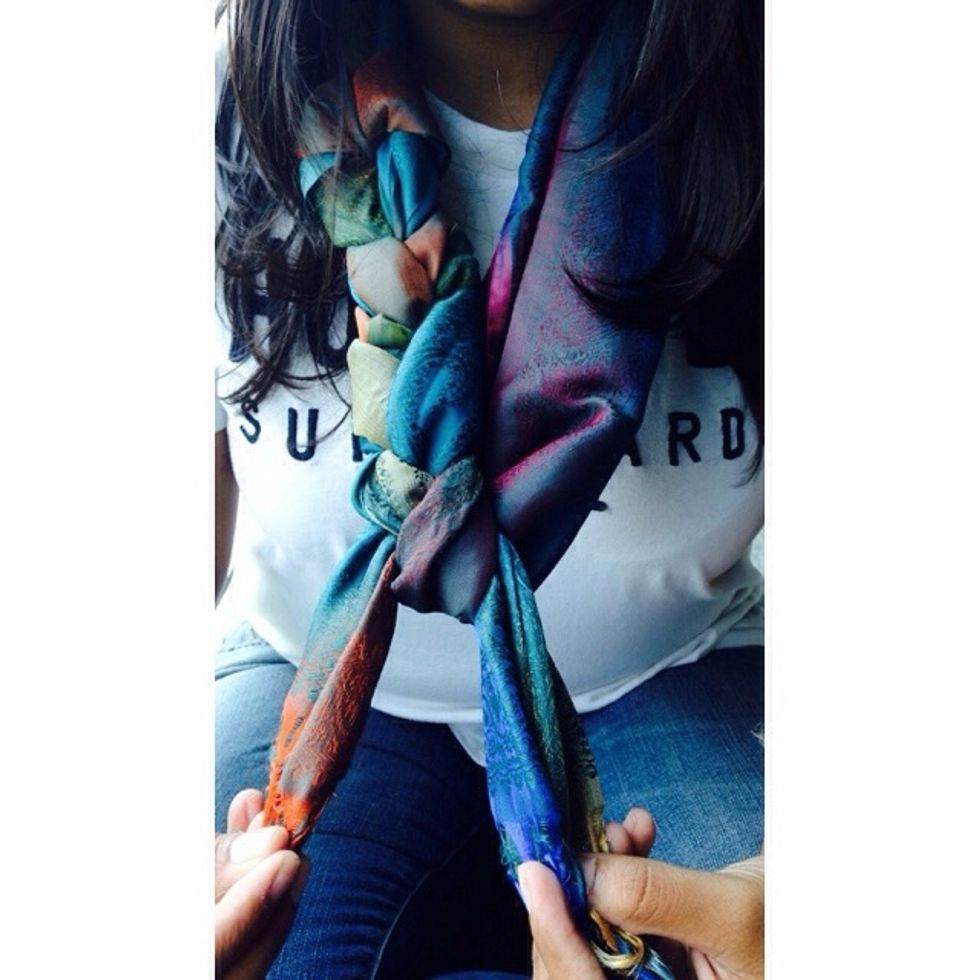 Once you're left with a tiny bit that cannot be braided anymore - tie a knot and take it back up to your neck so that your hair hides it.
8. When it is finished you will have a lovely braid! Fluff it a little to make the braid look just how you want it, and you're done!