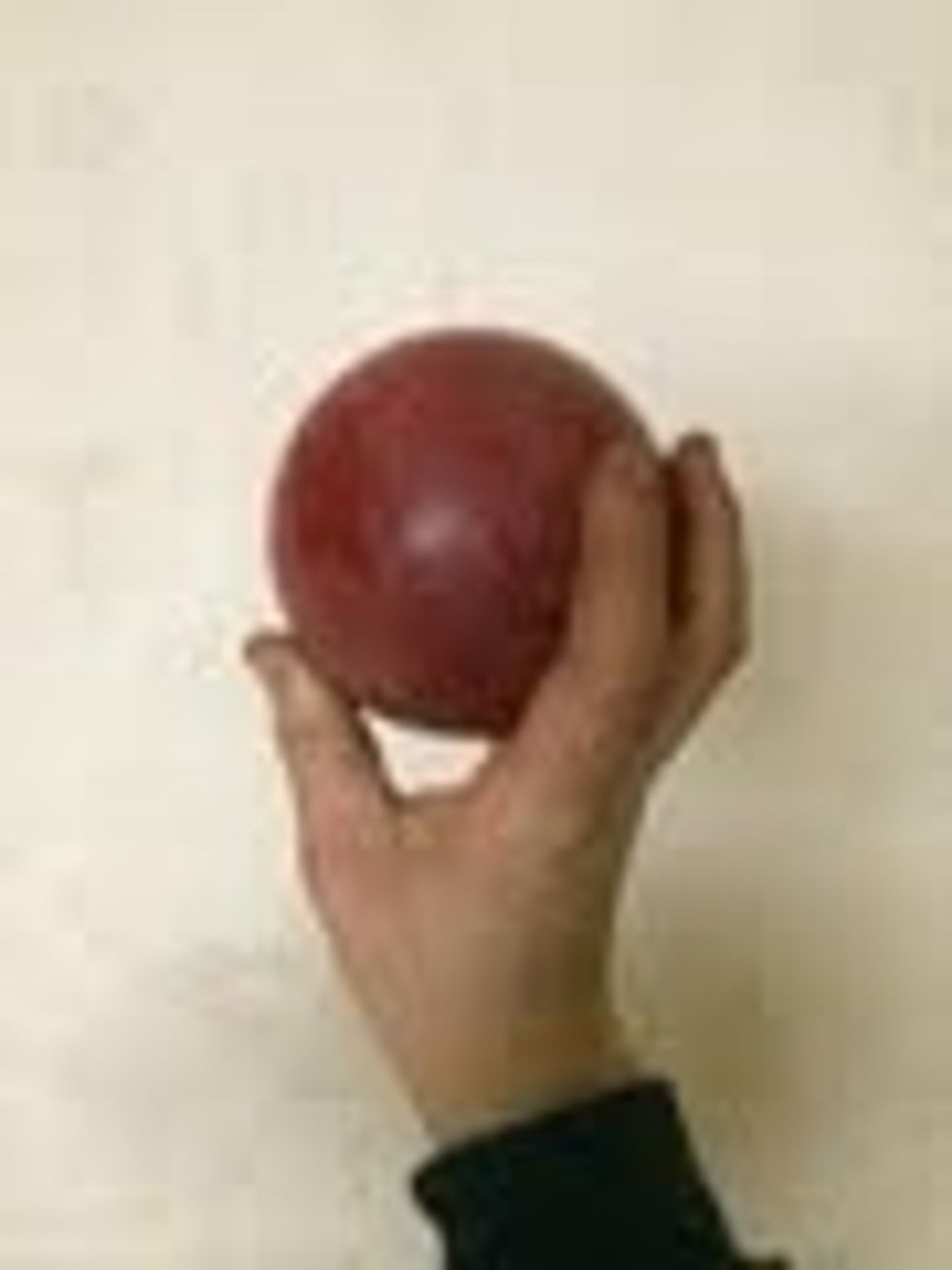 Hold the shot-put like this.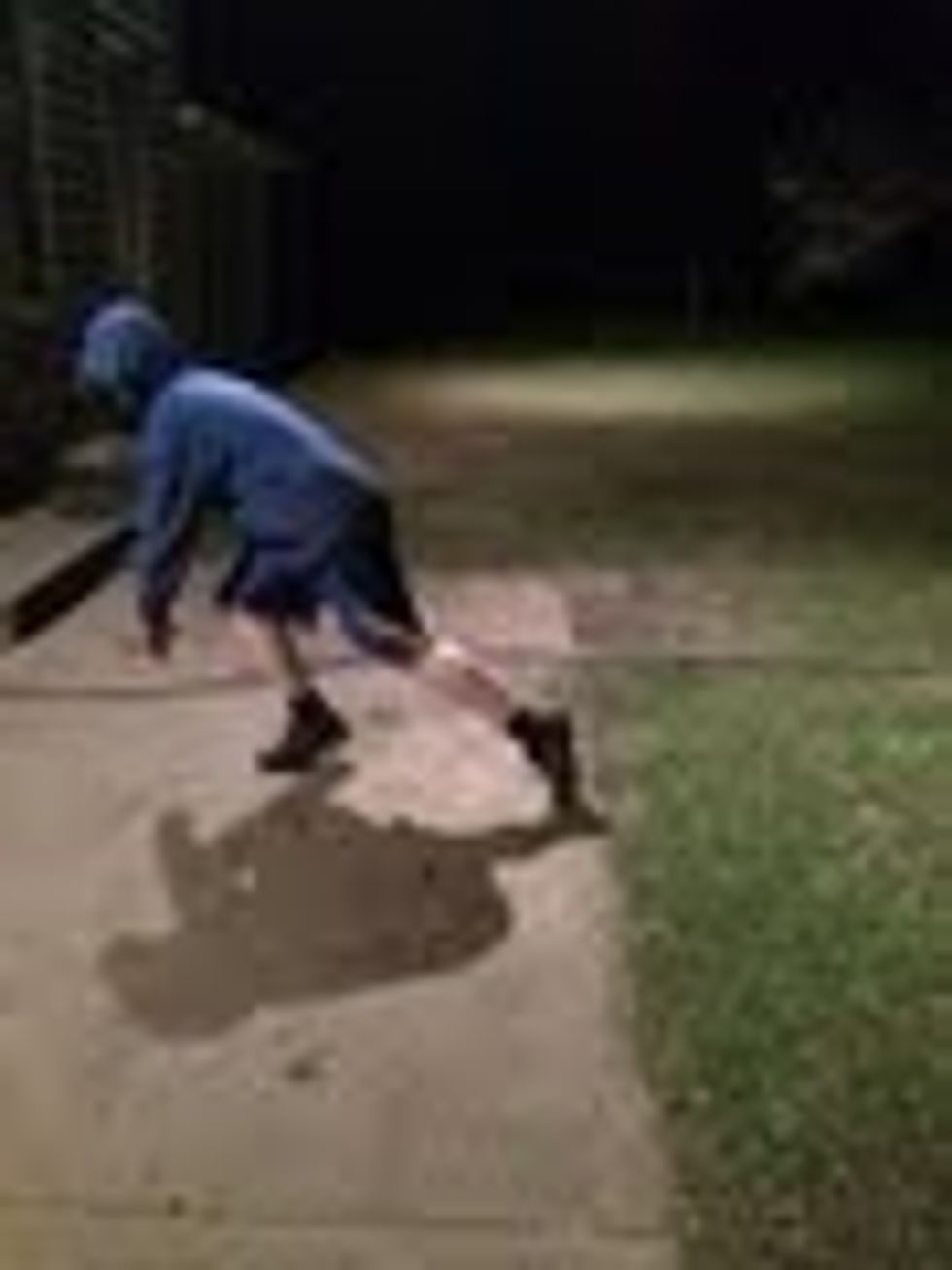 Get into the power position like so. Make sure to stay on your tippy toes!!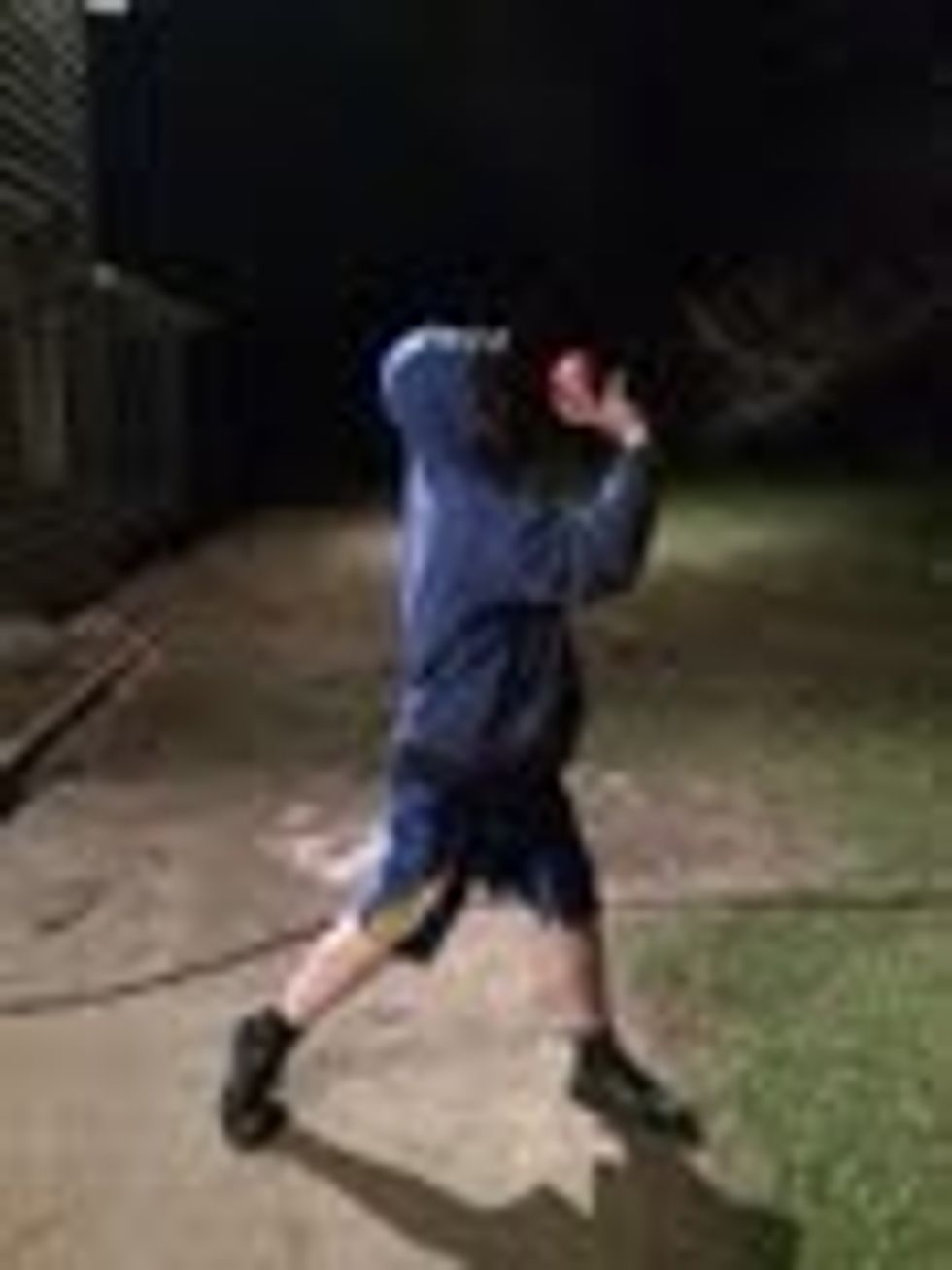 Turn your legs forward and push upward. Use your other arm and whip it to get more power and length on your throw..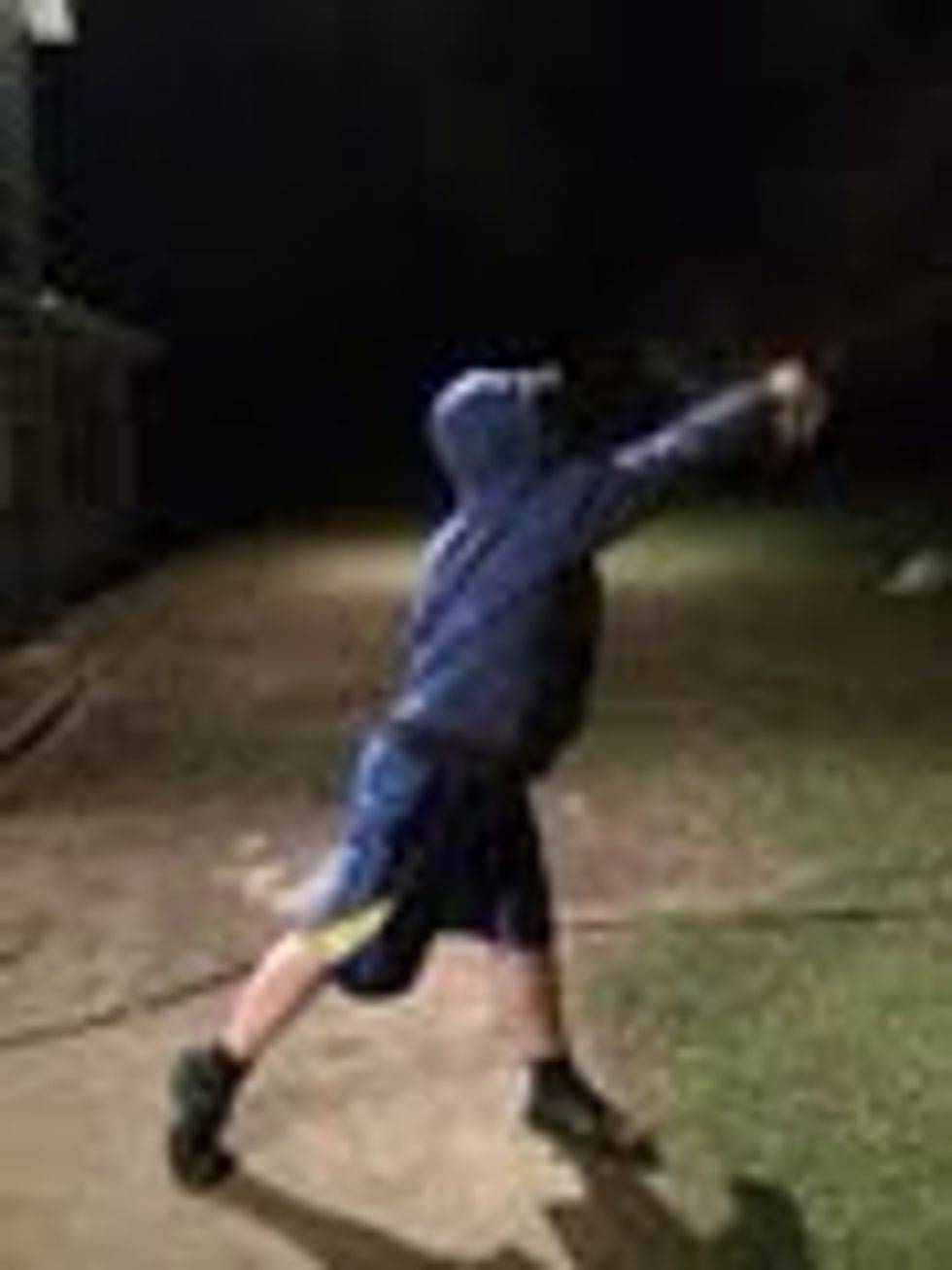 Thrust and extend your arm outward while pushing the shot-put outward.
1.0 Shot put
1.0 Flat surface to throw on