Inexpensive birthday party geared towards the children instead of the adults and the birthday girl loved it so much she wants another one!
16
Table Decor The dog bowls were adorable and a dollar a piece. The bowls were filled with "puppy chow" a recipe from the Internet. Placemats were newspaper. The runner was stamped shipping paper.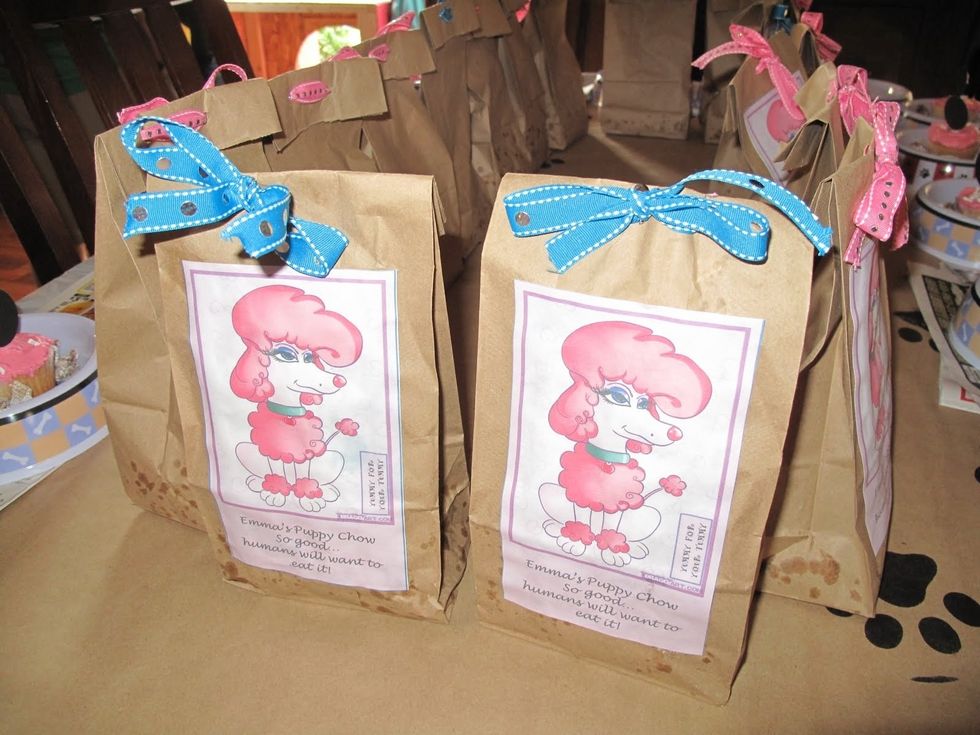 Gift bags- brown lunch bags and the picture was my attempt to make it look like a dog food bag. I filled the bags with puppy chow mix. I used a hole punch for the ribbon. So cute!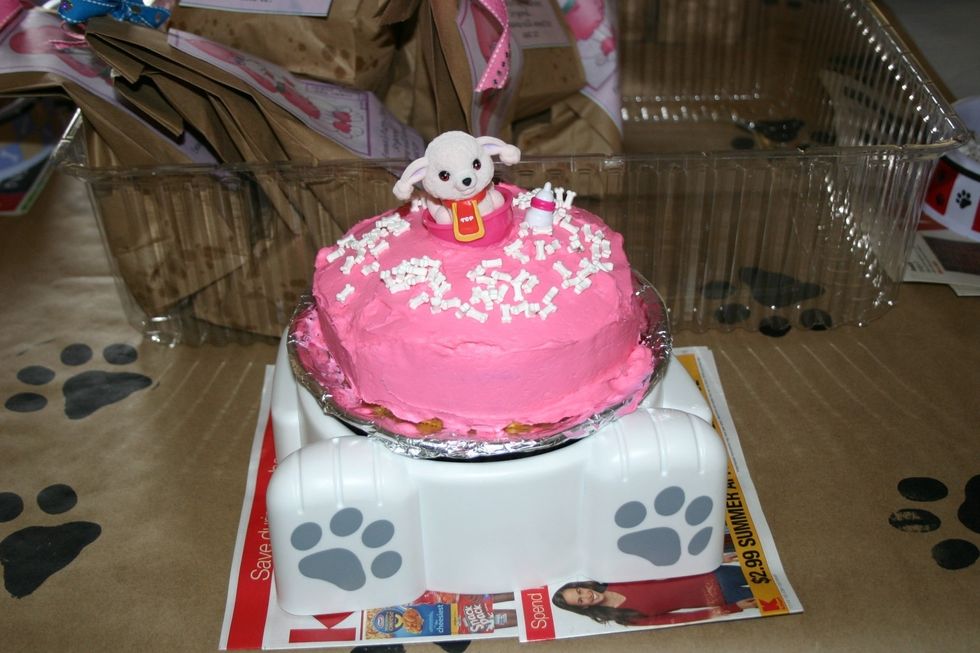 The birthday girl got her own homemade cake and a bowl different from all the others. The guests had cupcakes with homemade flags made with puppy stickers.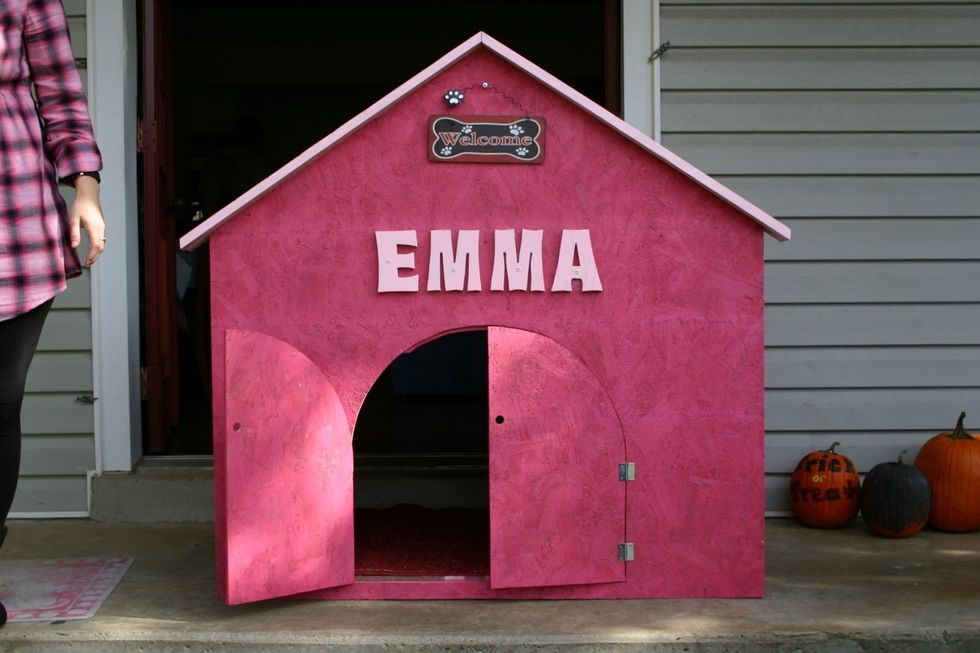 The entrance - this was supposed to be made from a card board box but my husband went a little overboard. The kids crawled through to go inside.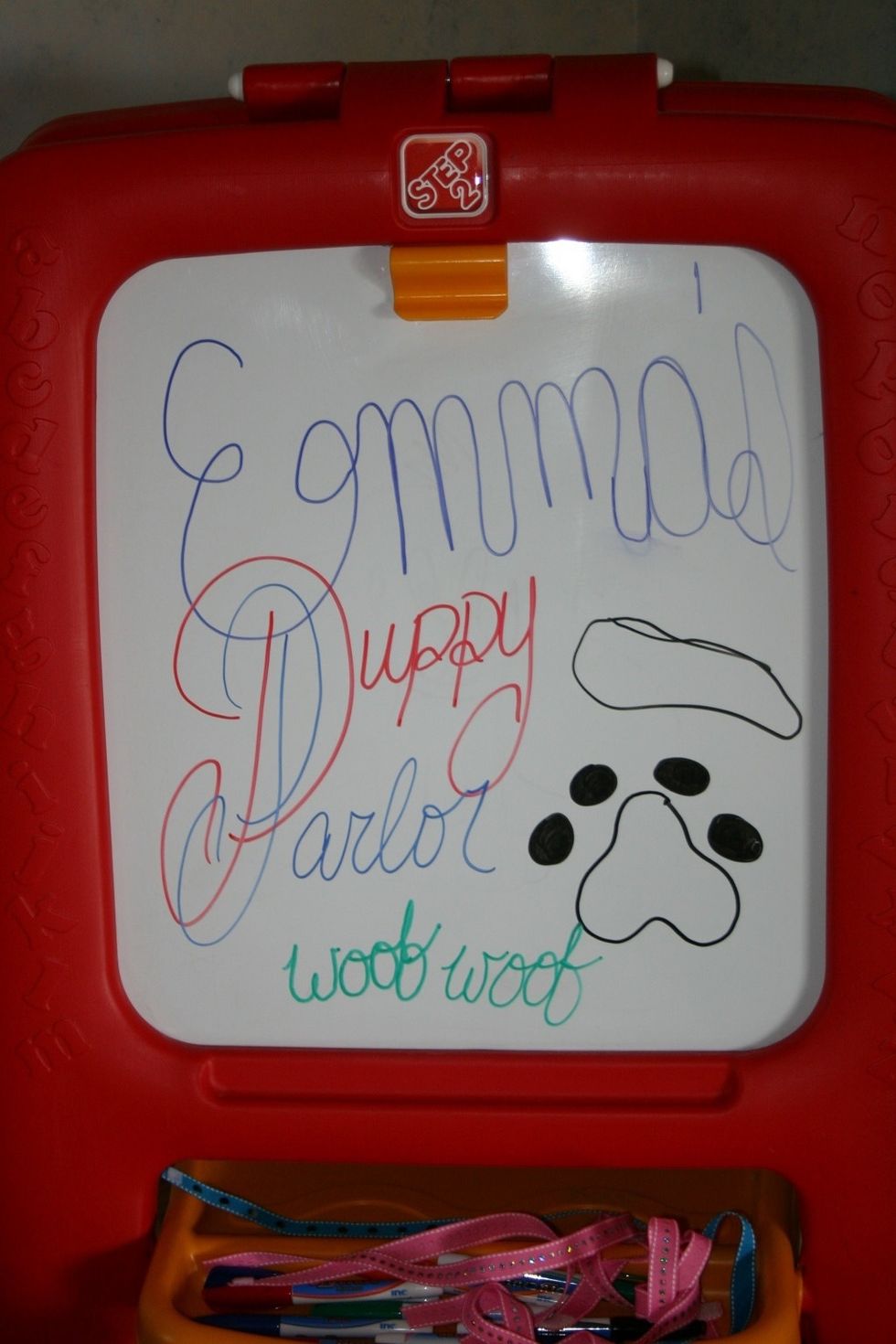 The kids started at the puppy parlor upon arrival to get their puppy ears and puppy collar made from ribbon.
A puppy was drawn freehand on a poster board. Dots were hidden all over the room and each child was to find one and bring it back. After the dots were added the children listened to a story.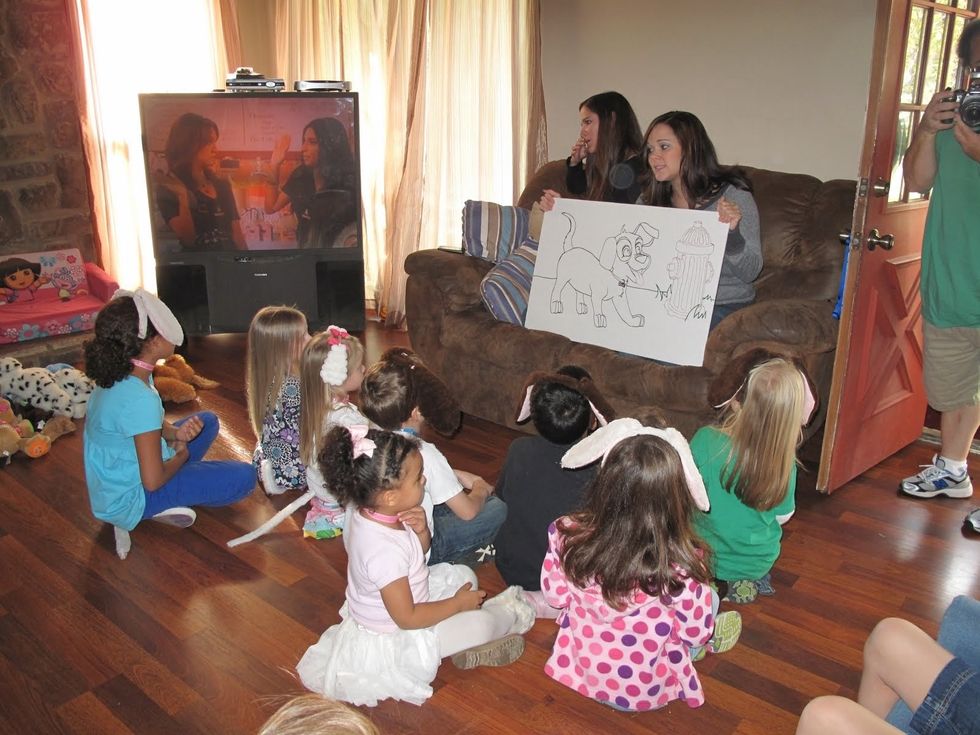 The kids listened to the story about a dog that lost his spots. It was a cute story made up by a friend. She asked questions throughout the story and the kids loved the interaction.
Find the dog bones! This was supposed to be a game where the kids were to find the bones "dog biscuits" in the sand but the kids saw the sand and wanted to play...this was easy fun.
Another game played was for each child to guess how many Scooby Snacks were in a jar. The child closest without going over won the jar of snacks.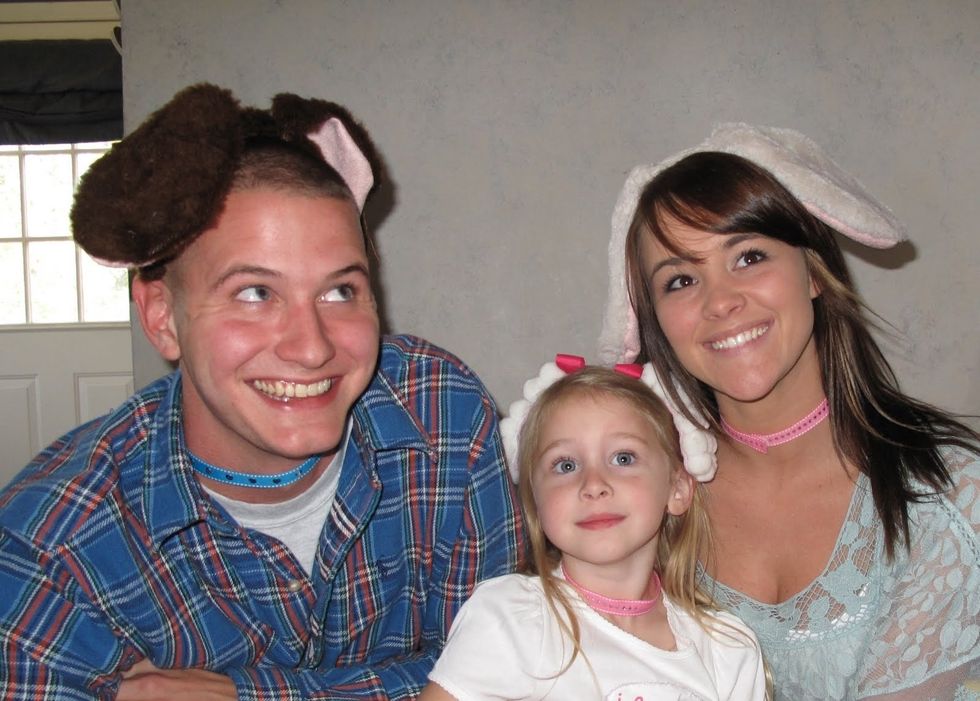 Even the adults joined in the fun!
Puppy bowls from The Dollar Store
Puppy Chow
Head bands from The Dollar Store
Fake fur material
Ribbon
Velcro
Poster board
Plastic kiddie pool
Sand
Miniature dog biscuits
Jar from The Dollar Store
Bag of suckers
Card board box
Newspaper
Tooth picks
Puppy stickers
Michele Macdonald
I am a grandmother of three beautiful little girls. It is a blessing to throw them parties.\n