properly thread your sewing machine with the spool of thread.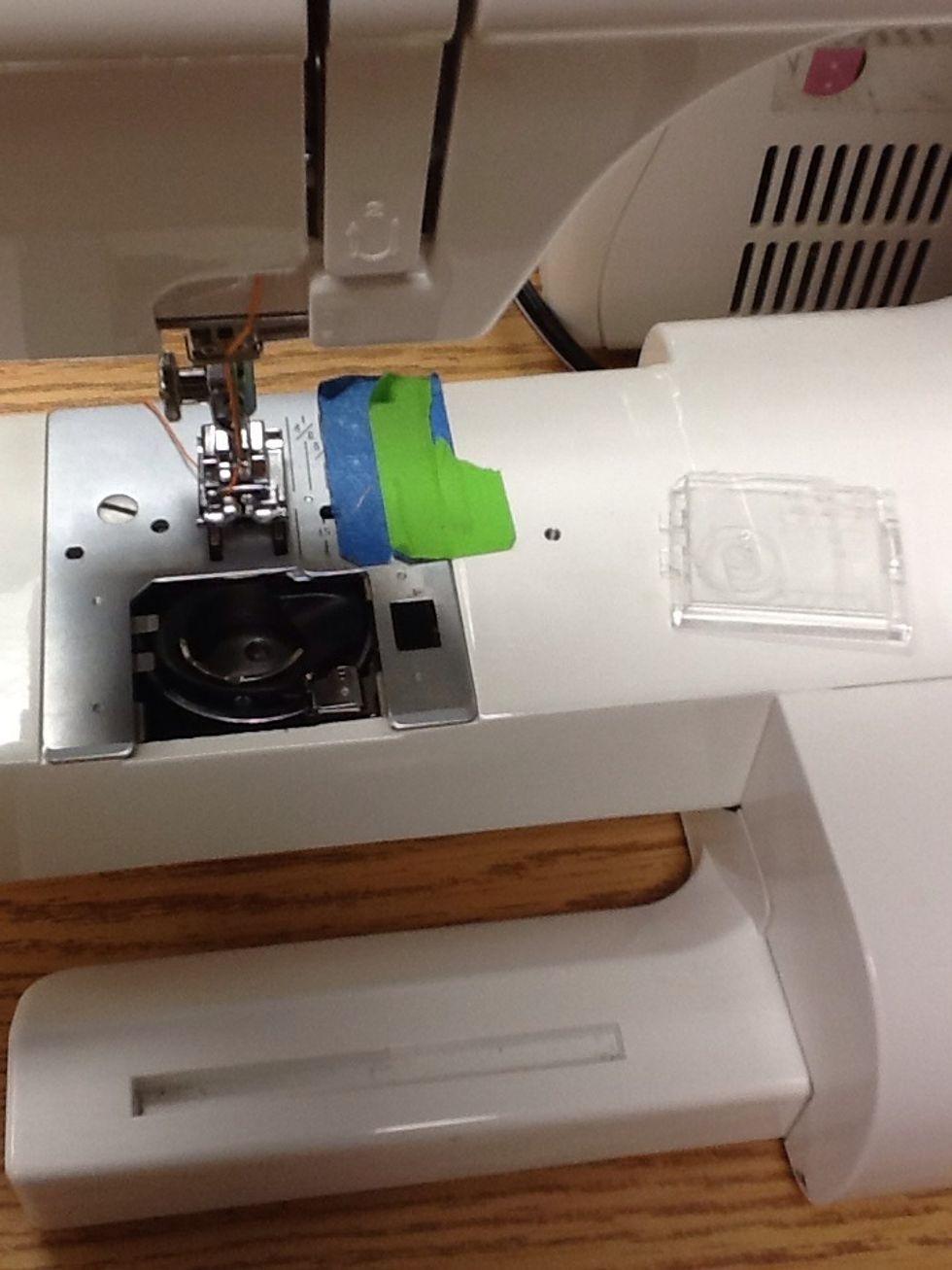 Remove your slide plate
Place bobbin on your table with thread unwinding towards the top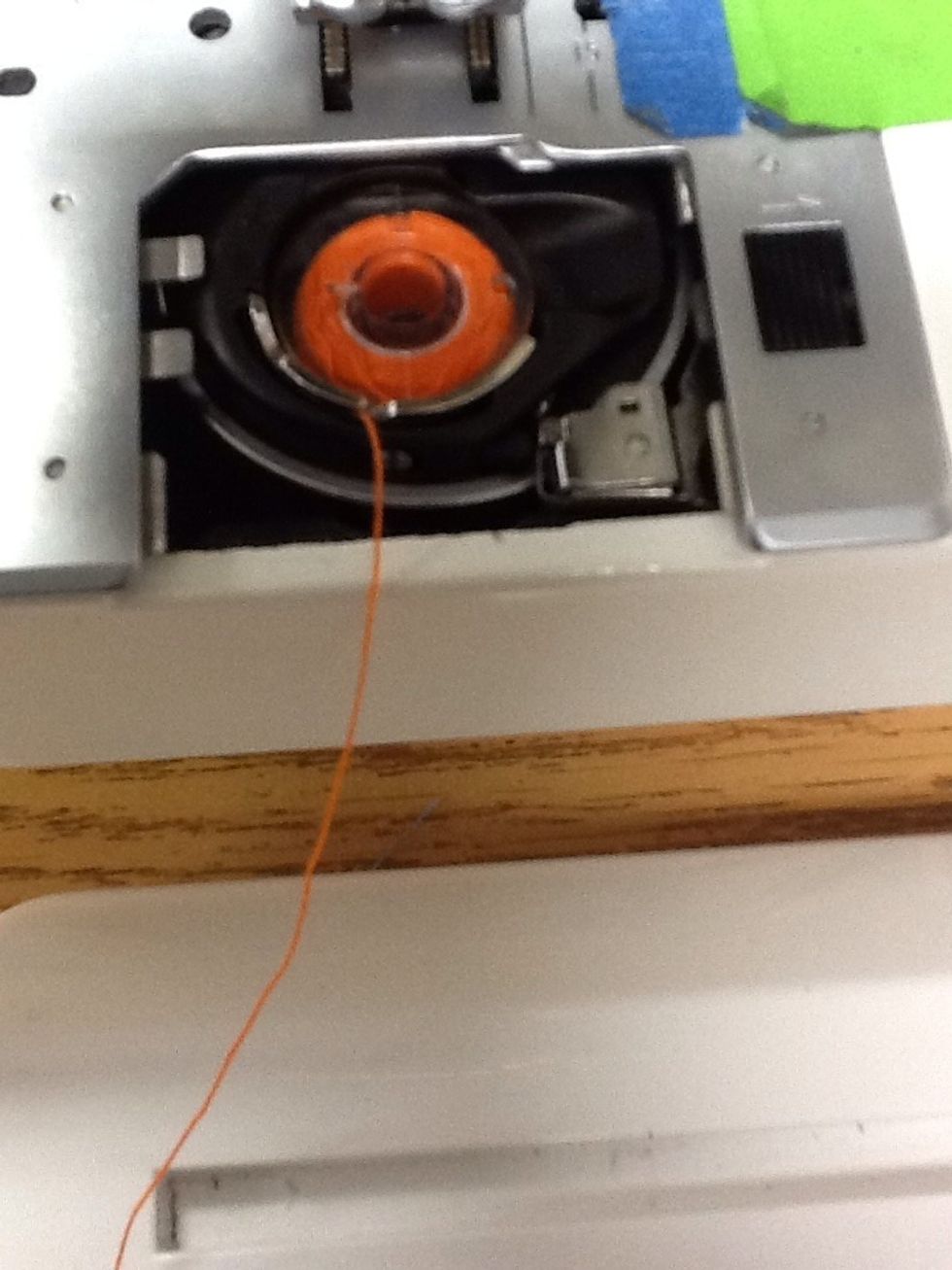 Place bobbin in bobbin holder with string coming out the bottom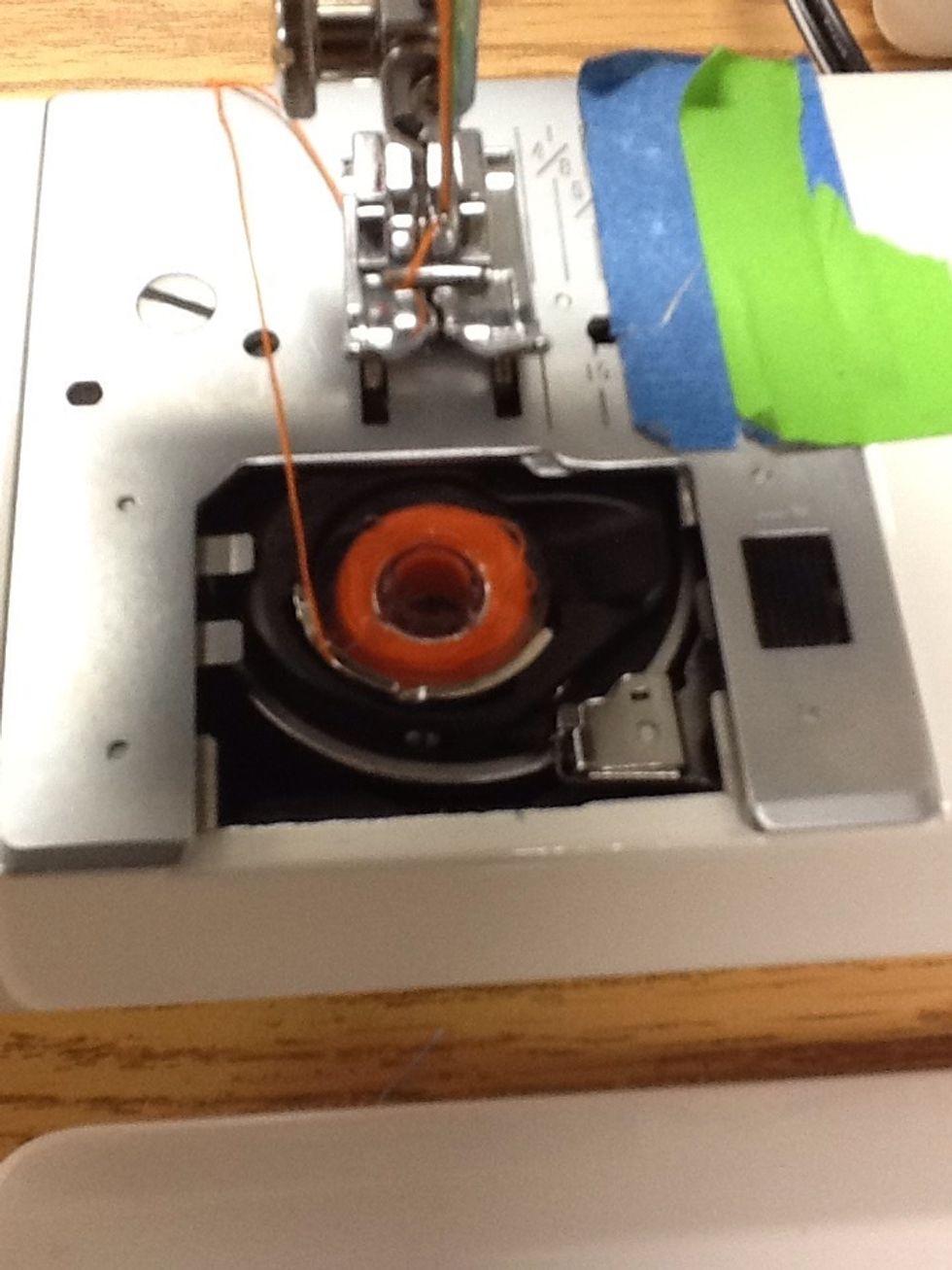 Move thread to the left and up towards the slanted part of the needle plate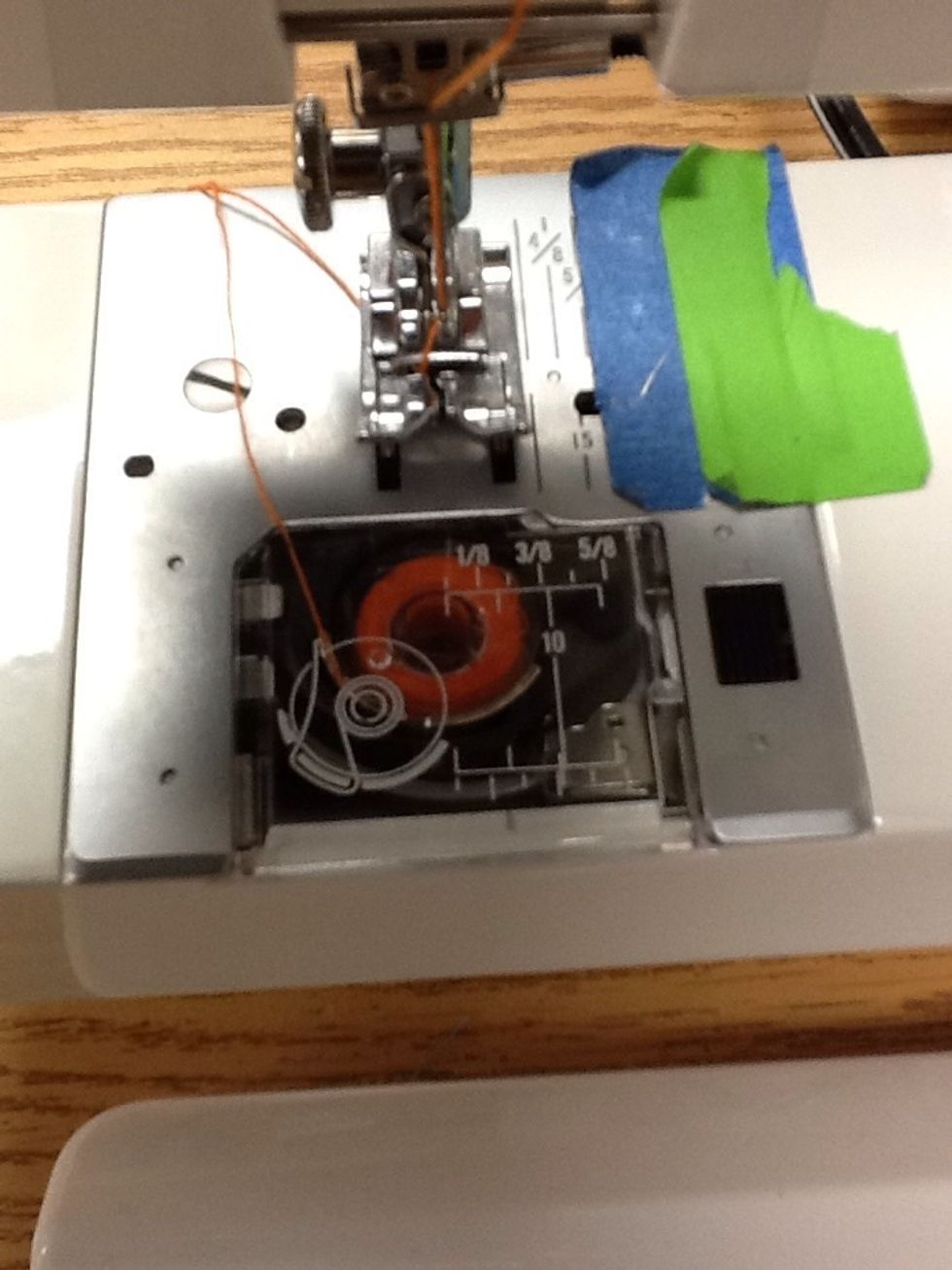 Put your slide plate back on and make sure the thread is not caught.
Hold the thread coming out of your needle with your left hand tightly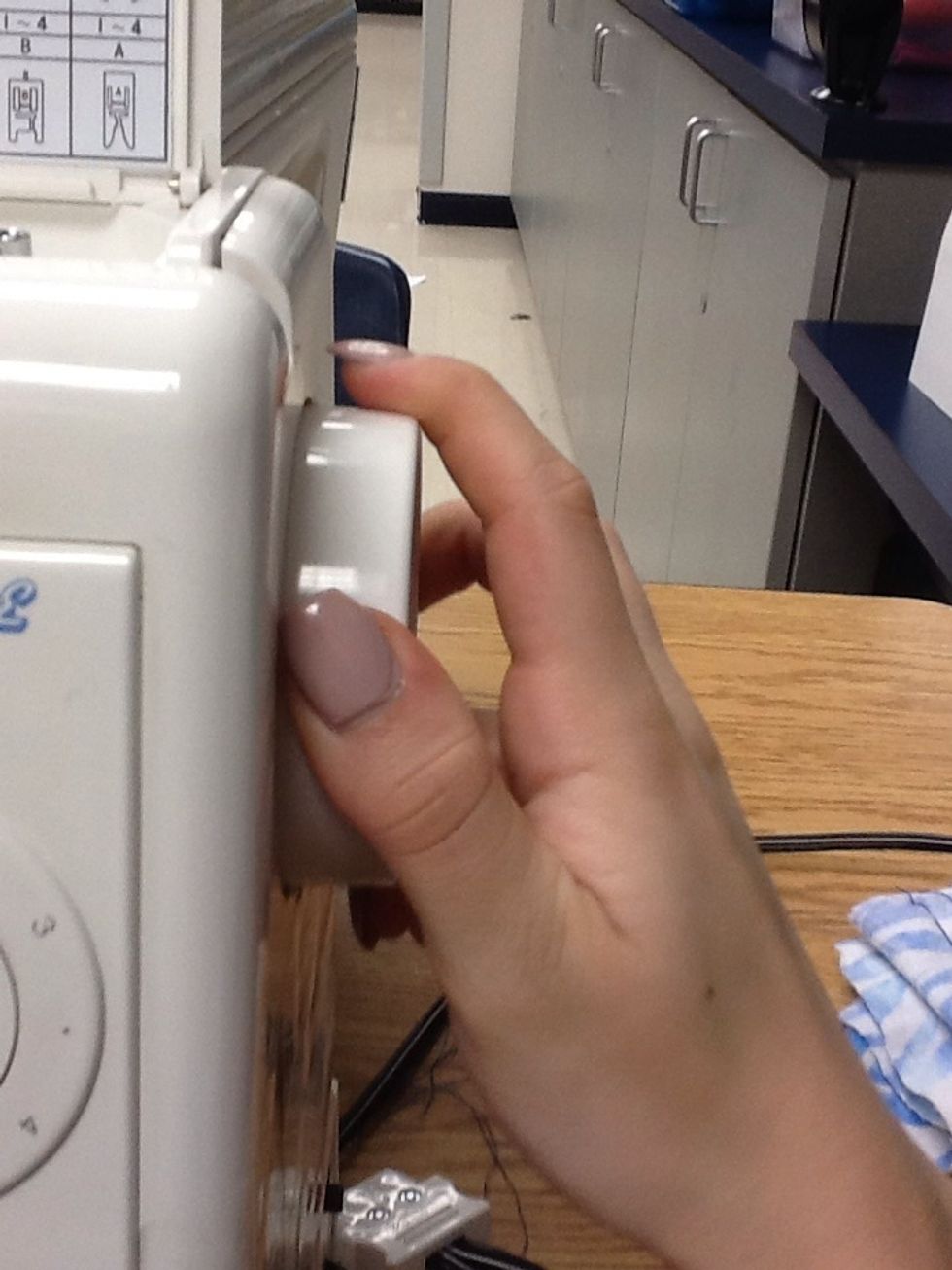 Use your right hand and place it on your hand wheel. Turn you hand wheel towards you until the needle goes all the way down and back up-
Your top thread should pull up a loop from your bobbin thread
Pull the loop out!
Sewing machine
Spool of thread
Winded bobbin
Scissors