And just like that, graduation is upon us! Whether you're the graduating student yourself (congrats!) or you're watching someone receive a diploma, grad time always makes us feel how fast time flies.
Graduation is a real milestone, which is why we teamed up with Studio Ink to put together gifts for your favorite grads to celebrate this huge accomplishment.
In each package, tell your grad how proud you are in card. Studio Ink's graduation line is funny, bright and perfect for anyone who will don a cap and gown this summer.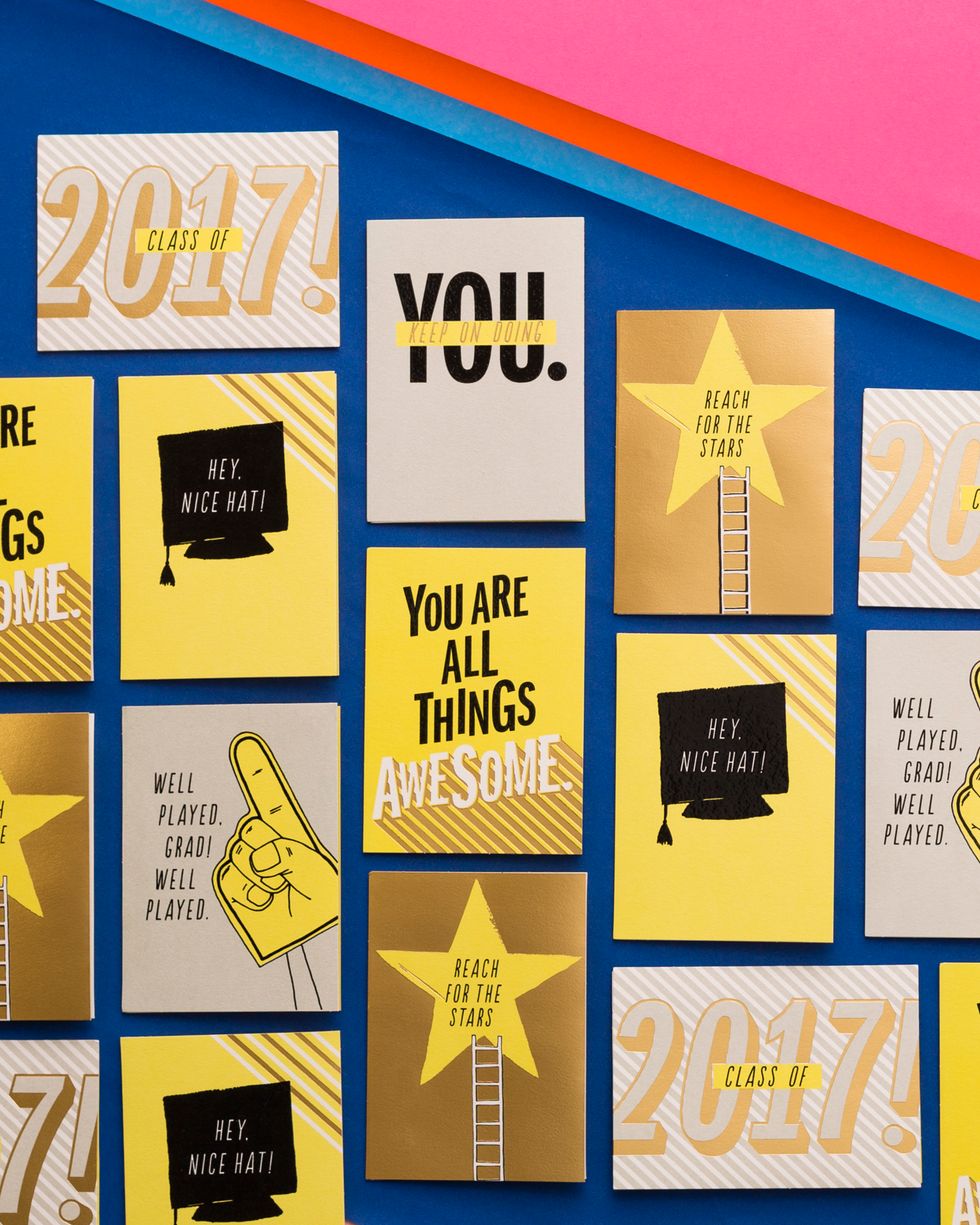 Ready for some gifting inspo? Let's dive in!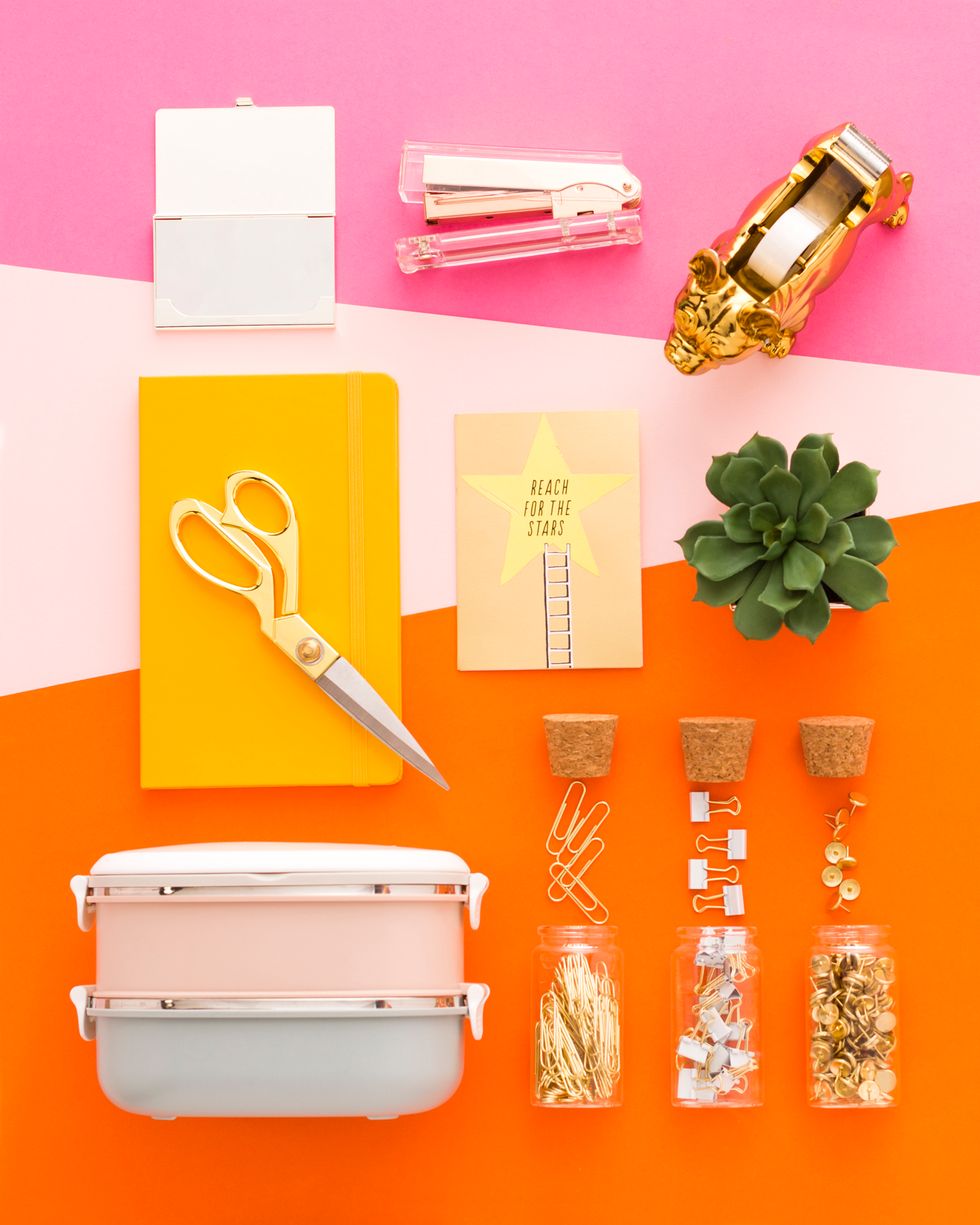 If your grad is receiving a diploma in business and heading off to a job in the corporate world, she's going to need the essentials.
Give her cute desk accessories like gold clips, an acrylic stapler, gold scissors, a succulent + a french bulldog tape dispenser. Be sure to tell her to reach for the stars: http://bit.ly/2qx0mCF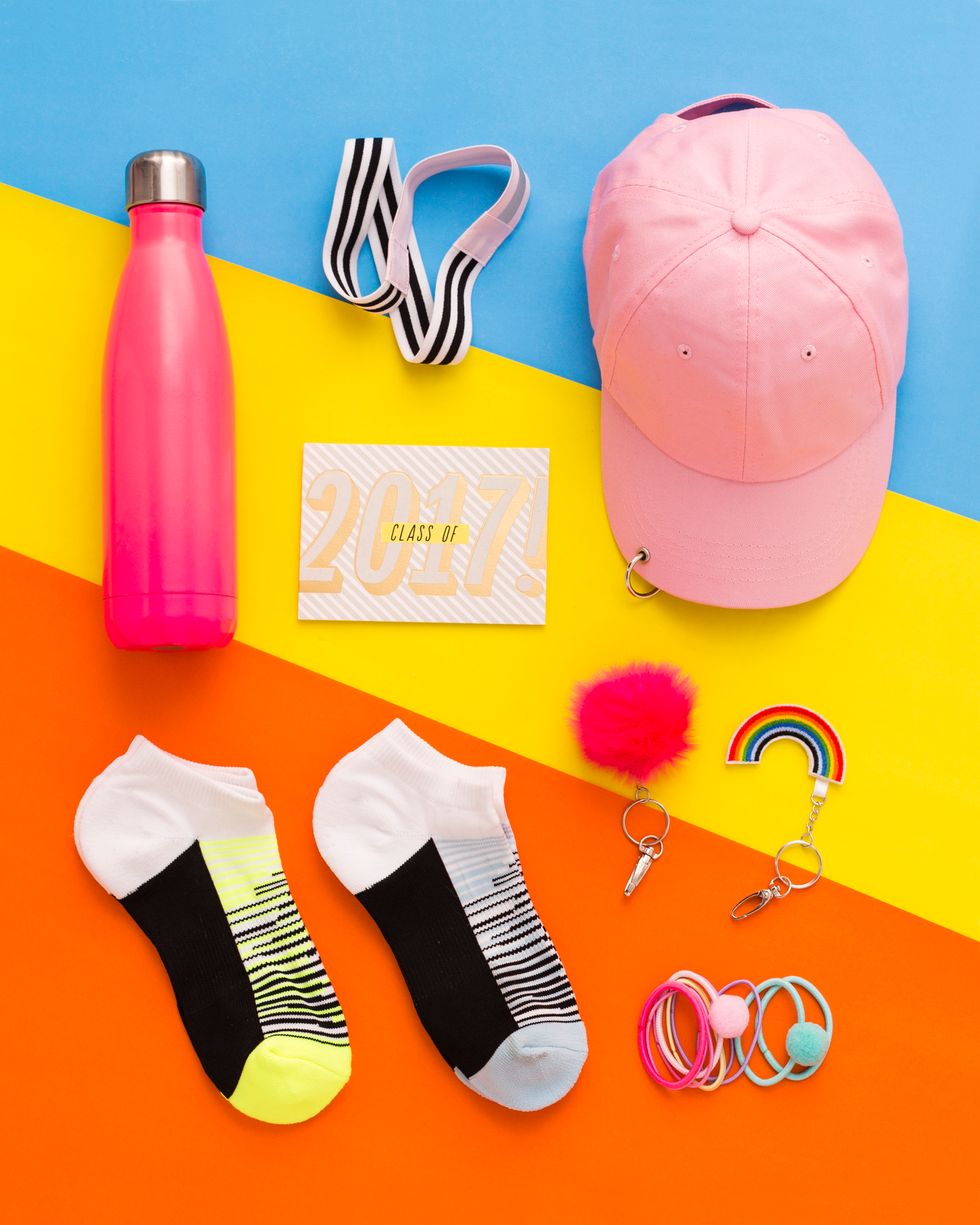 For the grad who is passionate about health and is going into a career helping people stay fit, celebrate her with a Class of 2017 card + put together colorful gym accessories: http://bit.ly/2qXzTQ5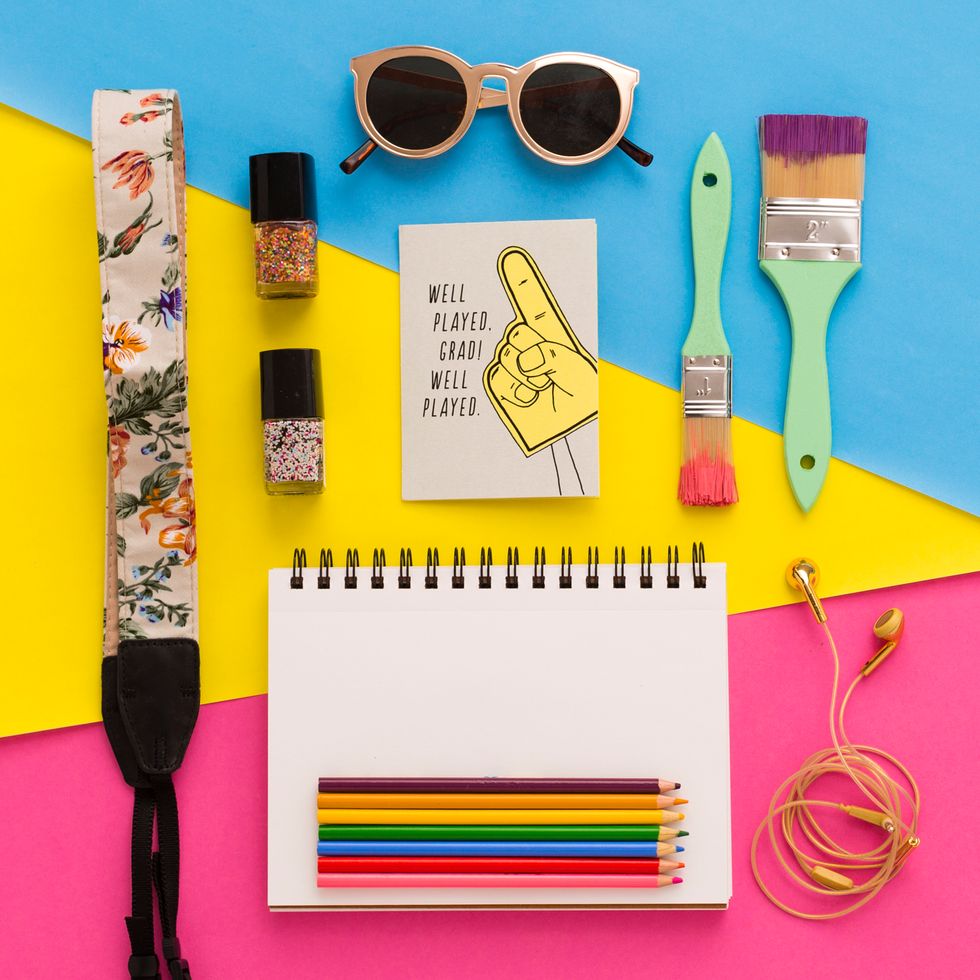 For the art major who is finishing school to be an in-house designer or start her own freelance business, she's going to need a care package as cool as she is.
Pack a pair of gold earbuds so she can jam out while drawing, a sketchbook, colored pencils, a patterned camera strap, paintbrushes + a Cheers card to celebrate her diploma! http://bit.ly/2rkb28V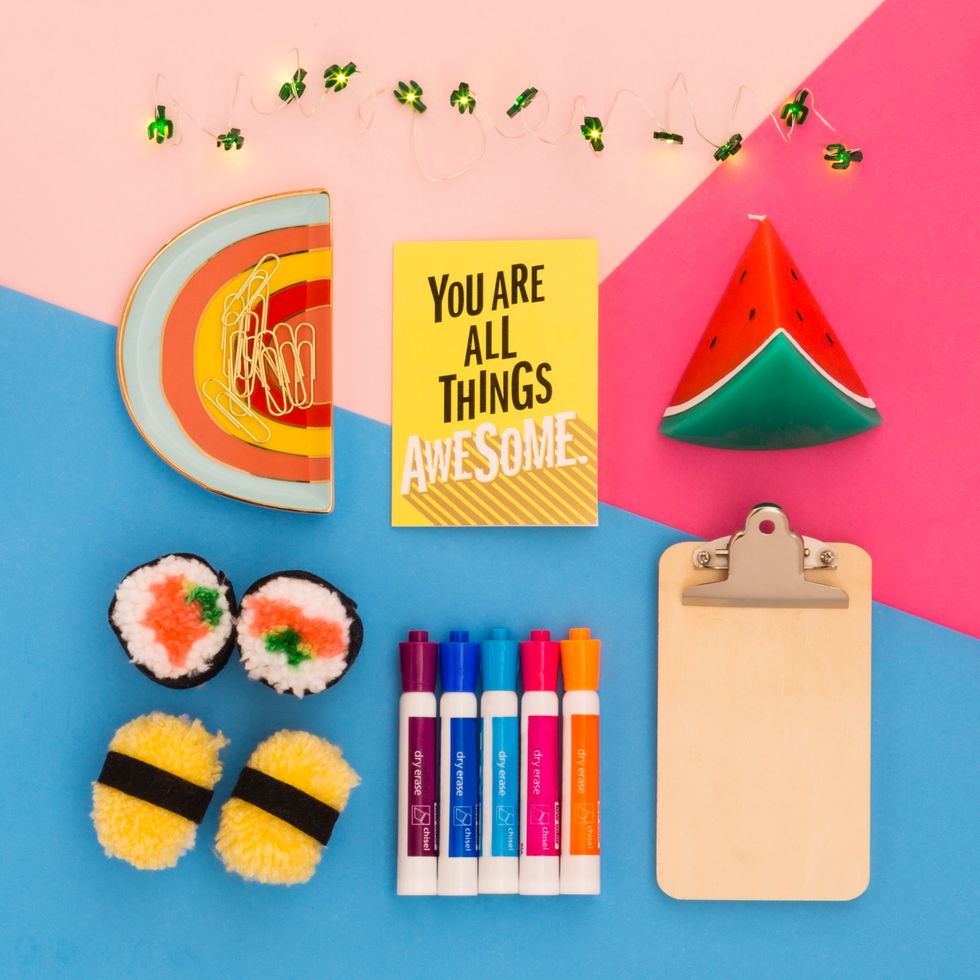 If your grad is heading to the Bay Area for an awesome engineering job at a tech company, she deserves major praise hands. The world can definitely use more female engineers.
Help her decorate her new desk with DIY sushi pom-poms, cactus string lights + a fruity candle. Give some practical items like a mini clipboard + bright dry erase markers: http://go.brit.co/2pYryYB
Be sure to tell her how awesome she is, too. http://bit.ly/2qz1nup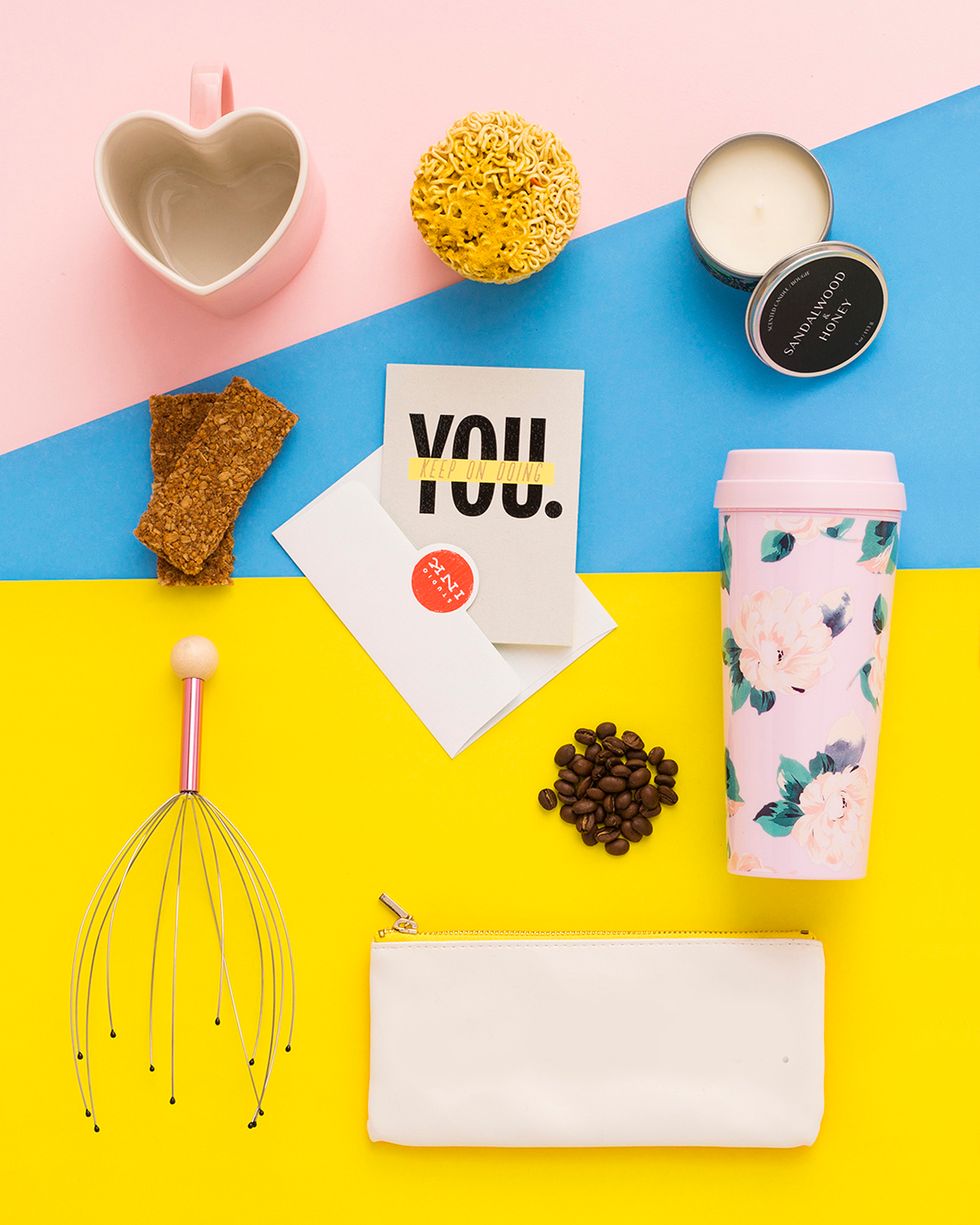 Ok, many hats off to this grad. Med school is no joke. If your grad is finishing school only to apply or go to more school, put together a care package of stress relievers.
Pack a head massager, a bag of coffee + a whimsy heart mug. Include easy snacks like instant noodles and granola bars and don't forget to write her a card! http://bit.ly/2qCmkCZ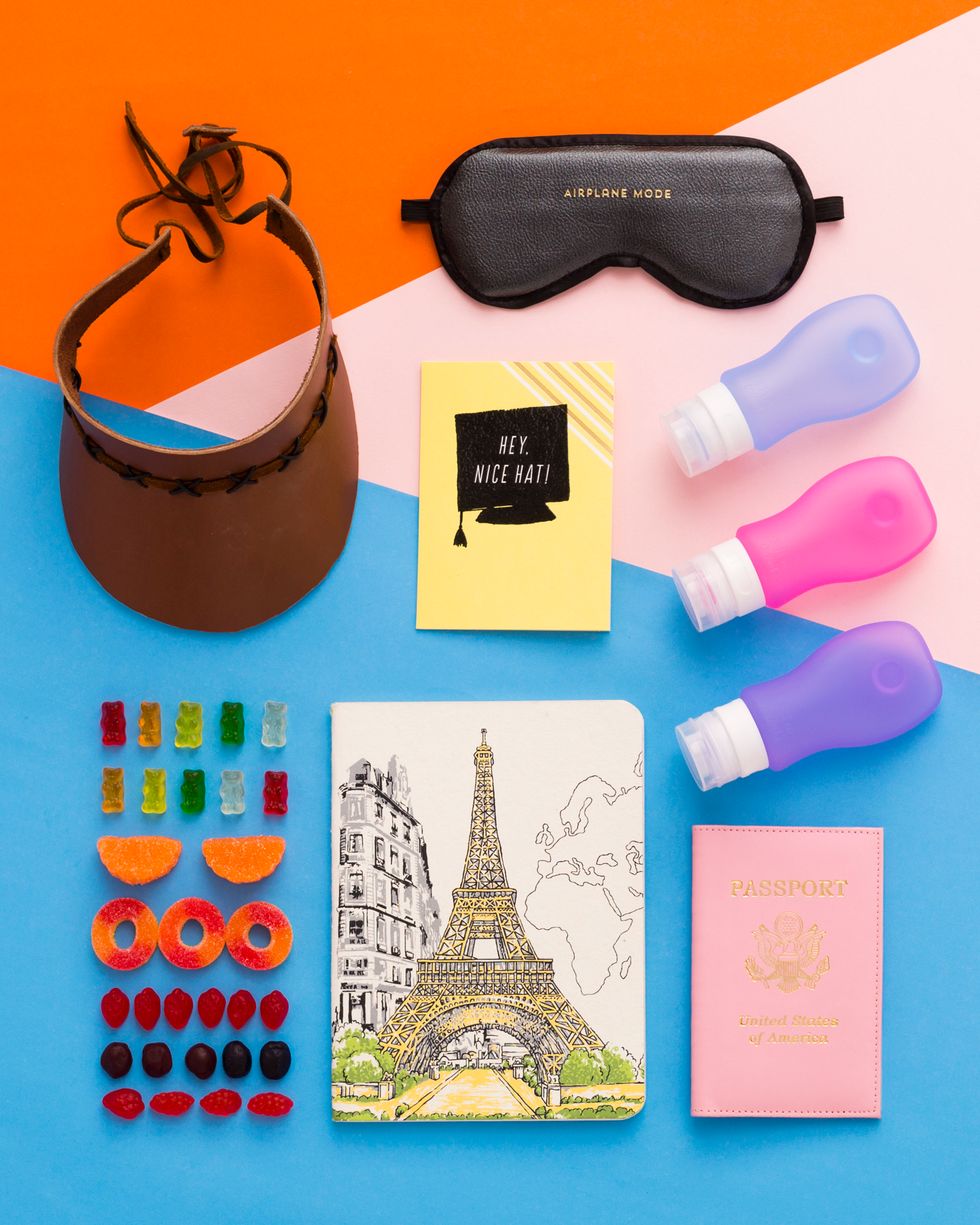 Your grad's post-school plans might not be the conventional route but instead an overseas adventure! Gift this person everything she would need during this year of travel.
Pack a passport holder, travel bottles for toiletries, a sleep mask, a DIY leather visor, a travel journal, and plenty of her favorite snacks to take on the go. http://go.brit.co/2pYHgCP
Write about how excited you are for her adventures in a card. http://bit.ly/2qx2sTe
You go grad! Make sure to check out the full post to see the ultimate graduation gift guide: http://go.brit.co/2roTIx5
The creator of this guide has not included tools
B+C
We are the team behind B+C Guides. Feel free to message us if you have any questions or see something that could be improved!