It's the end of the tomato season in San Diego and I wanted to do a Roasted Tomato Soup and Grilled Cheese bar for watching the Football games.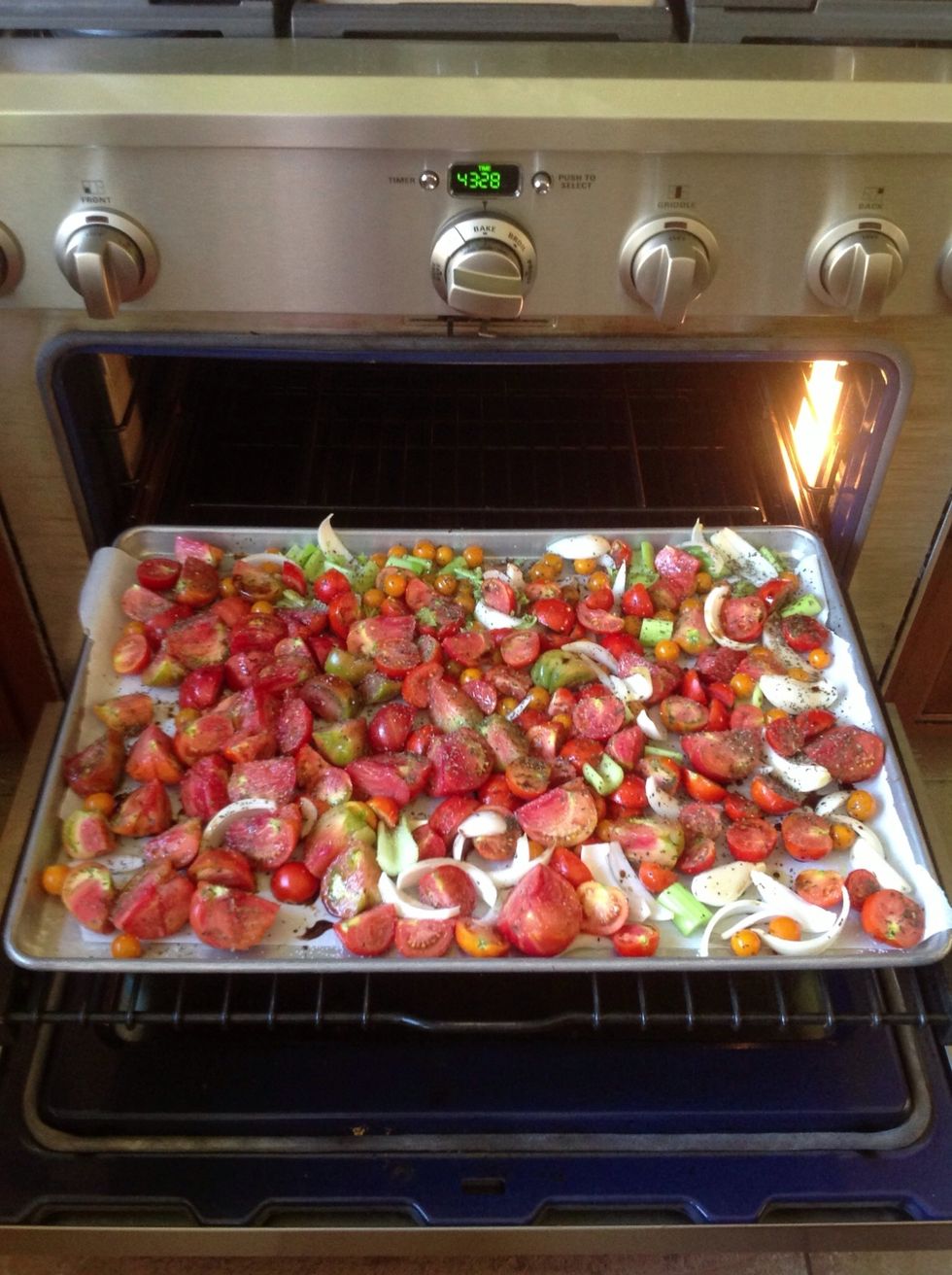 Cut tomatoes in fourths or halves. Cut up celery, onion, Basil, sprinkle celery salt, salt and pepper. Add olive oil and Balsamic vinegar. Roast for four hours at 250 degrees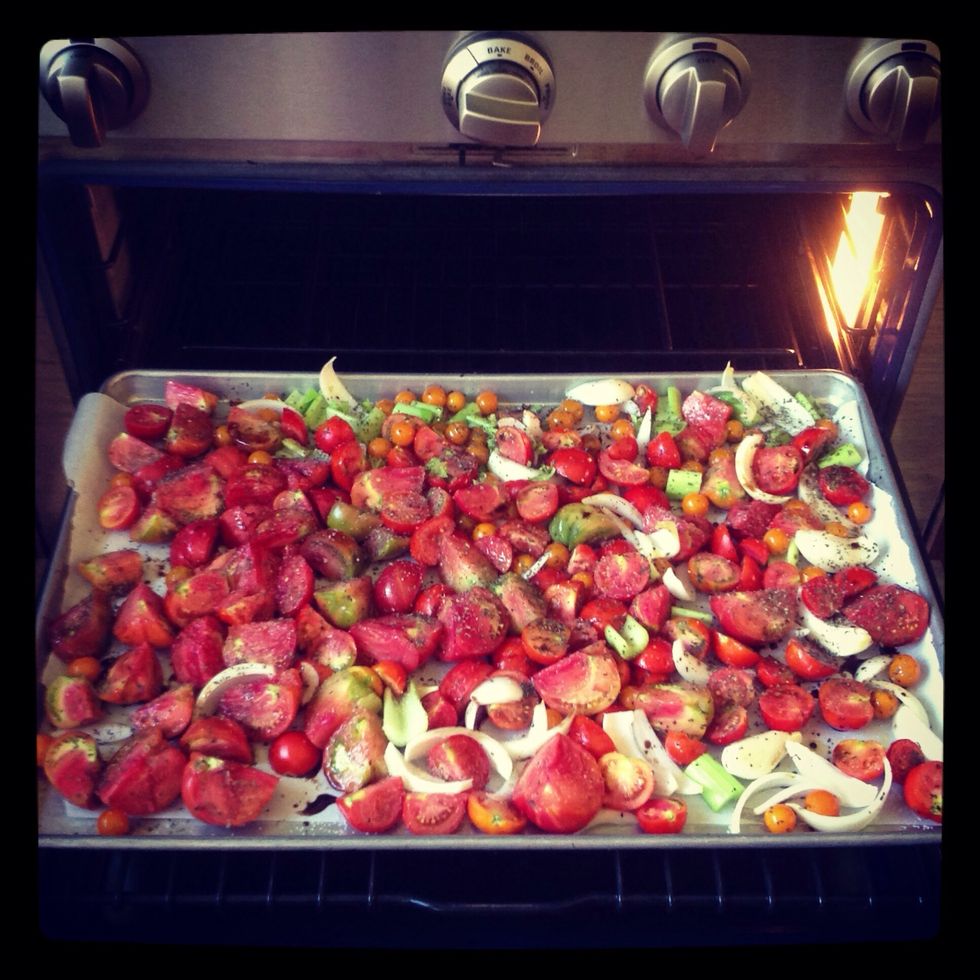 Stir every 45-60 minutes.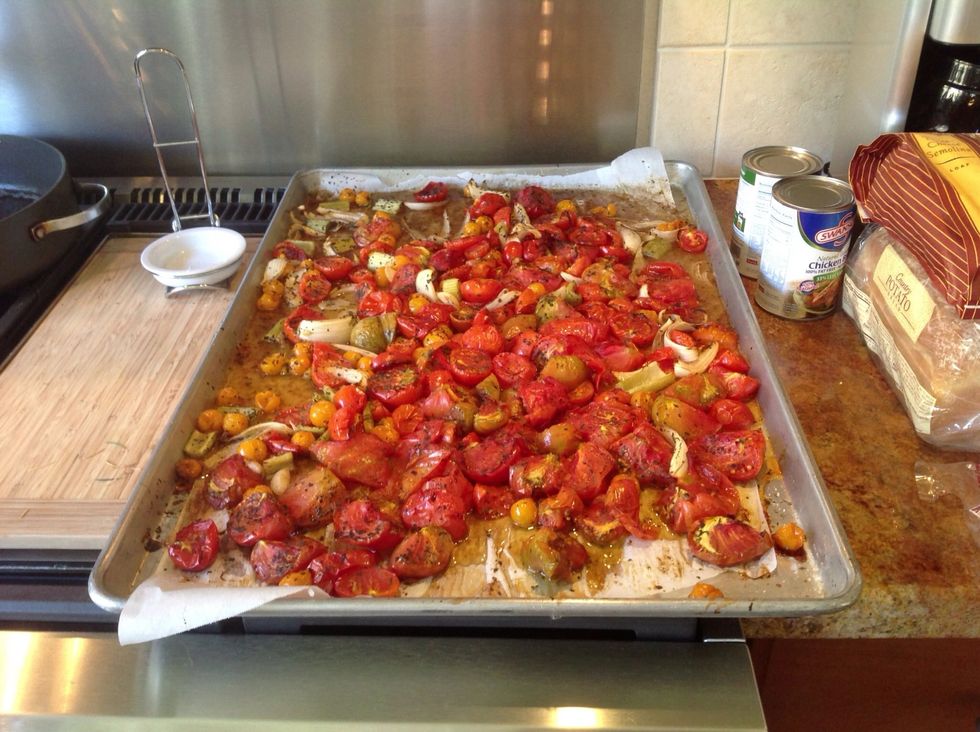 Final product. Pour EVERYTHING into a big pan and add two cans of chicken or vegetable stock.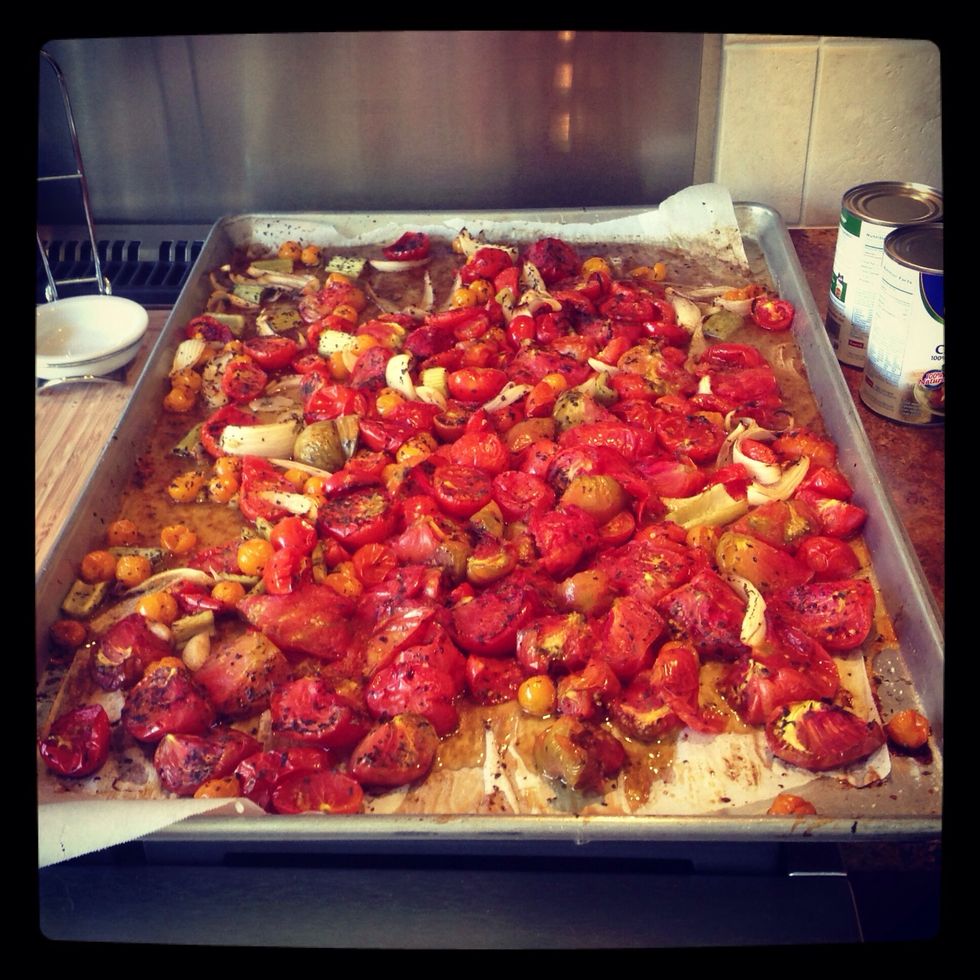 Leave skins on. They have softened with the slow roasting.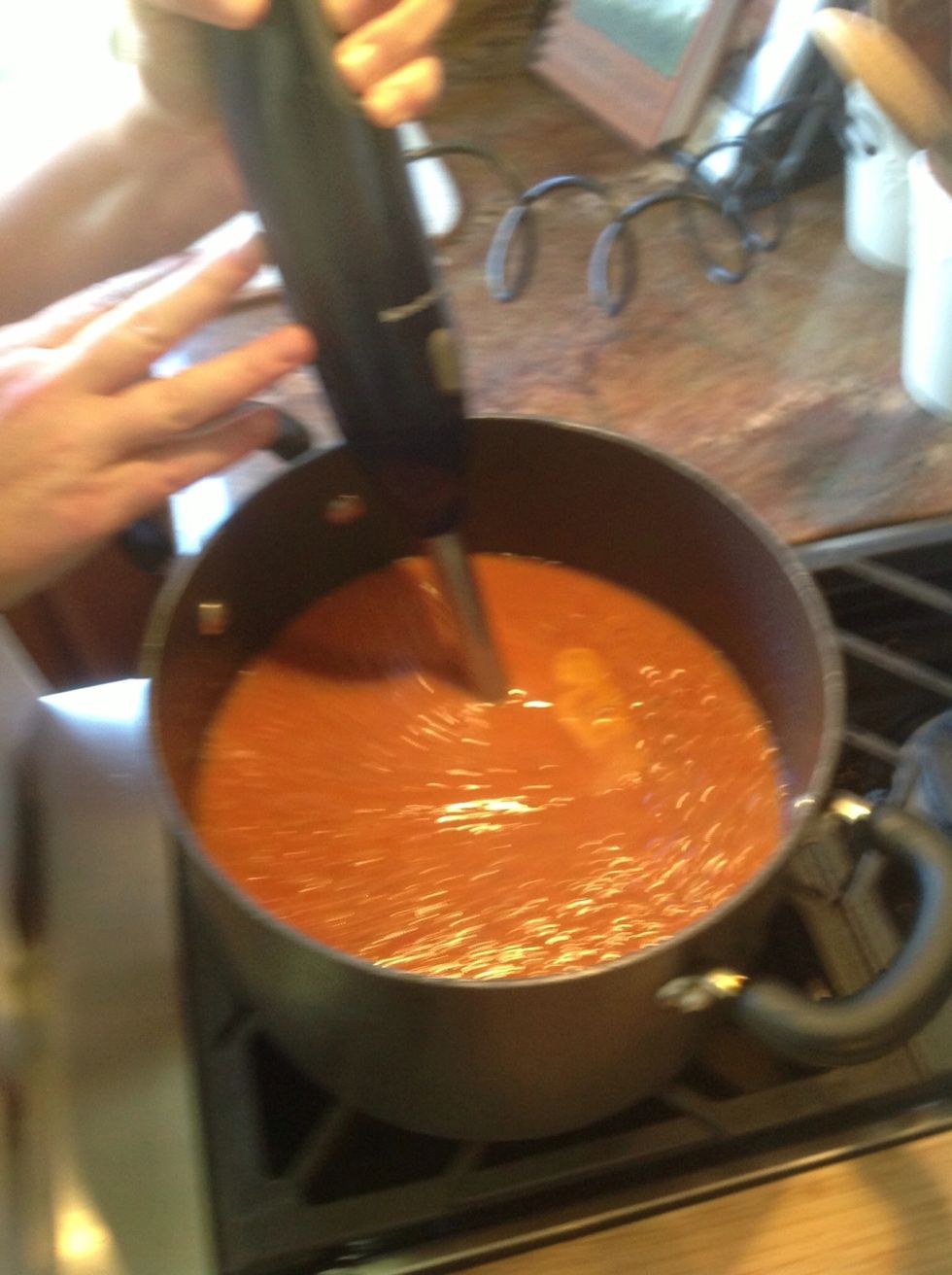 Mix well. Fire up the immersion blender and blend until smooth. It will have a nice consistency.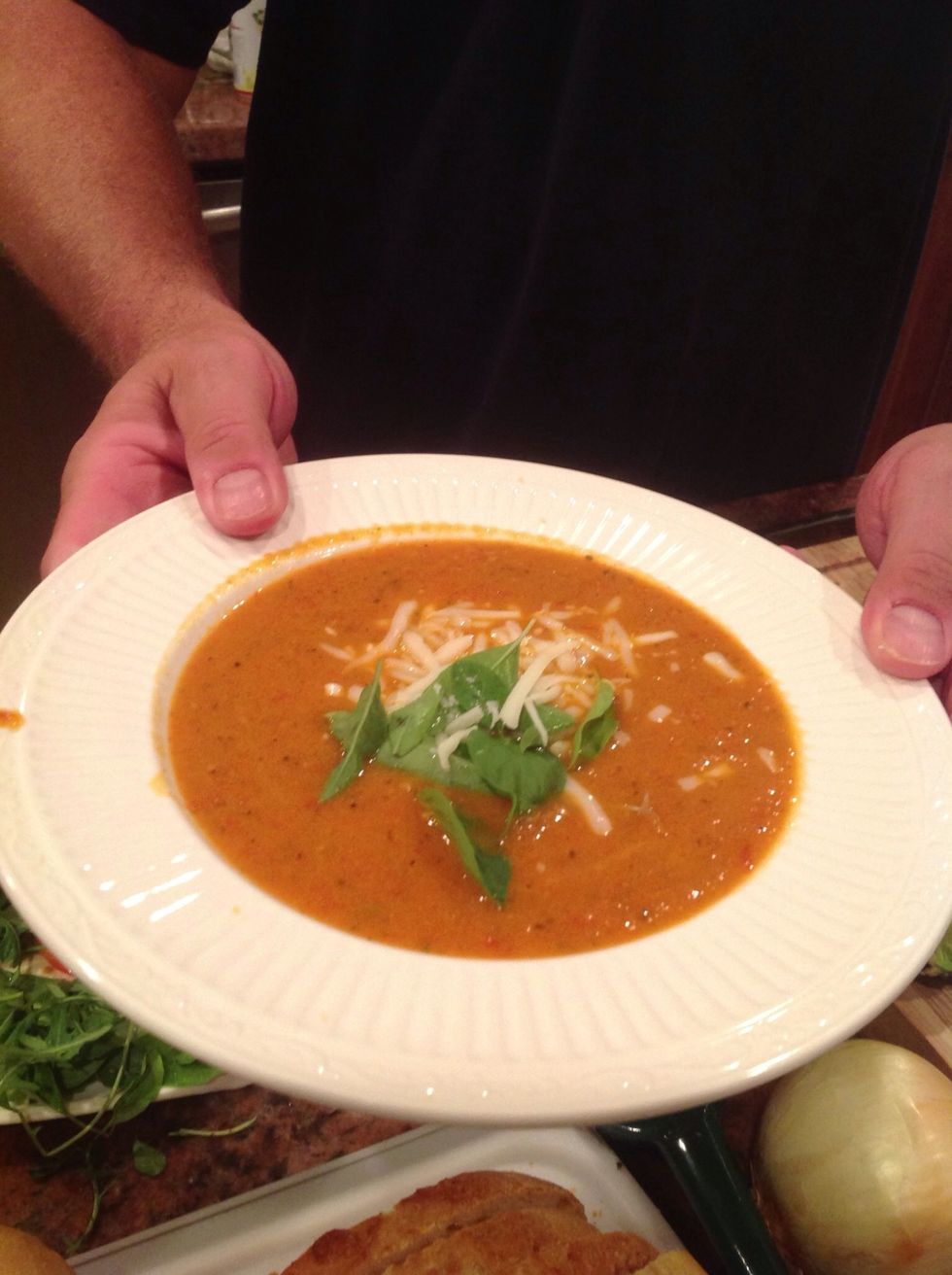 You can add 1/2 a cup of cream before serving, but really not necessary. Enjoy!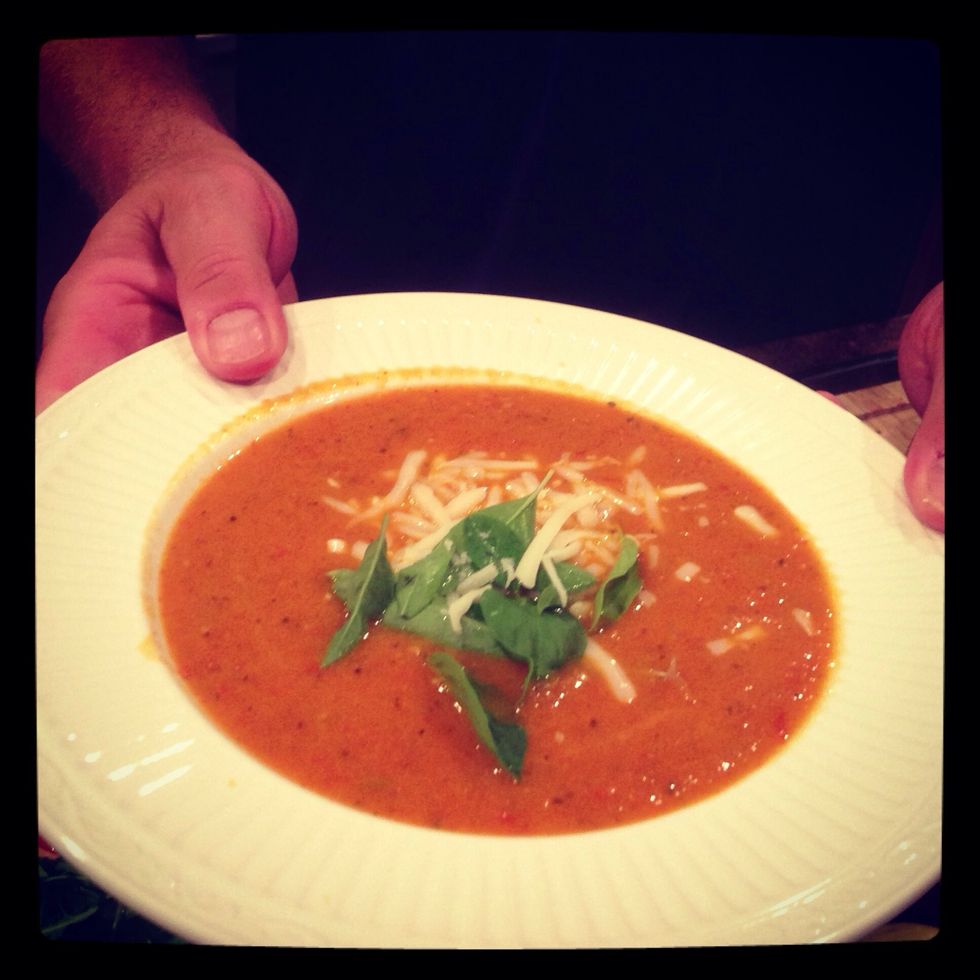 We added basil and cheese to garnish.
8.0lb Tomatoes, all varieties left in your garden
1.0 1 large onion
3.0 Stalks celery with leaves.
3.0Tbsp Basil, dried
Celery Salt to cover
Salt and pepper
5.0 Garlic cloves, not tsp
Olive oil to cover
Balsamic lightly poured over tomatoes.
4.0c Chicken broth, or vegetable stock.
0.0c Cream optional
Fresh basil and any cheese you like to garnish