Thank You Gift " Your Fortune Macaron"
106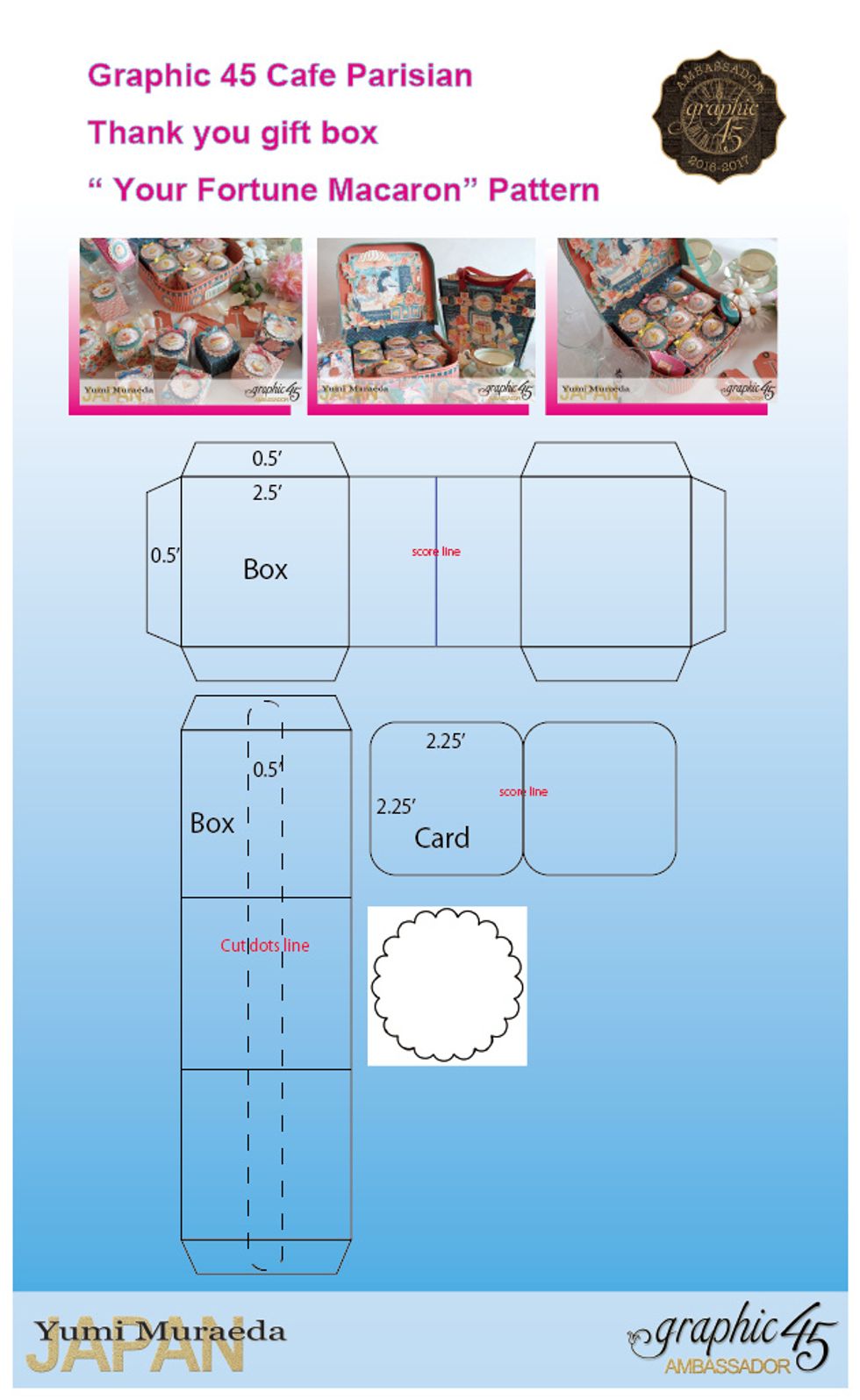 Pattern
Cut the paper for the box 7.5x2.5' and add Margin 0.5' and 2.25x2.25' for the card then cookie punch 2 3/8'size Then stamp for the card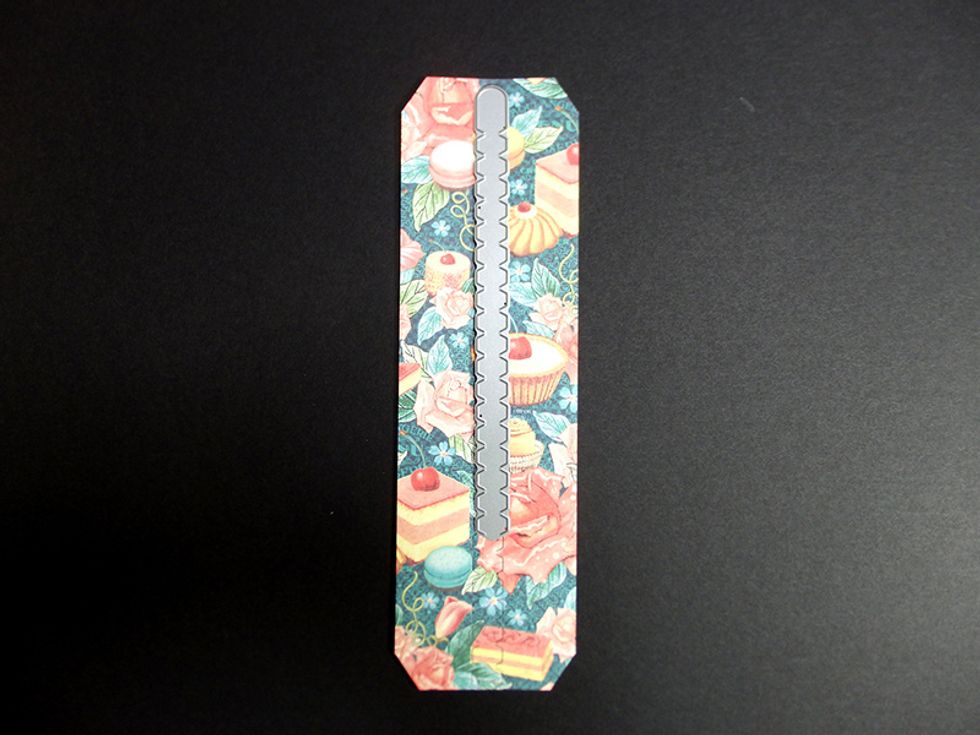 Make Cutoff line with this die
from top to bottom
Paste together like this
Make a Macaron Holder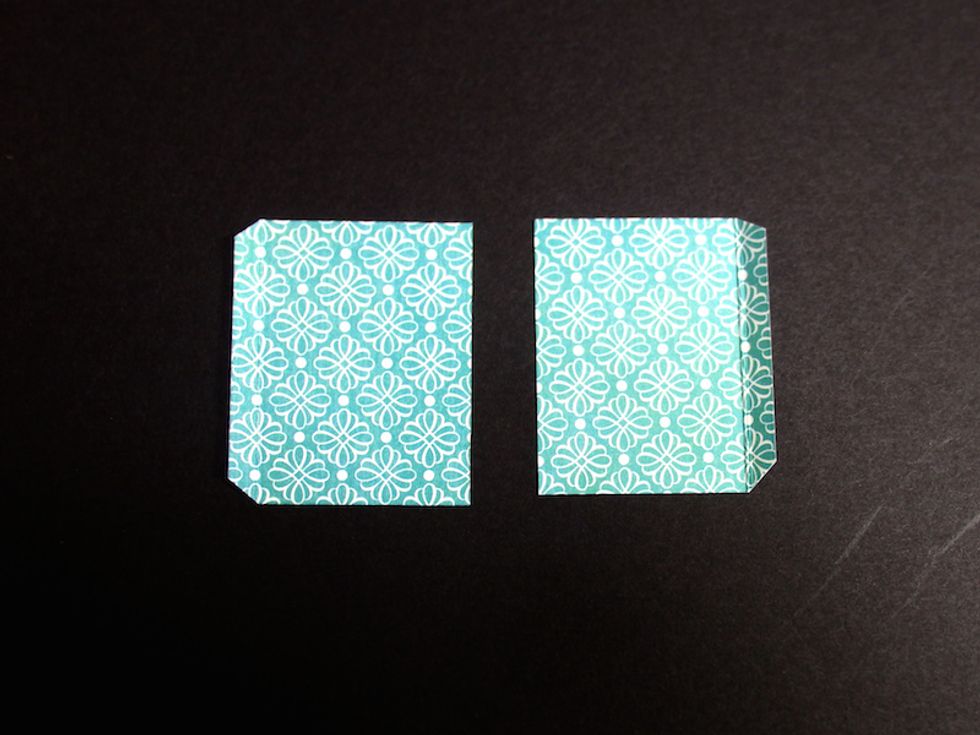 Score the line like this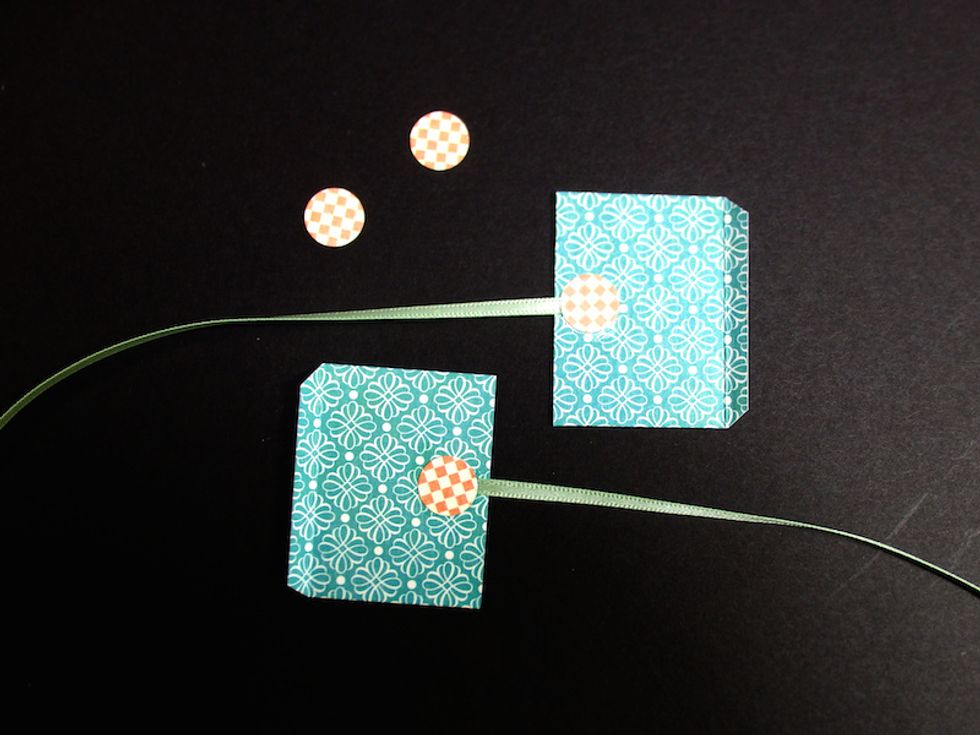 Add ribbon for this 2 doors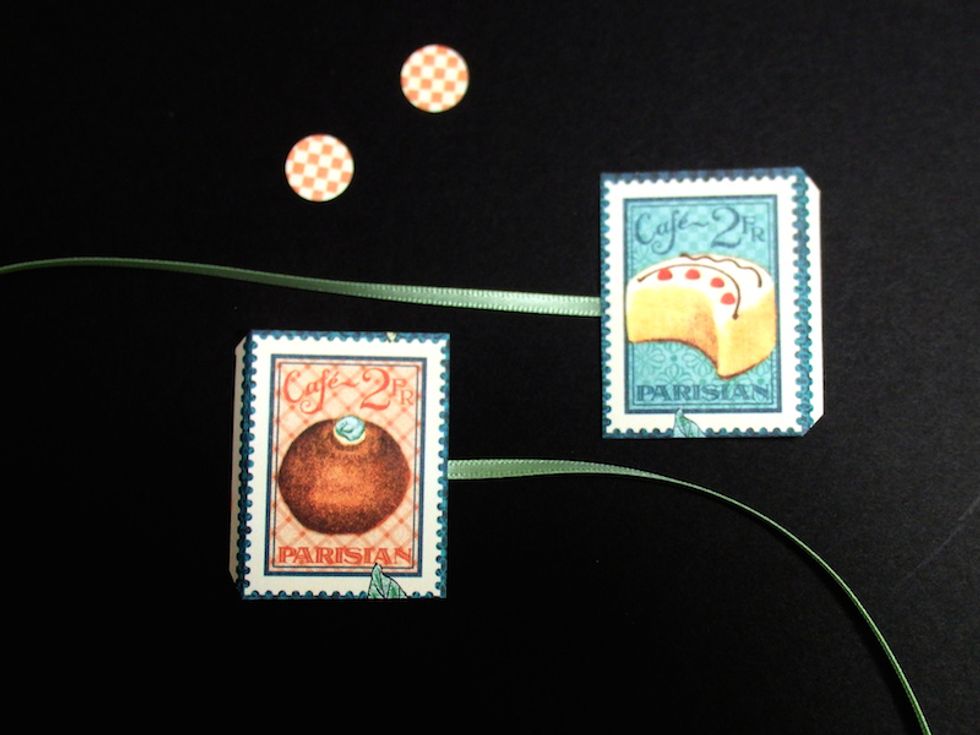 Front
Hold to make box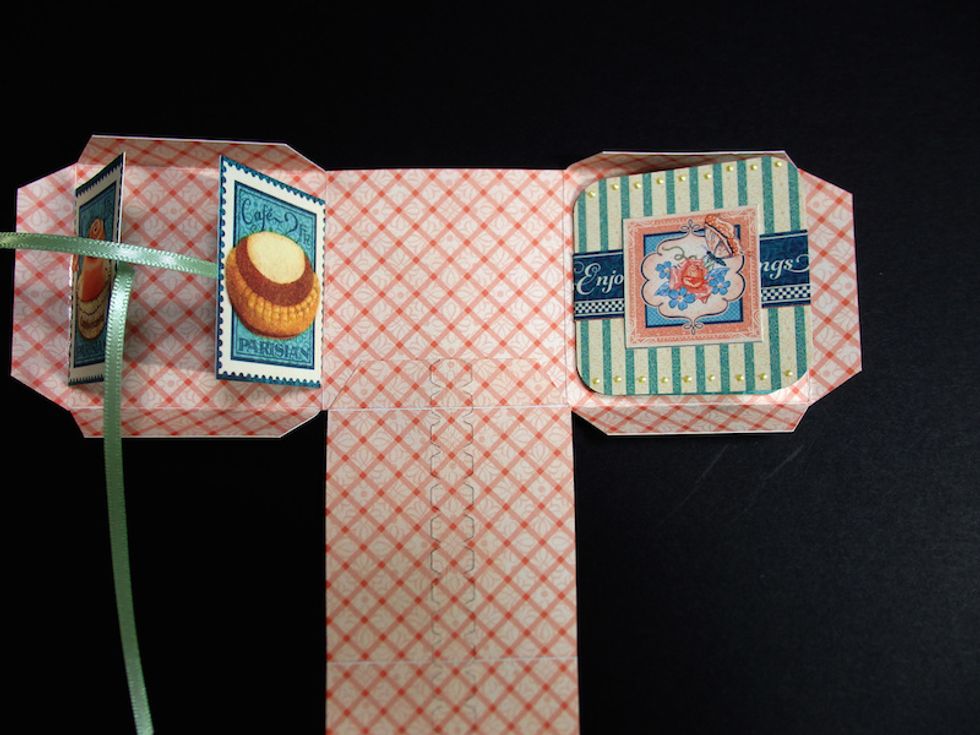 Paste door and card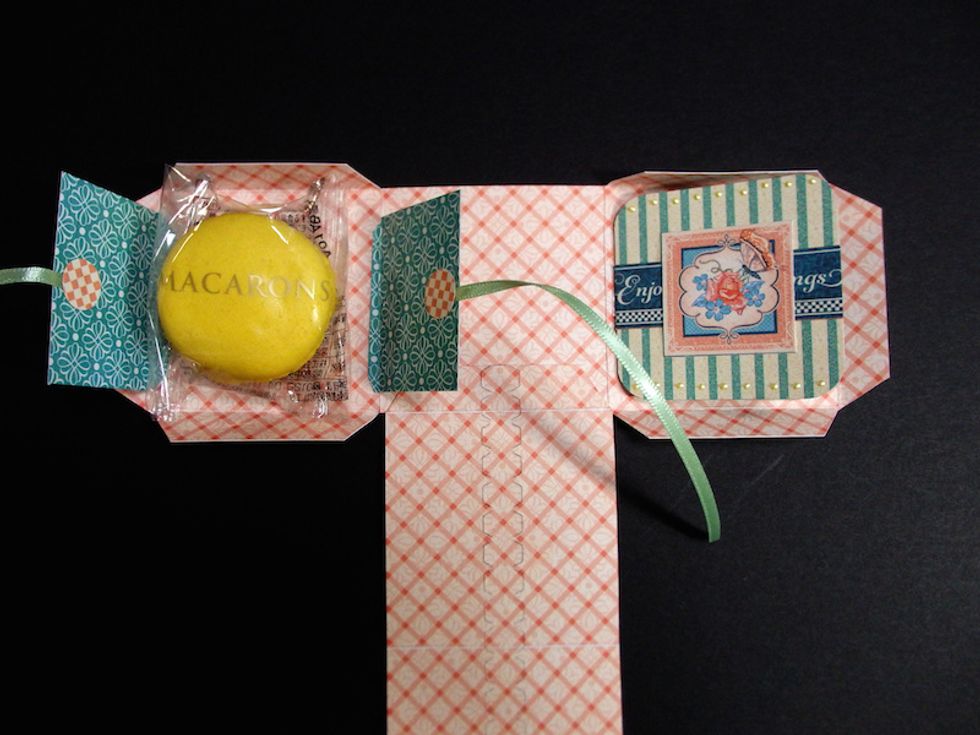 Put a Macaron
Tie with ribbon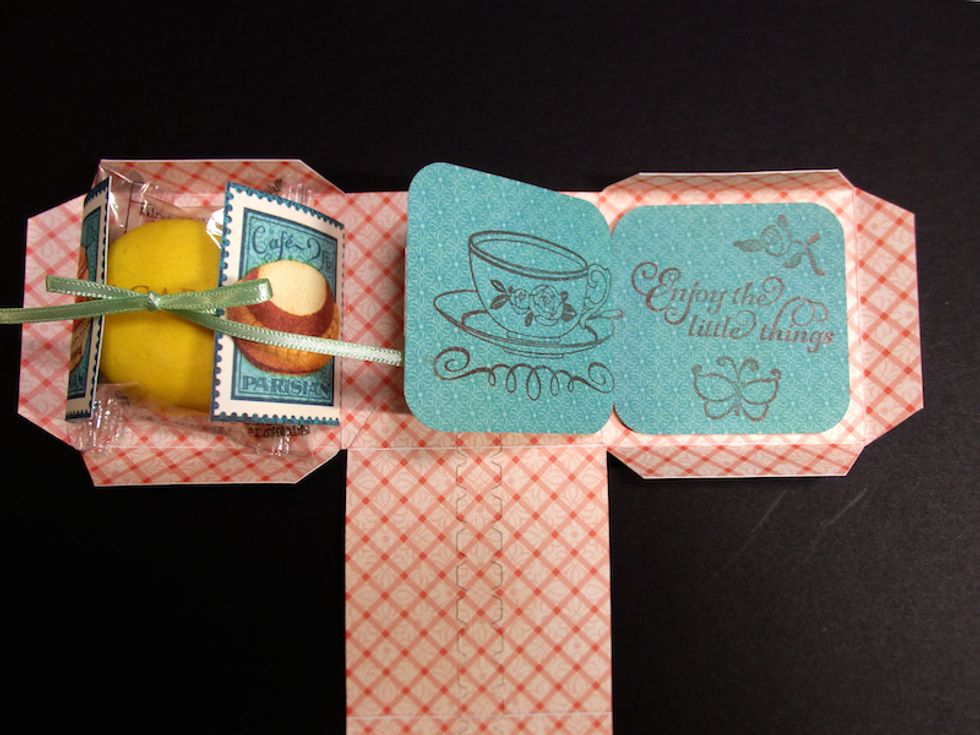 You can stamp just as you like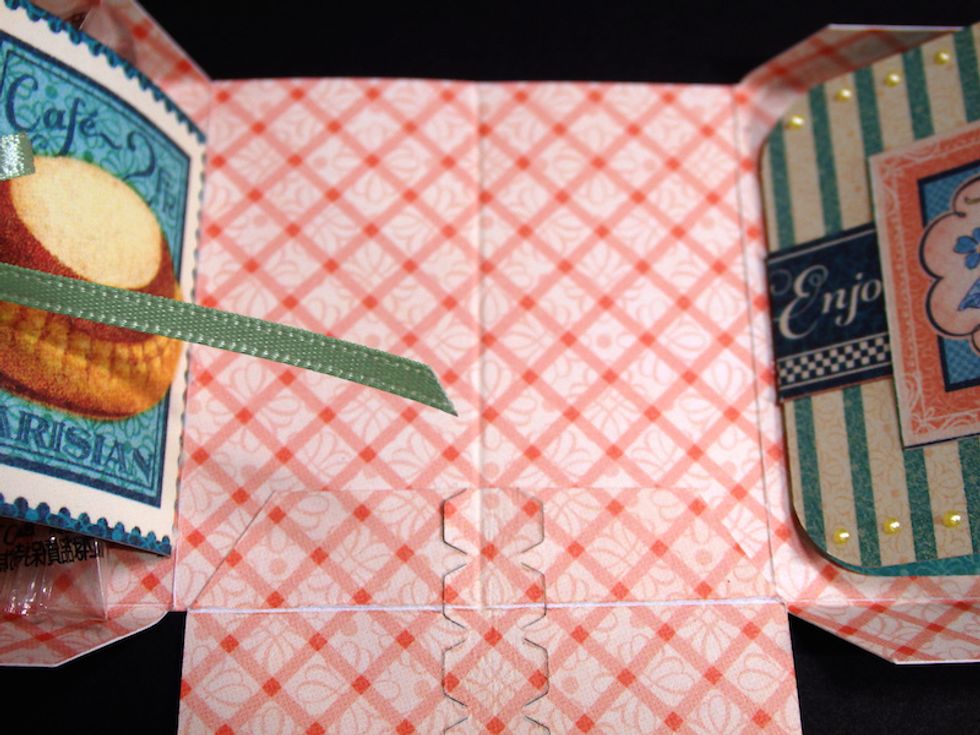 This is important Make Score like this
Hold and Paste to make a box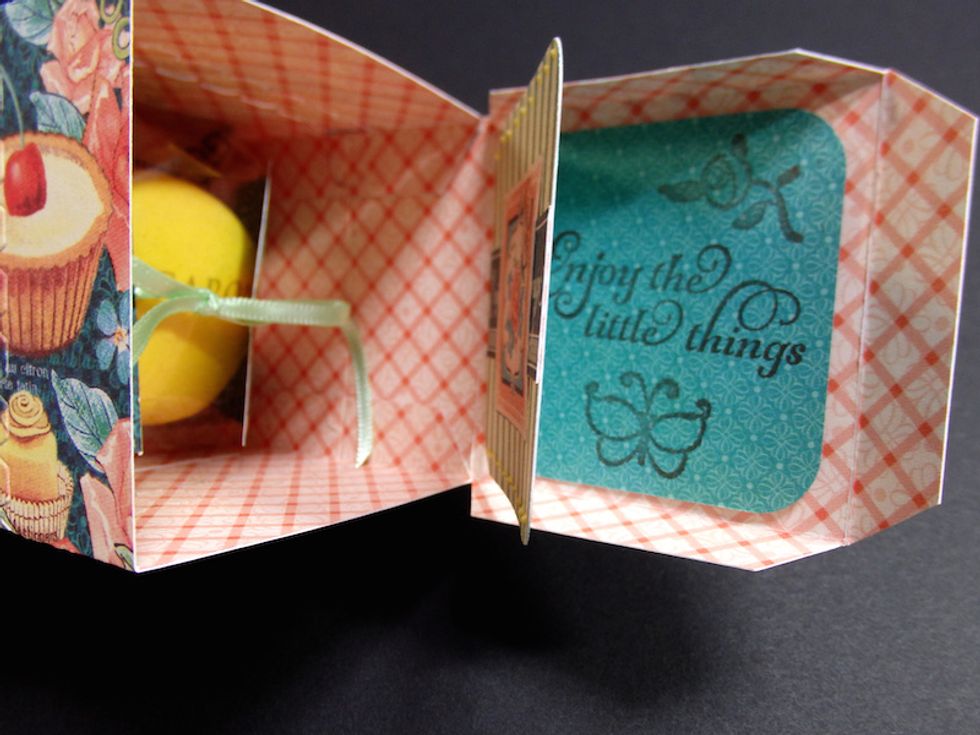 Put in together
you can see like this
Finish the box !!
2 3/8' cookie punch and cut off the decoration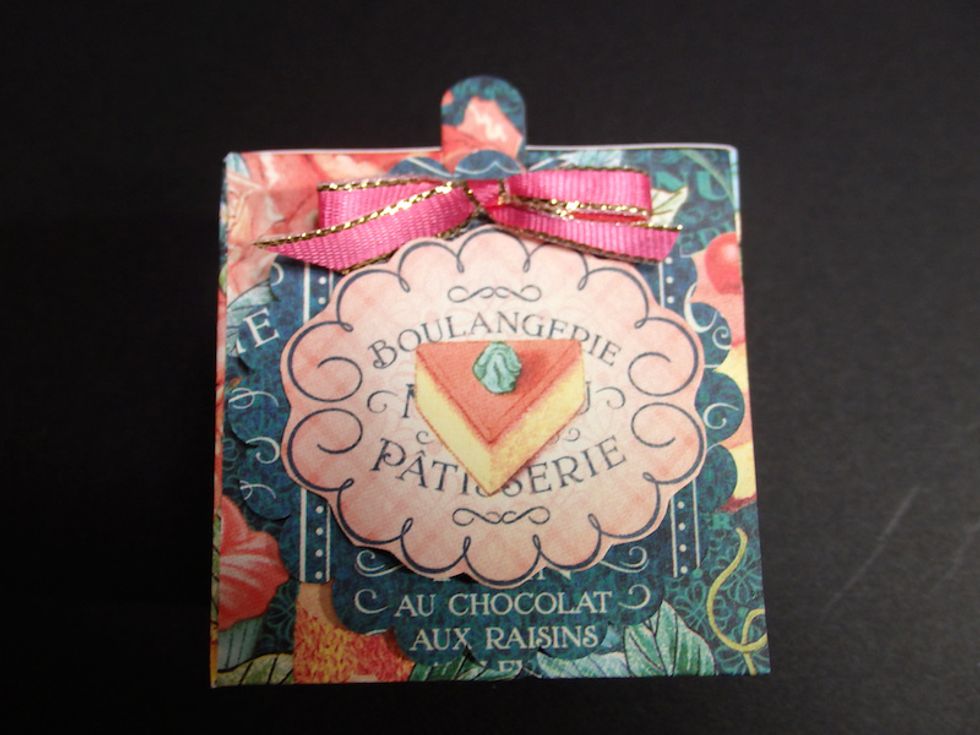 Paste like this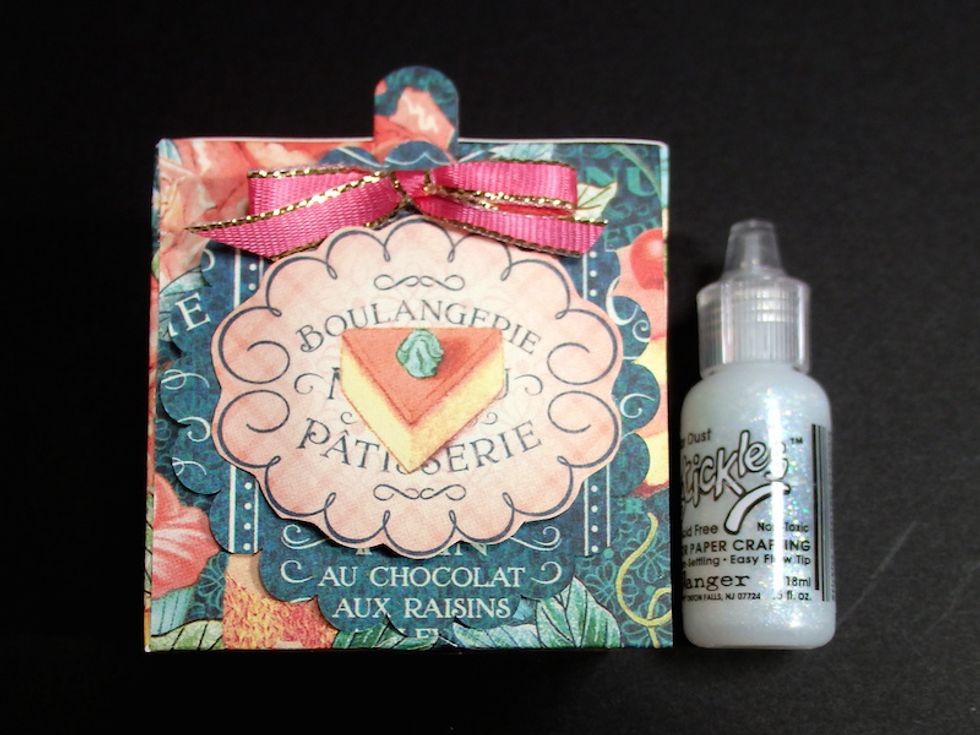 Add Stickles
You can see sparkling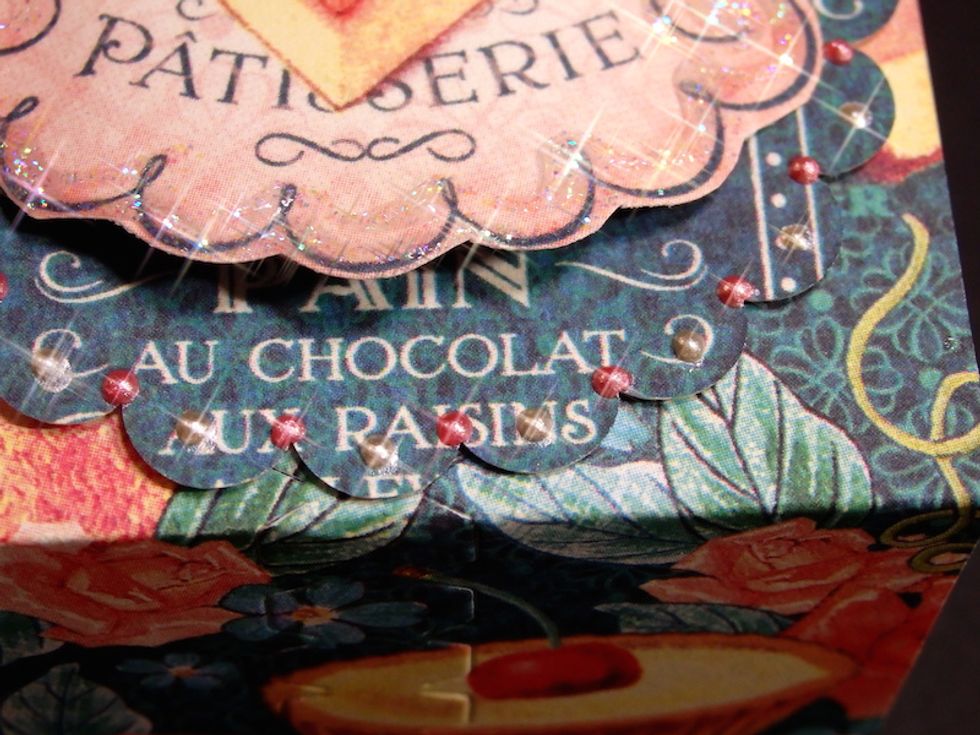 Add Liquid Pearls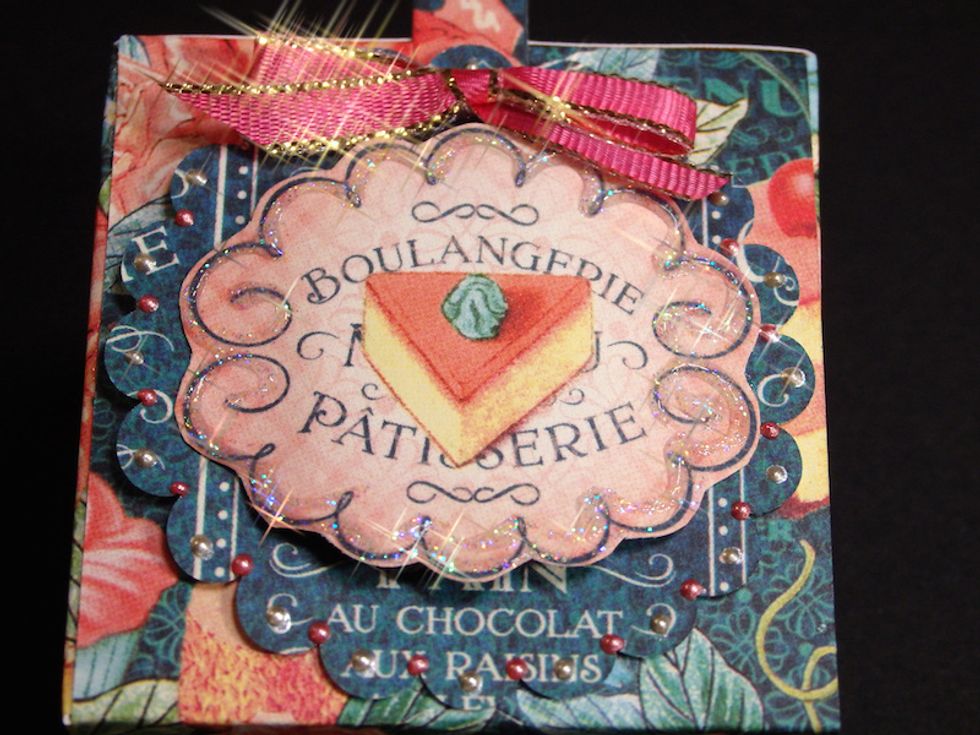 Finish!!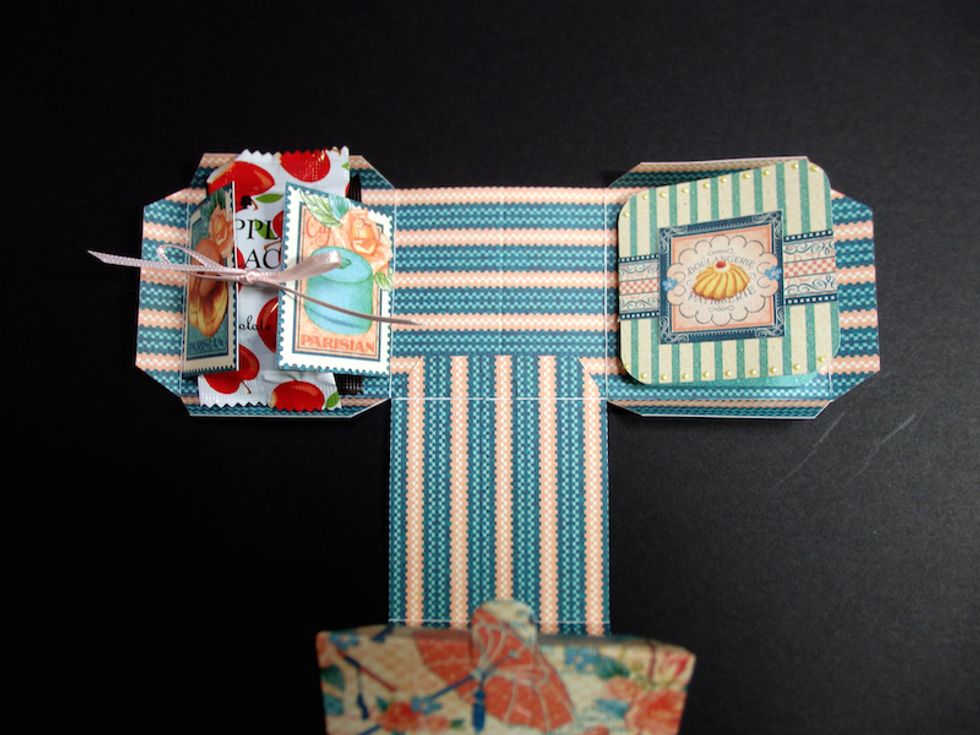 You can add another small candy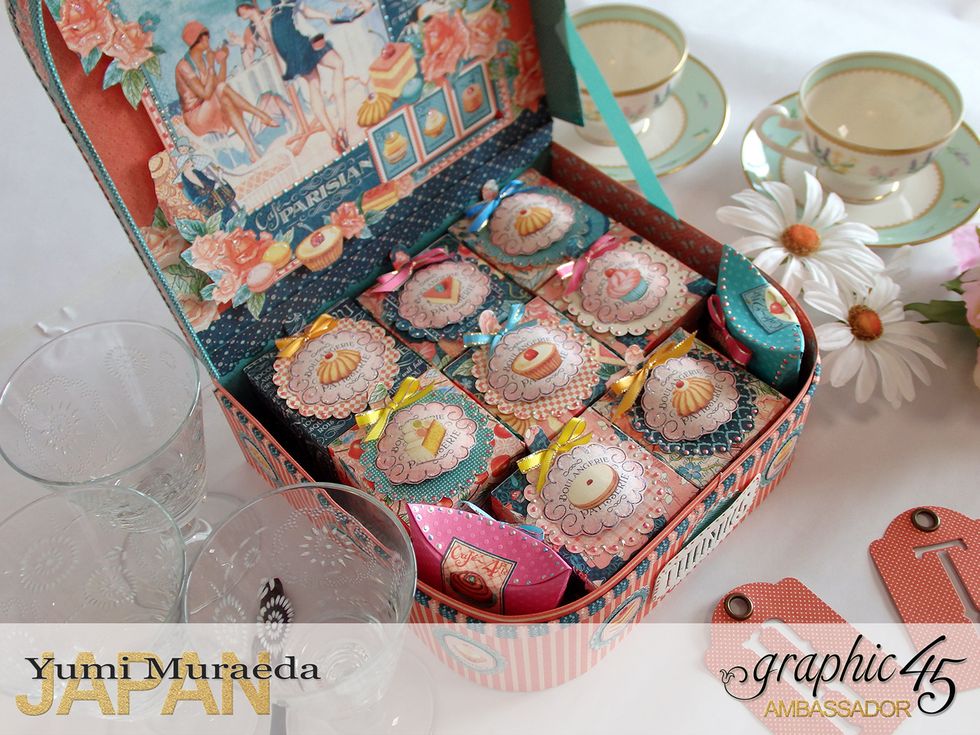 I made a box for this Fortune Macaron box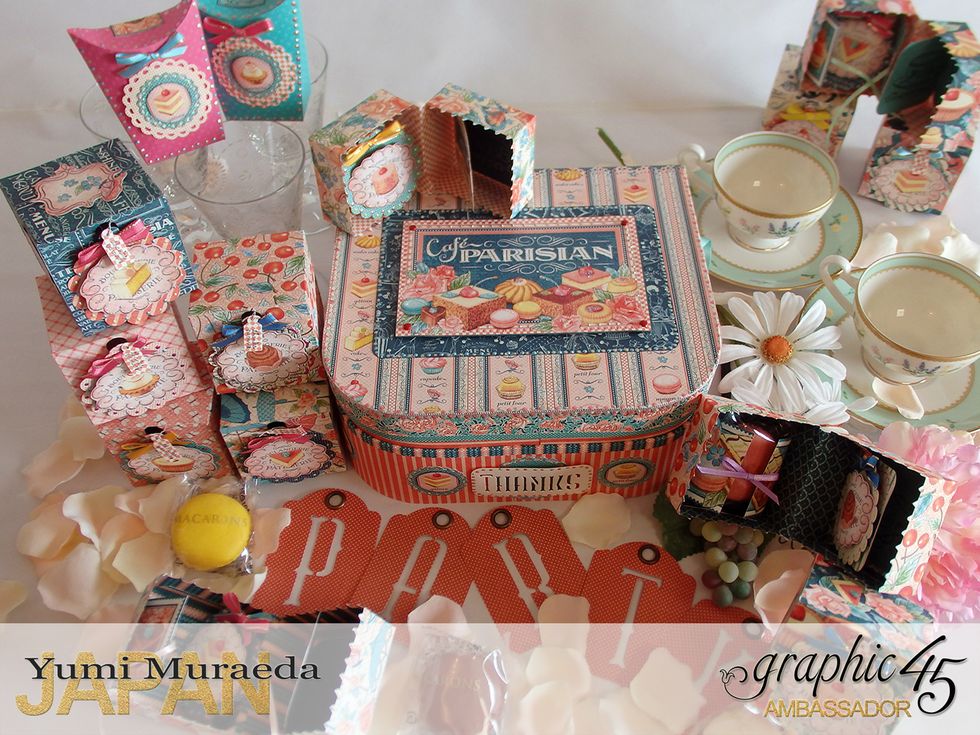 After you eat candy put inside of box a front decoration Thank you so much!! Make as many as you like then enjoy your party!!
Graphic45 Cafe Parisian Patterns & Solids
Graphic45 Thanks ATC Tags Ivory
Liquid Pearls : Petal pink and Platinum pearl
Stickles : Star Dust
Graphic45 Cafe Parisian stamp 1,2,3
Ribbon
Macaron or any small candy
Yumi Muraeda
Hello\nI love The Graphic 45 papers so all my craft is G45 products \nI hope everyone enjoy my guide \nThank you so much!!
Yokohama-shi, Kanagawa, Japan