How to temporary mark guest towels
I'm having guests staying for a few days. All my towels are identical, so I need a way to mark them for each guest.
227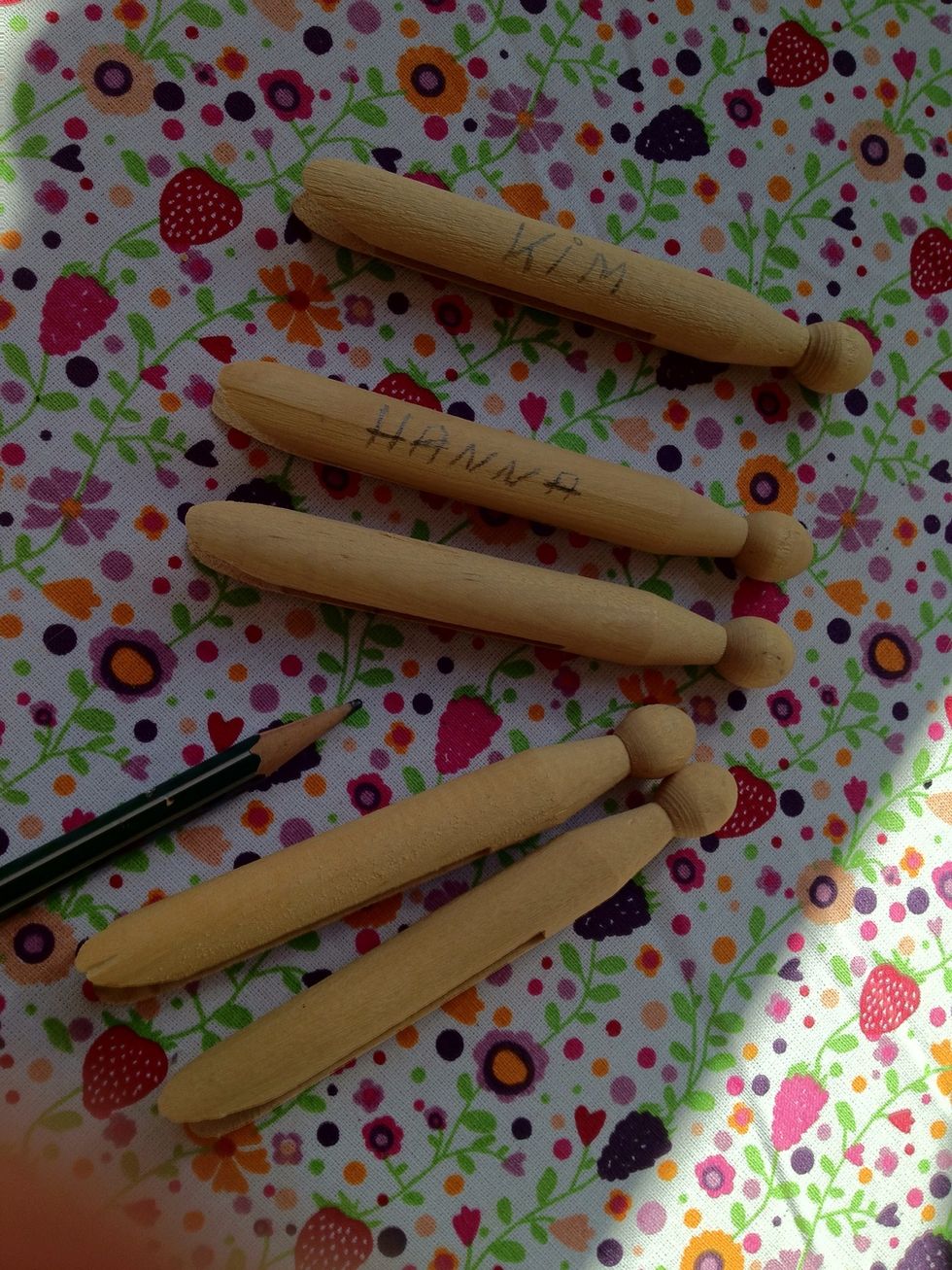 Use any clothes-pegs you got. If you only have plastic ones use labels so that you can remove them again. If you feel crafty paint them, date them and give them to your guests as a memento.
This idea can also be used as placement cards , gift tags and so on
If you use a pencil, just erase the writhing after use. Yes my eraser is silly. I use pencil a lot because it does not fade or run when wet.
Guest towels
Clothes-pegs
Pencil
Eraser