How to tell the difference between metals and non metals
Tell the Difference Between Metals and Non Metals
24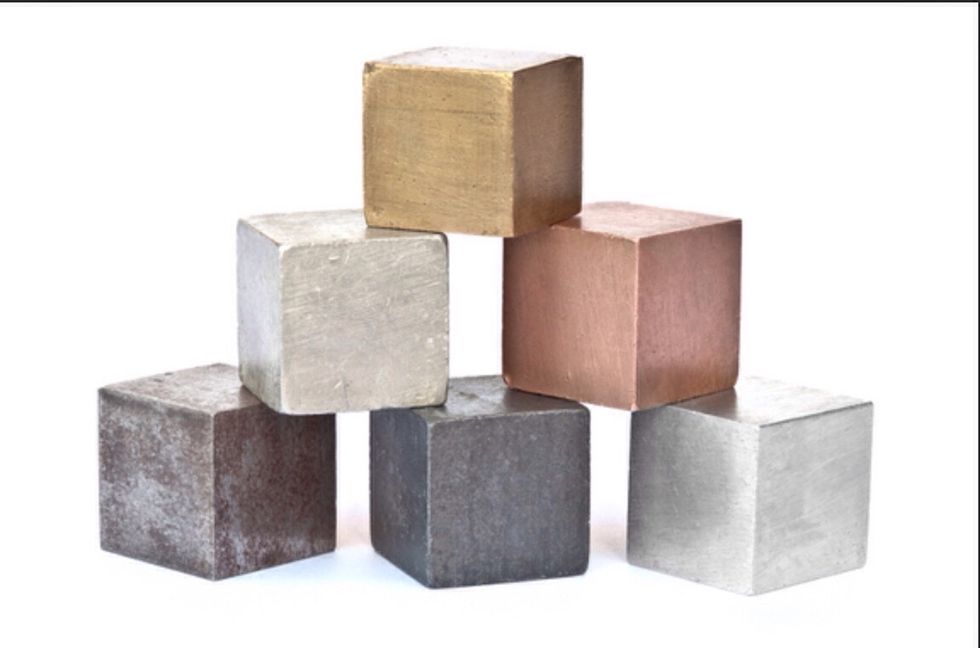 These are metals because they can not bend and they a shiny and heavy.
Lead is a non metal because it isn't shiny and it is breakable if you snap it in half. We tested that it is not magnetic and it does not conduct electricity.
To test if something is a metal or a non metal you see if it is shiny or not. If it is shiny then it is most likely to be a metal.Then you can see if it is heavy for its size or light for its size.
To test if anything in the periodic table is a metal of a non metal all you need to do is see if you can snap it in half and if you can't then see if it is magnetic and if it is then see if it
Conducts electricity if it does it is a metal if it doesn't it is a non metal.
Metals can be a actual metal or a non metal.
For intance a metal could be iron and a non metal
Could be lead or a stone or anything that is not
Magnetic and that doesn't conduct elecricity.
Real metals can not usually break but normaly non
Metals can break unless it is something like stone
(When you try and snap it in half with your hands)