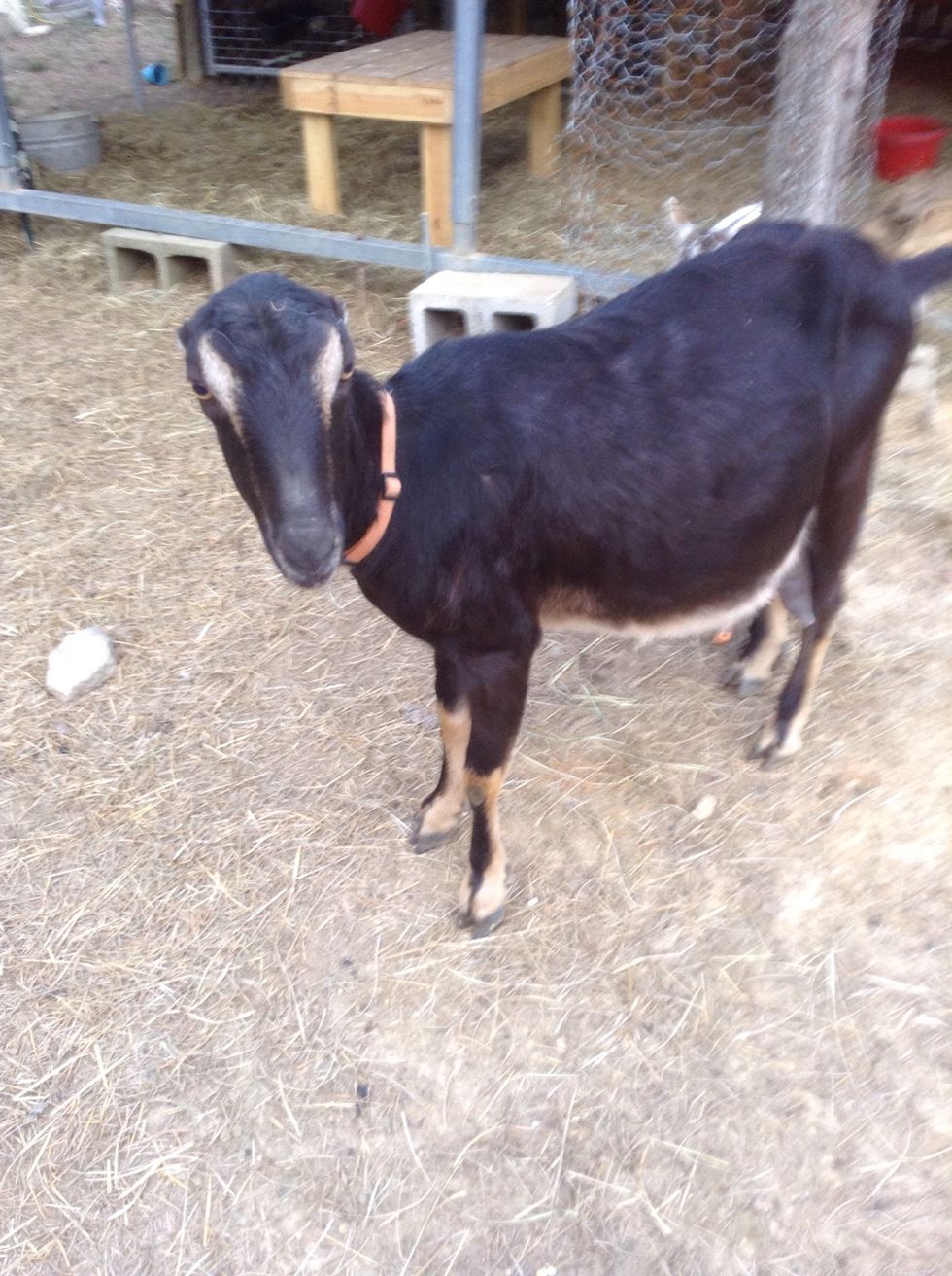 Meet Andromida! She's our pregnant Goat! She's gonna have 'em pretty soon!!! We are really exited! Anyway, here's some signs that your goat is pregnant or in labor!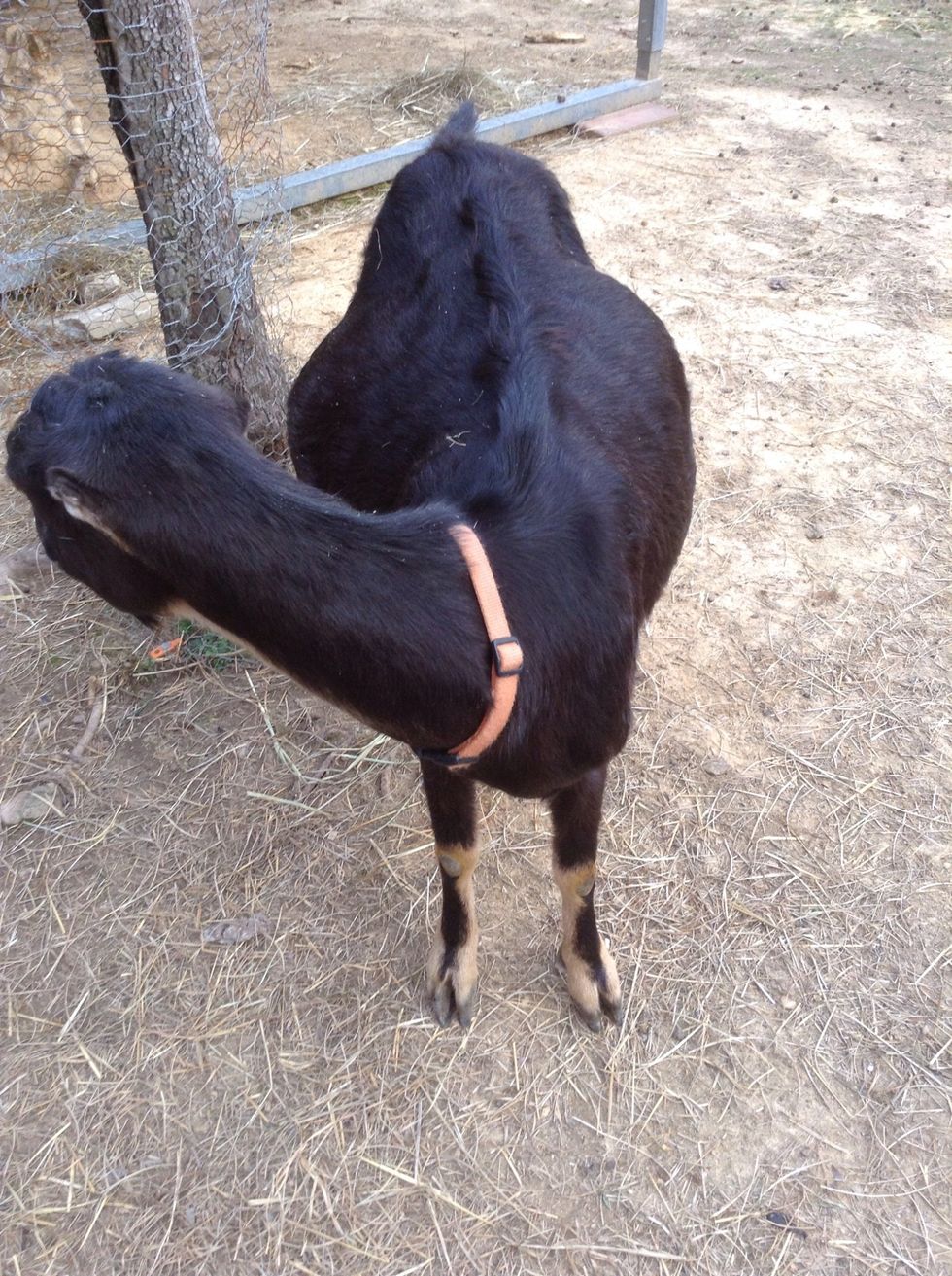 Her belly will get big, usually/ always one side will be bigger than the other.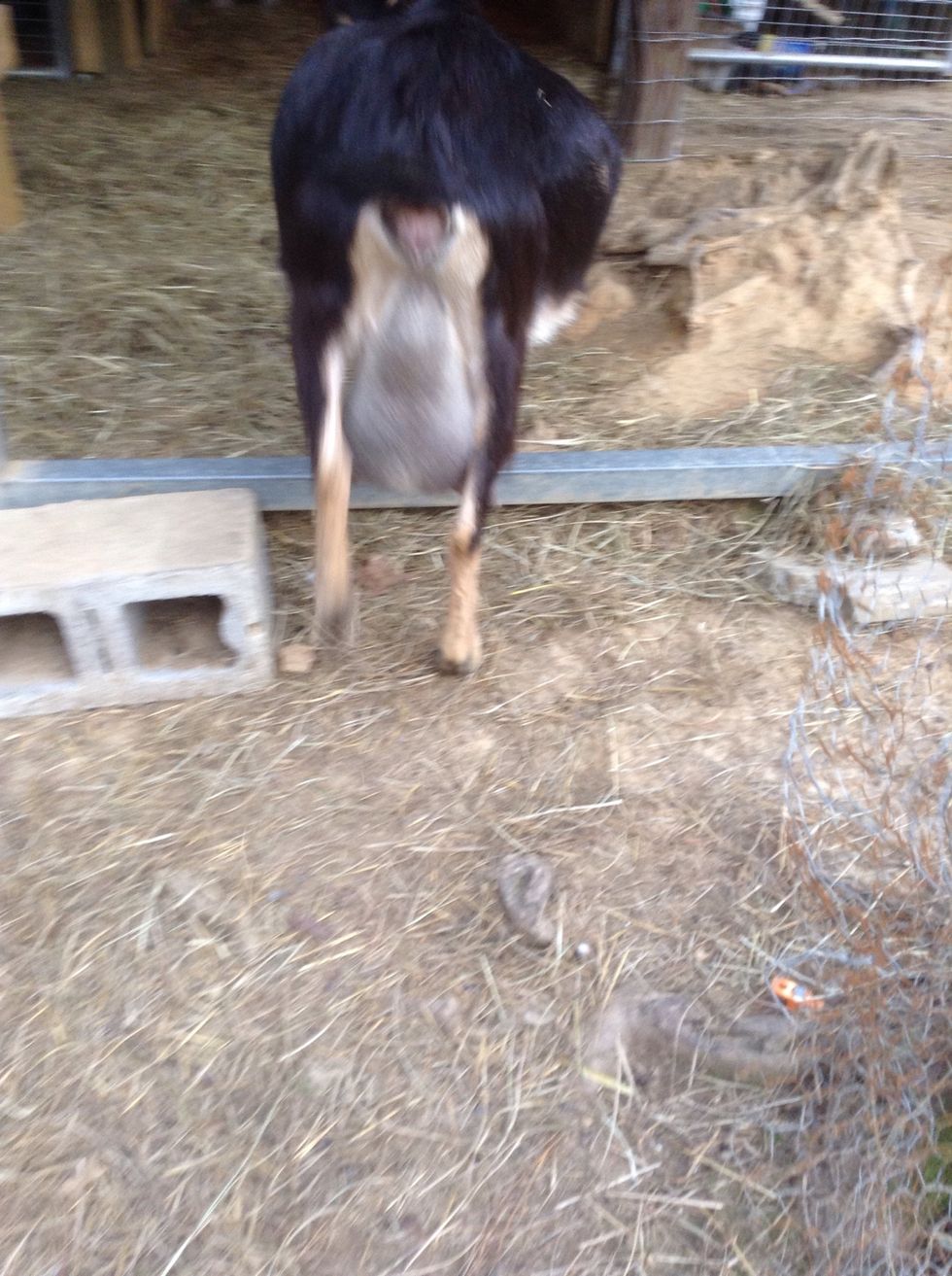 (Sorry for the blurry photo) her milk bag will fill up... By the way, DO NOT milk her, there is the colostrum in there that the babies will need!!!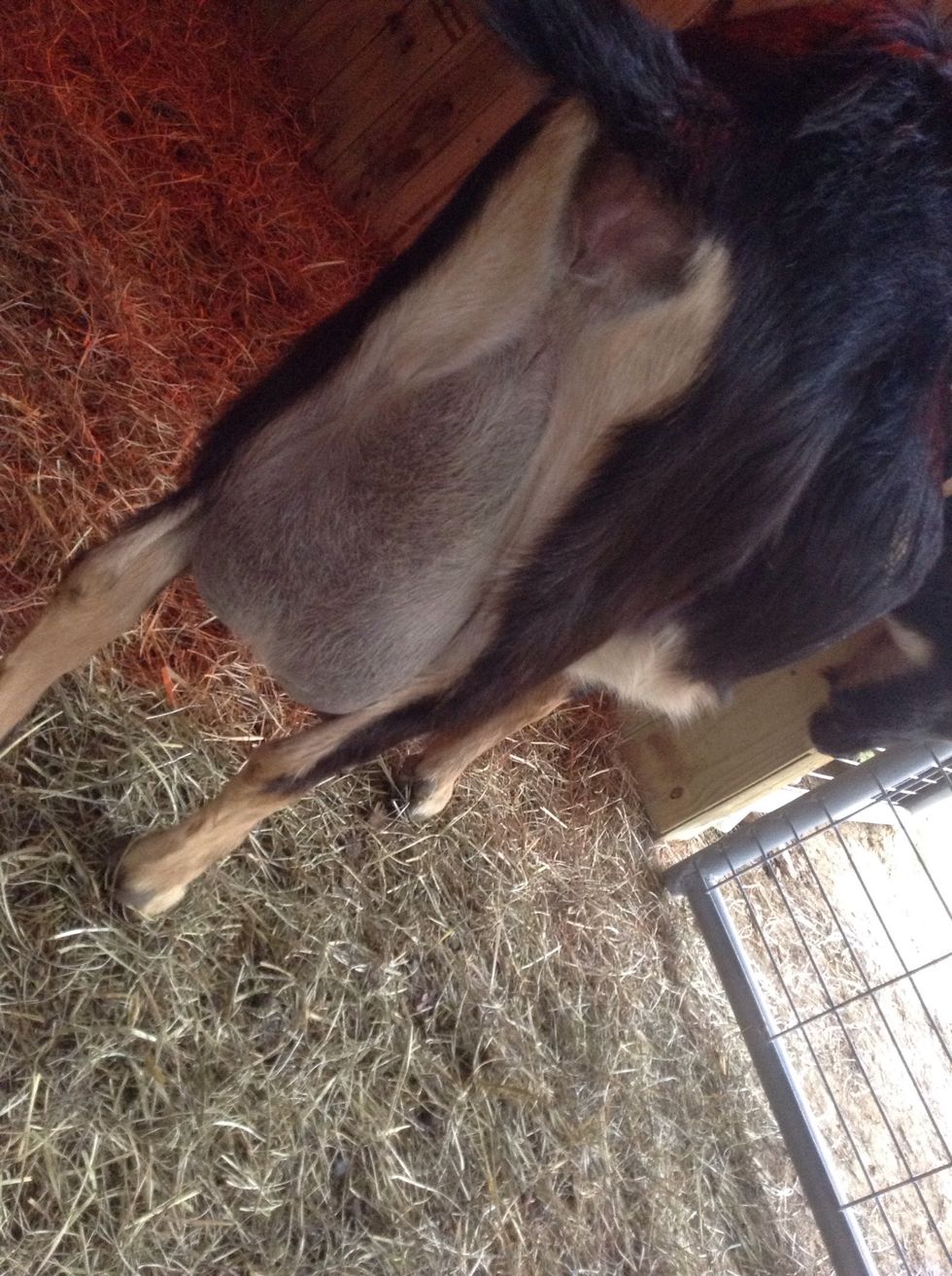 Umm... This is kinda gross but in that " area" you will see white stuff when she's in labor! I will update when she has them! Hopefully soon! Bye y'all!!!
UPDATE: She's in LABOR!!!!!!! I can't wait for little babies later on today!!!!❤️❤️❤️❤️❤️😍😍😍😍😍🐐🐐🐐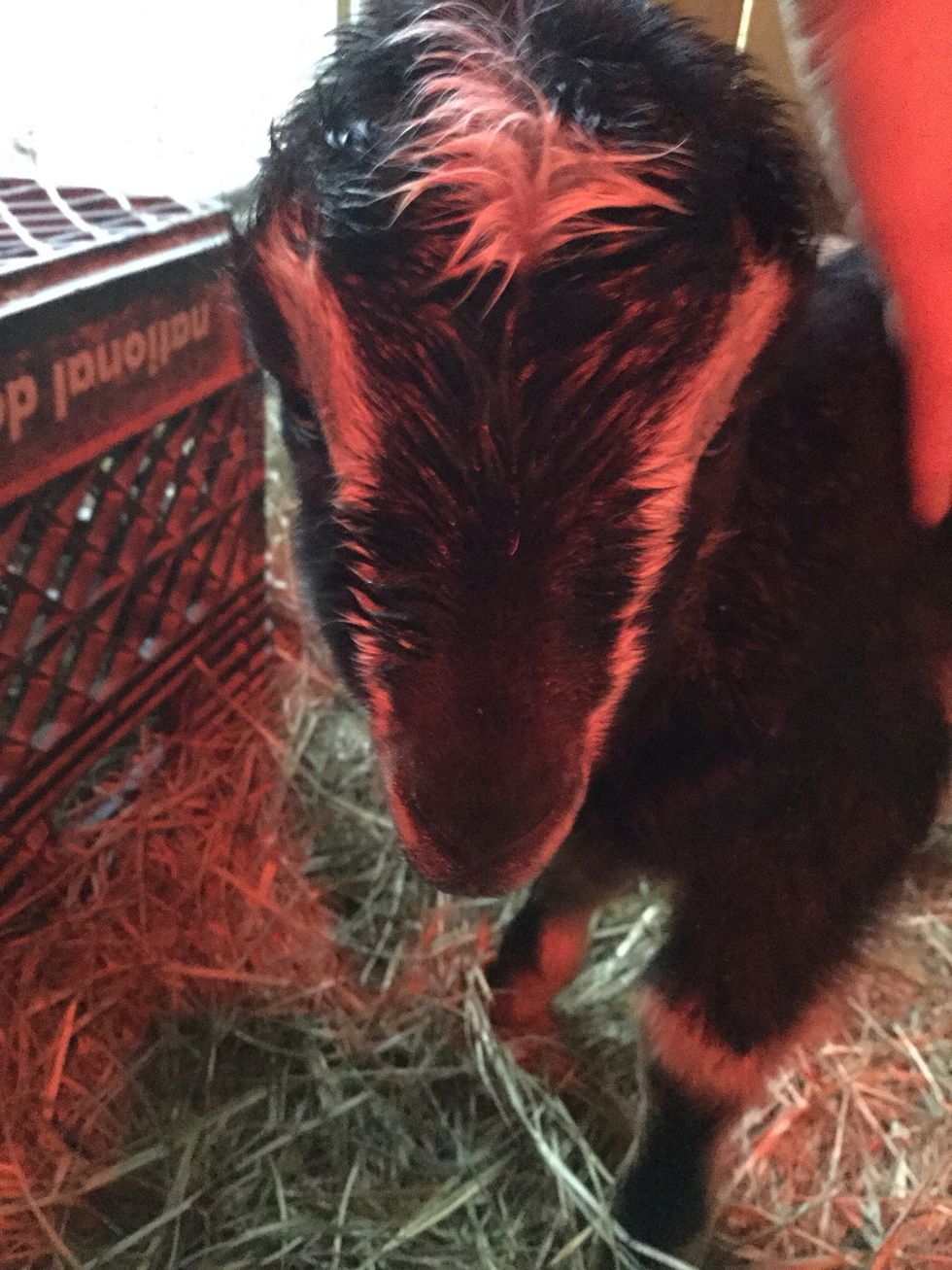 Sorry if you can't see the pic! This is the little girl...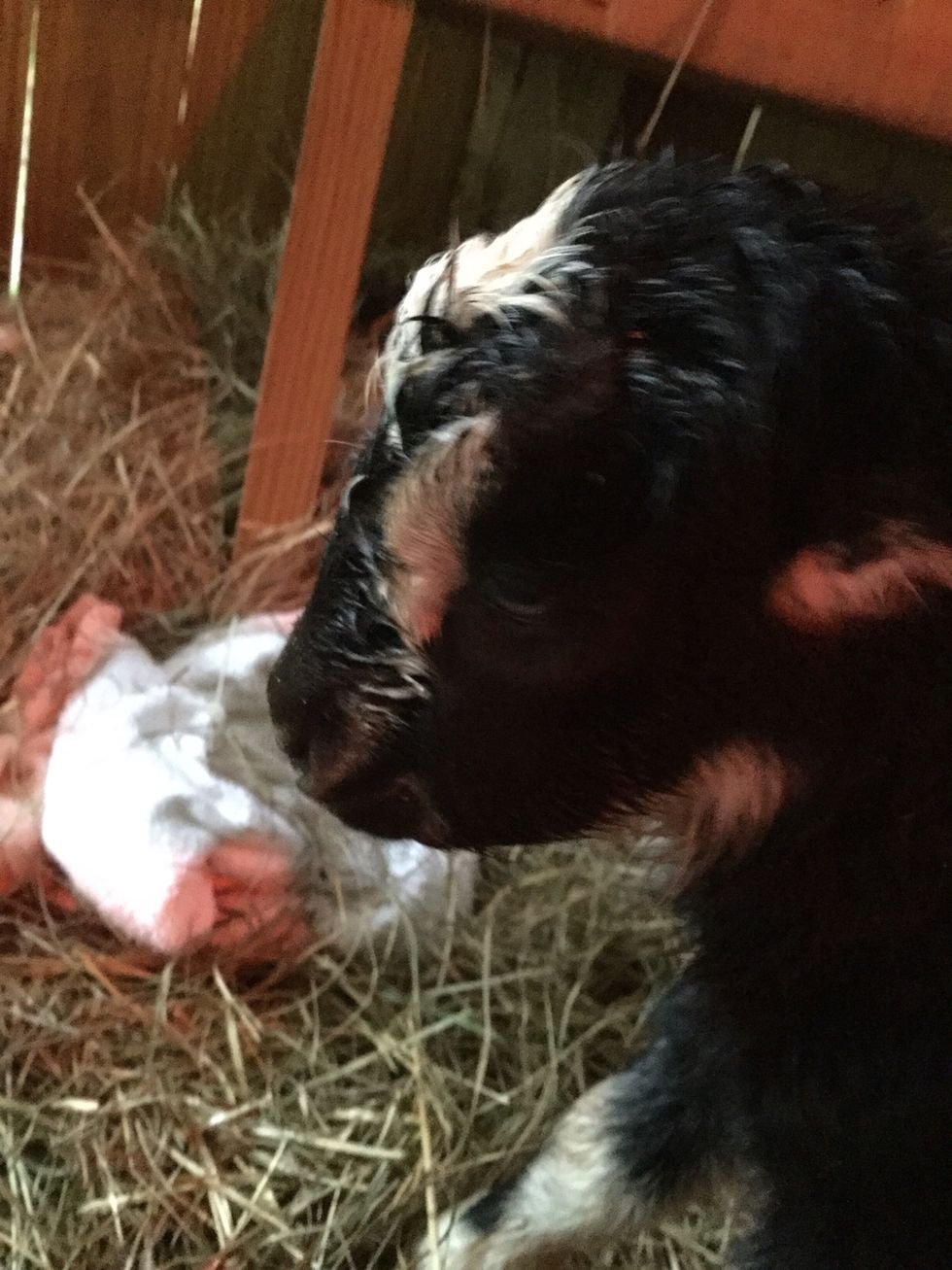 And this is the little boy!
Make sure they get a good drink in the next hour at least! These were quite a bit clueless! We had to help them! We got the birth on tape, but I chose not to post it! If you need to see, you can...
Look up: goat birth (AlanaMayGoatLady has a good one!) anyway, we haven't named them yet so feel free to give us suggestions!! I will make a update when we pick Thier names out! Bye y'all!
UPDATE: If you know what to do, please comment! Our baby girl goat just won't drink! She's smaller and seems weaker, and we even squirted milk in her mouth! What do I do?!
Sarah'S Hobbies
Hi! I'm Sarah! I love crafts and I live on blackberry trail farm,welcome to my account! Can you help me get to 100 followers? Thanks!
Horsedoggoatschickens????