How to tell a simple string story
"The Mosquito" from The Story Vine by Anne Pellowski
419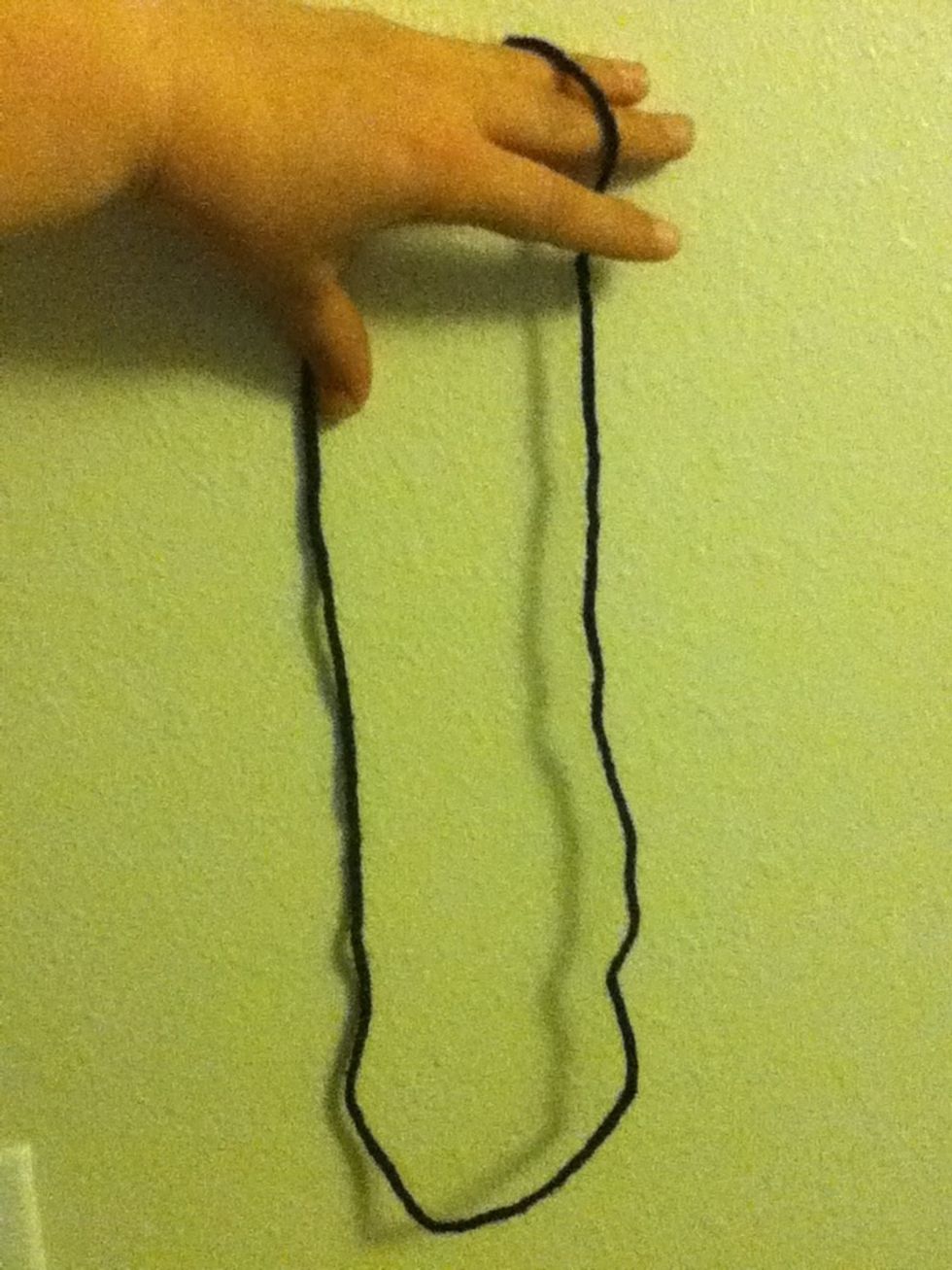 You can also cut 3 strands, 50 inches each, of black yarn and braid them together. That will make your string character more visible.
String stories and games such as Jacob's ladder or cats cradle are part of many cultures, and early explorers to Alaska described watching children play with string stories. This is one such story.
A woman sat weaving one day when suddenly she heard a buzzing noise nearby.
She looked up and saw nothing, so she continued her weaving, in and out, in and out.
The buzzing noise now got louder and the woman looked around again, but seeing nothing, continued her weaving.
Up and around... Suddenly the buzzing grew very loud. The woman looked at her weaving and saw-- a GIANT MOSQUITO!
The mosquito began to buzz around her head. It buzzed into her ears and under her chin. It buzzed past her eyes and the tip of her nose. It buzzed in her hair and down her cheek, driving her crazy!
"I am going to catch that mosquito," said the woman. She waited until the mosquito flew right in front of her. Then she clapped her hands over it-- and the mosquito was gone!
40.0in Dark string tied in a circle
An audience, preferably children