Your dog will probably enjoy it more than you could imagine.
15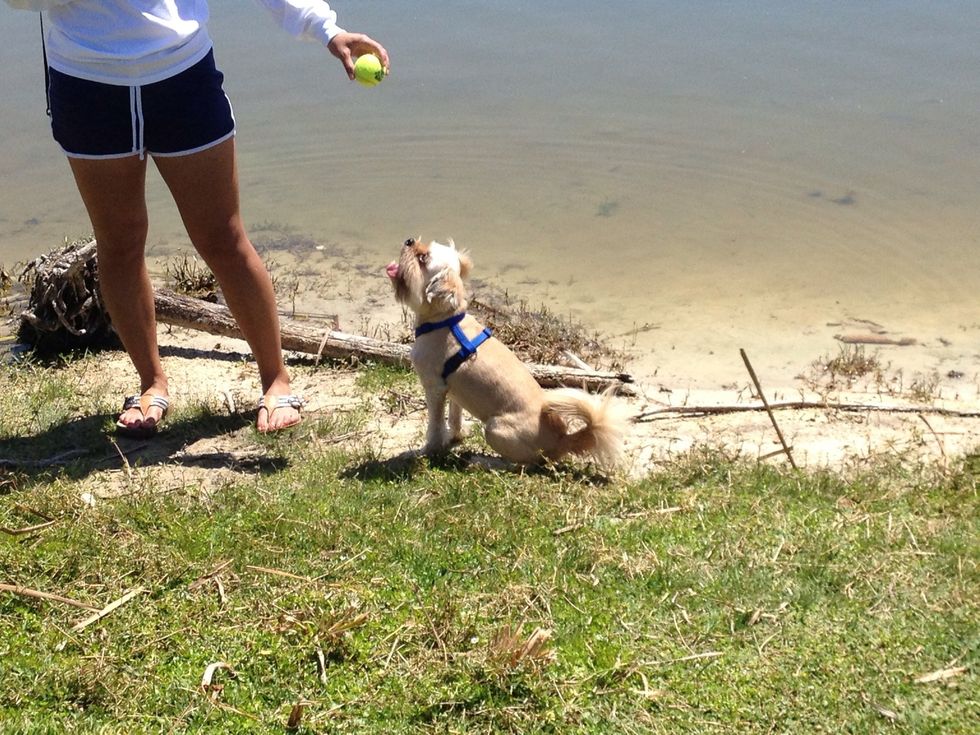 Start with your dog, a toy of choice, and a body of water
If your dog has not been around water it will likely need some encouragement just to get into the water. Throw the ball into shallow water in the beginning in order to build confidence.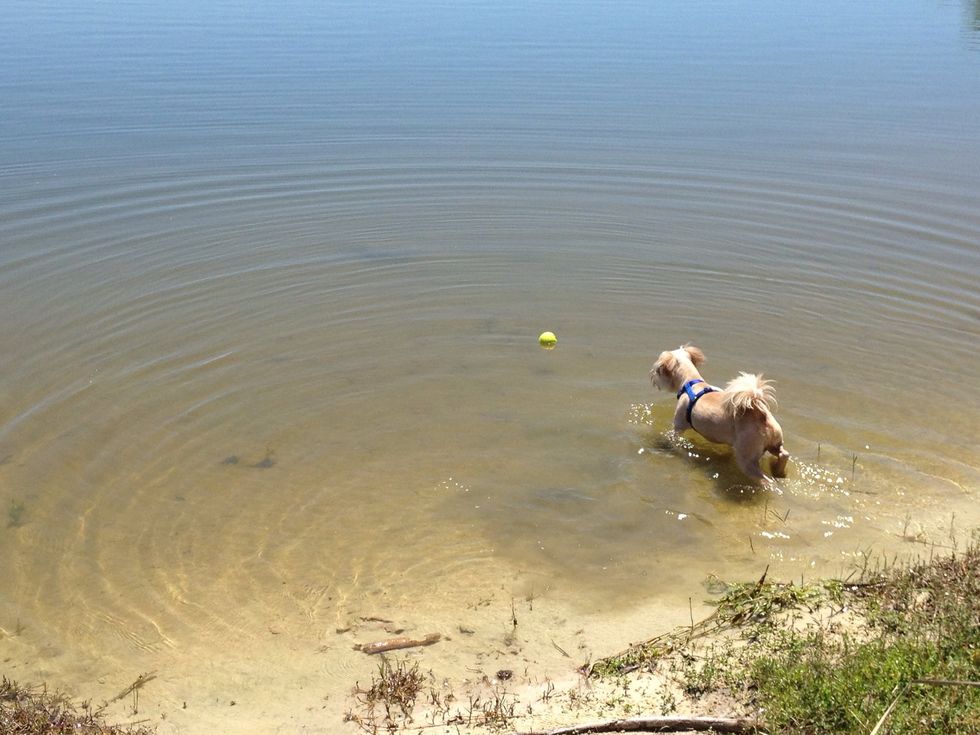 Once your dog gets in the water, chances are it will be intrigued. Keep throwing the toy into shallow water to get your dog comfortable with the water.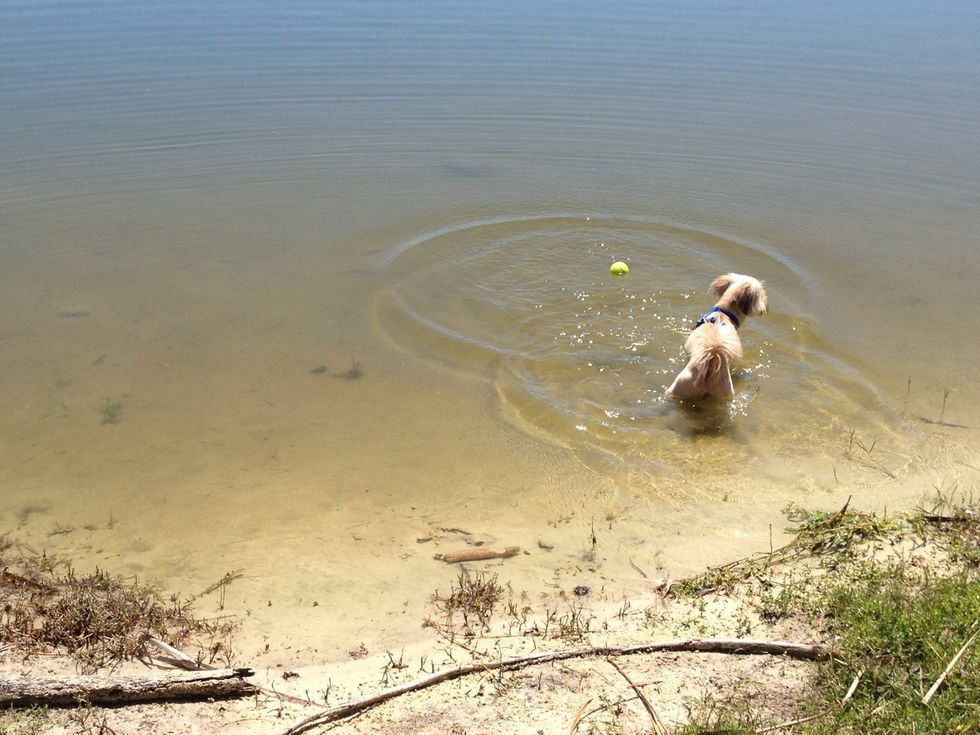 But once the water gets too deep, your dog will probably be scared and retreat. Don't worry - this is a normal reaction. It just means its time for the hands on portion of the training.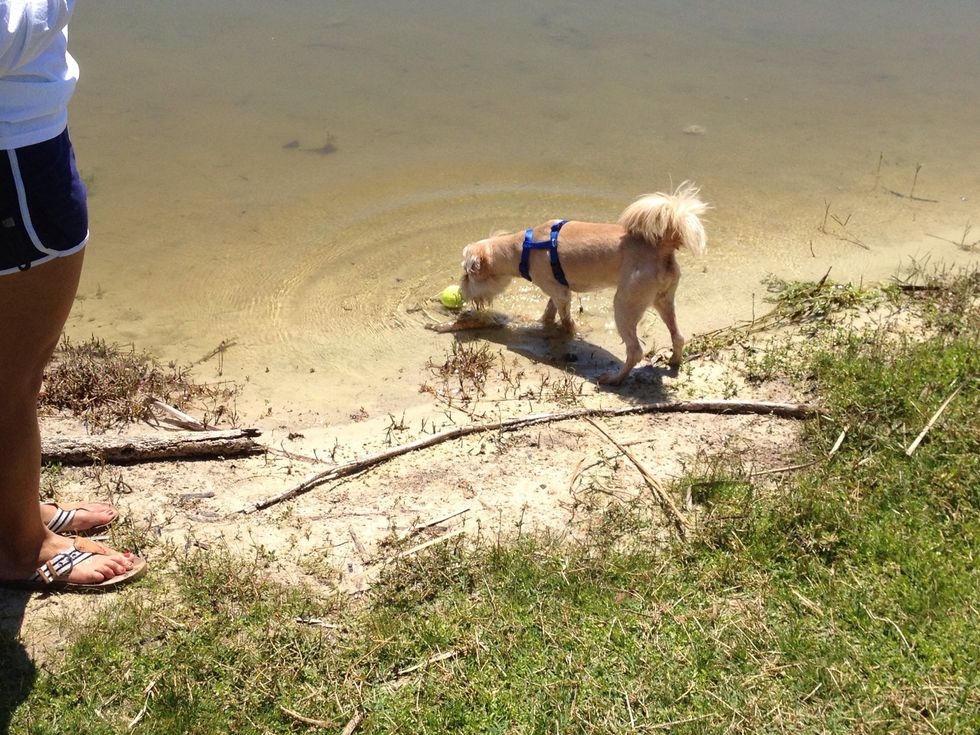 You likely will need to repeat the last step a few times before your dog willingly takes the plunge, but if your dog is like mine once it does you will have a hard time keeping him away from water.
Tennis ball or small toy
Pond / lake / pool
Dog