Met Safari zoeken we op internet naar een goede portretafbeelding van de gewenste persoon: b.v. via 'google afbeeldingen'.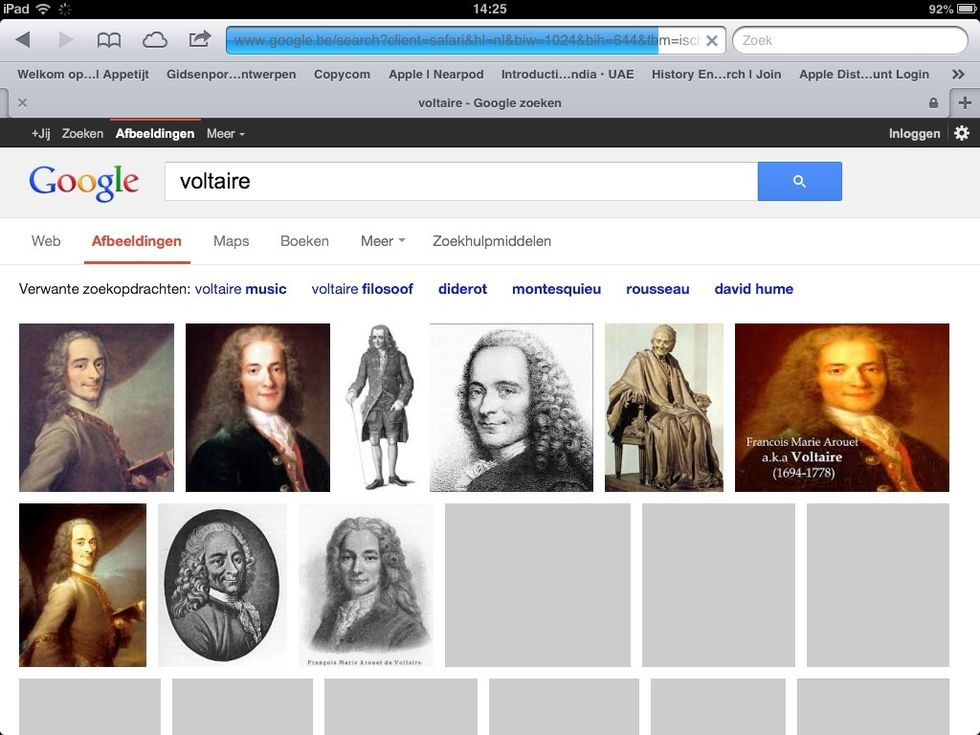 Type in de zoekbalk de naam in van de persoon die je nodig hebt.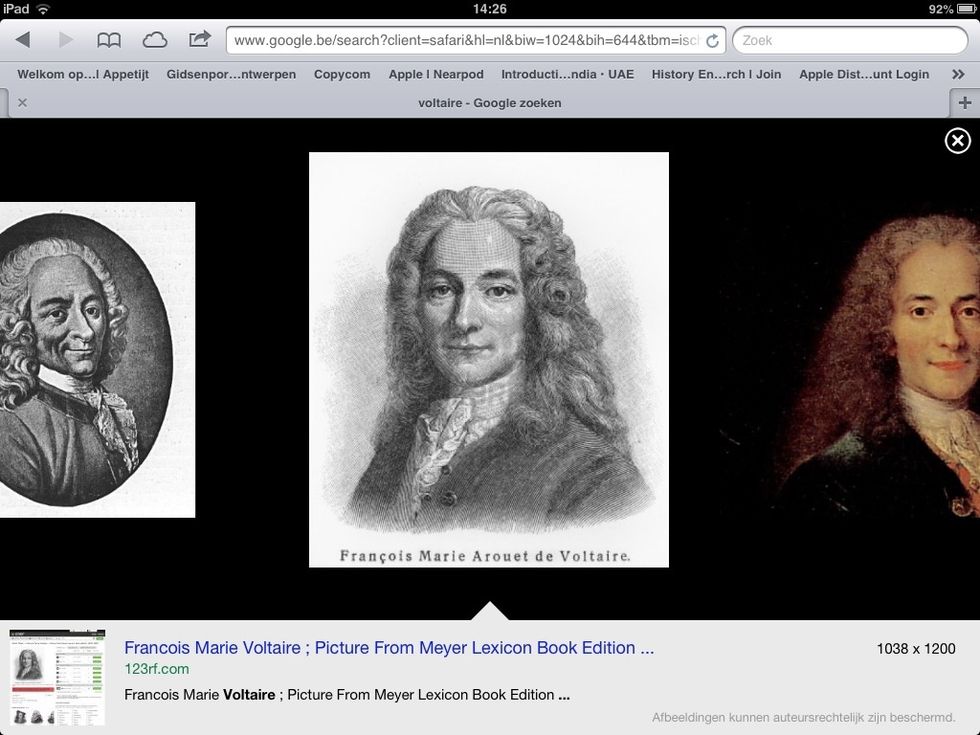 Selecteer je keuze.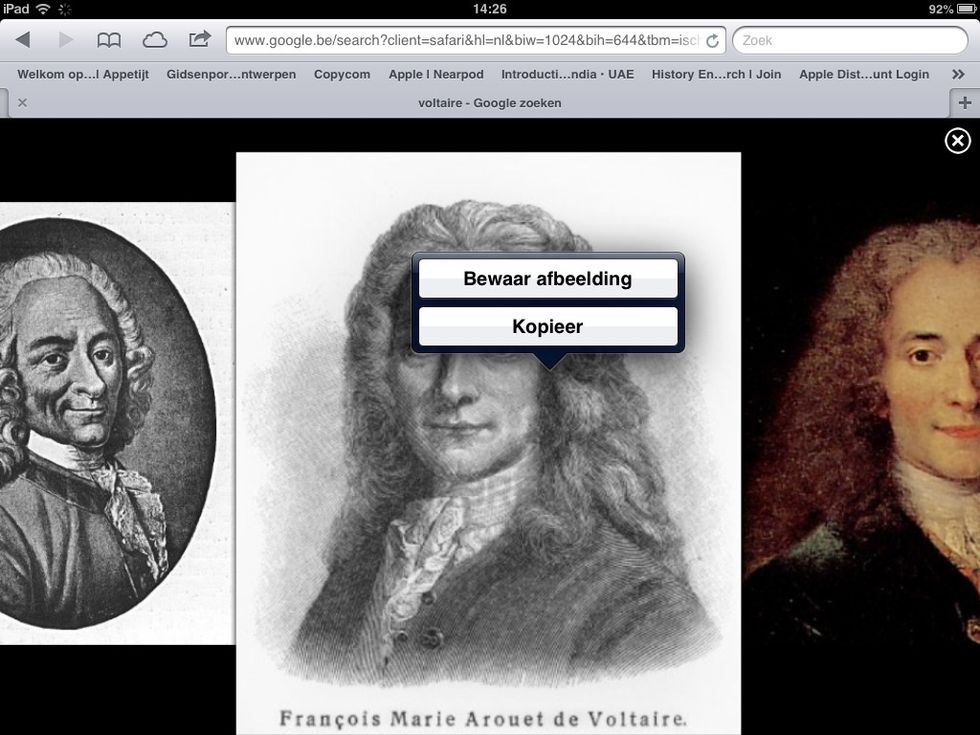 Laat je vinger rusten op de afbeelding tot deze mededeling verschijnt. Tap op bewaar afbeelding.
De afbeelding is nu bewaard in je filmrol.
Als MORFO geïnstalleerd is, controleer je best je instellingen onder de rubriek 'Privacy'
Morfo heeft toegang nodig tot je filmrol en de microfoon van je iPad.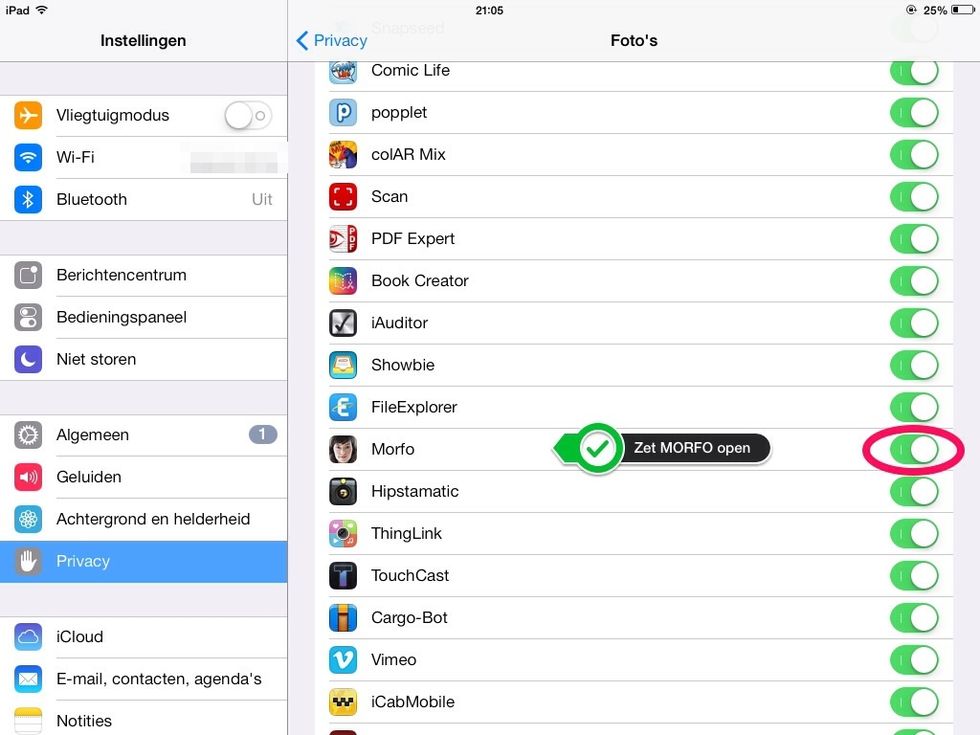 Bij foto's: geef MORFO toegang tot je filmrol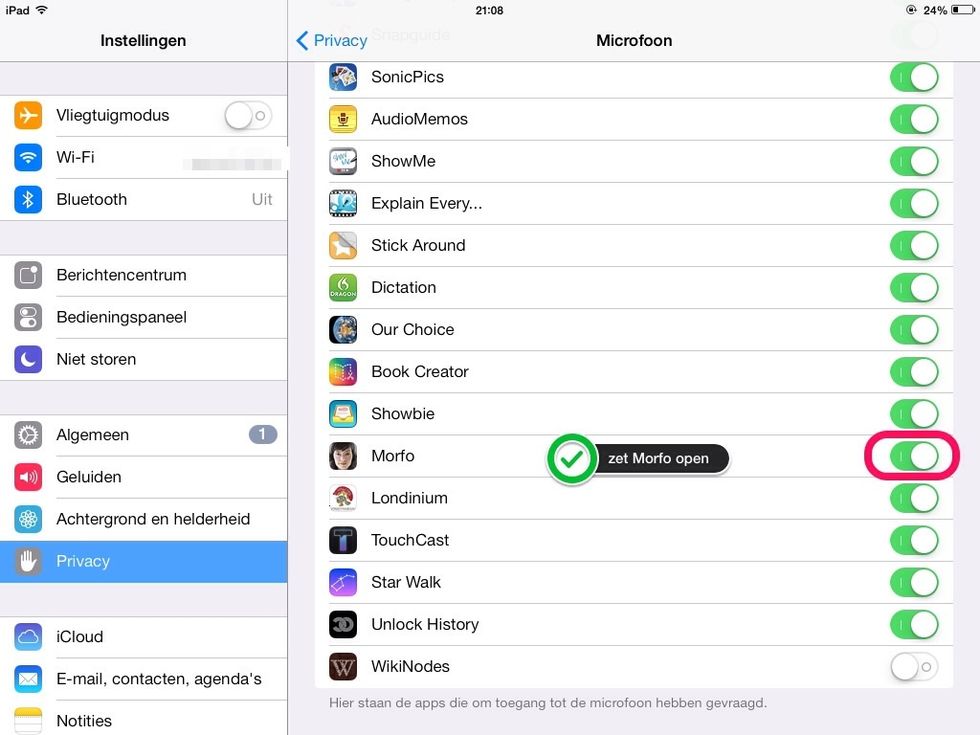 Bij 'microfoon' zet je MORFO eveneneens op open
Alles is klaar om te starten!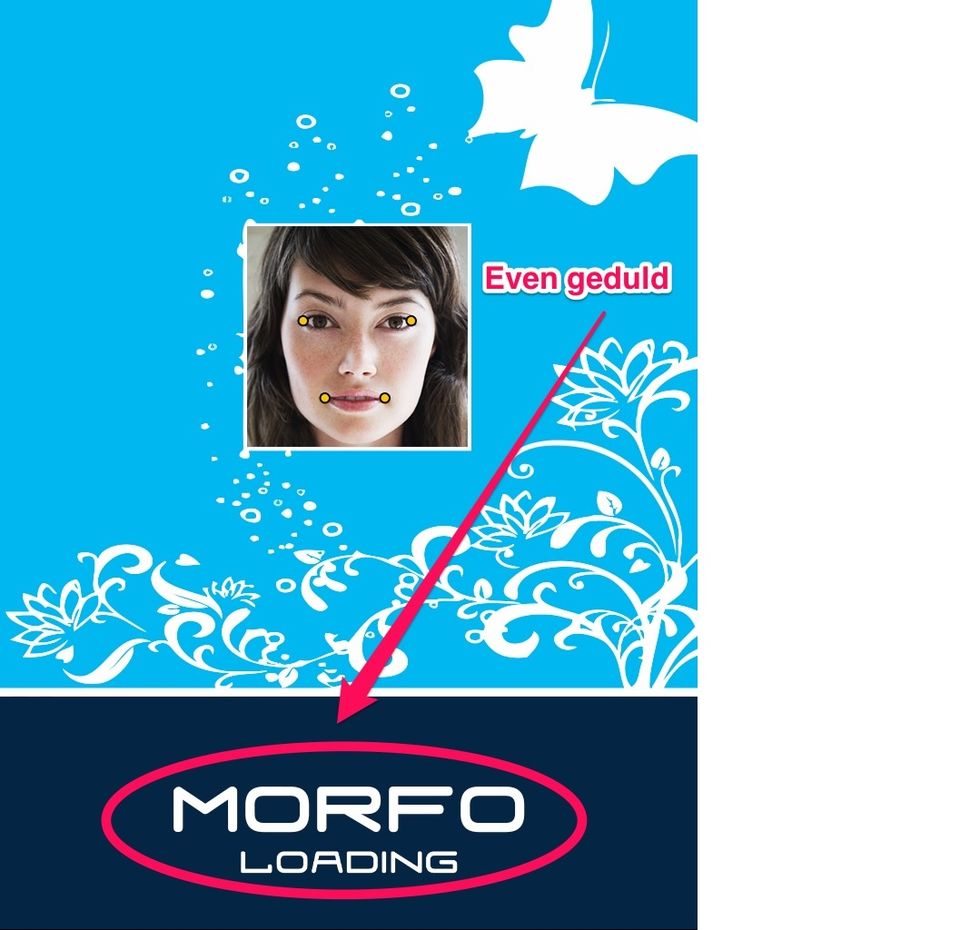 morfo laadt zich op!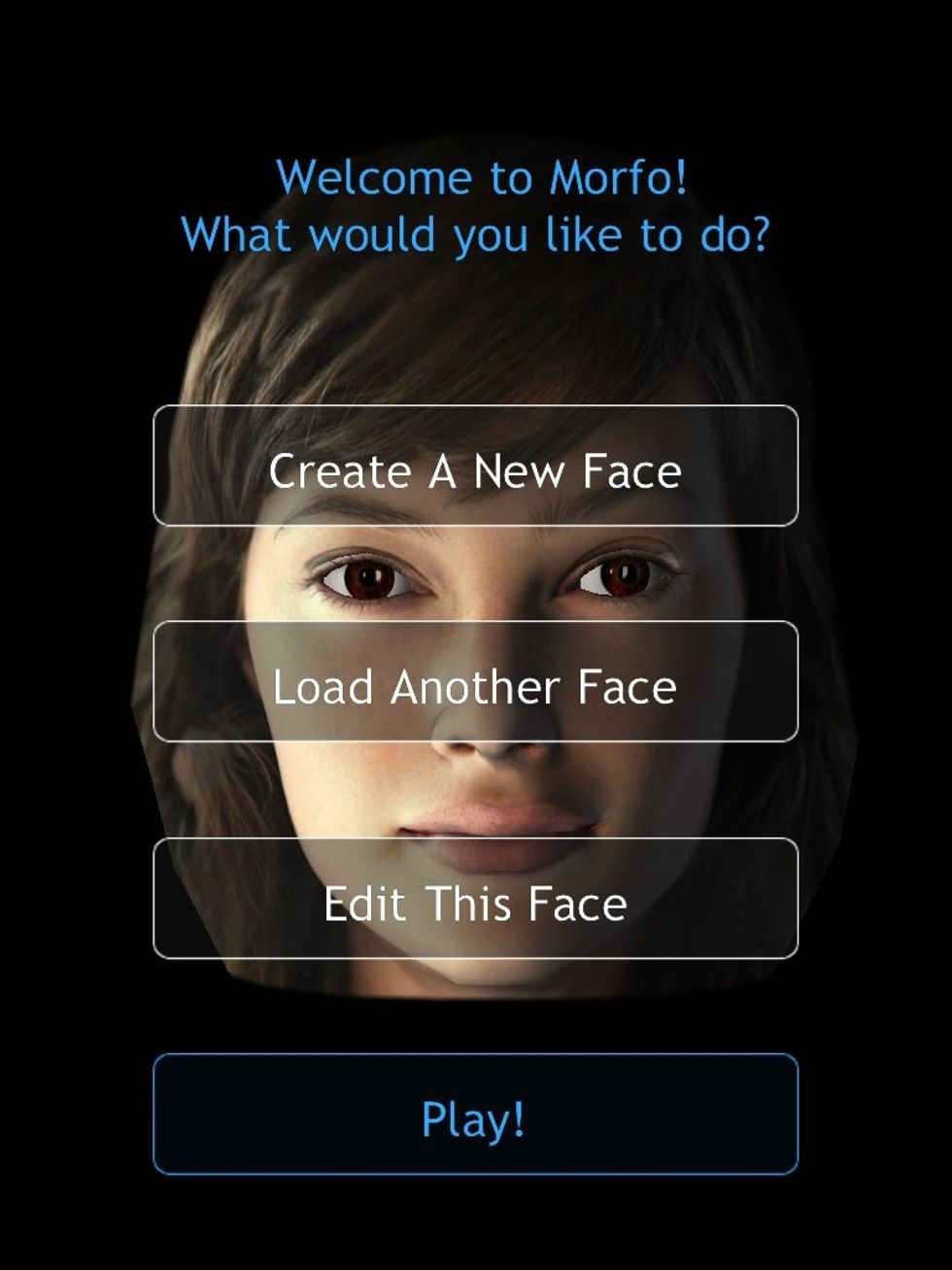 Kies voor de optie: create a New Face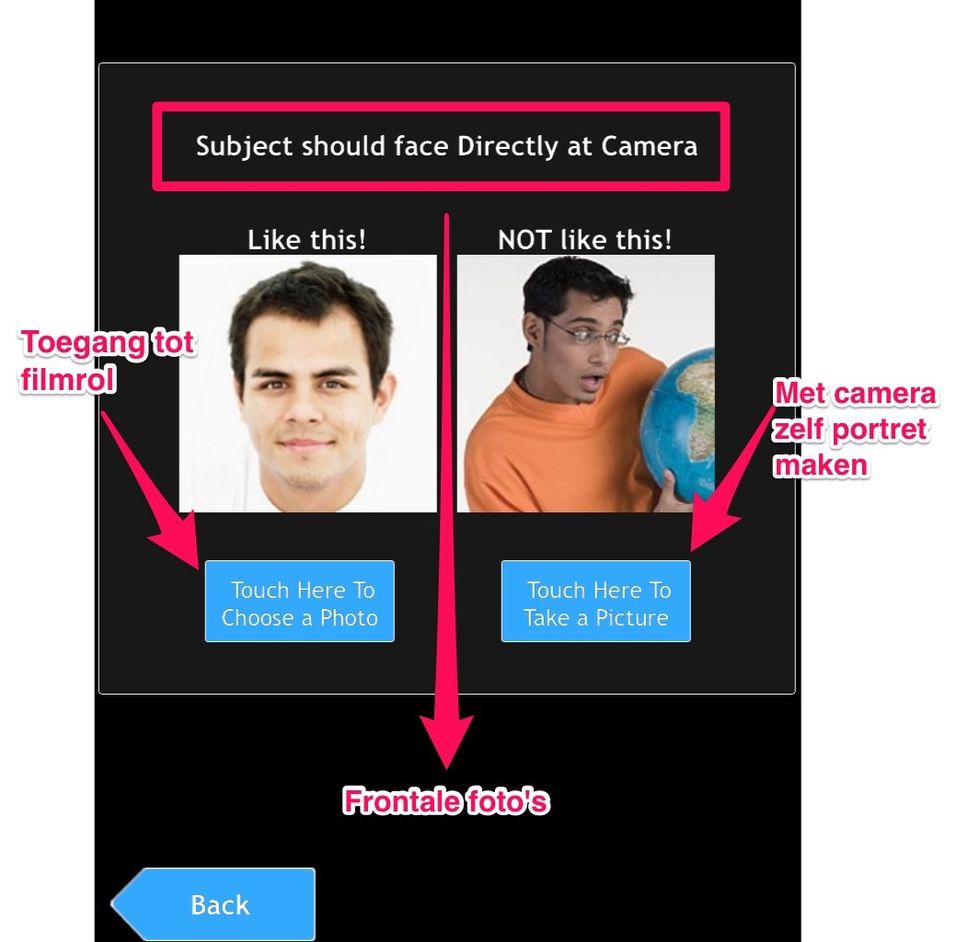 Bewaarde portretafbeelding of zelf portretopnames maken, aan jouw de keuze.
In dit voorbeeld kiezen we een bewaarde portetafbeelding uit de filmrol door ze aan te stippen en te kiezen voor 'gereed' rechtsboven.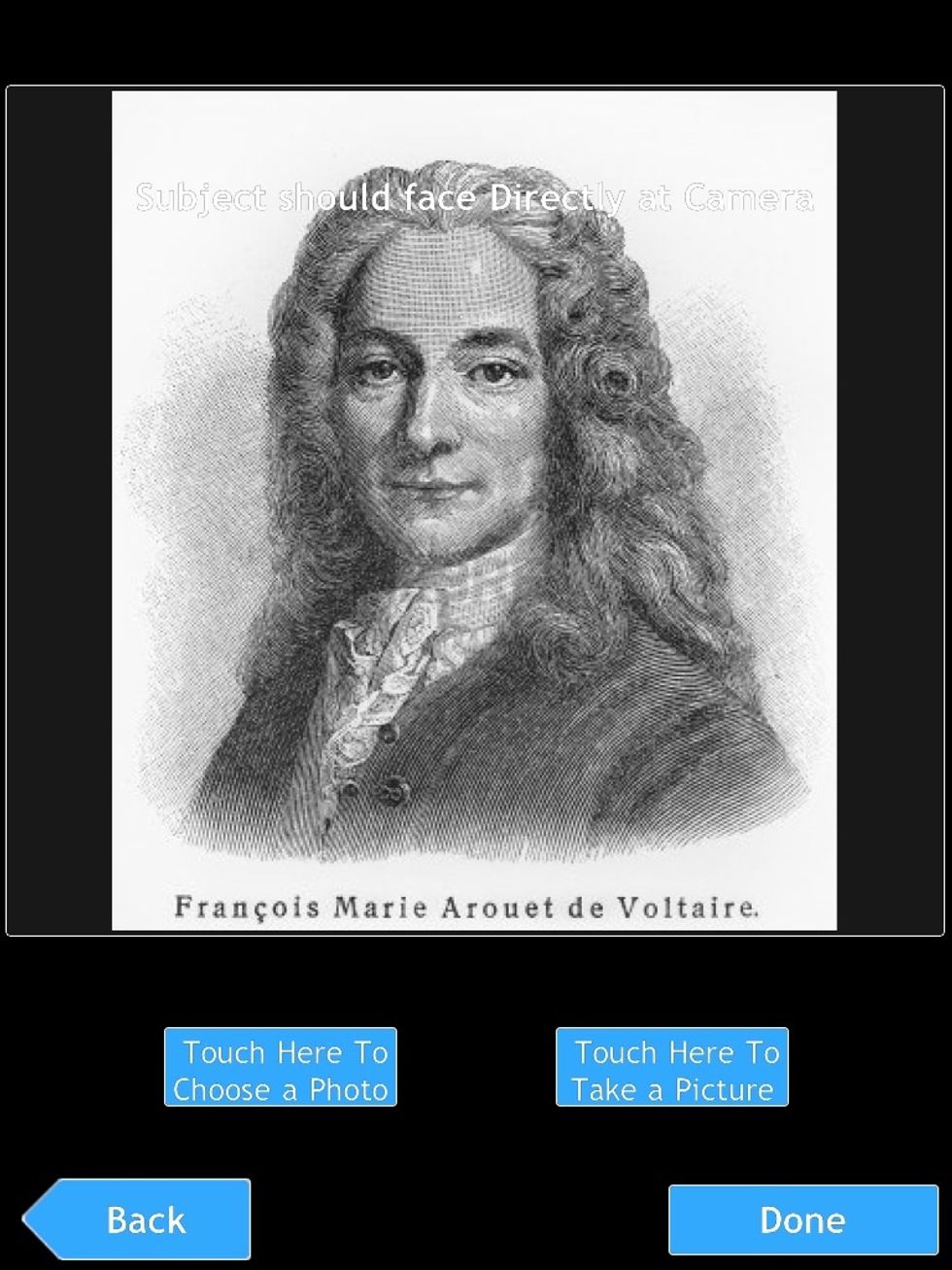 Het portret verschijnt nu in de app MORFO. Tap vervolgens op 'DONE'
Het bewerken van de afbeelding kan beginnen!
Pas de vorm van het gezicht aan door de instructies op het scherm te volgen.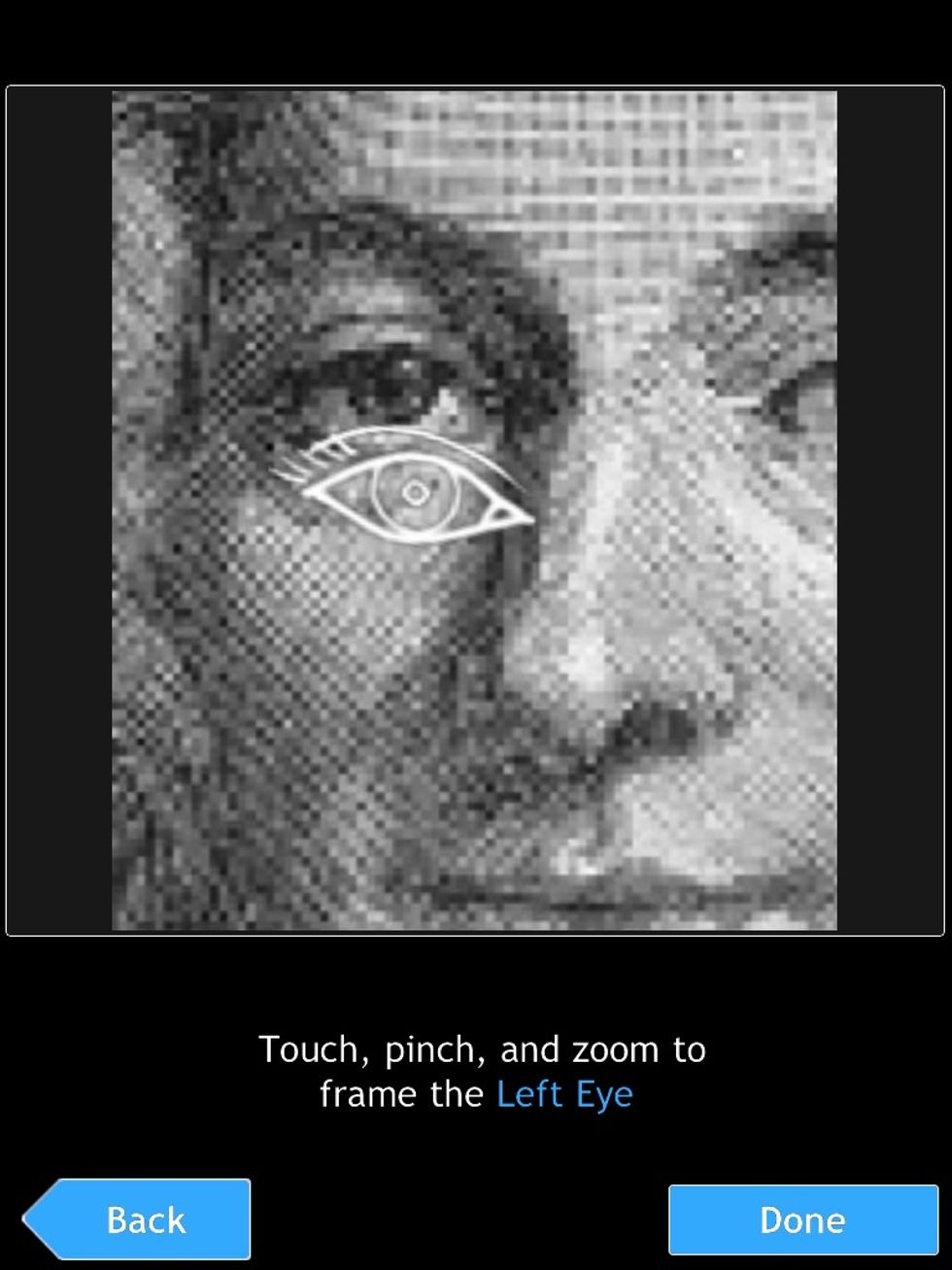 Stap voor stap kan je uiterlijke kenmerken aanpassen.
In dit voorbeeld gaan we even verder met Einstein.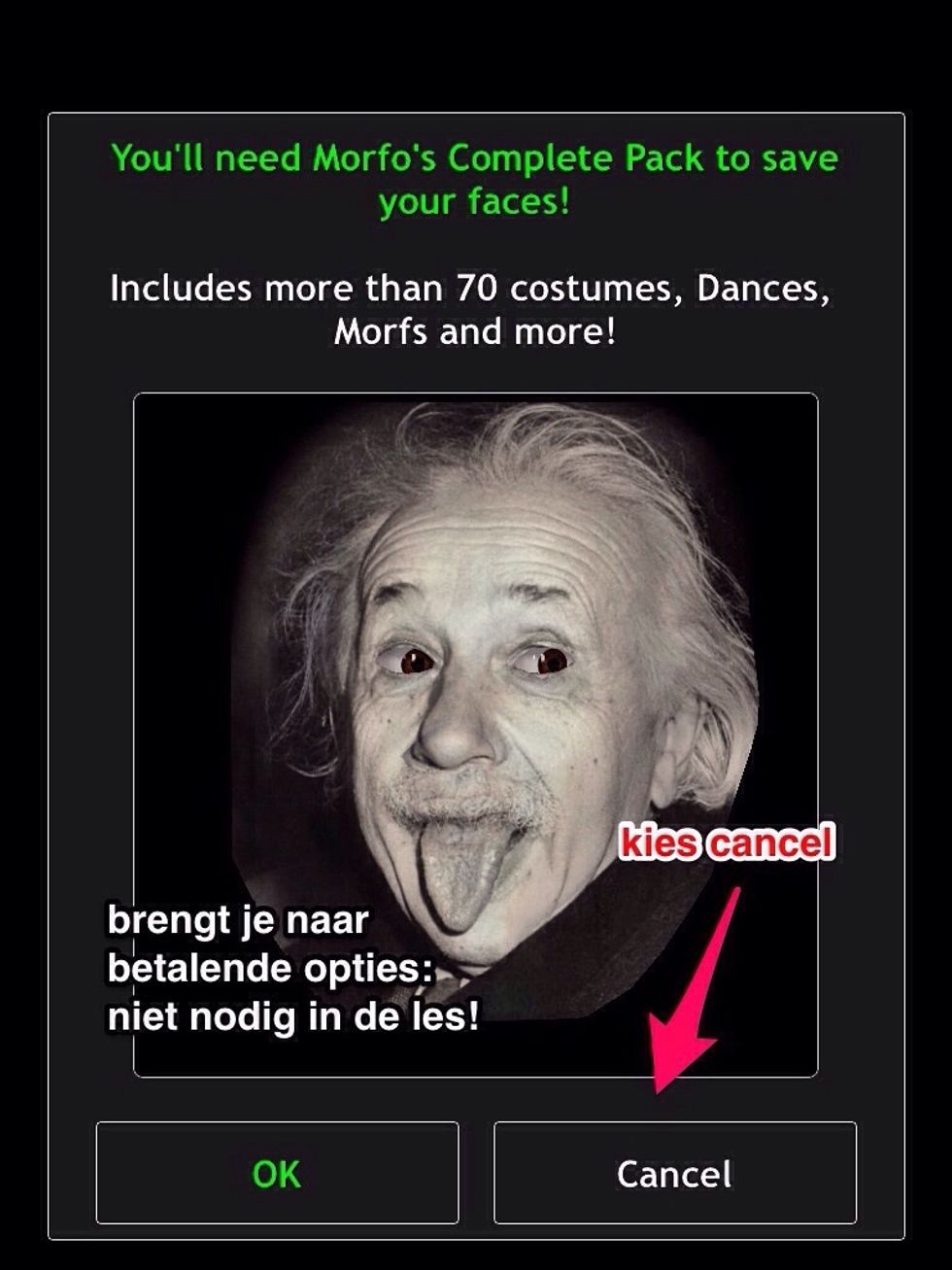 Belangrijk in de les, als deze stap verschijnt: kies cancel.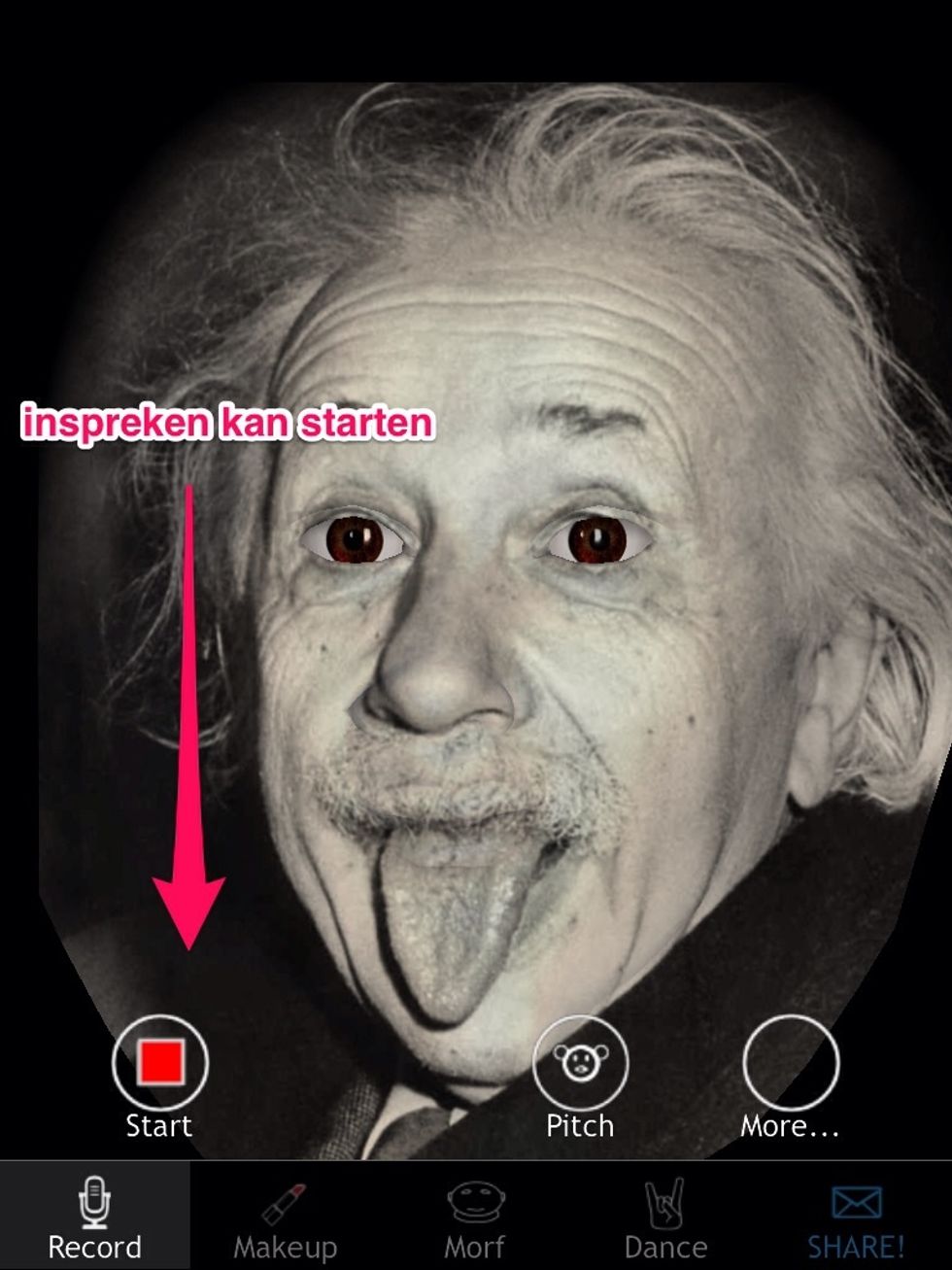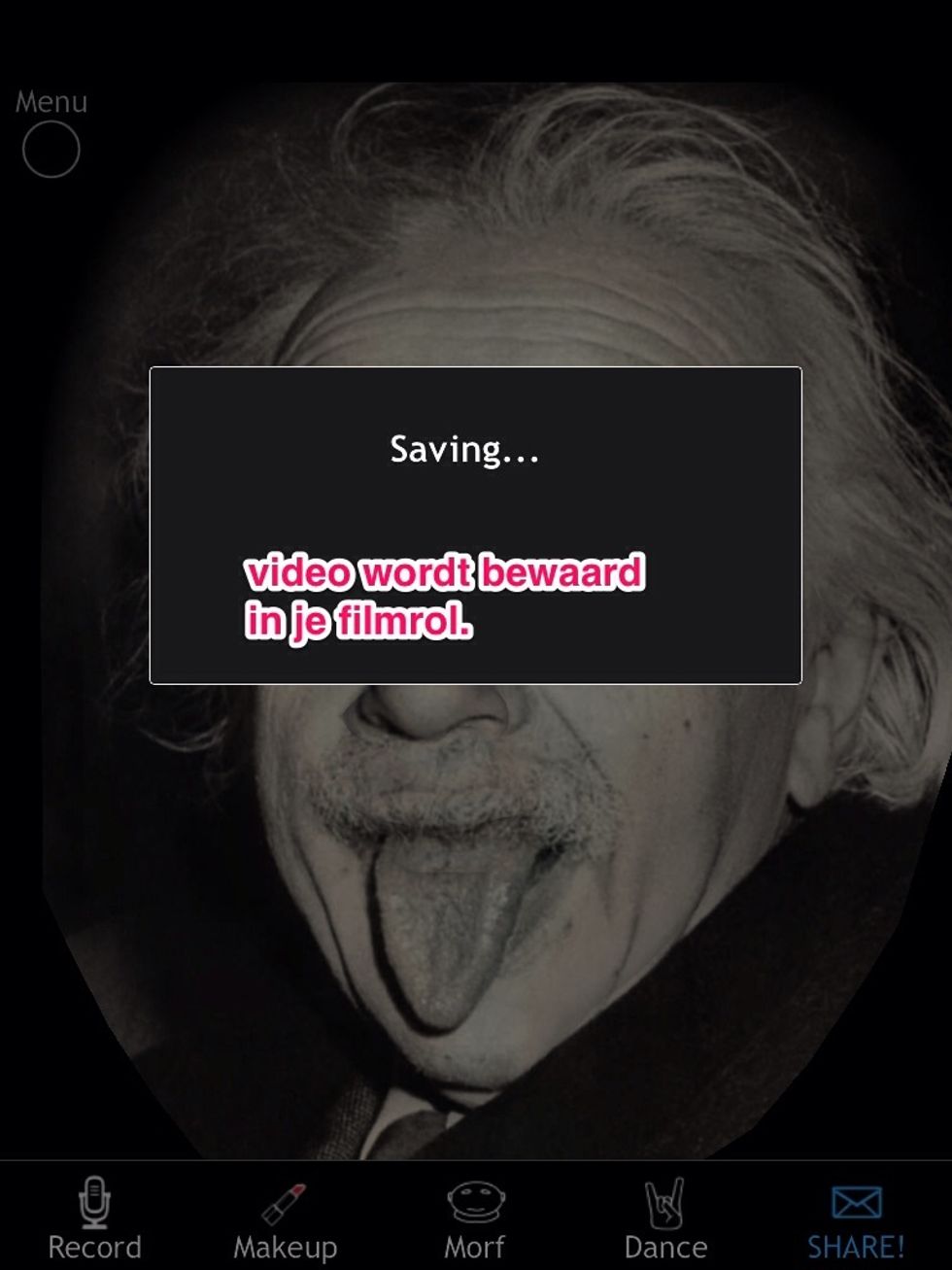 Nu kan je zinvolle opdrachten ontwikkelen met MORFO. Succes!
iPad
installeer de app MORFO uit de appstore
Camera
Gwen Vergouwen
Master Contemporary History\nat Lyceum Deurne\nco-worker at ICT Atelier \nApple Distinguished Educator 2013\nguide at Red Star Line Museum,\nowner of CUDHI-CONCEPT.