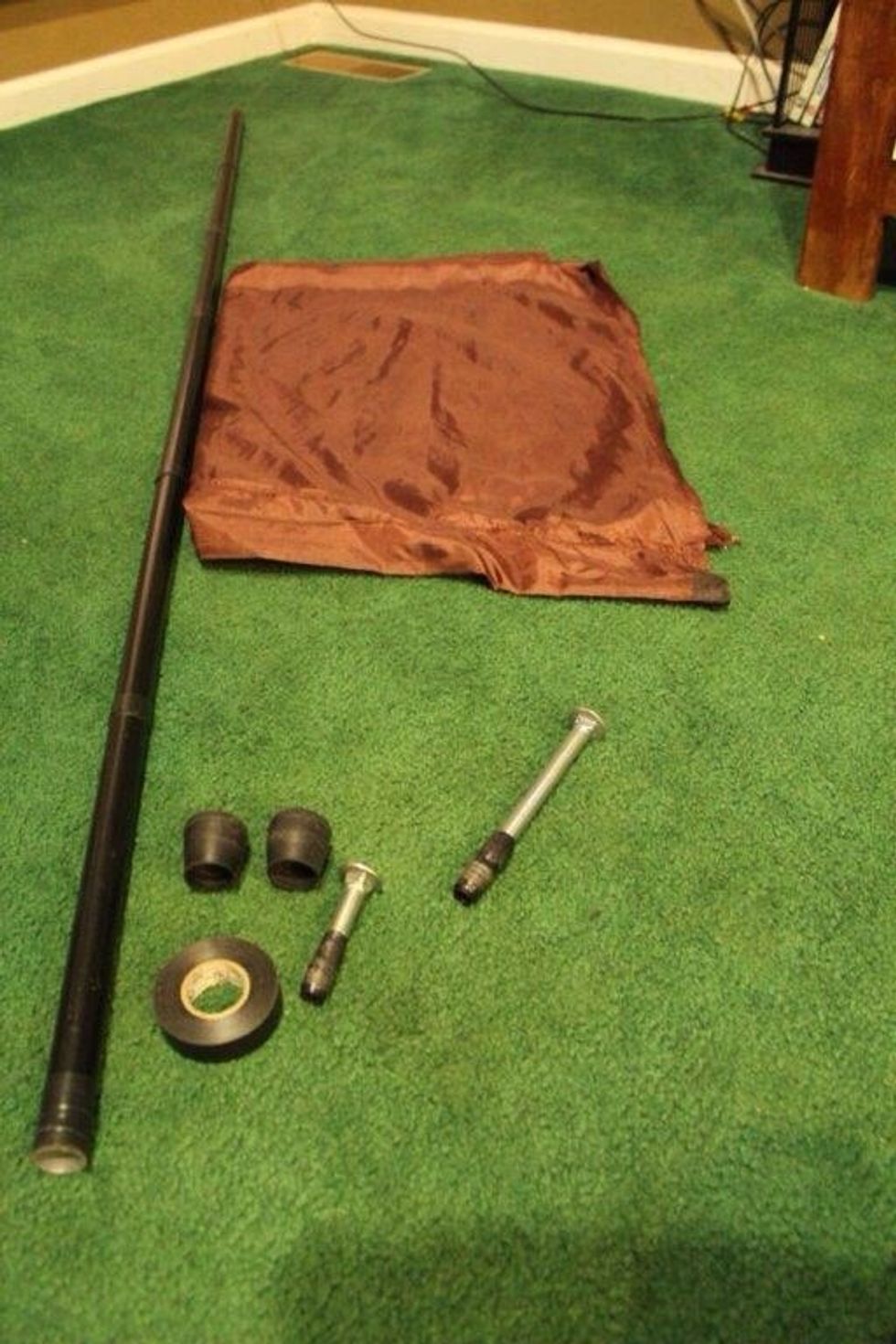 get supplies.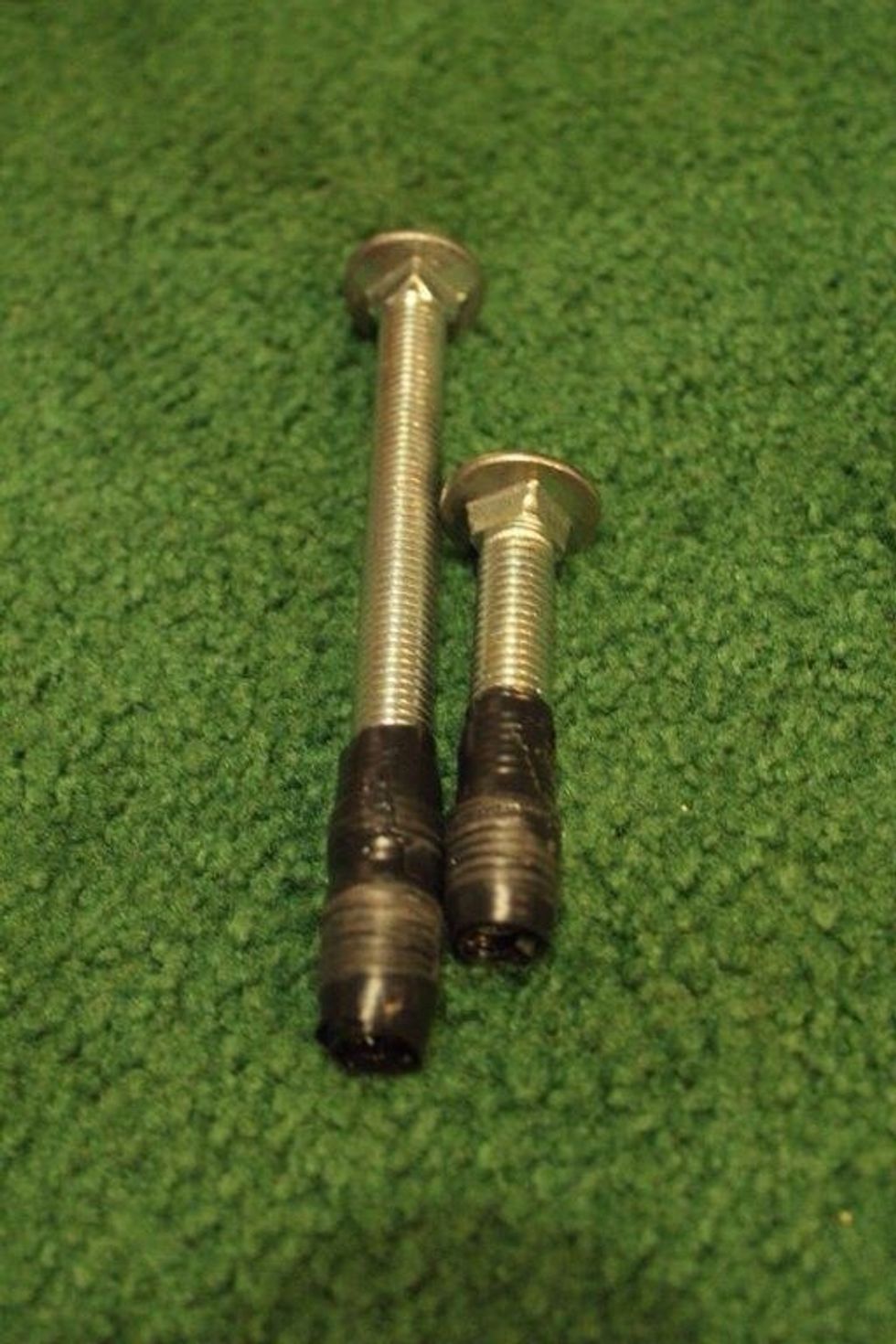 the bolt (weights) that will be needed.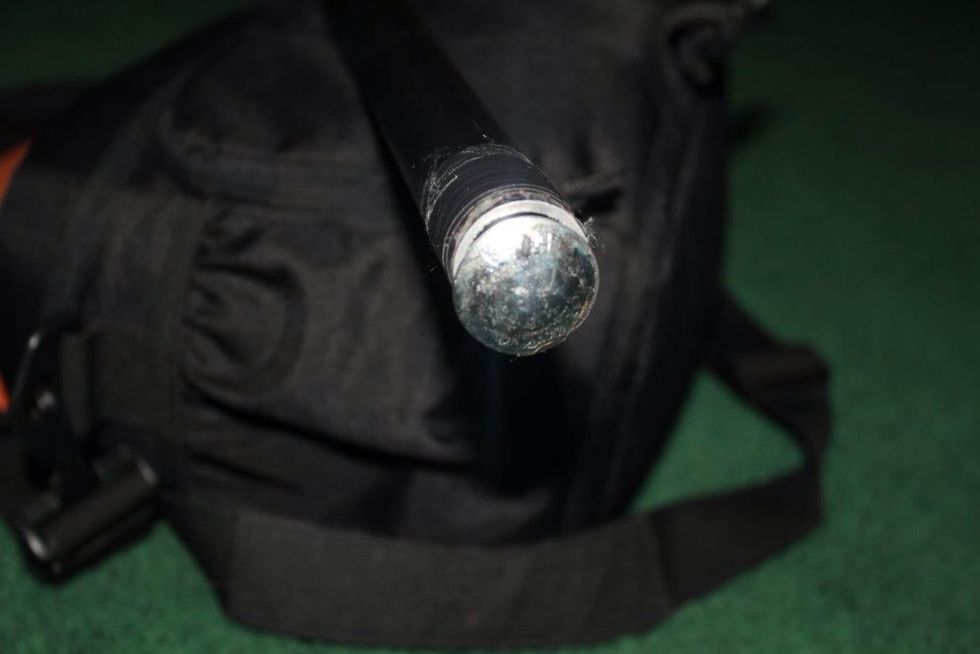 put the small bolt (weight) on one of the ends of the flag pole.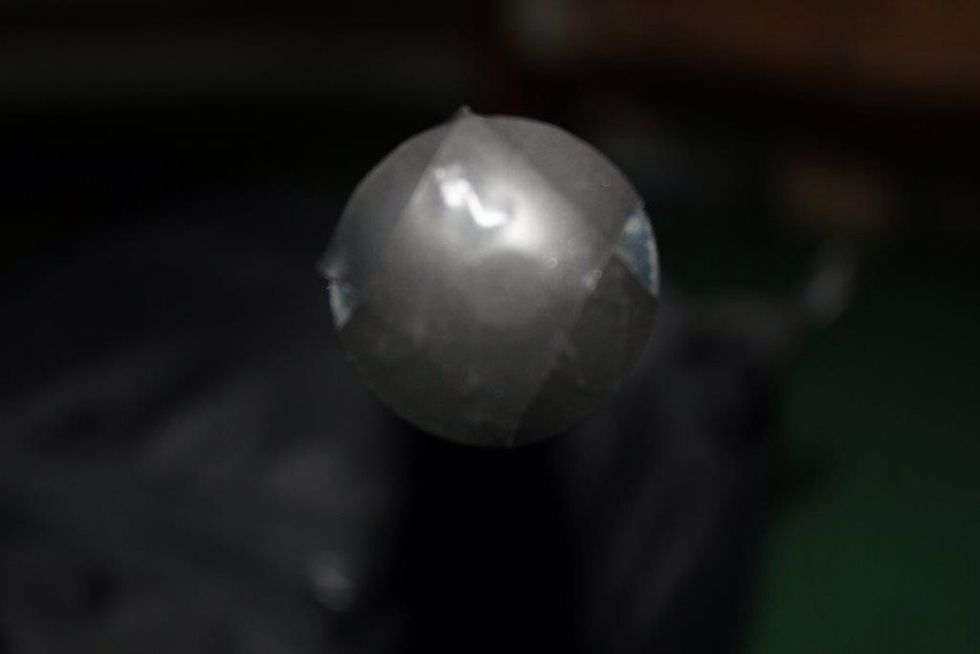 Tape the bolt (weight) on to the flag like an X figure.
add one more piece of tape so that the whole bolt is covered.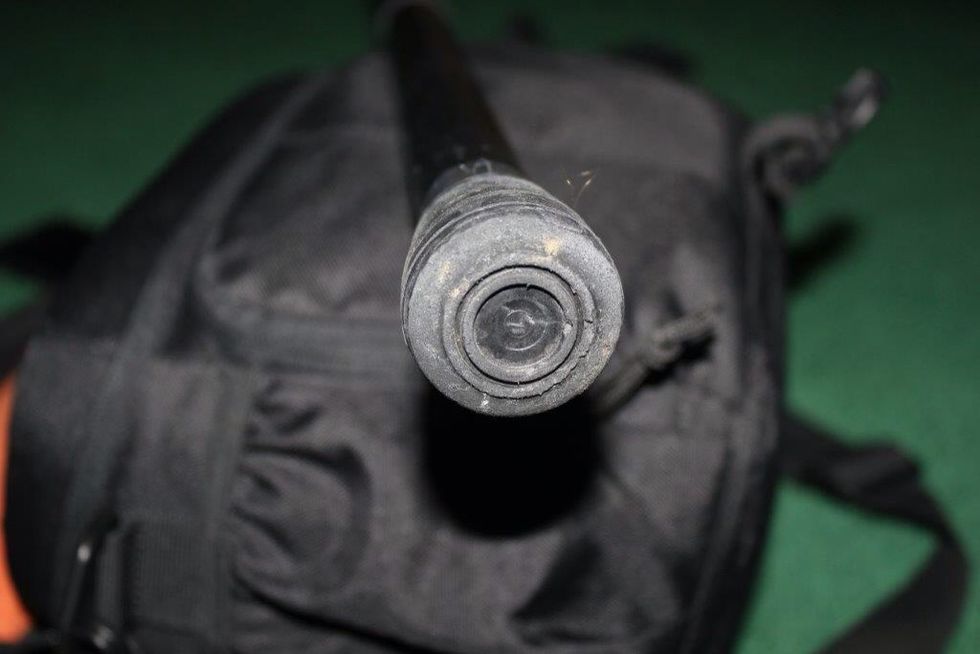 Add the stopper to the end of the flag pole that you just taped on.
Tape the stopper the same way you did the bolt.
After taping the stopper like an X rap the tape around the stopper and pole until the stopper is covered and secured.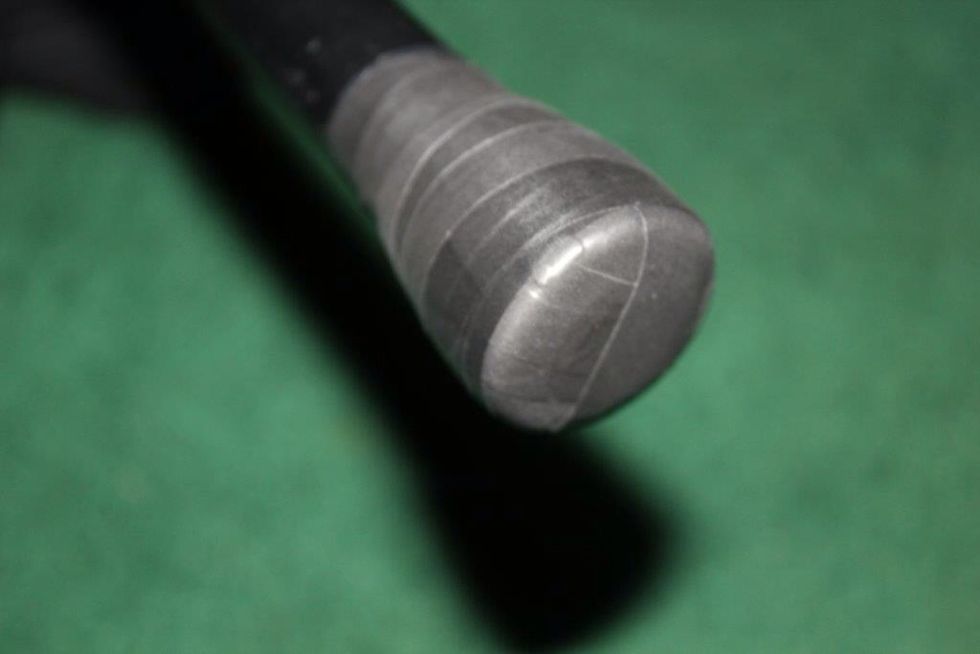 it should look like this.
Repeat the process for the other side (end of the pole) of the pole.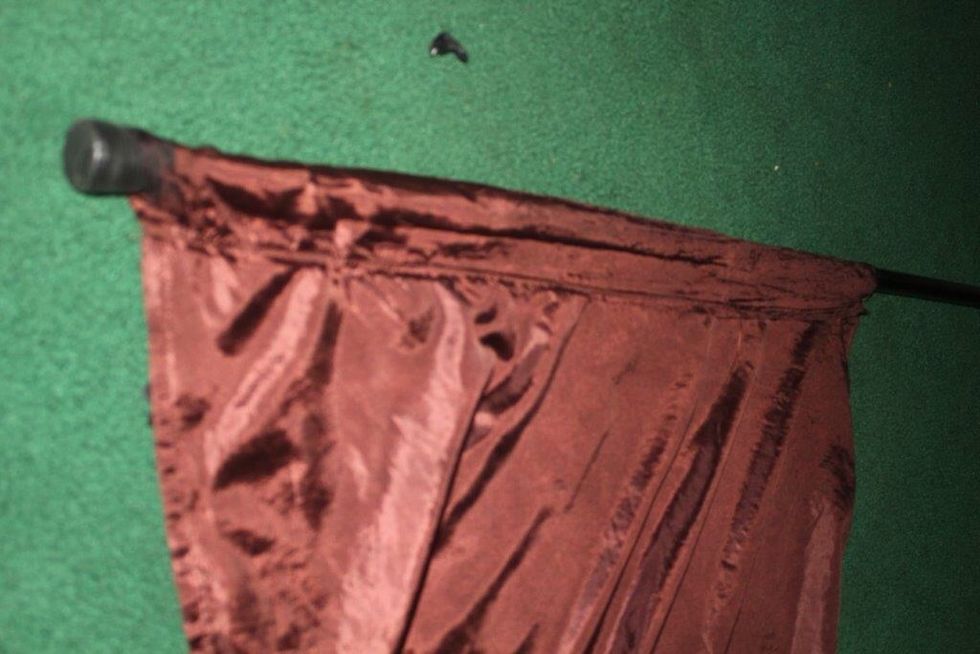 Put the silk on the pole and rap the tape around the silk until the silk is stuck on the pole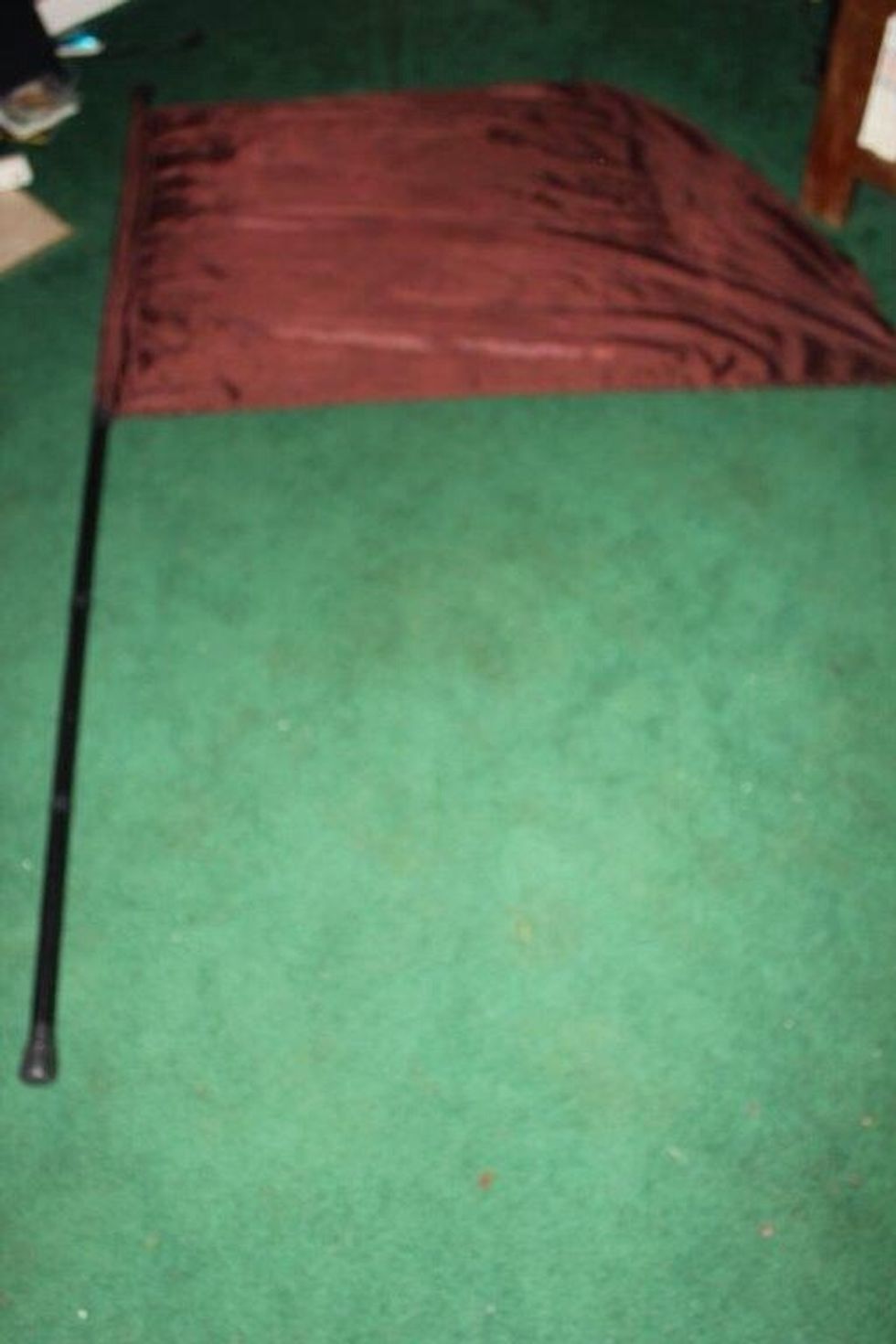 repeat the process on the other side.
flag is done now have fun spinning.
1.0 roll of electric tape
1.0 flag poles
2.0 stopers (pole cap)
1.0 large bolt (weight)
1.0 small bolt (weight)
1.0 silk
1.0 scissors