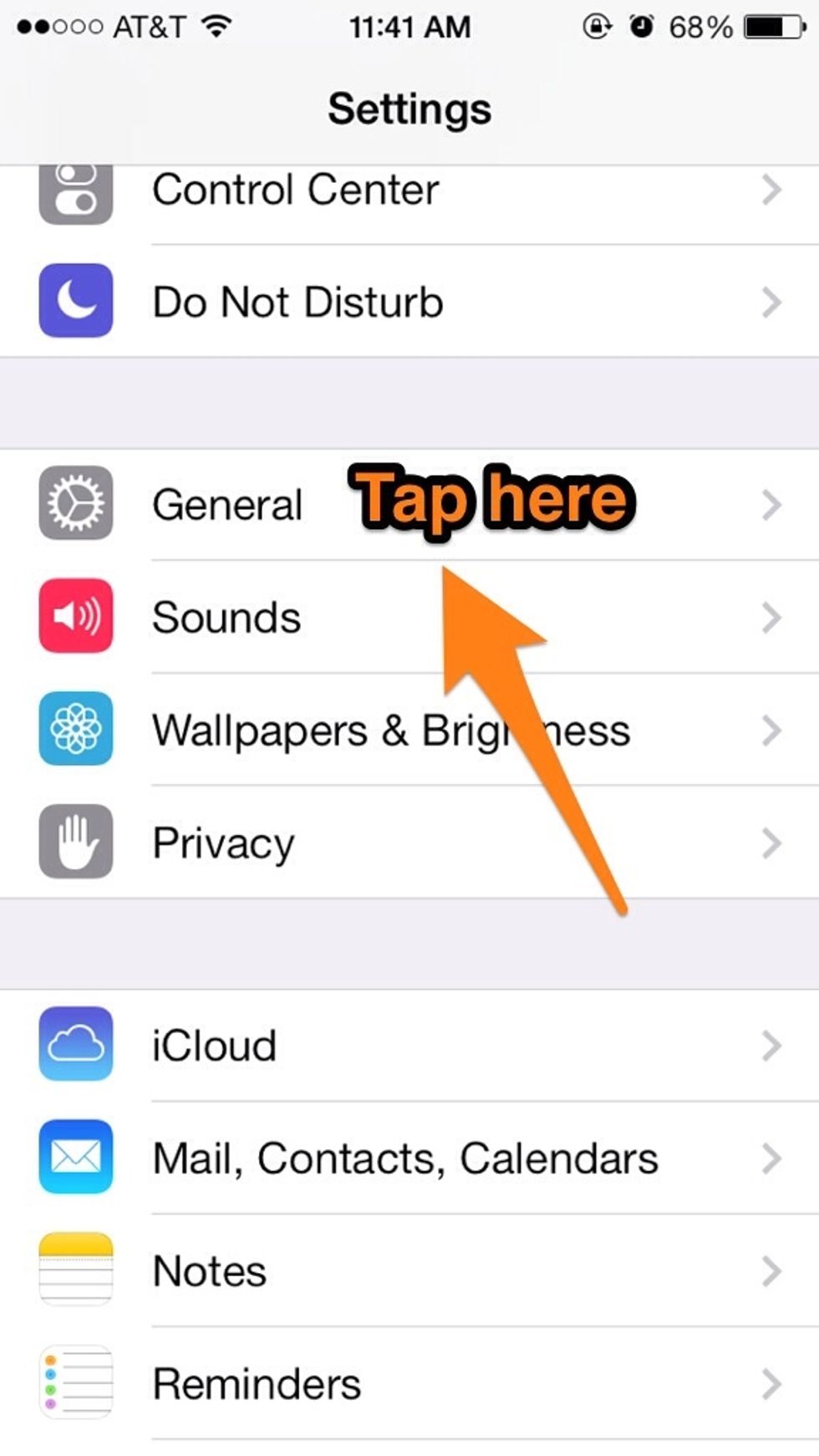 From within Settings, tap to select General.
Tap to select Accessibility.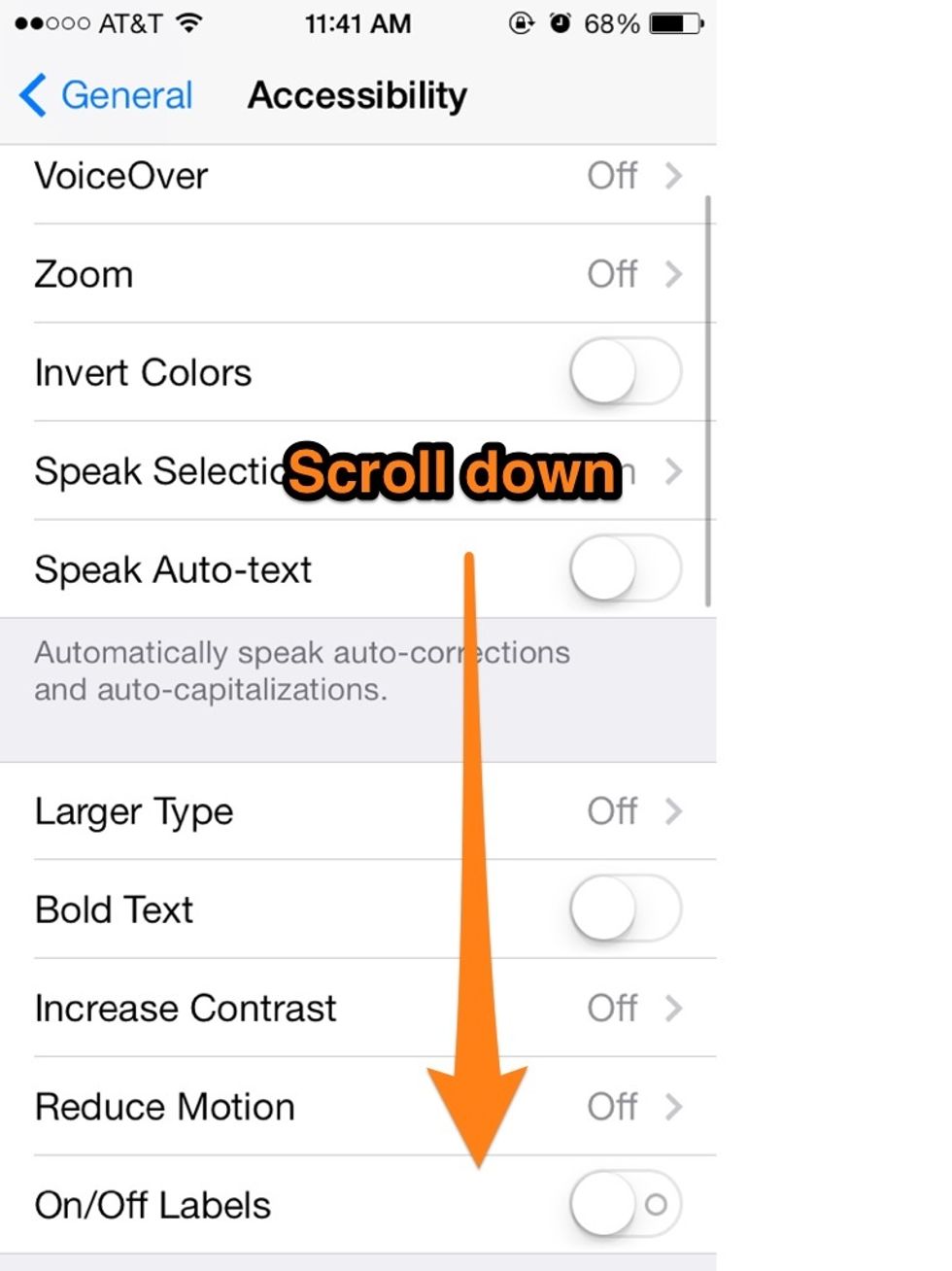 Scroll down to find Assistive Touch.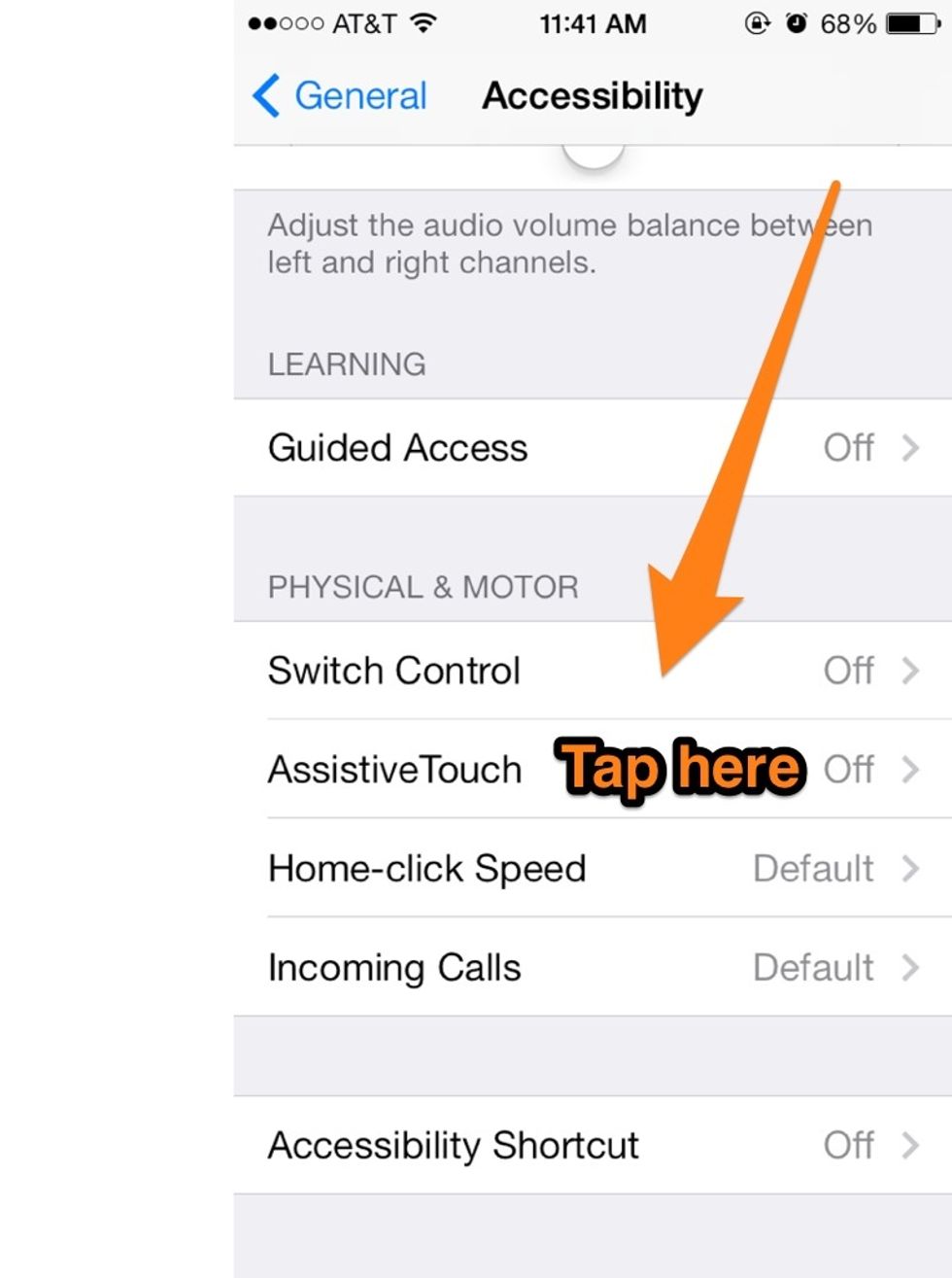 There it is! Tap to select **Notice that it's off, we are going to turn it on.
There are 2 steps to follow: First, tap the Assistive Touch switch to turn it ON. Next, you want to create a gesture which we will use to Vine hands free Swipe to the next page for a pic.
Tap the switch to turn it on, then tap on Create New Gesture.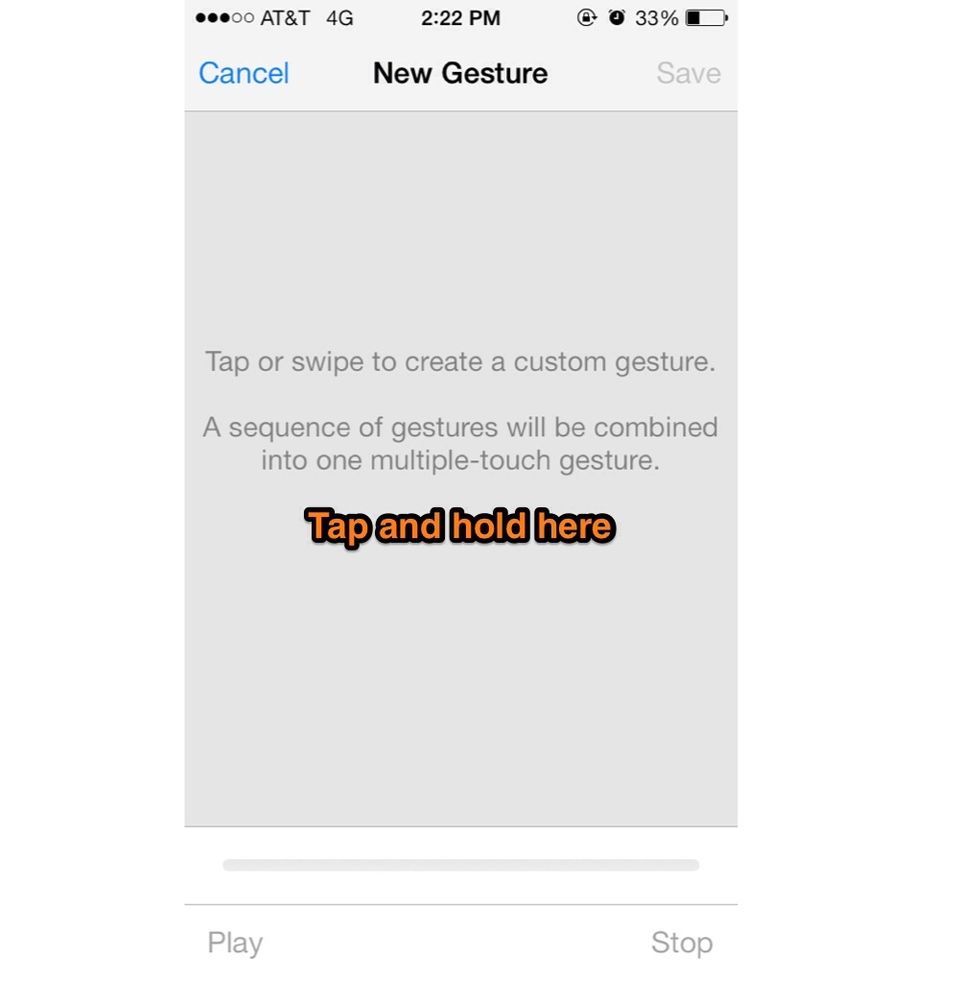 This where we will create the new gesture. Tap AND HOLD the center of the screen. DO NOT STOP UNTIL THE BAR AT THE BOTTOM FILLS COMPLETELY.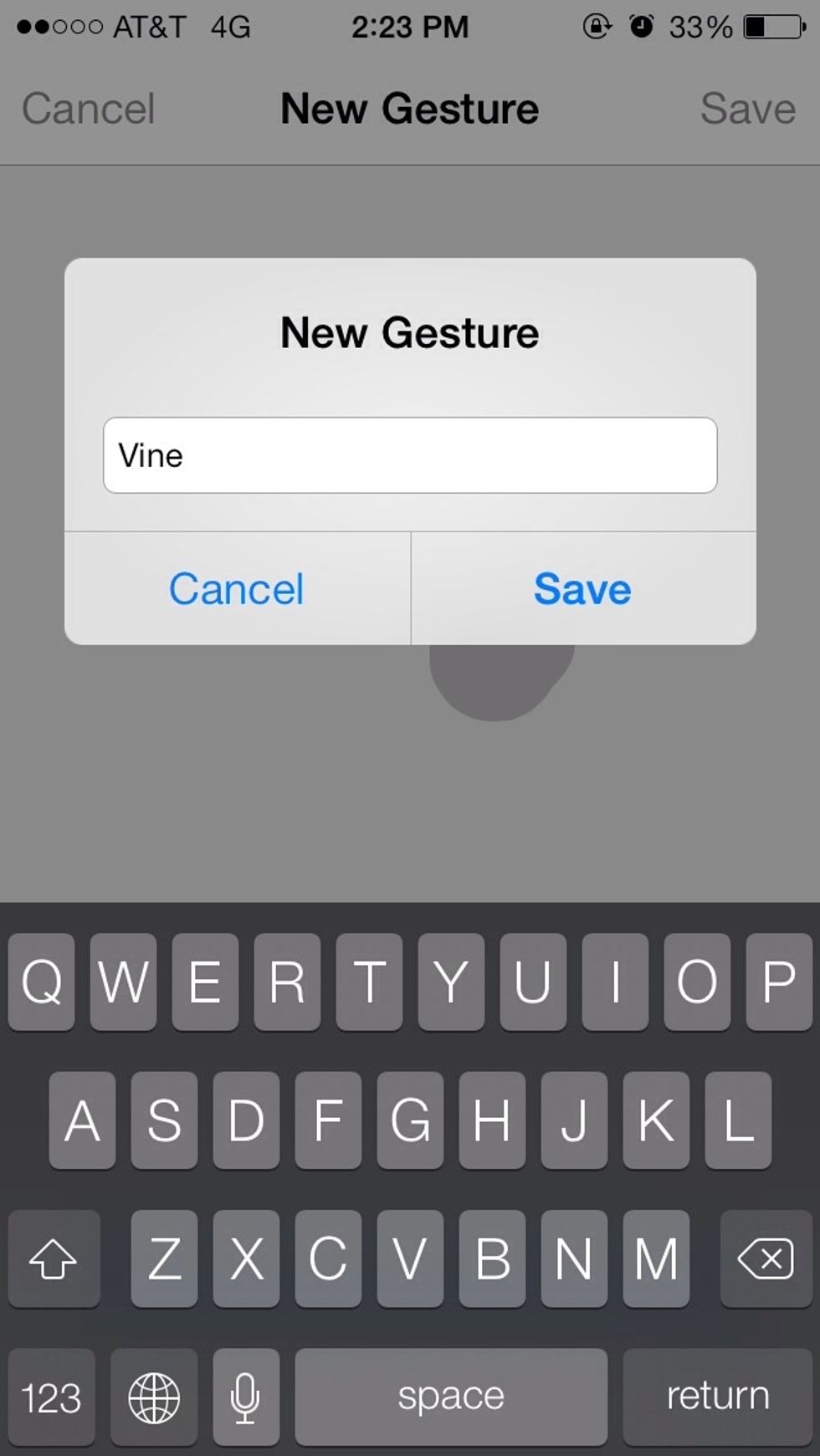 Press Save at the top right then name your gesture. I names mine Vine : ) press save to finish.
We are done! Press the home button to exit the Settings screen.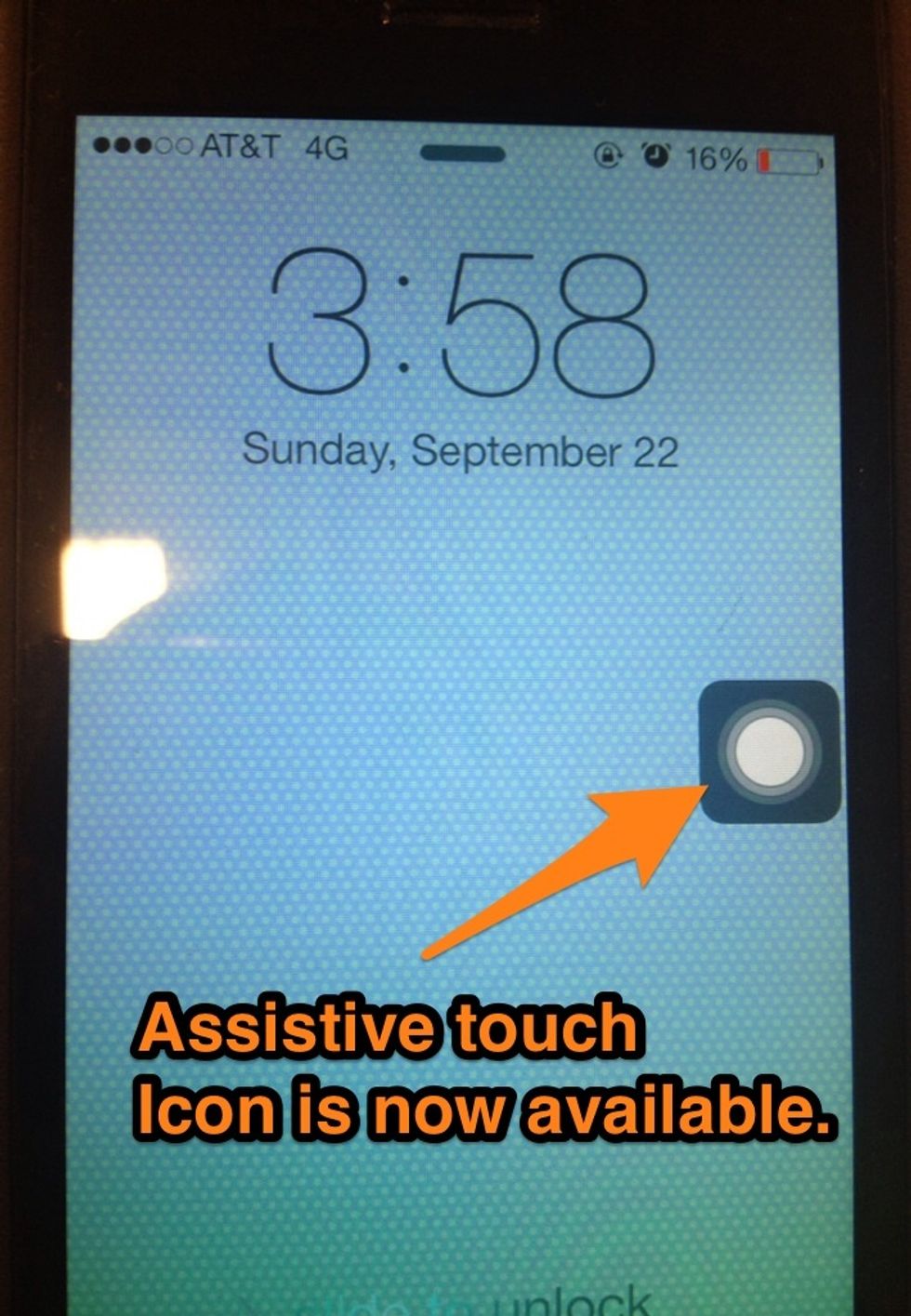 In this example I locked my screen to show the Assistive Touch icon which can be moved around and floats on your screen. After a few seconds of inactivity it fades into the background.
Now to the fun stuff! Time to go to Vine and do our first hands-free Vine! Open Vine and tap the create a new Vine button at the top right. (The camera).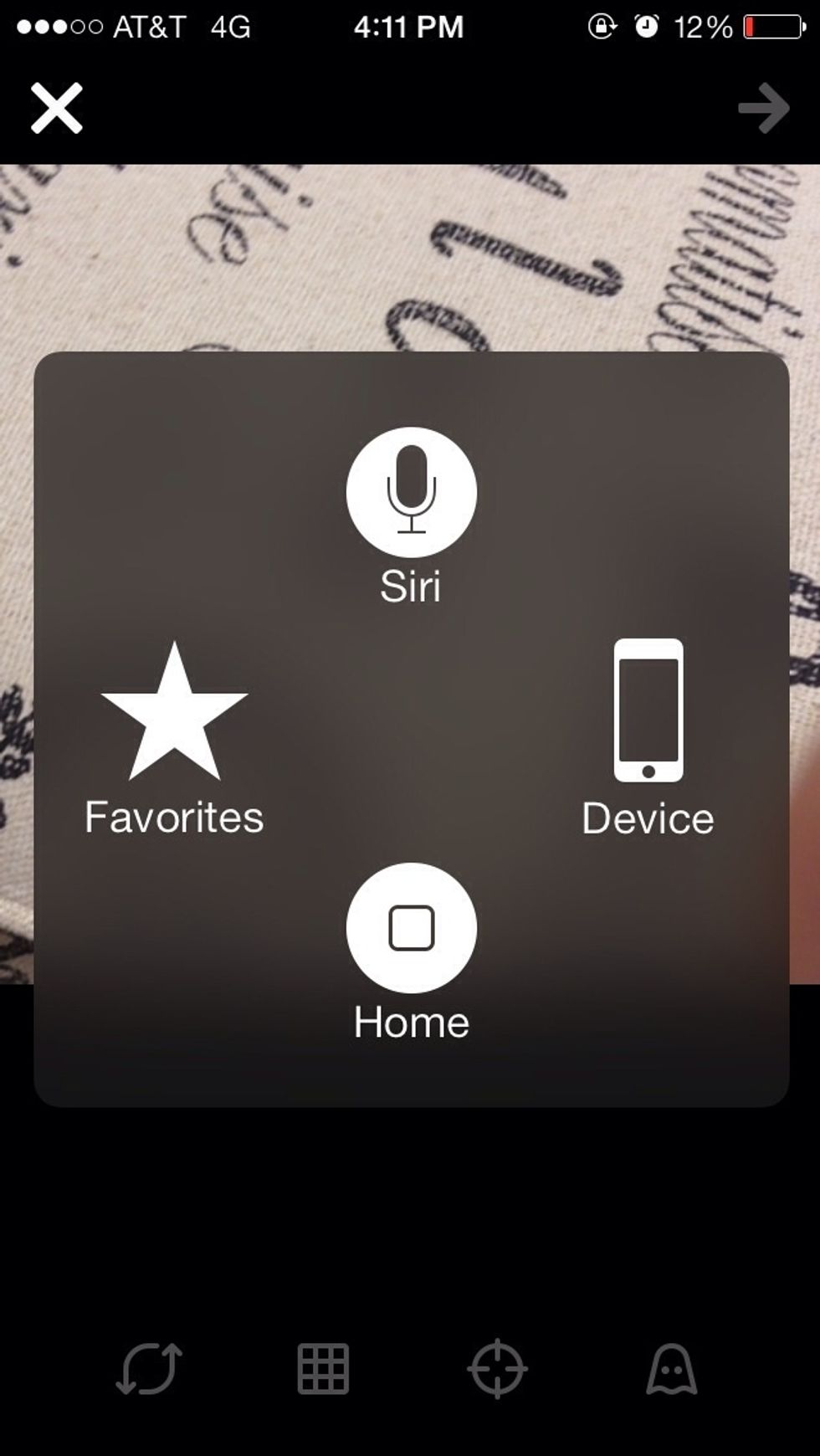 Now that you're ready to Vine touch the Assistive Touch icon (the one little round button (it should be lighter now as it fades when not used. Tap to reveal the menu above). Then tap the Star.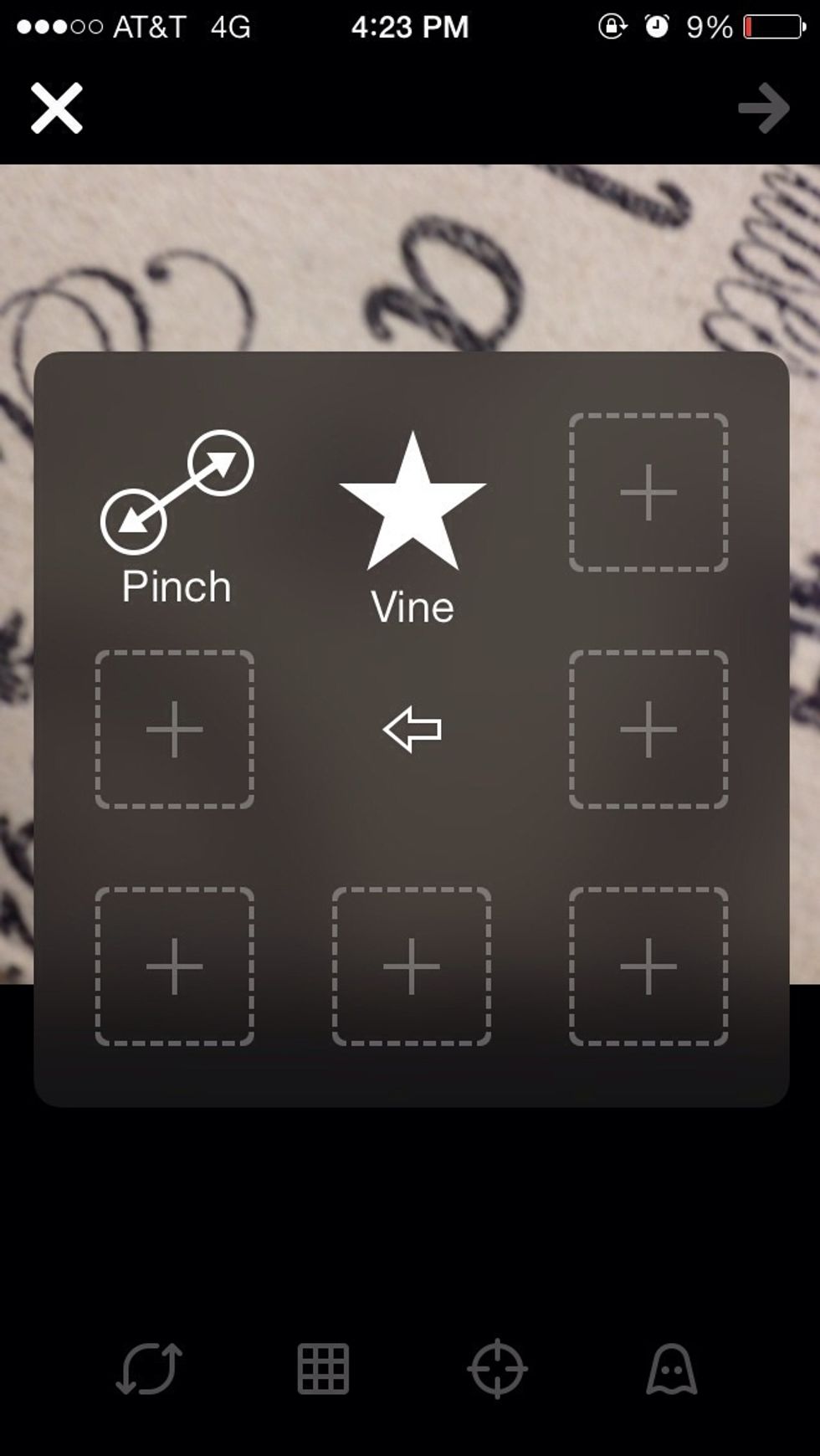 The gesture you created is in the center. Mine is labeled Vine. Press it.
You're now ready to Vine hands free. Set your phone and touch the blue circle in the screen. Assistive Touch will simulate you tapping and holding the screen as you normally would.
Thanks for stopping by 😀.
The creator of this guide has not included tools