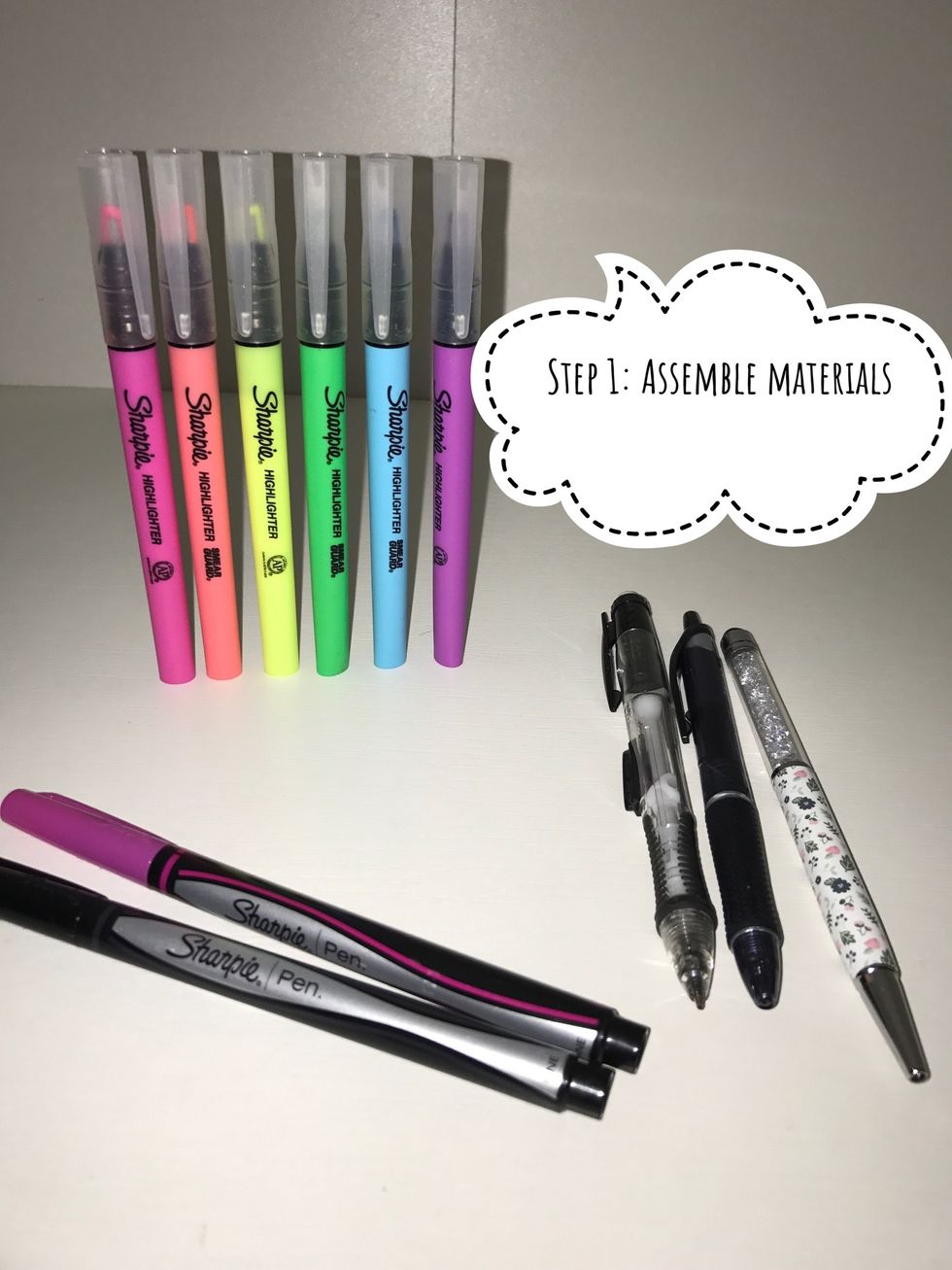 Gather desired materials such as highlighters, pens, pencils, etc.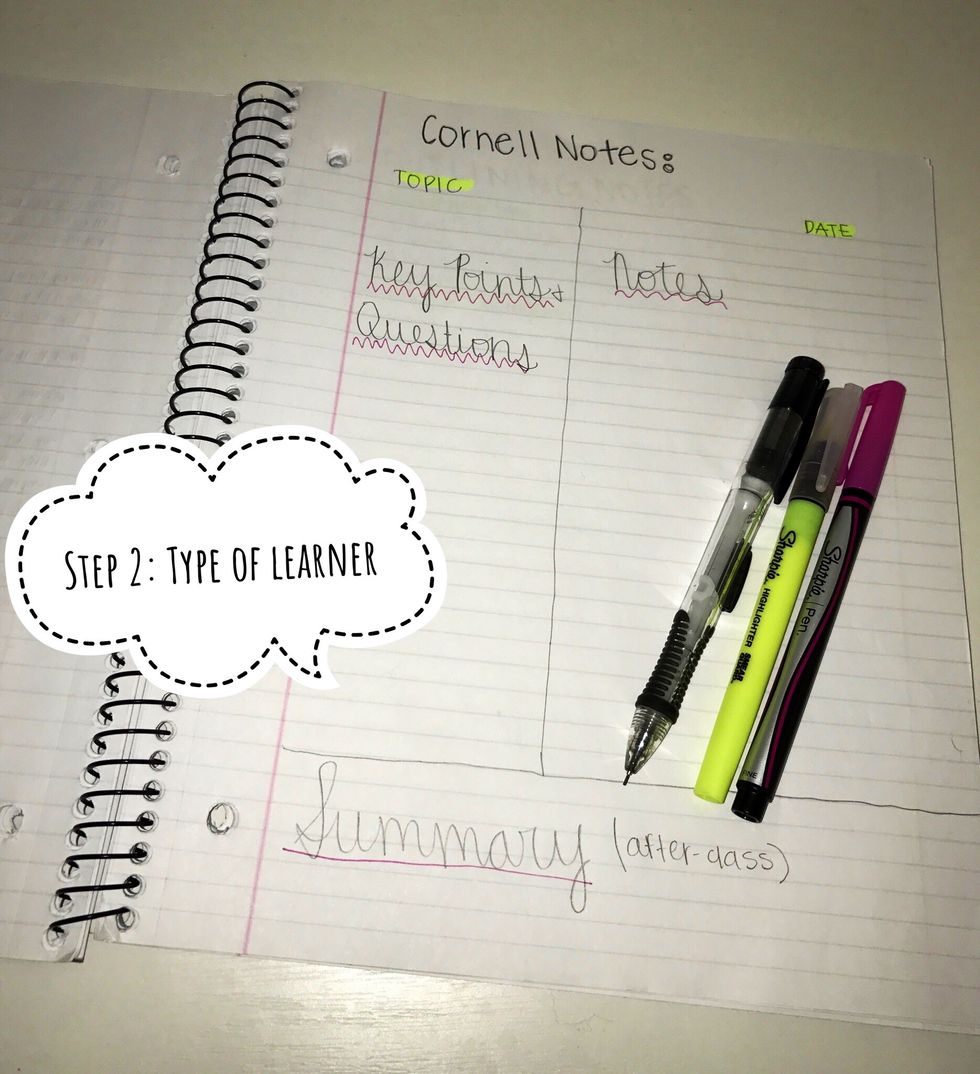 Determine whether you are a visual, auditory, or tactile learner and find the type of note-taking style best for you.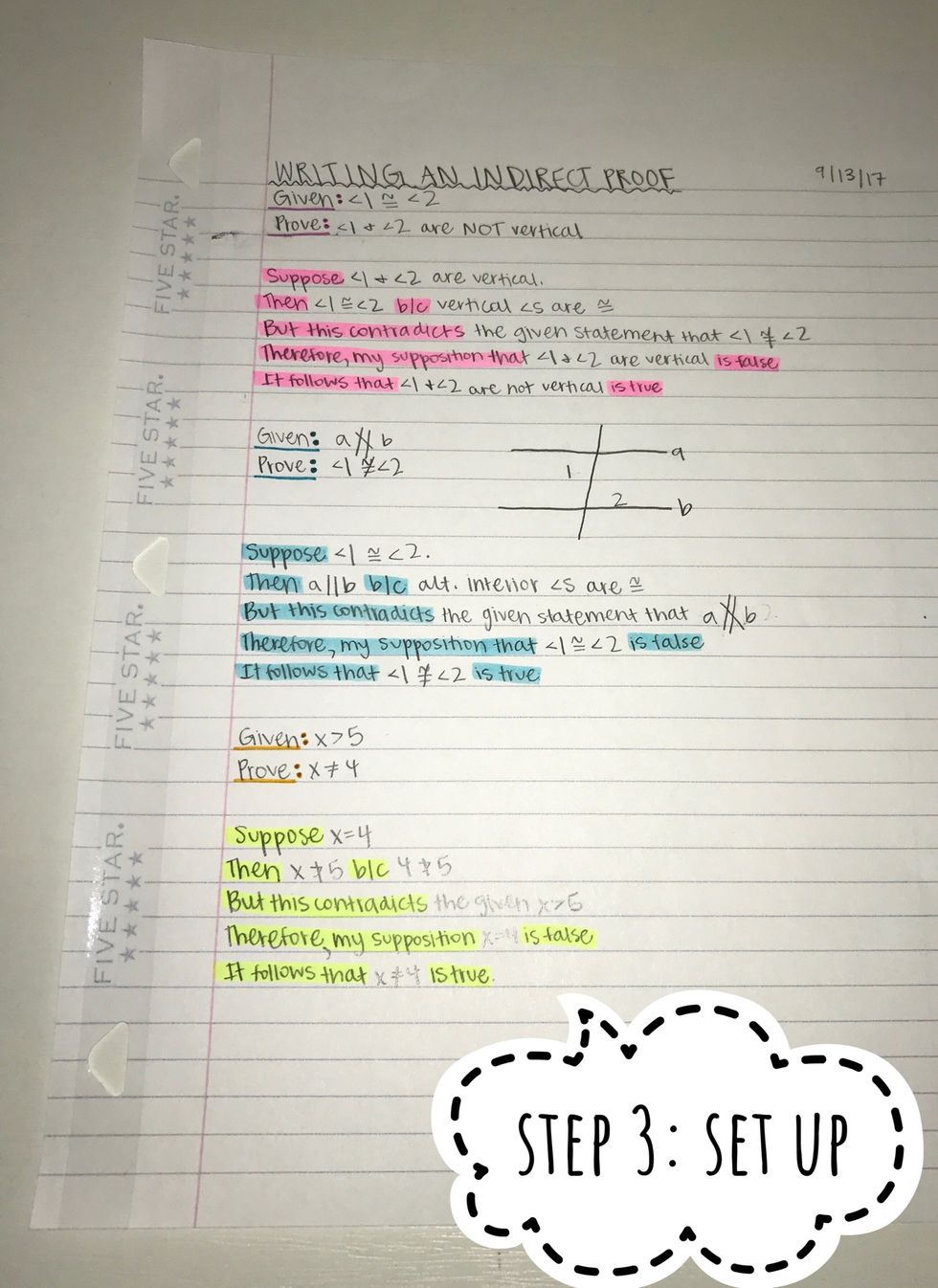 Set up your notes with the date and title.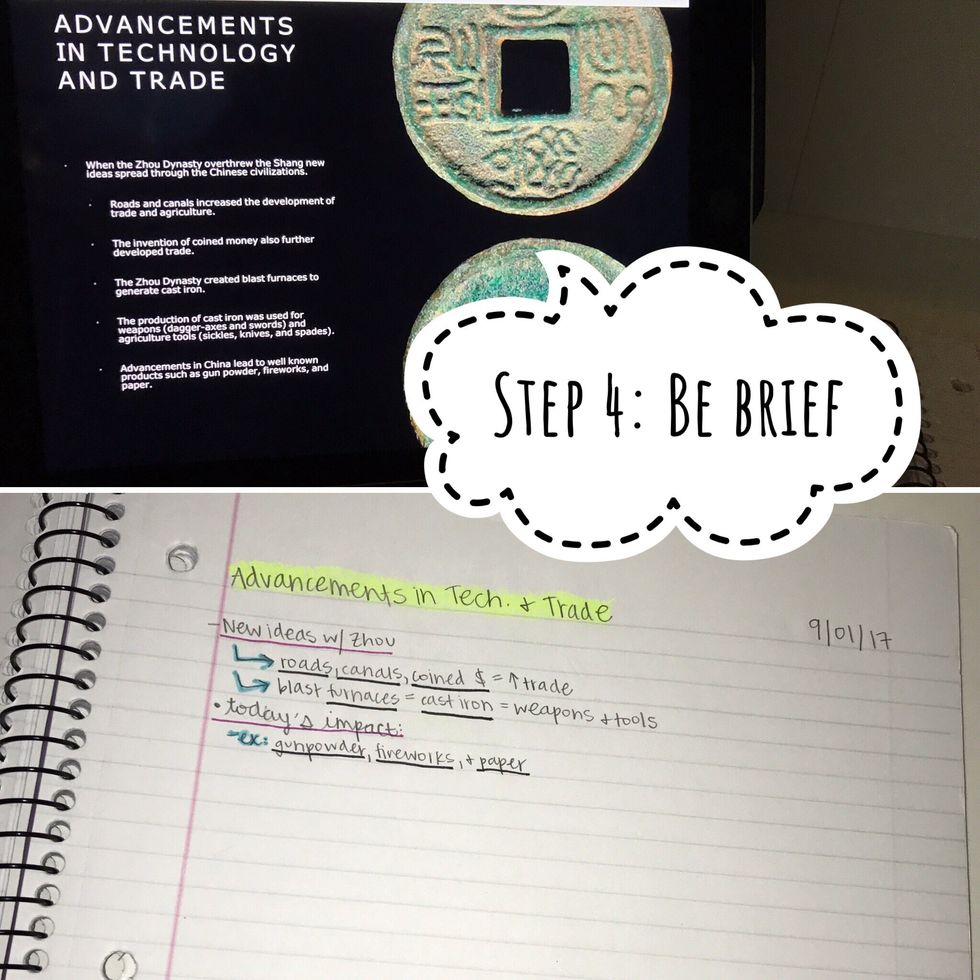 Try to make your notes as concise as possible.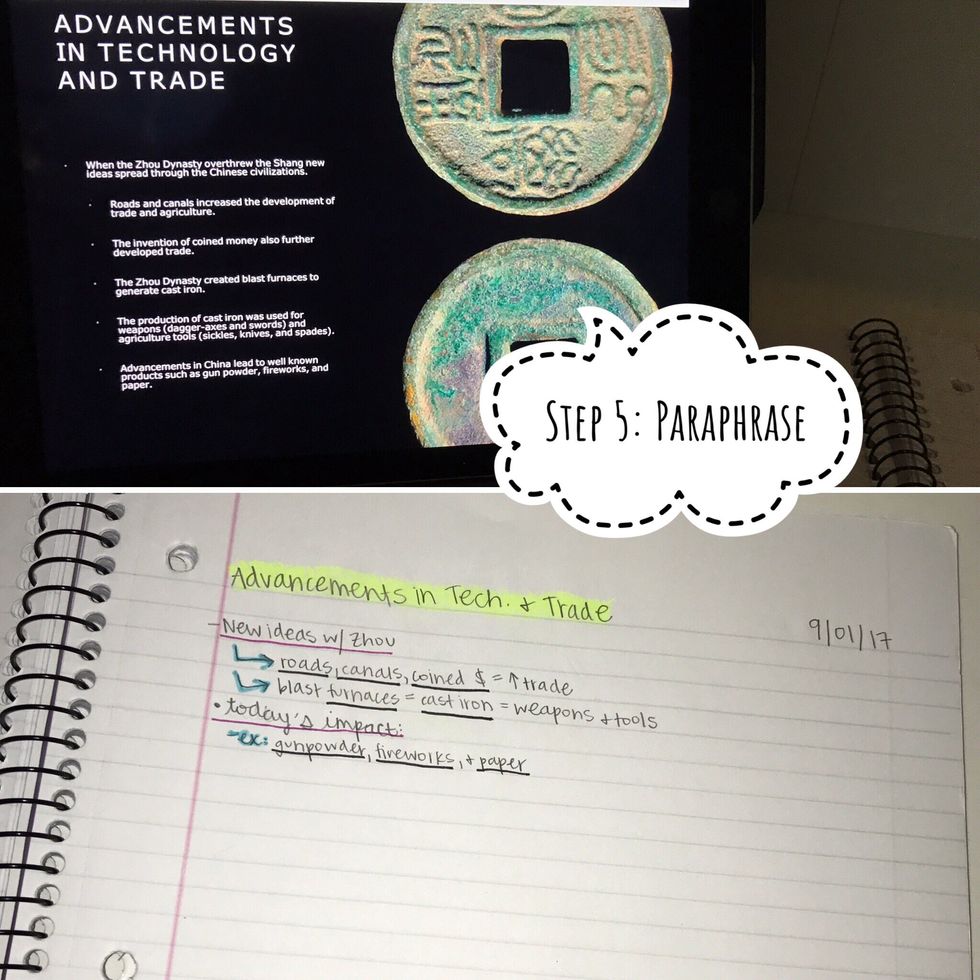 Do not copy directly. Use your own words.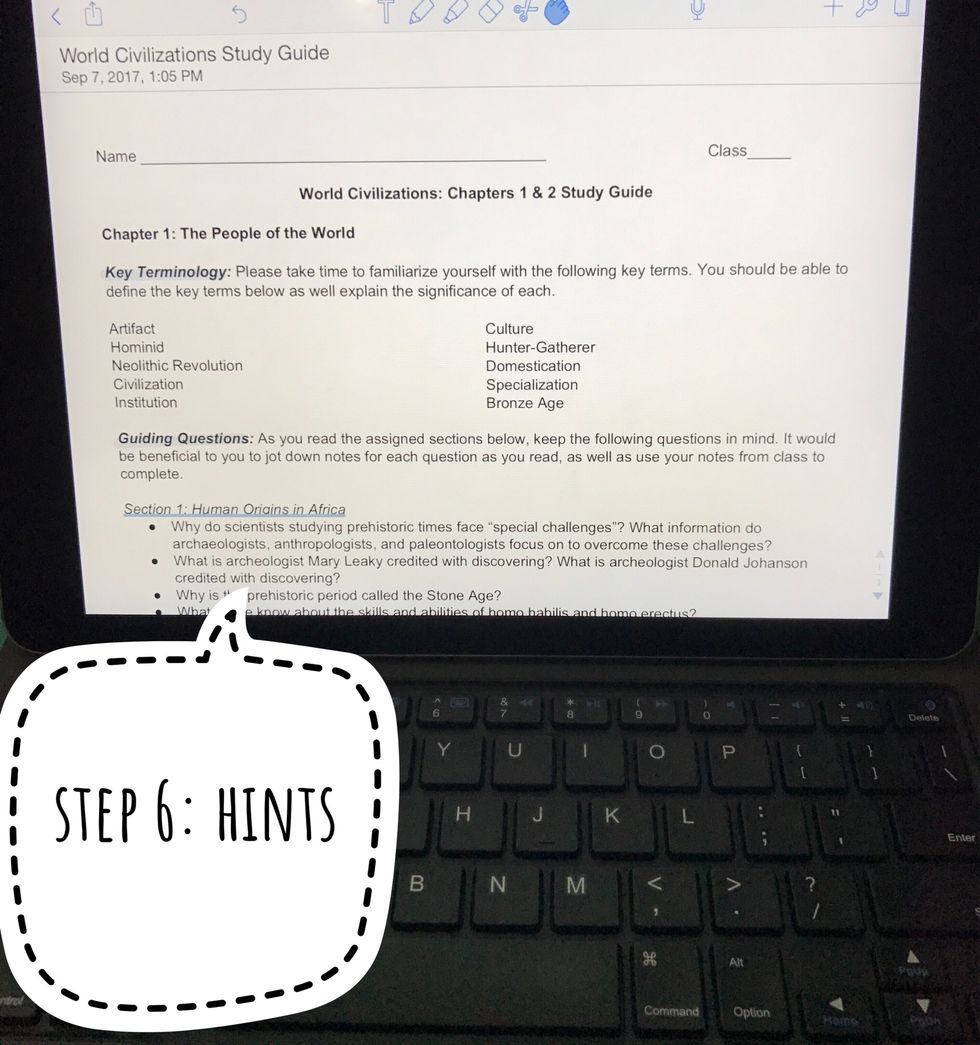 Pay special attention to the resources/hints your teacher gives you.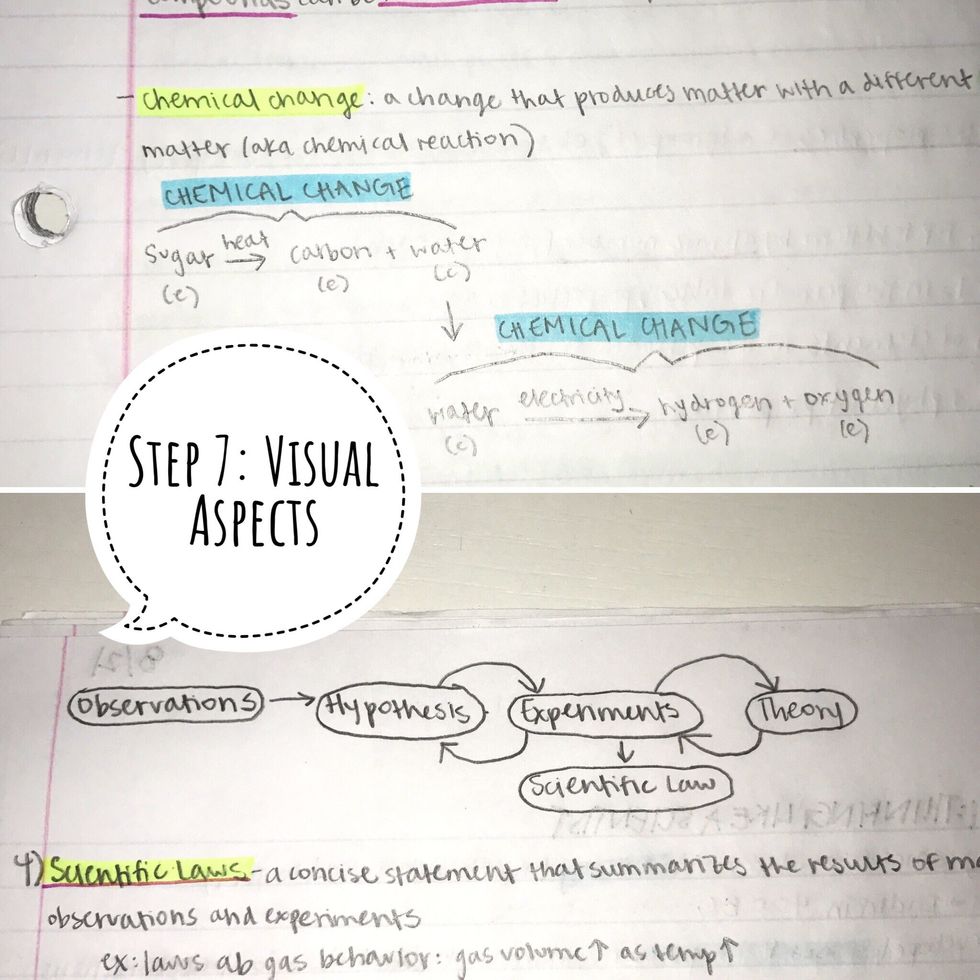 Include visual aspects such as color and diagrams.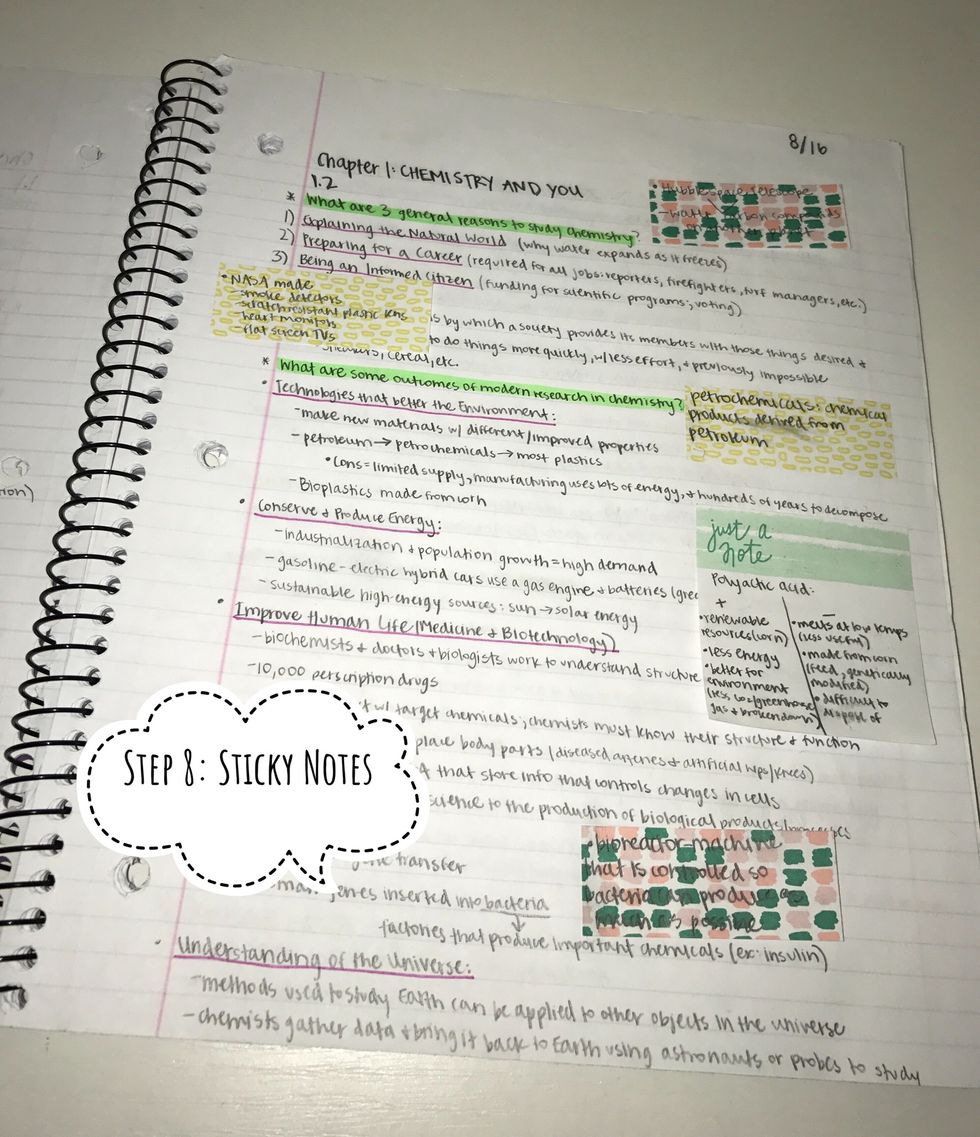 Review and use sticky notes to add information or ask questions.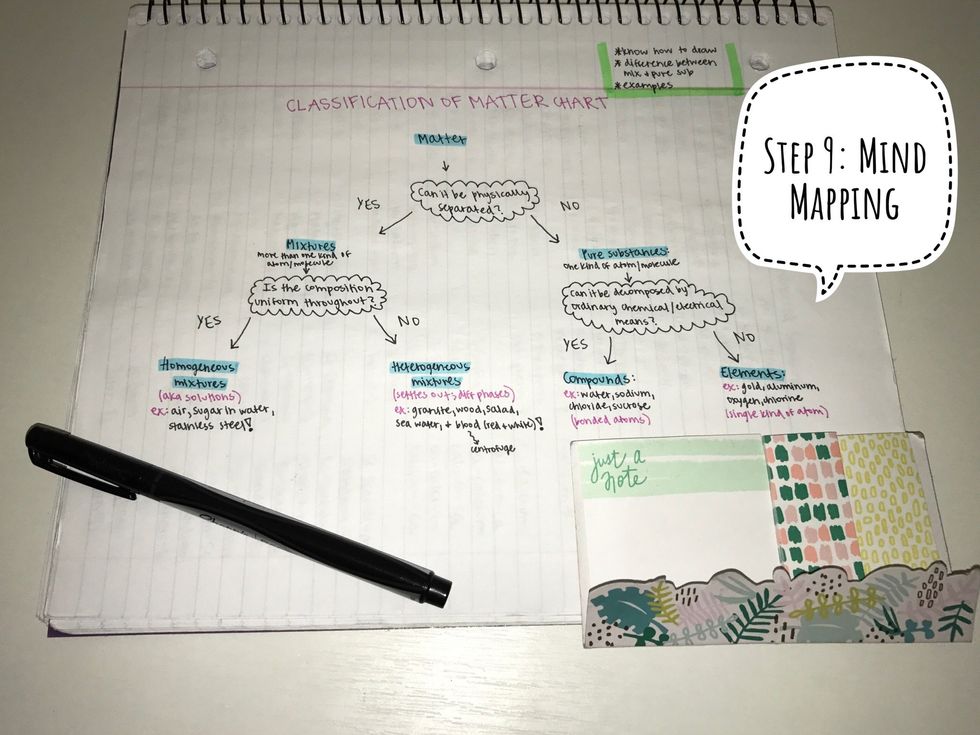 Create a mind-map visual to connect the big ideas.
Use flashcards as a tool for studying your notes.
Highlighters
Pens
Flashcards
Notebook
Sticky notes