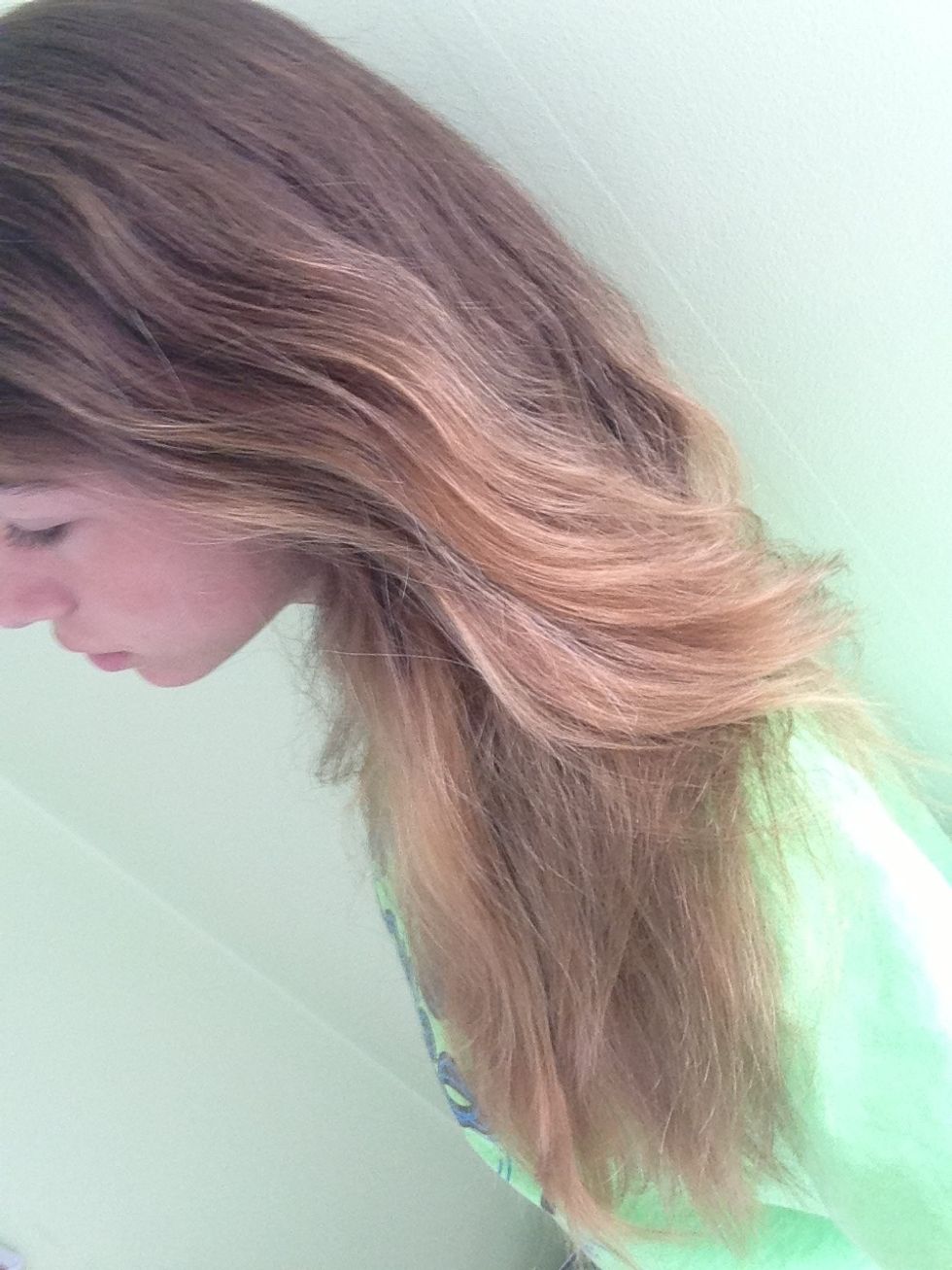 I got my hair ombré'd about 2 weeks ago! I have never dyed my hair in my life, nonetheless bleached it. I also got a little trim too, which I would recommend if you want to start fresh with the dyeing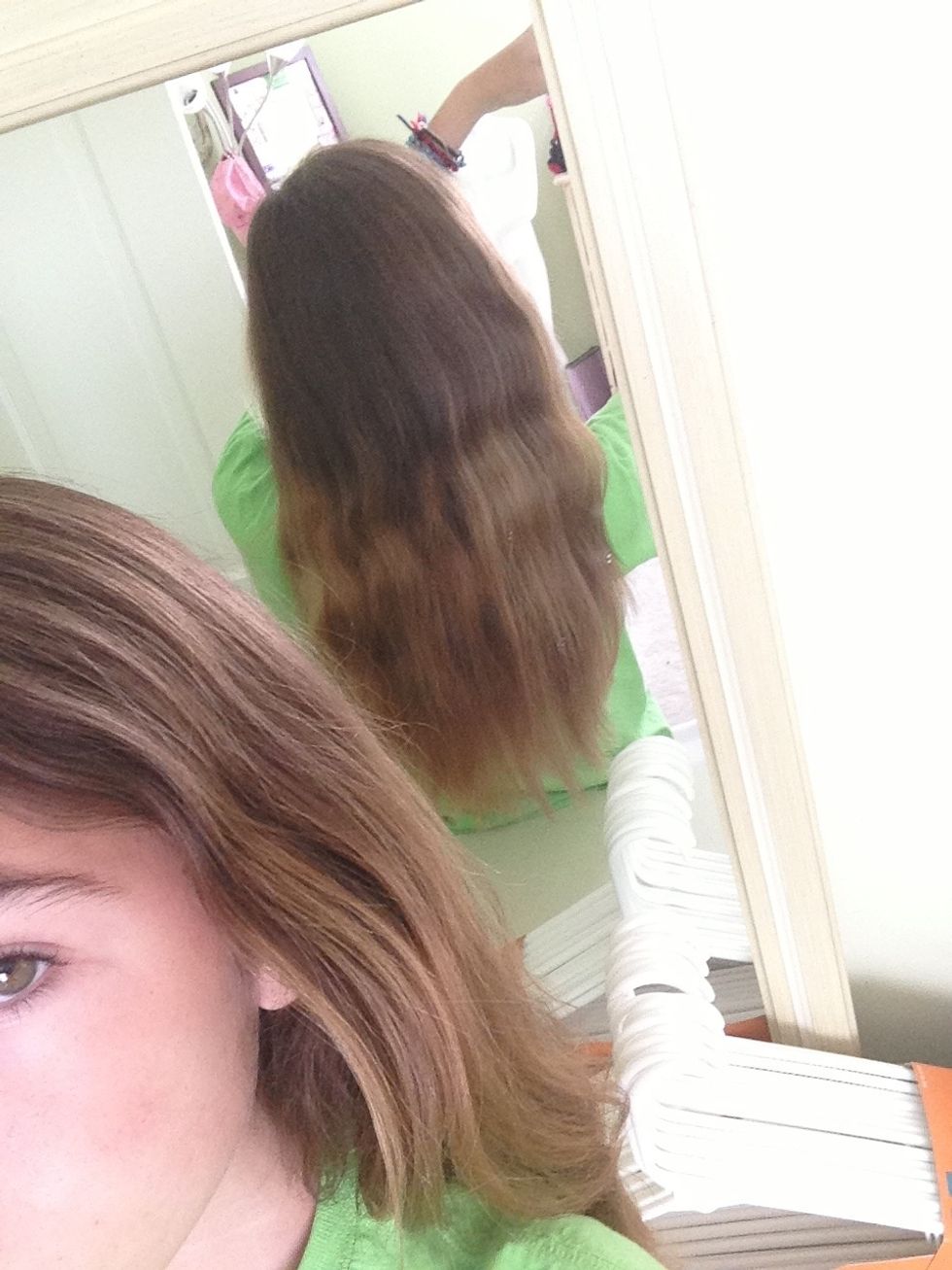 Here's the view from the back! It has faded ALOT since I got it done, so don't be alarmed if its really blonde after you get it done. Trust me, it will fade! If you were like me, I freaked out haha!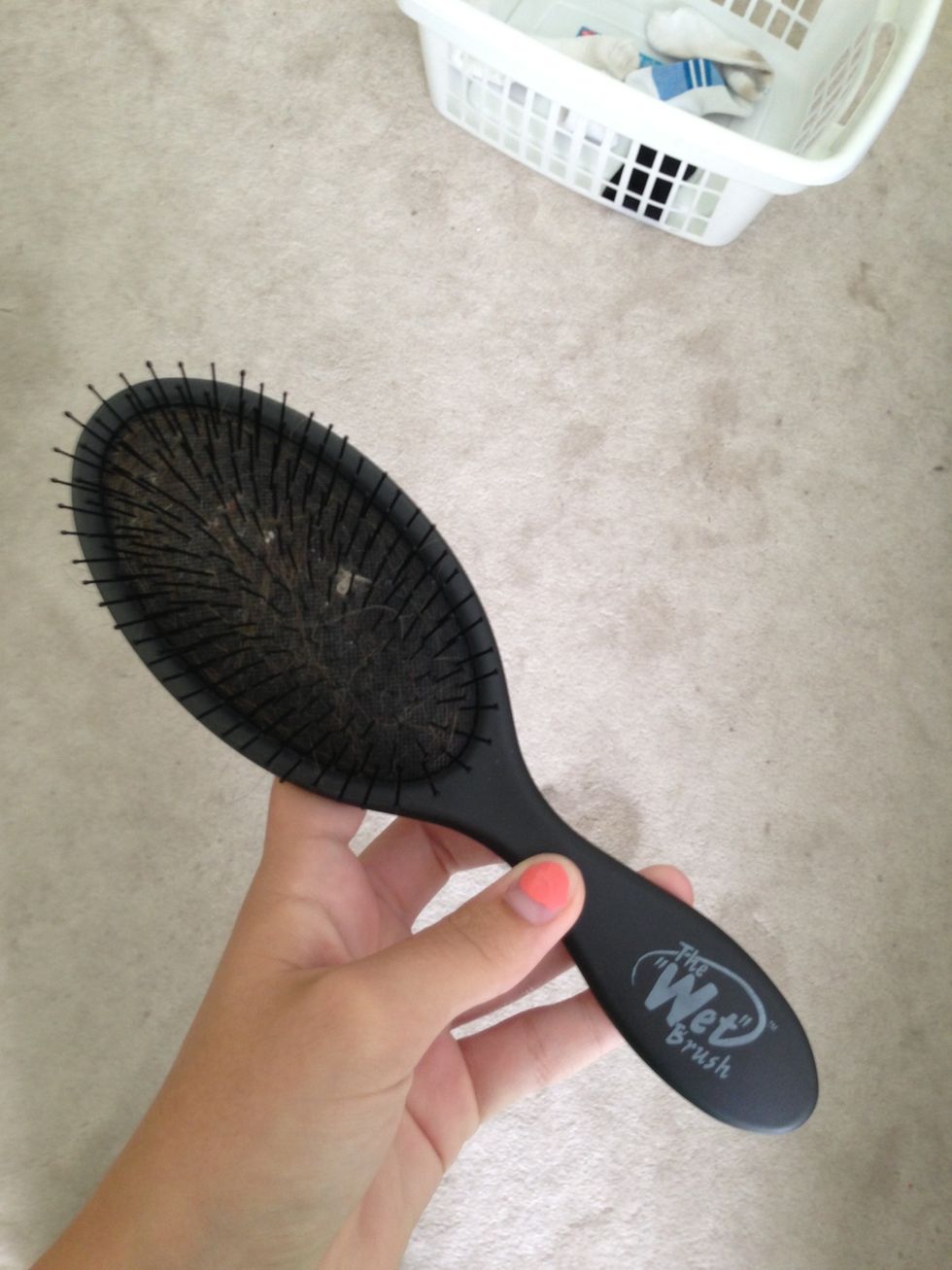 Brushes and combs are your bestfriend. I LOVE this brush because it's supposed to be used when hair is wet, and it works GREAT! I combs through your hair like a dream. Also, it's much less damaging!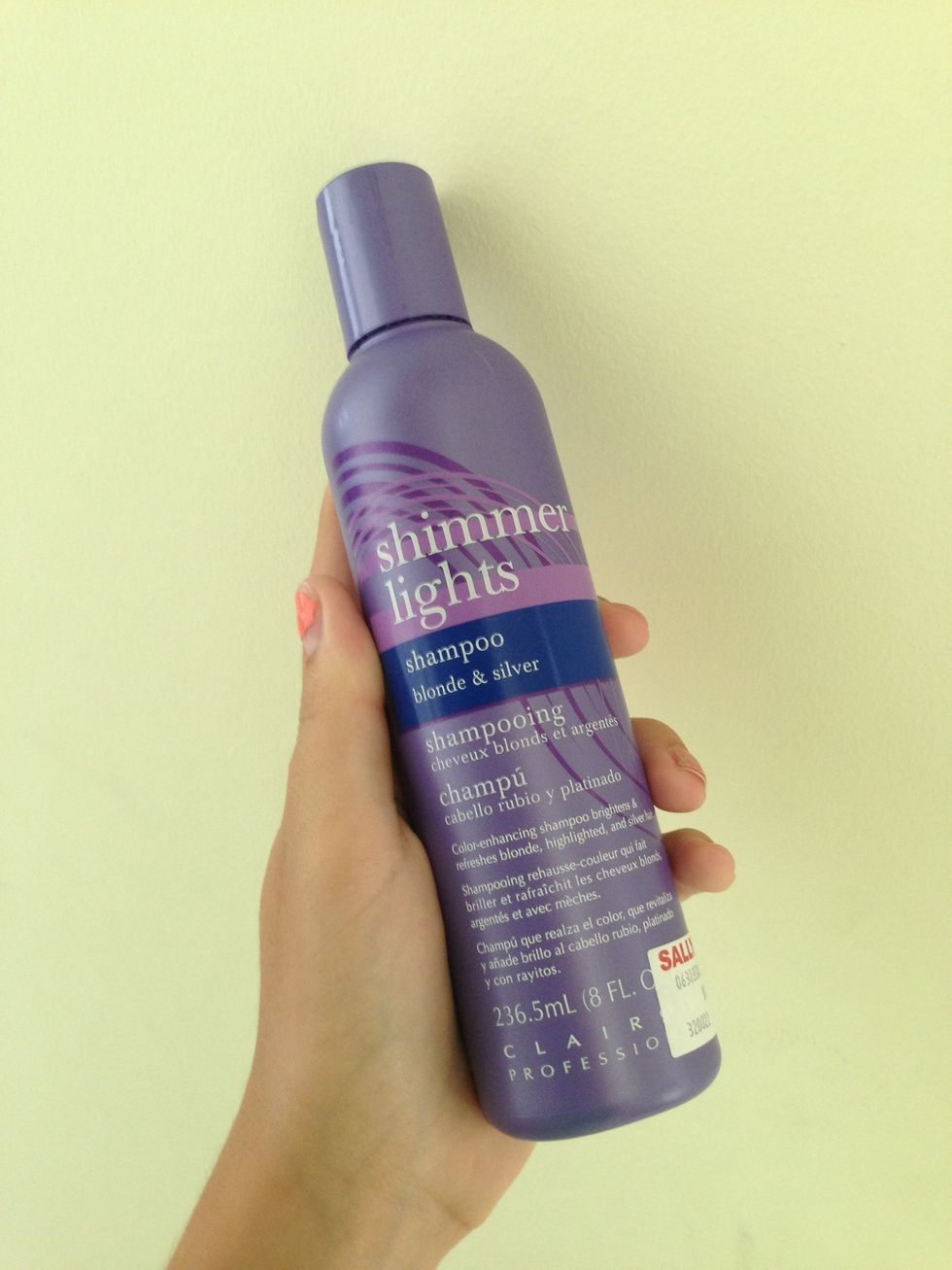 Purple shampoo and conditioner are key in this. However, only use the conditioner if your hair is ombré'd, like I do, because you only condition the tips. Purple hair care brings out the brassiness.
IMPORTANT- only use purple products once or twice a week. For everyday, I suggest using a shampoo and conditioner made for colored hair, or if you want your hair to fade some more, use regular stuff.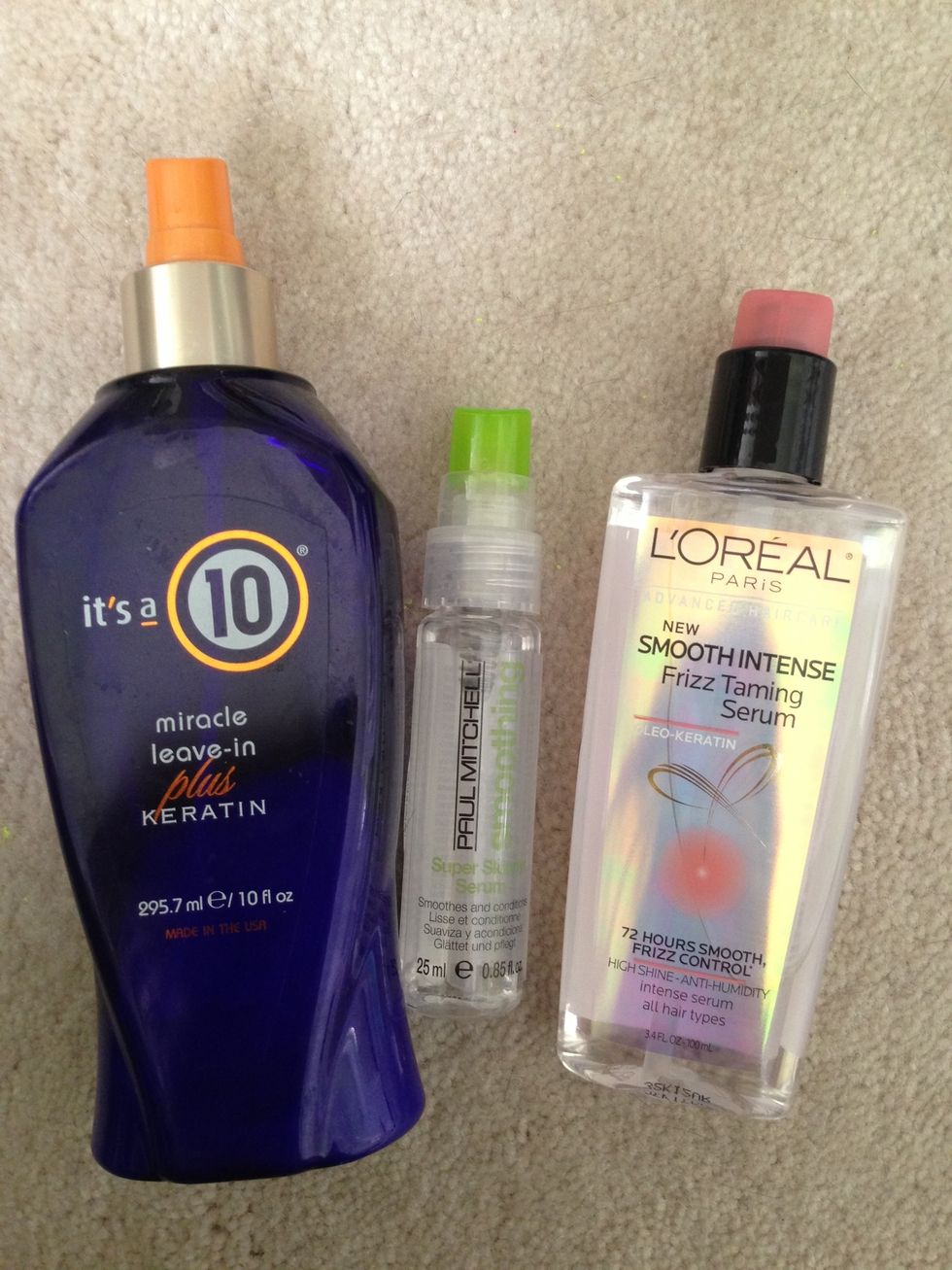 KEEP YOUR HAIR HEALTHY! I have really wavy and thick ish hair with lots of poof and frizz, so these definitely help that, and my split ends!
Not pictured- my vitamins! I use biotin and fish oil gummies each day to support hair health and growth. It really does make a difference!
(obviously) hair
brush
vitamins/supplements
hair serums and sprays
purple shampoo/conditioner