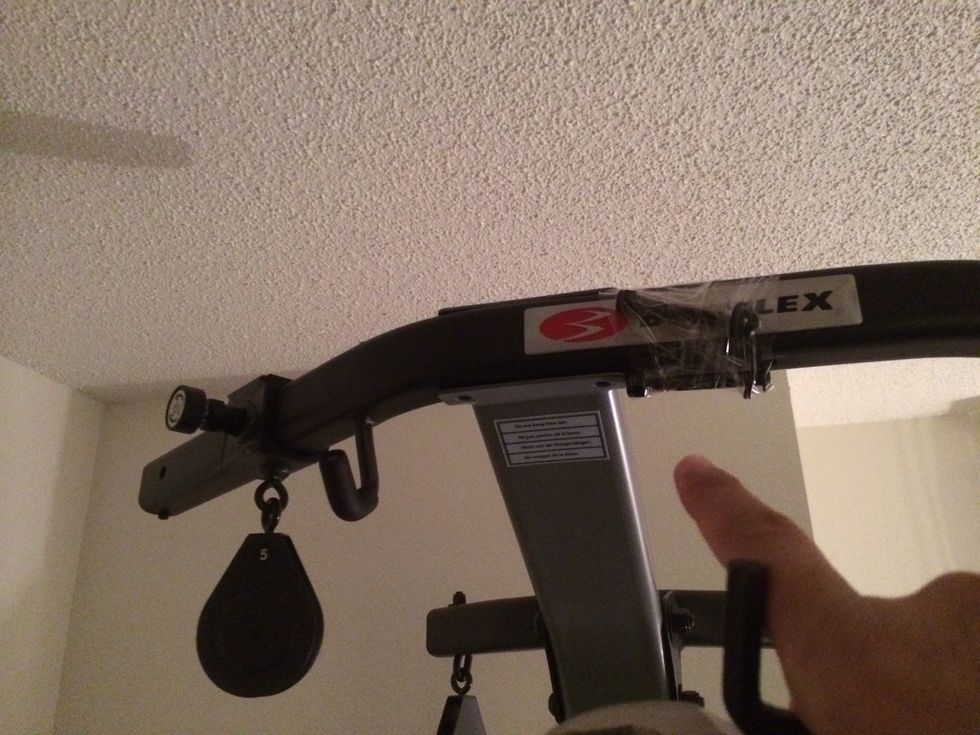 Remove the top mast. 2 bolts.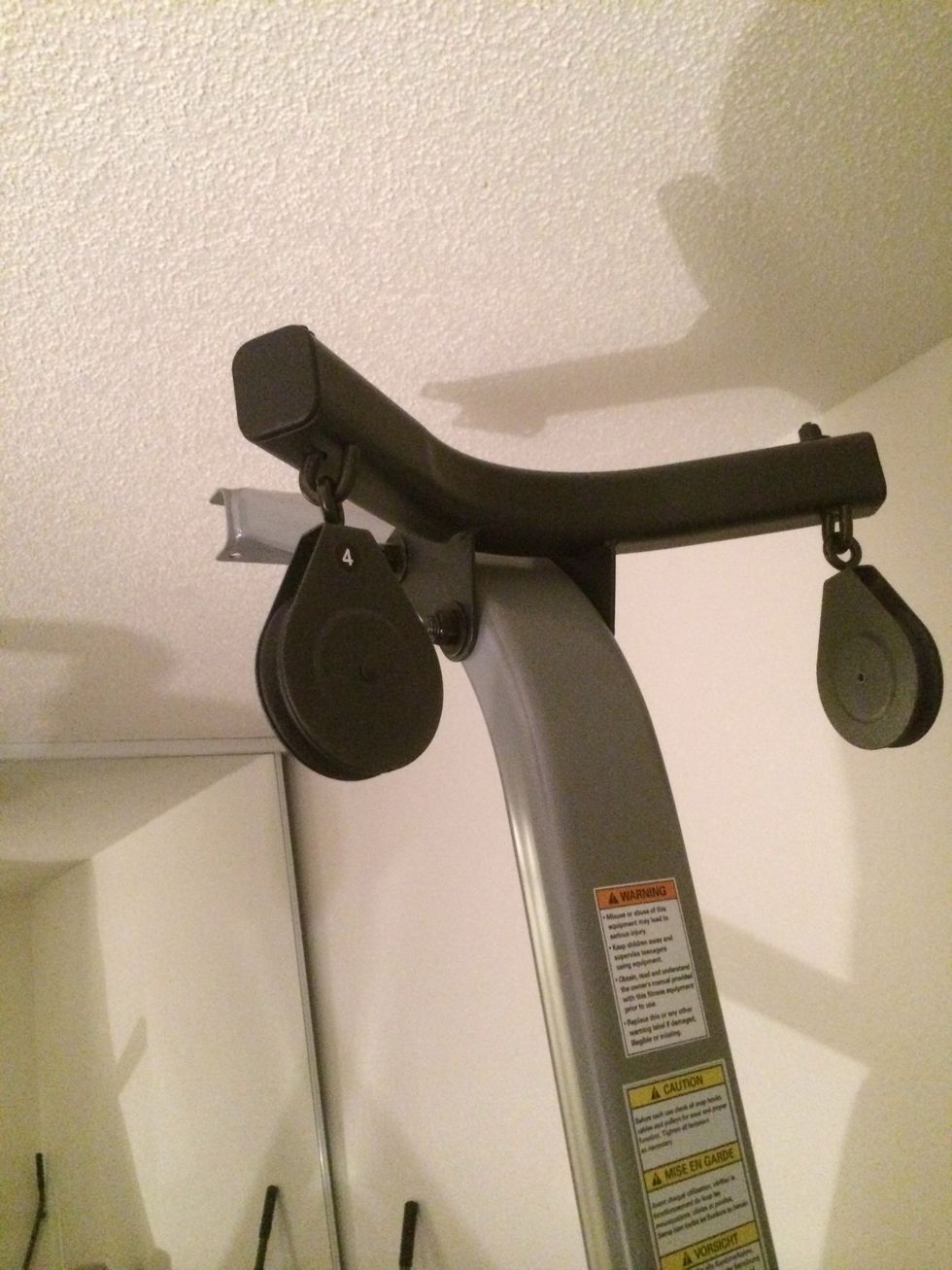 Remove 2 large bolts.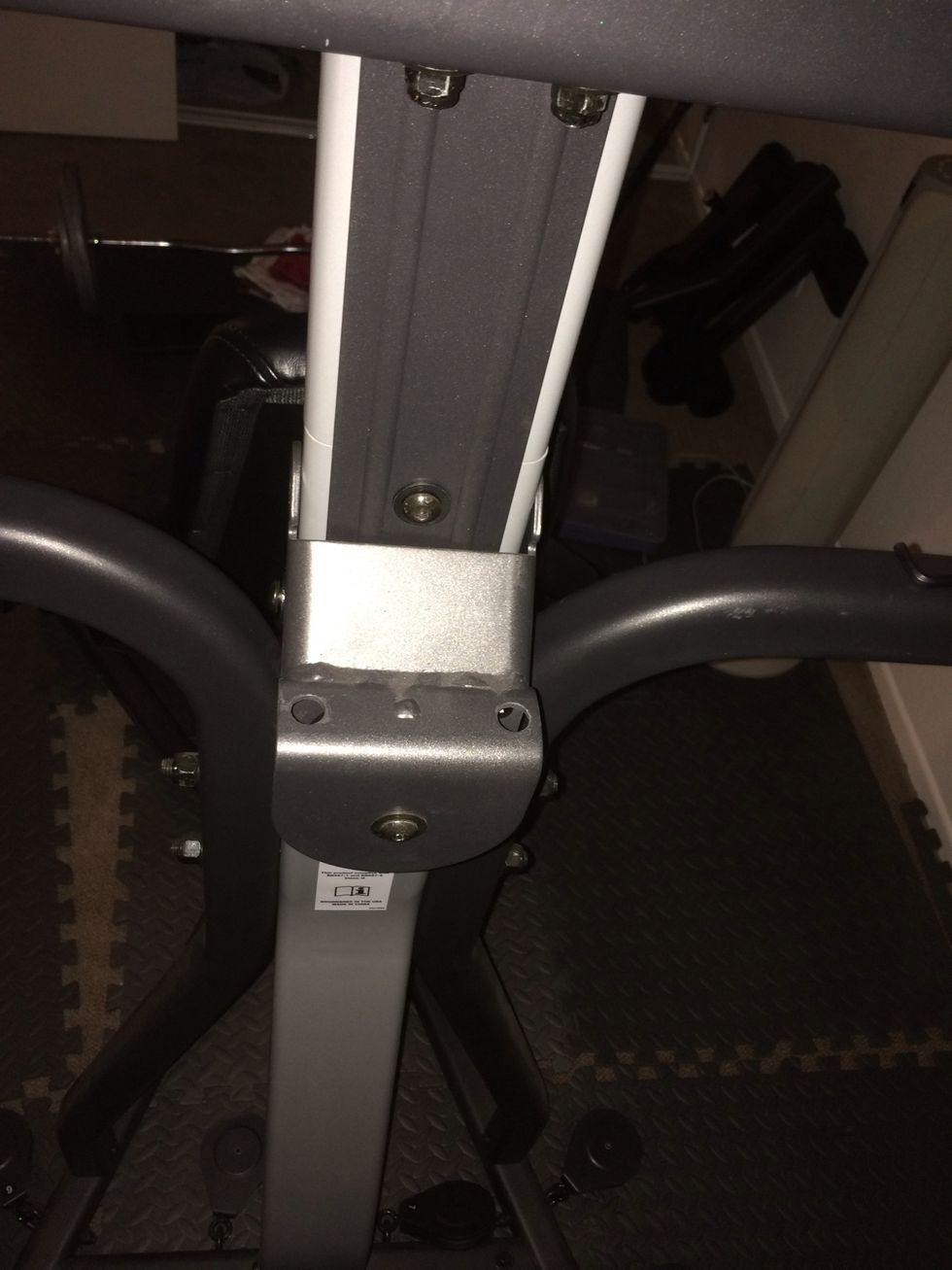 The wheel is the backbone, remove that first large bolt. Then 5 other smaller bolts.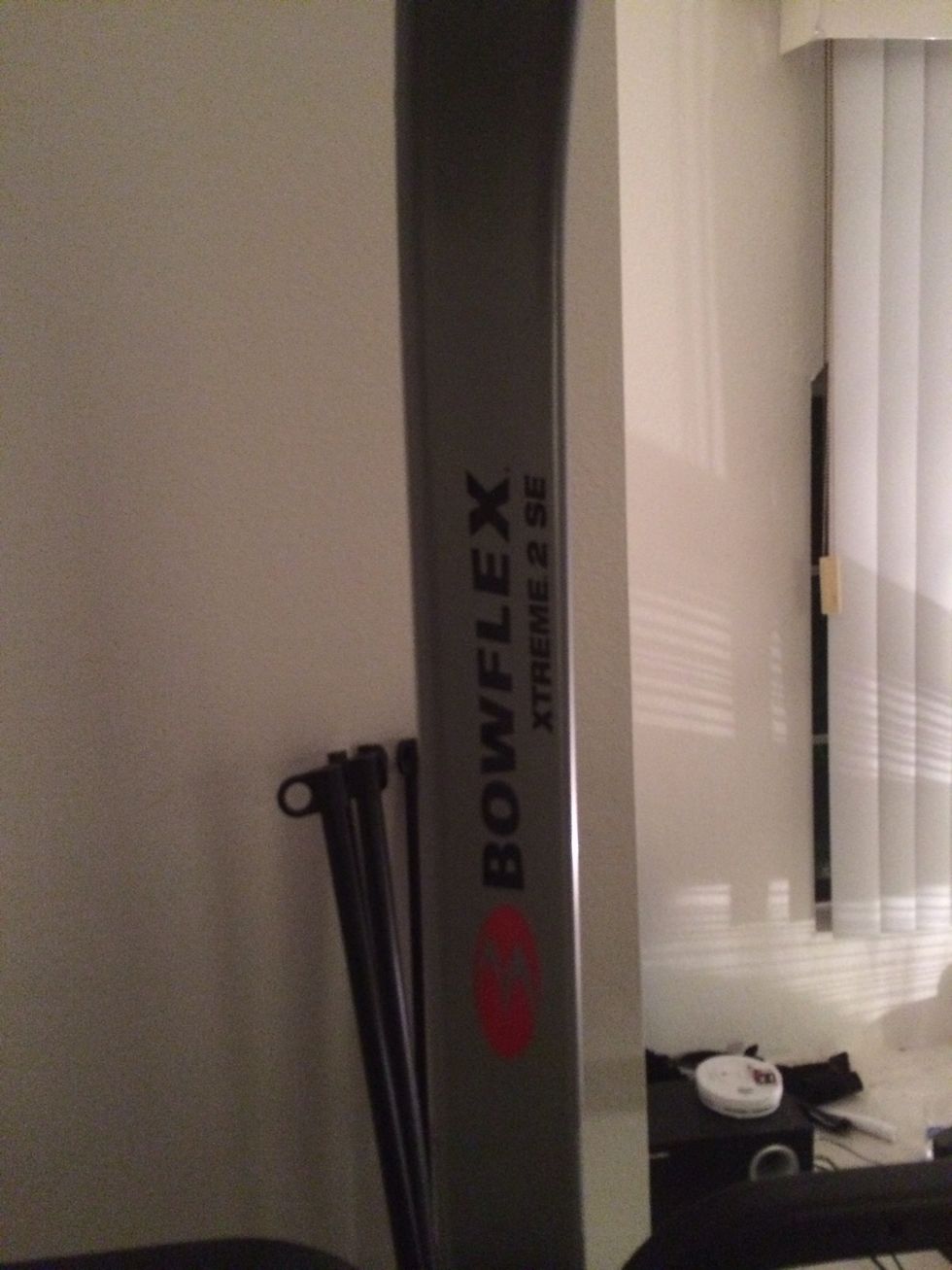 Pull out the top beam.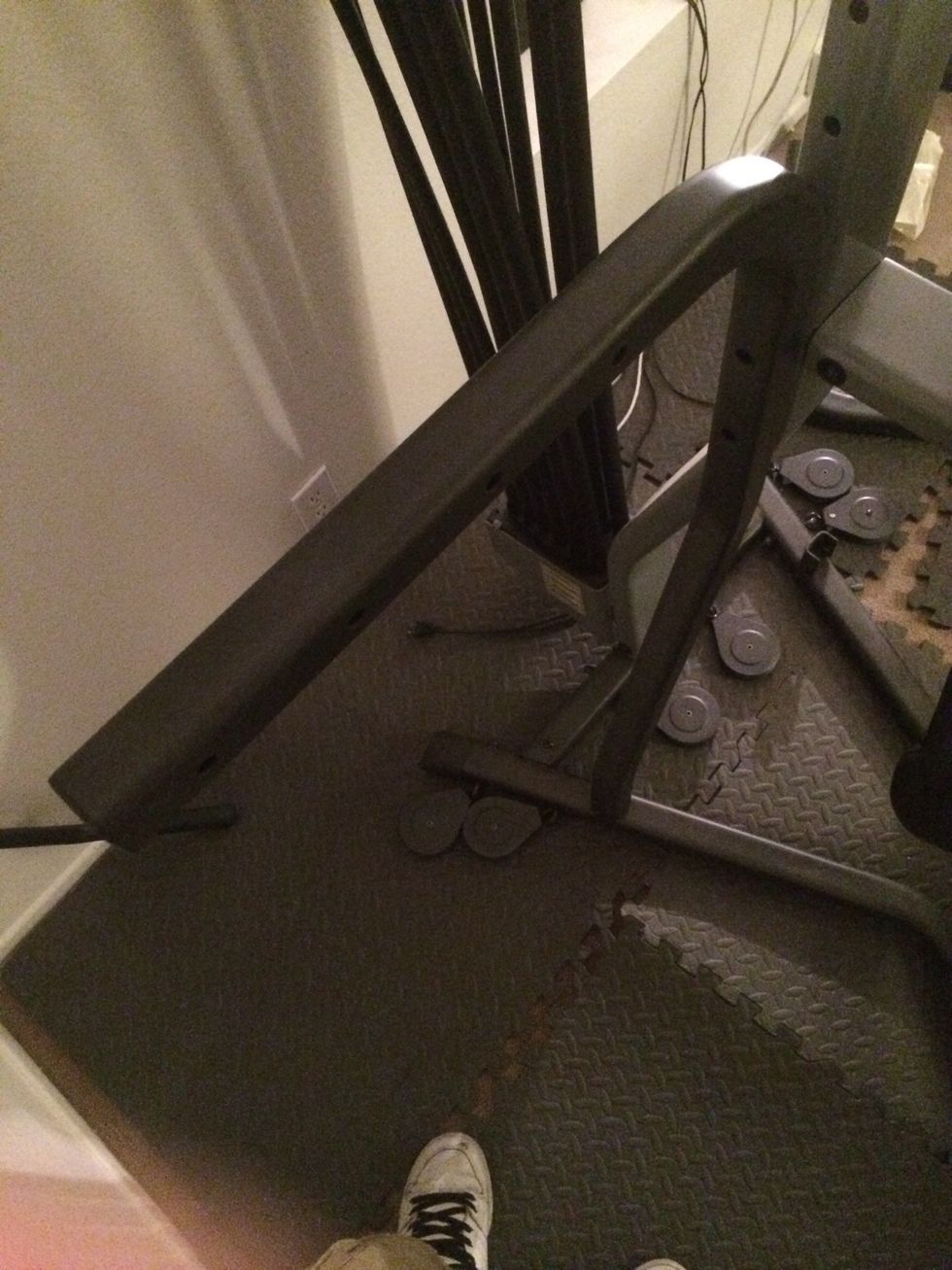 Remove both lateral arms. Two large bolts towards the top, and 2 smaller bolts on each leg.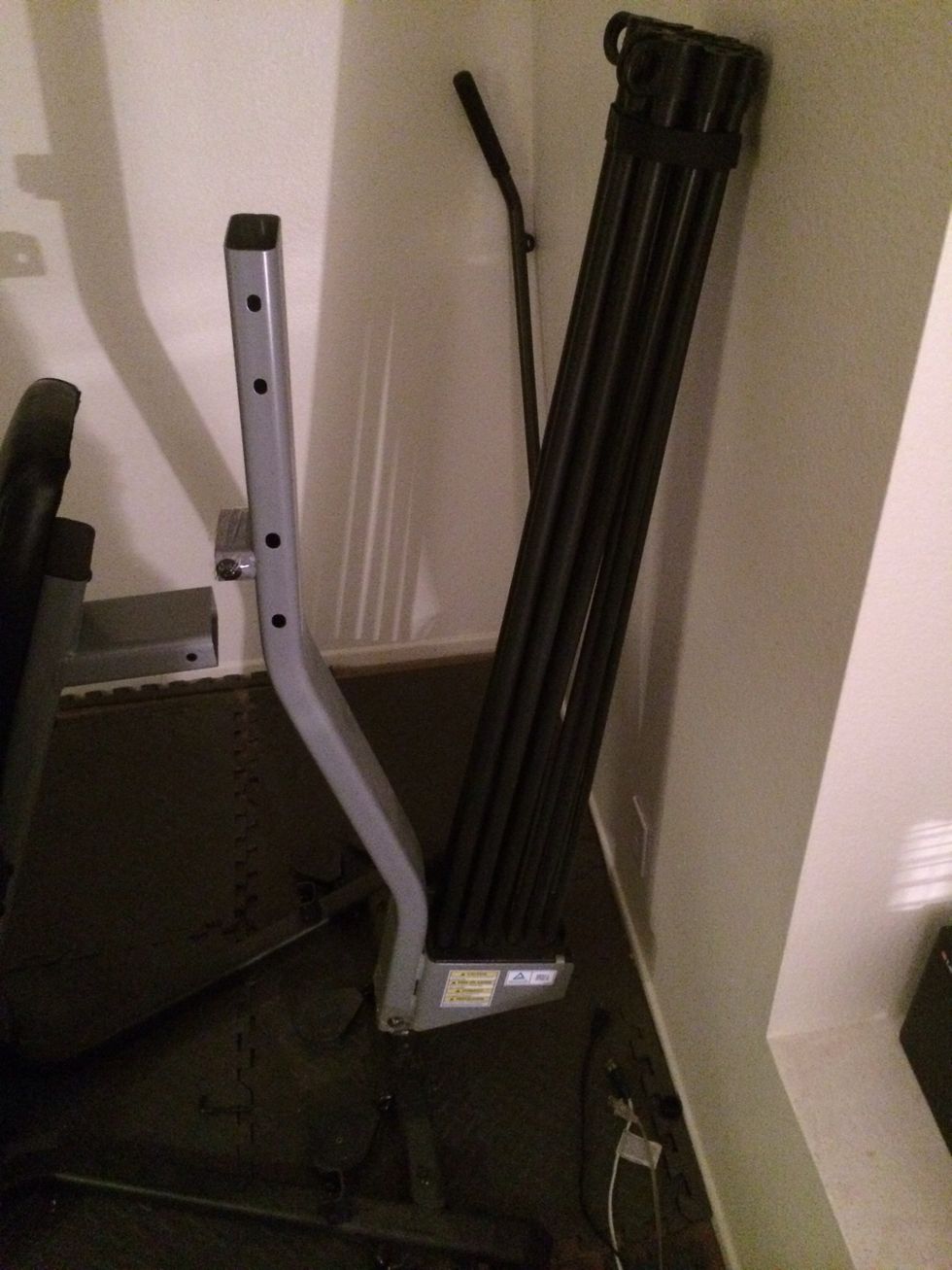 Remove the back spine with resistance beams intact.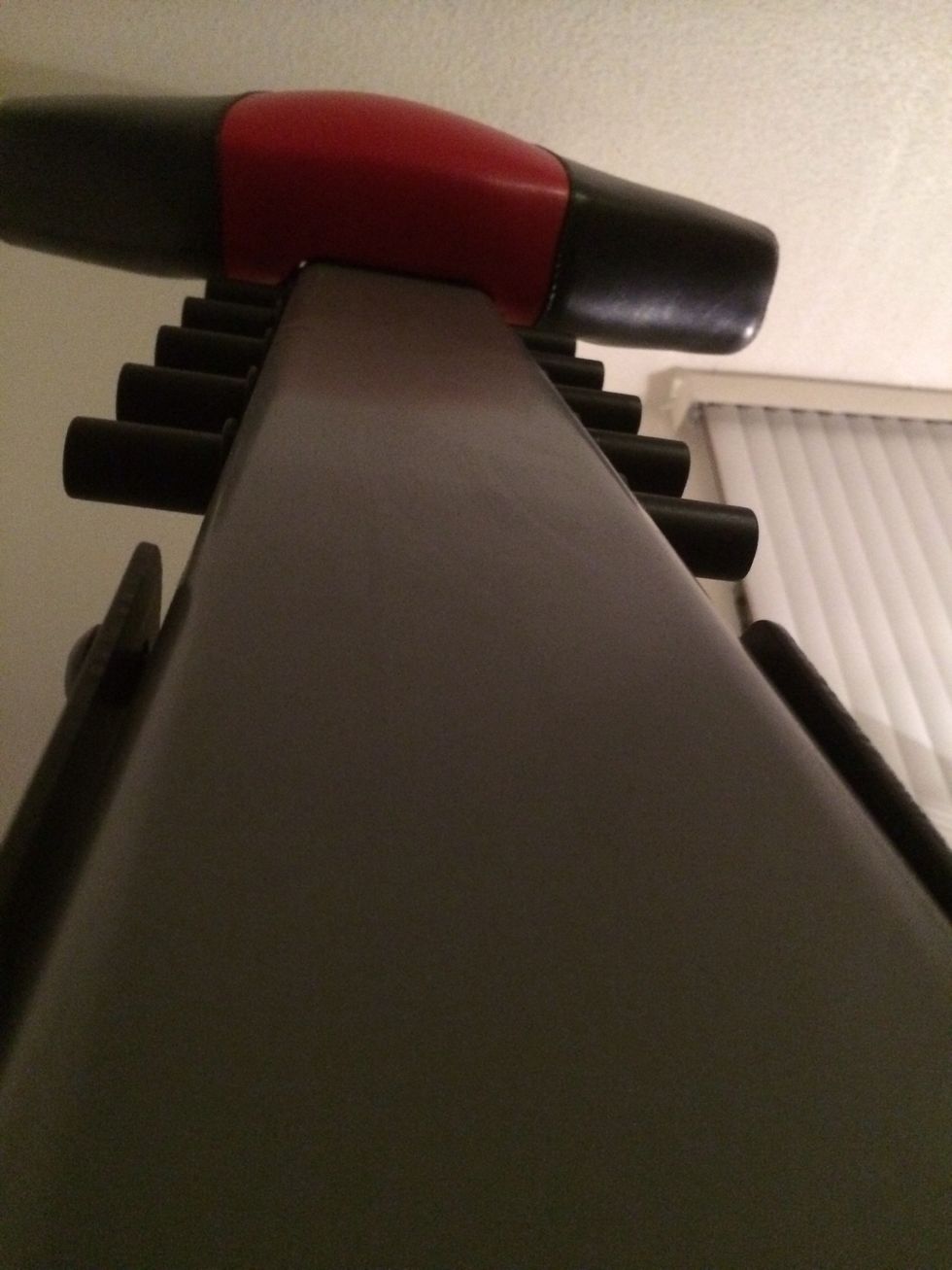 Remove 2 small bolts and 1 long bolt from the base of the back rest.