Take an eCourse in Eduphoria's Workshop
6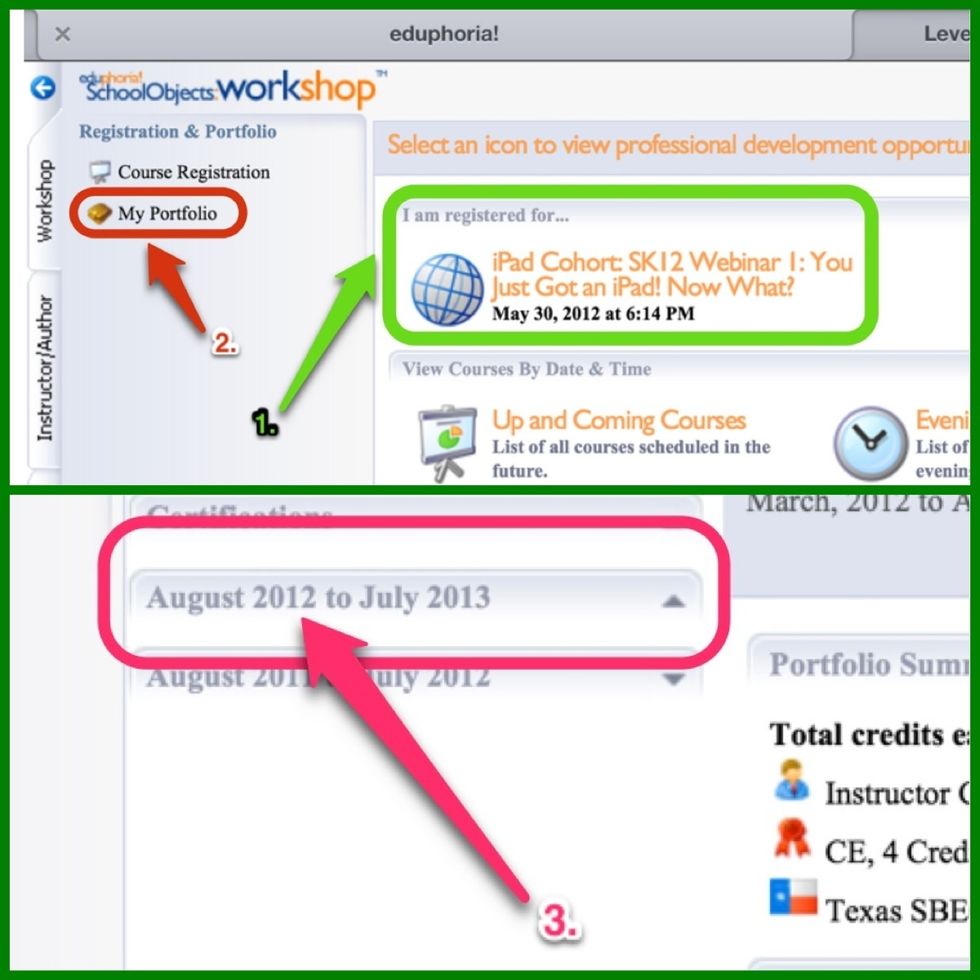 1. Ensure you are registered for an eCourse. 2. Click on "My Portfolio" 3. Click on the time frame of the course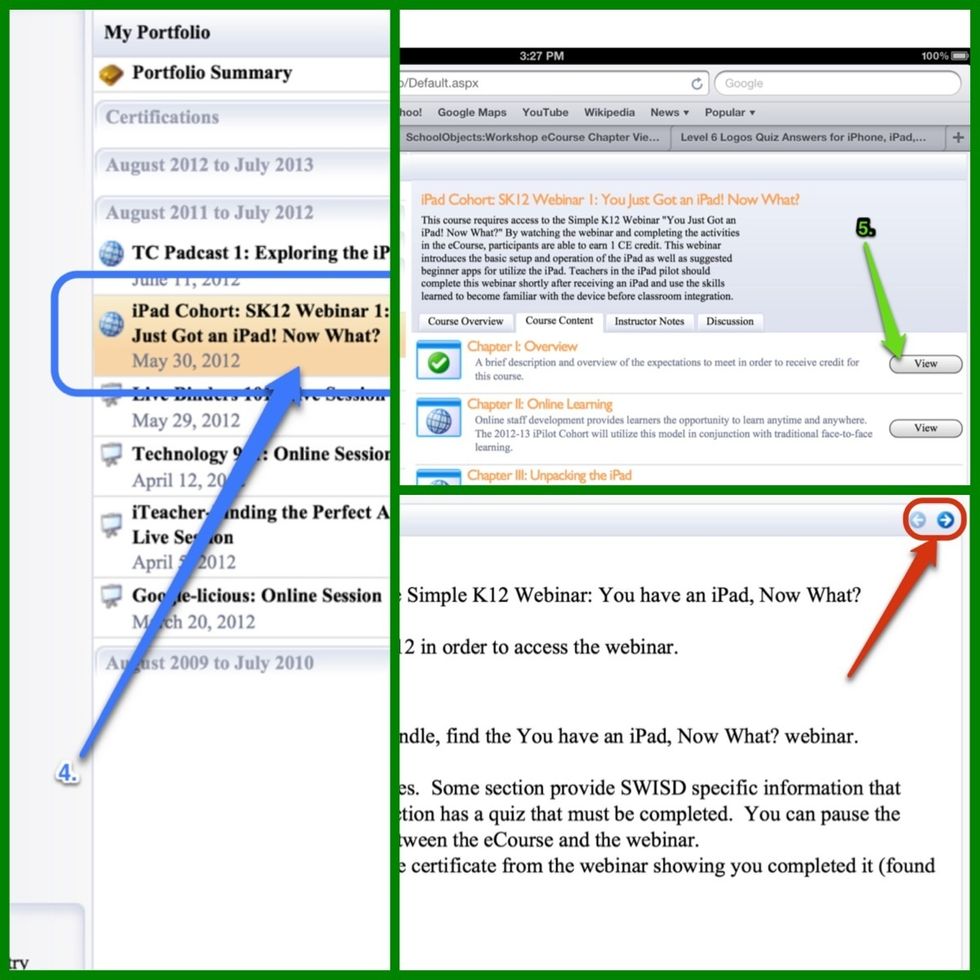 4. Click on the name of the eCourse. 5. The course chapters will appear. Click on the "view" button to open the chapter. 6. Click on the blue arrows in the top-right to navigate through the course.
At the end of a chapter, click to continue to the next chapter. Note - at the end of a quiz you must click the "Score Assessment" button before navigating to the next chapter.
After completing all portions of an eCourse, the "Request Credit" button. Click this button to submit the eCourse.
The creator of this guide has not included tools