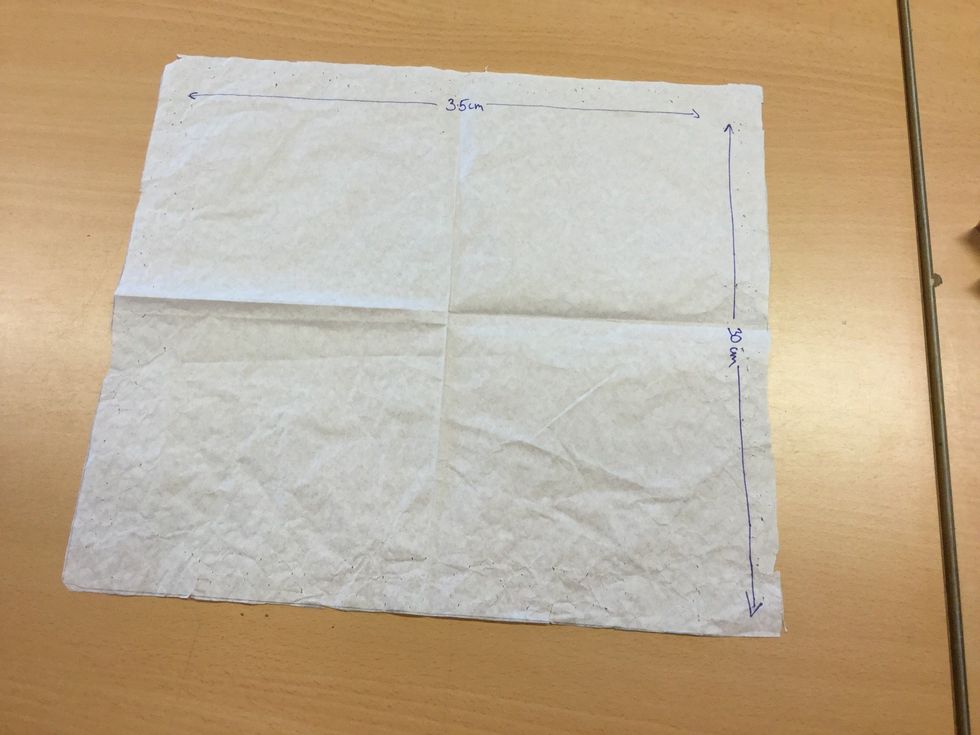 Rita av mallen till Ipadstödet. 35•30cm på ett mönsterpapper.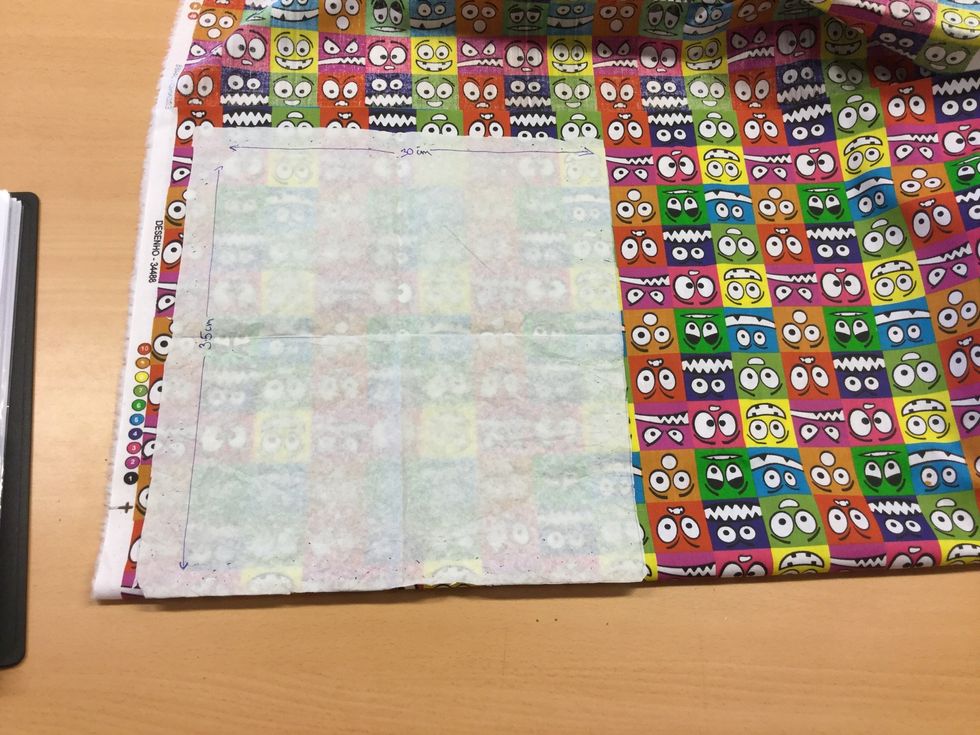 Lägg nu tyget dubbelt och lägg mönster delen på.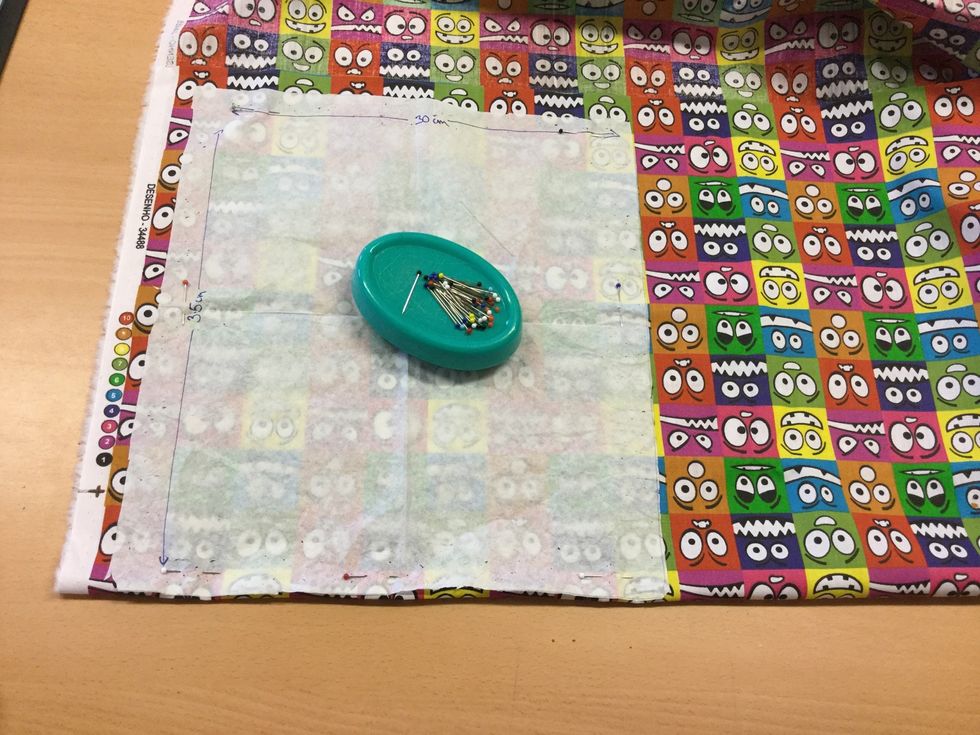 Nåla nu fast mönstret på tyget.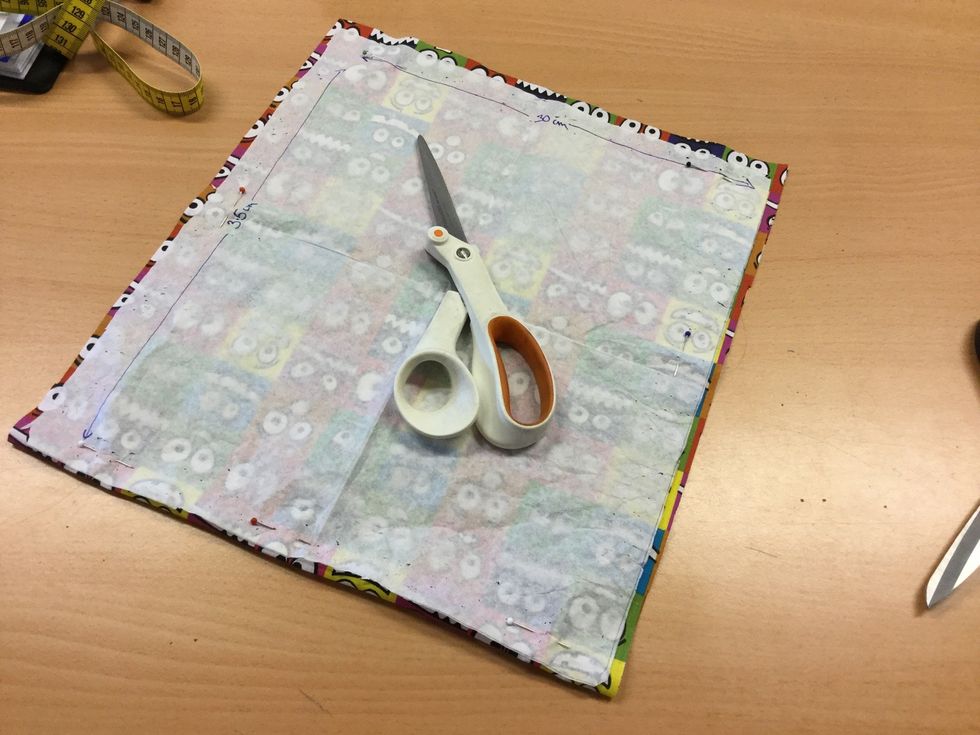 Klipp ut runt tre kanter. Tänk på att den sidan som ligger mot vikt kant INTE ska klippas.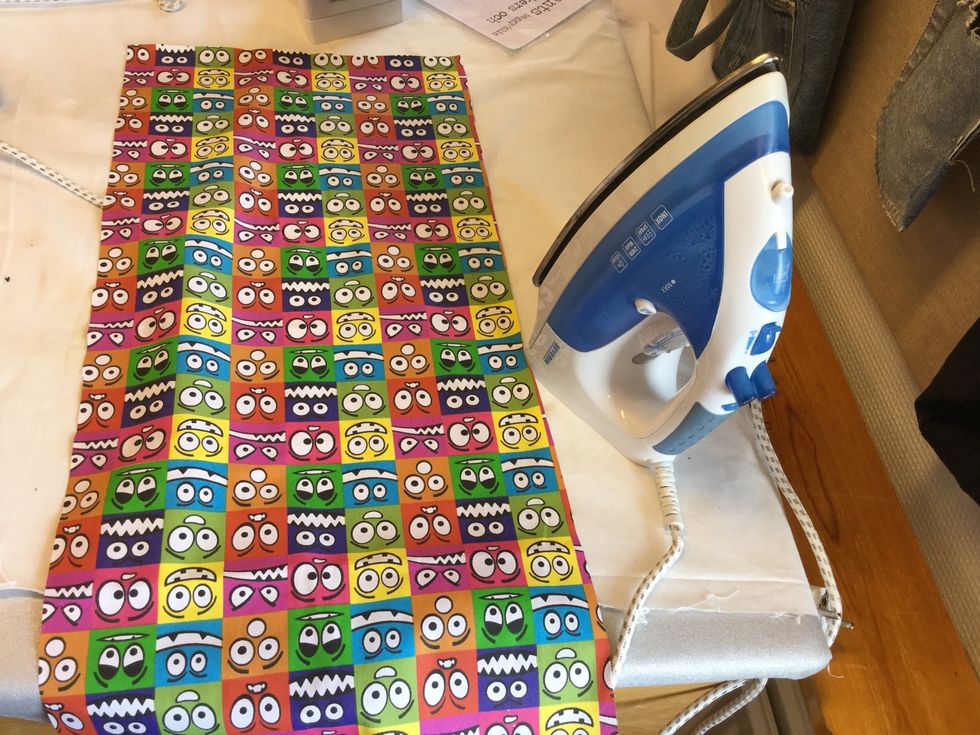 Stryk nu ditt tyg.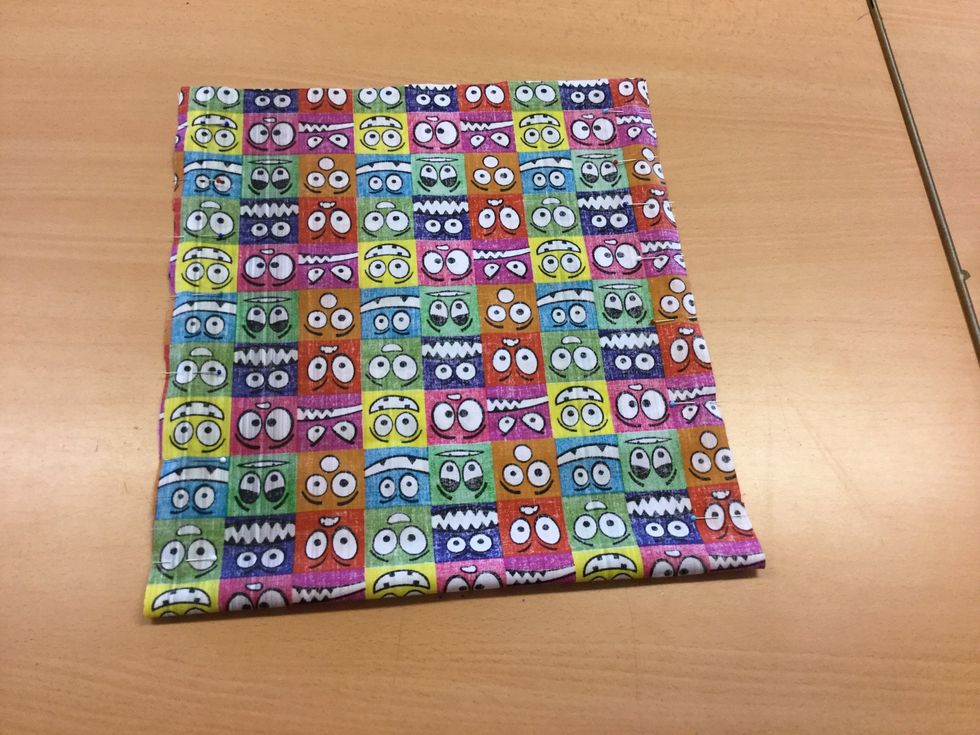 Vik ihop tyget räta mot räta och tvärnåla ihop långsidorna.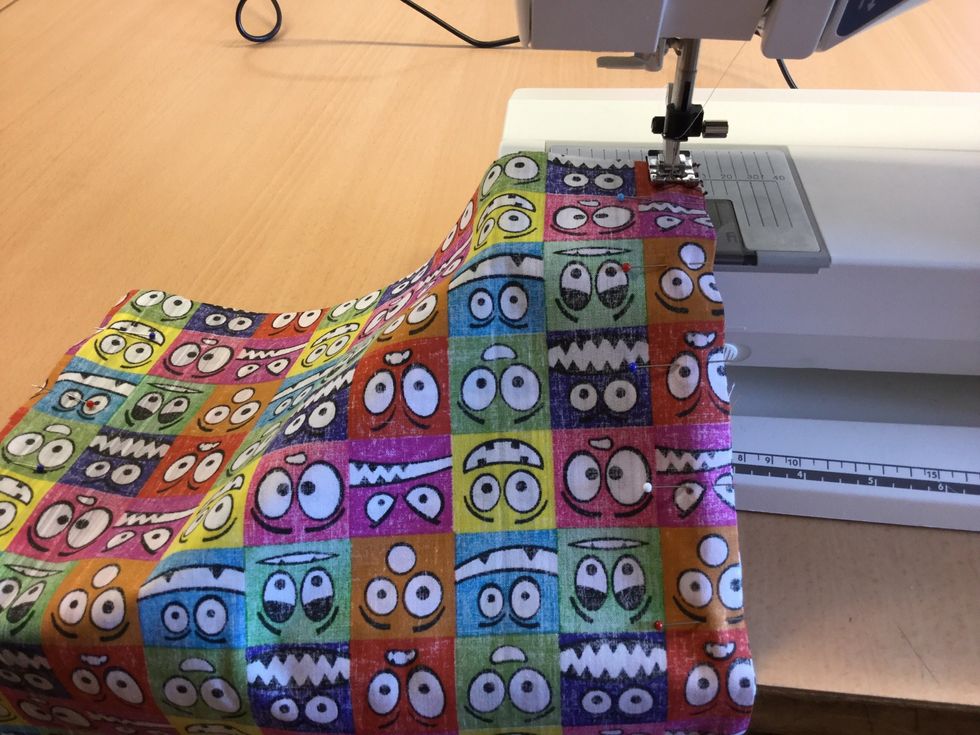 Nu ska ni sy raksöm nr 1. Ni ska sy 1 cm in och glöm inte att backa och fästa i början och i slutet.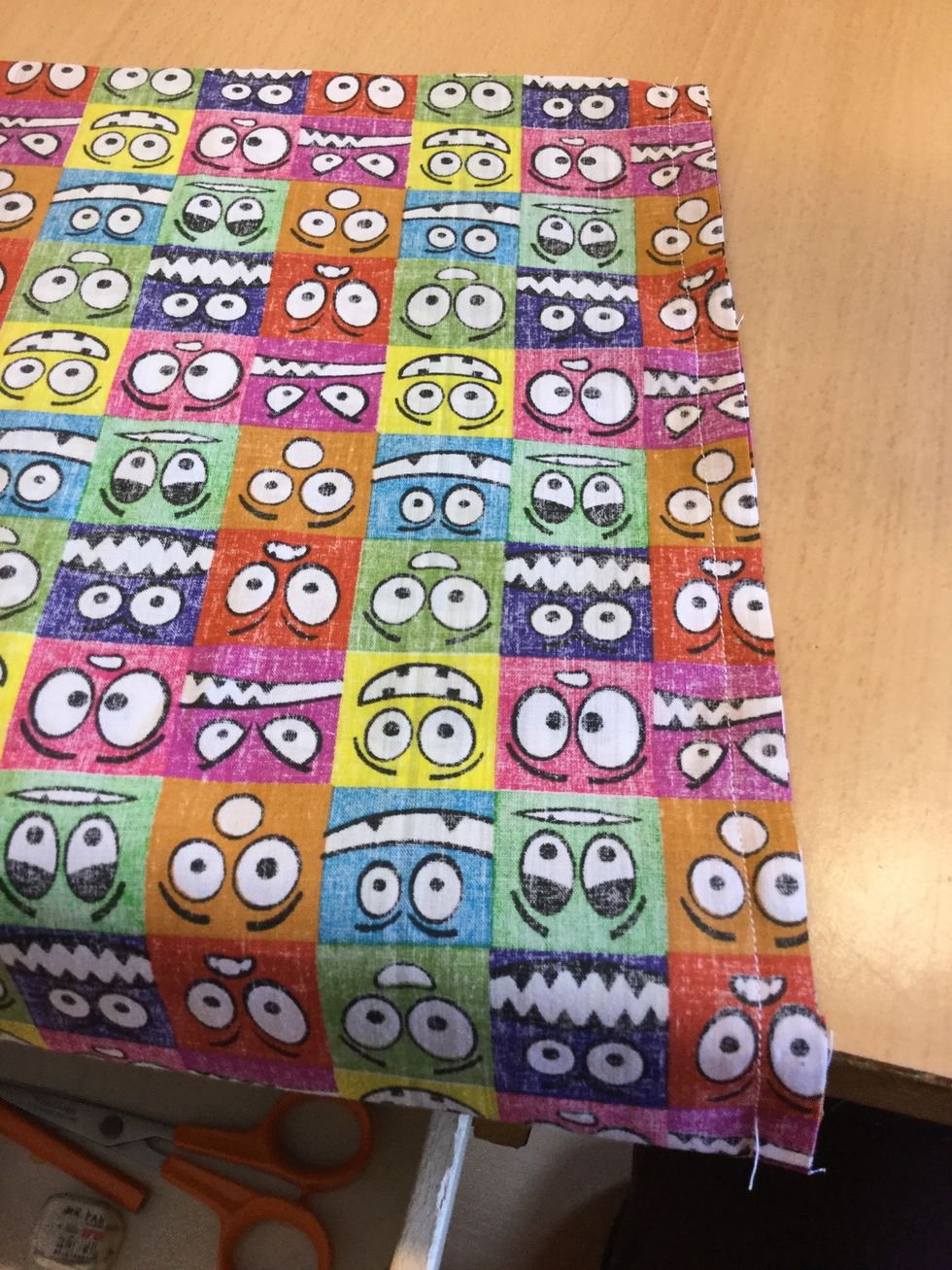 Ta nu bort nålarna!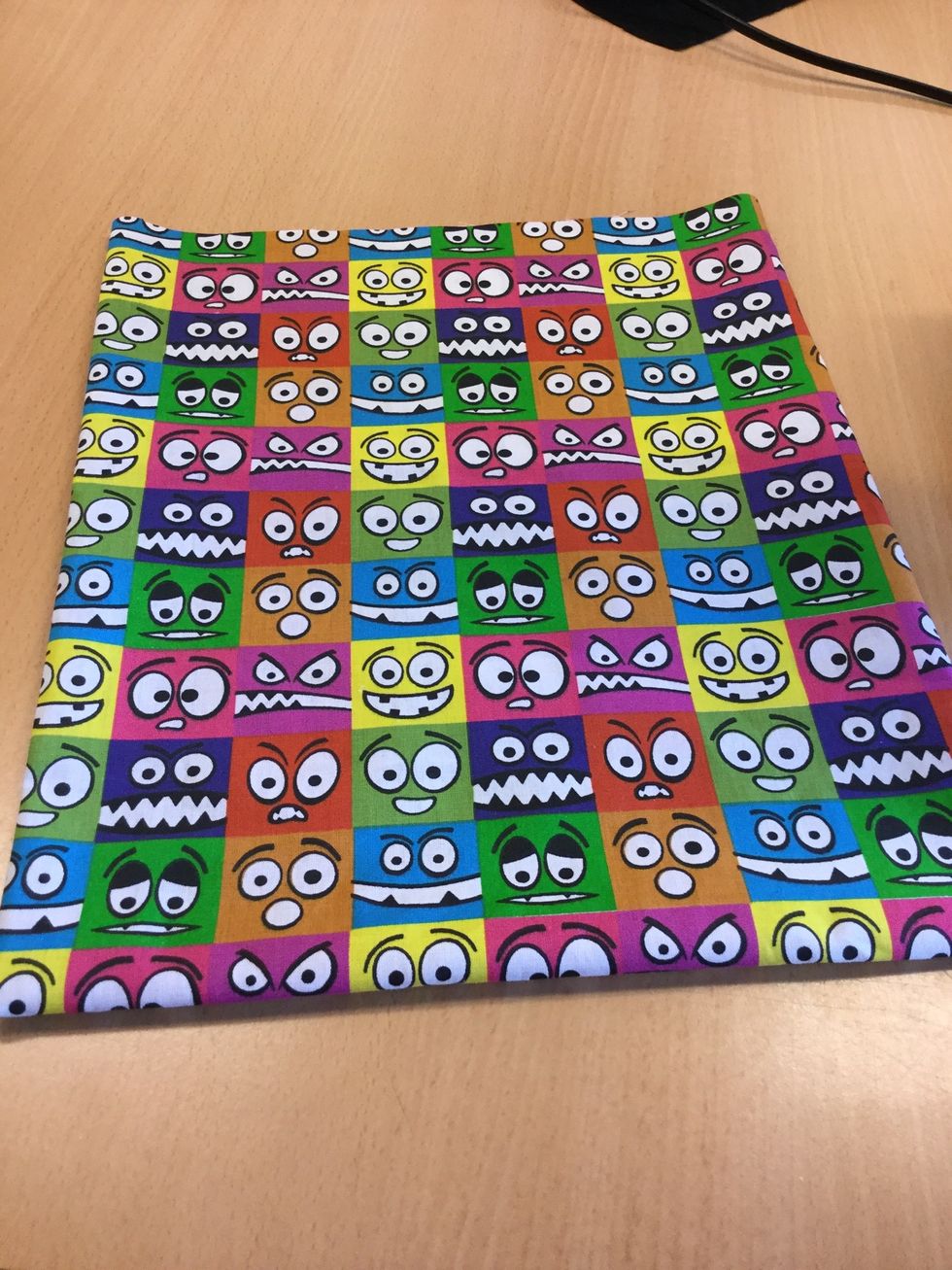 Vänd nu din tygbit så du får den fina sidan alltså rätsidan utåt.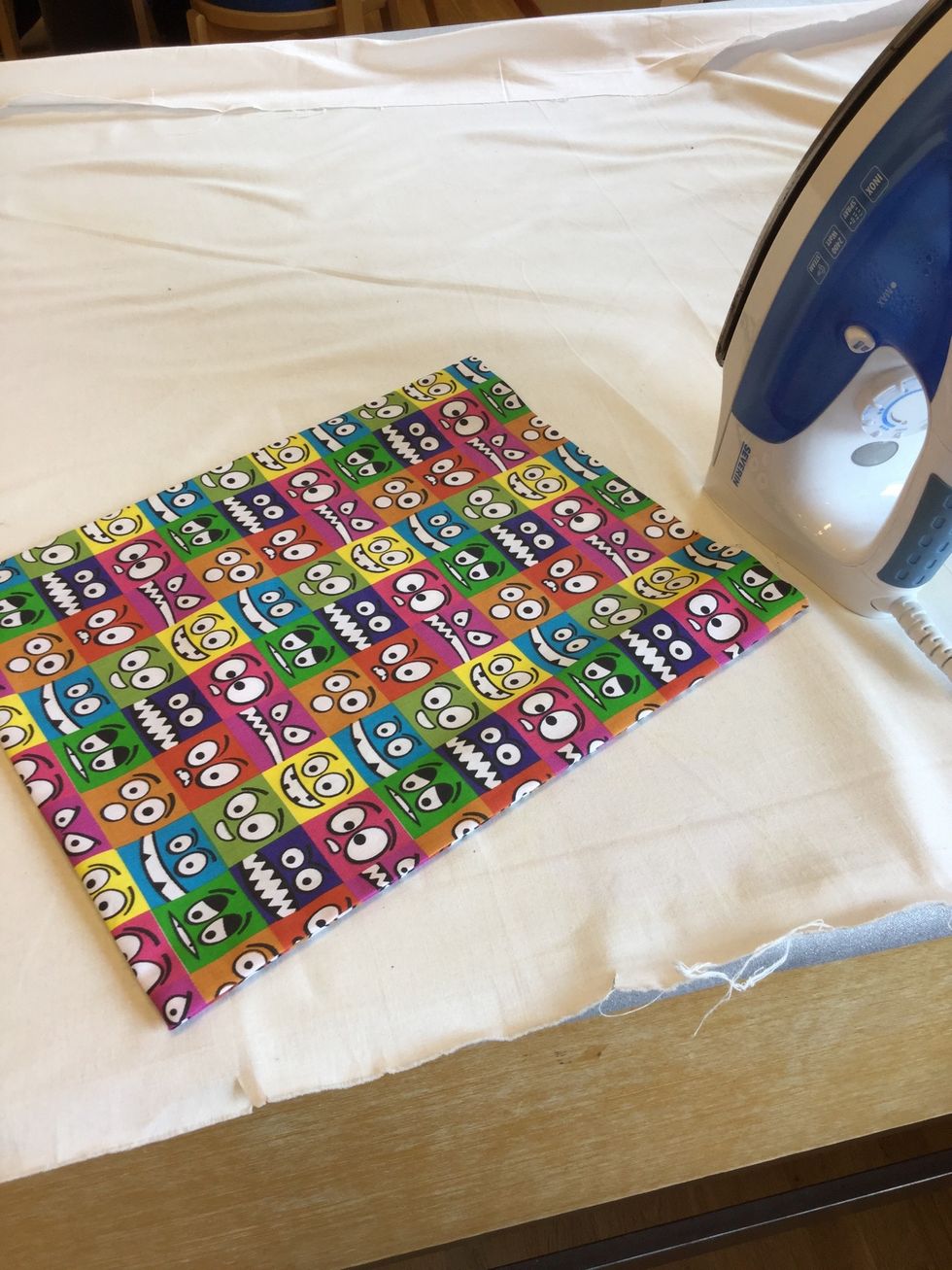 Stryk din tygbit.
Mät och rita ett linje 4 cm från den vikta kanten.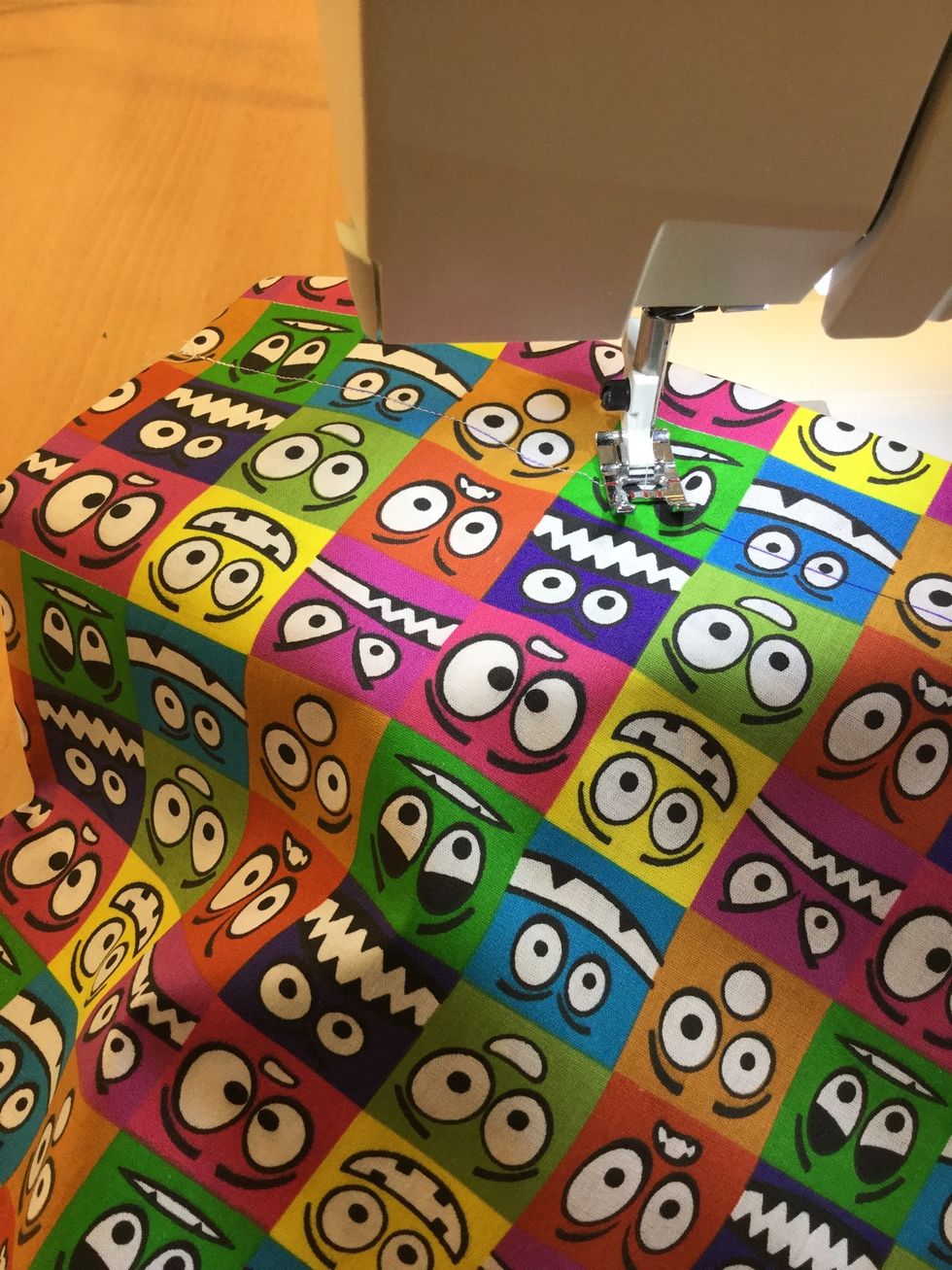 Sy en raksöm nr 1 på linjen. Glöm inte att backa o fästa både i början och i slutet.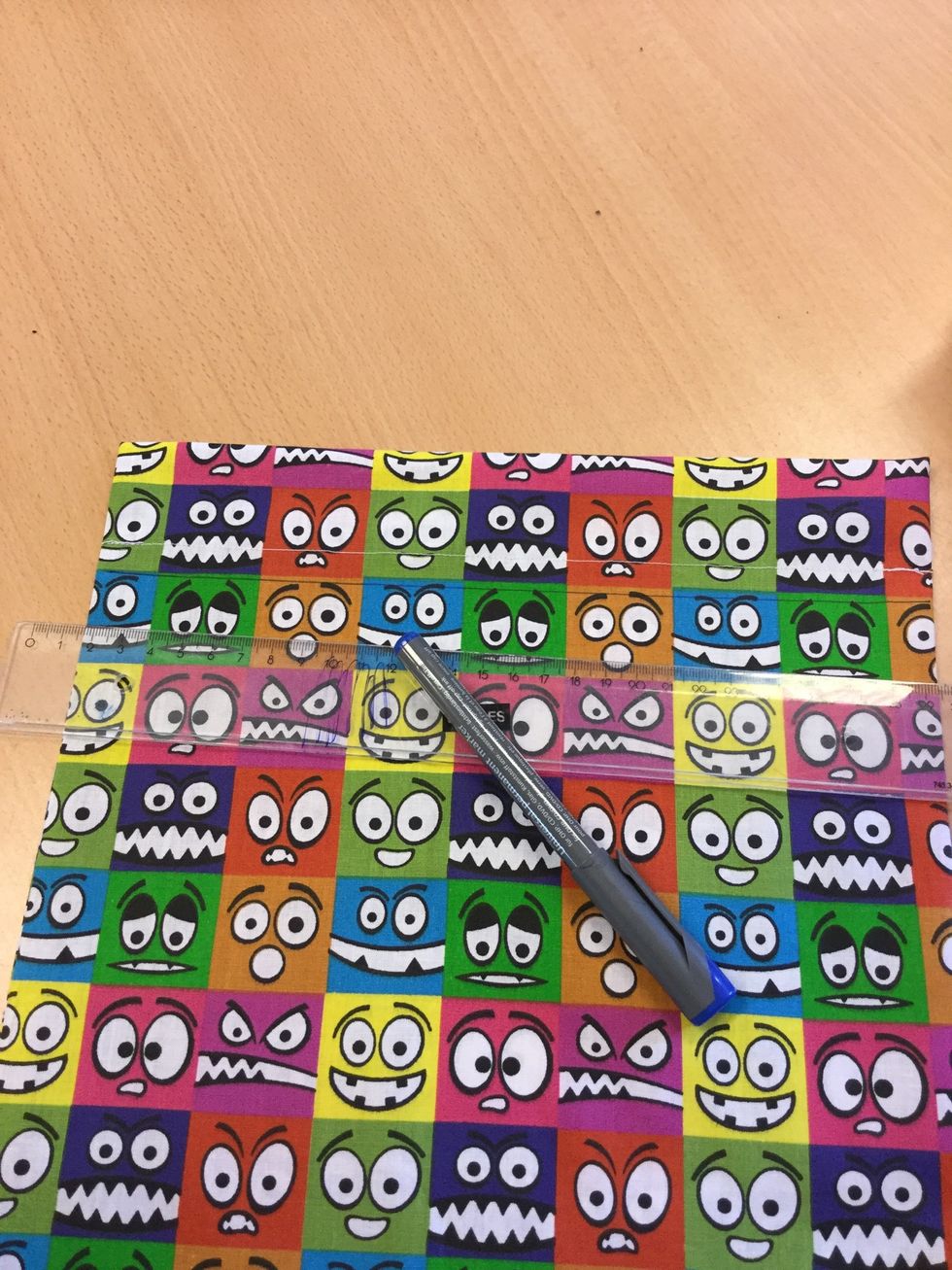 Rita en ny linje 1cm ifrån den andra linjen. Och sy en ny raksöm.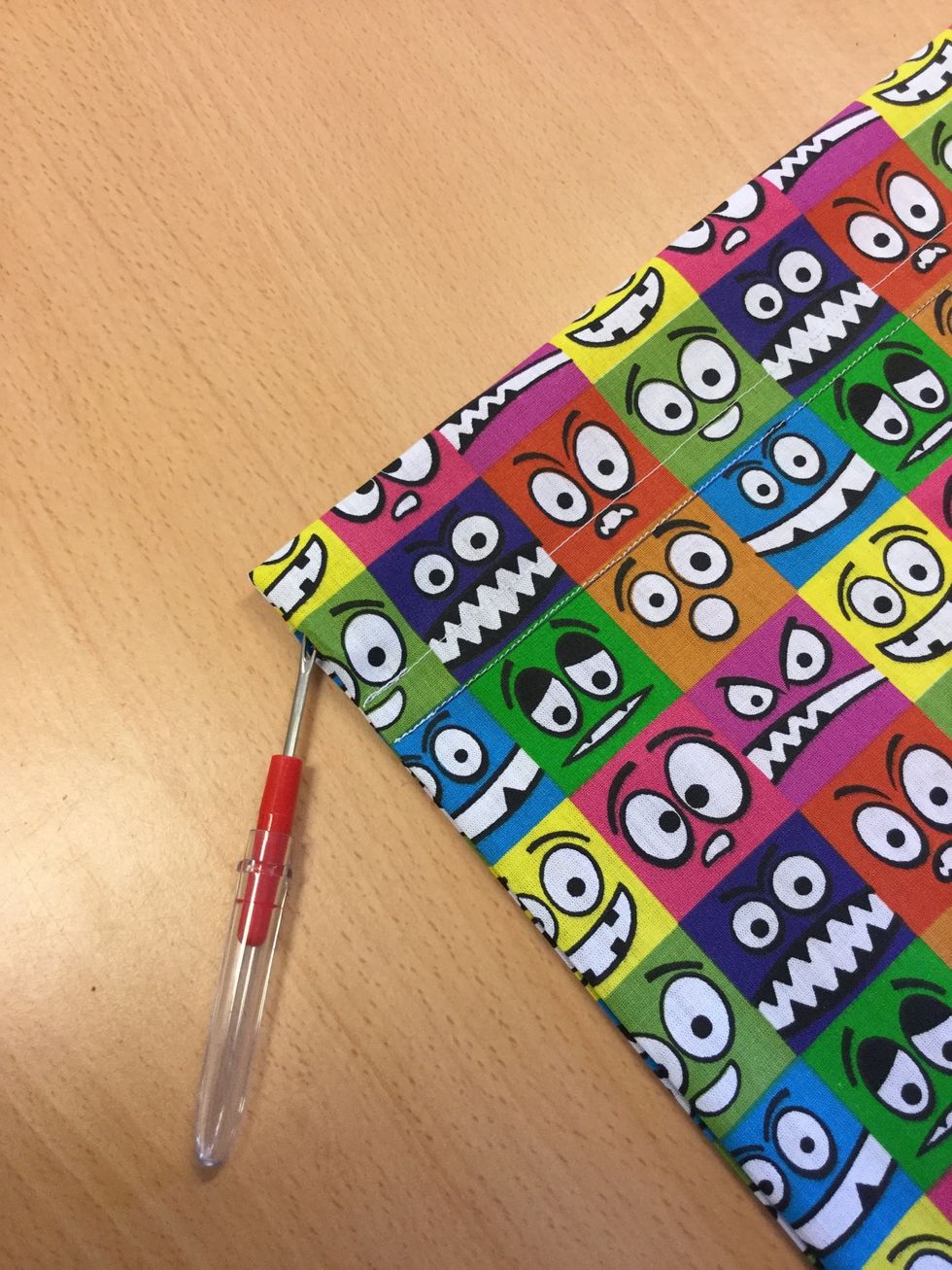 Be din lärare att sprätta upp ett litet hål i ena sidan.
Nu ska ni stoppa in bomull i hålet och fylla hela kanalen.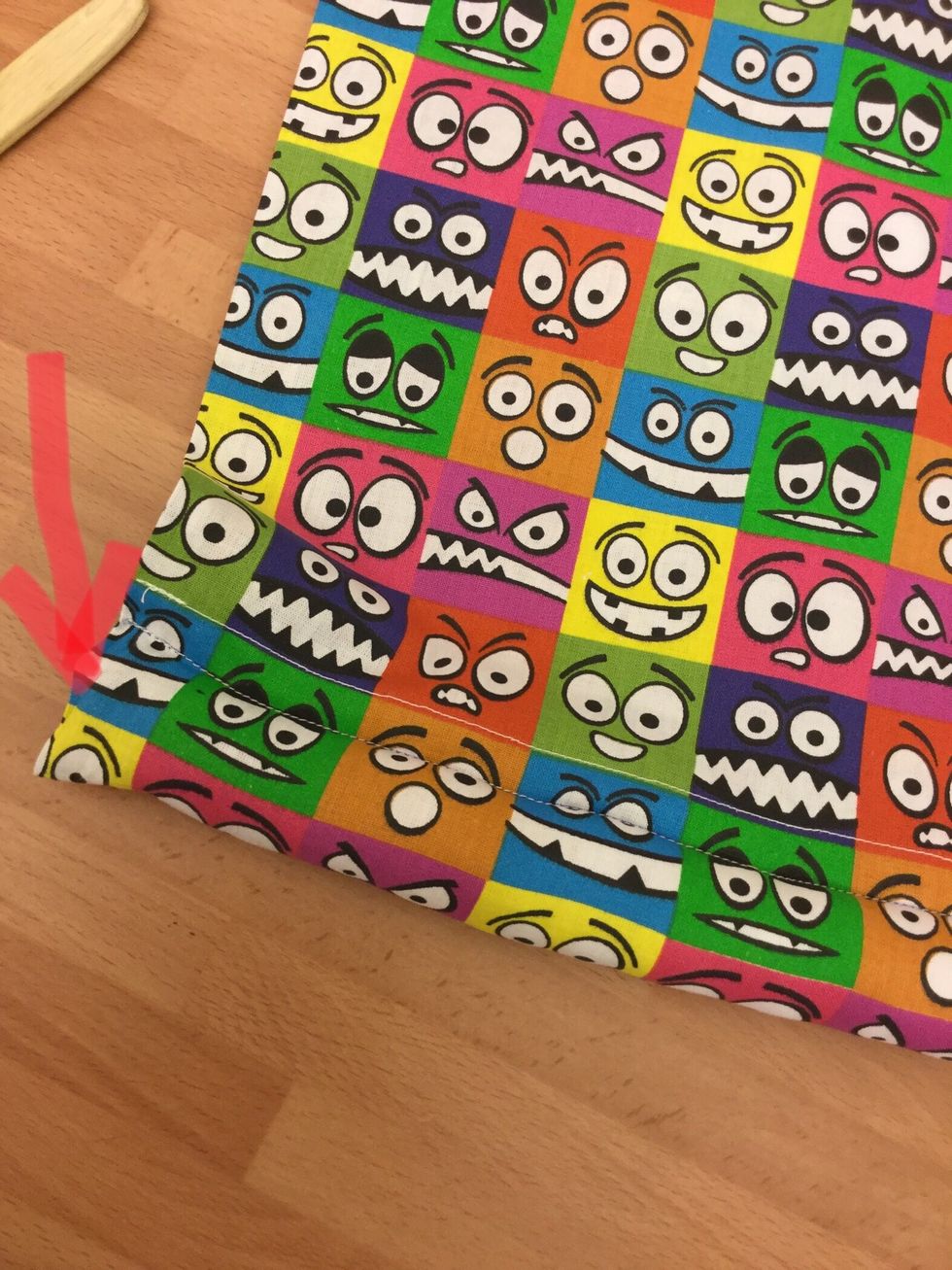 När du är klar be din lärare att hjälpa dig sy igen hålet.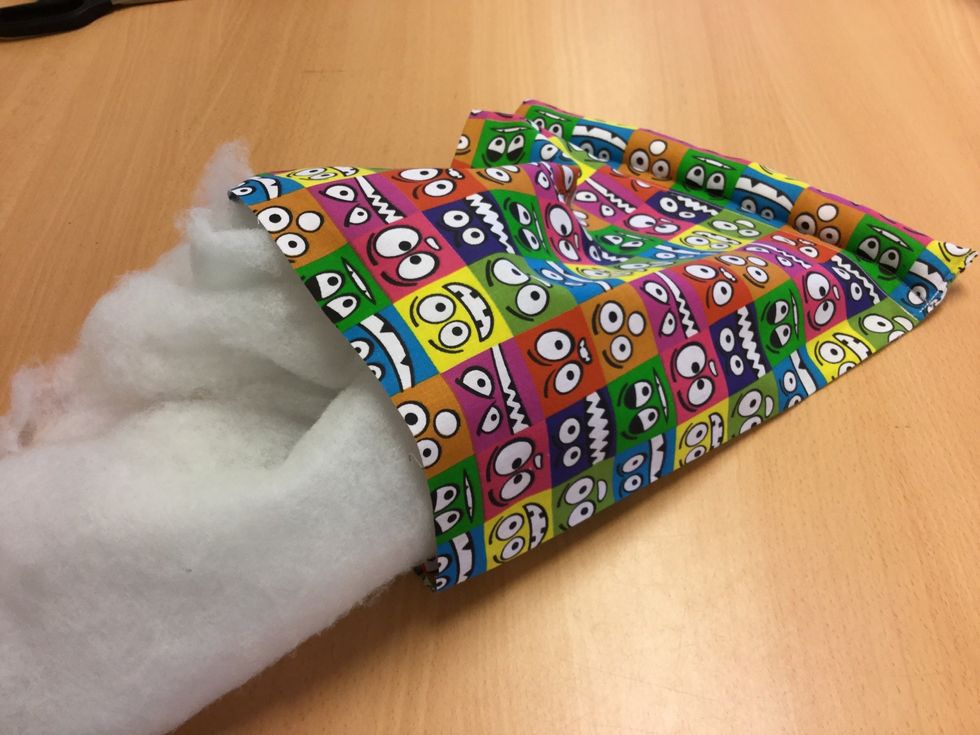 Nu ska du stoppa hela ditt Ipadstöd med vadd.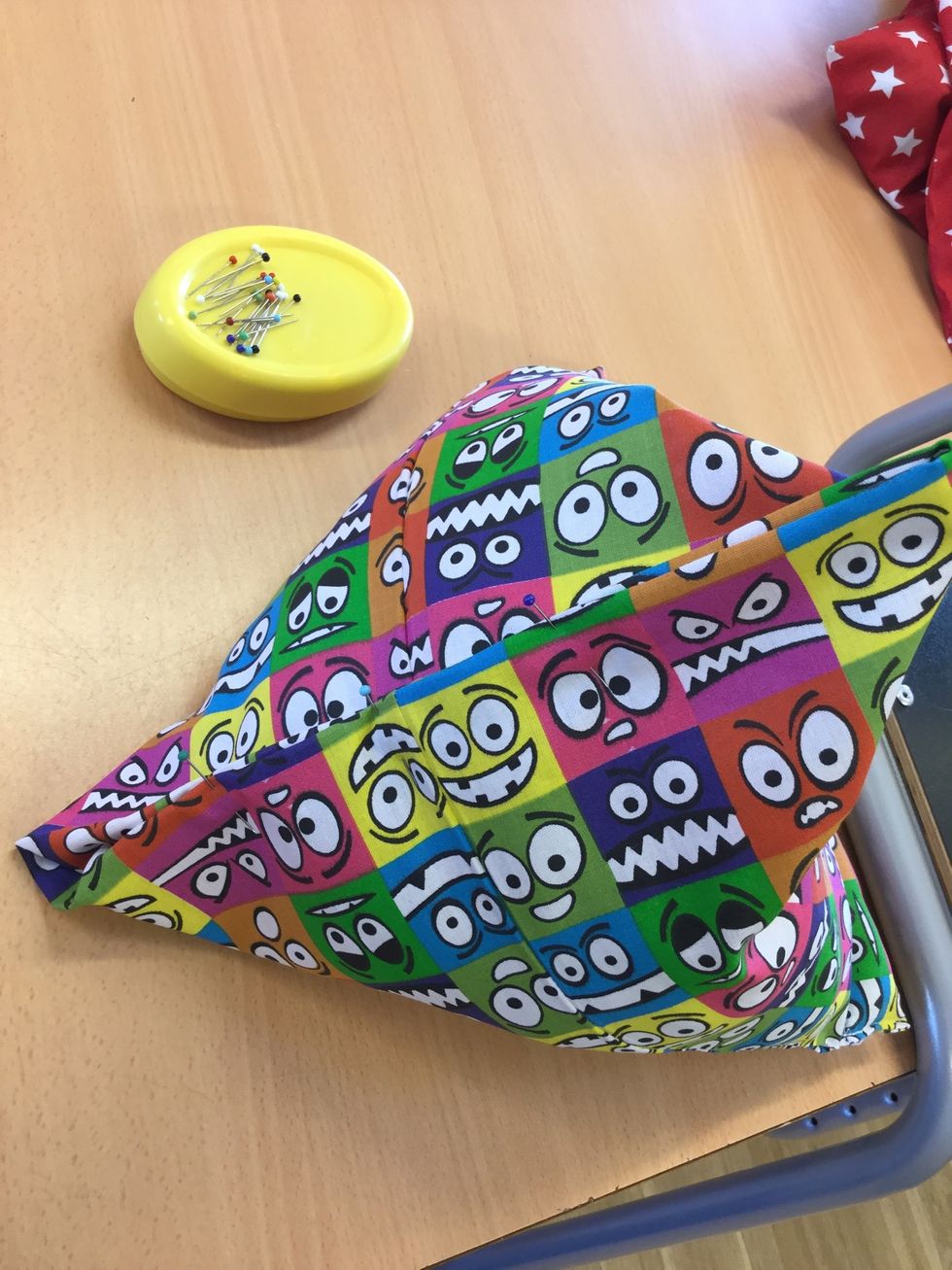 Nu ska du lägga ihop tyget längst upp så sömmarna stämmer ihop med varandra i mitten.NÅLA.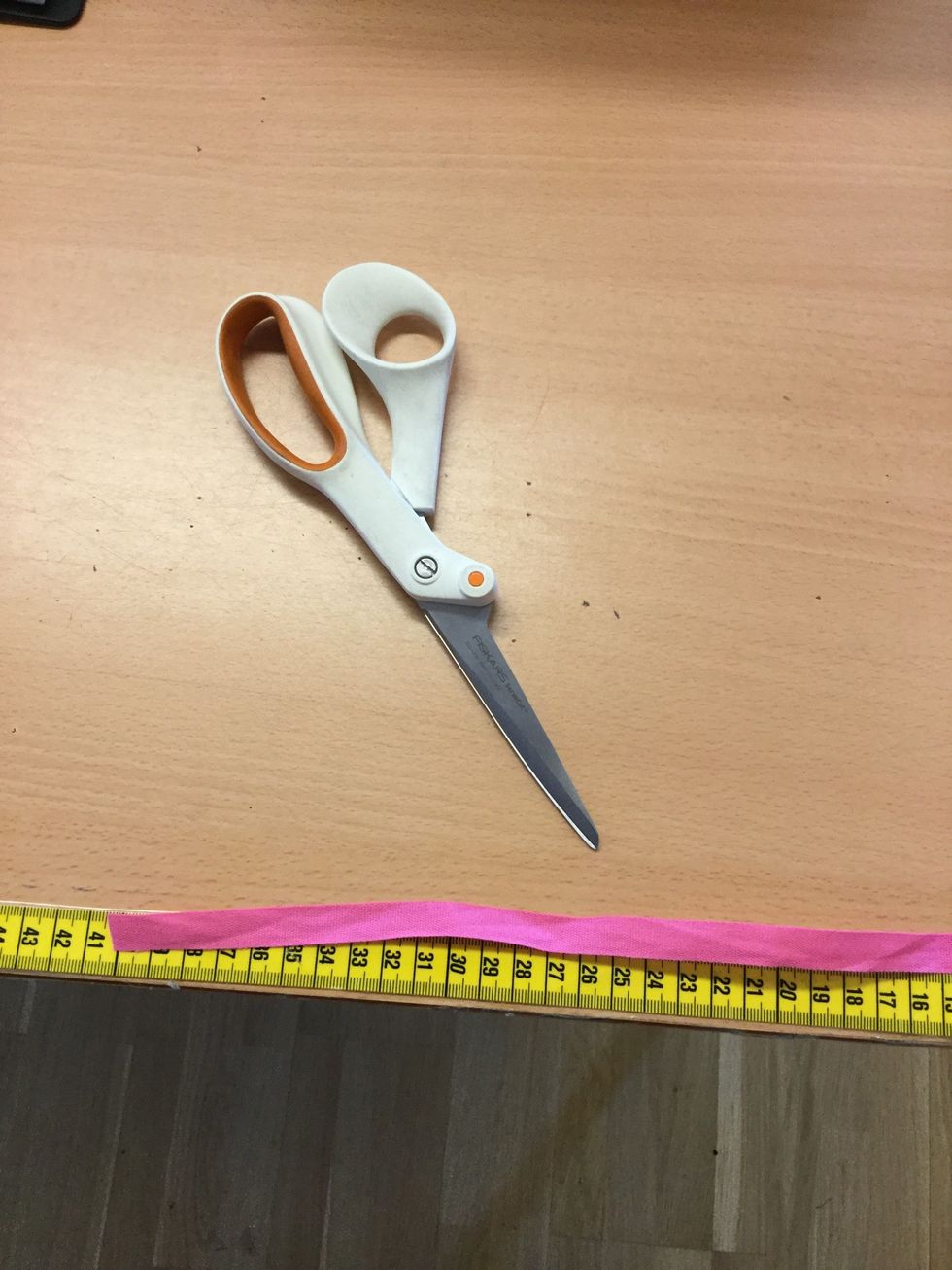 Nu ska du mäta ett bomullsband som är 40 cm.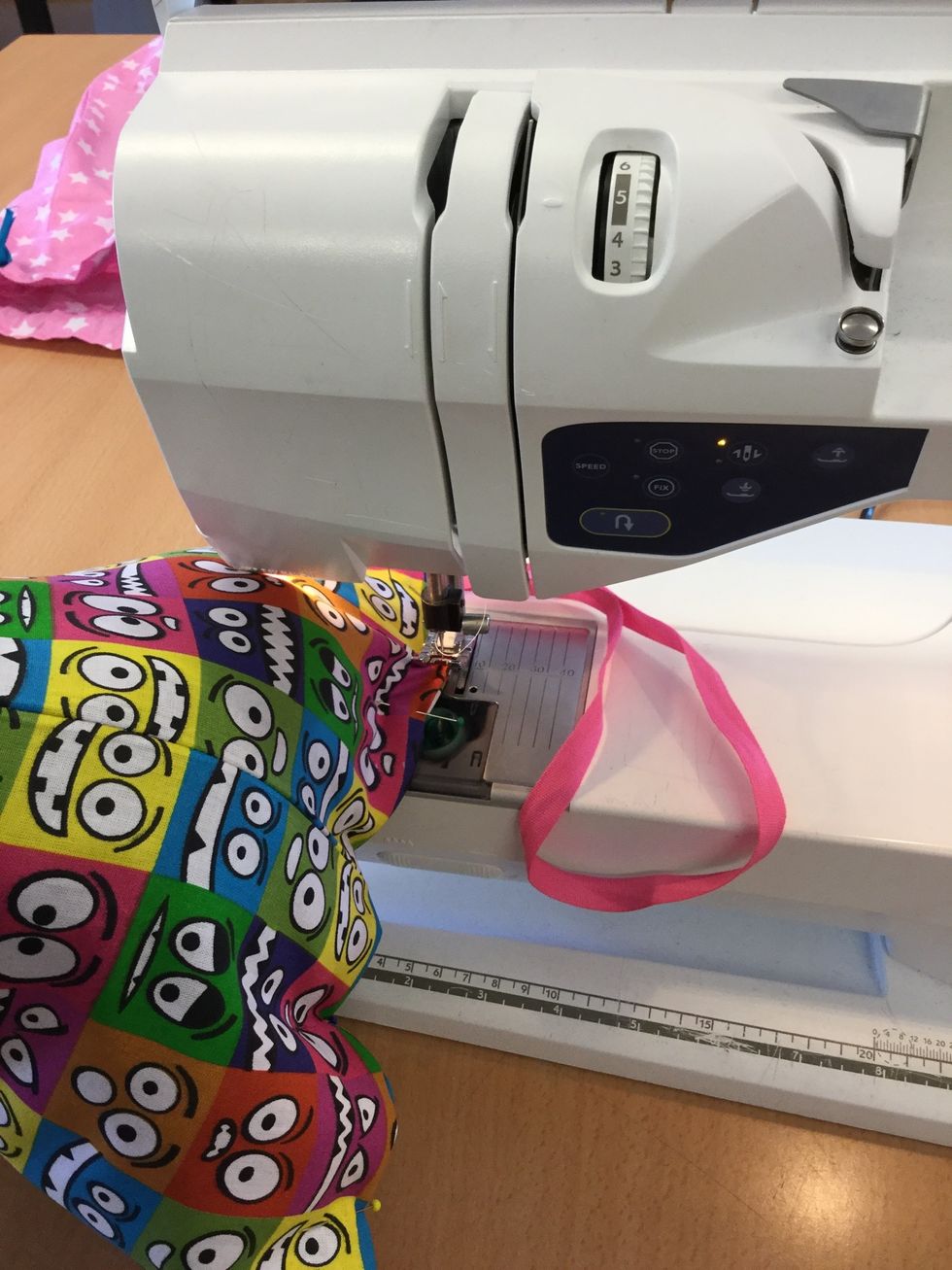 Till sist är det dags att sy ihop hålet. Be din lärare om hjälp.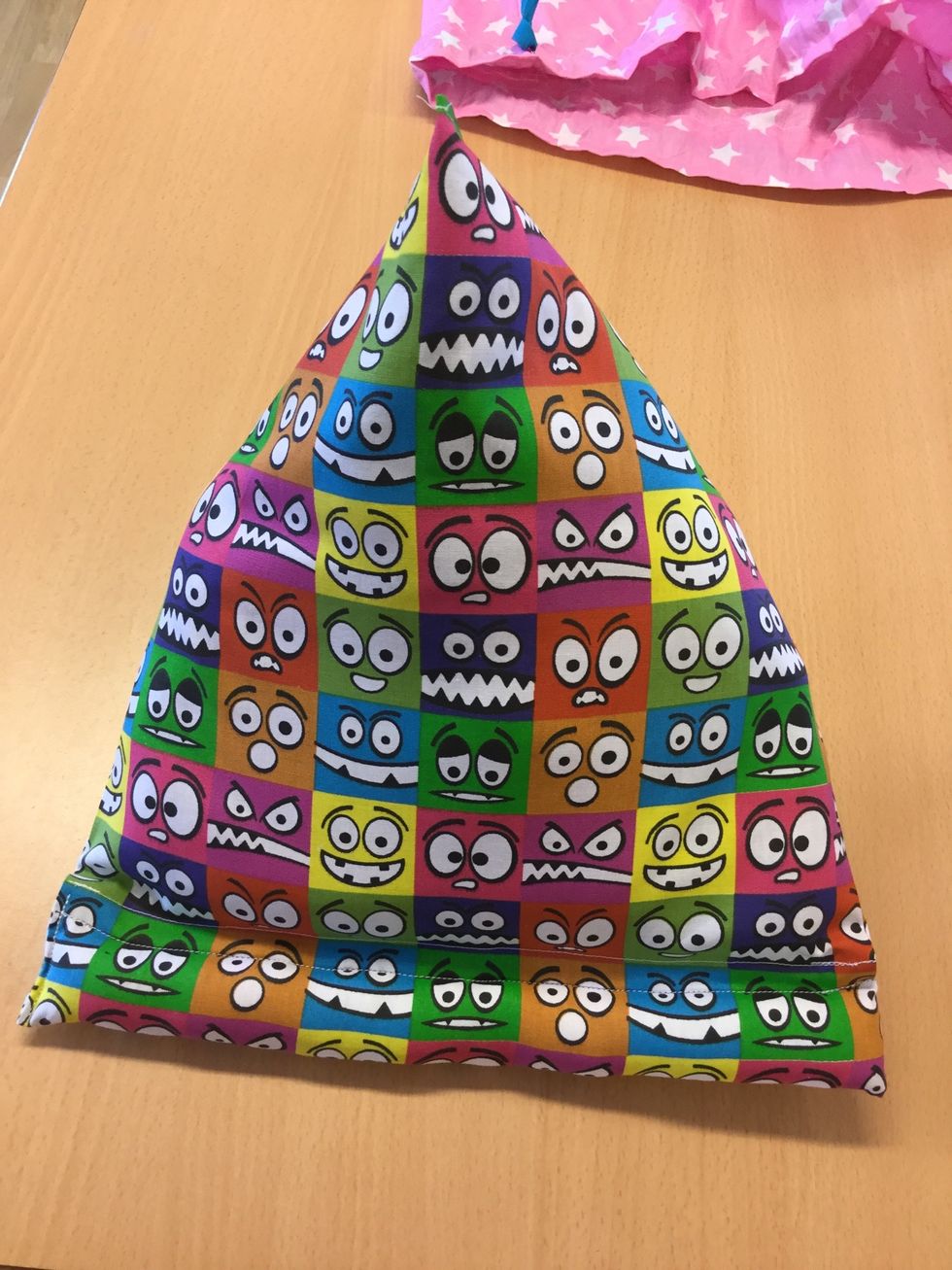 KLAR 👍
The creator of this guide has not included tools