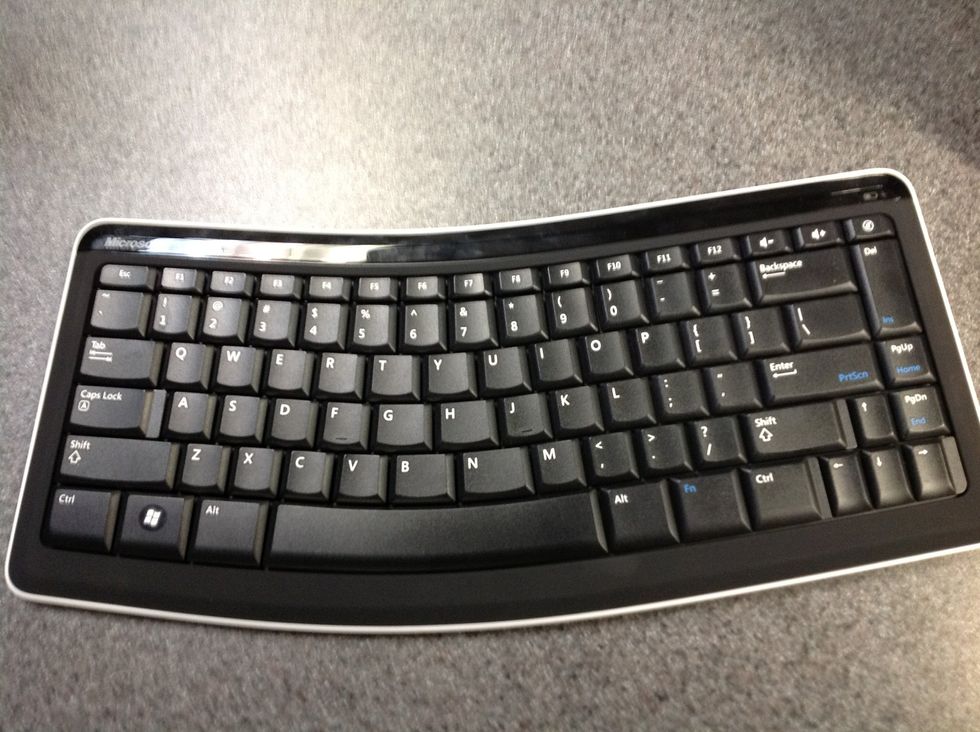 1. Get a wireless bluetooth key board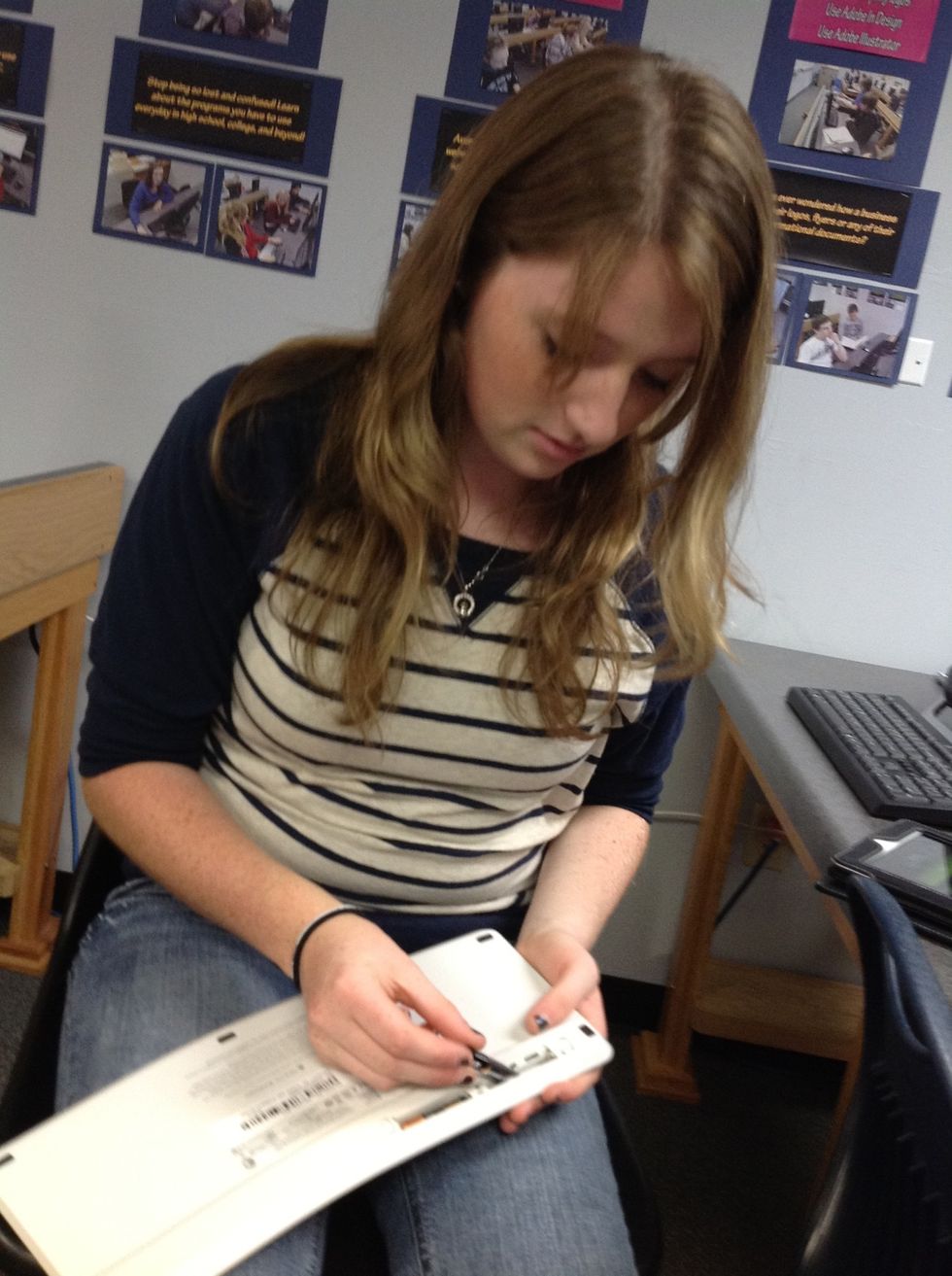 2. Put batteries into keyboard.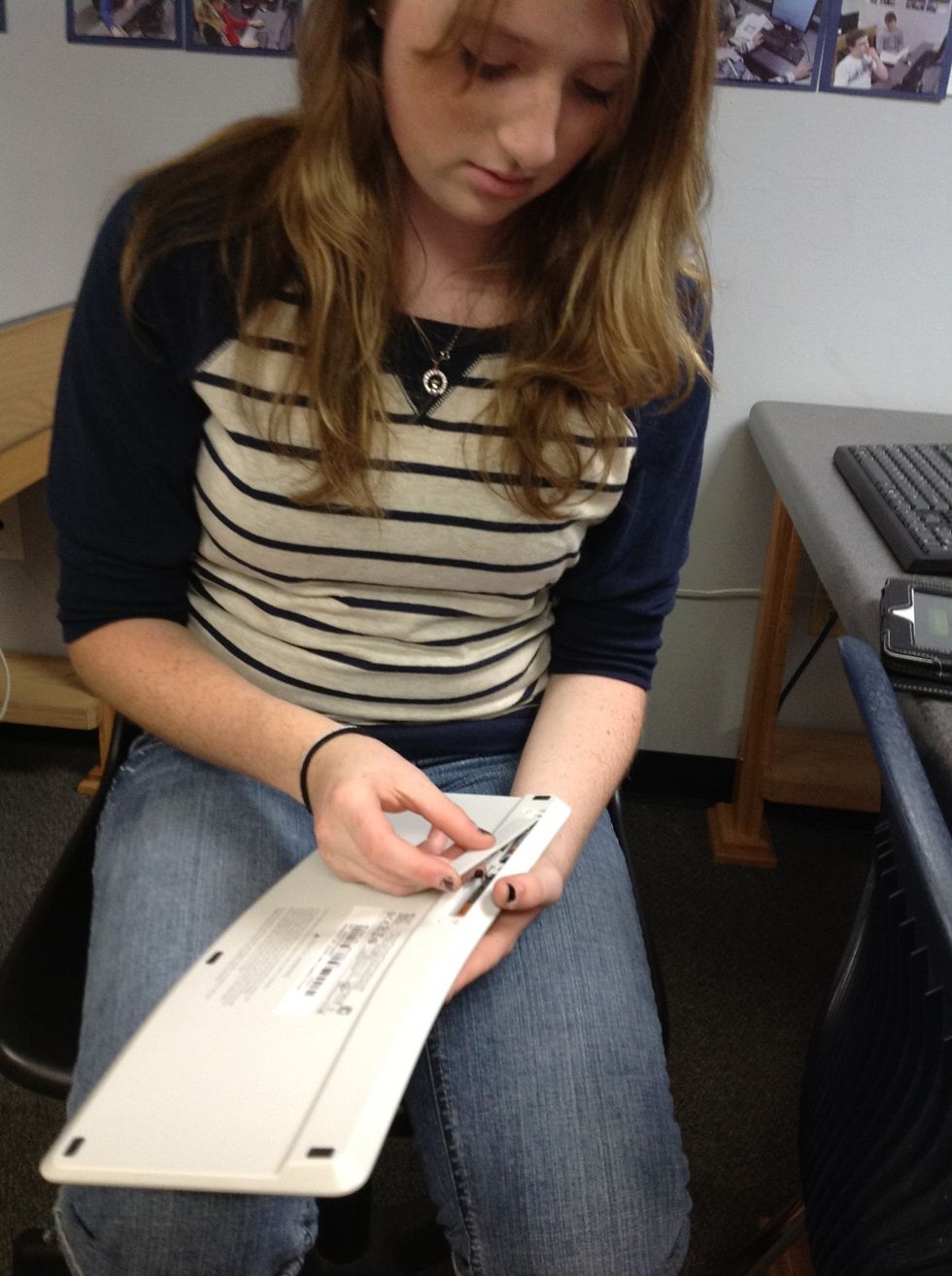 3. Put back on keyboard.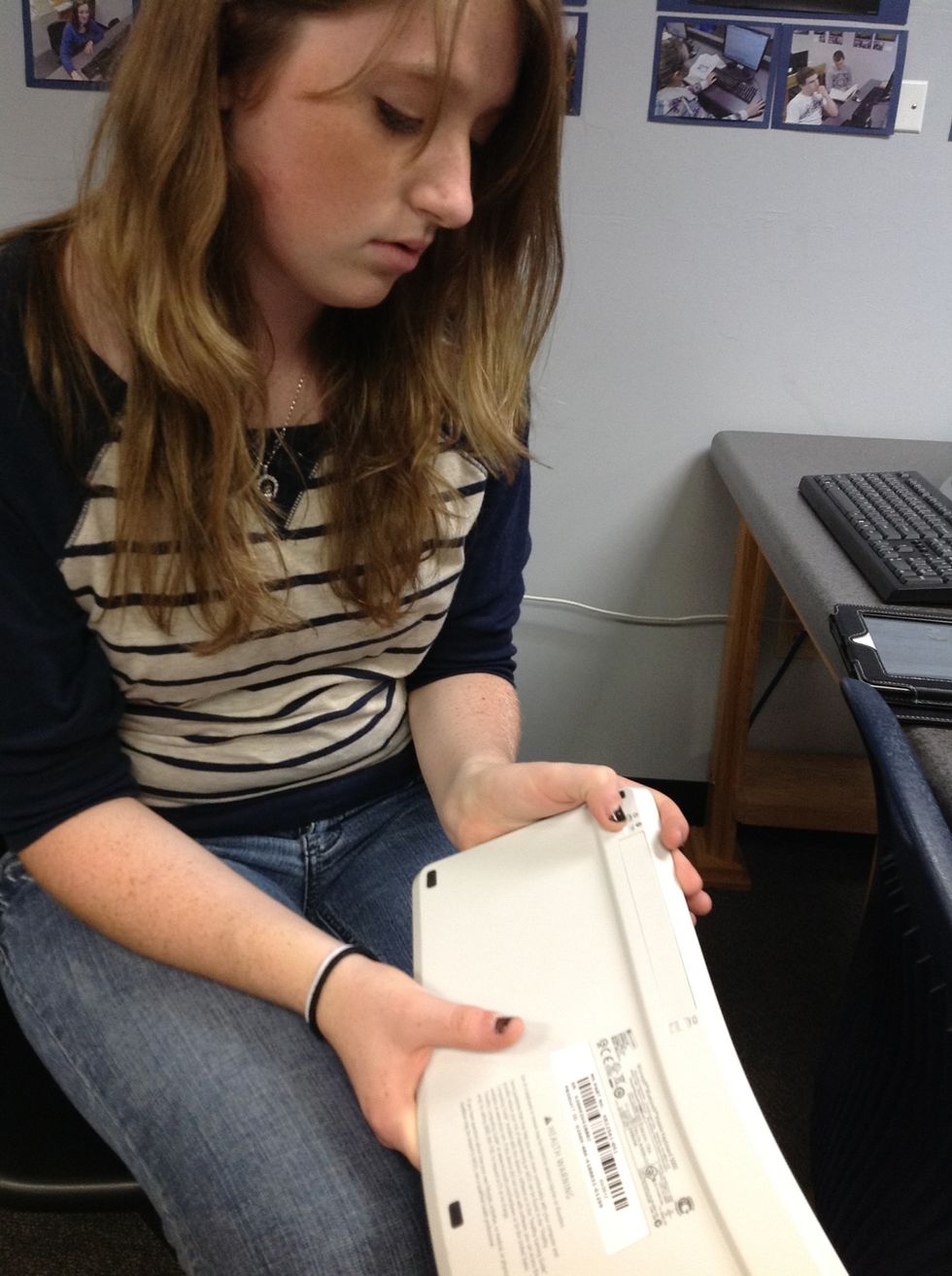 4. Turn on bluetooth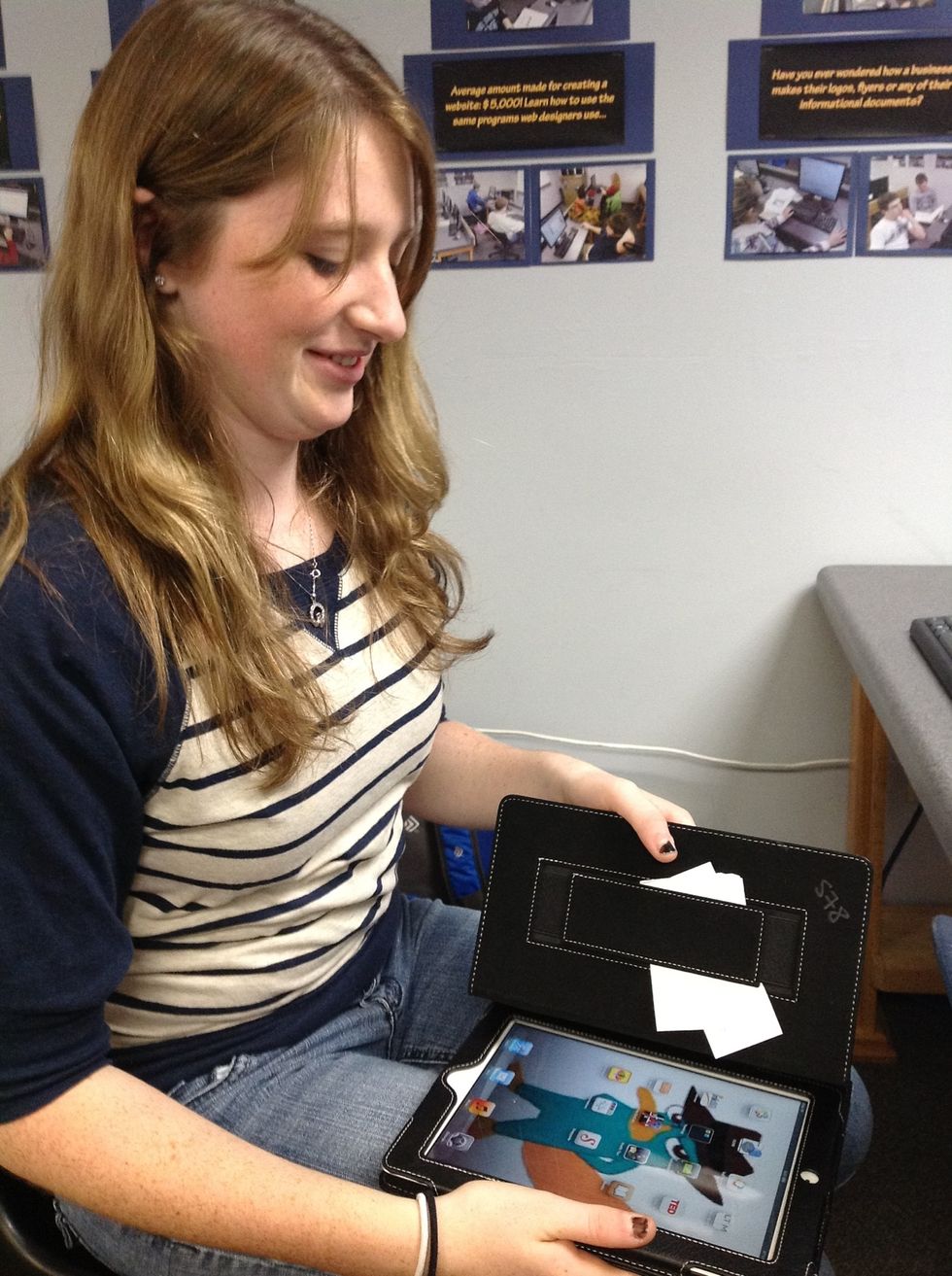 5. Open iPad.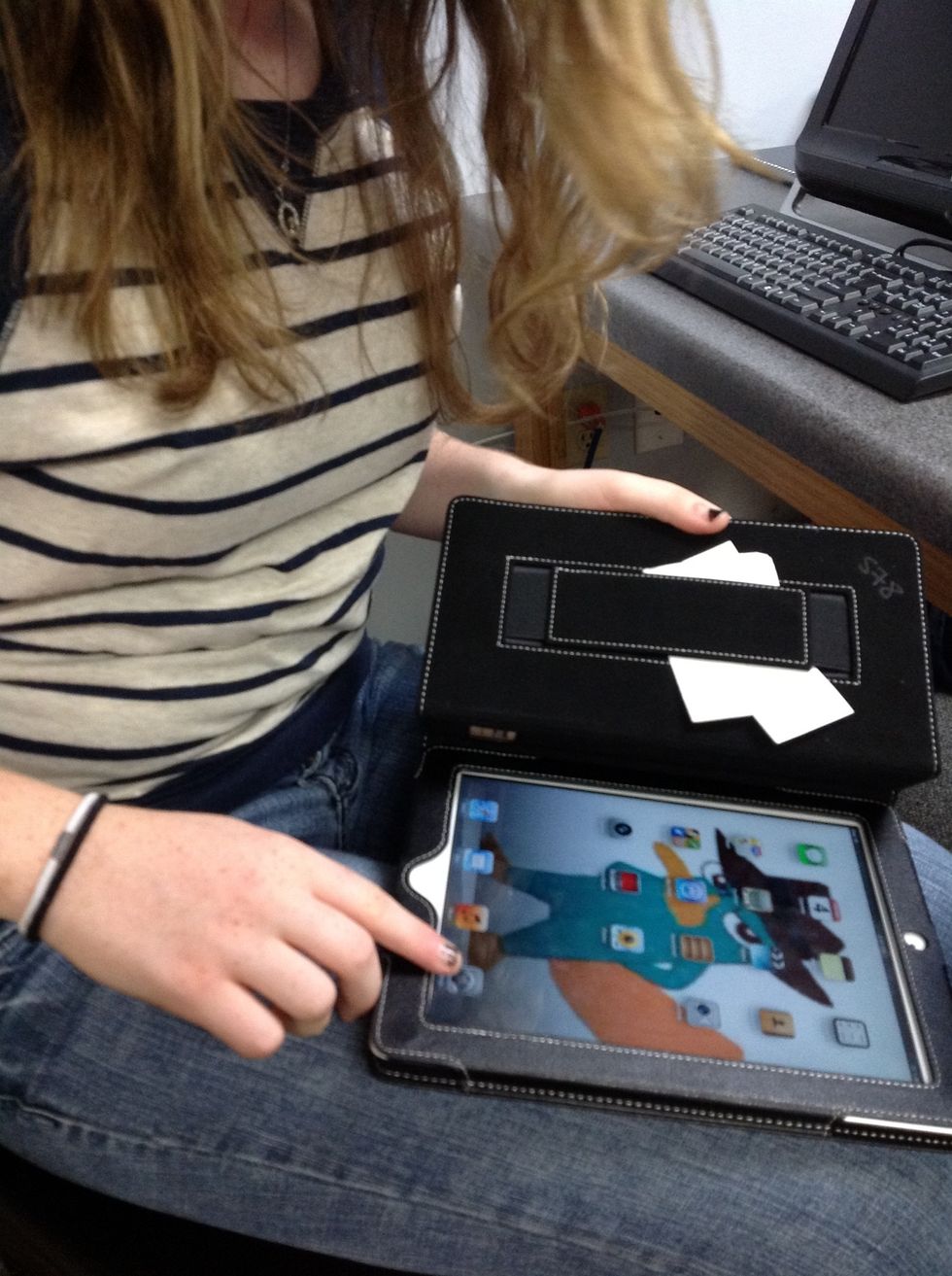 6. Go to settings.
7. Go to general settings and click bluetooth.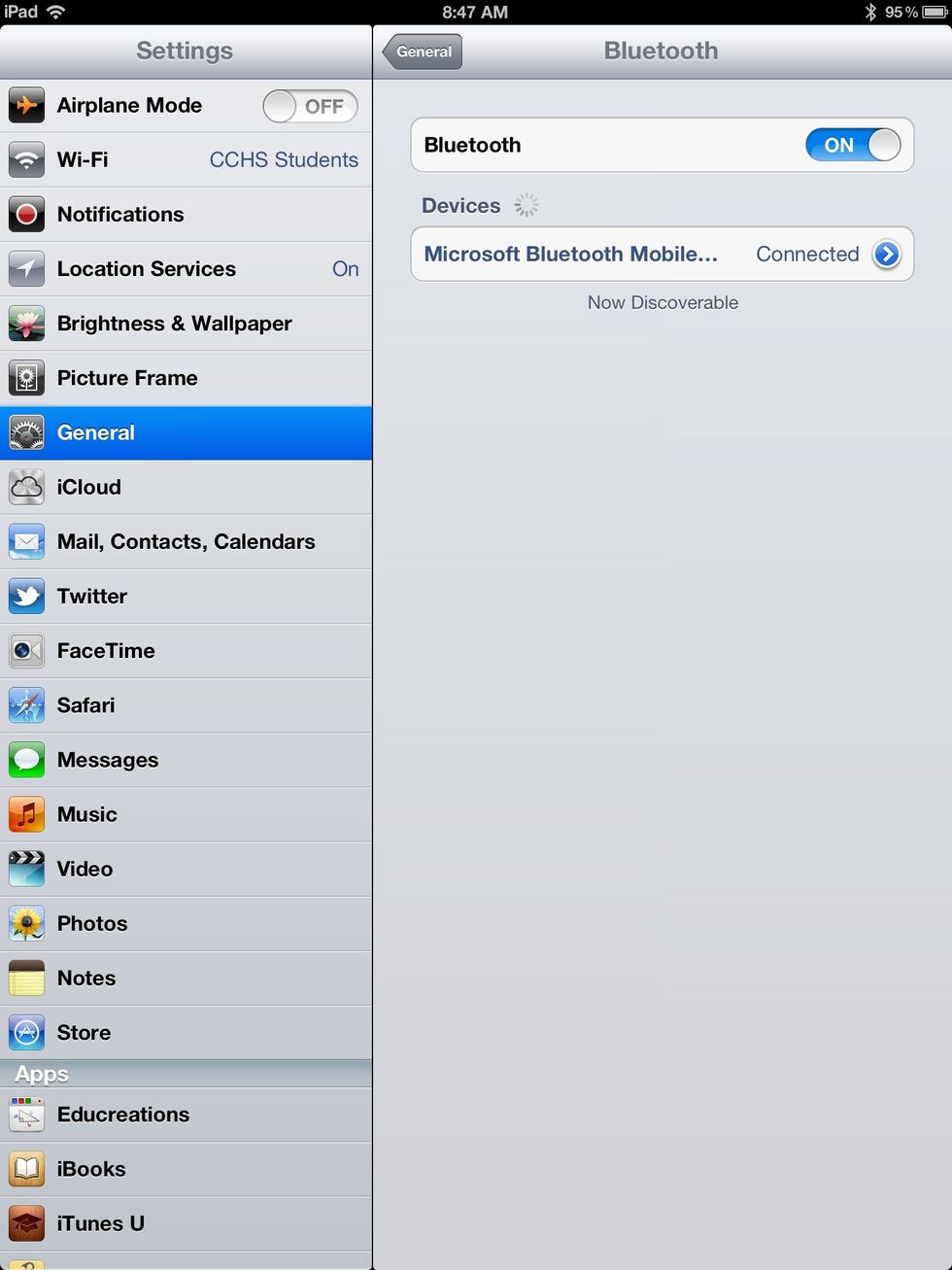 8. Once in bluetooth click keyboard in devices.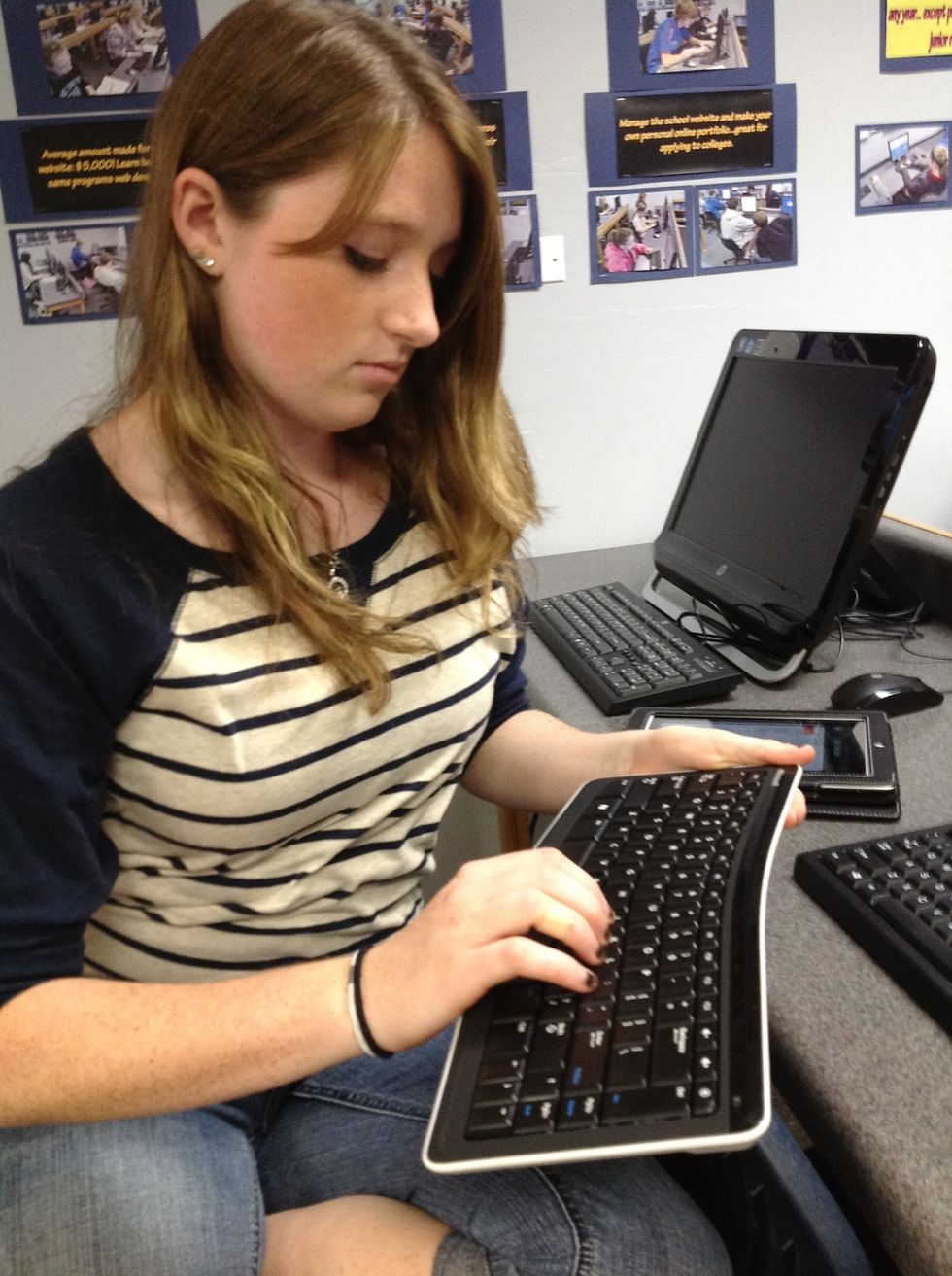 9. Type in code to connect to iPad.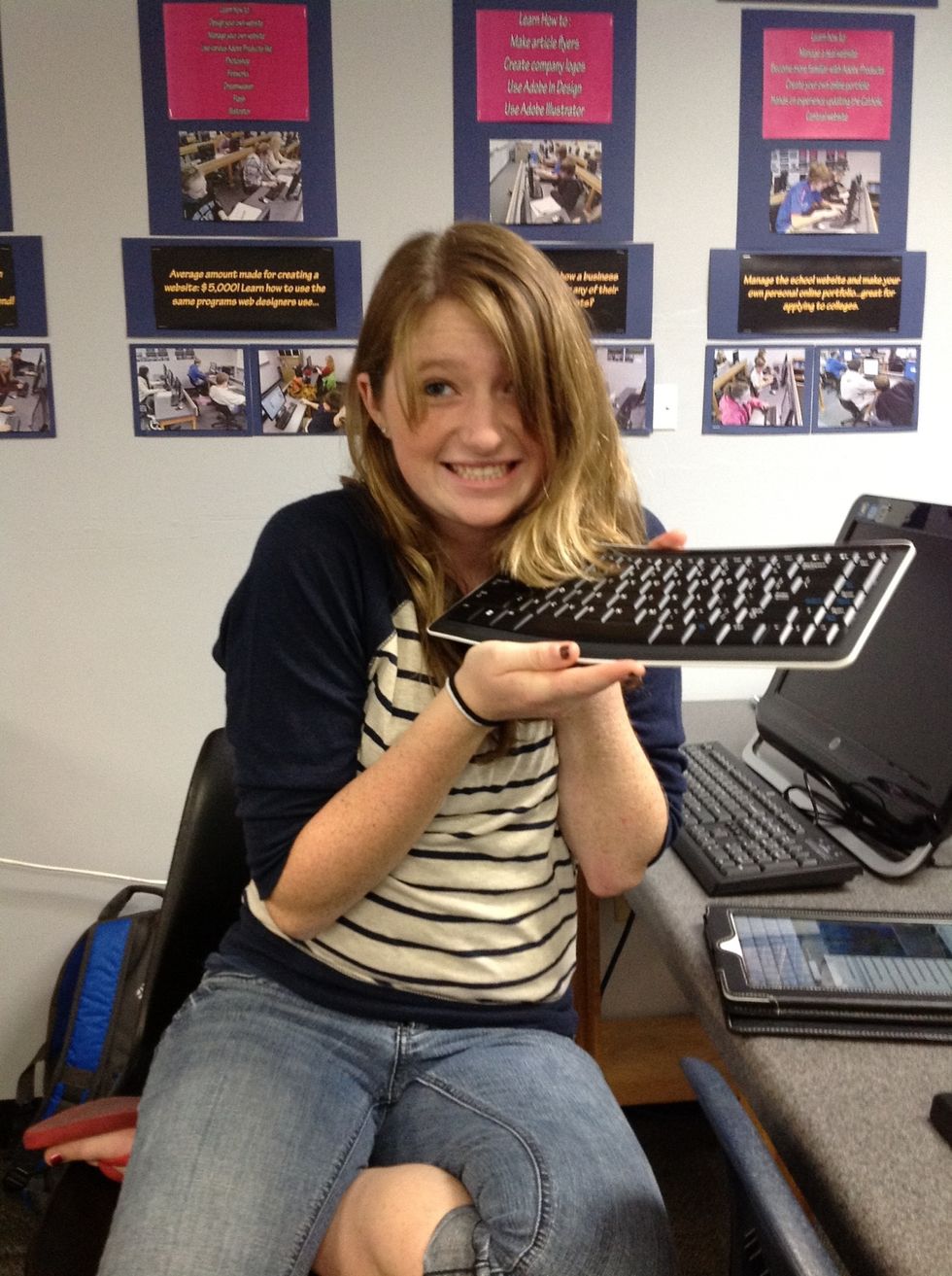 10. Be over joyed because it work and now you can use your keyboard.
The creator of this guide has not included tools