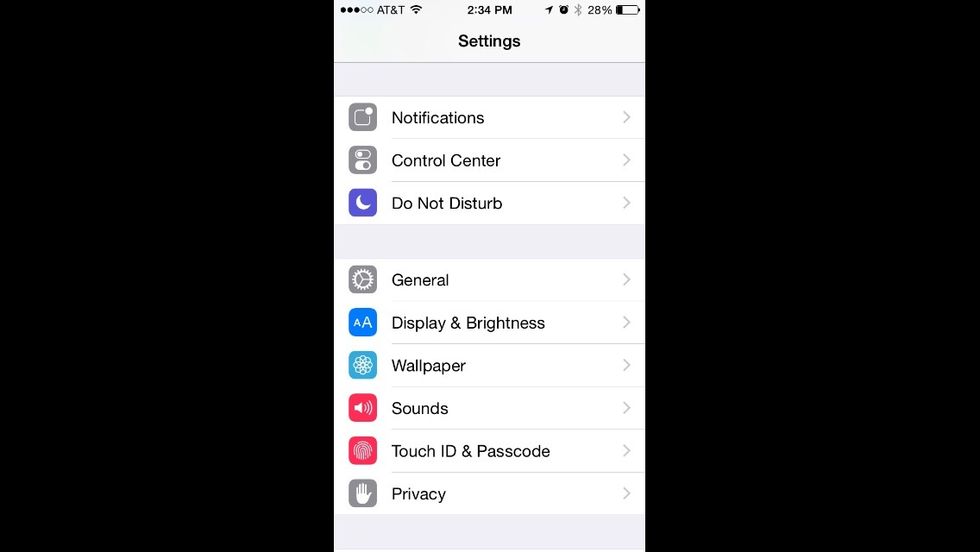 To enable the Grayscale feature go into settings and tap on the option General.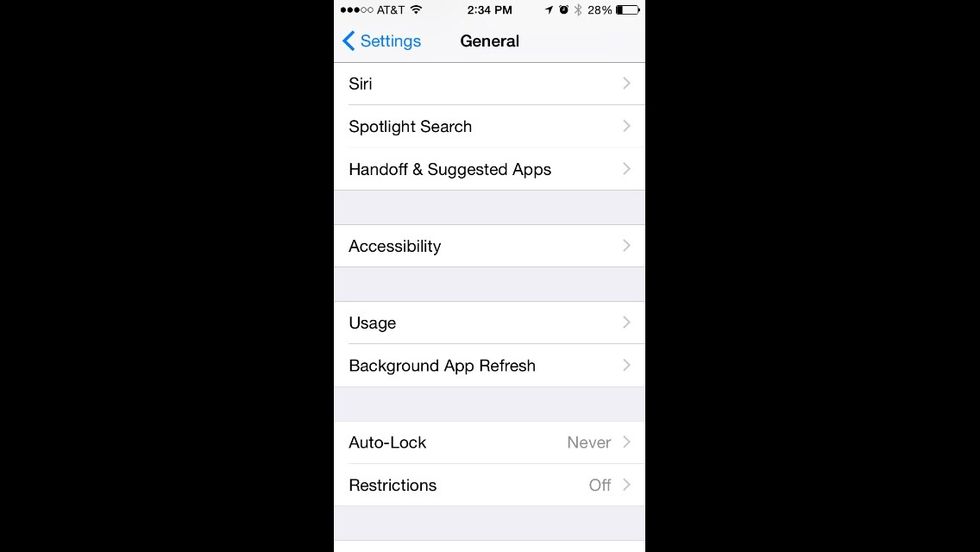 Next find the Accessibility option and tap on it.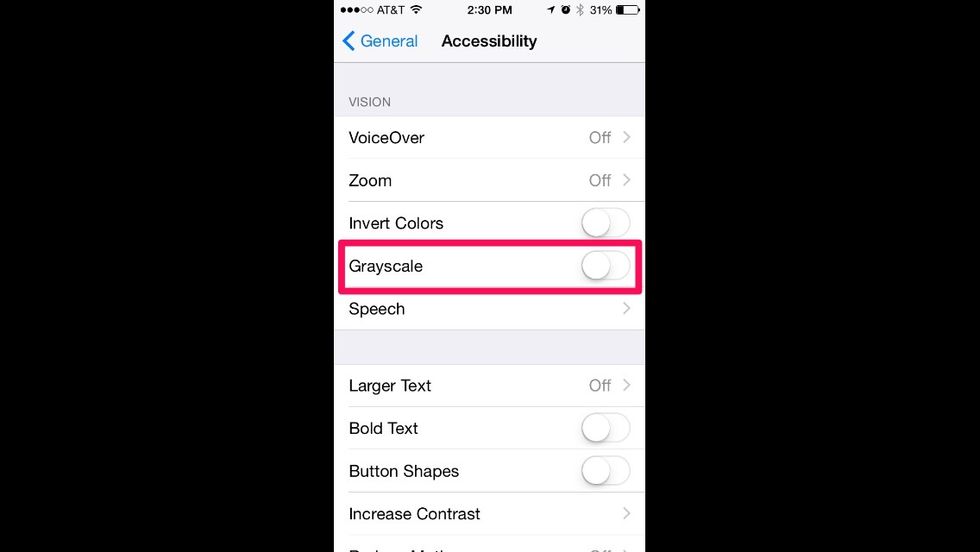 You'll see an option entitled Grayscale. By default it's disabled.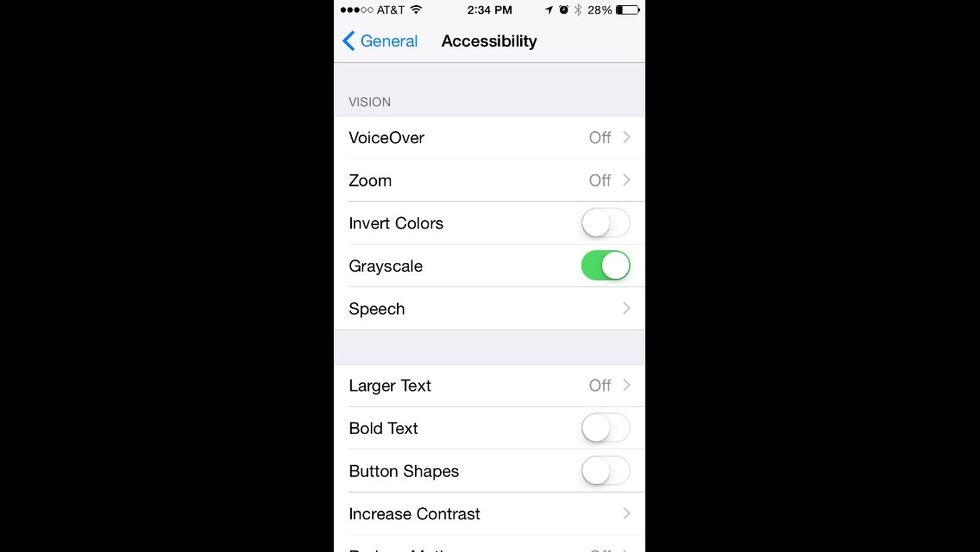 Enable the option to use your iOS device in grayscale mode.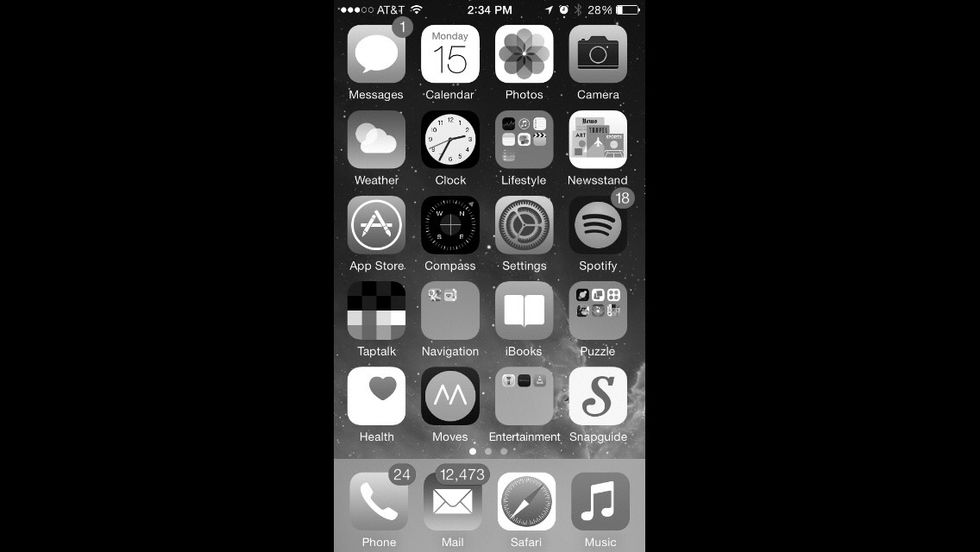 This is what my home screen looks like in grayscale.