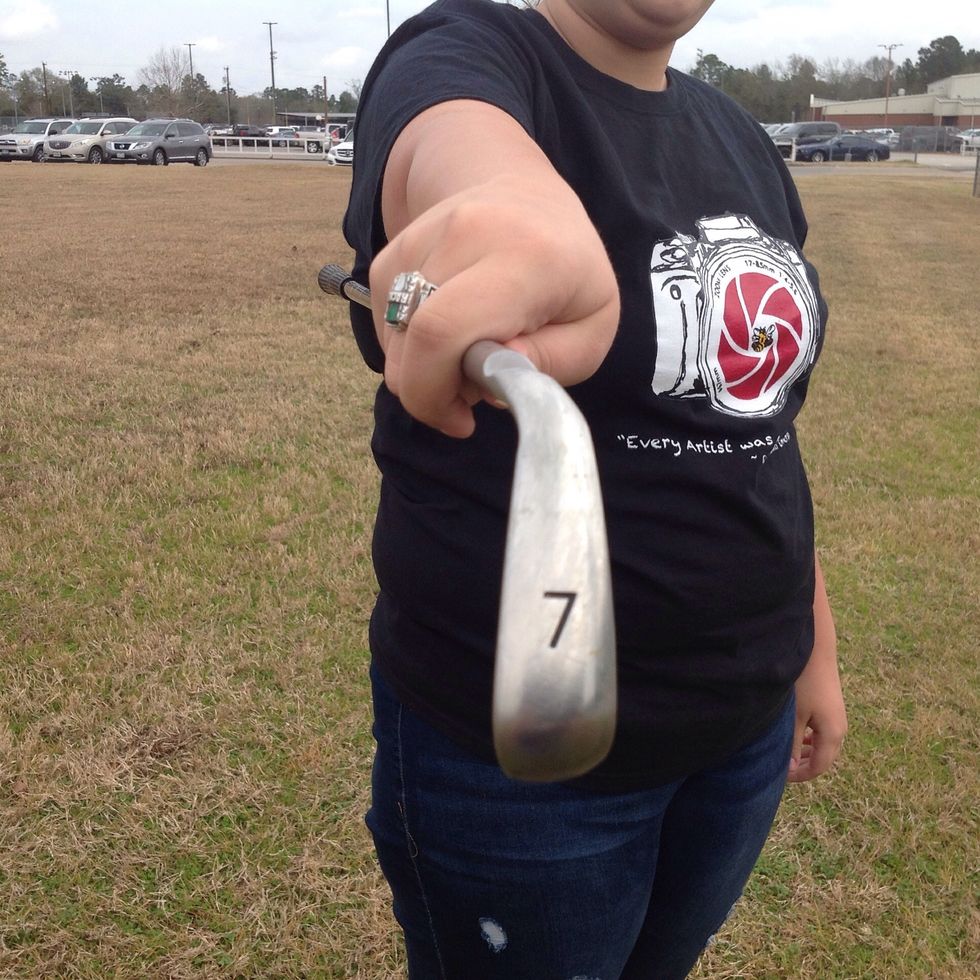 Choose whatever club you're comfortable with ( I would use an iron)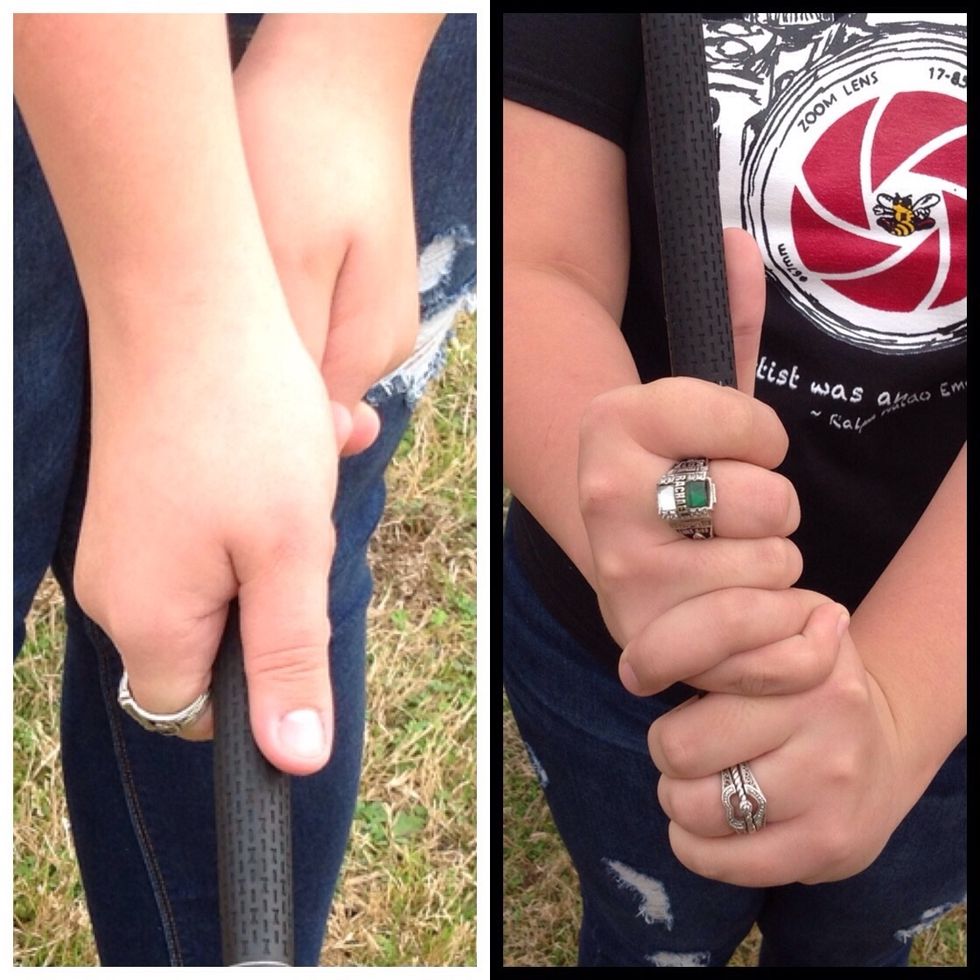 Grab the club lightly and make sure the 'Vs' in your hands are pointing towards your right shoulder. You may over lap your index finger and your pinkie but that's up to you.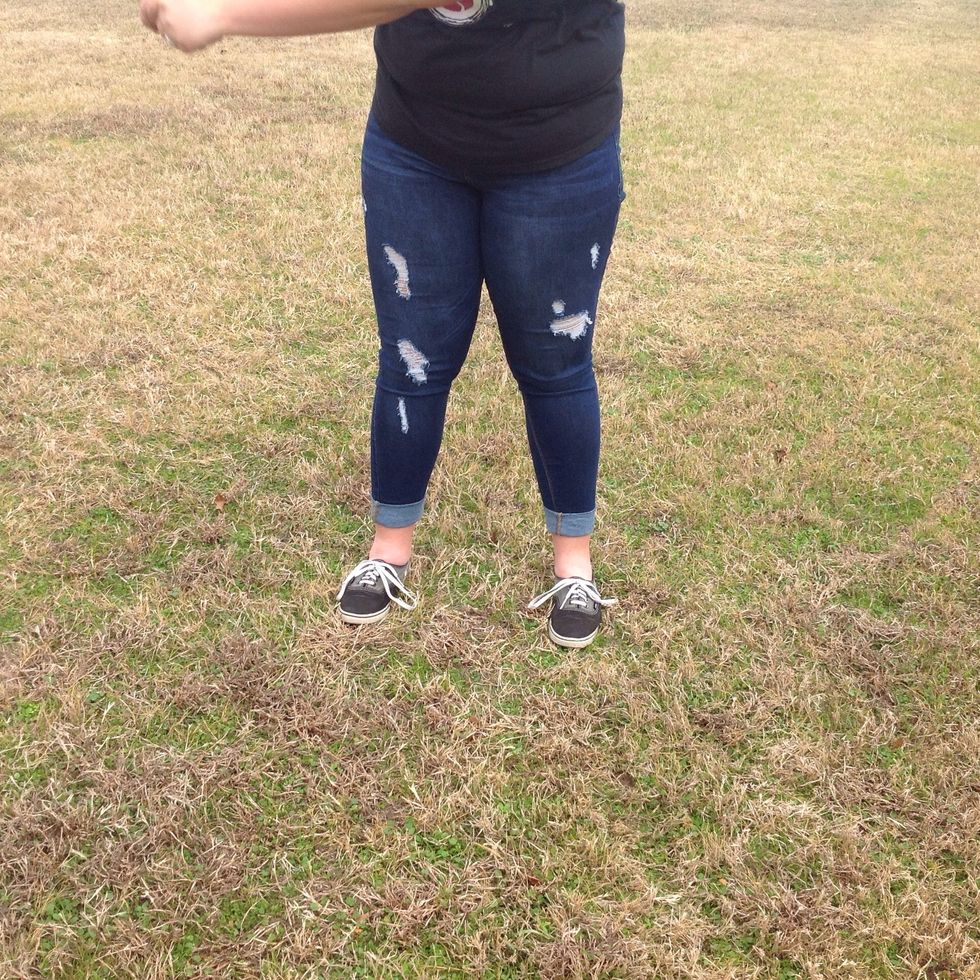 Make sure your feet are shoulders' width apart.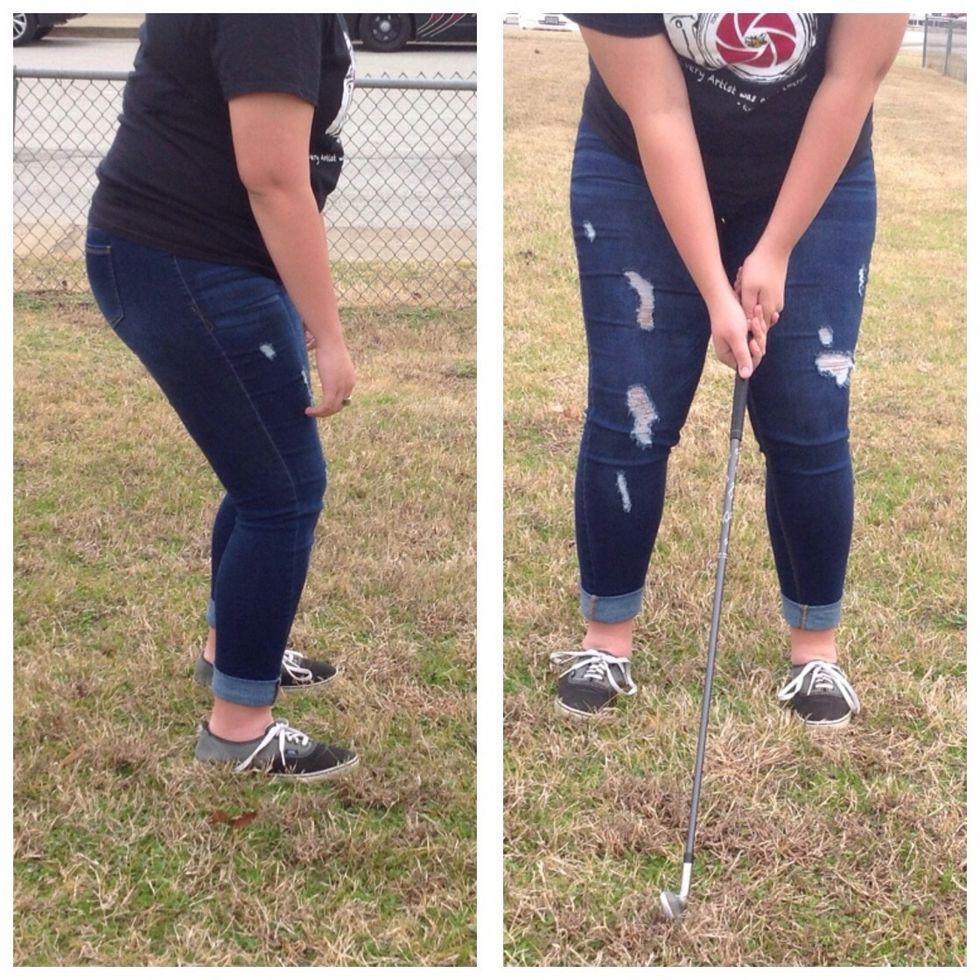 Then bend your knees as if you're going to sit down in a chair.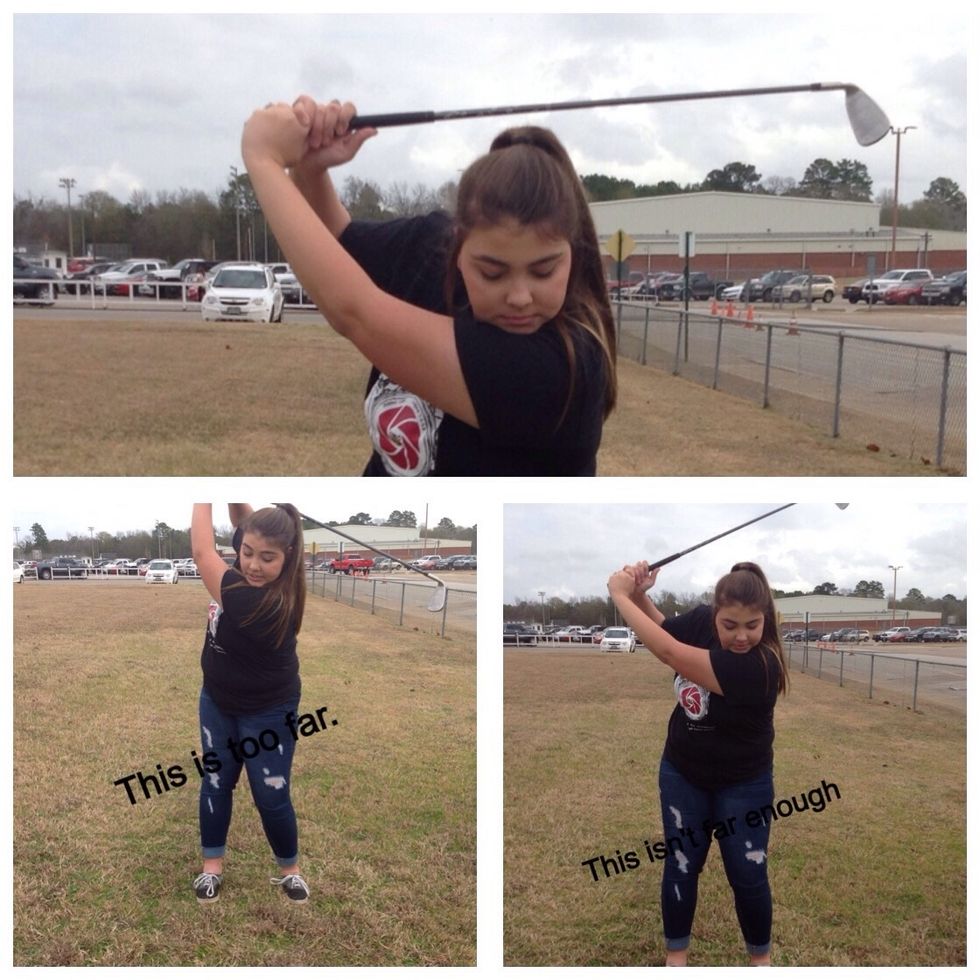 When taking the club to the top of your swing make sure the club is in a straight line across your shoulders and not pointed too far up or too far past your head.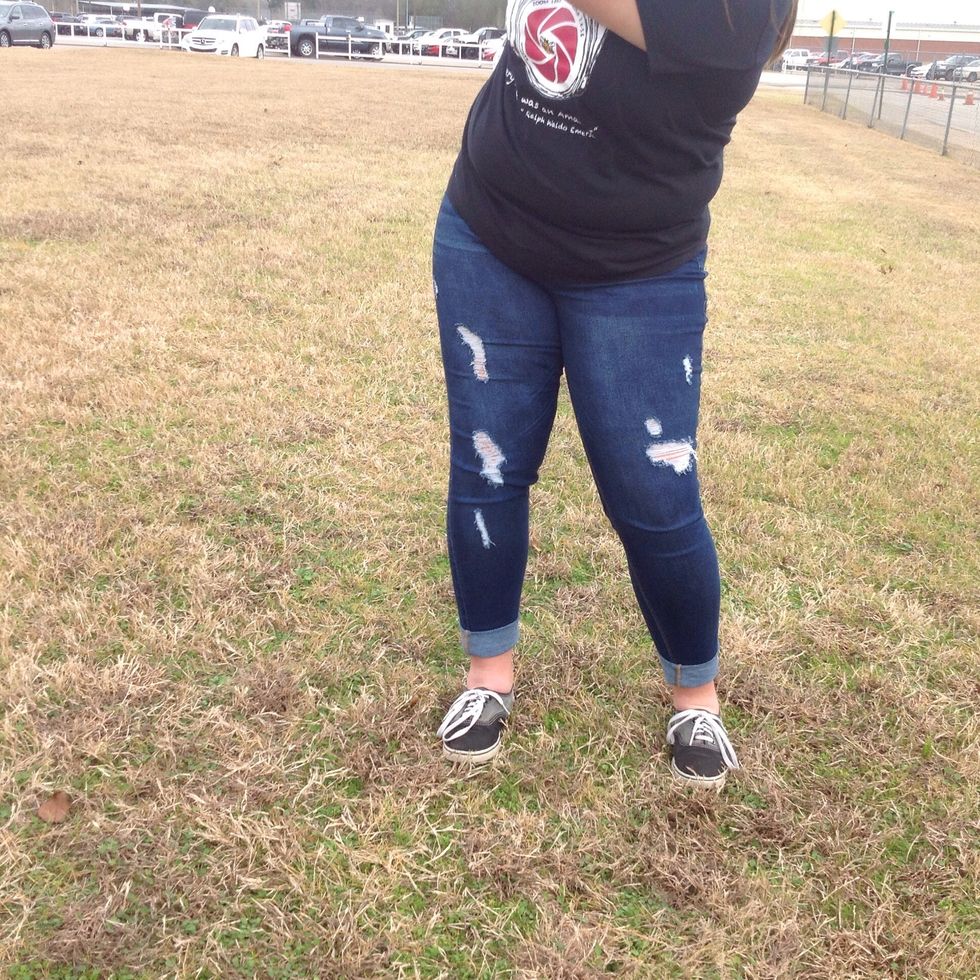 Make sure when you're at the top of your swing that all of your weight is transferred to your right side, if you're right handed.
When you come back through you want to make sure you get your weight all the way back over to your left side.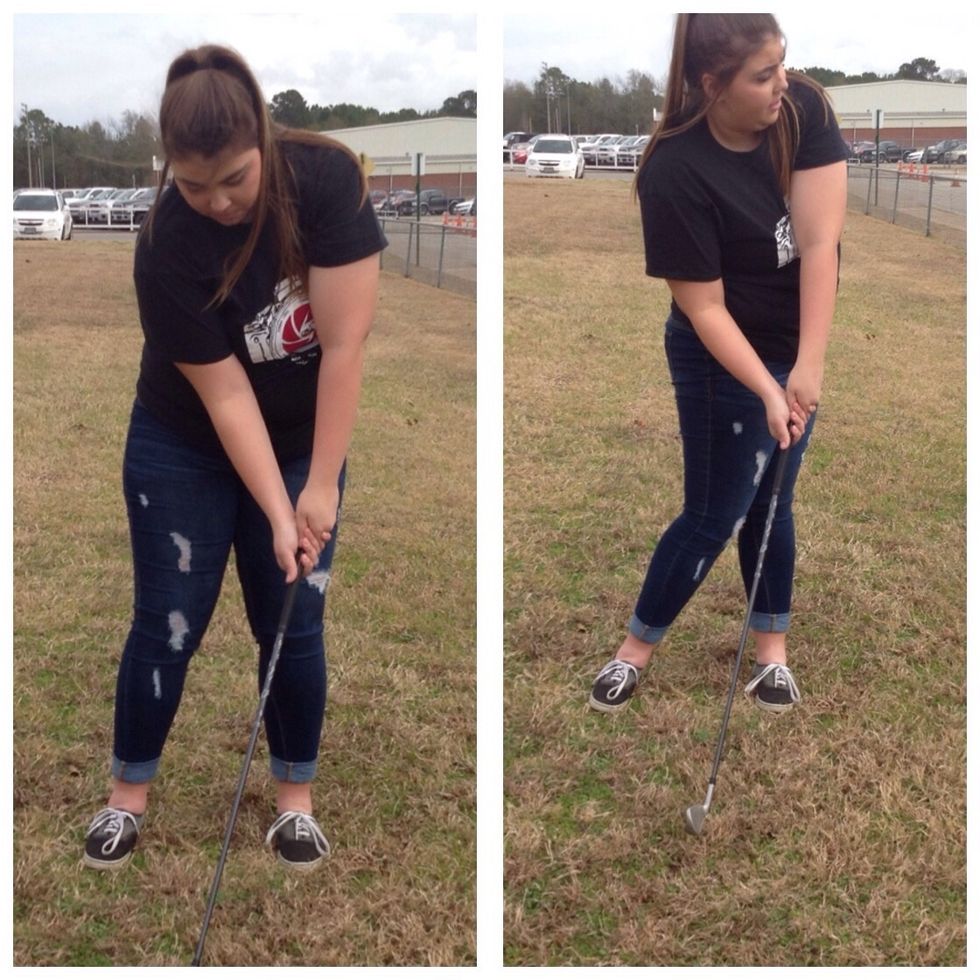 Now, when you come through make sure not to allow your hips fire too quickly. If this happens your shot will go way right. The left is where you should be and the right is where you shouldn't be.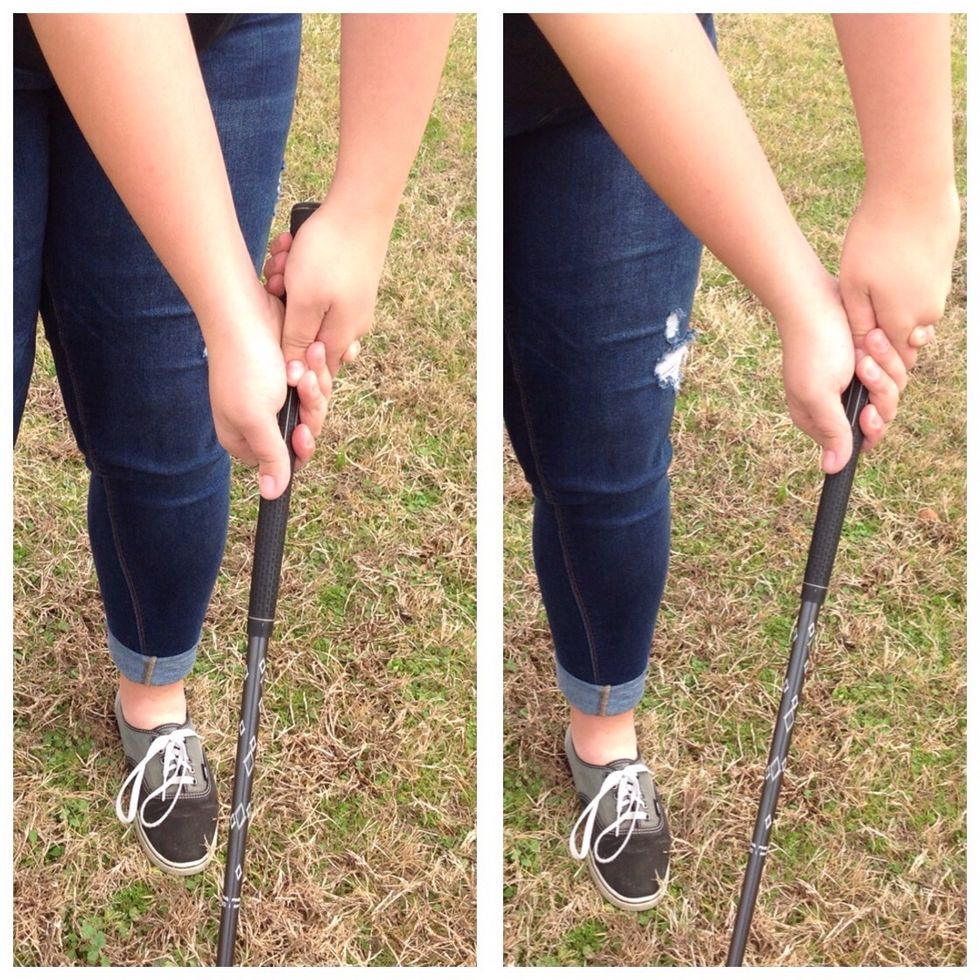 Also, you don't want to flip your wrist or let your right hand take over. If you do this your shot will go way left. The left photo is correct and the right photo is incorrect.