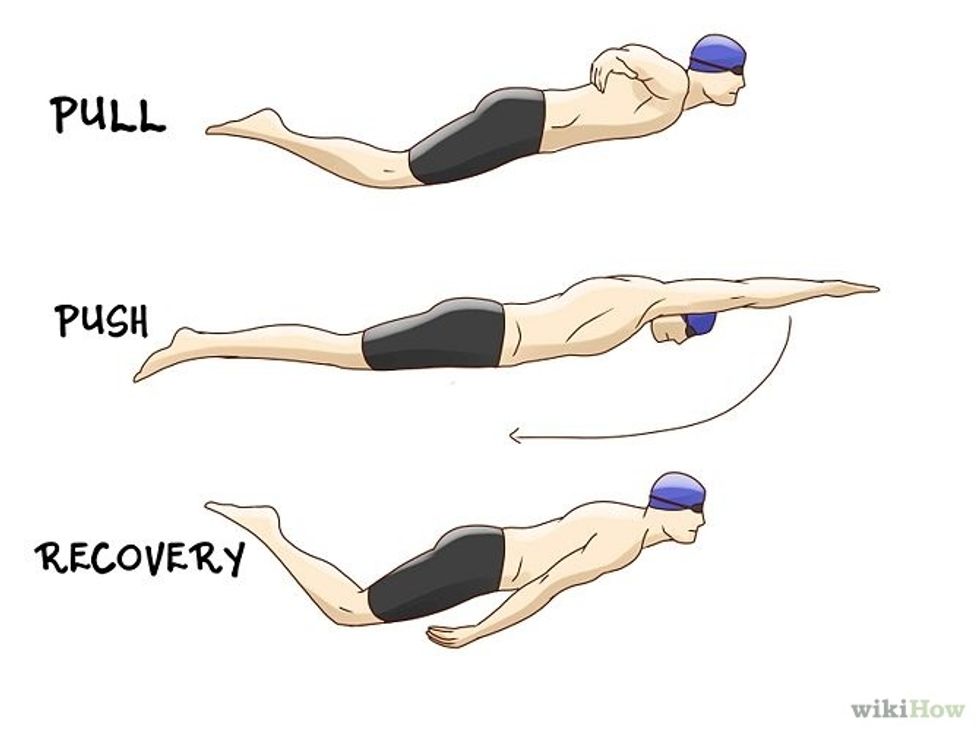 Your body should be led by the crown of your head with your shoulders and hips horizontal. Try to keep your body as close as possible to the surface of the water.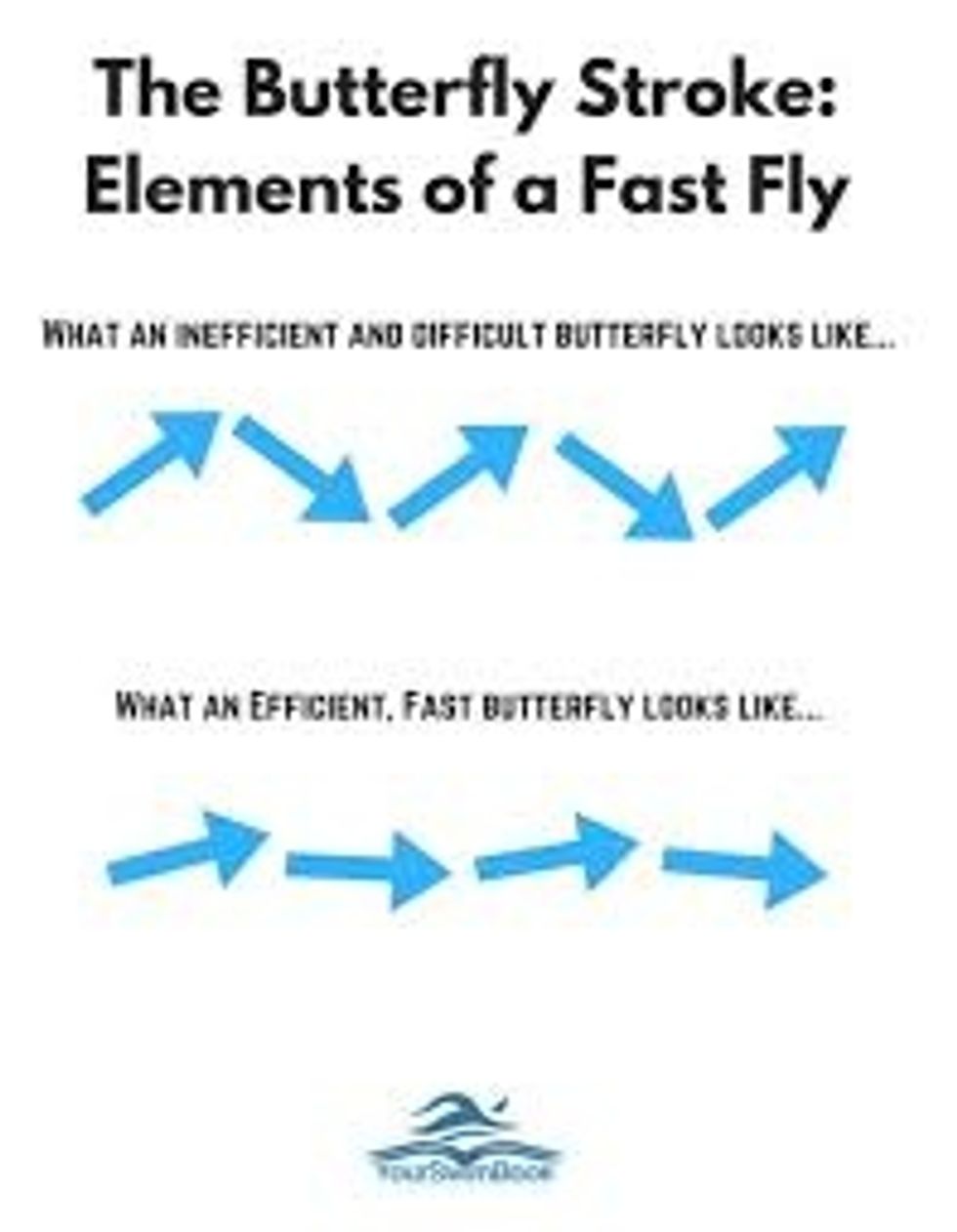 The arm action can be split into three propulsive, simultaneous sweeps.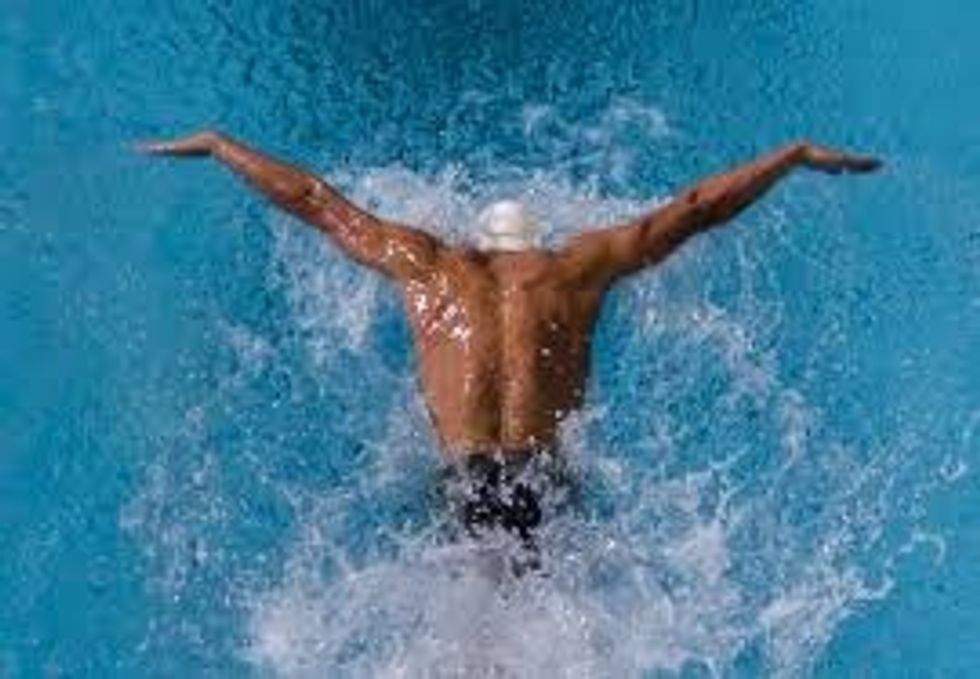 The arms should stretch out in front of the body above the water and be led into the water by the thumb. The hands should enter shoulder width apart elbows bent and slightly higher than the hand.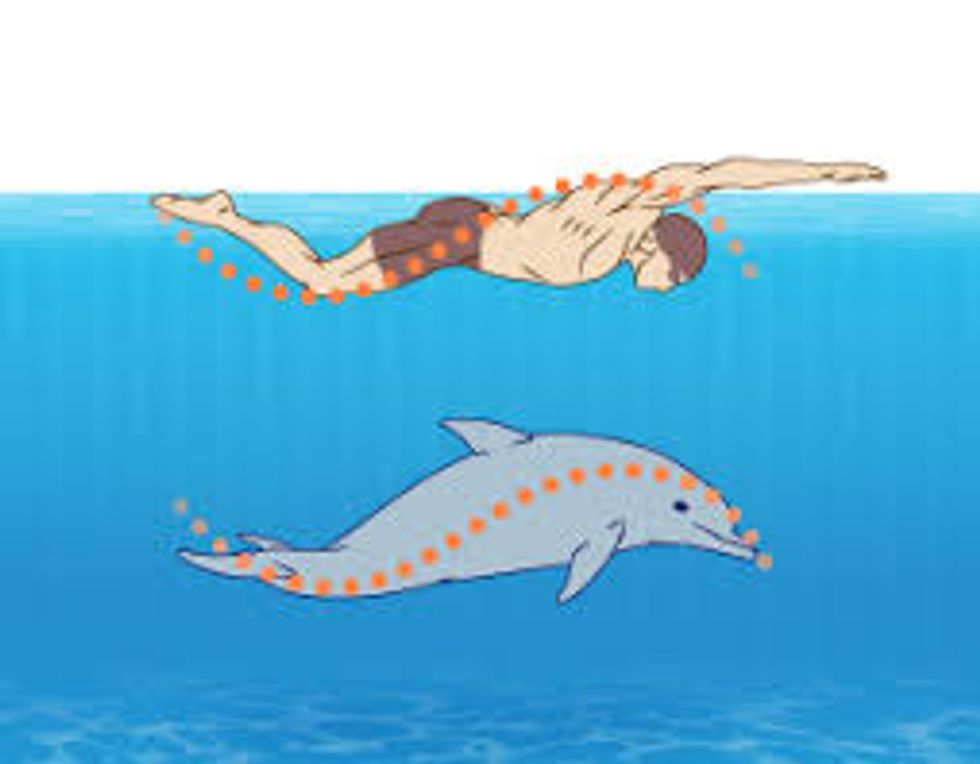 Your hands then sweep down and out to form a Y shape in front of the body. Turn and sweep your hands back in towards each other, keeping your elbows high.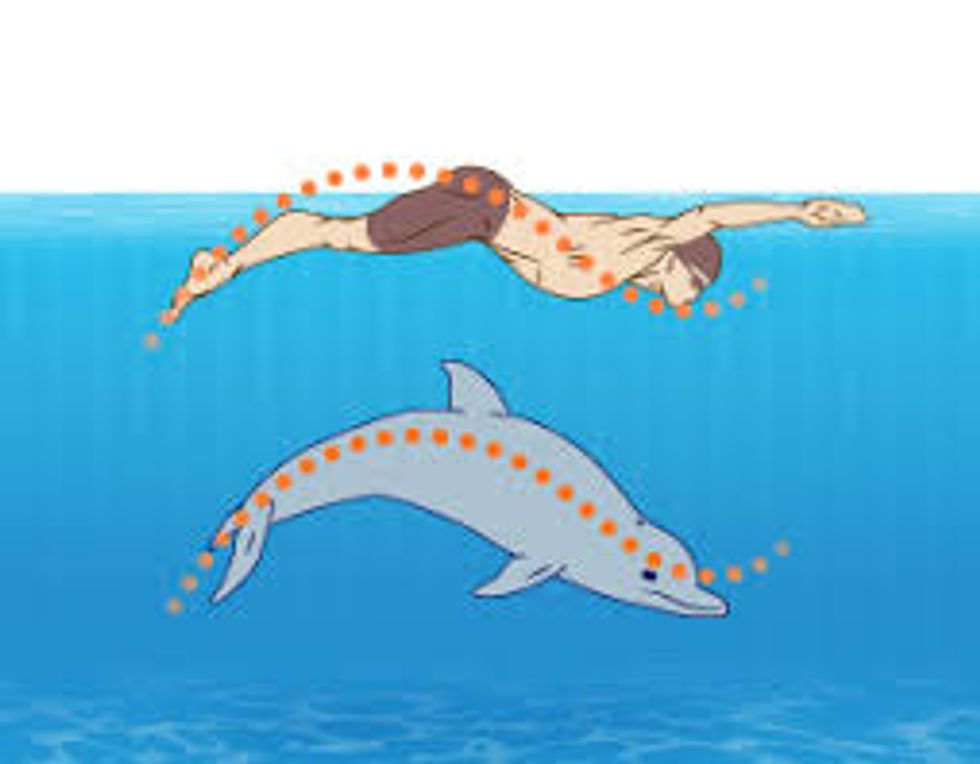 The leg action comes from the hips. The heels and soles of your feet should break the surface from underneath with your knees slightly bent on the upbeat.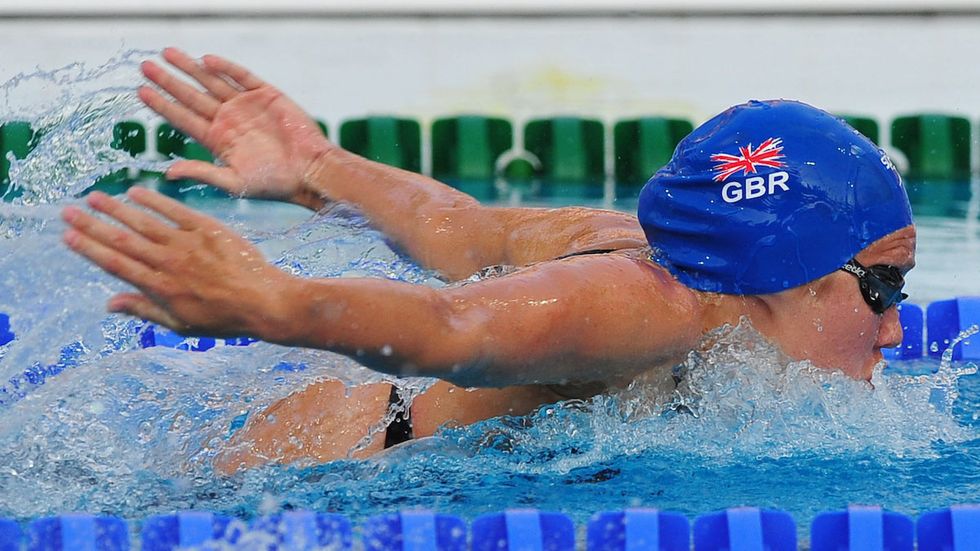 The most common butterfly breathing is to the front Like in breaststroke, your shoulders should lead your head out of the water. Your front should rise naturally with the undulation of your body.
w/ ur chin in front of ur forehead quickly inhale through ur mouth then, quickly lower ur head before exhaling quickly under the water through ur mouth. ur head should enter the water before ur arms.
The creator of this guide has not included tools