Begin with washing your hand throughly with warm, soapy water .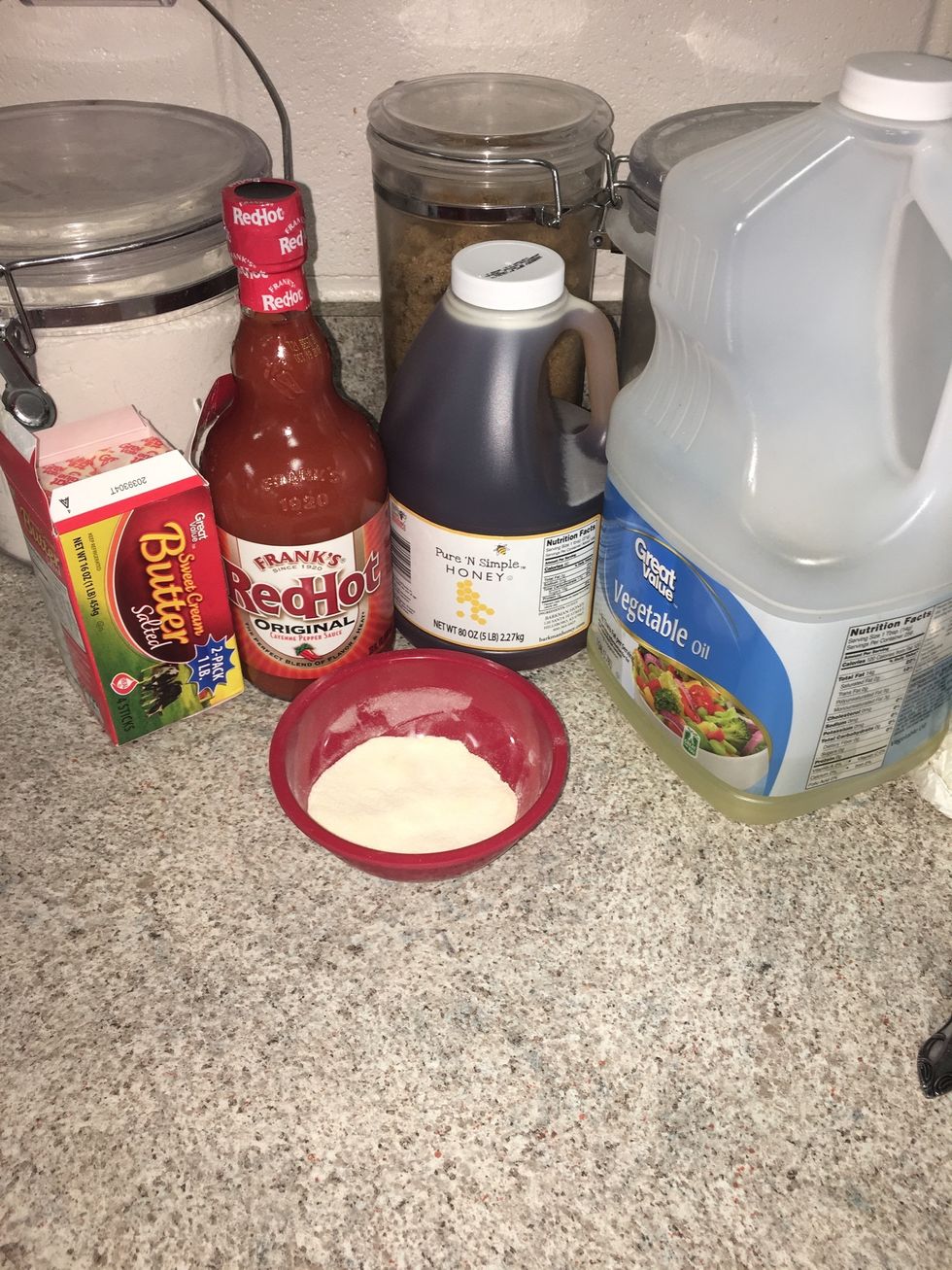 Gather all ingredients in preparation to cook.
Preheat over to to broil on high.
Lightly oil the top of the broiler pan with oil and line the bottom with foil.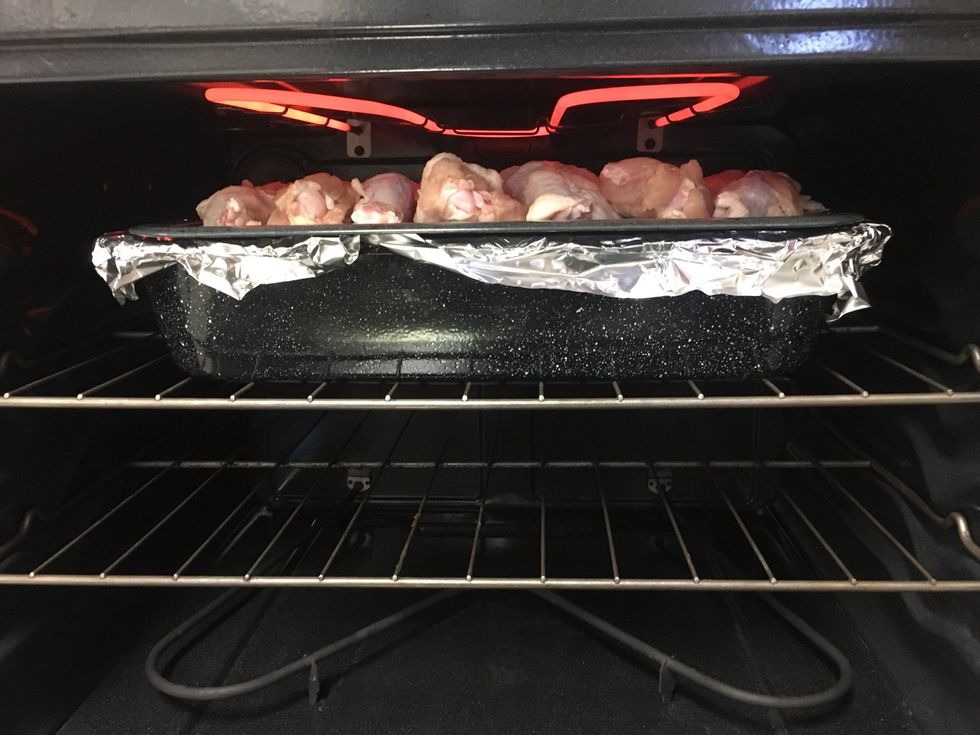 Grill the chicken 8-12 minutes on each side until all juices run clear. You can check this by cutting into the meatiest part of the chicken .
In a medium saucepan begin to mix the honey , hot sauce, butter , and cayenne pepper until all ingredients blend then leave to simmer .
After the chicken is complete, pour the sauce over the wings and enjoy !
Always remember to clean any areas used and store the chicken at proper temperature.
3.0lb Chicken
3/4c Butter
1.0c Honey
1.0pch Garlic Salt
1.0pch Ground Black Pepper
1.0tsp Cayenne Pepper, Or To Taste
1/2c Hot Sauce, Or To Taste