How to sweet sentiments valentine card with mix media
Sweet Sentiments Valentine Card With Mix Media
10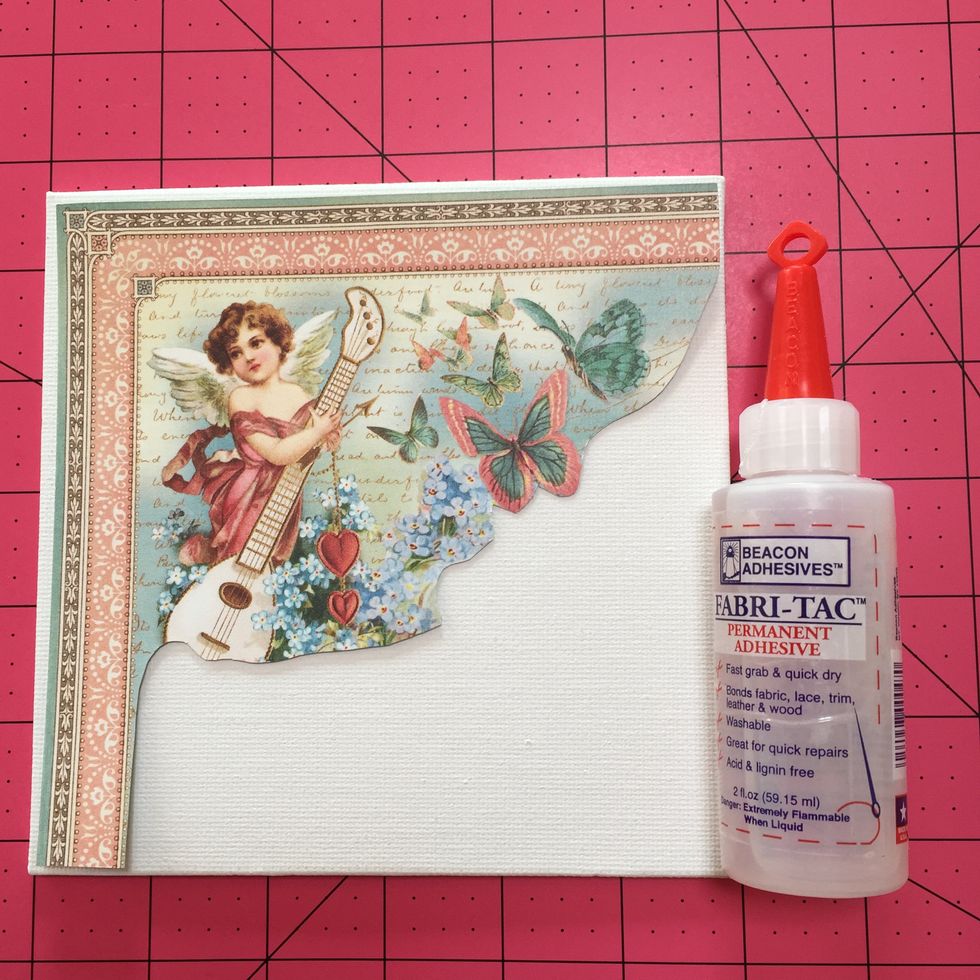 Cut and paste 8'Sweet sentiment like this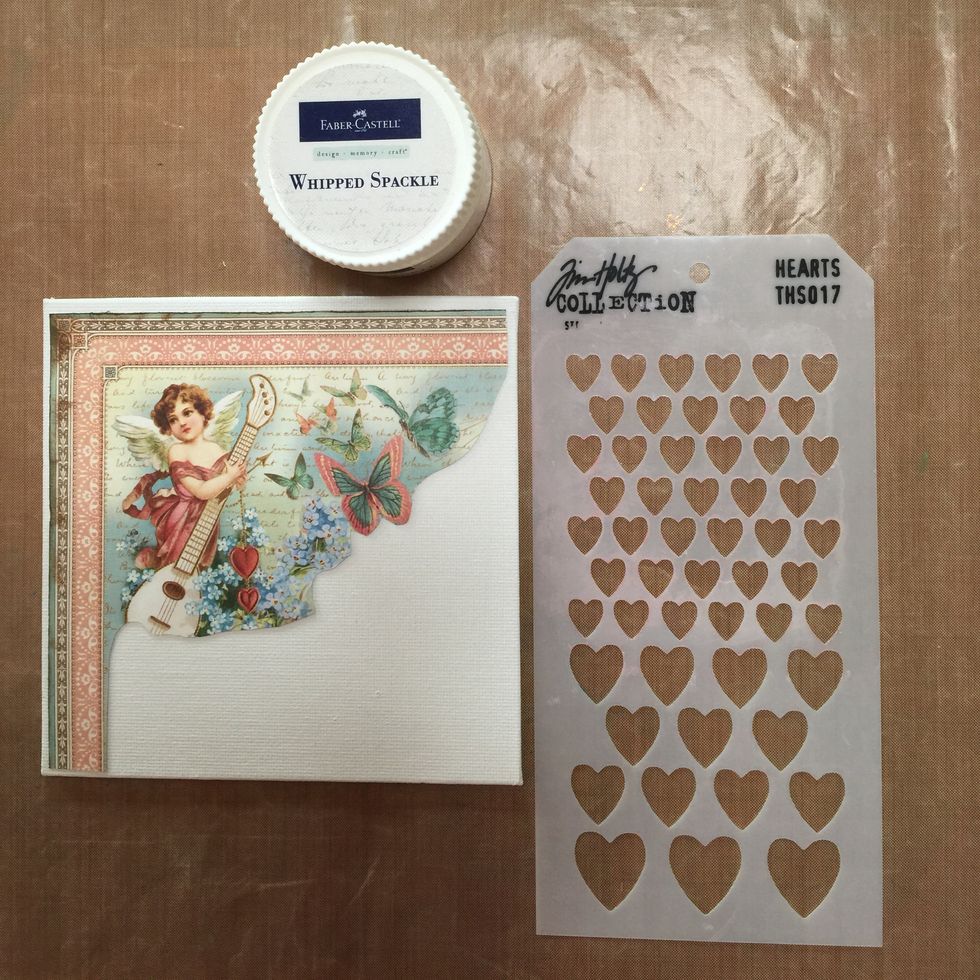 Paste Whipped spackle with stencil
Just like this and make dry
This is fun part! Put all materials as you like and paste with FABRI-TAC(also I embbosed butterfly)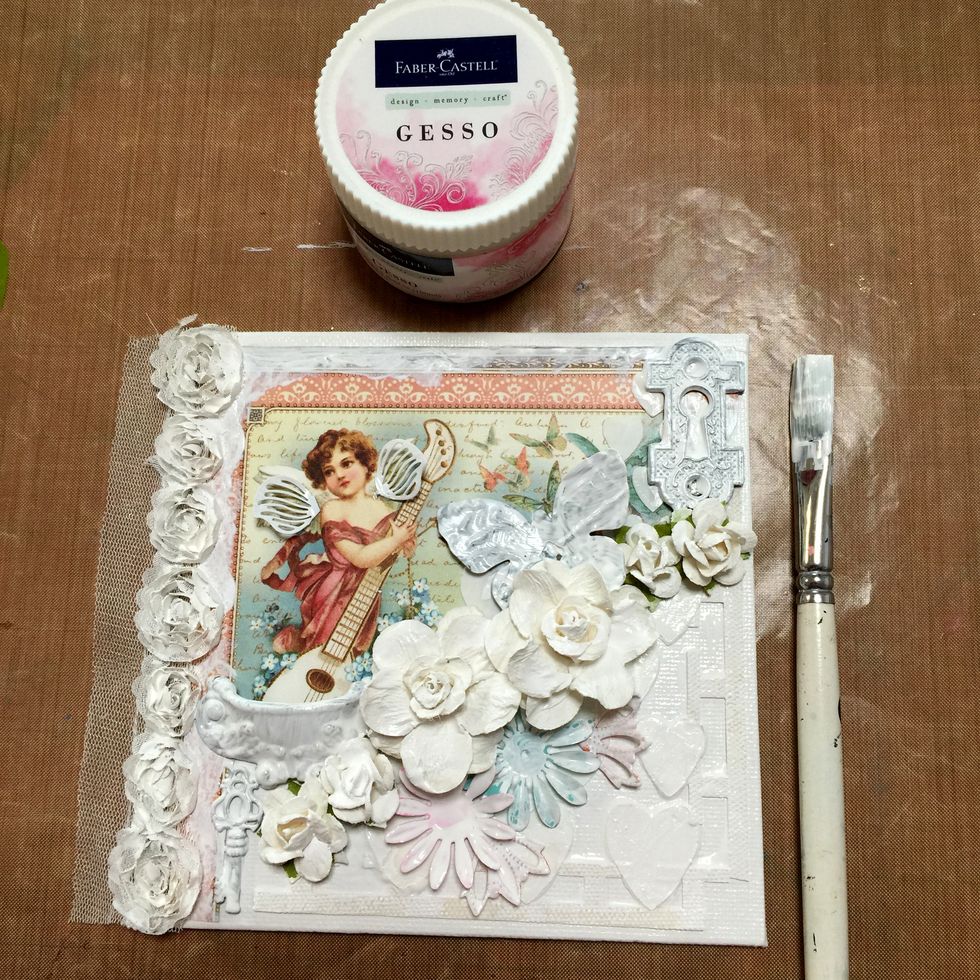 Paint with Gesso like this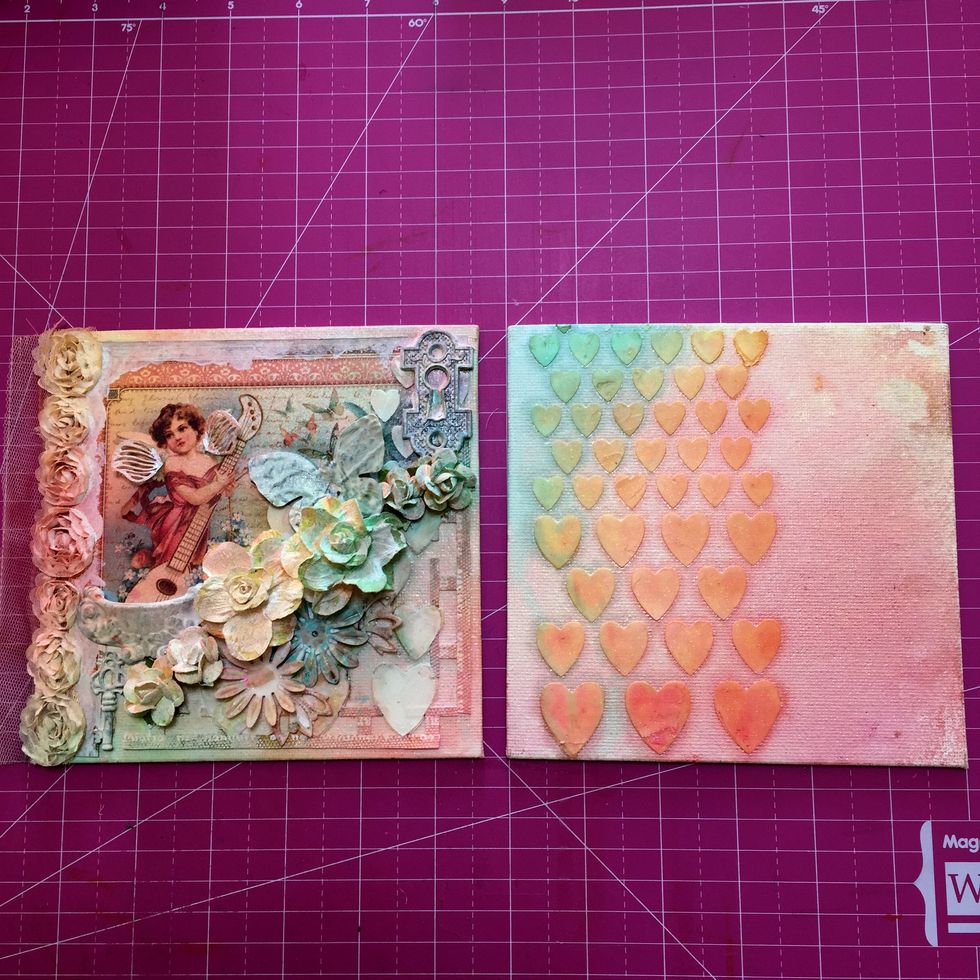 Splay with Tattered Angels Glimmer Mist any pink yellow blue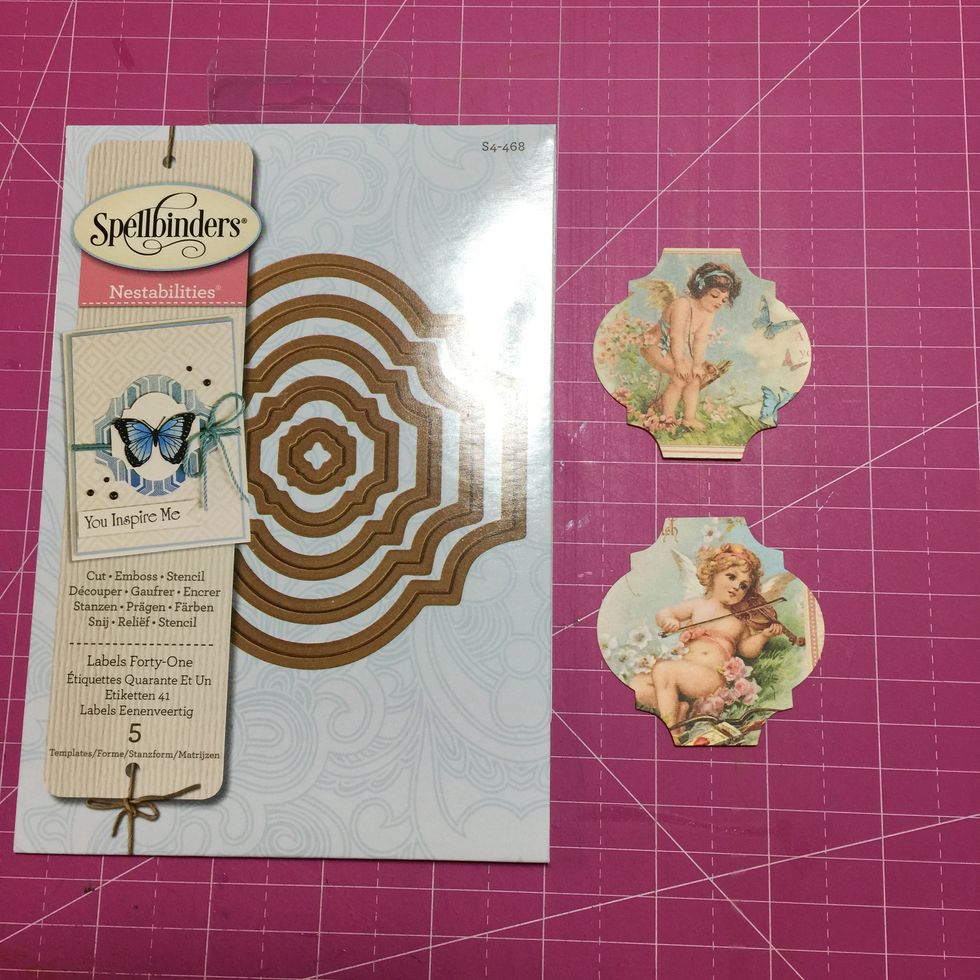 Die cut from 8' pad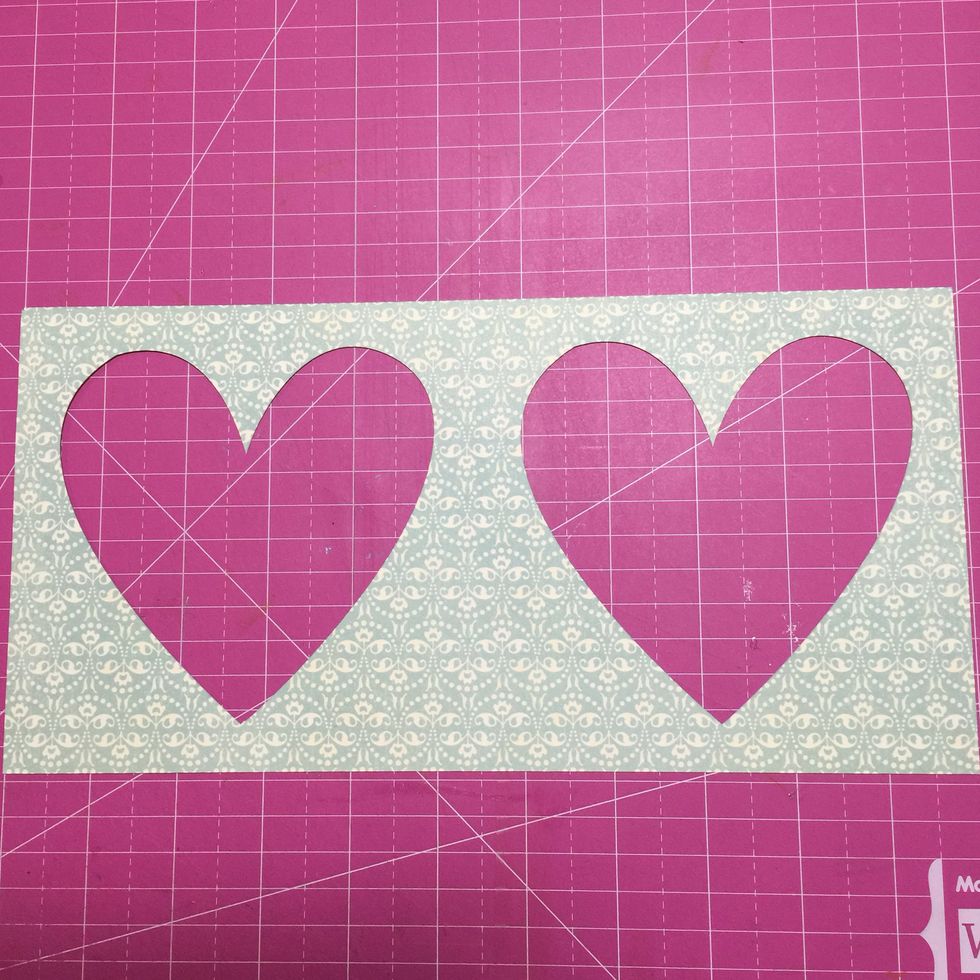 Die cut or Cut by hand make hart shapes
Paint with Inka Gold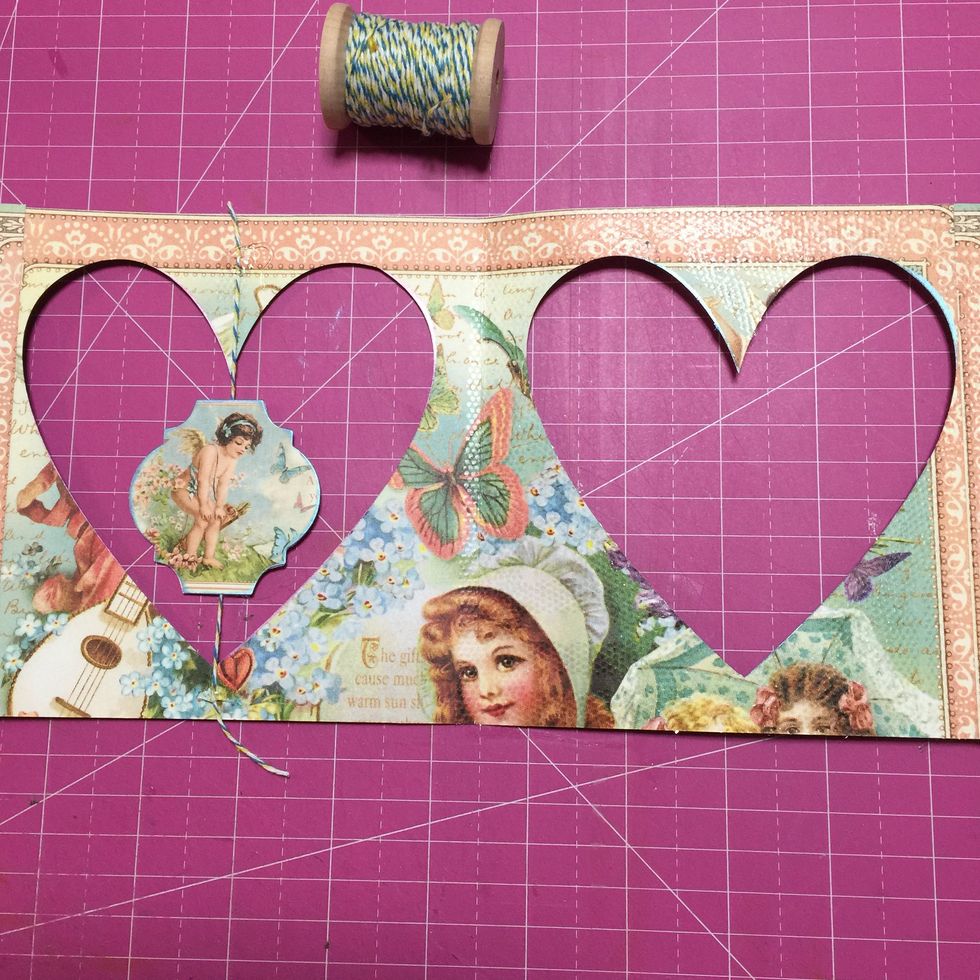 Adhere strings and die cut motif in center
Just like this, then paste together wit front and back cover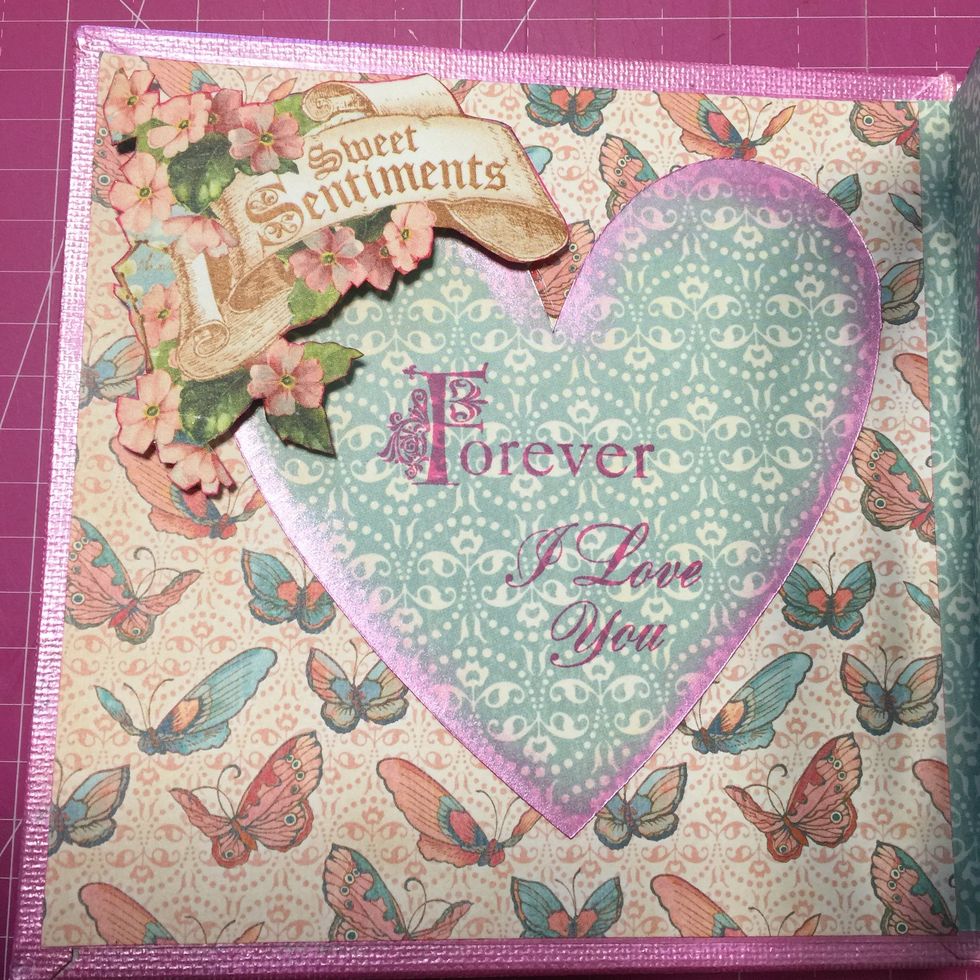 Inside of cover paste (left-over from center page) the paper like this and stamp then add cut-out motif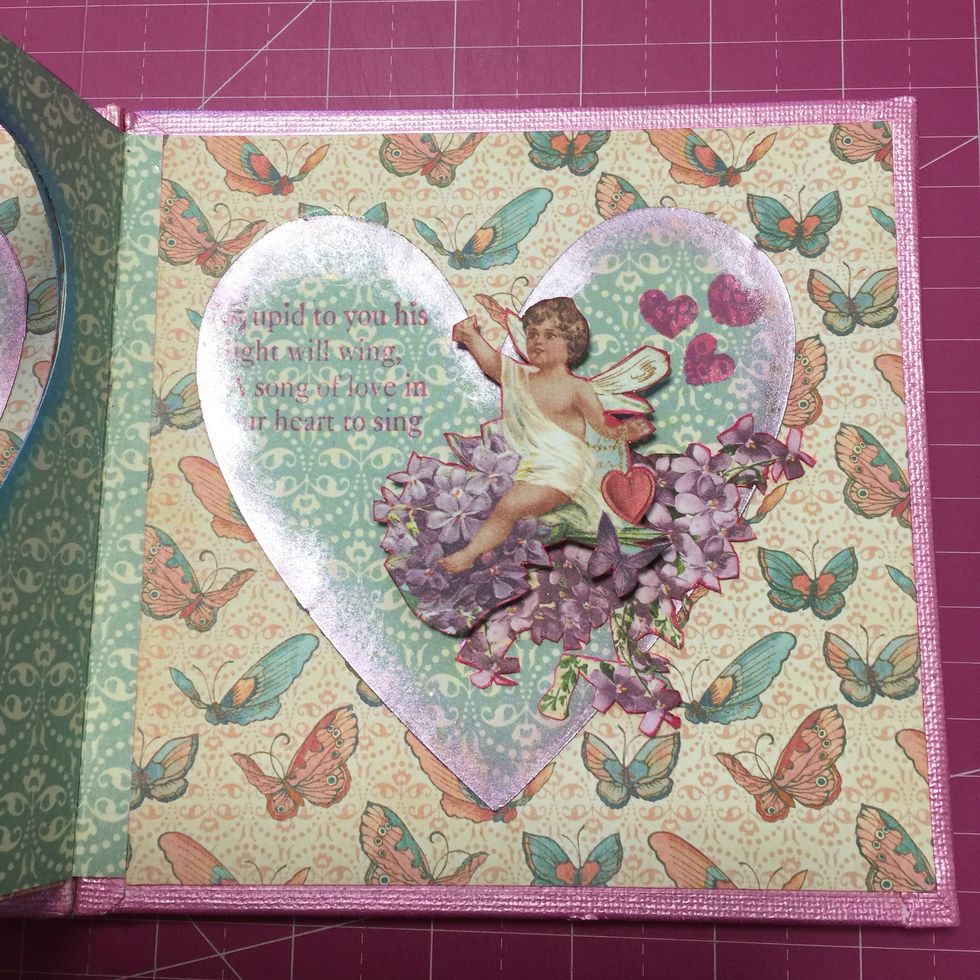 Inside of cover paste (left-over from center page) the paper like this and stamp then add cut-out motif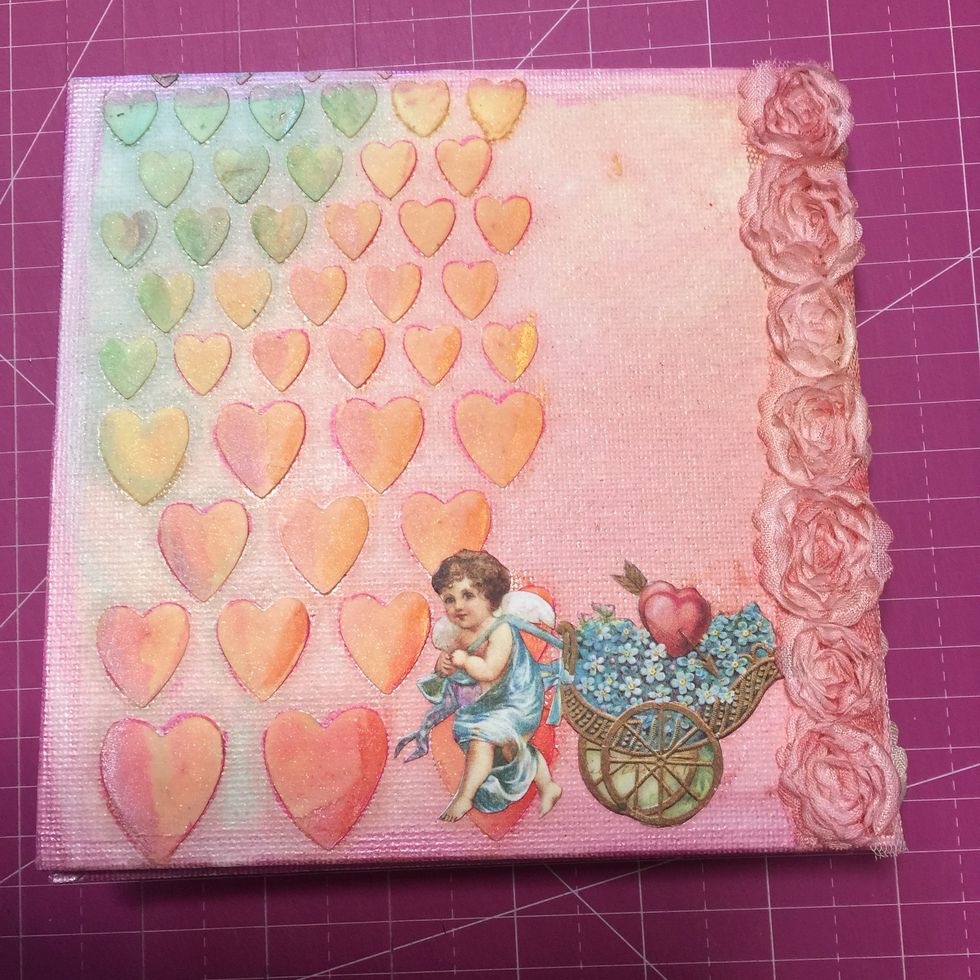 Add cut- out motif
Add ribbon with brads and Finish!!
Graphic 45 Sweet Sentiments 8'pad
Graphic 45 Sweet Sentiments from 12' pad
Graphic 45 Sweet Sentiments Cling Stamps 2
Graphic 45 Sweet Sentiments Chipboard tag 1
Graphic 45 Ornate Metal Keys
Graphic 45 Ornate Metal Key Holes
Graphic 45 Ornate Metal Door Pulls
Graphic 45 Ornate Metal Butterflies
Prima Metal Flowers and Paper Flowers
Prima Flower ribbon
Faber Castell Whipped Speckle and Gesso
Tattered Angels Glimmer Mist
Liquid Pearls
Inka Gold
Tim Holtz Stencil HEARTS THSO17
Spellbinders Nestabilities
Some strings and ribbon with brads
Heart Chip Board (I made from die cut)
AMIANT CALTON
Distress Ink piked rasberry
Yumi Muraeda
Hello\nI love The Graphic 45 papers so all my craft is G45 products \nI hope everyone enjoy my guide \nThank you so much!!
Yokohama-shi, Kanagawa, Japan