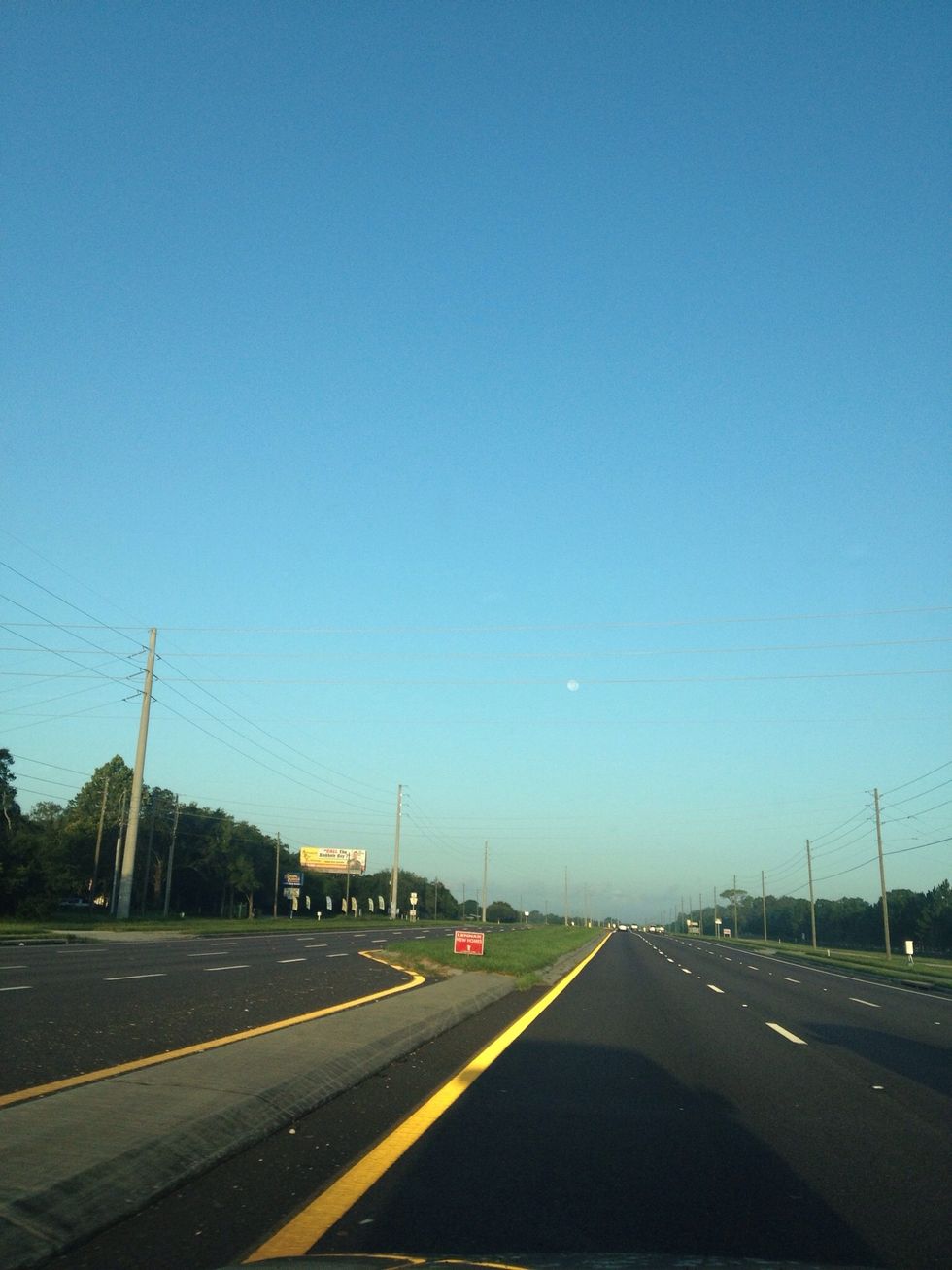 The drive to the hanger, I spotted a day moon and I knew the positive energy was flo-ing!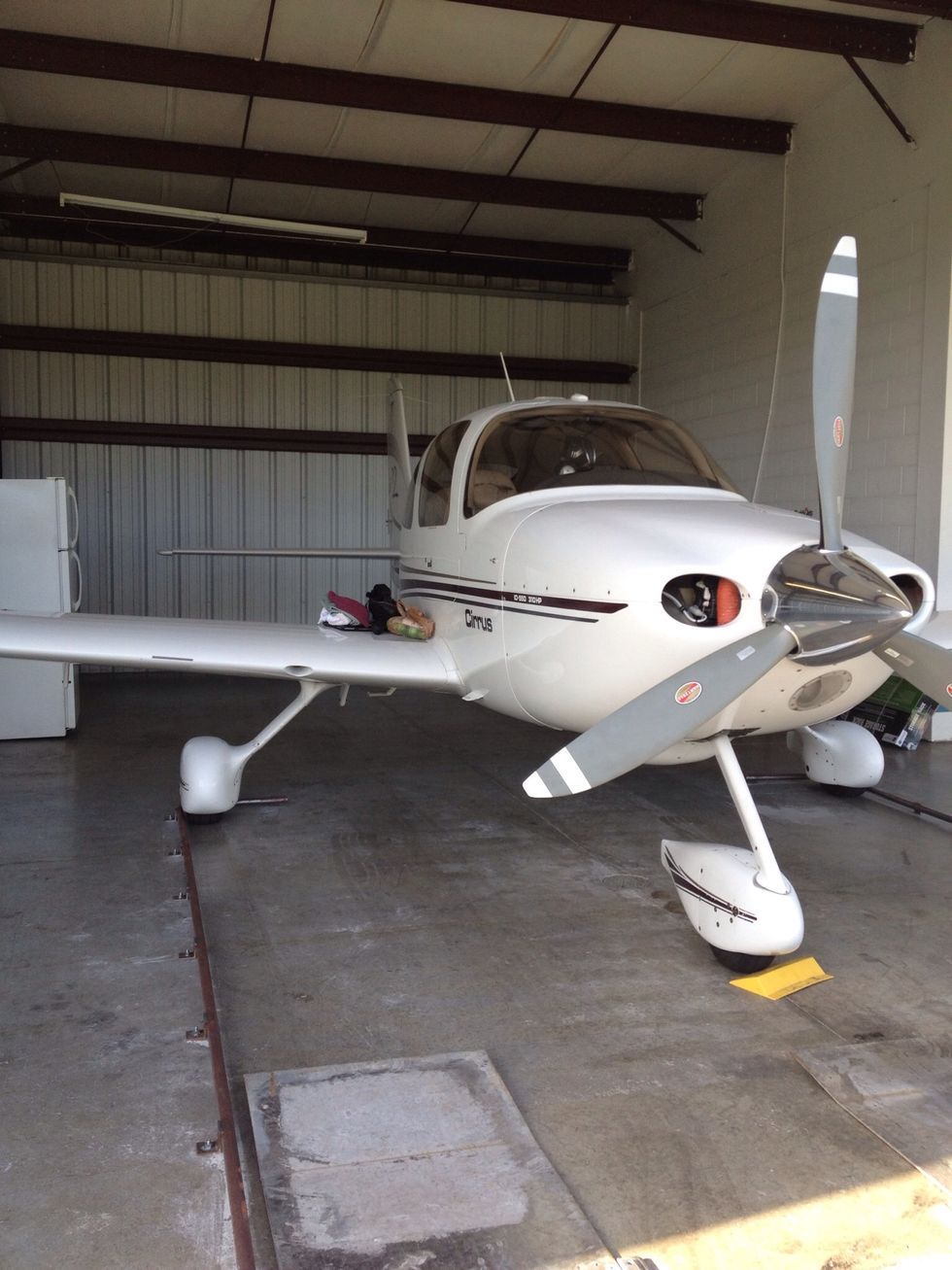 She said to be there early. We arrived at Clearwater around 9am. Lunch in Ceder Key were the plans ...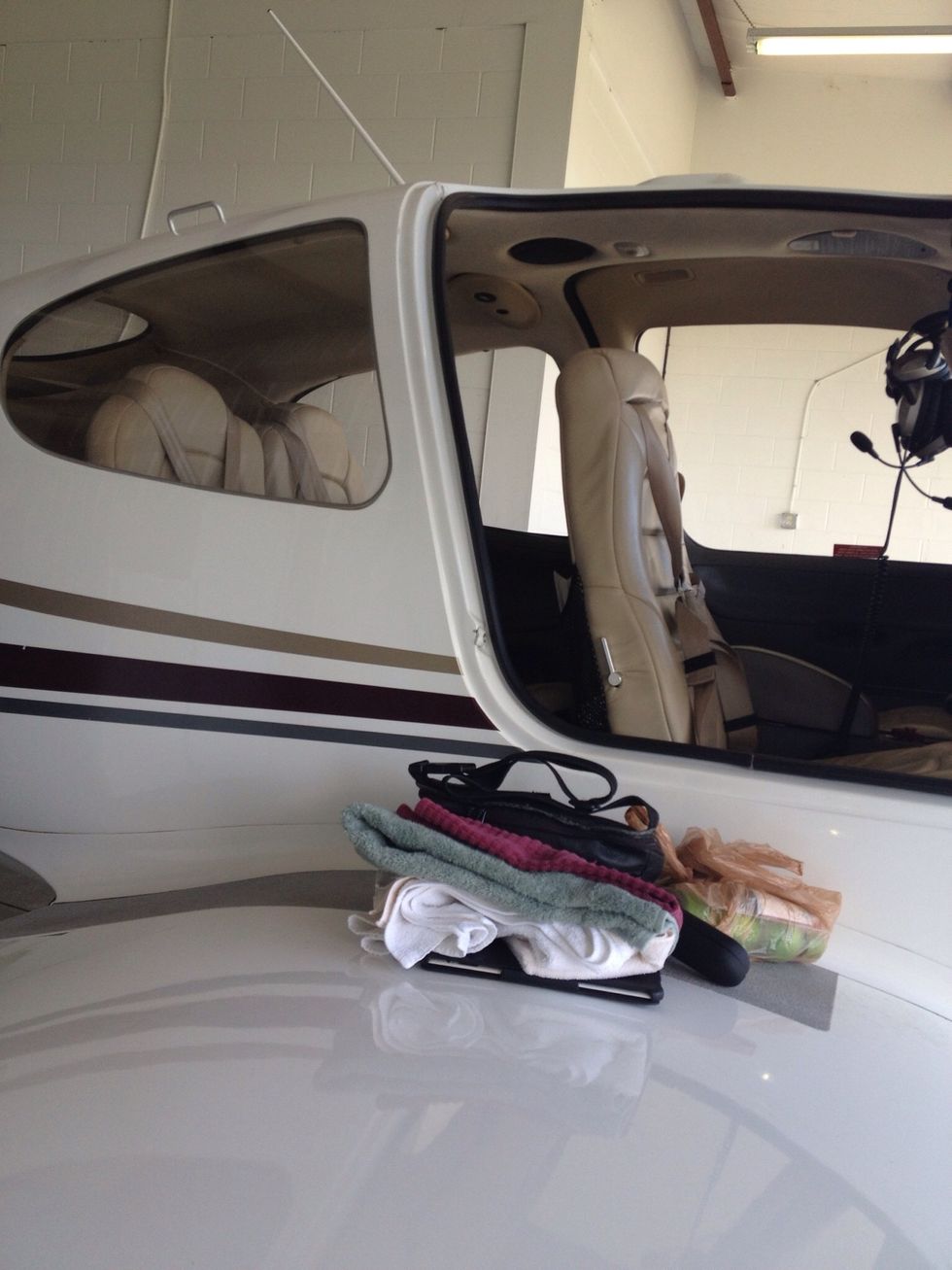 Ok now the challenge to take the plane out. They have this little machine kind of like a mower puller or tower that Ron starts,steers and pulls it out. Does the plane have a name?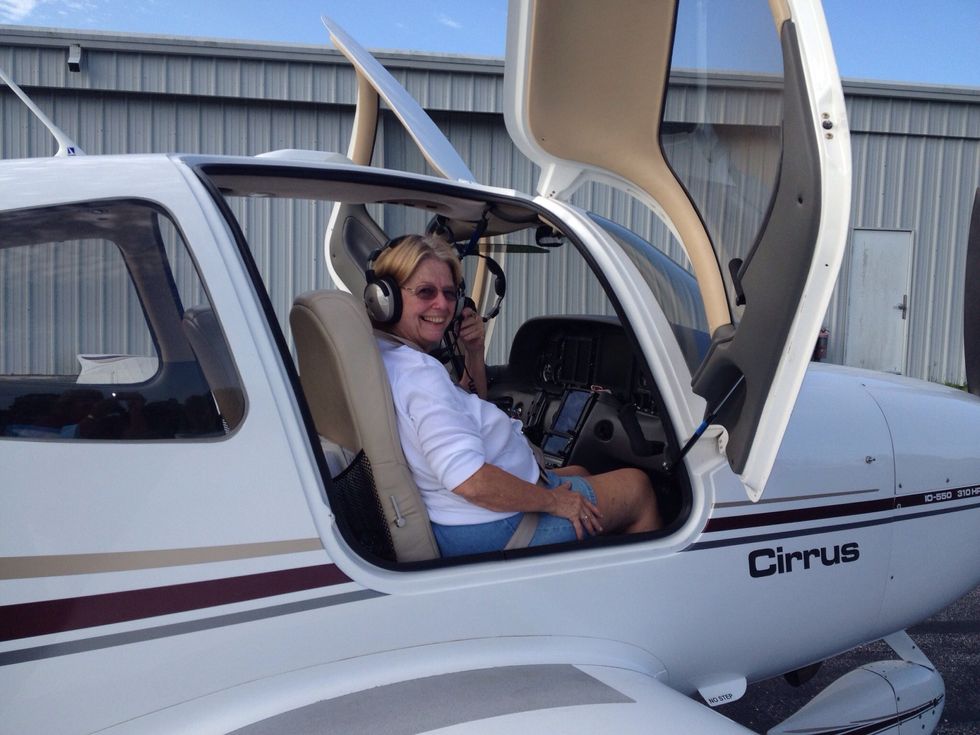 In. The front????You want me to drive in the front seat ??? okay!!!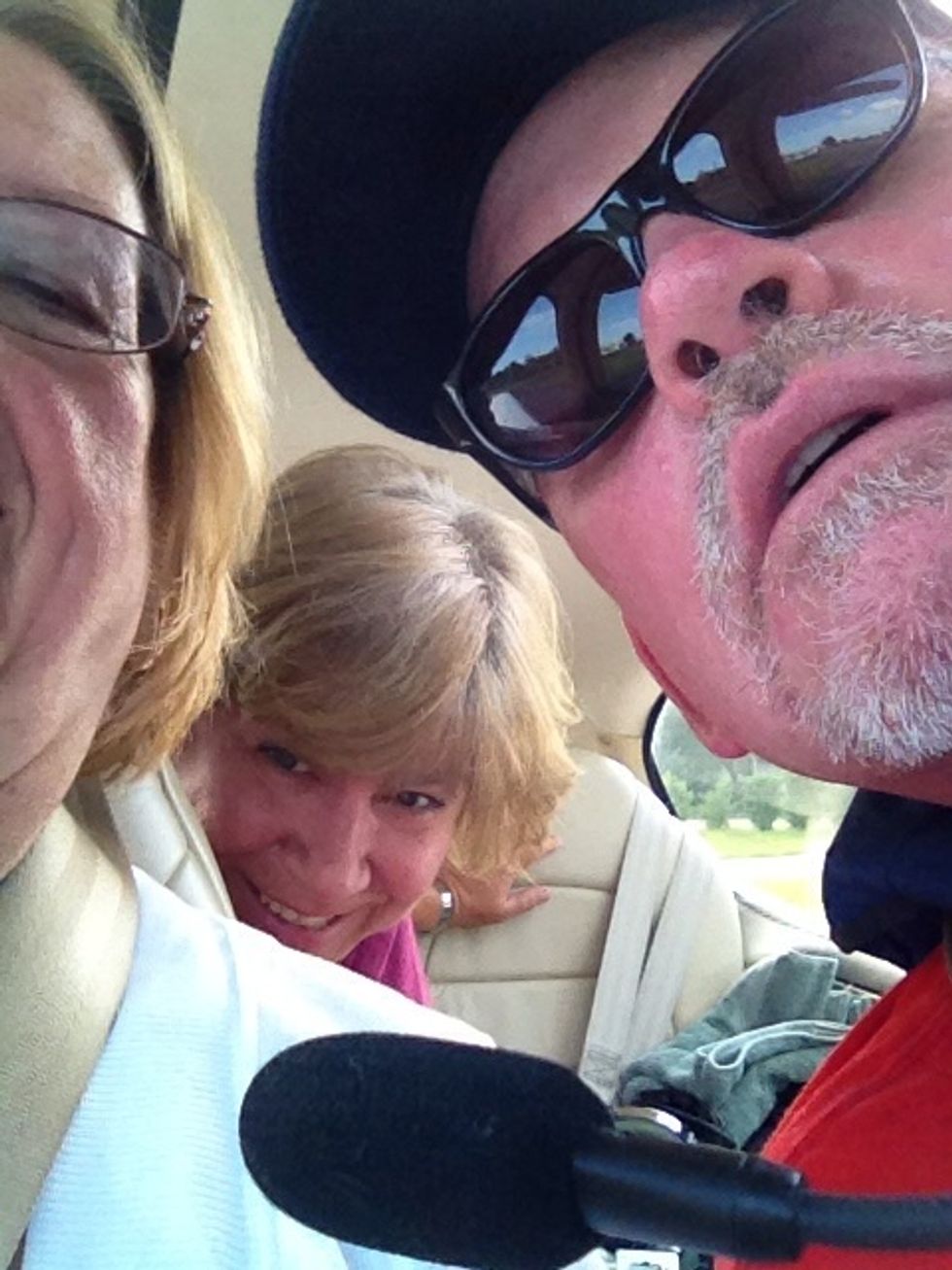 Our stewardess in the back. Gave us the safety scoop. And checklist.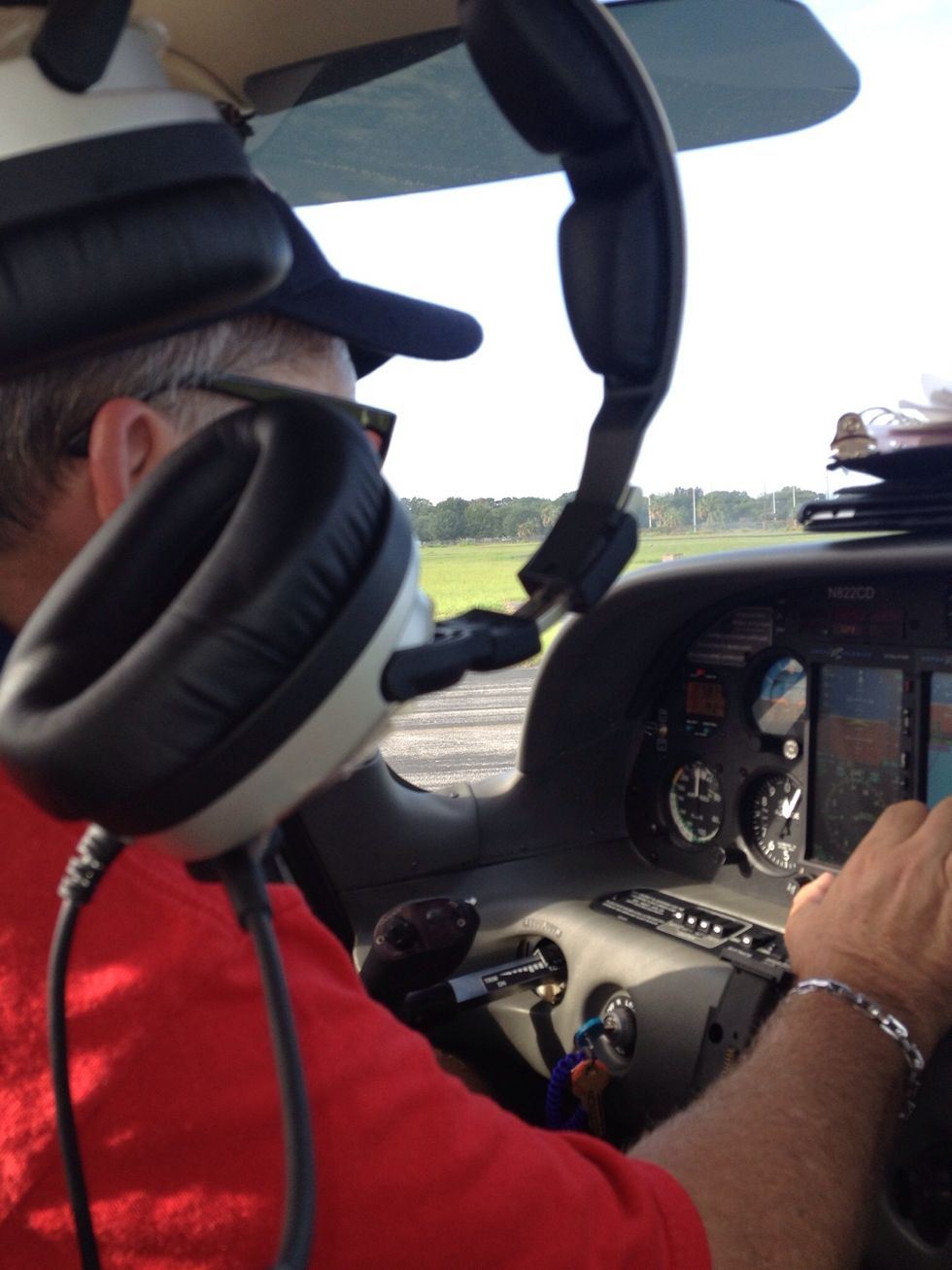 Captain Ron checking controls!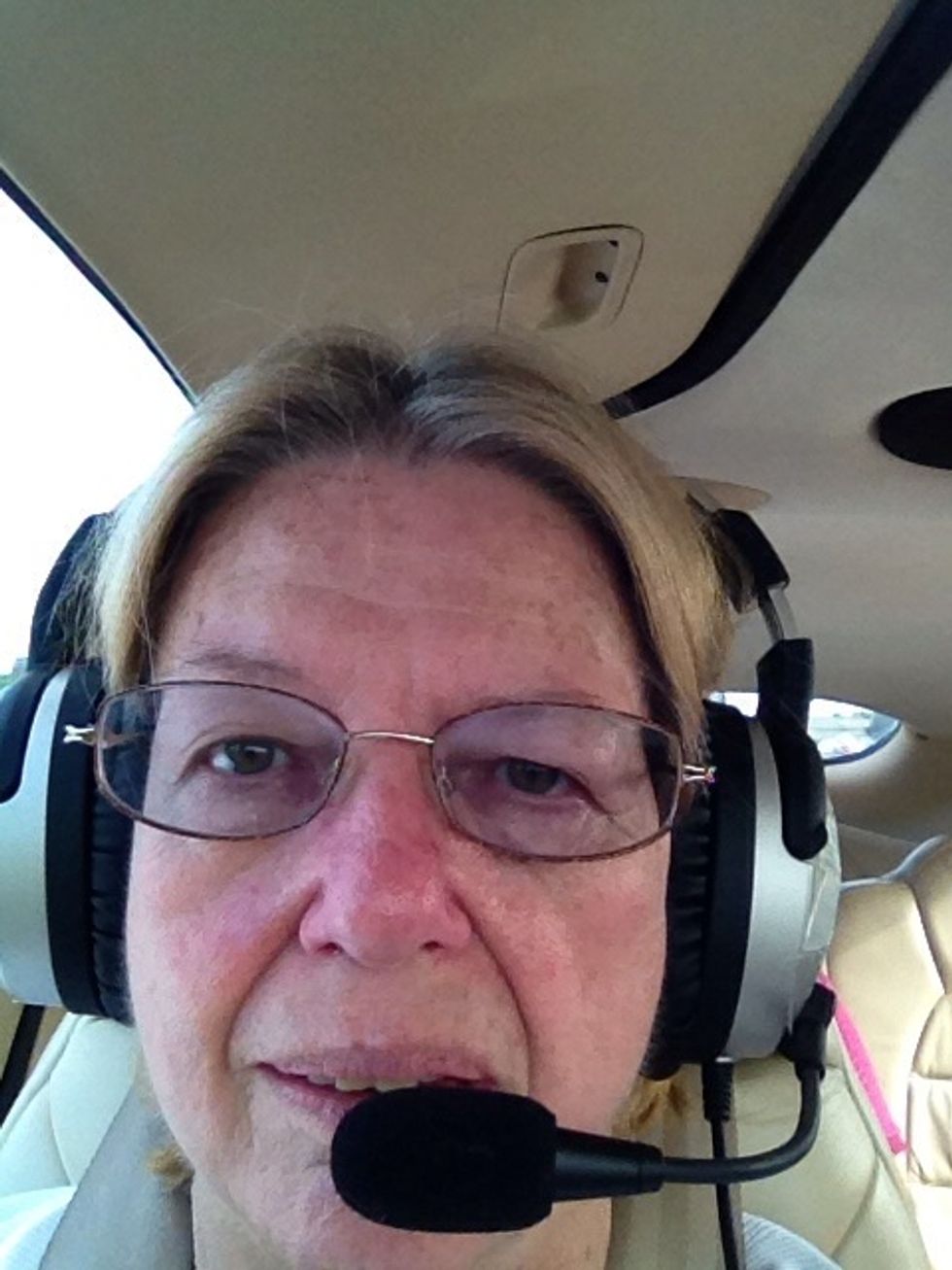 Copilot --- flo Thinks she ready.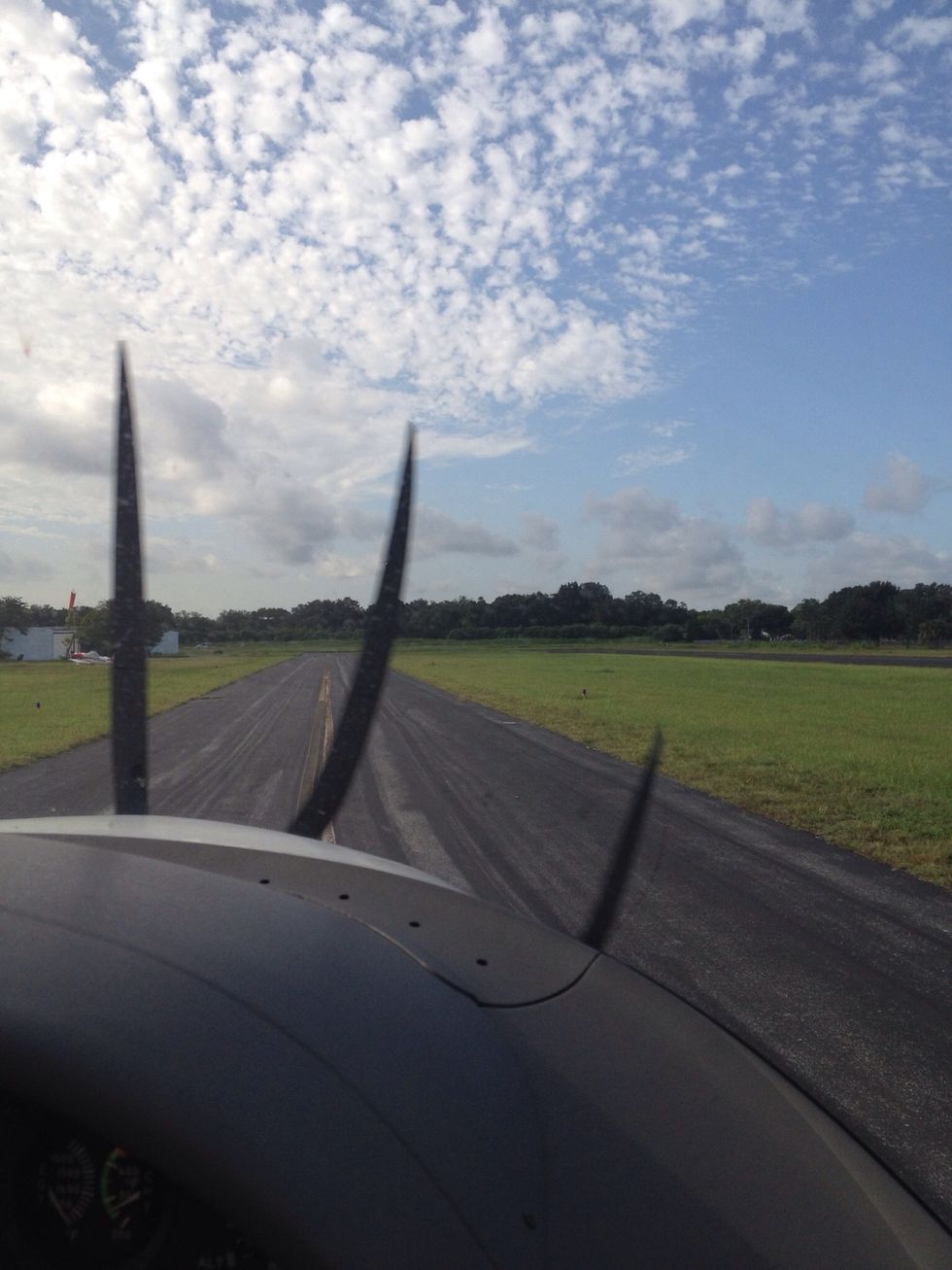 Down to the runway
And we are airborne! Flying over Clearwater
I think This is above Tarpon springs.
Flight route to Ceder Key. 22 min flight KCDK ON map above.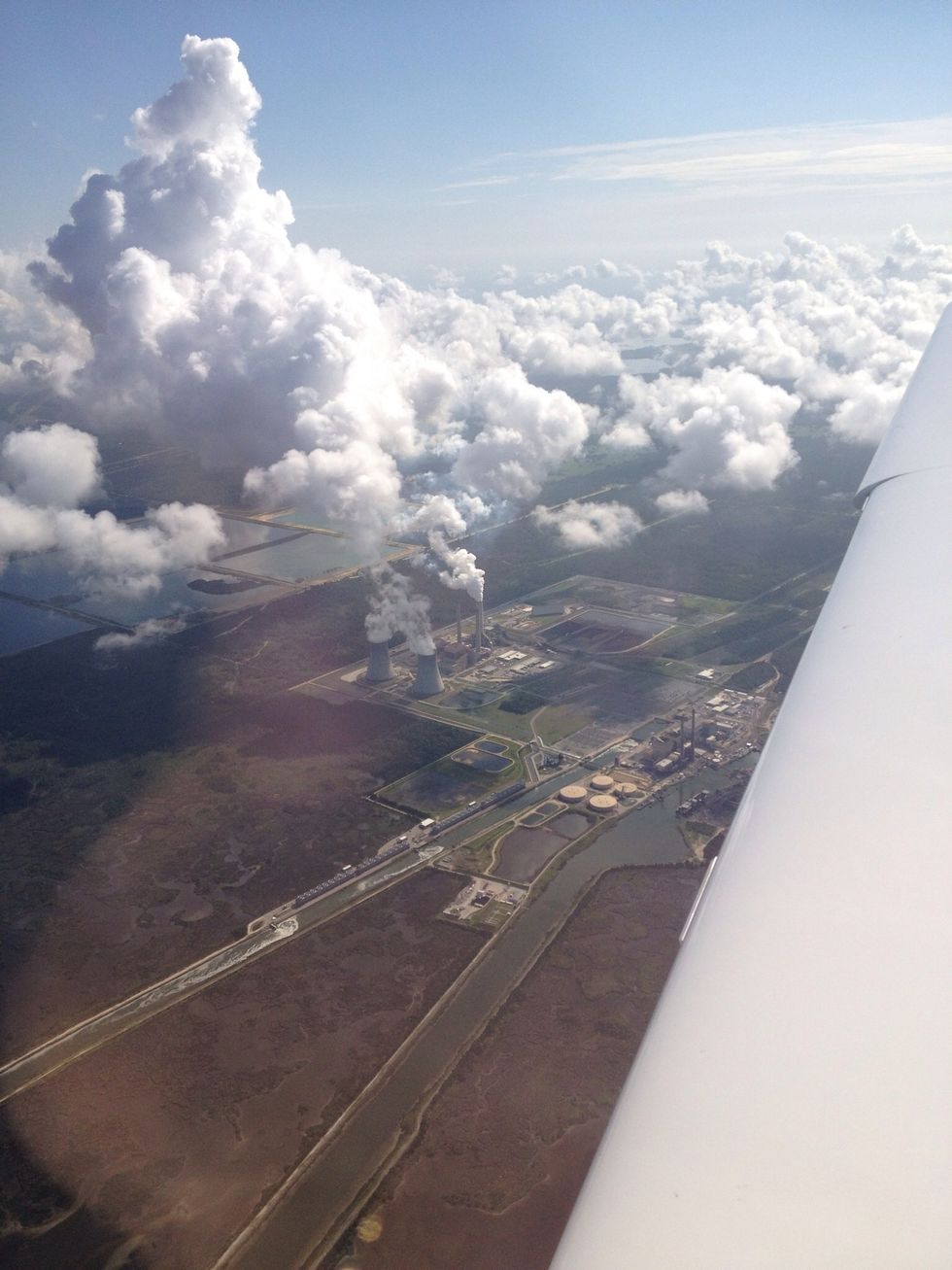 The power plant at Crystal River! It was the smoothest, the most beautiful most enjoyable ride! my stomach wasn't upset... my ears popped once or twice but that was about it!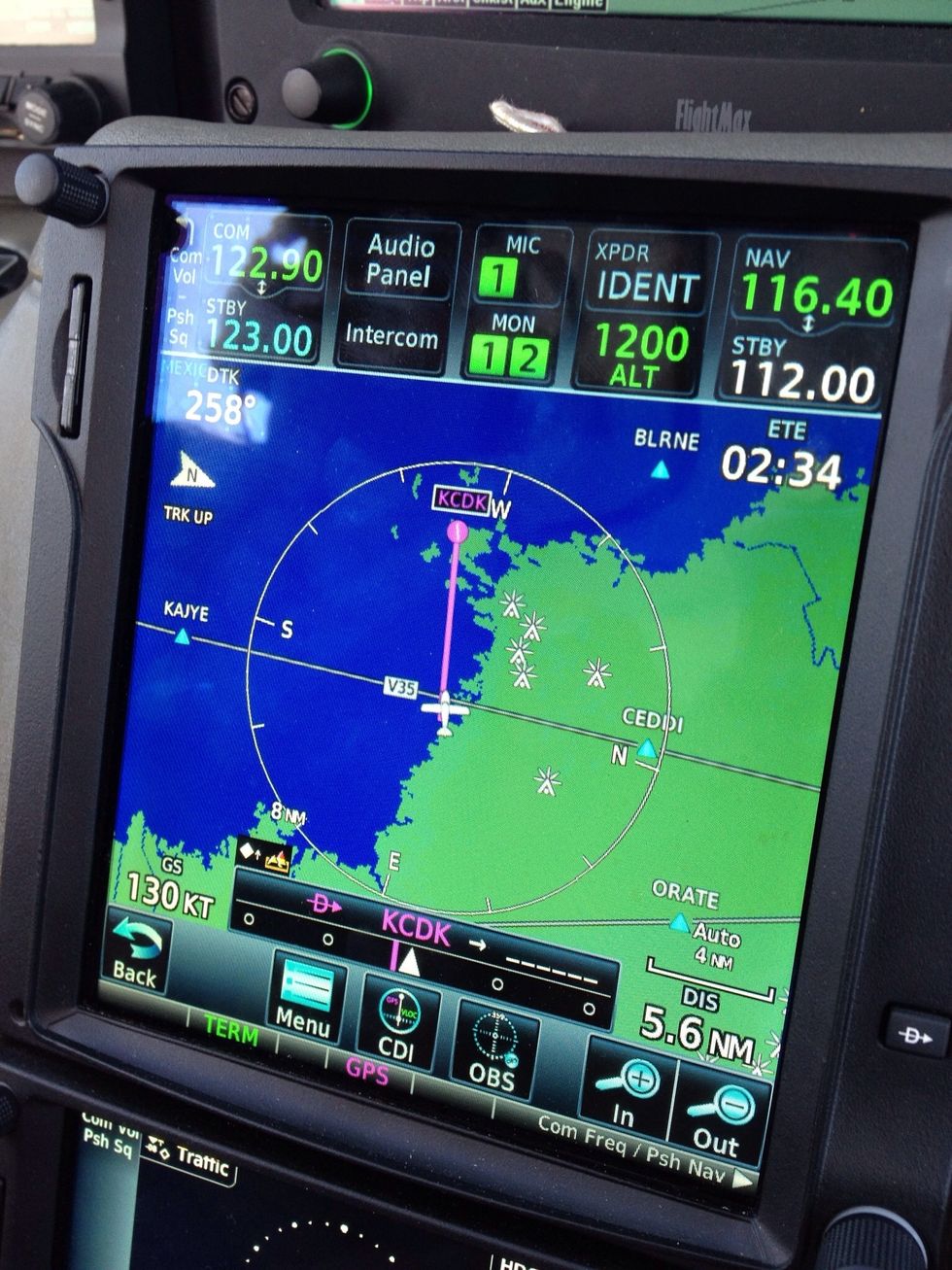 Halfway there...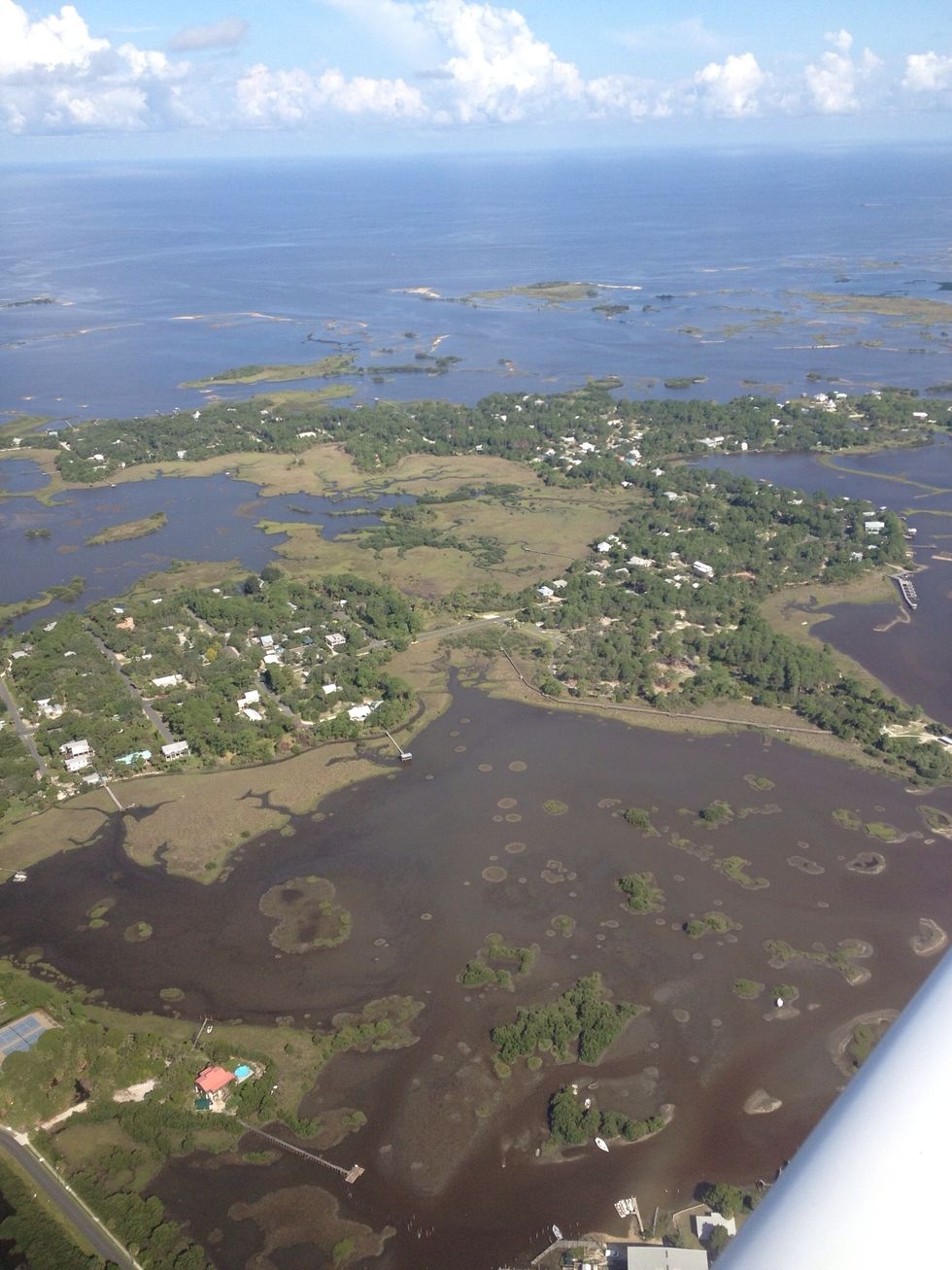 Looking down on Ceder Key!!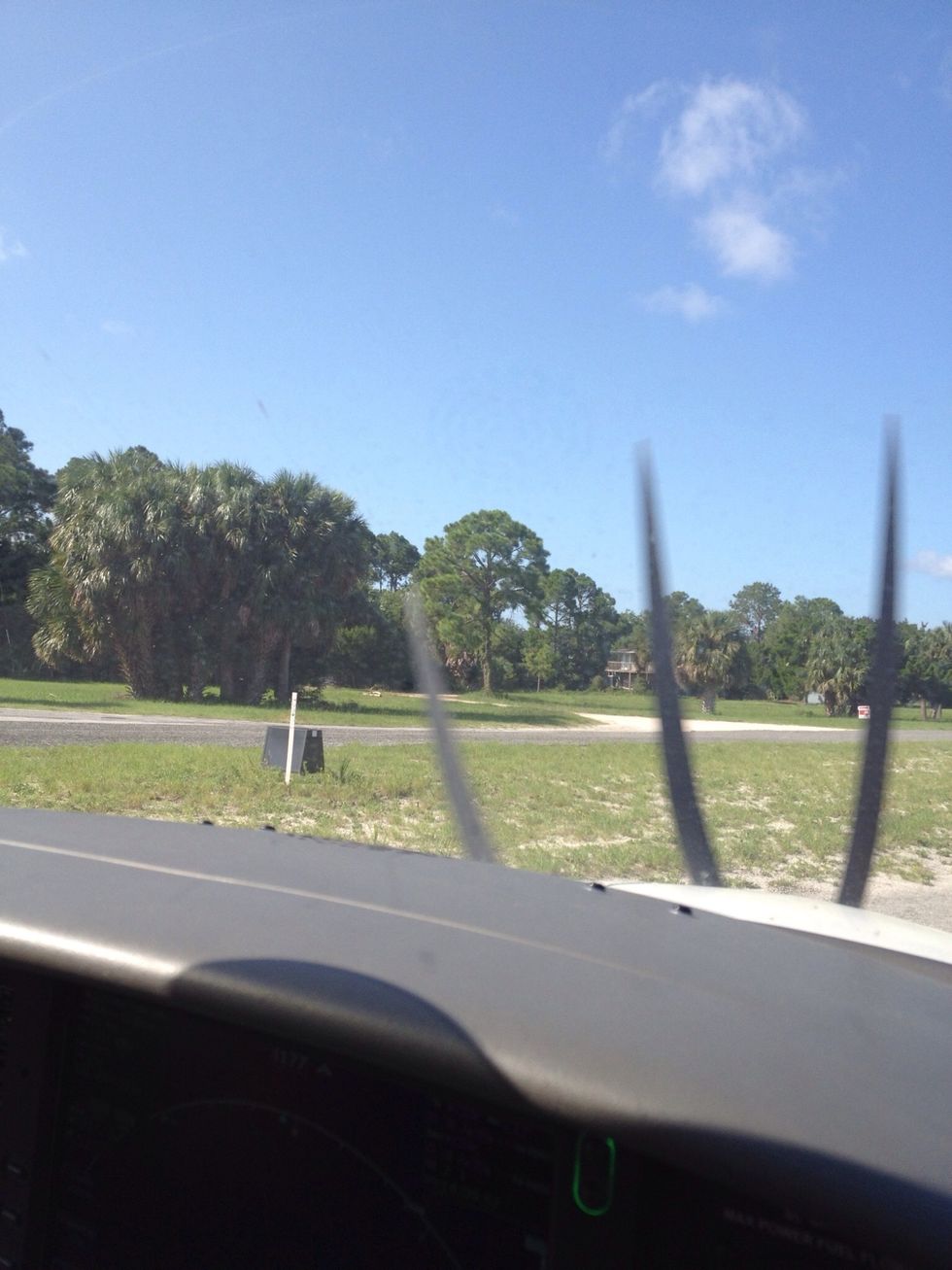 And we landed. Now to call for a taxi into town... Judy was so sweet...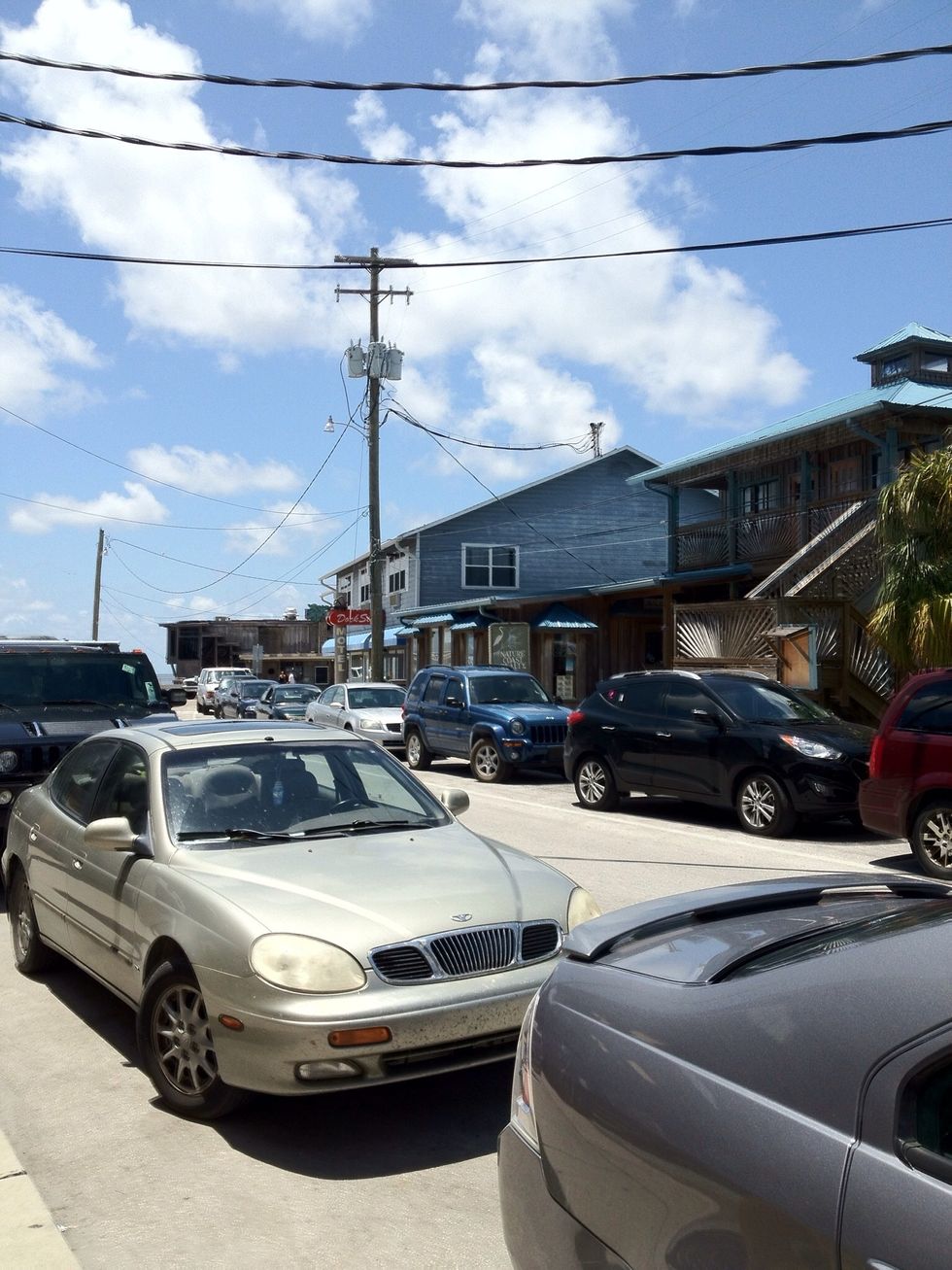 Did some shopping. Lucked out first day the new quilt shop was opened! At the Chamber of Commerce I was able to pick up my second book by Terry DeLong, a local author! Even autographed!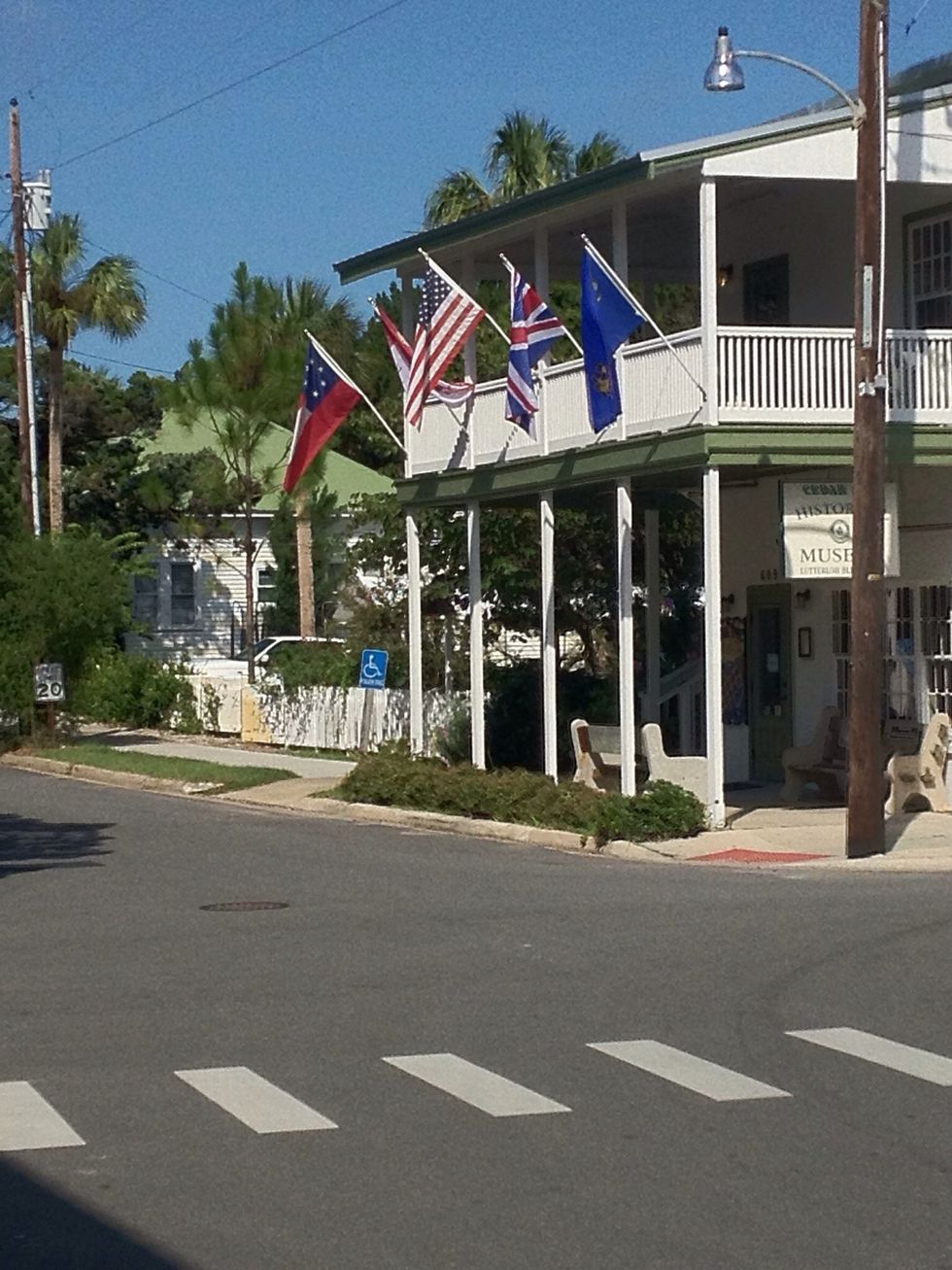 The historic museum ... Quaint town. It had been over 15 years since any of us had been there... It really hasn't changed still QUAINT!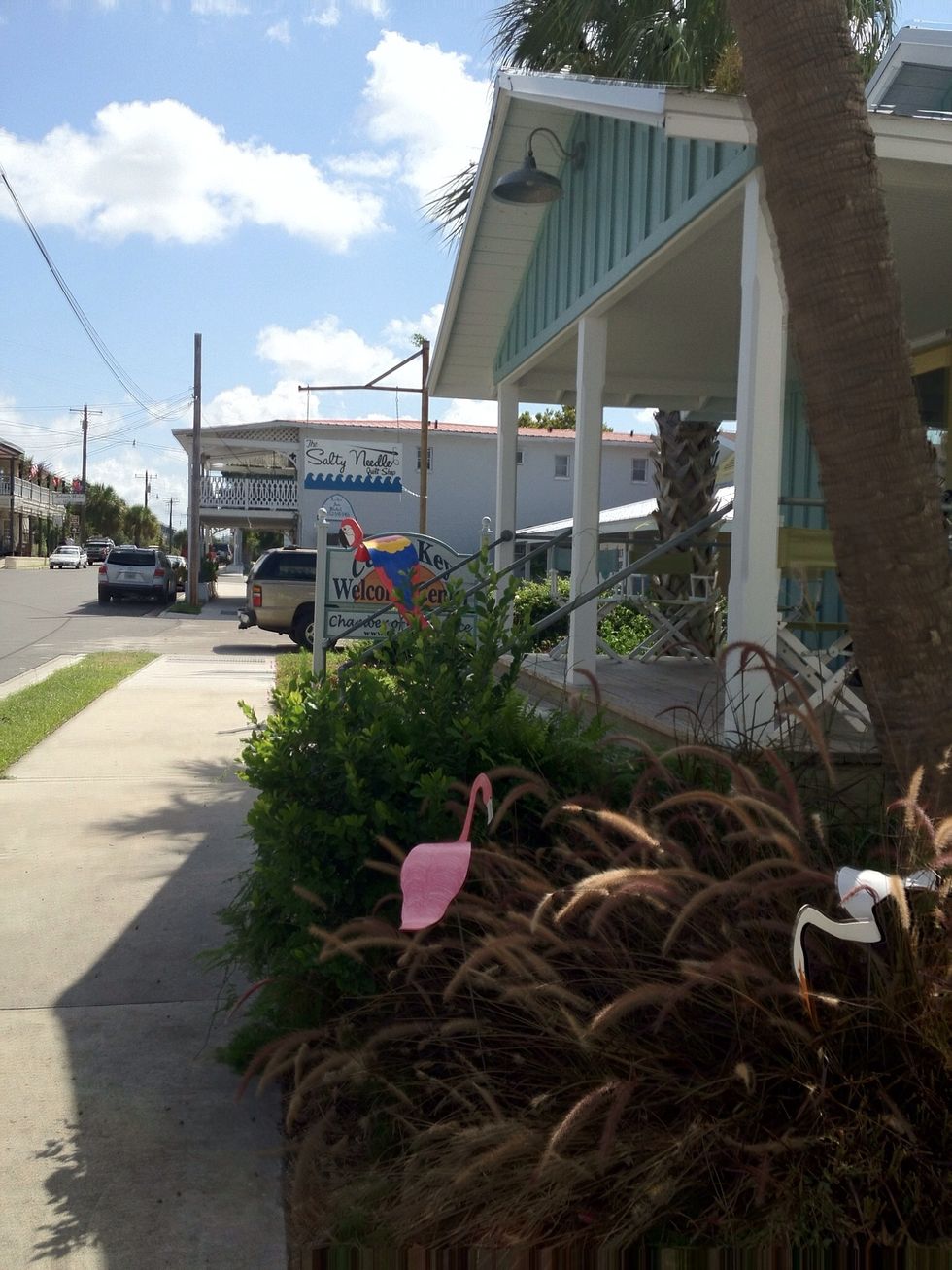 Quilt shop--- the SALTY NEEDLE!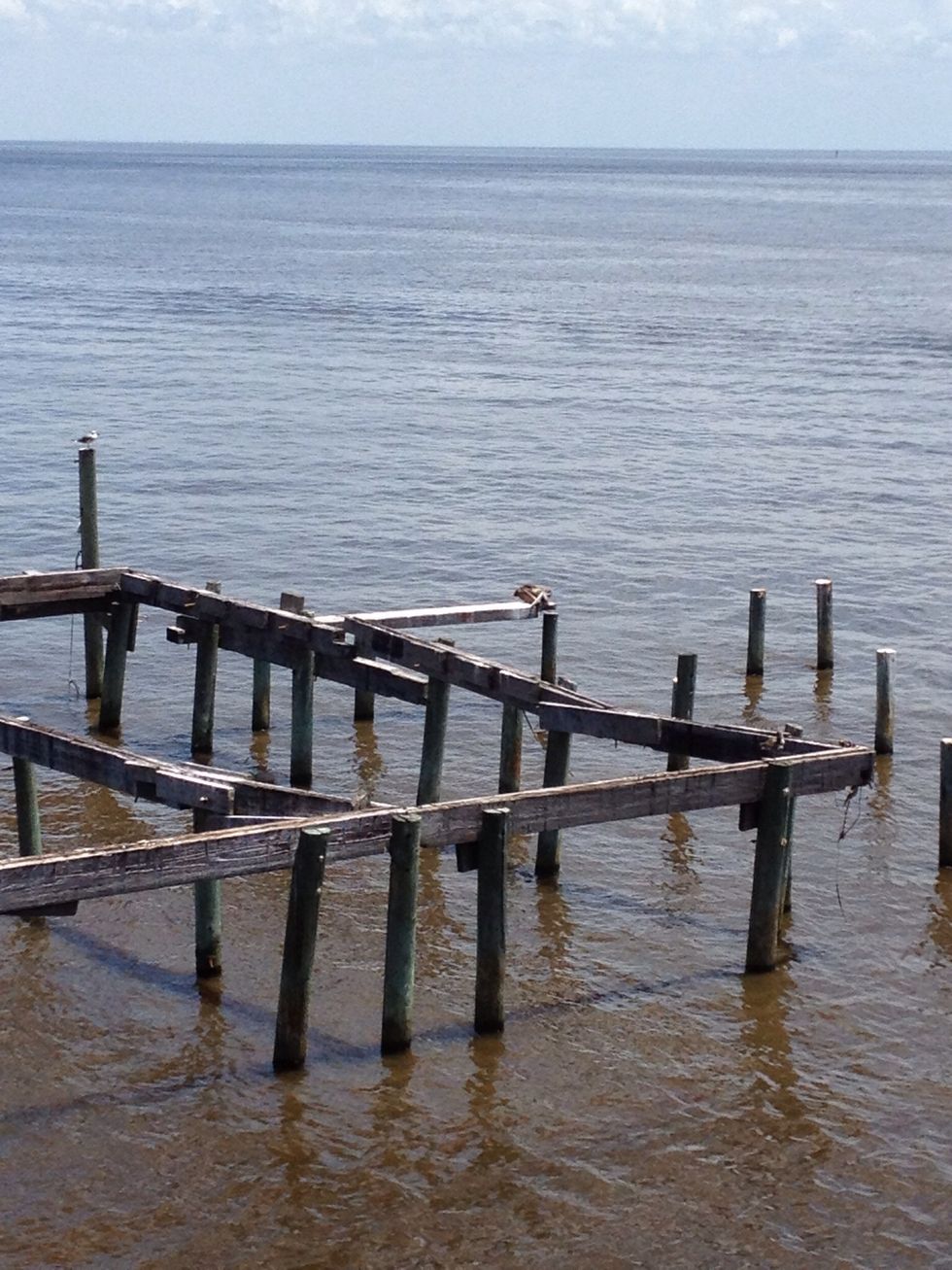 Pelican all snuggled under napping!
Here's where we ate!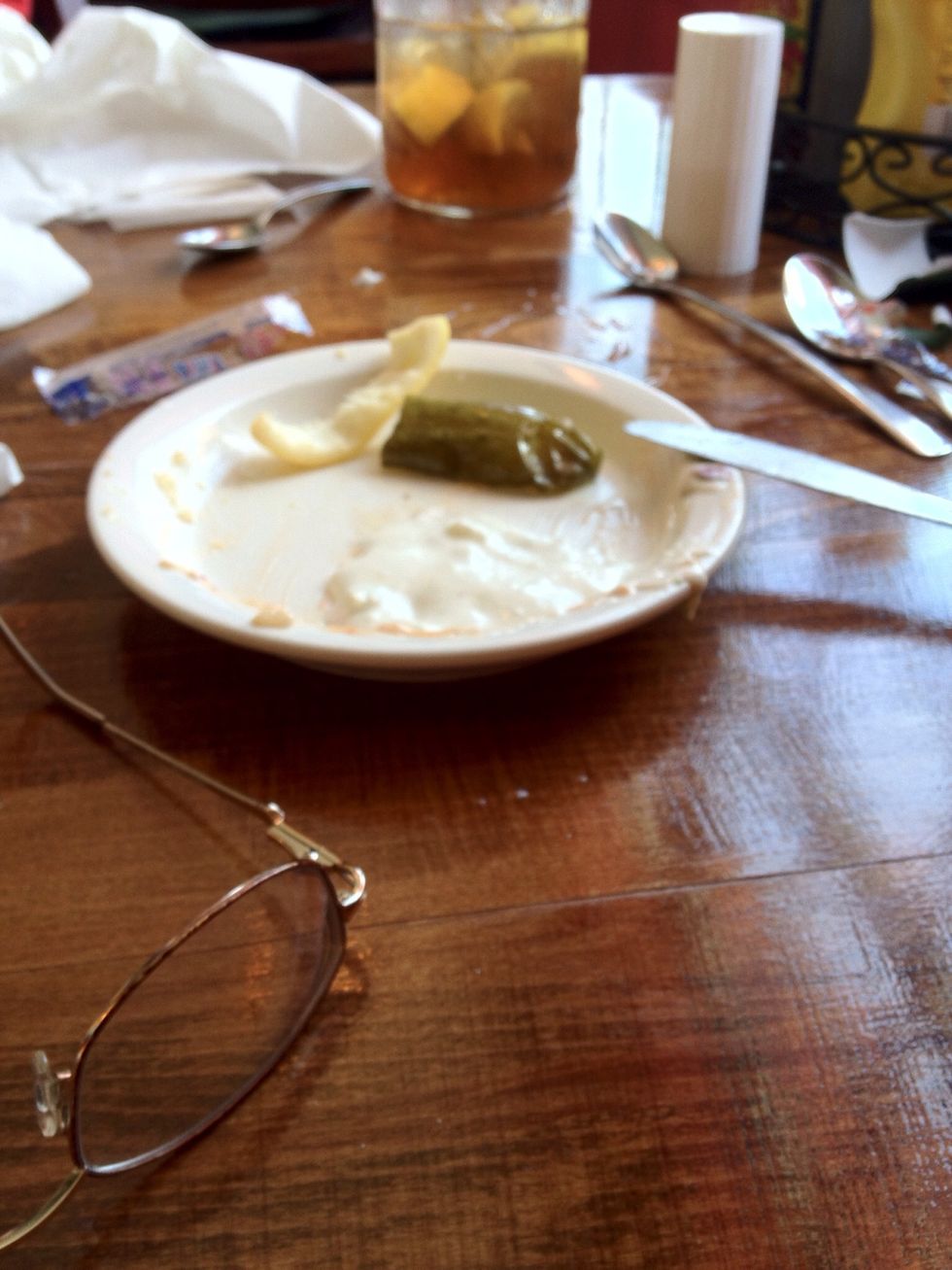 Fried Green tomatoes, chowder, fried pickles and salad was fantastic!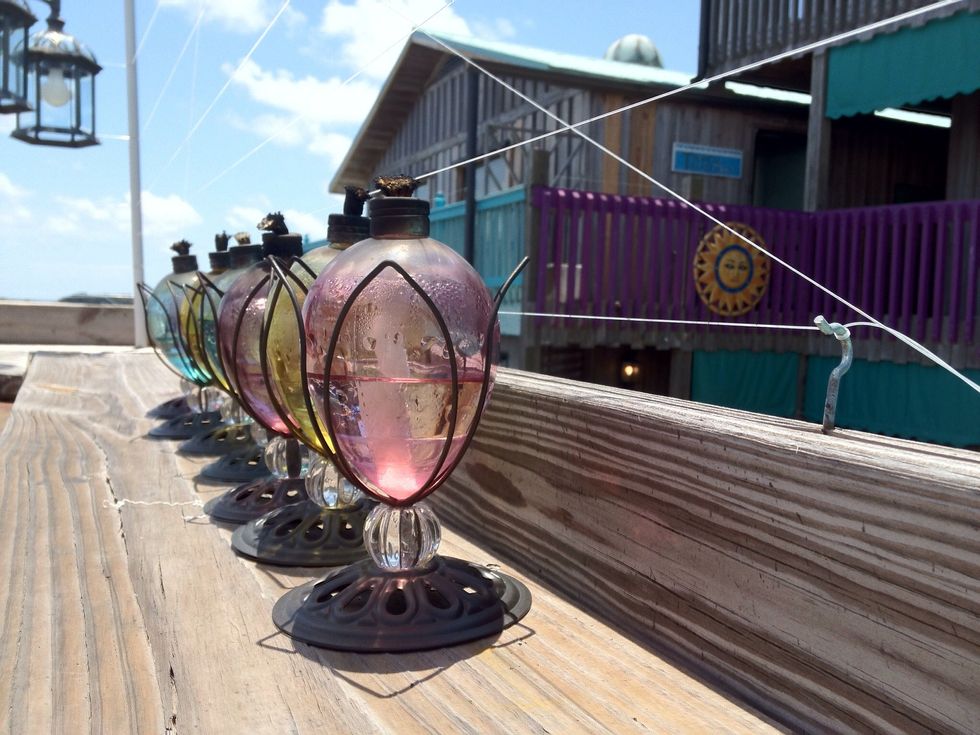 Notice the strung line on the outside deck to discourage the birds...
Back at the landing strip. ... A short runway, so It was a much faster rise. The g's or something like that took us away!!????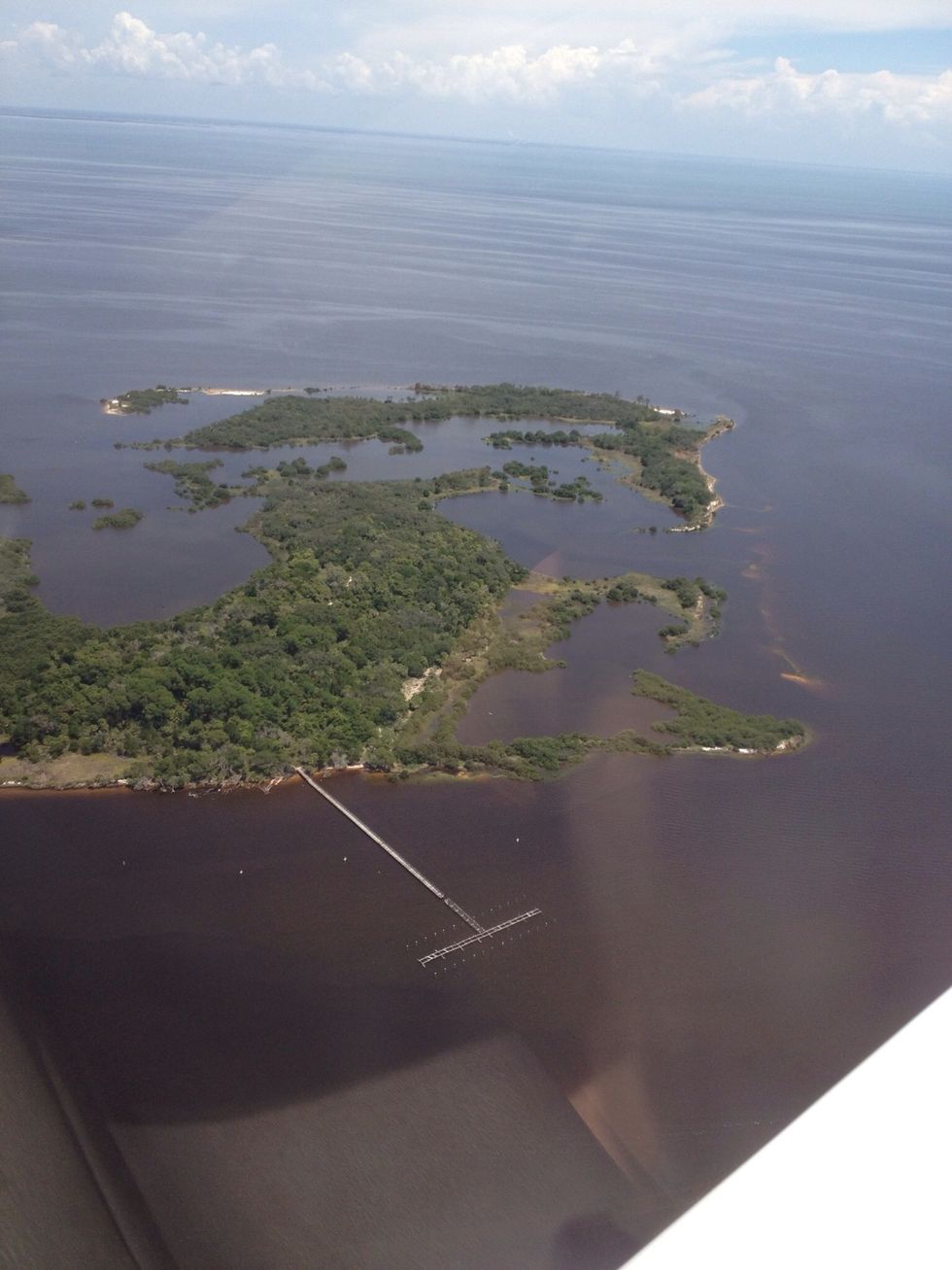 Bye bye Ceder key. Hope to visit again soon. And looking forward to the SEAFOOD FESTIVAL in OCTOBER !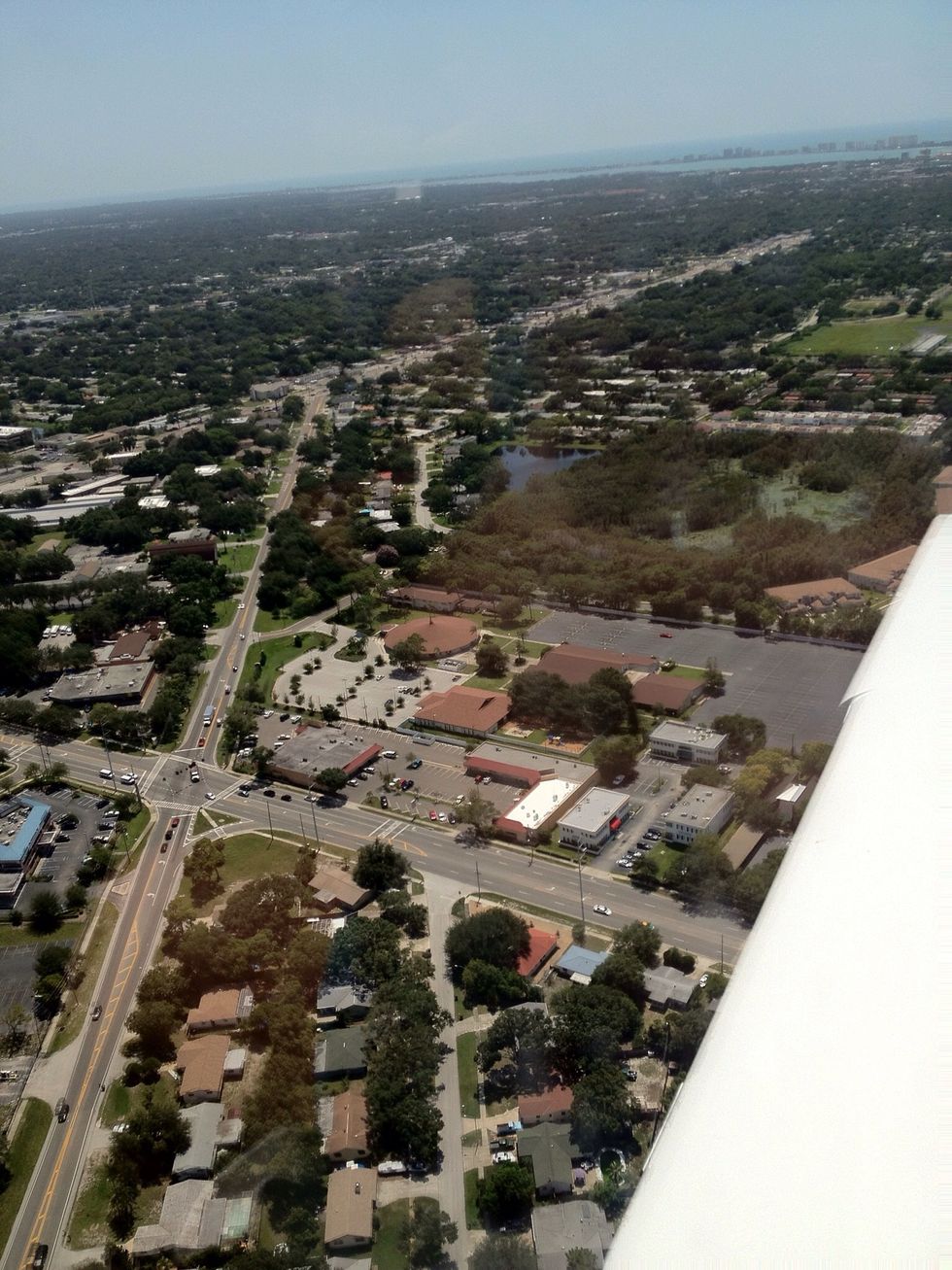 Coming back home.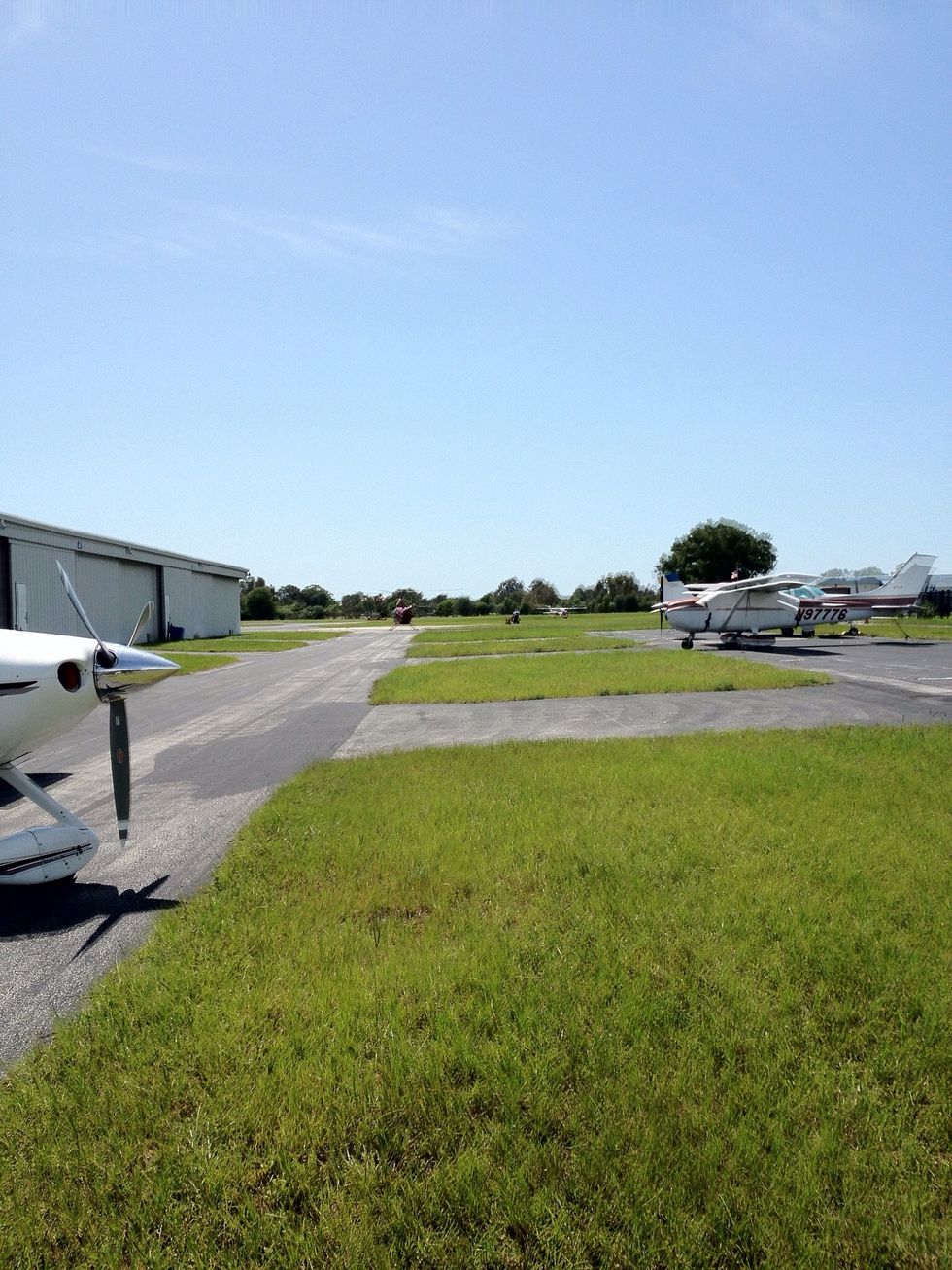 Smoooooth Landing!!!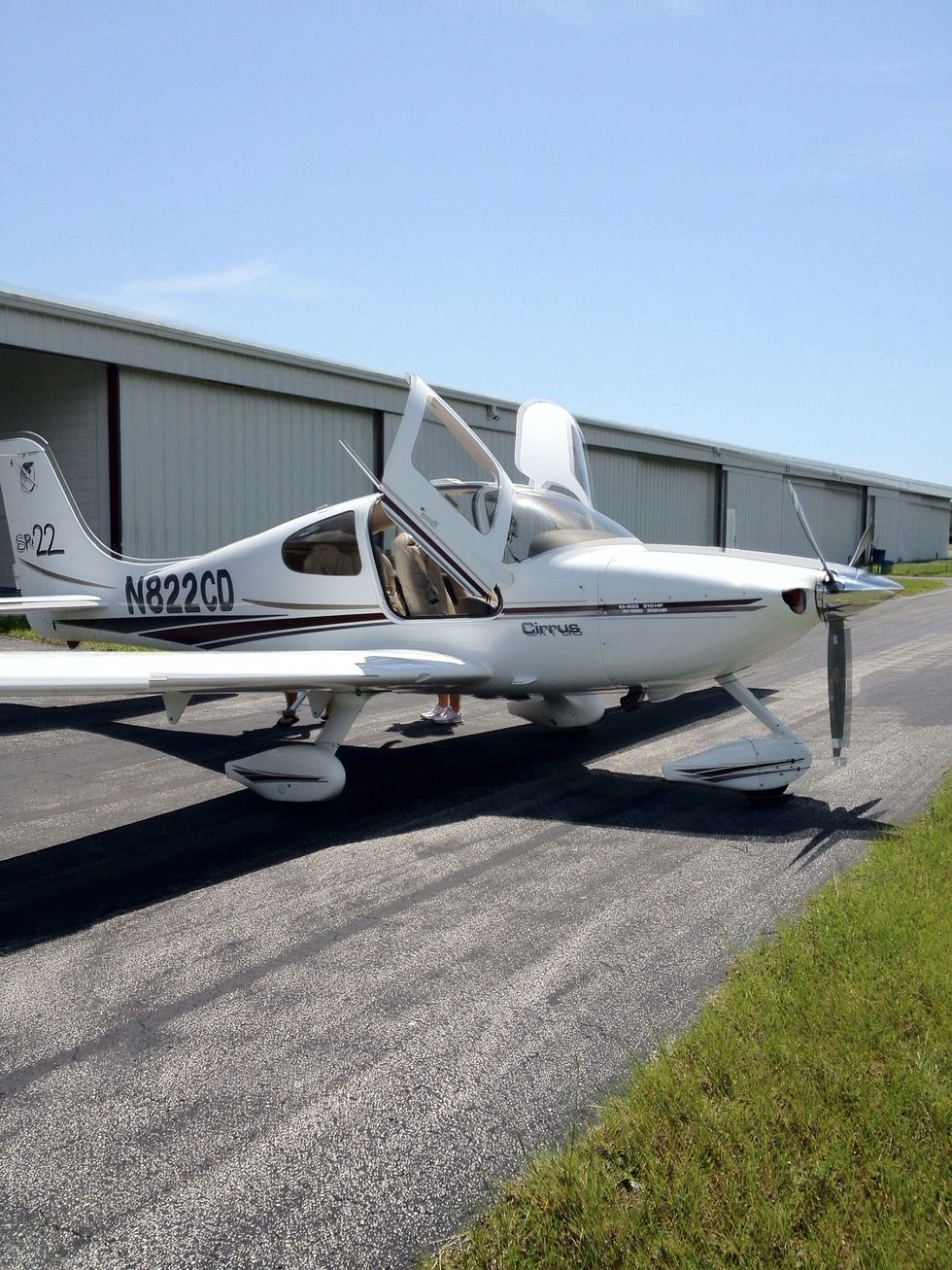 Now the hard part but in the baby back to bed
If there were lines or a little wiggle room it would've been easier but Captain Ron was able to do it!
I REalLY enjoyed my day... So... When DO WE HIT SUNSET in KEY WEST??? And when are you coming to visit me in Alaska??? Thanks guys for a fANtaStIc dAy! :)
A friend that really loves you
Her husband that's a great pilot
A small Cessna
A gorgeous 1st Friday in August
Courage
Plans
Purpose or goal
Flo Mcgee
Recently retired educator--ready to become a full time fun lover of learning. And I have the best 5 grand kids to PLAY with!