Press play on the main menu and then press Create World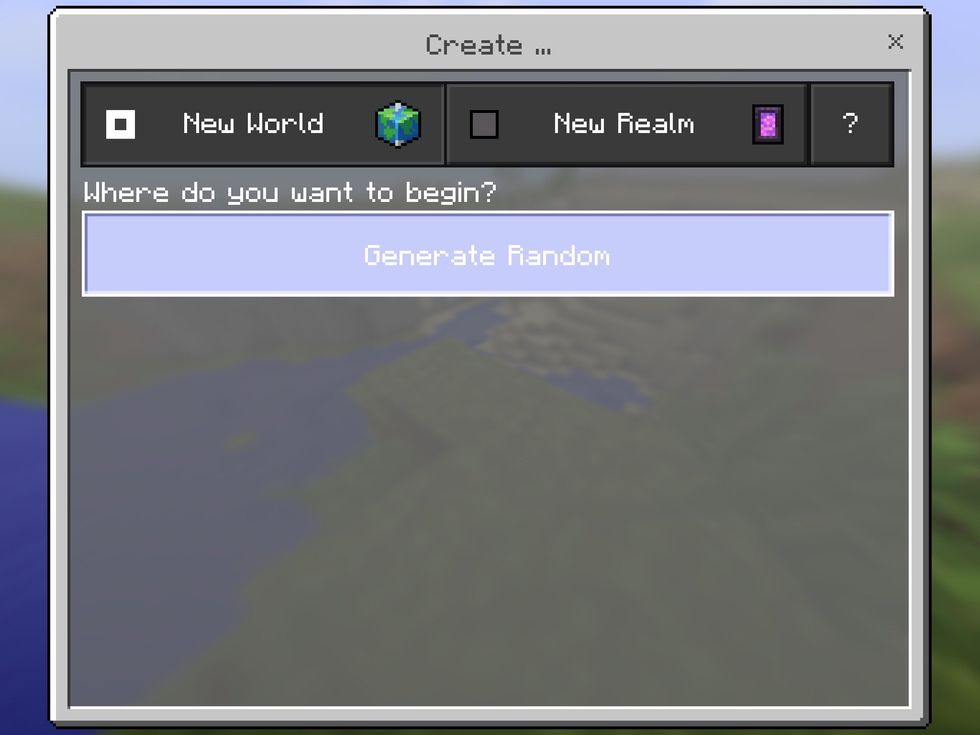 Click Generate Random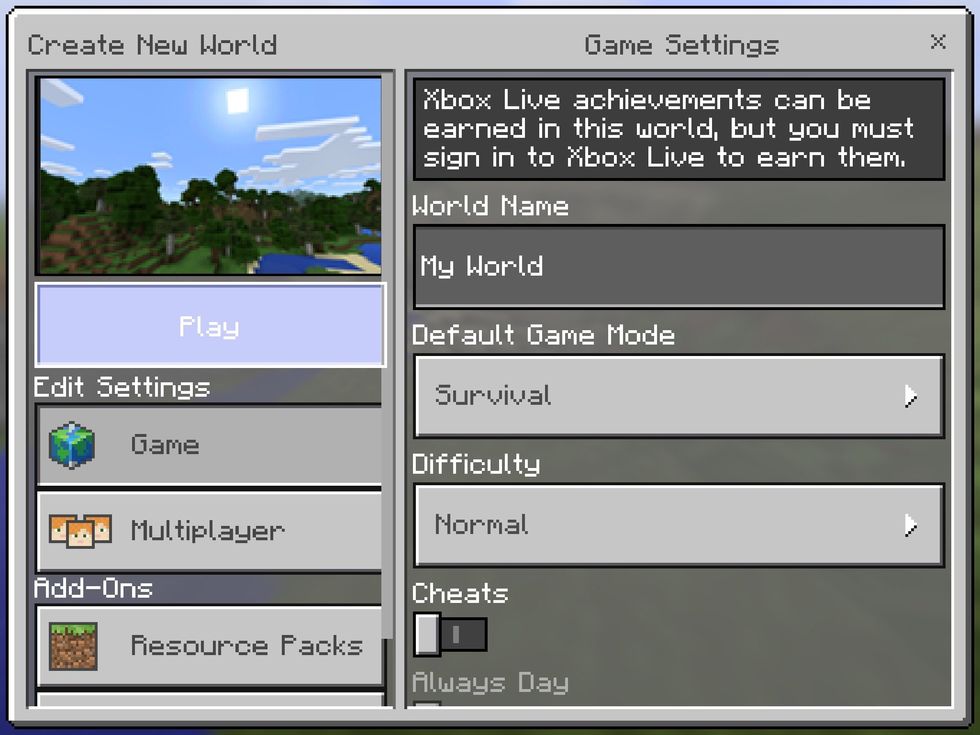 Press Play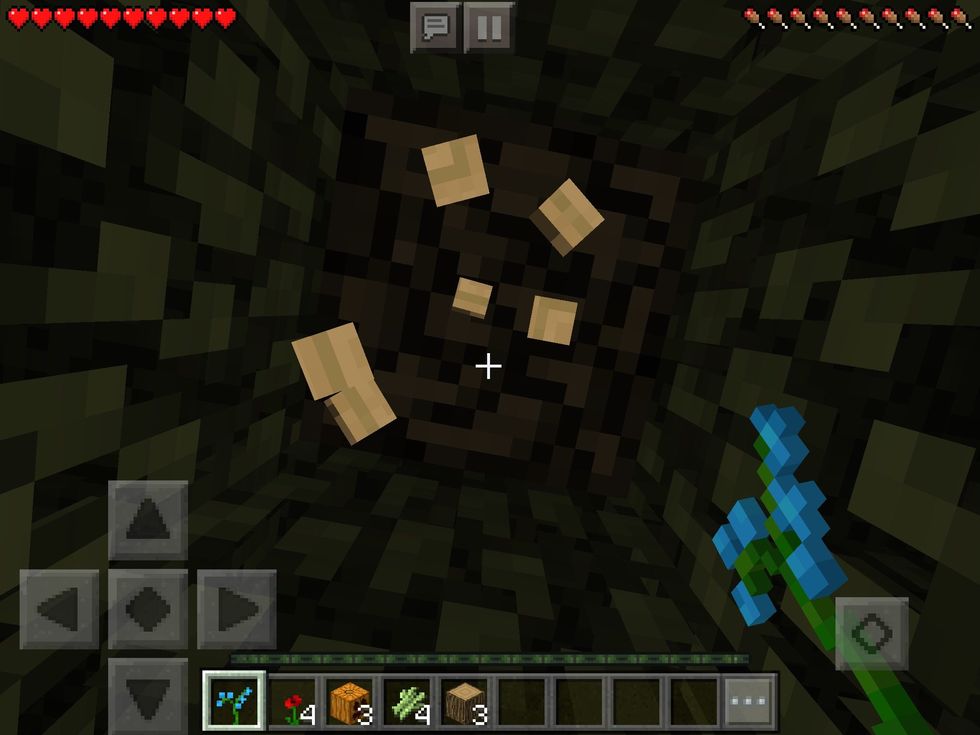 Start By Getting Wood. To collect it you must press and hold it until it begins cracking. Once it disappears you can stop. If you like, collect a few flowers, pumpkins and sugar cane.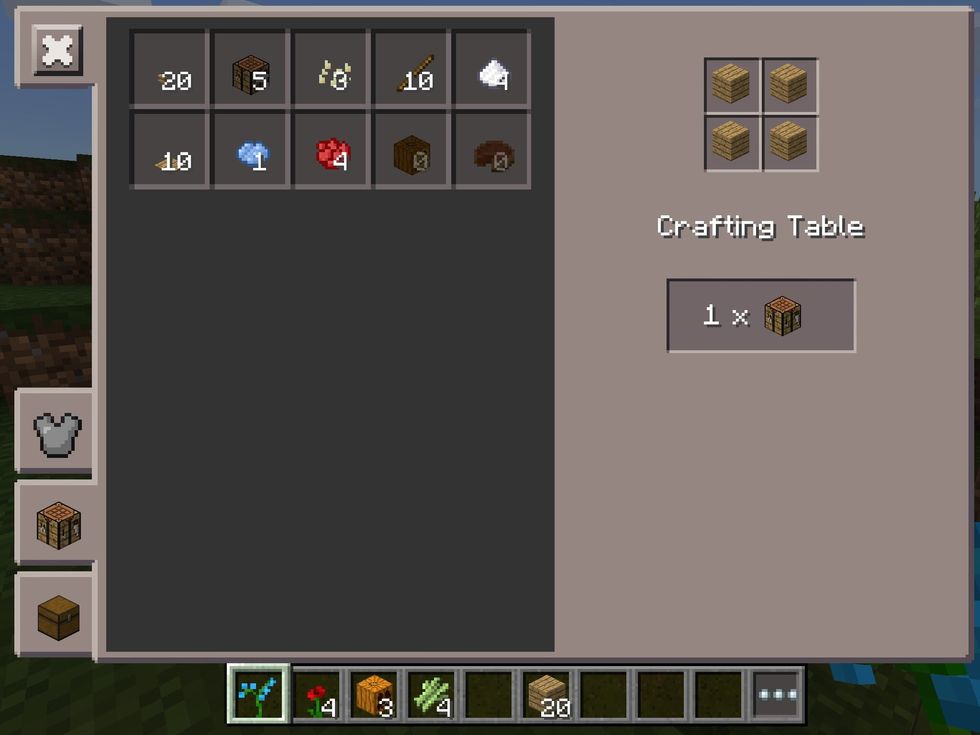 Press the three dots at the end of your hotbar and press the brown block. Click the same icon that says x1.
Create Sticks And Make A Wooden Pickaxe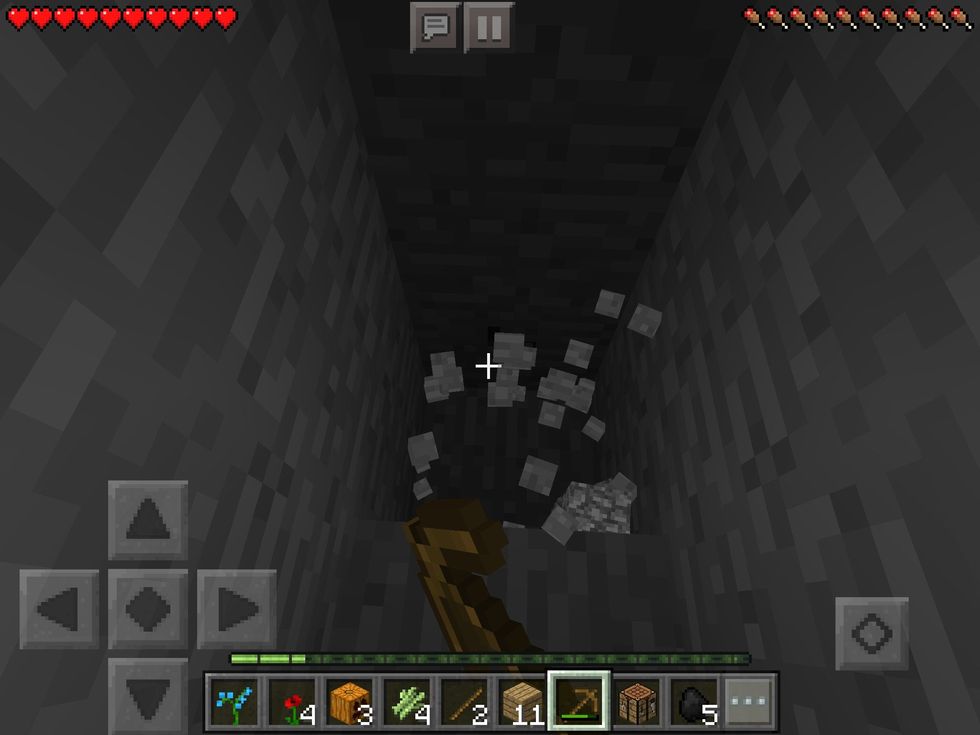 Mine Some Stone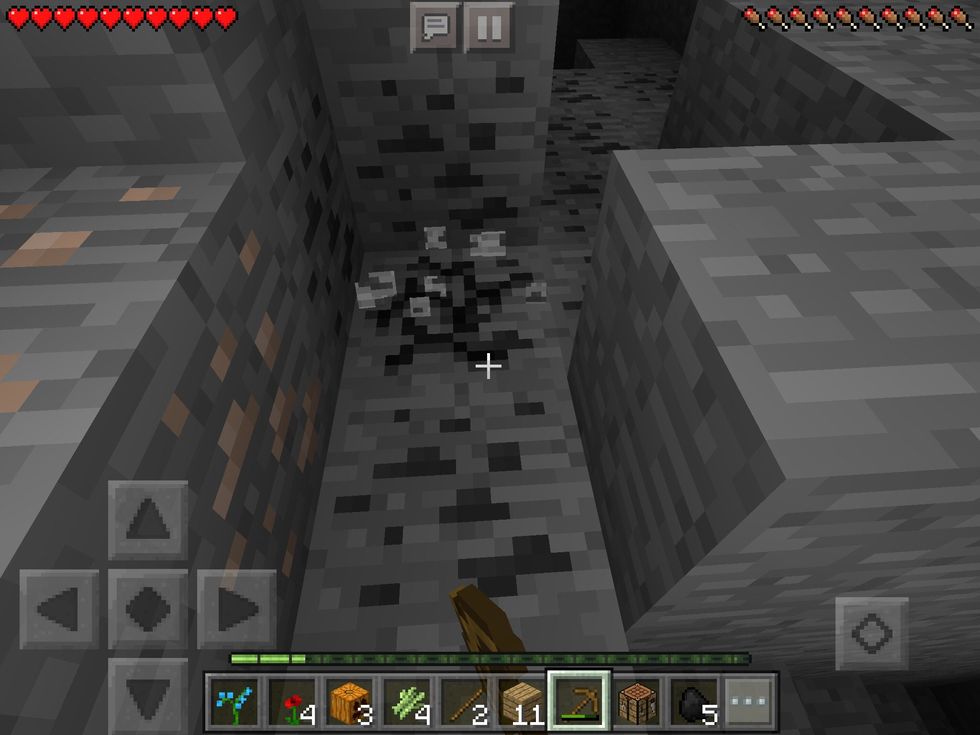 Mine Some Coal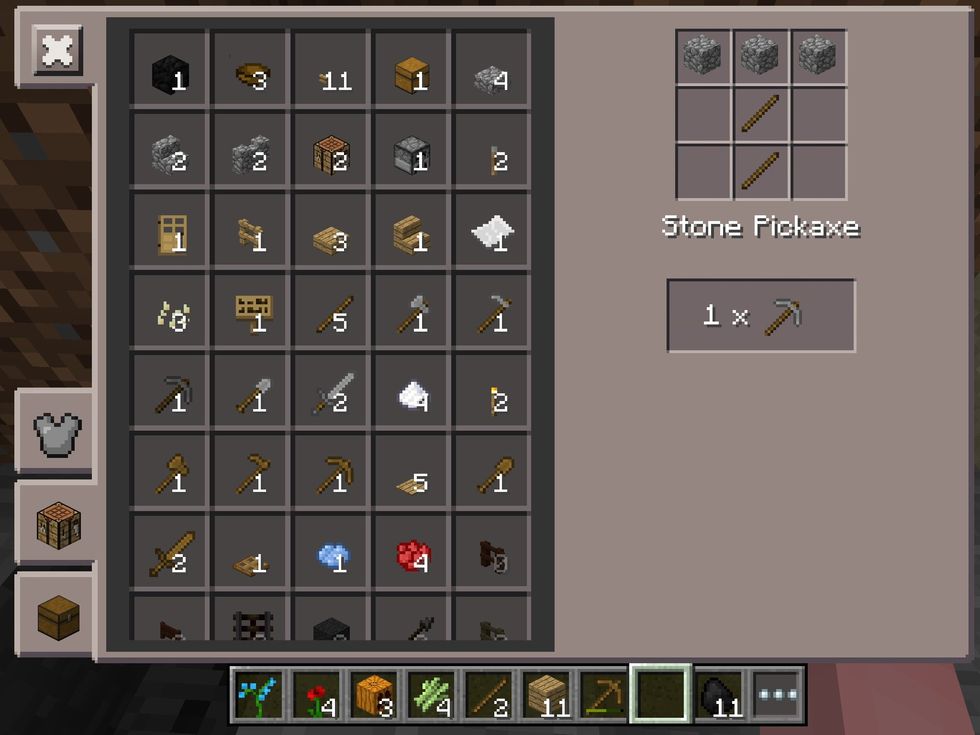 Create A Stone Pickaxe with 3 pieces of stone and 2 sticks.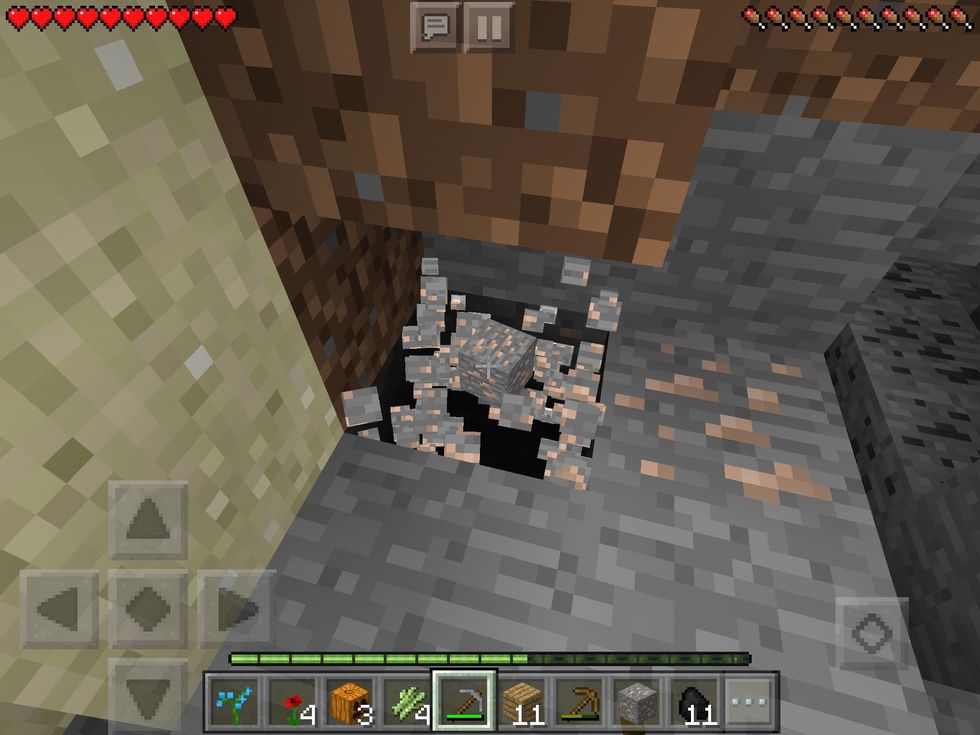 Mine Some Iron Ore
Smelt The Ore In A Furnace Made From Cobblestone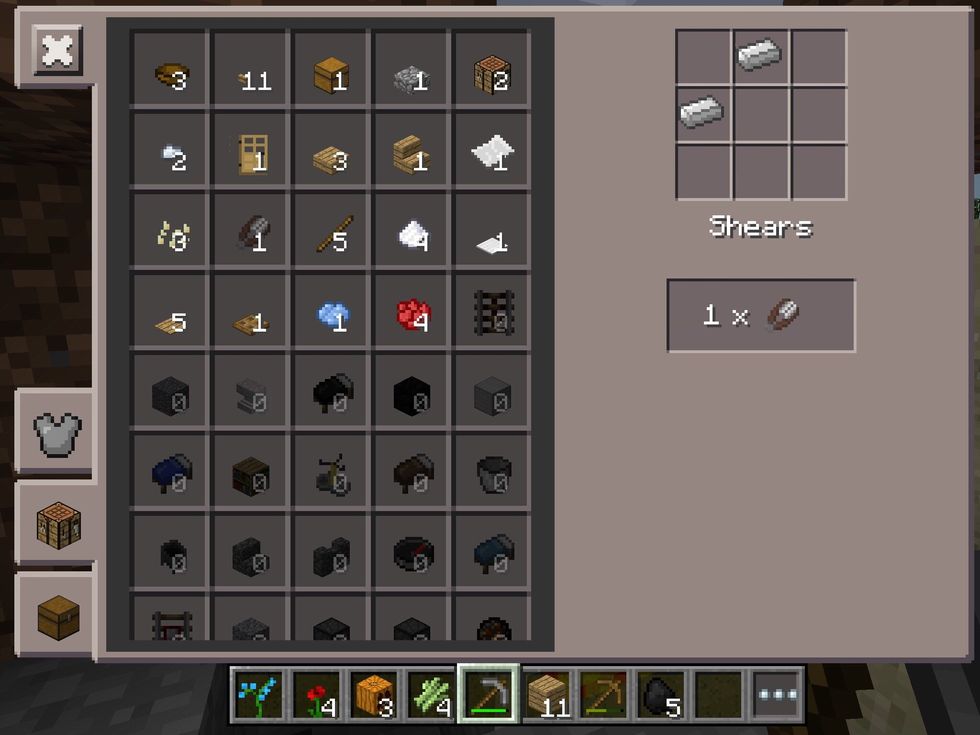 Craft Shears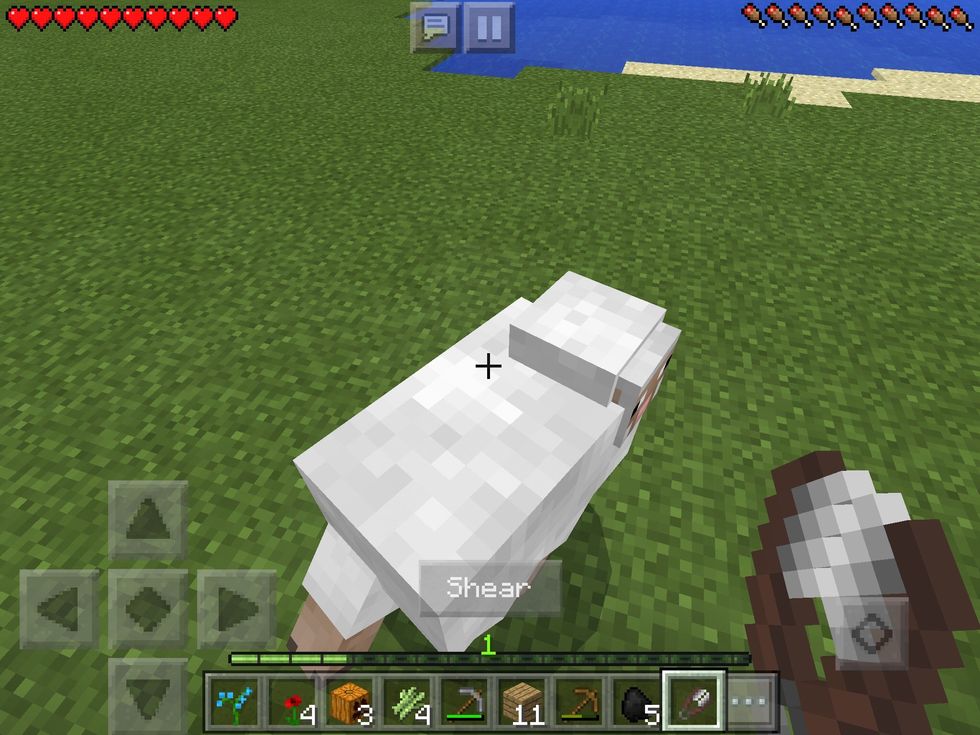 Shear A Sheep Until You Have 3 Pieces Of Wool
Craft A Bed With The Wool and 3 Wooden Planks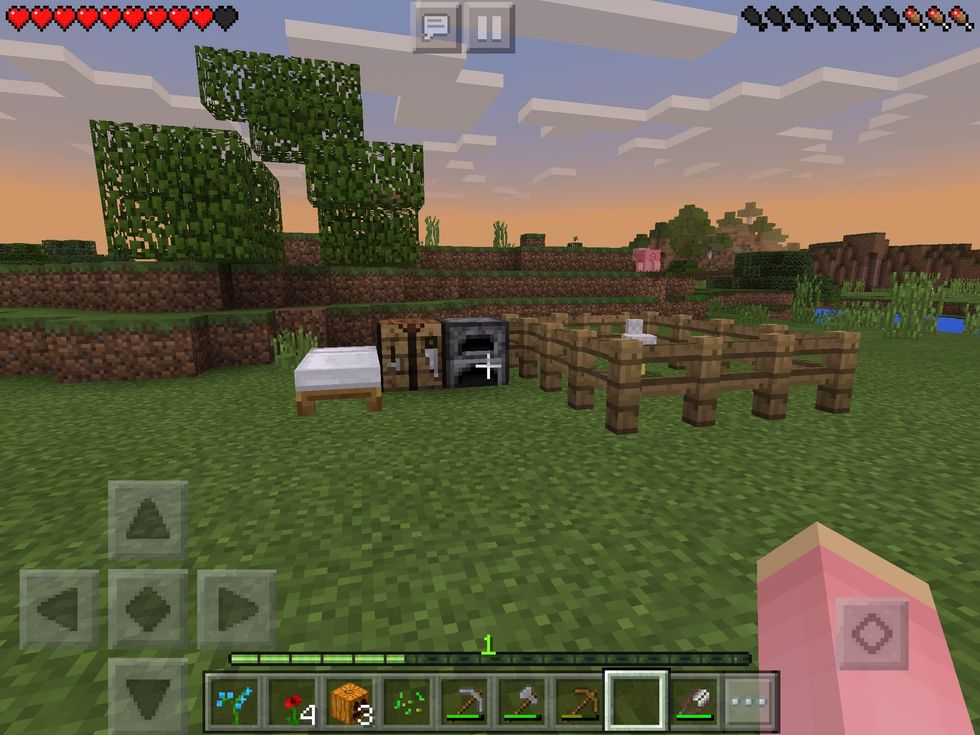 Set Up Your Base (However You Like)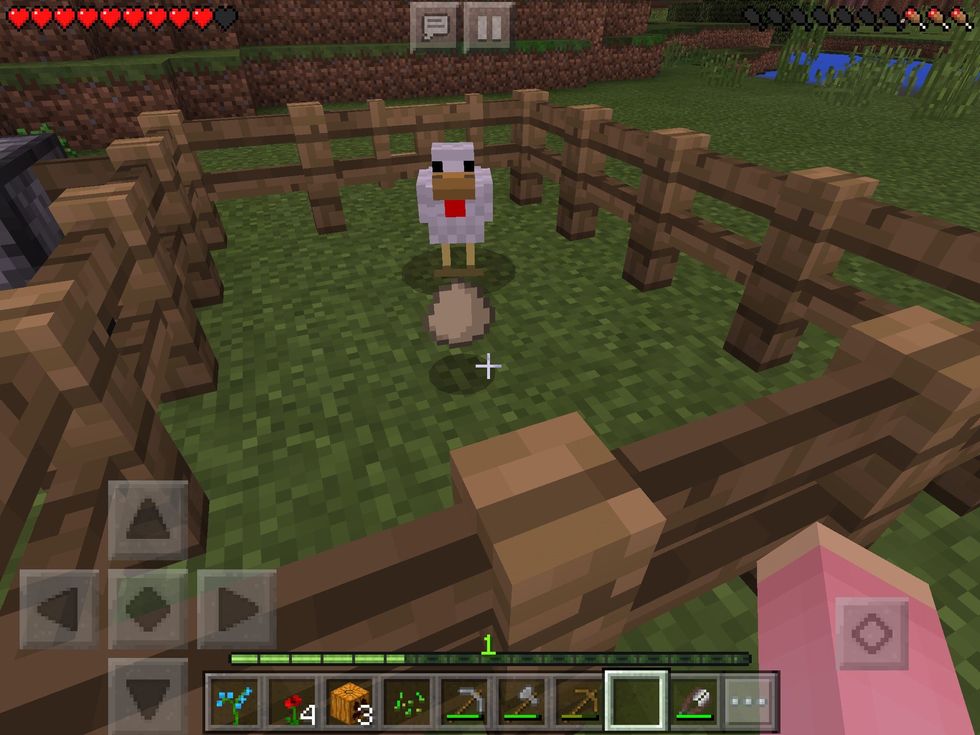 Collect Food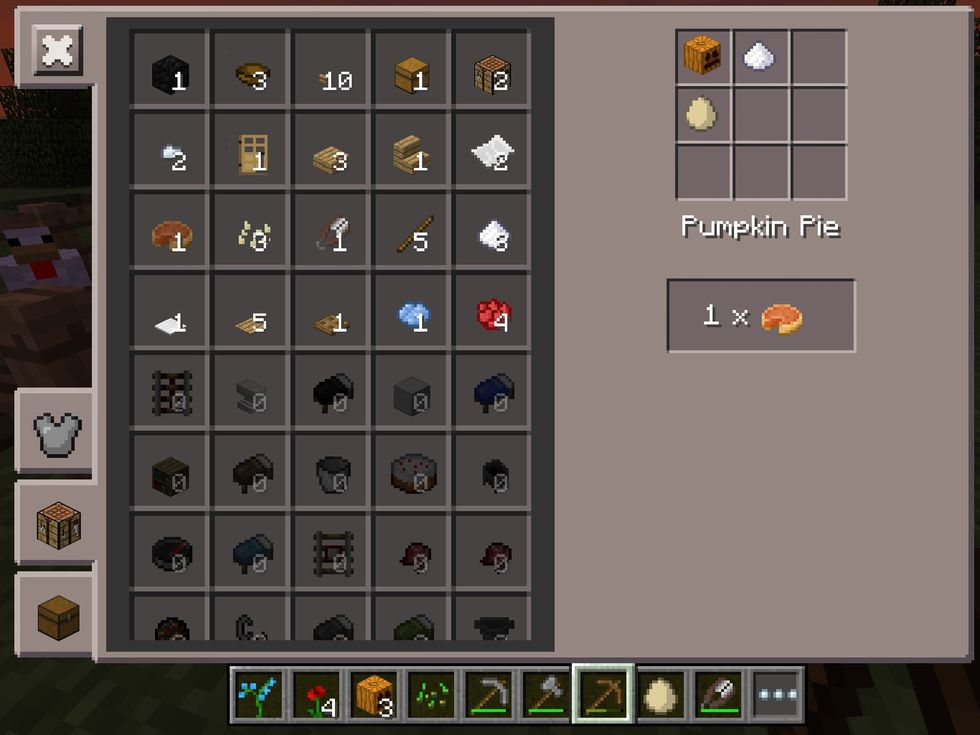 Craft Food (If Needed)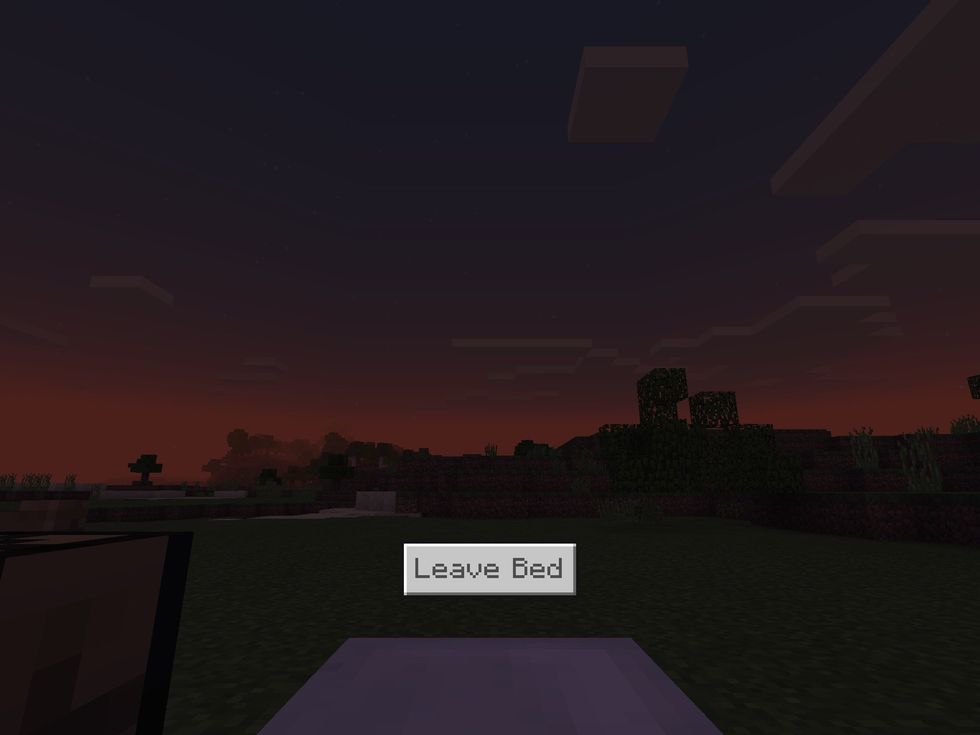 Tap your bed to have a nice relaxing Sleep In Your Bed Before The Monsters Come Out.
Good Morning! You have survived your first night!
An iPad/PC/Phone With The App Minecraft