This is in response to a request for free photo editing apps. Here's how free apps work. App developers want us to buy their apps--this is understandable. But first, they need us to know about them.
In order to get known, they need to find a way to advertise or...the best way...by word of mouth. (Obviously, Apple doesn't suffer this dilemma). To get the word going, apps are often free.
Also, if the app has been around for awhile, but sales have been slow, they might make it free for a limited time. So, how do you find these free apps?
Go to the App Store and download Apps Gone Free. This app is absolutely awesome. The staff of this app reviews apps daily that are free for a limited time.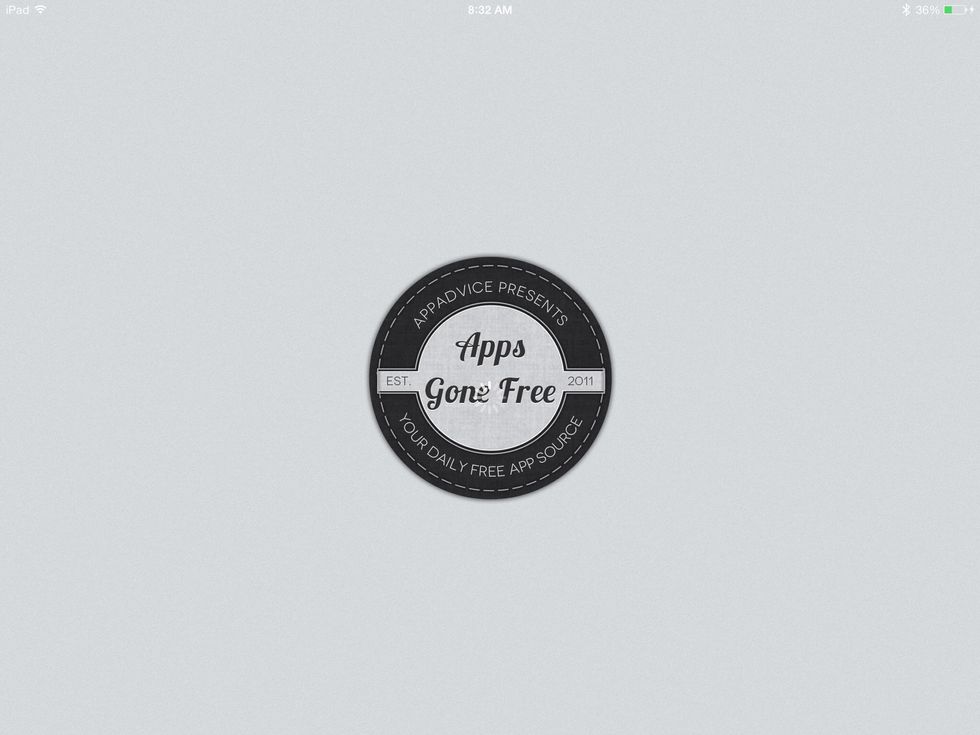 Sometimes the apps are only free for a single day. You get a notice every day to see which apps are currently free. They are 100% free. There are two strings attached, which are no big deal.
String 1: The developers would like you to rate their app. Understandable. This builds confidence in an app. Apps that have no ratings are not likely to be purchased in the App store, right?
String 2: Called "App Bump." Do you have an app that you absolutey LOVE? Submit this to the staff at Apps Gone Free. They will contact the developer to see if they will offer their app free for a day.
You do not HAVE to do string #2, it's just a courtesy/community thing. (Personally, I haven't even done it yet. Bad me.) I have owned this app for about 1 year. It's amazing.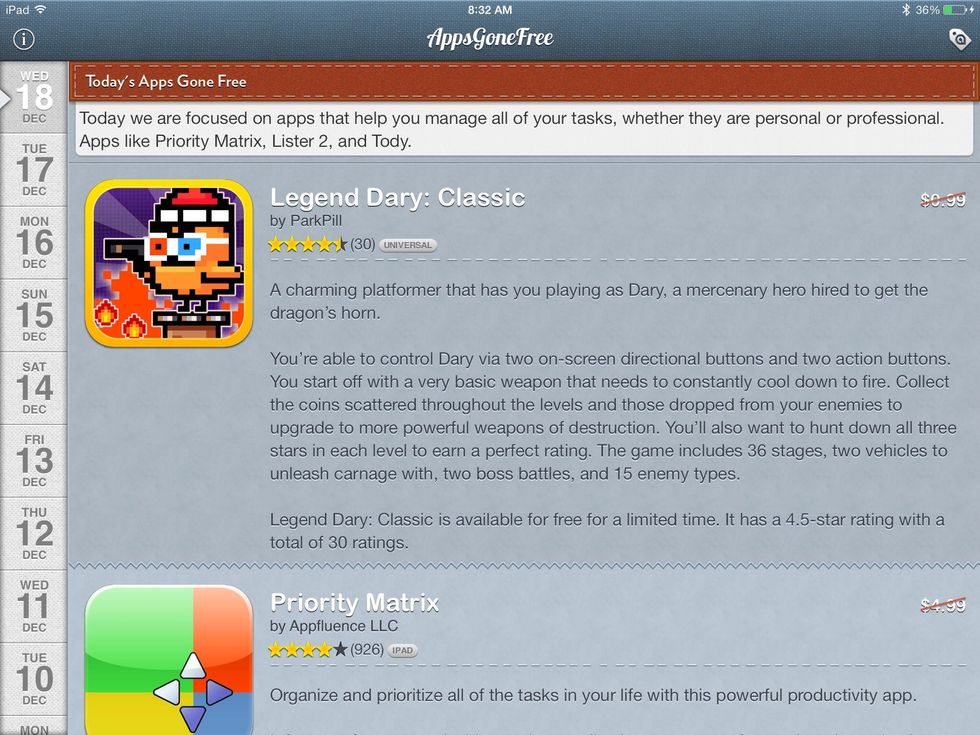 Here's what you see inside the app. Daily, you get a notification that "Your apps are ready." About 8-10 new apps are listed daily. You can see the price is crossed out.
Once you see an app you like, just tap the app icon to go to the app store. Double check the price to make sure it is free. Read existing review, and then just tap to purchase like any other app.
I like this app because there is no obnoxious advertising or bugging me to rate apps any more than other apps. And it's fun. I get excited to see the new apps daily. I have seen $20 apps go free.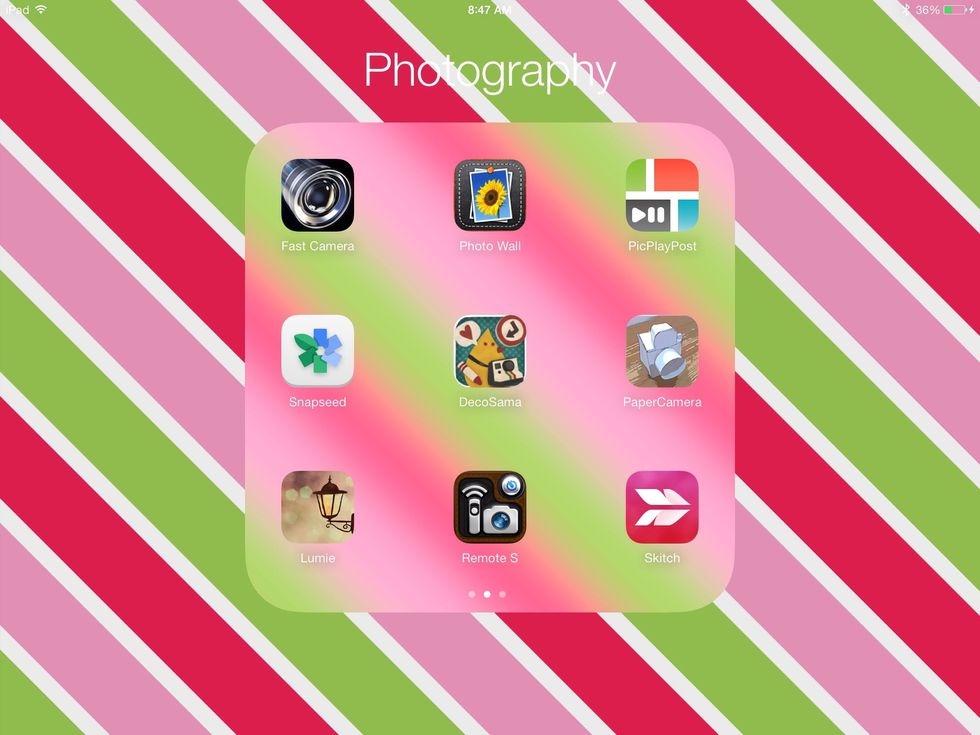 Here is just a sample of the photo apps I have. I have only paid for probably iPhoto. The rest have come from Apps Gone Free. I have 3 pages of photo apps thanks to this fun app. Hope that helps!
iPad (not sure if this works for any other tablet)
Internet connection