You can use this method on any fruit, I used strawberries. This method insures great taste with out being too sugary!
24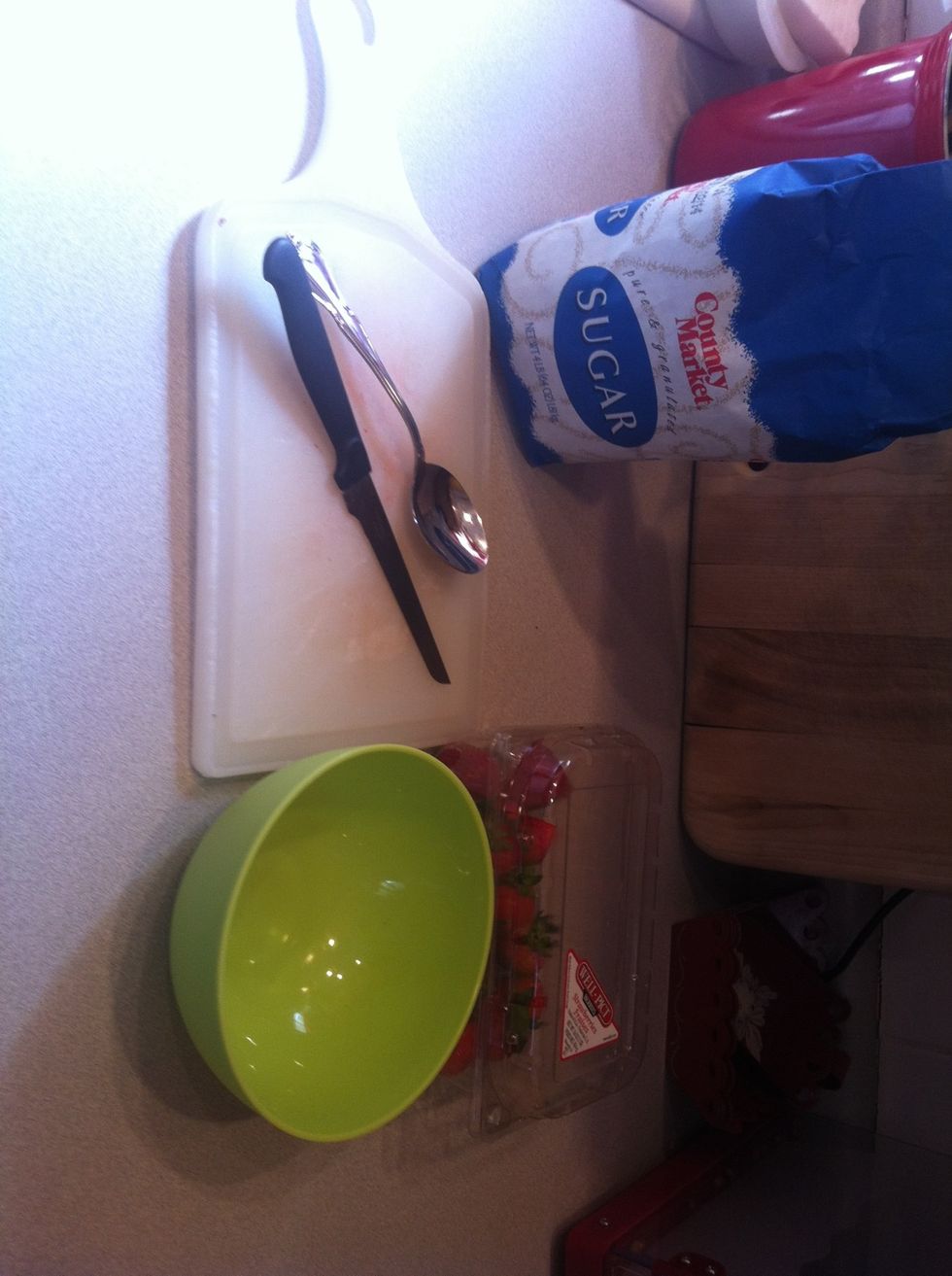 Your Supplies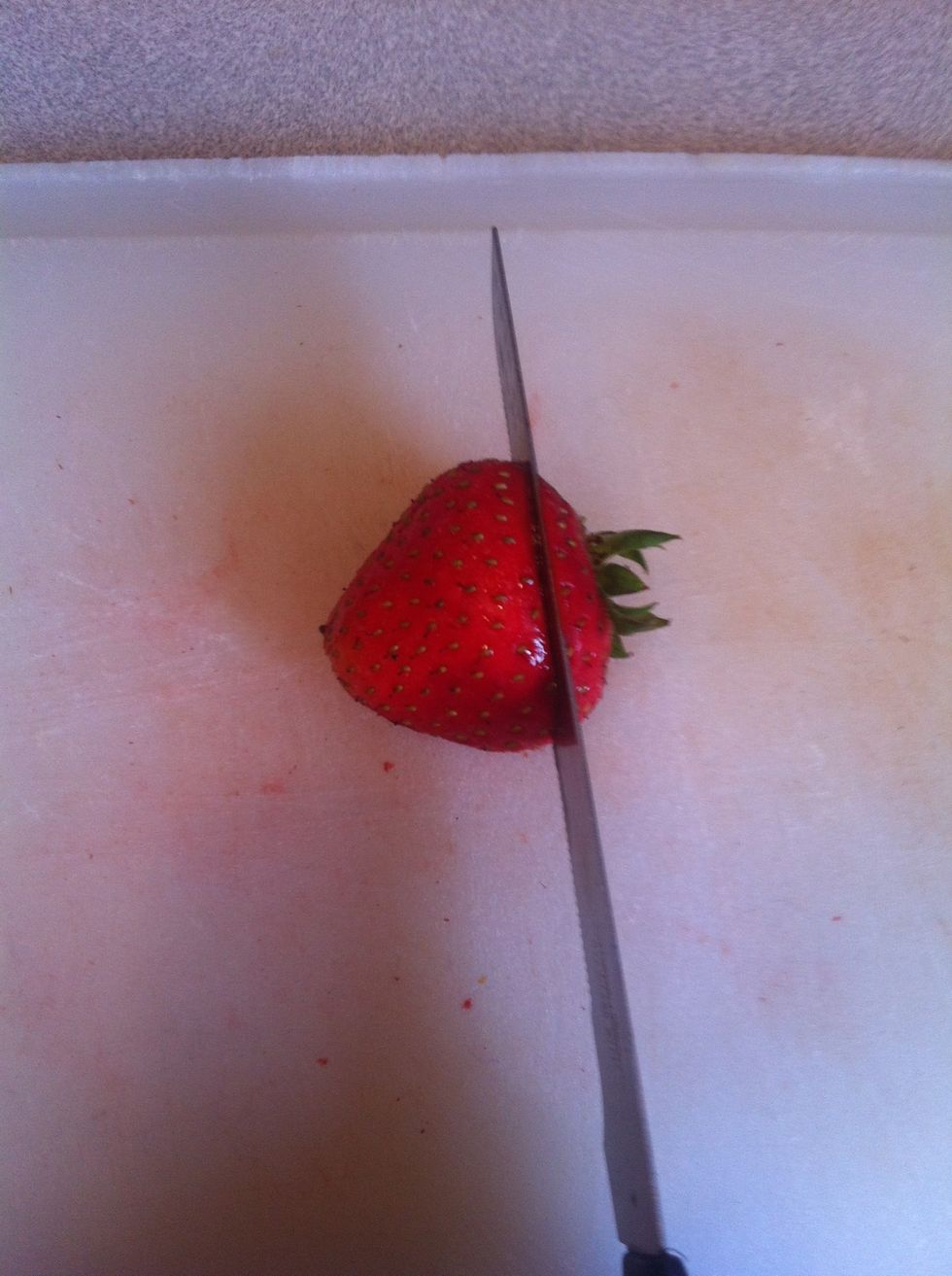 Cut the tops off strawberries.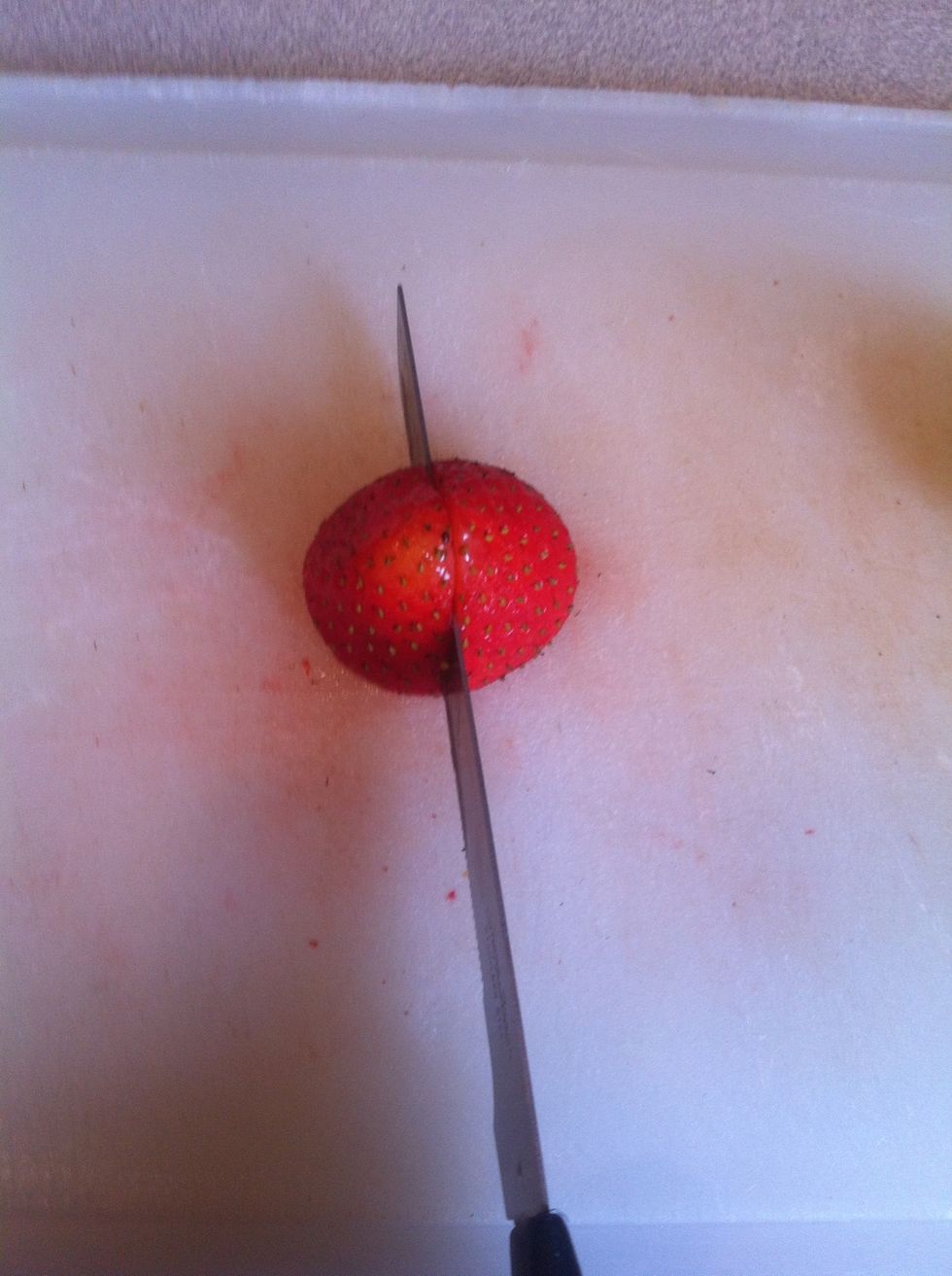 Then cut them in half.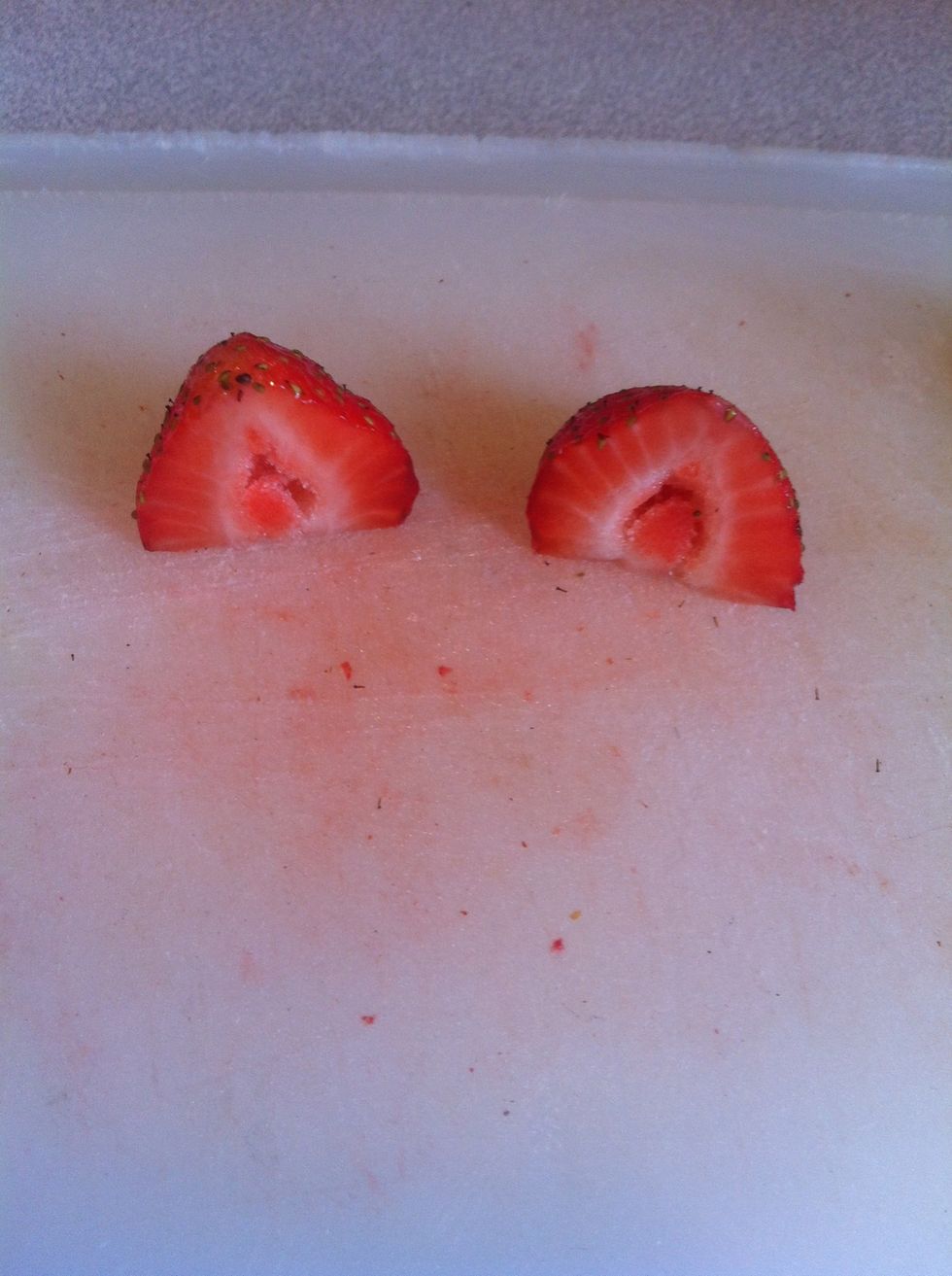 Like so.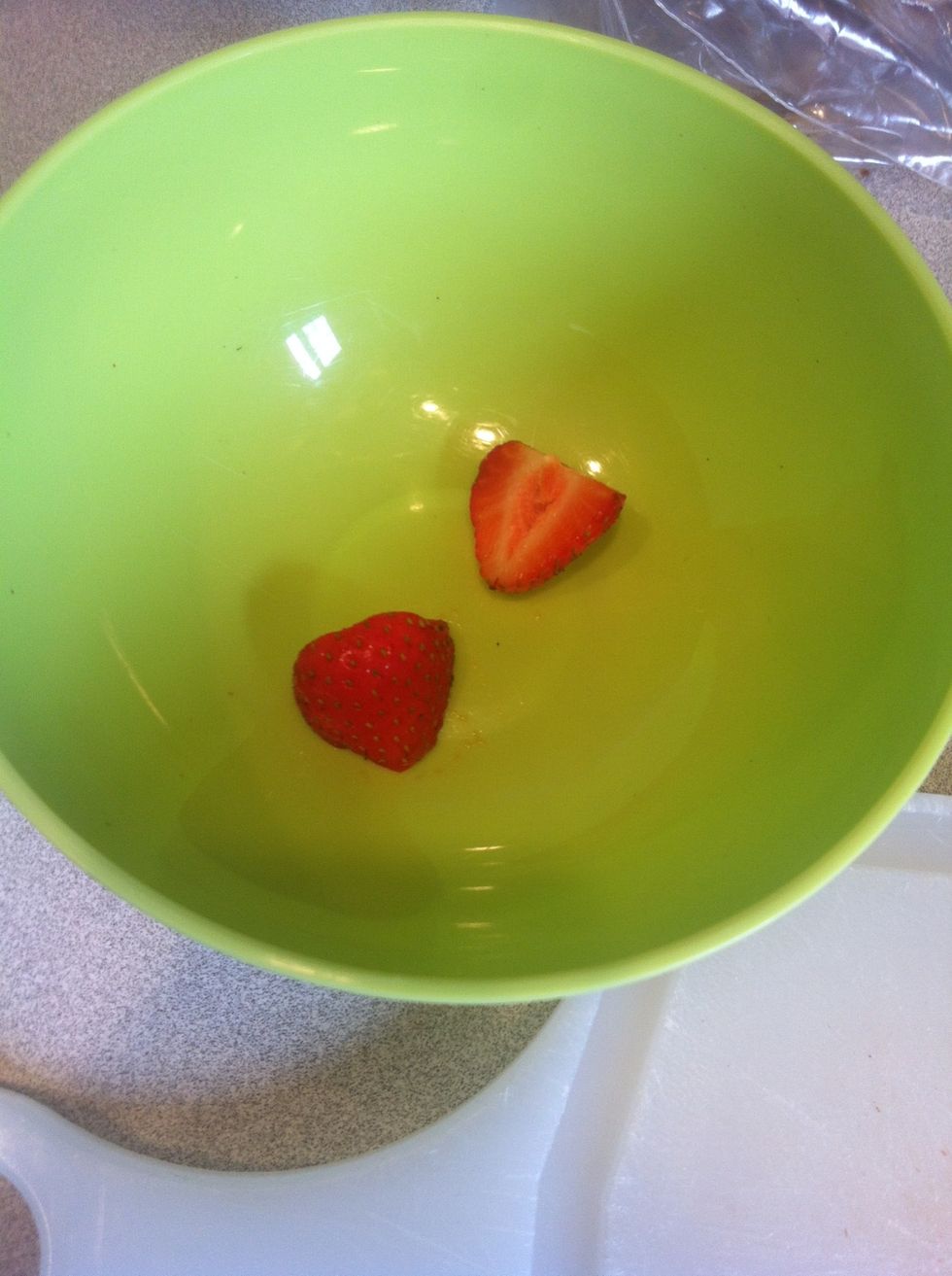 Put your strawberries in bowl.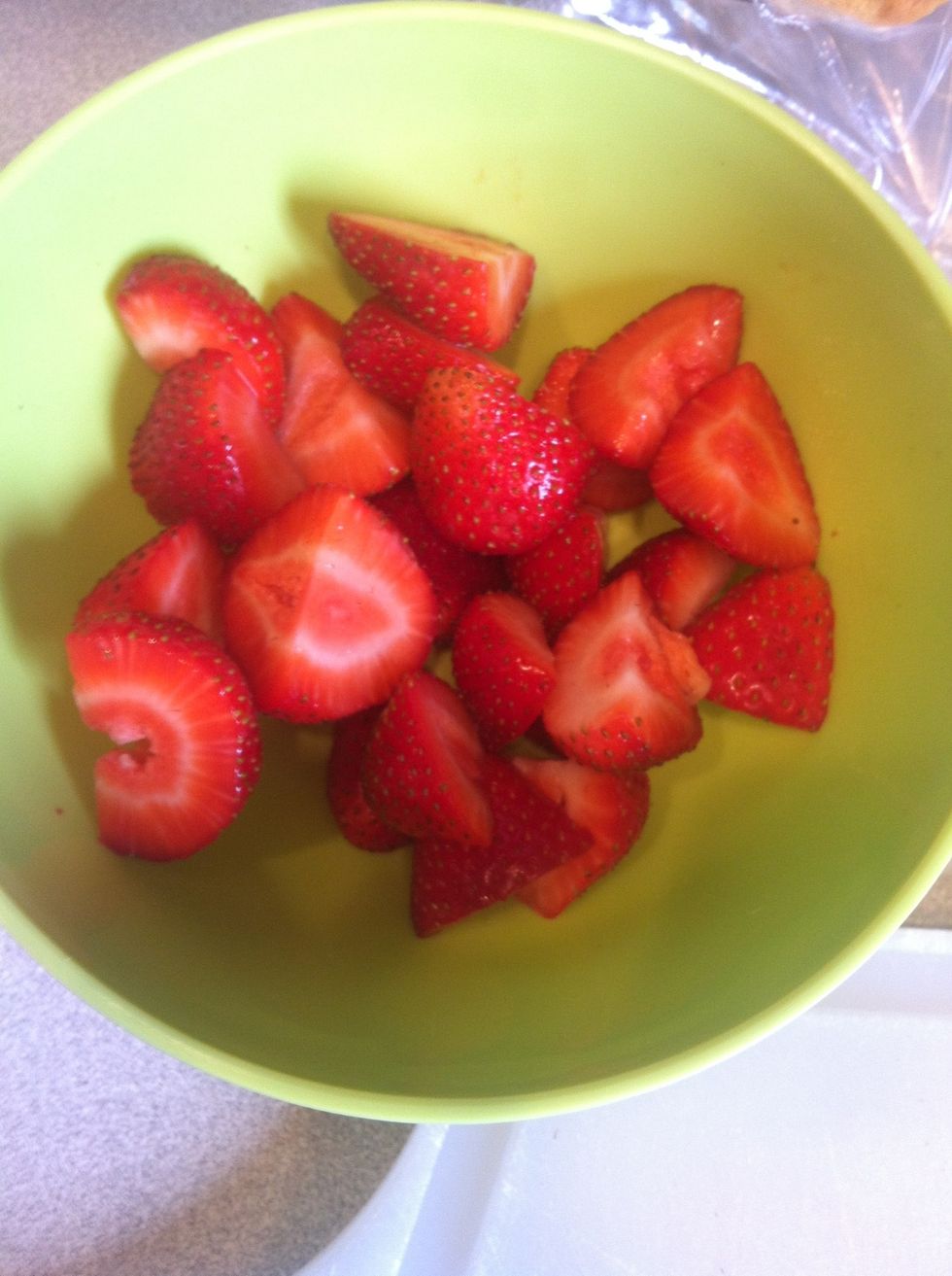 Keep at it until you have the amount you want.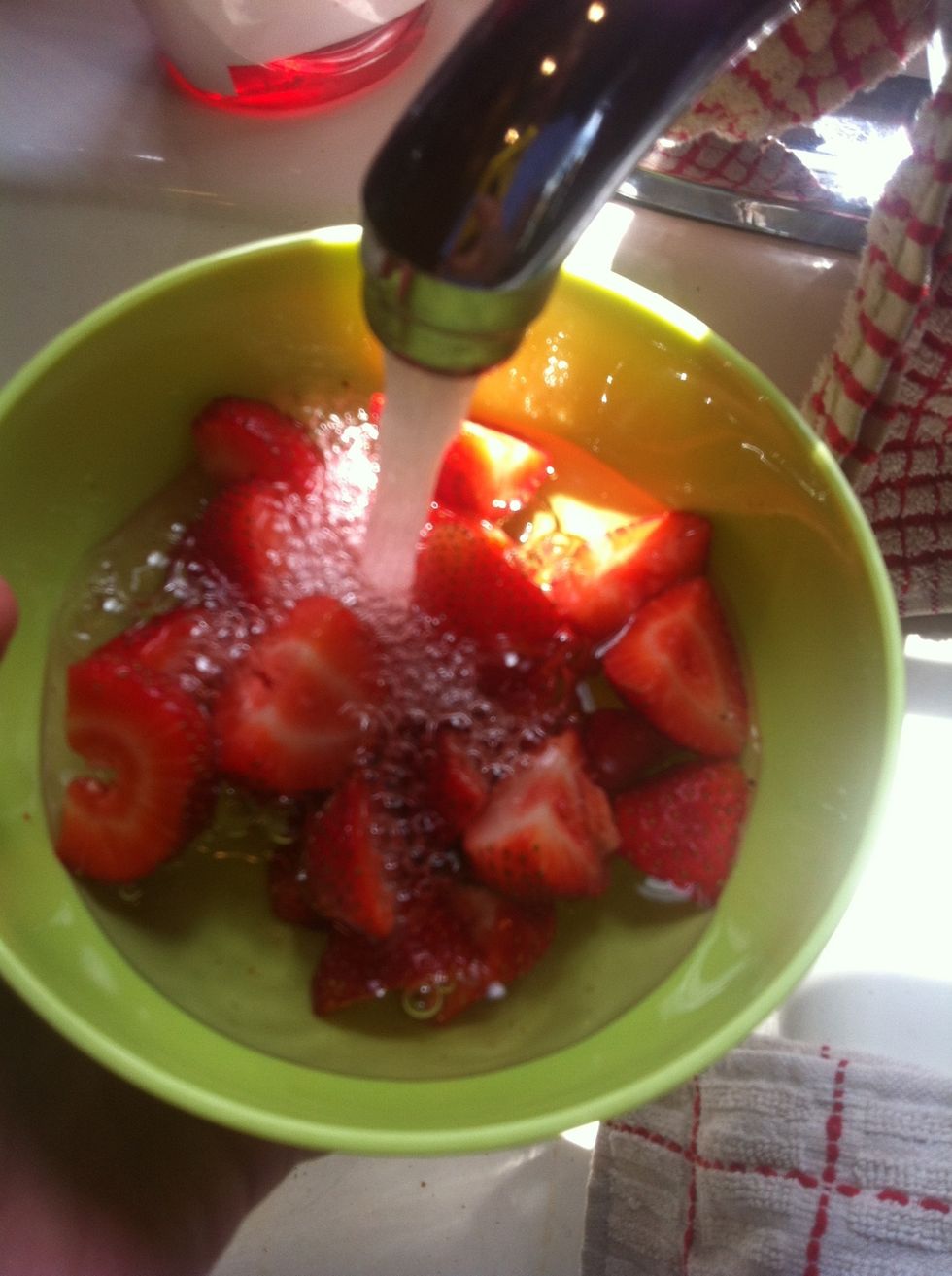 Fill the strawberry bowl until it is almost full.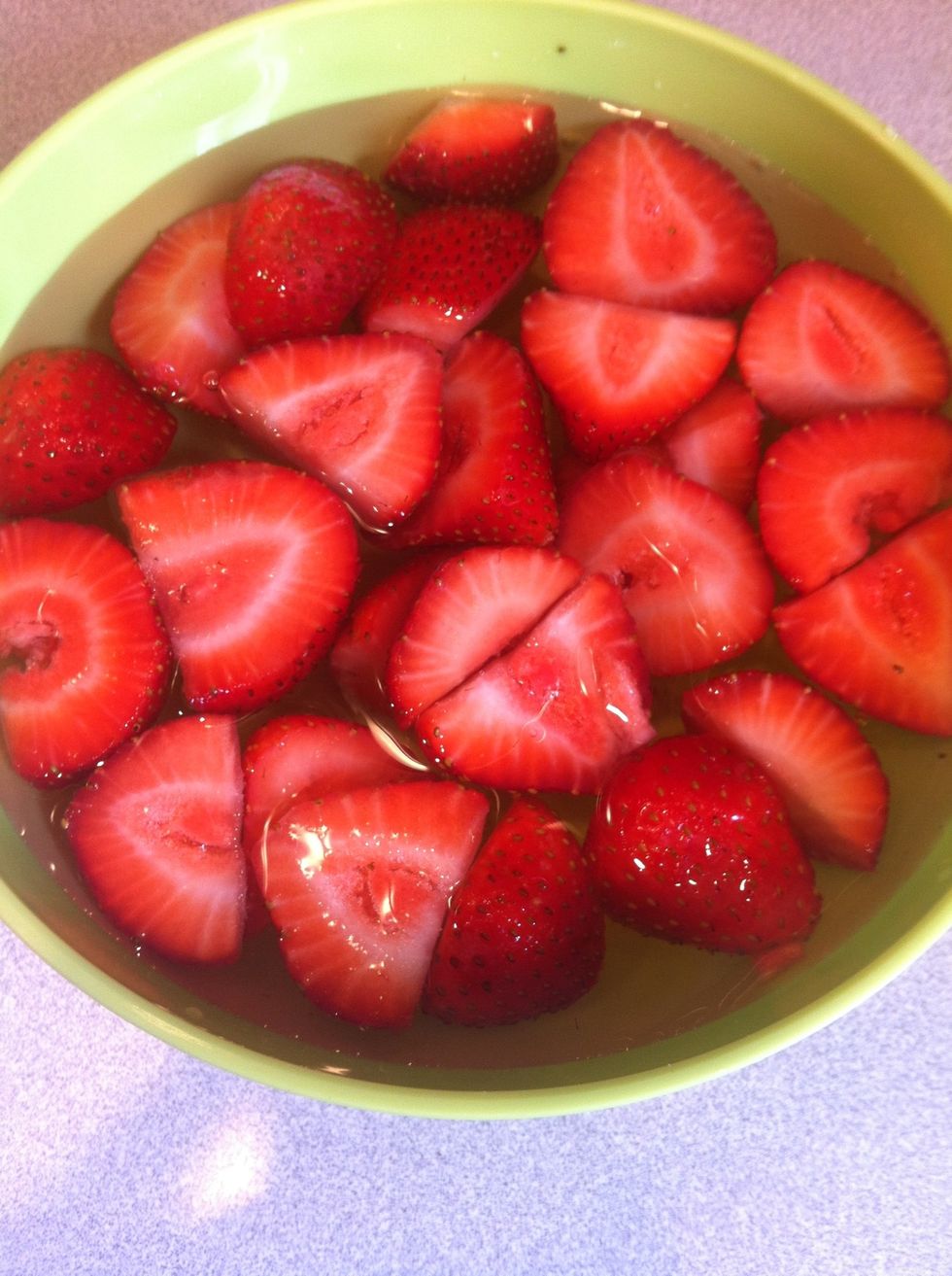 Like so.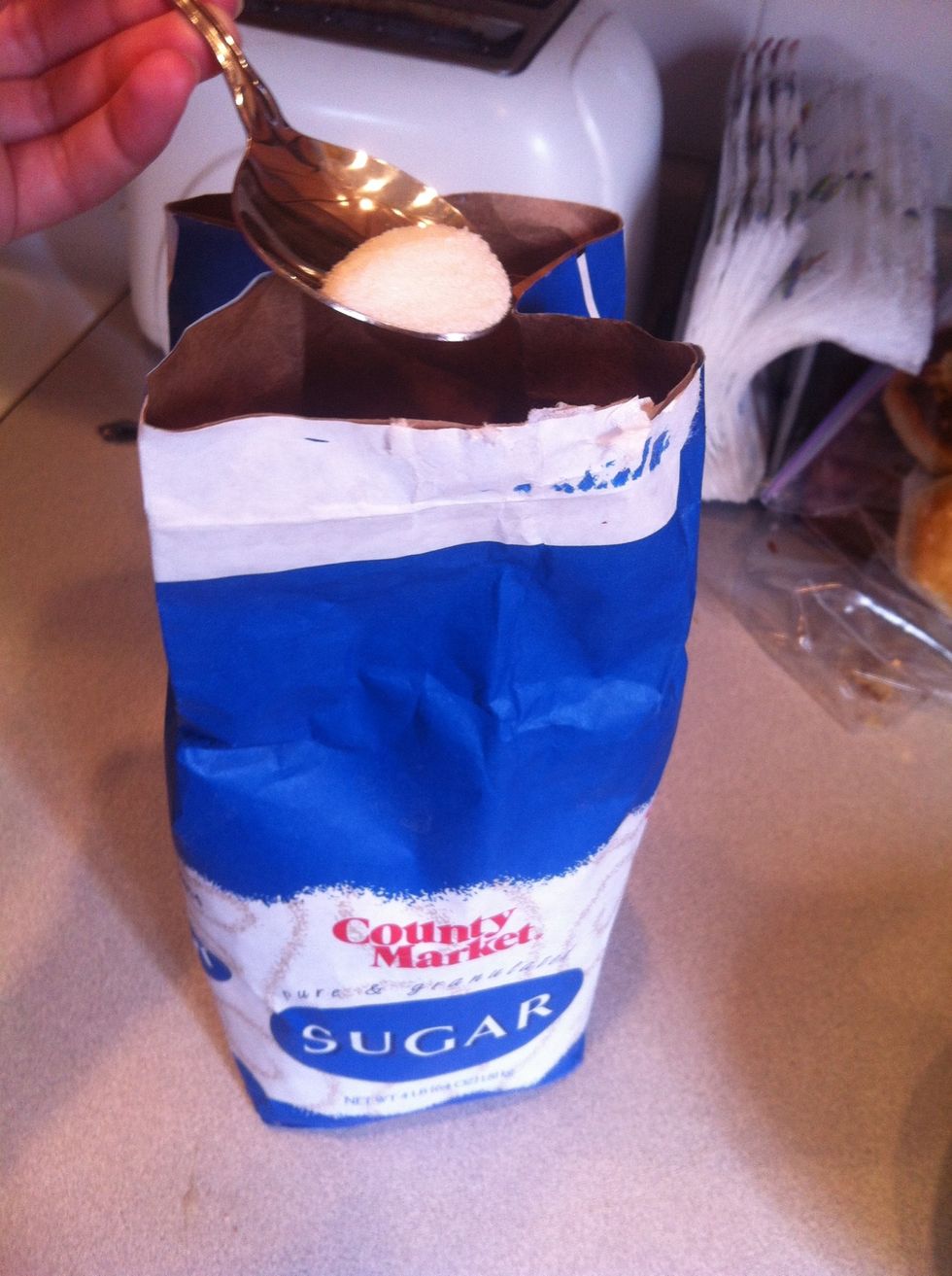 Get a half-tablespoon.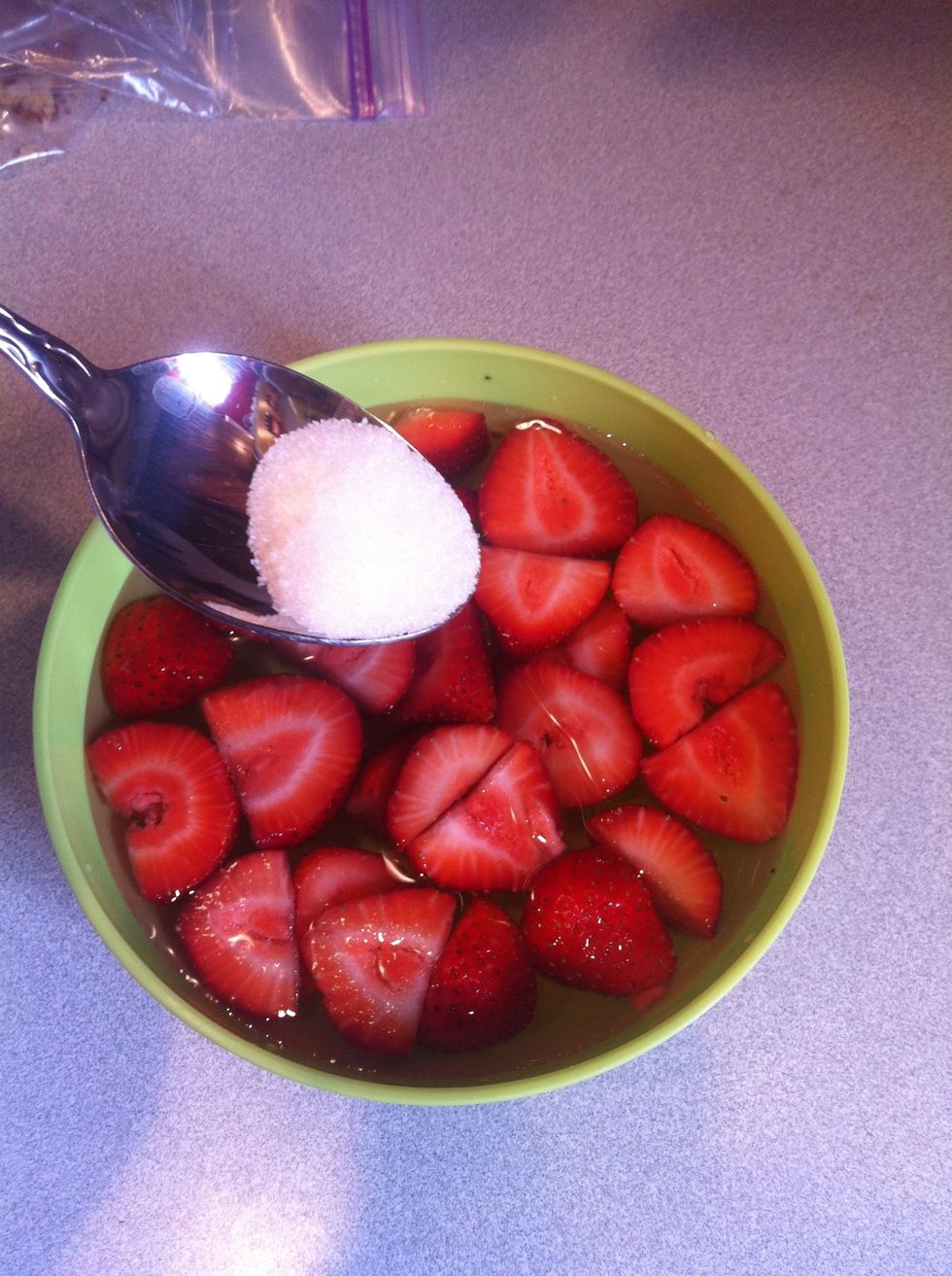 Add the sugar to the bowl of water and strawberries.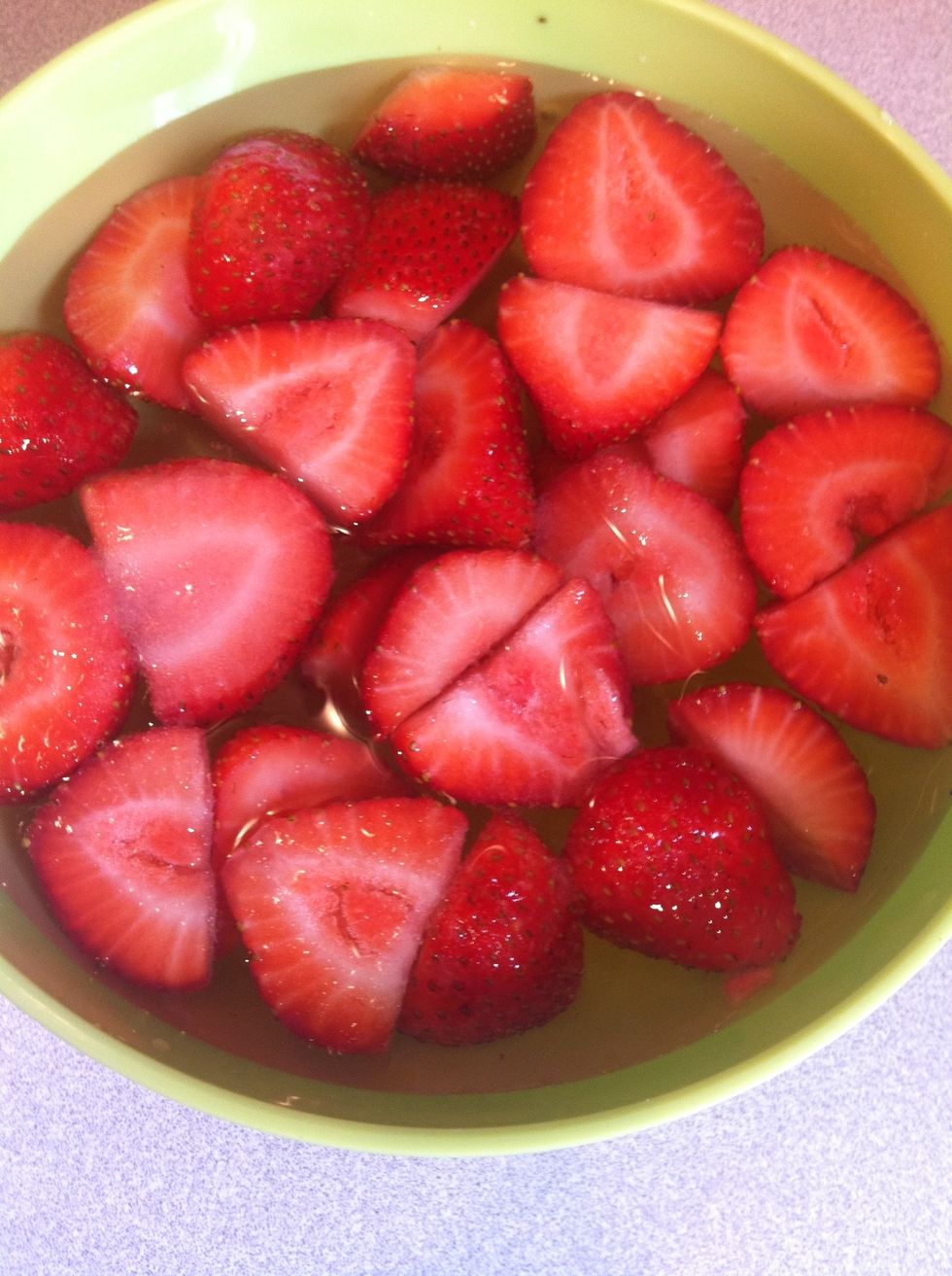 Like so.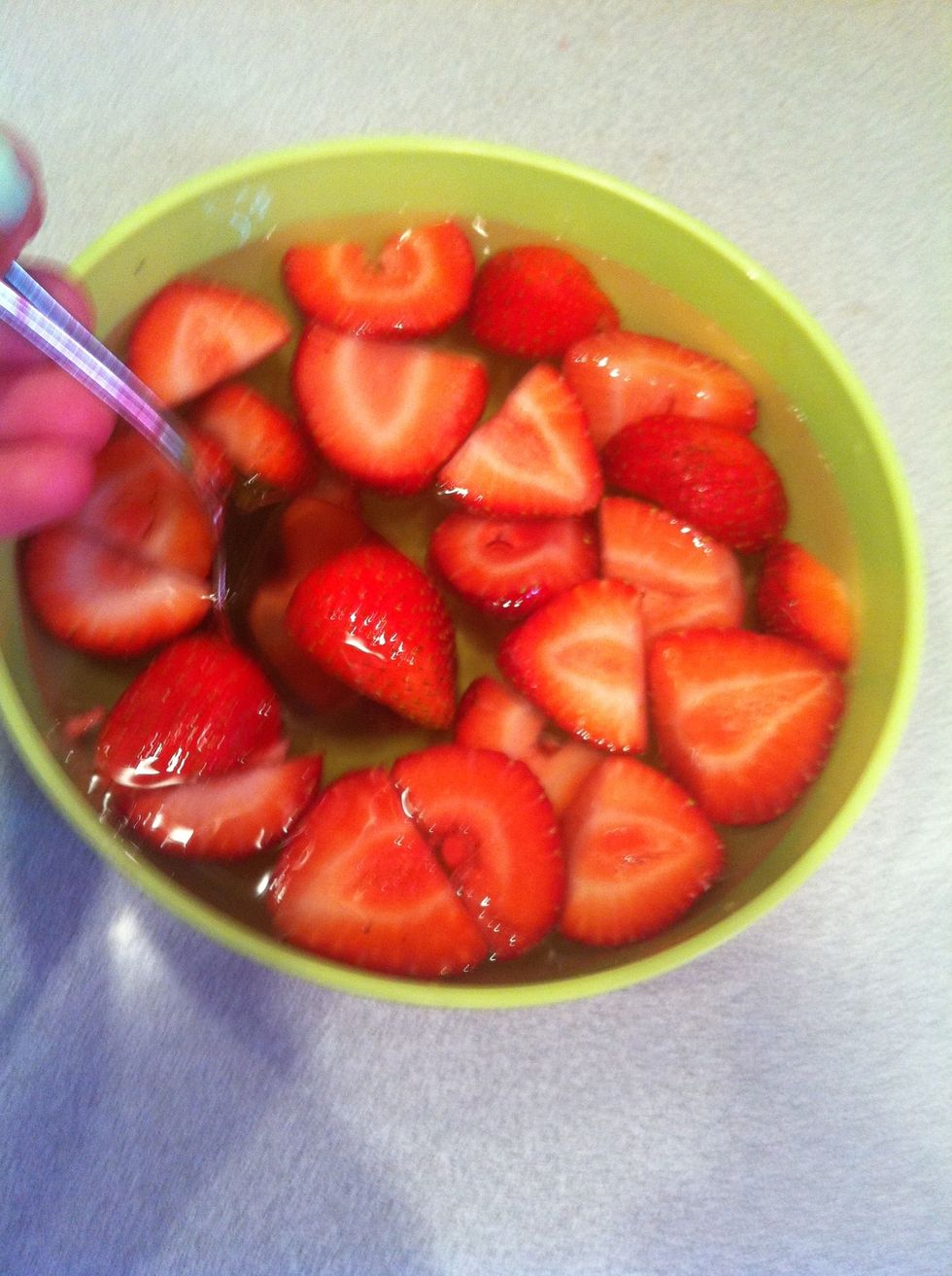 Mix it up!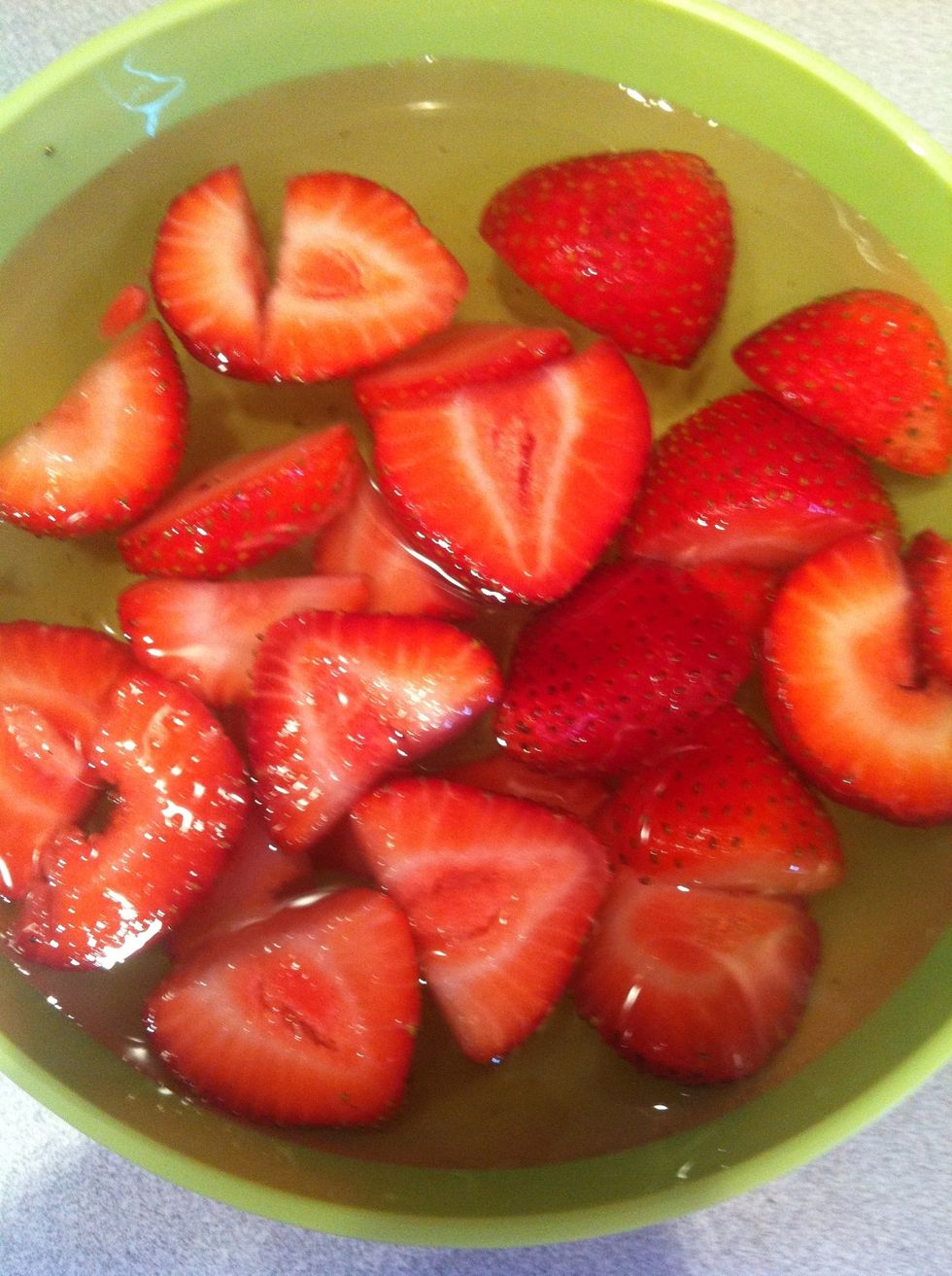 Let the strawberries sit for about 3 minutes.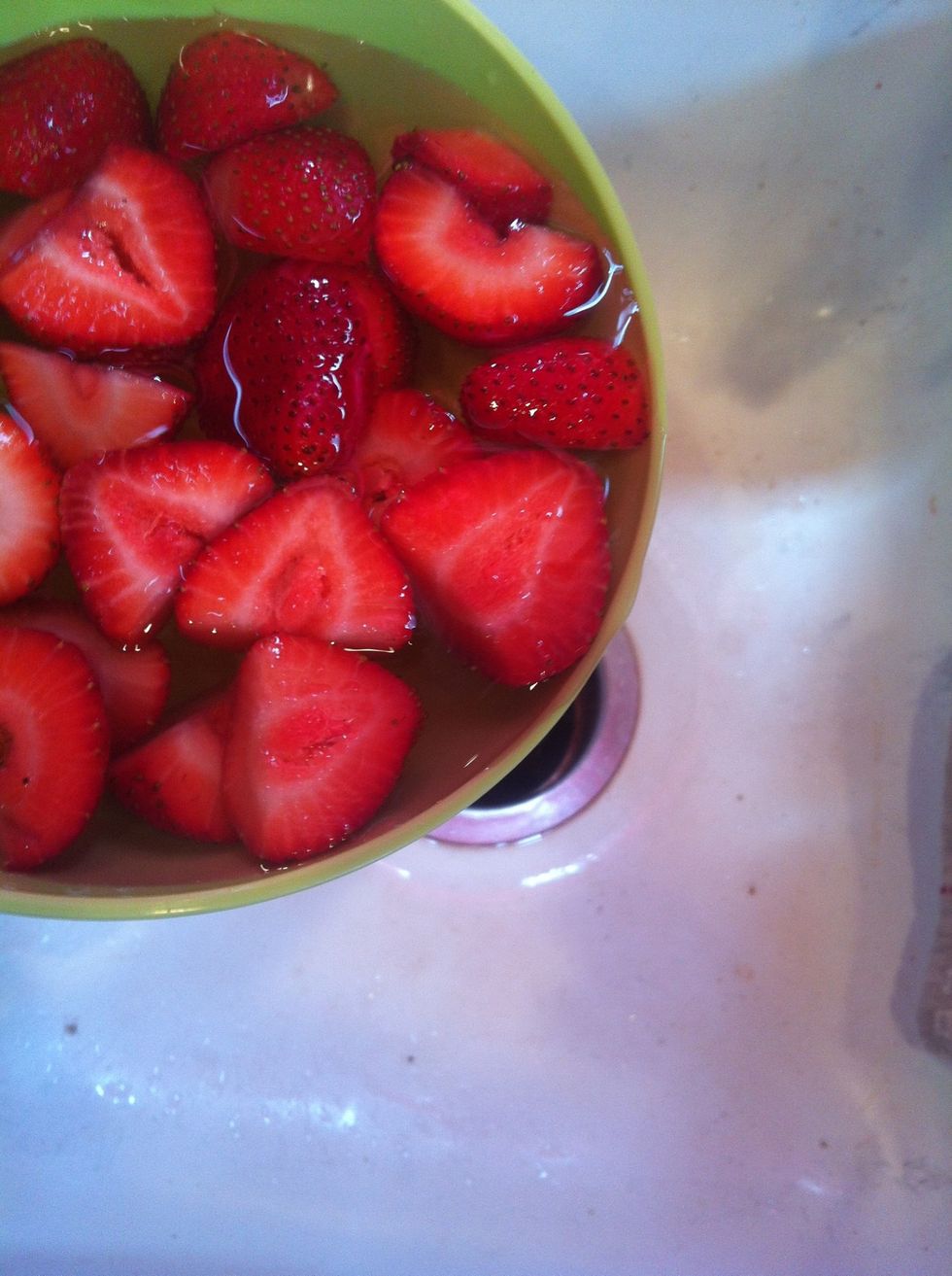 Dump out the water. Careful not to dump any of the berries!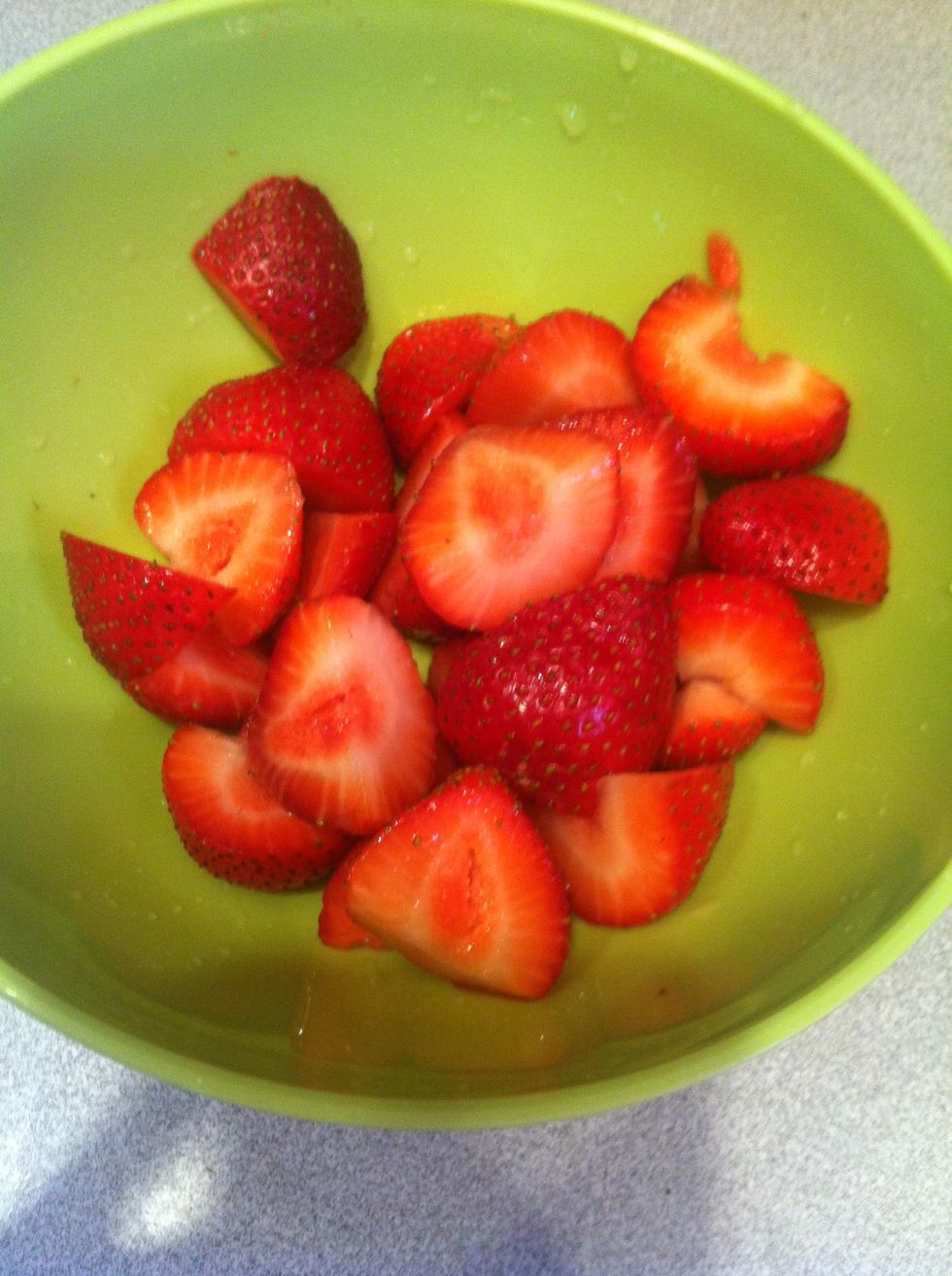 You will get this.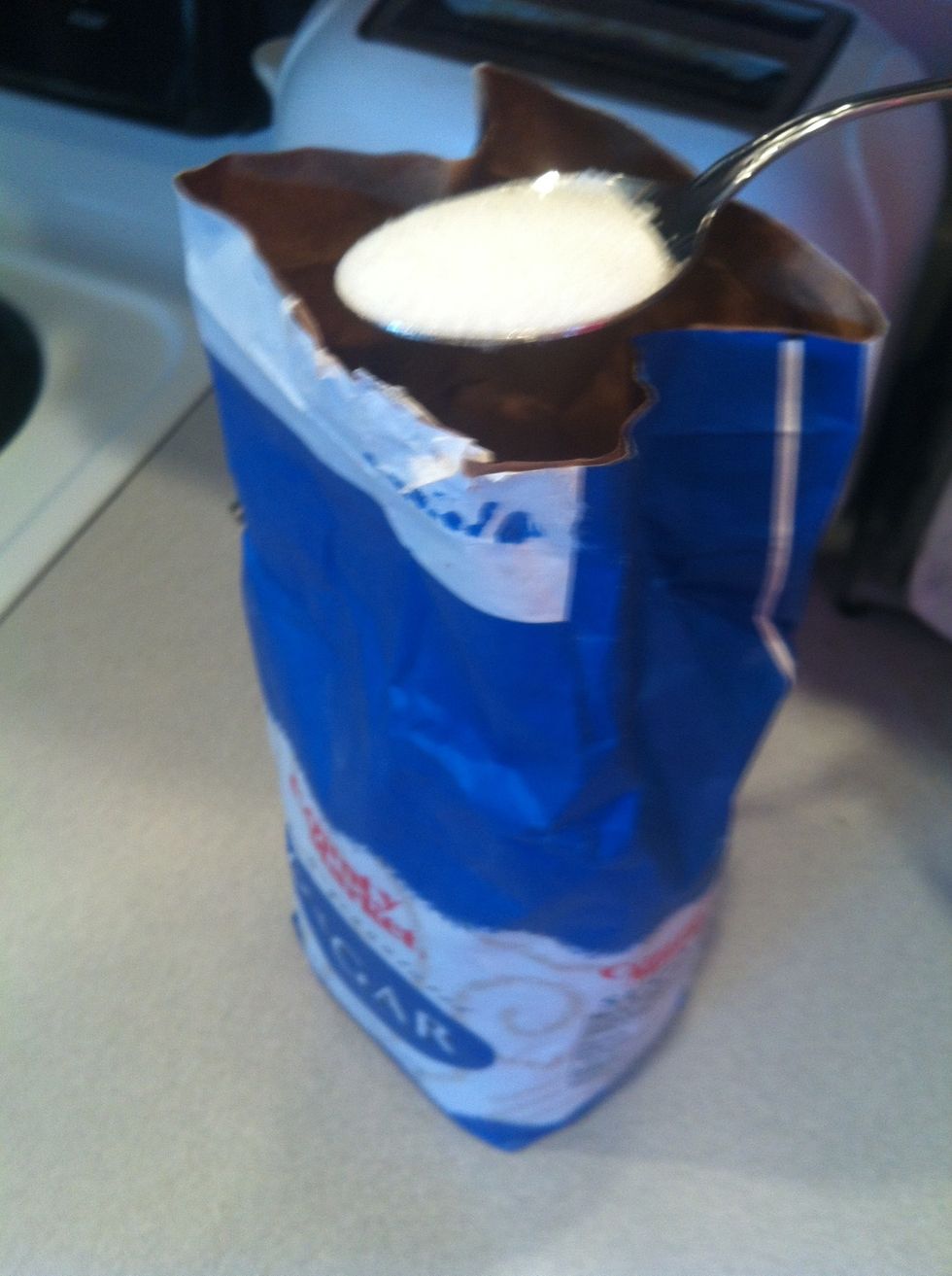 Get a tablespoon of sugar now.
Add half to the strawberries.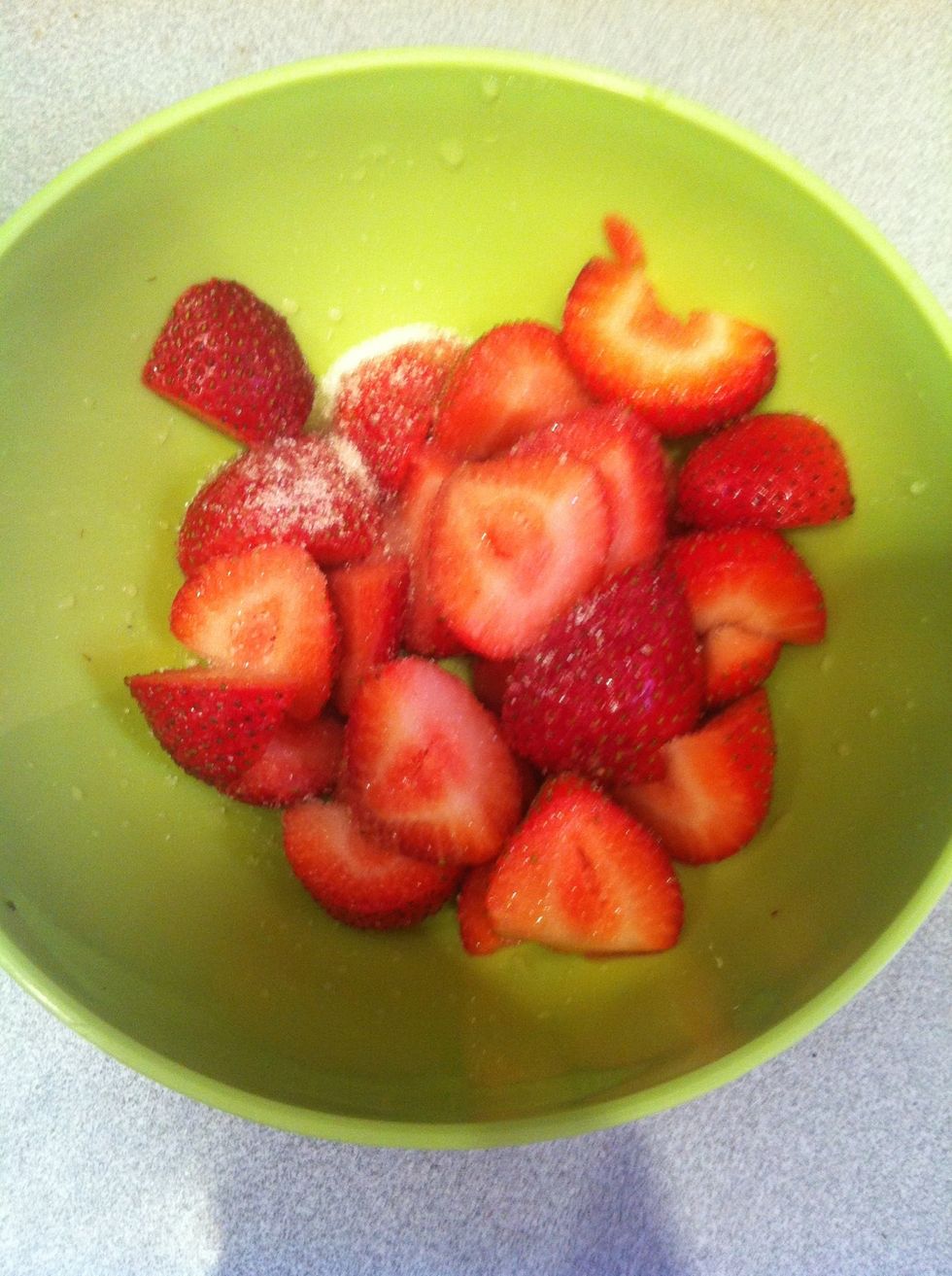 Like so.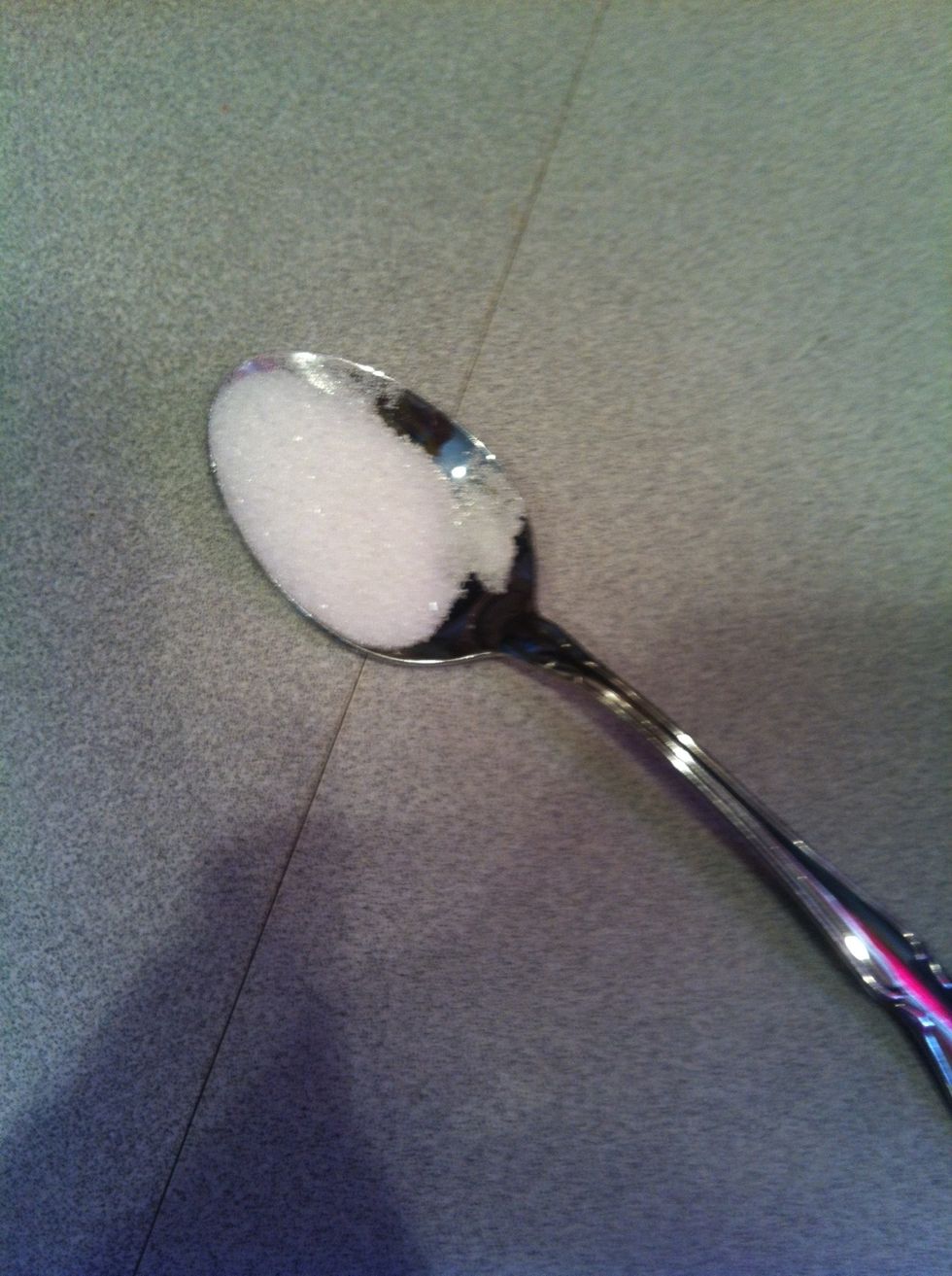 You will still have half. Set it aside.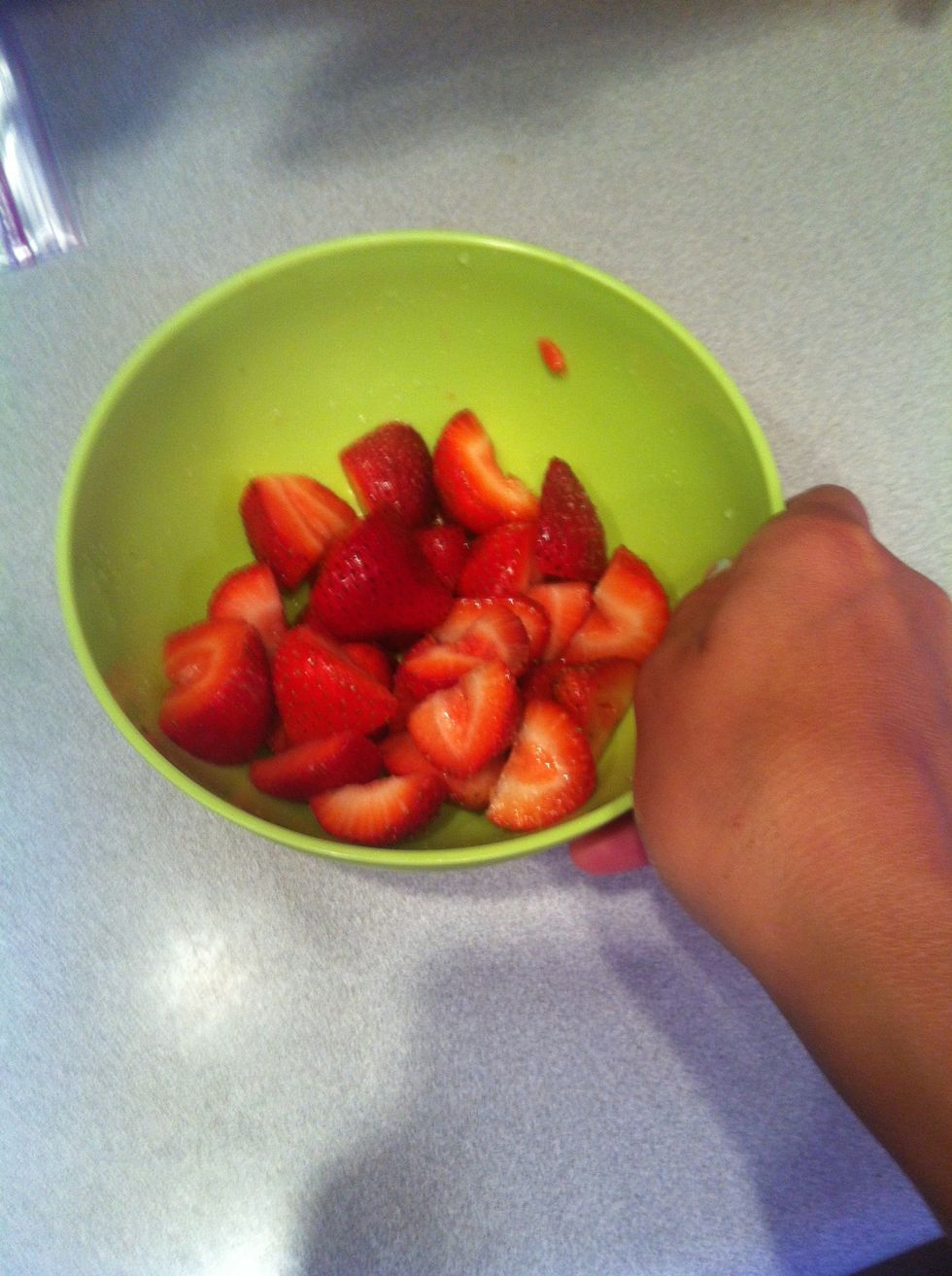 Shake up the strawberries.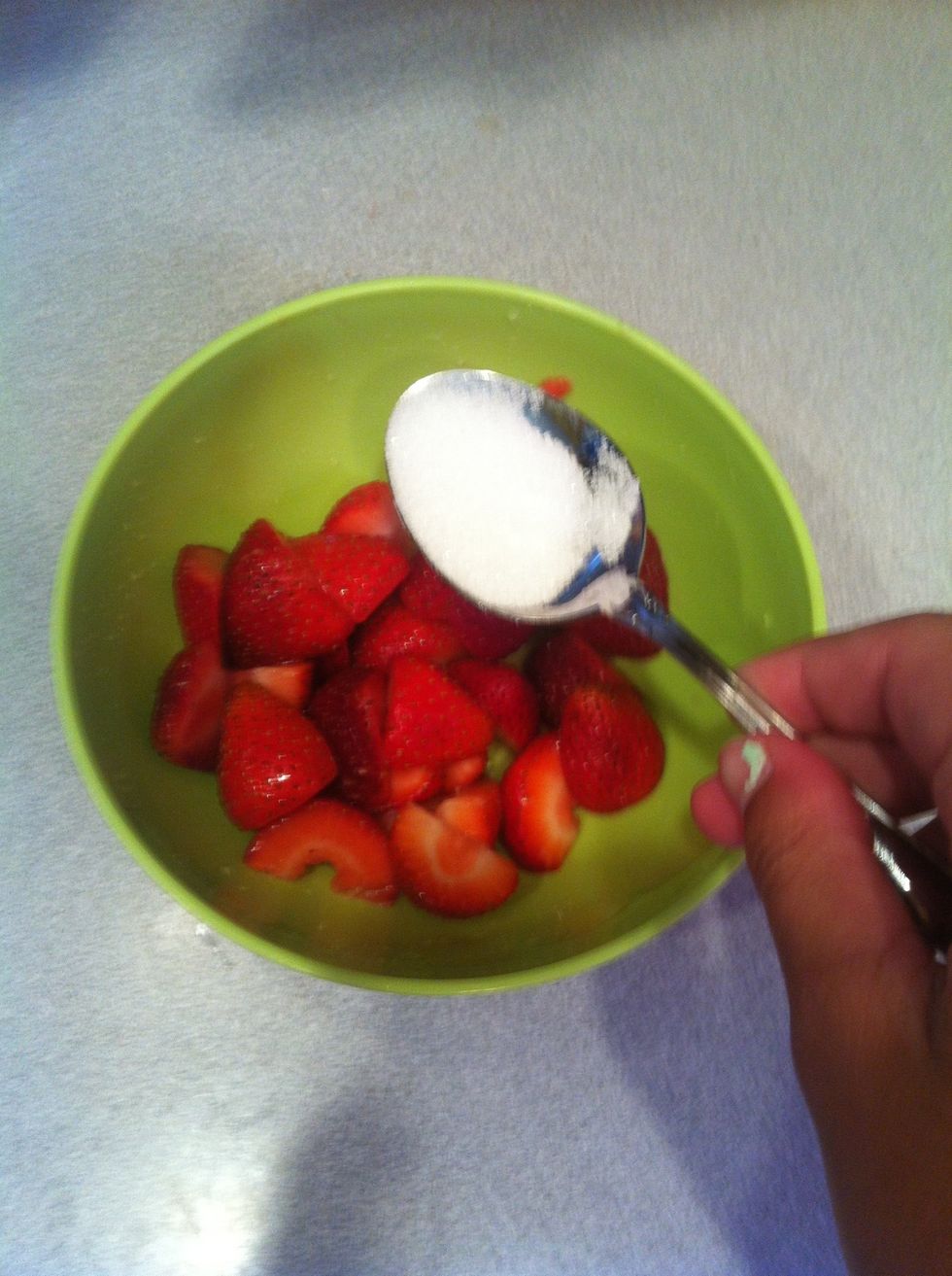 Add the other half of sugar.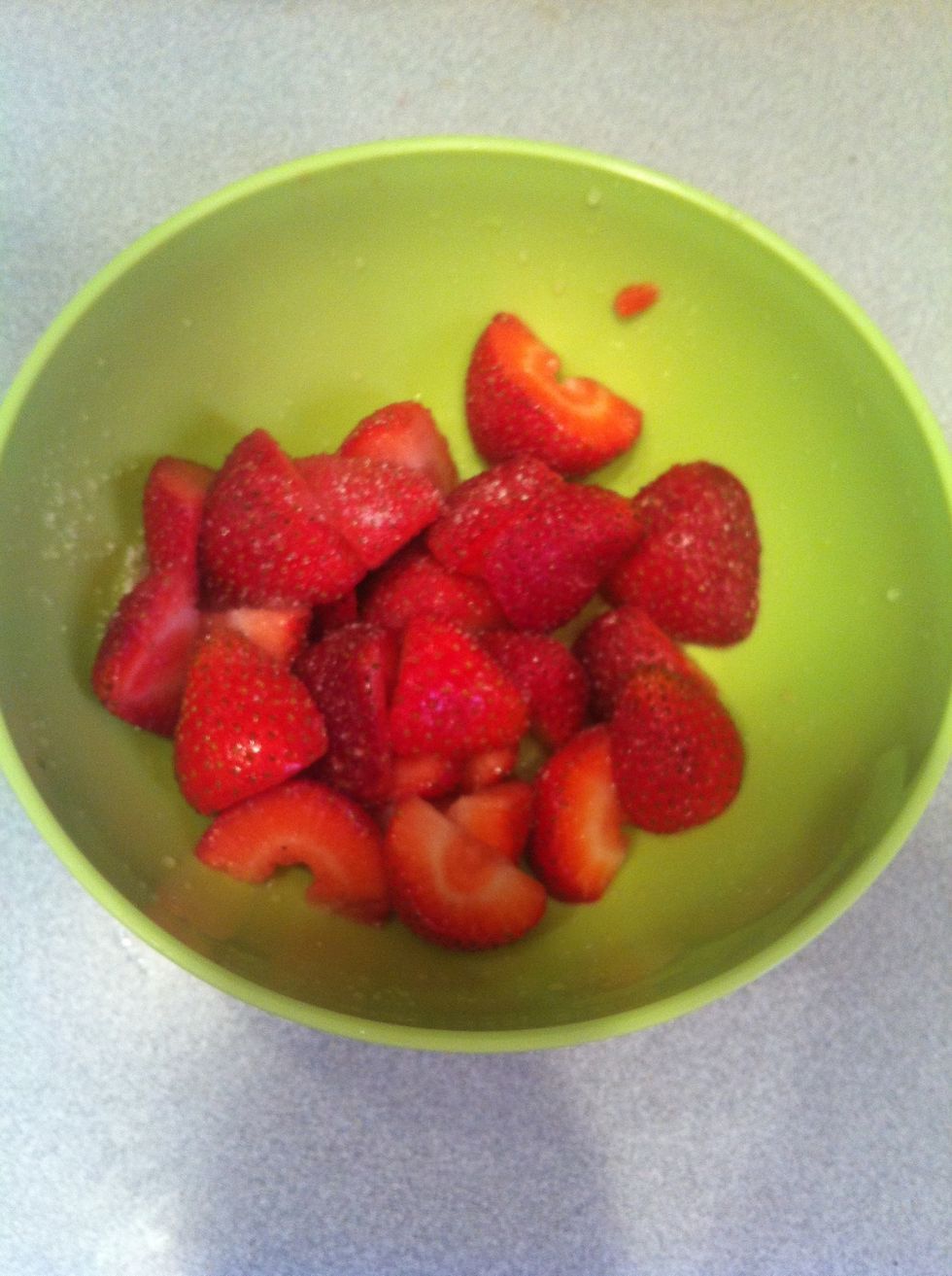 Like so.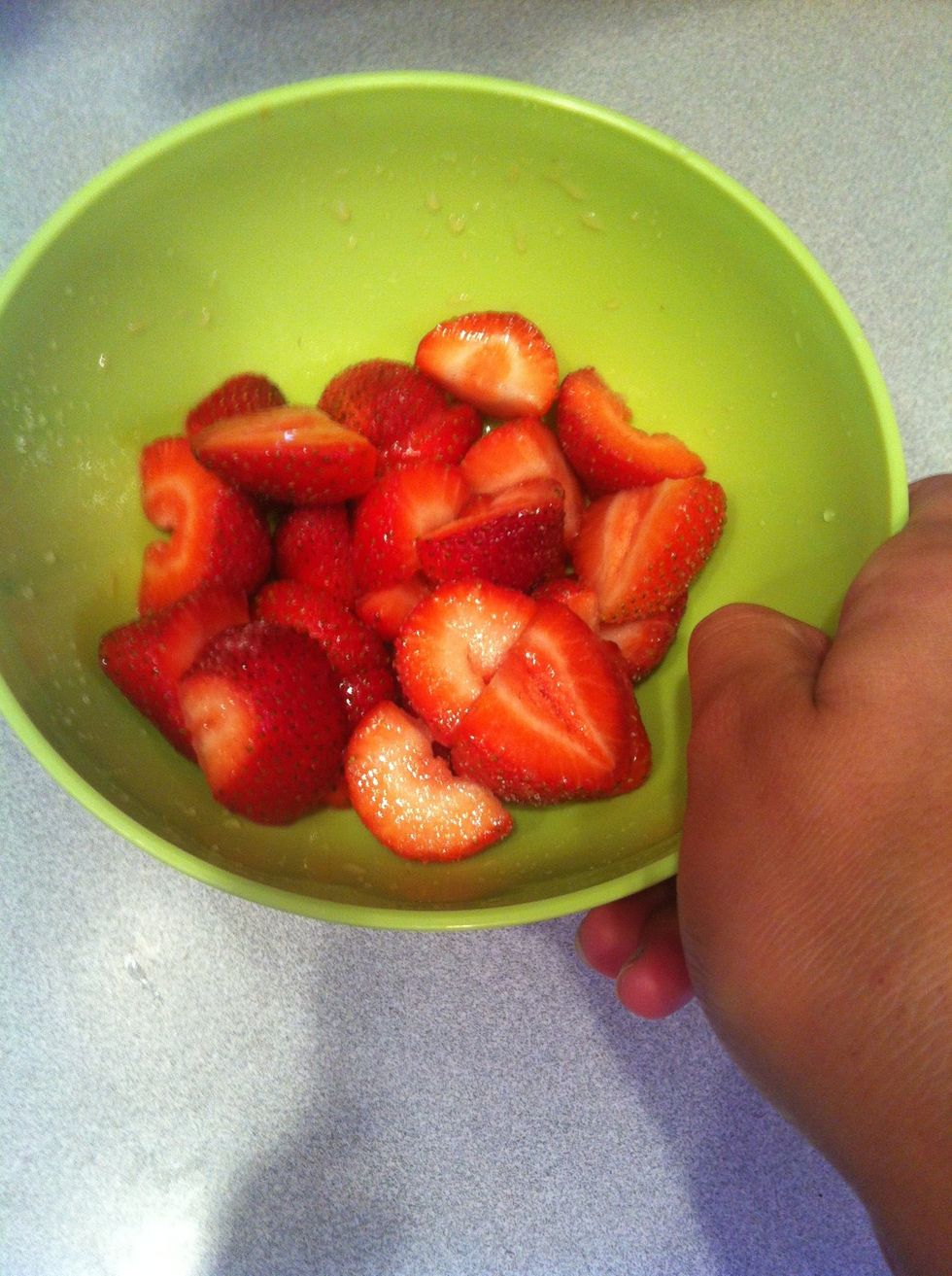 Shake it up again!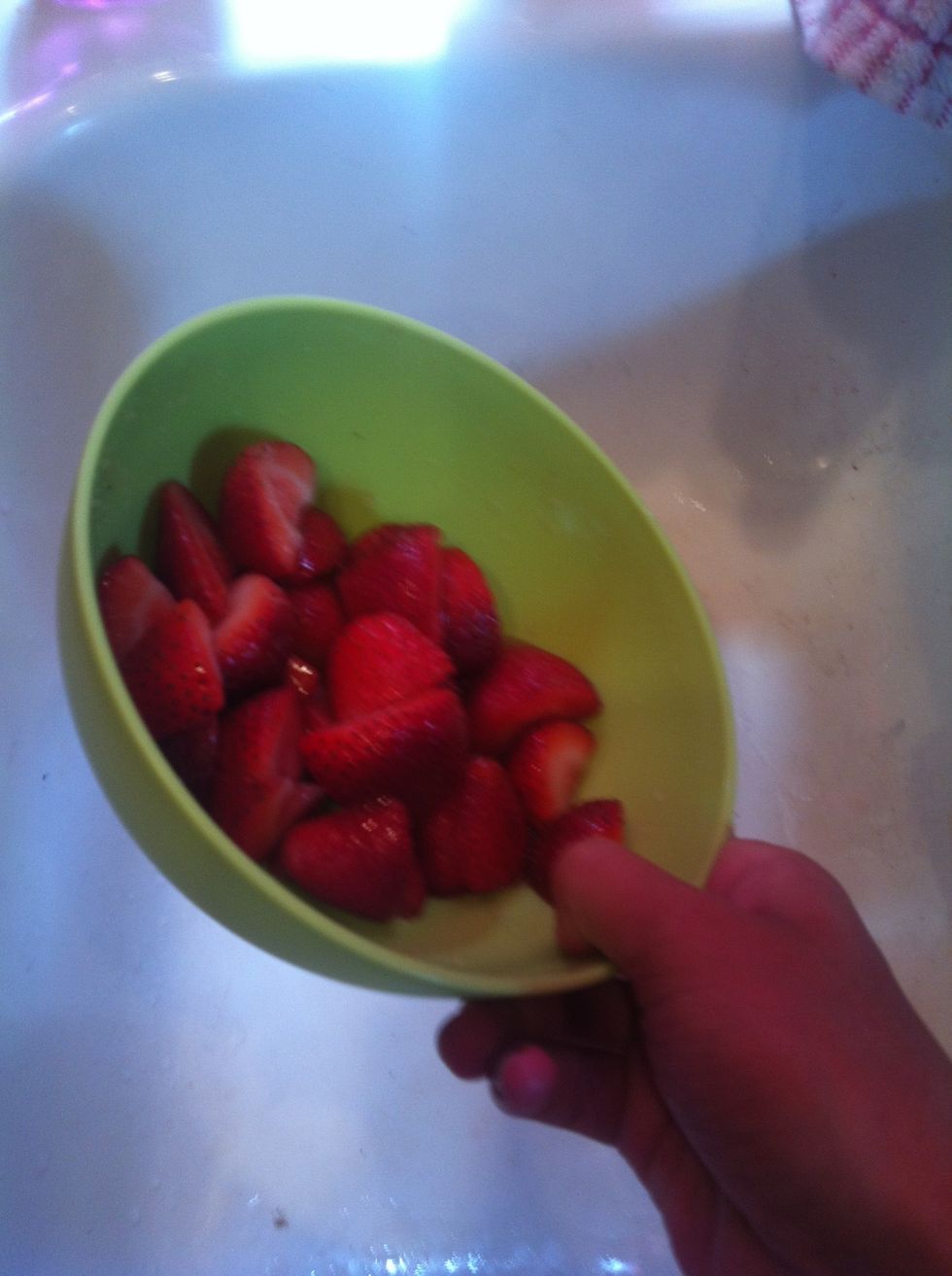 Dump out any excess water.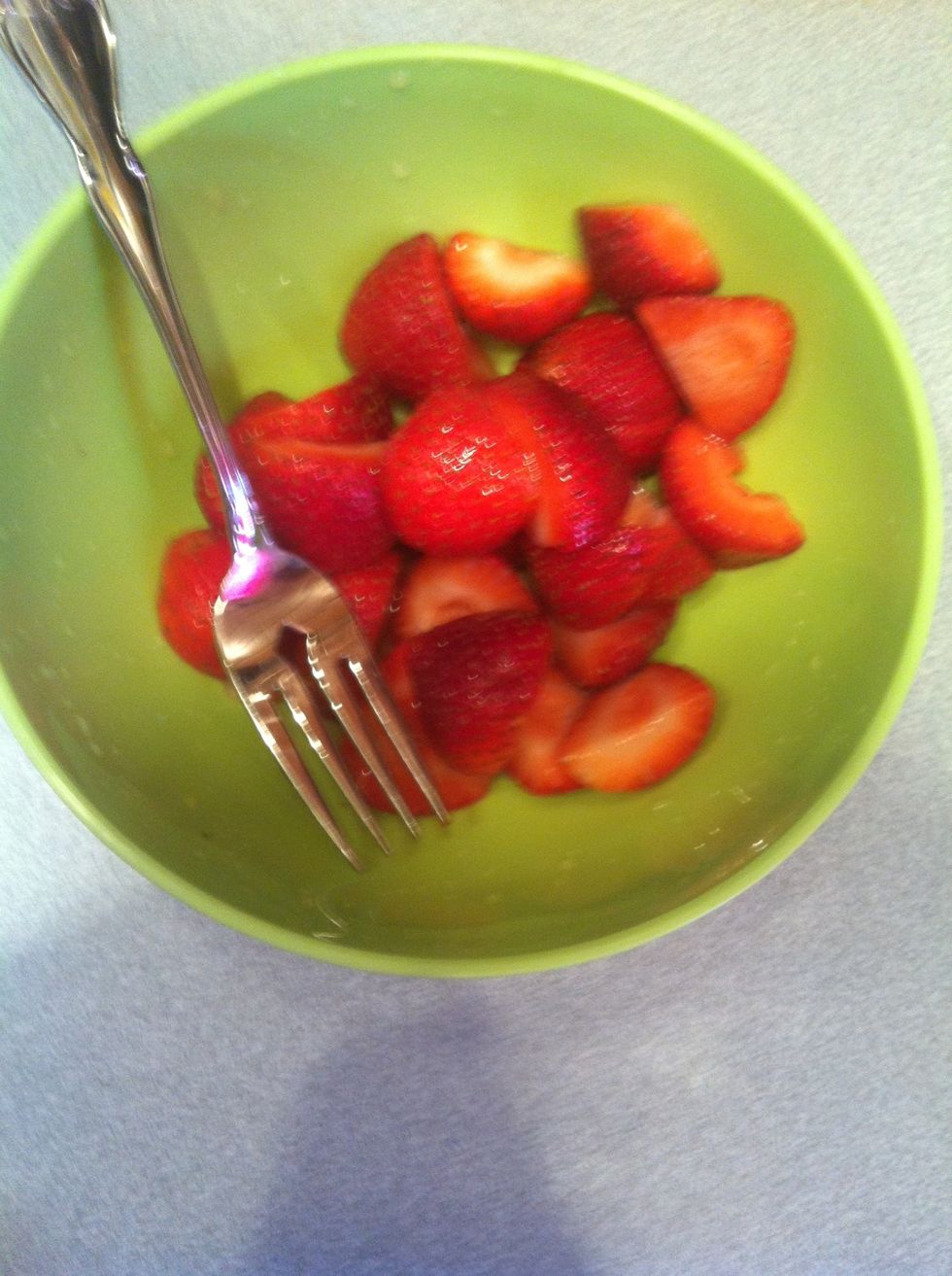 Enjoy!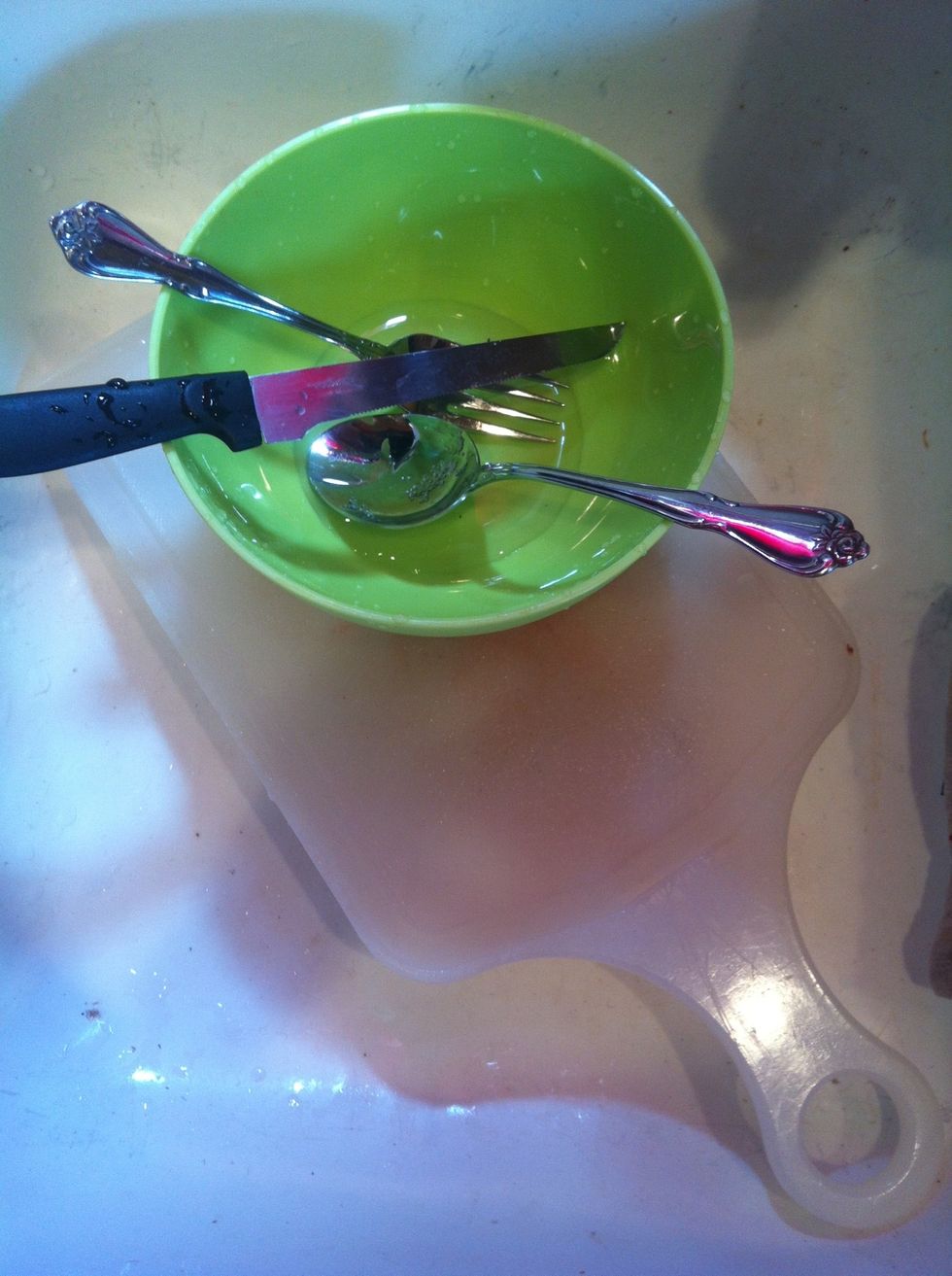 Don't forget to clean up!
1.0 Bowl
1.0 Tablespoon
1.0 Bag of sugar
1.0 Knife
1.0 Cutting board
1.0 Package of fruit
1.0 Sink